Want to escape the traditional tourism trail?
Eco-tourism offers a unique opportunity for anyone planning a holiday to experience a different side of a country to the one usually seen.
While many head for the beach, eco-tourism holidays allow tourists to glimpse beyond traditional holiday destinations, embracing local communities, culture, and unspoiled nature.
Efforts to reduce carbon footprint and 'go green' have become increasingly popular worldwide, and countries are gradually offering a wider choice of eco-tourism holidays to suit everyone.
More and more countries are introducing aspects of eco-tourism to tourists, bringing benefits to the countries visited and enhancing holiday experiences and memories.
Eco-tourism tends to be on a smaller scale and incorporates locally owned activities.
Popular eco-tourism activities help encourage local interaction and often involve nature, wildlife species, and natural resources.
Nature and culture become the main attractions hand in hand with a unique tourism experience.
Tourist activities through eco-tourism help preserve natural resources and the environment for future generations to enjoy.
This sustainable type of tourism has a low impact on nature, and its carbon footprint is minimal.
It allows tourists to venture into unspoiled scenery and closer to nature, on less-traveled paths, for a new experience without fear of damaging the view and surroundings.
Eco-tourism works in harmony with the environment, with a strong commitment to protecting plants, animals, wildlife species, natural resources, and scenery.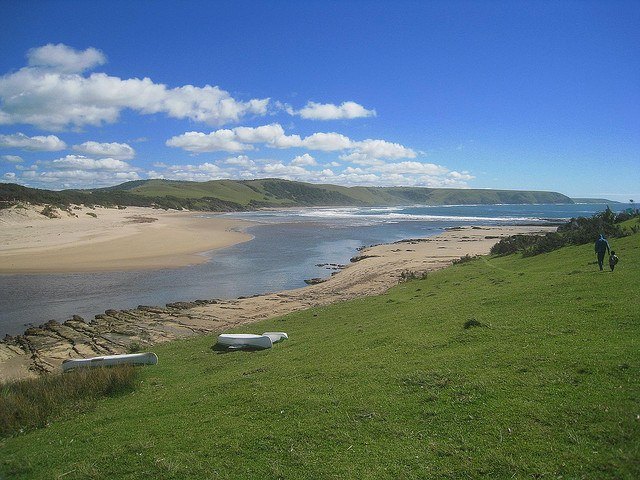 To the tourist, this may be a horse ride with friends along unspoiled beaches and secluded waters, touring mountains and lakes, watching a sunset from a less traveled vantage point, or trekking through well-preserved forest or jungle into local communities.
Eco-tourism promotes responsible travel and enables local communities to engage with tourists building up and sustaining their economies.
Local communities often rely on tourism as the main source of income and employment.
In exchange, tourists often get the chance to admire local craftwork and take home original souvenirs from rural villages and communities, conserving the countries heritage.
This direct contact with a host's culture opens up remote places across the globe to tourists charmed by the simplicity and richness of the community visited.
Interaction with local communities can reveal an insight into different rituals and customs, sampling traditional dances, home-grown food, locally prepared drinks, and unique celebrations, often unseen by tourists.
When traveling, always make sure to ask your travel agents about activities such as these, as they will often know.
Cultural preservation is often achieved through eco-tourism and can be a major draw for tourists across the globe.
Many local cultural landmarks and experiences worldwide require regular upkeep and management for future generations to enjoy.
Cultural preservation has an important historical role for most countries and is achieved best through the tourist trail.
Museums, castles, palaces, landmarks, and other cultural experiences help preserve a nation's culture by providing one-off holiday experiences.
If tourists have a combined love for travel and nature and a commitment to environmental protection, bargain holidays allow tourists to embrace culture and tradition alongside natural surroundings.
Eco-tourism holidays involve travelers opting for a true 'green' experience, incorporating many of these activities into an unforgettable adventure.
________
About the Author: This is a guest post from Travelling Blogger.
This post was written by a guest contributor. Please reference the author's byline in the post above for more information. If you would like to guest post on Go Backpacking, please read our submission guidelines. For information on advertising opportunities, go here.
Planning a trip? Go Backpacking recommends: