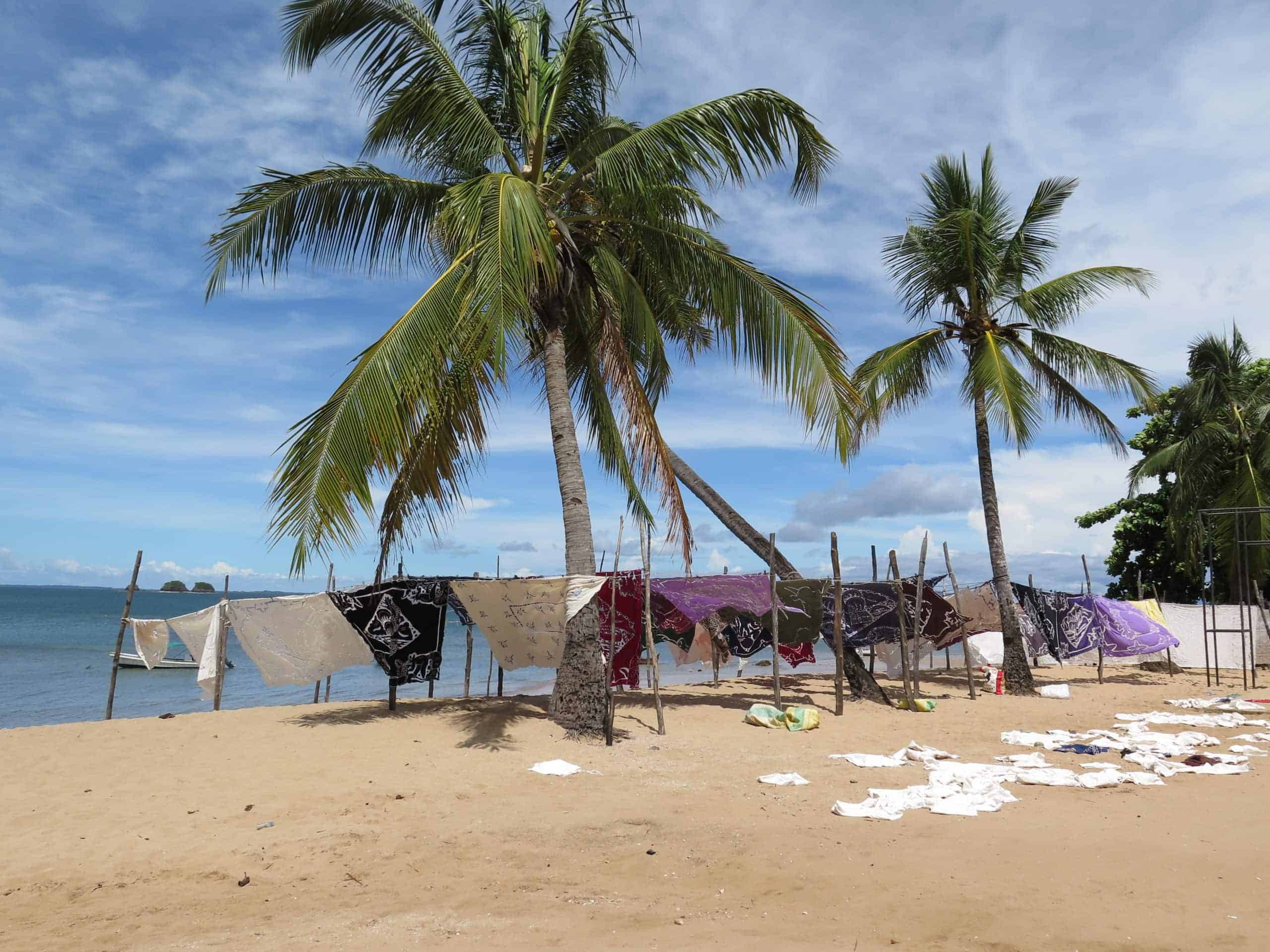 If you are looking for a great beach town experience that is quiet but full of activities and opportunities, add Nosy Komba Island in Madagascar to your list.
It's a place where you can get away from everything and appreciate the island's scenery and surroundings.
1. Explore the Village of Ampangorina
The island is fantastic and full of magnificent beauty. It's a place where you can truly unwind and enjoy your surroundings.
The locals are very welcoming, and the island is small enough that everyone knows everyone.
If there is something that you are looking for, then ask, and the locals will help you find it.
There is no need for a car because everything is within walking distance.
Tourism is vital to the local community, but it is not overwhelming.
You may be out exploring the village and island and not see another tourist the whole day. You can feel like part of the community.
If you are in the mood for shopping, the village offers local shops selling handmade textiles, arts, and crafts for great souvenirs.
Madagascar is famous for its vanilla extract. If you enjoy cooking, make sure to buy some at the local markets or shops.
There are no chain restaurants; locals own most, if not all, the restaurants. The food is prepared fresh. You can eat local seafood caught by fishermen the same day.
Enjoy drinks at the local bars on the beach. Kick your sandals off, dip your toes in the sand, and watch the sun go down while sipping on a local beer or rum from Madagascar.
2. Visit the Lokobe Strict Reserve
The Lokobe Strict Reserve is a short boat ride from the island. It's a beautiful park with lovely beaches and plenty of trails to explore.
The hiking trails are easy, and you will stay cool under the shade of the trees, even during the hot summer months.
Local guides can take you through the protected park to see wildlife such as the famous ring-tail lemur.
These animals are only found in Madagascar. If you are fortunate, you might see the incredible leaf-tailed gecko of the genus Uroplatus that is only found in the Nosy Komba area.
You would never be able to spot them without the trained eye of your tour guide.
Can you spot the gecko in the photo above?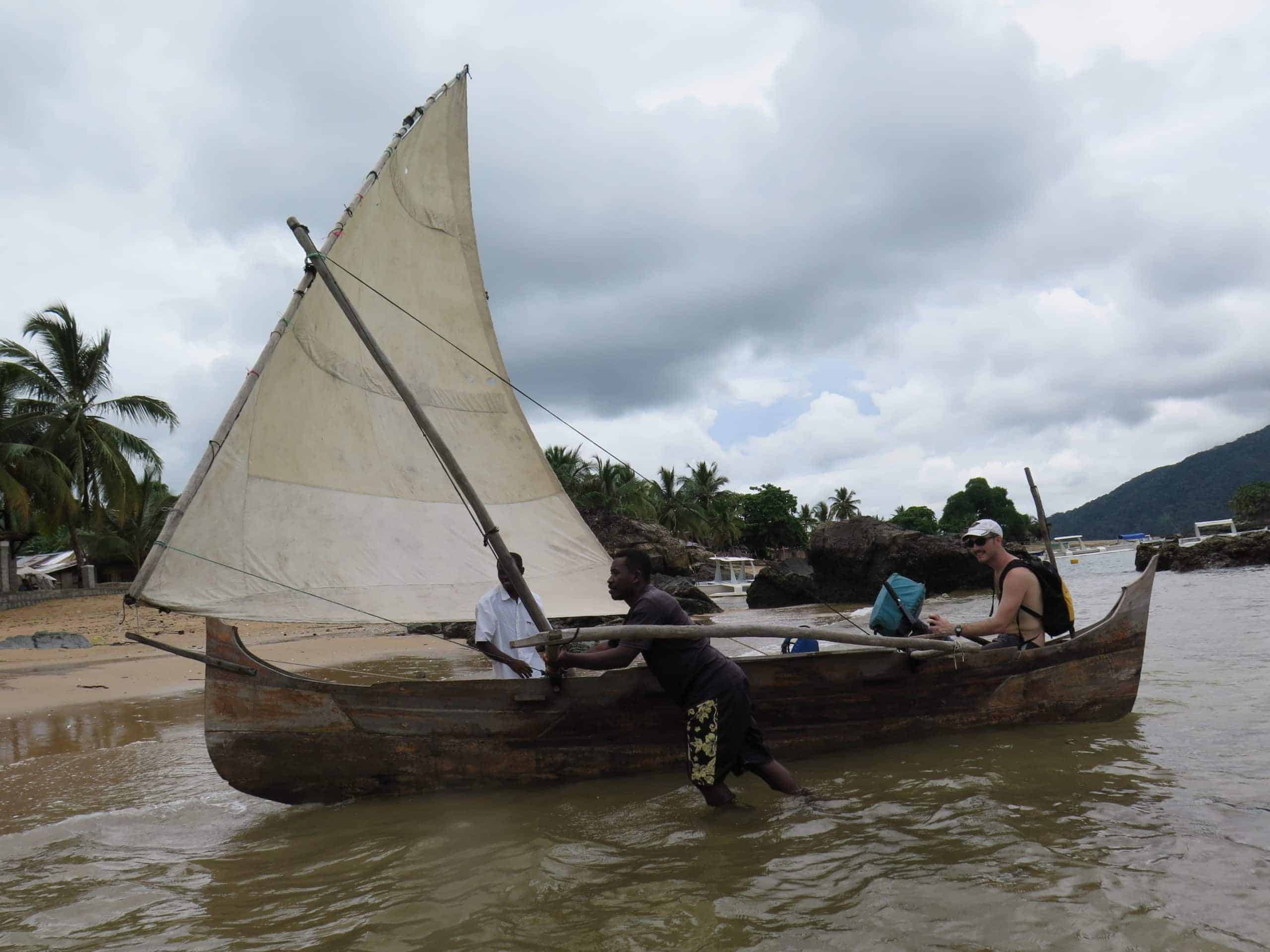 3. Sail on a Local Outrigger Boat
These local sailboats are a way of life for most of the local population.
They depend on them to transport people, food, and goods around the coastal towns of Nosy Komba.
Sailing around in outrigger boats is not considered a pleasure cruise but more of a local experience.
You can even sail the boats if you want. If you have sailing experience, this will most likely be a little different than what you are used to.
Instead of a fixed rudder to steer the sailboat, you use a canoe paddle.
With strong winds, it will feel more of a workout by keeping the boat on course.
4. Scuba Diving in Nosy Tanikely Marine Park
Nosy Tanikely is a Marine and Coastal Protected Area where no fishing is allowed. It's not far from Nosy Kombo, and there are dive shops on the island.
The marine park became official in 2010 and is recognized for its astonishing biodiversity.
The reef is colorful and full of tropical fish, and you will have a good chance of seeing sea turtles, rays, eels, and other exciting sea life.
In between dives, you can relax on the beach and have a nice picnic.
The best time to go scuba diving is during the dry season because the visibility is exceptional.
5. Snorkeling with Whale Sharks
Swimming with whale sharks is a must. These slow-moving, filter-feeding sharks are enormous and reach lengths between 18 and 33 feet. They are the largest sharks in the world.
Even though they are harmless, they can still be intimidating when you jump in the water with such a beautiful shark because of their size. However, it's a thrilling experience.
You will be amazed at how much bigger these sharks are when you find them swimming next to you. They'll make you appreciate nature under the sea.
Just like scuba diving, it is recommended to go snorkeling during the dry season. It is much harder to spot the whale sharks when the visibility is not great because of the rain.
6. Kayaking on Nosy Komba
Go kayaking off the beach of Ampangorina village in Nosy Komba Island. Residents own and rent their kayaks to locals and tourists.
If you can't find a kayak for rent, ask the locals, and they will point you in the right direction.
There are smaller islands off the beach where you can kayak and explore. You can even go snorkeling from your kayak.
7. Take a Boat Tour Around the Island
Take a boat tour around the island and see the other villages that make up Nosy Komba. The boat ride is relaxing, and the views are spectacular.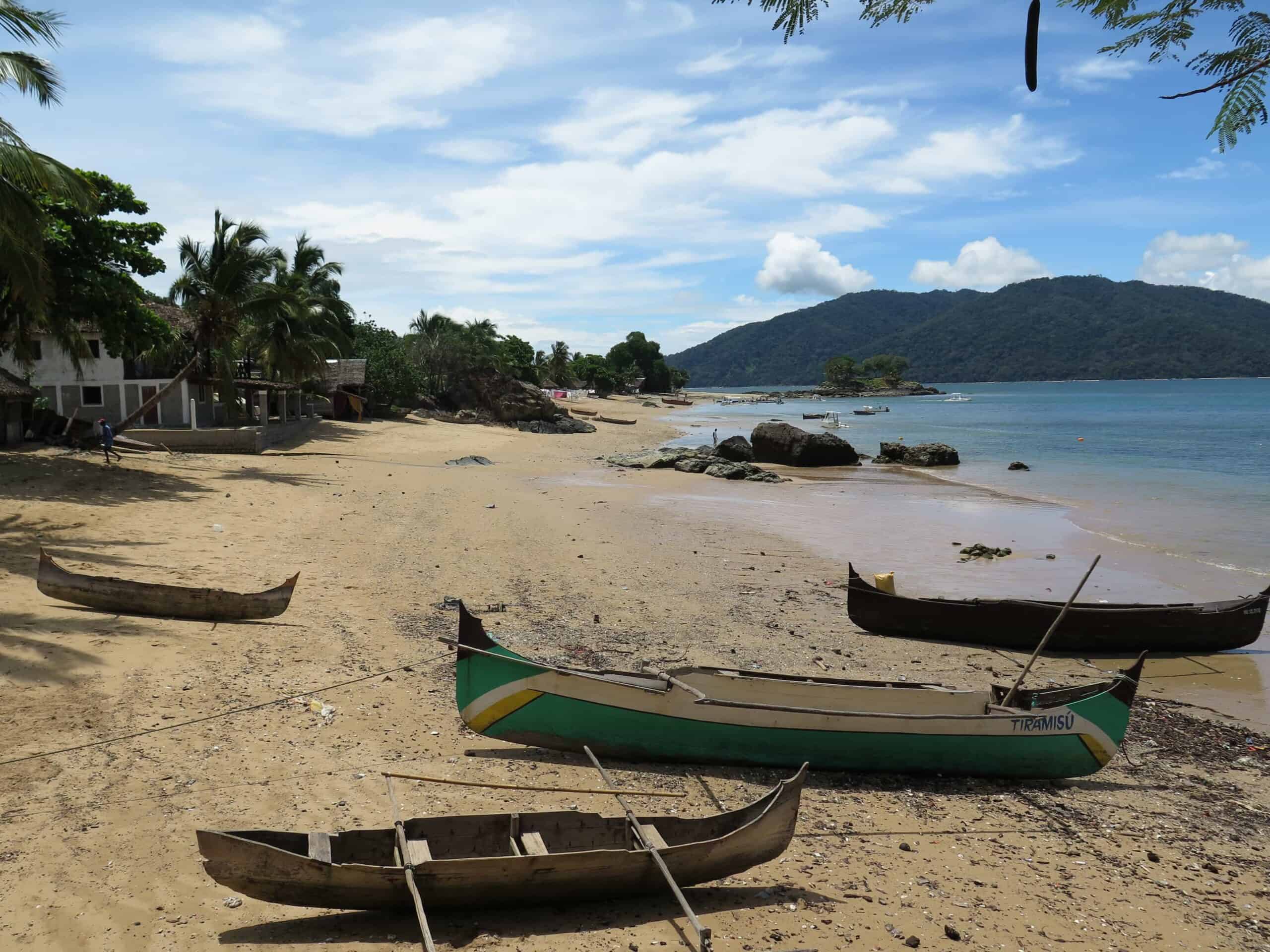 How to Get to Nosy Komba Island
The island of Nosy Komba is located an hour off the coast of Madagascar.
You can fly in on a direct flight from South Africa to Antananarivo. From there, you will take another flight to Nosy Be.
It is recommended that you arrange a pickup from your hotel, and they will organize the taxi and boat fare for you.
James Lantz is an outdoor enthusiast who is passionate about hiking, fishing, and biking. He runs the website, Trip to the Wild, which provides tips and tricks for any outdoor enthusiast no matter if you are a beginner or experienced person.
Planning a trip? Go Backpacking recommends: