Calling purveyors of all things theatrical, London West End shows are once again filling seats across various theatres for the 2023 calendar.
With a mesmeric amalgamation of hundreds of plays, musicals, and more coming to stages in the fabled corner of London, you'll be stuck on what to choose. But don't worry, that's why we're here.
There's something genuinely magical about witnessing a live production – the immediacy of the performance, the roaring voices of singers so close, and the unrivaled sense of escapism.
There's nowhere else in the UK like the West End when experiencing all three in tandem.
In this post, we'll be sharing what we think are the top five London theatre shows that you absolutely must see this year.
We've got you covered, from beloved classics to creative reimaginings of films to award-winning newcomers.
So, find the outfit that makes you feel fancy, find someone to look after the kids, and get yourselves down to one of these incredible West End shows at some point his year; there's nothing you'll regret seeing.
Well, there might be if you start singing when told not to… but you won't do that. No one wants to end up in the tabloids, now do they?
Top West End Shows
Back To The Future: The Musical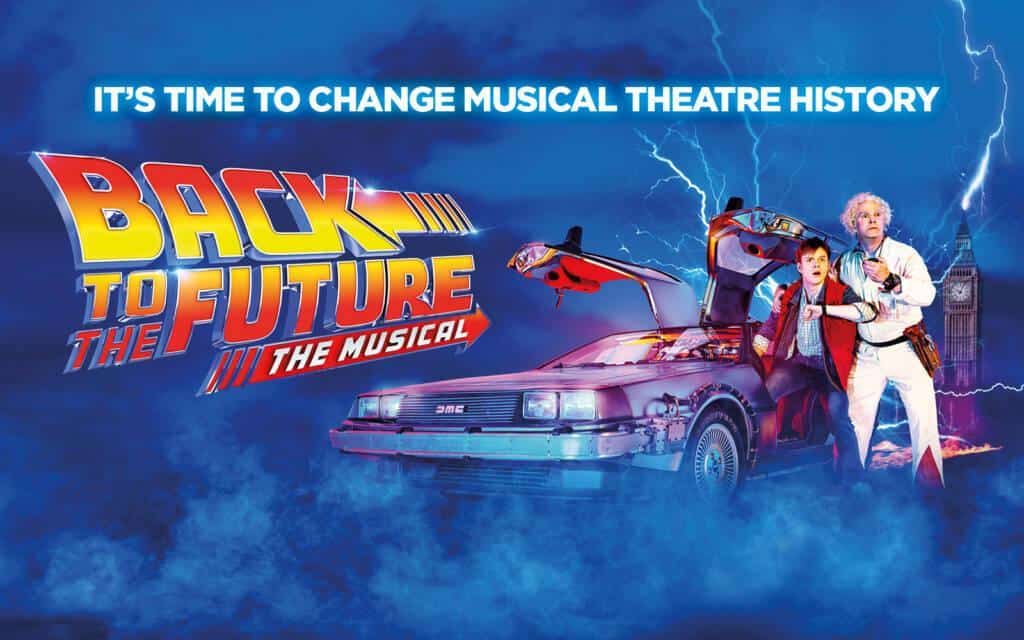 When: Wednesday, February 23 – Thursday, July 13, 2023
Where: Adelphi Theatre in London
Hold on to your flux capacitors because "Back to the Future: The Musical" has arrived on the West End to take you on a wild ride through time.
With tickets disappearing faster than a DeLorean at 88 mph, this stage adaptation of the beloved family film will have you singing and dancing in your seat, transporting you to a place where you won't need roads!
This show is the perfect way to relive all the time-traveling shenanigans of Marty McFly and Doc Brown while enjoying some toe-tapping tunes and theatrical special effects for the ages.
Whether you're a fan of the original film or just looking for a fun night, this production will have you hooked from the first "Great Scott!"
So grab your hoverboard and head to the theatre – this London West End show is a blast from the past that's perfect for audiences of all ages. Take advantage of the fun; get your tickets now.
Frozen: The Musical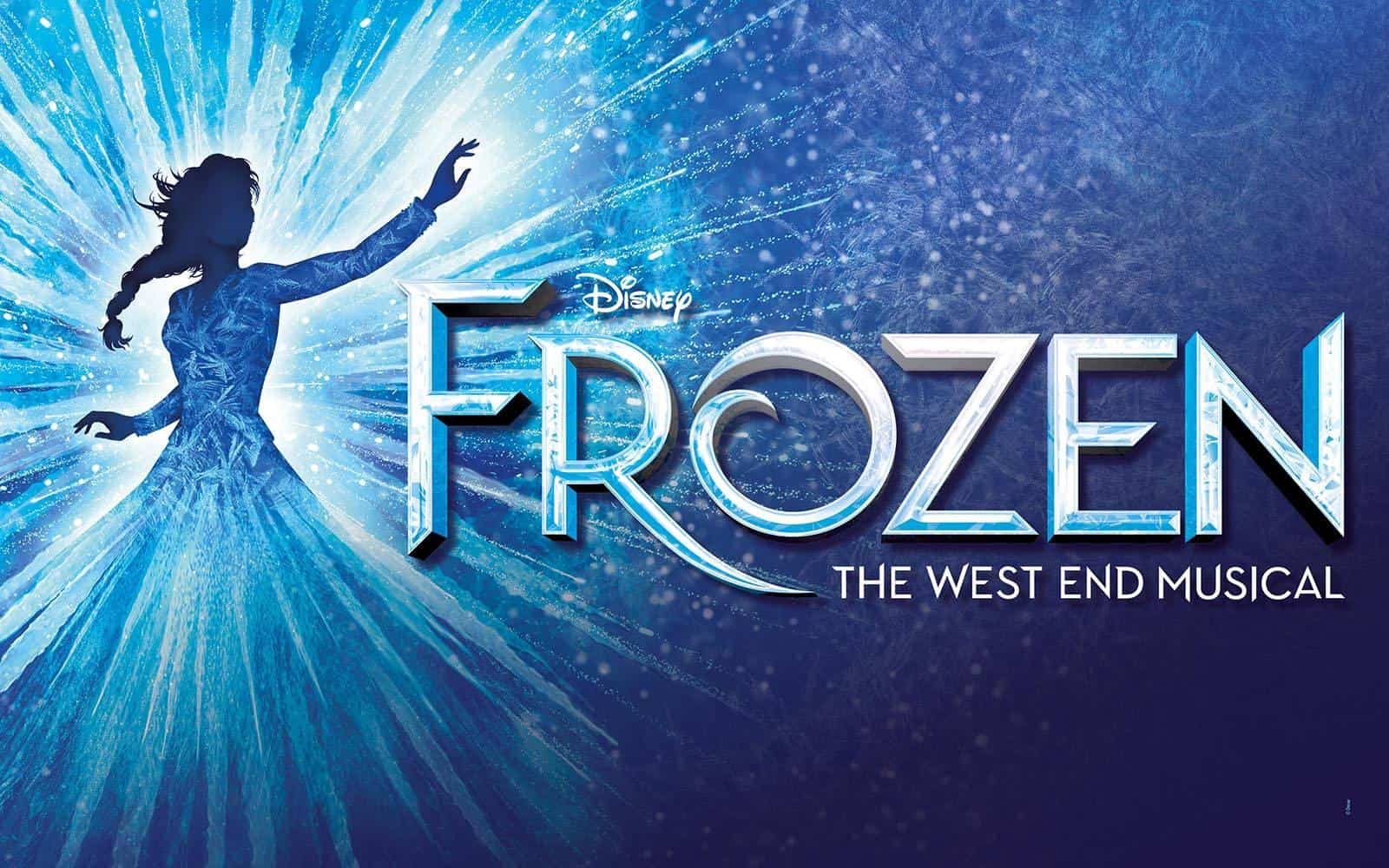 When: Booking to October 15, 2023
Where: Theatre Royal Drury Lane in London
Are you ready to let it go and fall in love all over again with the icy tale of Frozen?
Get your tickets now because this smash-hit musical is taking over London's Theatre Royal Drury Lane.
You'll see spellbinding special effects, breathtaking costumes, and jaw-dropping scenery as Elsa and Anna's journey is brought to life on stage like never before.
Get ready to be transported to Arendelle the moment that curtain rises and let the all-star cast, including Samantha Barks, who stole our hearts in Les Miserables (the movie), as Elsa, and Emily Lane, who charmed audiences in The Sound of Music, as Anna, take you on an enchanting sub-zero journey.
Just don't wait too long because this icy adventure is only booked until October 15, 2023. So, hurry and grab your tickets before they melt away!
A Strange Loop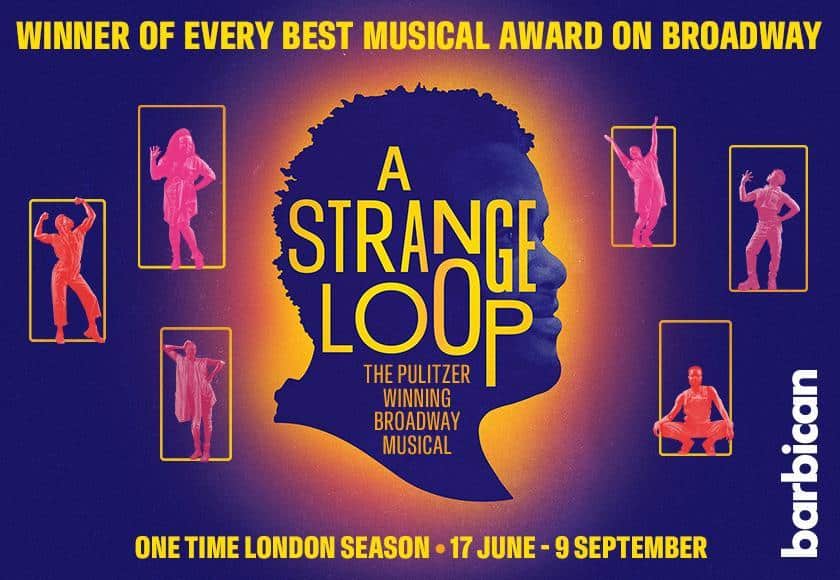 When: Saturday, June 17 – Saturday, September 9, 2023
Where: Barbican Centre in London
Experience the ground-breaking and critically acclaimed Broadway sensation, "A Strange Loop," live on stage at the Barbican this June.
Winner of every "Best Musical" award and the Pulitzer Prize, this limited-season production, running through the summer, is not to be missed by theatre enthusiasts.
Michael R. Jackson's heart-wrenching and humorous masterpiece follows a young black artist navigating his desires, identity, and conflicting instincts.
Through a hilarious ensemble cast, the thoughts in his head come to life on stage, exposing the challenges of breaking free from his-own self-perceptions.
"A Strange Loop" promises to take you on an emotional journey while keeping you entertained with its witty humor.
Don't miss out on this thought-provoking and boundary-pushing production, one of London's best West End shows of the year.
Tina – The Tina Turner Musical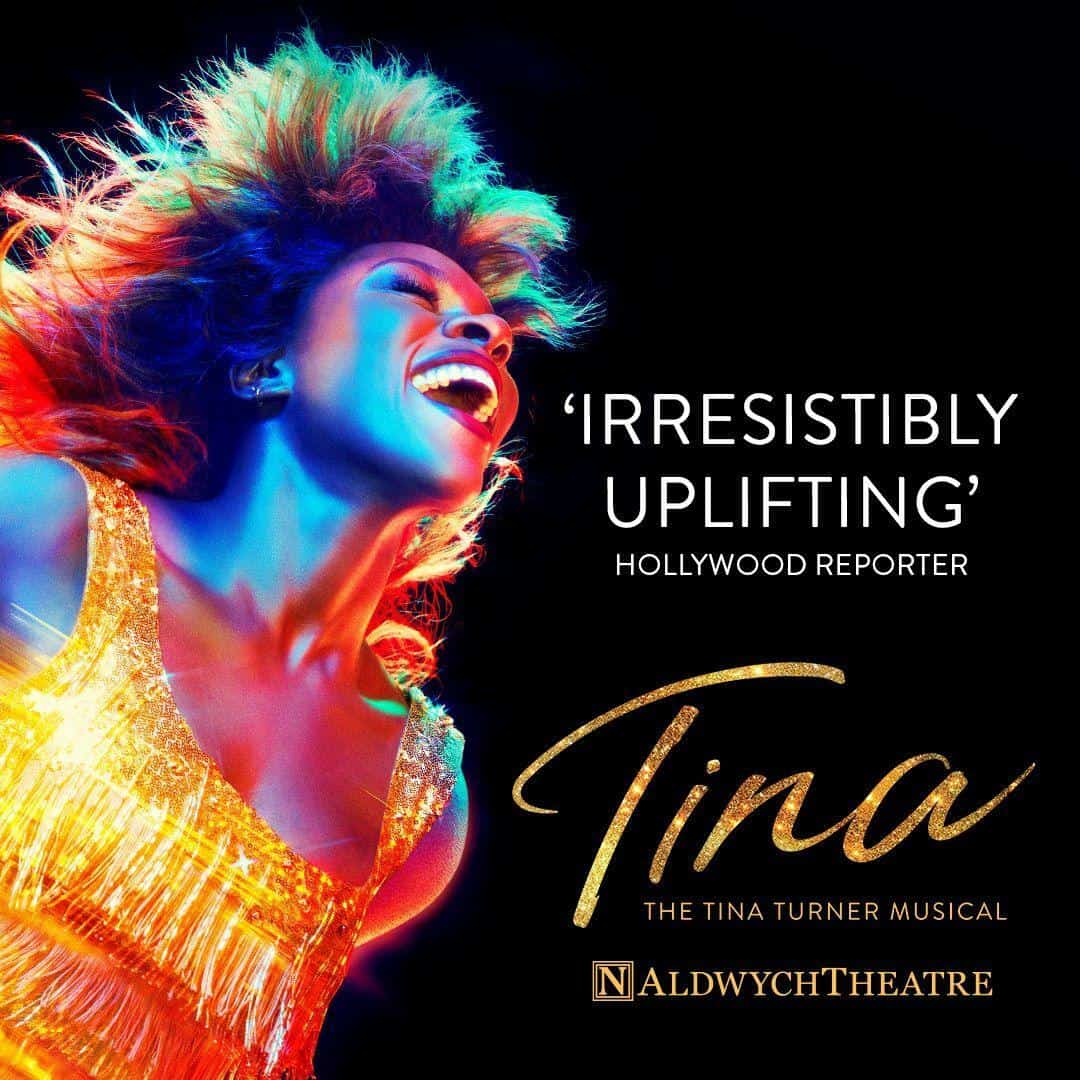 When: Booking to Saturday, July 15, 2023
Where: Aldwych Theatre in London
From her Nutbush, Tennessee roots to reigning as the global Queen of Rock' n' Roll, Tina Turner didn't just dance to the beat of her own drum; she shook things up and rewrote the whole song.
This year, the Aldwych Theatre is proud to present a stunning tribute to the legendary singer's life and career, featuring her greatest hits and capturing her electrifying spirit. And it's simply the best!
Kristina Love will have you rolling on the river with her mesmerizing performance as Tina, belting out tunes with a powerful voice and capturing her iconic stage presence.
Written by Olivier Award and Pulitzer Prize-winning playwright Katori Hall and directed by the internationally acclaimed Phyllida Lloyd, this musical is sure not just to be a tribute to Tina's talent but also her resilience and strength as a woman. You won't want to miss it.
So grab your tickets now and get ready to be thunderstruck by the sheer power of this show.
It's guaranteed to leave you feeling like a Proud Mary and thinking that we don't need another hero – Tina Turner is all the inspiration we need.
A Midsummer Night's Dream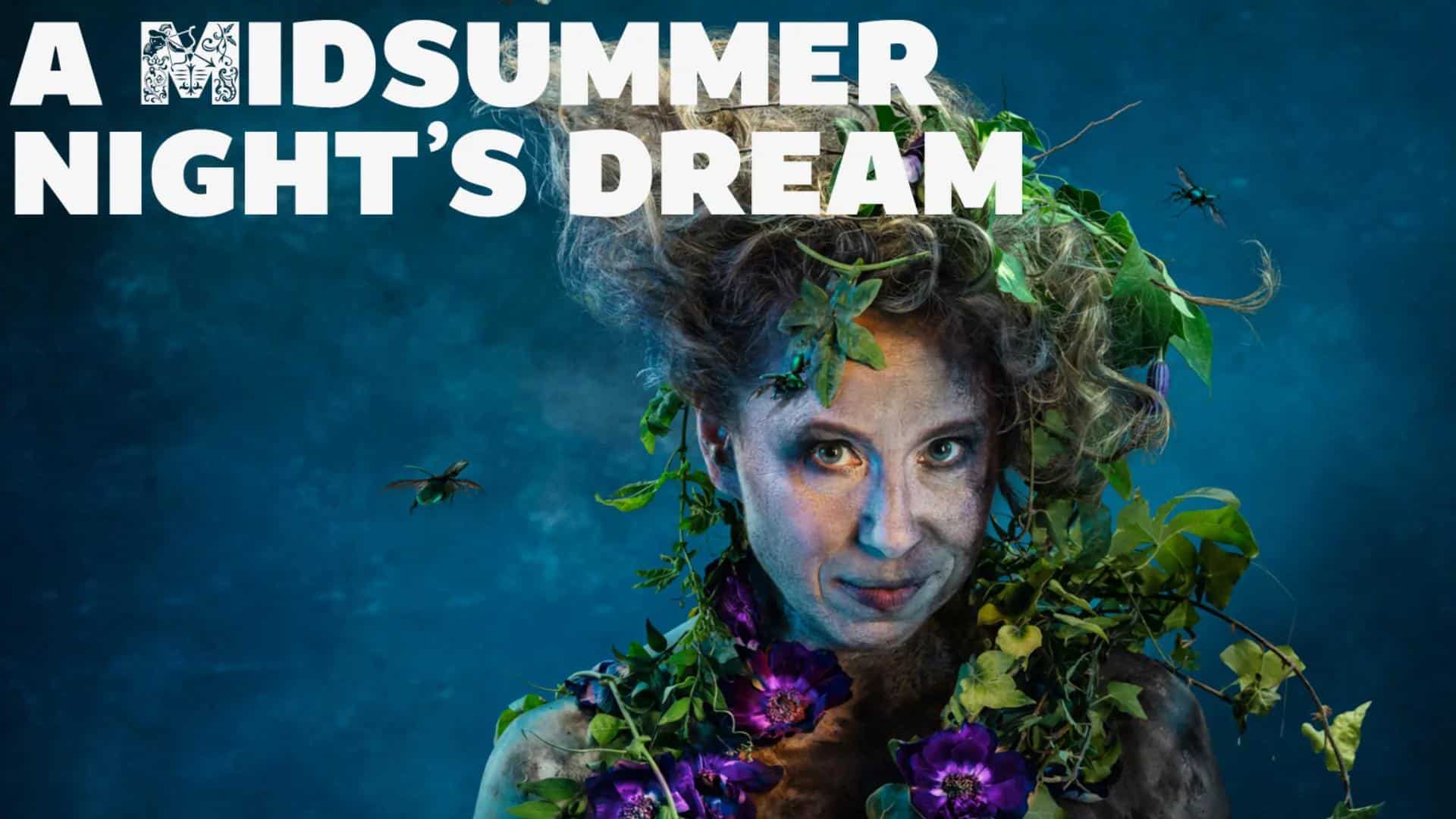 When: Thursday, April 27 – Saturday, August 12, 2023
Where: Shakespeares Globe in London
Prepare for some classic reimaginings as Shakespeare's A Midsummer Night's Dream comes to The West End this summer.
This deliciously disruptive and intoxicating comedy promises to enchant and amuse all who attend, with mother nature lending a hand to create a truly magical atmosphere.
Directed by Pentabus Theatre's Artistic Director Elle While, who has previously wowed audiences with her direction in The Merry Wives of Windsor (2019), As You Like It, and Hamlet (2018), this production is not to be missed.
And let's not forget the mischievous Puck, brought to life by Michelle Terry, the Artistic Director of Shakespeare's Globe herself.
So what are you waiting for? Join the revelers this summer and immerse yourself in a world of love, mischief, and enchantment.
A Midsummer Night's Dream is booking from April 27 to August 12, 2023, at the iconic Shakespeare's Globe Theatre in London.
Don't miss the opportunity to experience this theatrical masterpiece in all its glory!
______
This story is brought to you in partnership with Skittle Ltd.
Planning a trip? Go Backpacking recommends: