The price tag on a recreational vehicle (RV) is now 40% more than the previous year due to parts shortages, as outlined by a recent industry overview.
If you're in the market for one, you might find yourself paying over $12,000 more for a fifth-wheel trailer or $50,000 or more for a Class A motorhome than last year. (1)
There's no need to go in-depth to know just how much money those increases are.
You can buy better camping equipment and more supplies with such amounts to enhance the overall outdoor experience.
Fortunately, people on a shoestring budget don't have to miss out on the benefits of traveling in an RV. Here are a few ways to save on buying one.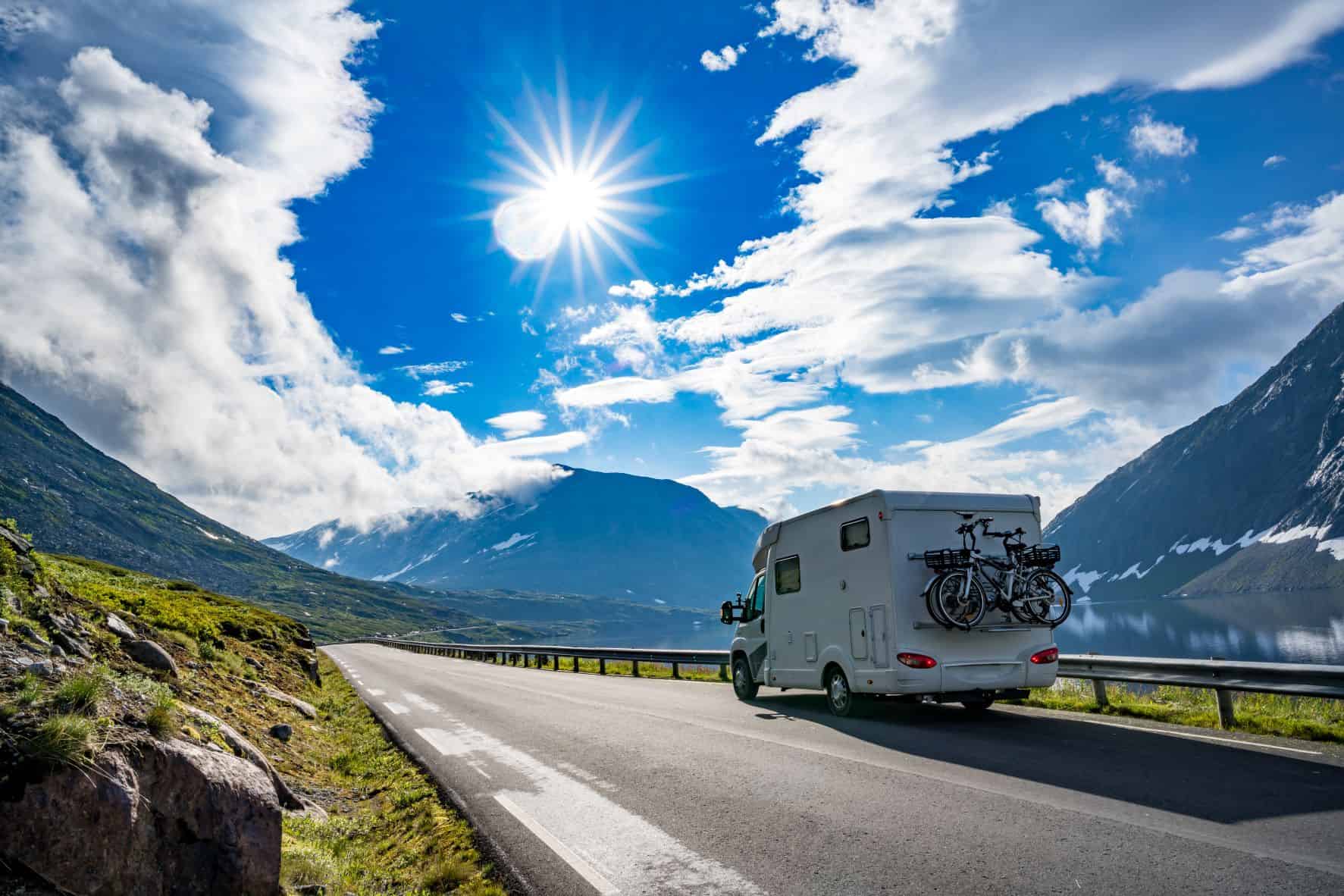 Consider Used RVs
Used vehicles are all about offering a working unit at a fraction of the cost of a brand new one, and RVs are no exception.
At a minimum, you can buy a used motorhome or standard trailer for a tenth of the price of a new one. However, the price depends on several factors, perhaps the most influential being the type of RV.
Motorhomes – These RVs are houses on wheels, offering the comforts of a furnished home while on the move. The size is a dead giveaway for their price range, between $80,000 and $220,000 for new depending on the class (Class A, B, or C).
Travel Trailers – These RVs require another vehicle to move them, preferably one that can produce enough torque like a pickup truck. The price range for a new one lies in the middle ground, between $20,000 and $53,000.
Campers – These RVs can either appear as equipment carriers or house small living quarters. They're the most affordable among the RV types, with a new one priced at between $10,000 and $25,000. (1)
While you want used RVs to be priced low, you'd also want them to be worth every penny.
A lack of scrutiny of a used RV listing can cost a buyer more than buying a new one.
Even with social distancing still in effect, it pays to look at the RV in question before closing the deal.
If buying online, use a free website tracker tool to verify the site's authenticity. (2)
Focus on Necessary Features
While RVs come with a gaggle of features, not all will be worth the investment.
Unless you plan to live the rest of your life on the move, buy an RV with just enough features for outdoor travel.
Consider the following essential amenities:
Comfortable beds
Water tanks
Portable generator
Water heating system
Ample storage space
Bathroom features
Heating and air conditioning
Kitchen sink and fridge
Comprehensive RV insurance (3)
The storage space is essential in this case. Even small RVs can have the amenities of a full-sized motorhome if there's enough room for utensils and other gear.
As for electronics, an RV can do without them if there are handheld counterparts (e.g., power banks, Wi-Fi boosters).
If you want solar power for an RV, a portable solar power generator is cheaper.
Take Advantage of Off-Seasons
Aside from a parts drought, industry analysts point to the pandemic-fueled demand for RVs as another reason for the price hike.
At the height of the pandemic in the U.S., so-called "COVID campers" spent more than $100,000 in RVs to be mobile while practicing social distancing.
With the situation more or less winding down, experts expect the RV market to return to normal.
Whether for camping or mobile living, you can save on buying an RV in off-seasons, particularly in the run-up to or during winter.
RV dealerships will most likely strive to clear their lots before the snow starts falling (though this may only be the case wherever there's snow).
Imagine how much dealers have to spend winterizing their inventory if they can't clear them out on time. (4)
Buying an RV this late in the year also benefits from another effect: the release of brand-new RV models.
While some come out as early as spring, most models typically enter the market in the last two months of the year.
With dealers rushing to restock their lots with fresh RVs, they'll try to make their existing stock go through substantial discounts. (4)(5)
When in the market for new RVs, experts advise waiting for at least six months when their prices generally start falling.
Regardless, the previous-year models won't be that different from the new ones, so they're worth considering.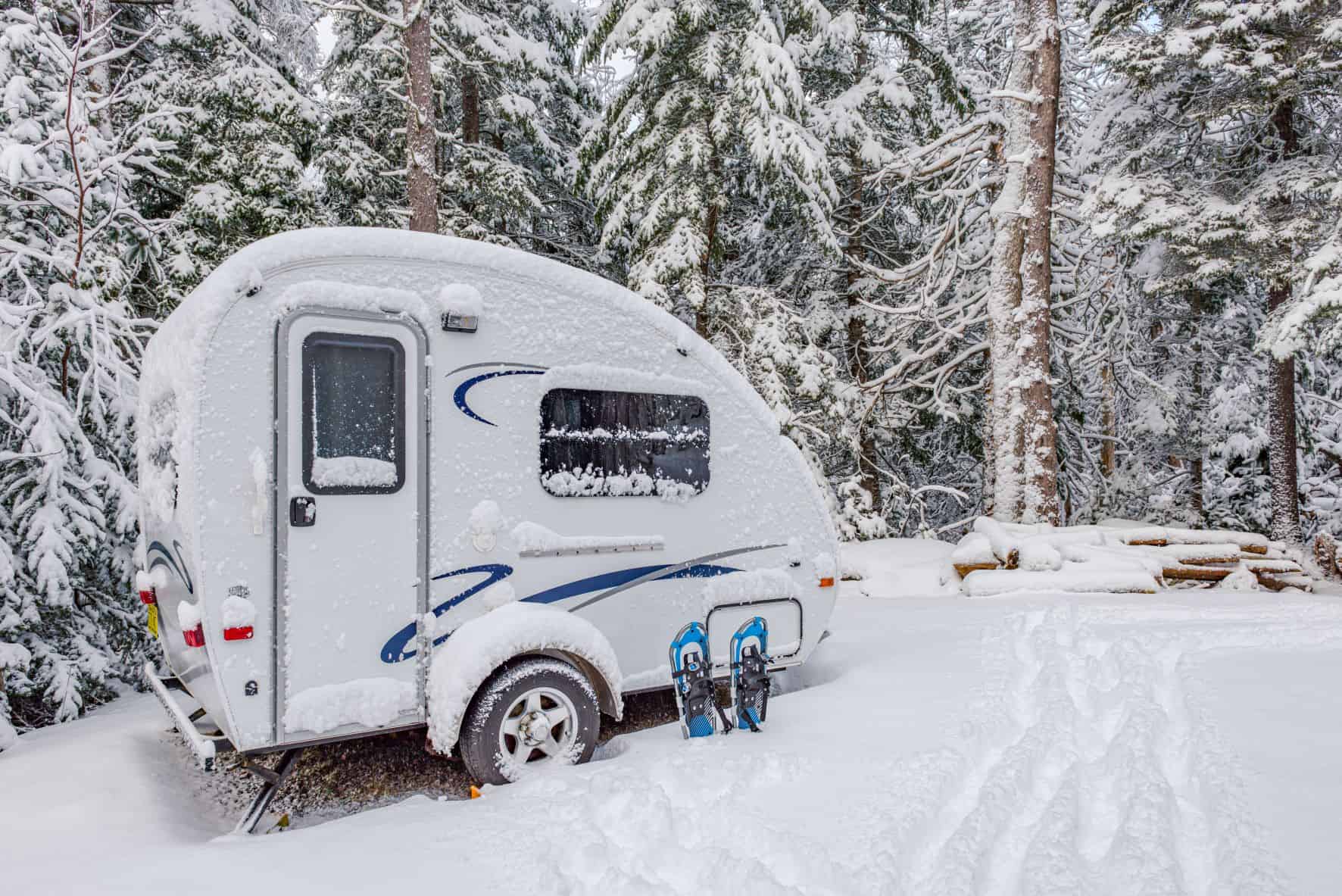 Go With the Travel Trailer
The price increases stated in the industry overview mentioned earlier also tell a significant shift in RV type preference.
The standard travel trailer is the most searched and viewed RV type this year, accounting for 45 percent of all views. (1)
Travel trailers are the ideal RVs for beginners and those on a tight budget.
They come in a broad range of sizes, typically between 12 and 35 feet, allowing people to afford one that's suitable for their needs.
Also, being lighter than most RVs, travel trailers are towable with SUVs or midsized pickups. If the trailer's small enough, a regular car may be able to tow it.
However, these RVs come with some downsides. For instance, they're typically attached below the hitch point, so they won't be able to turn as easily as fifth-wheel trailers.
Driving with one in tow can prove challenging, so training beforehand is necessary.
You can consider more affordable options, such as camping trailers and truck campers, but travel trailers offer the ideal balance of size, capacity, and price.
Besides, most RV buyers take friends and relatives into account, something a travel trailer can accommodate for a low cost.
Conclusion
Just because RVs have become more expensive than ever doesn't mean they're out of reach of people with tight budgets.
Learning to look beyond the myriad of amenities and prioritizing the necessary ones is a step toward affording a suitable RV for cheap.
Of course, don't let settling for a budget RV stop you from looking forward to investing in a bigger one.
***
Resources
______
This story is brought to you in partnership with Wilderness Motorhomes Ltd.
Cullen Leopold has been traveling with his RV for ten years, writing his experiences for multiple travel blogs and websites. When not busy traveling, he enjoys playing golf, baseball, or any sport that lets him use his good swinging arm.
Planning a trip? Go Backpacking recommends: