I left the UNAM campus for my second UNESCO site of the day, Casa Luis Barragán.
To make things easy, I took a cab to Barranca del Muerto station on Line 7 and then took the metro up to Constituyentes.
From there, it's a 5-minute walk to the Barragán House and Studio.
I arrived just as the house was closing for lunch. A guided tour is required, and the next one in English would be at 3 PM.
To kill time, I walked to another house he designed as a private residence, but the woman living there charges 200 pesos ($16) for a short tour, which is the same cost as the architect's own house.
By the time I had a bite to eat and walked back, it was almost 3 PM.
I paid the 200 peso admission but skipped paying for the rights to take photos of the interior, which was more than double the cost (500 pesos, $40).
I always enjoy visiting the former homes of artists like Barragán, Frida Kahlo, or Chile's Pablo Neruda, because you gain greater insight into what it would've been like for them to live and work there.
It's a chance to see the decor and art they chose to surround themselves with (though all the originals from Barragán's house are in storage) on a daily basis.
In the case of an architect, you can learn a lot about their use of natural light, space, color, and perspective.
Barragán was born in Guadalajara in 1902.
He began designing this house in Mexico City for someone else in 1948 but then decided to keep it for himself.
…the House and Studio of architect Luis Barragán in the suburbs of Mexico City represents an outstanding example of the architect's creative work in the post-Second World War period.

The concrete building, totalling 1,161 m2, consists of a ground floor and two upper storeys, as well as a small private garden.

Barragán's work integrated modern and traditional artistic and vernacular currents and elements into a new synthesis, which has been greatly influential, especially in the contemporary design of gardens, plazas and landscapes. — UNESCO
He never married but was fond of entertaining. Interestingly, as our guide pointed out, the guest room reserved for his female friends was the only room without religious art.
Barragán, it turns out, was a real playboy. And he lived in the same house for 40 years, until he died in 1988.
At the time, the house was valued at 10 million dollars, and bought by a foundation dedicated to preserving it as a museum highlighting his life and contributions as an architect.
See also: Mexico City's Best Restaurants
_______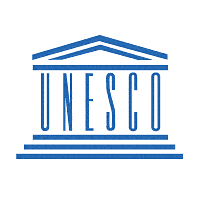 Luis Barragan's House and Studio became a World Heritage Site in 2004.
Click here for the full list of UNESCO sites Dave has visited during his travels.
Dave is the Founder and Editor in Chief of Go Backpacking and Feastio. He's been to 66 countries and lived in Colombia and Peru. Read the full story of how he became a travel blogger.
Planning a trip? Go Backpacking recommends: