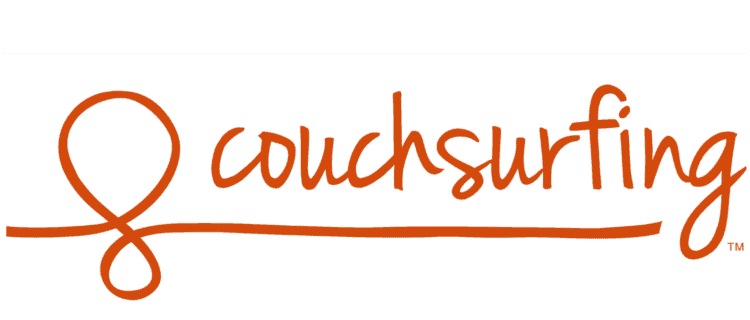 This is a guest post by Phil Paoletta. If you'd like to guest post on Go Backpacking, please read more here.
I am three months into a West African journey of indefinite length, and I have been more or less Couchsurfing the entire time.
If you are unfamiliar with Couchsurfing, I recommend you check out some earlier GoBackpacking.com articles from Andi Perullo here.
I have become something of a CS evangelist, and if you have done some amount of surfing or hosting, there is a good chance you have become one as well.
Today I'm going to talk specifically about CS groups and why they are one of the most useful aspects of the Couchsurfing website.
Groups are essentially message boards based on a specific topic. They are a great place to meet people, ask questions, and find valuable information.
In this article, I will be highlighting some of the benefits of CS groups, using my own experience in Cote D'Ivoire as a case study.
Couchsurfing Groups are an Extraordinary Resource
While I was still in Ghana, I joined the Cote D'Ivoire group and began searching through previous posts.
Most guidebooks on Cote D'Ivoire are worthless. They are filled with information that is outdated and unreliable. Some have not been updated since the country was at war.
Twenty minutes of browsing through the CI group and I know what to expect when traveling overland, where I should listen to reggae in Abidjan, and whether it's dangerous in the North of the country.
I posted a question of my own about overland travel from Abidjan to Bamako and received some great advice.
Many people participate in CS groups because they like sharing their knowledge and helping people out. Join a few groups and watch how much you learn about your destination.
Couchsurfing Groups Can be Used to Scope Out Potential Hosts
Within the Cote D'Ivoire group, I noticed several members were particularly active. Their profiles provided a lot of information about them, but what they said in the group was more revealing.
First, I got a sense for who was proficient in English. I was hoping to unearth my French after several years of neglect, but I liked the idea of staying with someone who spoke English when I first arrived.
Secondly, I noticed several group members were particularly knowledgeable and eager to share what they loved about Cote D'Ivoire.
One particular member spoke English and French and had posted some funny, enthusiastic and informative messages. I contacted her, and she became my first host in Cote D'Ivoire.
As I write this, I've been staying with her and her boyfriend for almost three weeks. I now consider them great friends as well as incredible hosts.
Use Couchsurfing Groups to Find Great Parties and Events
If you're looking for something to do check out CS groups for cities and if possible, neighborhoods.
Depending on the place, you will find out about CS parties in people's homes, events at bars and restaurants, concerts, and organized activities like dance classes and city tours.
In Cote D'Ivoire, I got in on a meetup for reggae lovers at a bar called Parker Place.
Missing my weekly dose of Patty Boom Boom, my favorite reggae spot in DC, Parker Place has been an excellent stand-in, and it has allowed me to meet some awesome Ivorians who share the same musical tastes as me.
Post an Event, Meetup, or Introduce Yourself
CS groups are democratic, and anyone can post a new topic. If you arrive somewhere and are finding it difficult to meet people or if you want to organize an event or activity, post your own topic in a group!
I haven't done much of this myself, but I have joined groups and introduced myself, explaining why I was traveling to a particular country or city.
You'd be surprised how often this starts a discussion, and in Ghana, I ended up meeting people in real life through one of the threads I started in a group.
I have watched as others have posted threads about events and activities and within days many people are interested in participating.
These reasons are primarily aimed at those who are traveling, but groups are incredibly useful for hosts as well.
Couchsurfing is about meeting people more than anything else. Groups provide one more way to do that.
Even if you are not traveling or hosting, try participating in a group and see what happens.
You may learn something new about your city or one you are visiting and you may end up meeting some great new friends.
___________
About the Author: Phil Paoletta is taking a break from teaching middle school in Washington, DC. He is currently traveling West Africa indefinitely, collecting and making music along the way. You can follow along with him at http://philintheblank.net.
This post was written by a guest contributor. Please reference the author's byline in the post above for more information. If you would like to guest post on Go Backpacking, please read our submission guidelines. For information on advertising opportunities, go here.
Planning a trip? Go Backpacking recommends: