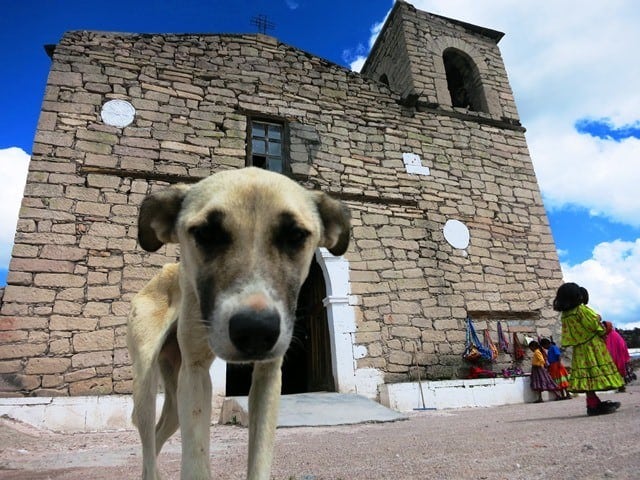 One of the most fascinating sensations I've ever come across during my travels is the feeling you get when you've arrived at a land mostly untouched by humanity, one of the few vestiges of Earth still left primarily controlled by nature.
This feeling is rare but well-known to travelers, and it is the one I experienced on my way by mountain bike just outside Creel in Mexico's Cusarare vicinity.
After hiking into the nearby Copper Canyon, ziplining over it, mountain biking through it, ATVing next the edge of it, repelling and down it, I was ready to visit the surrounding area.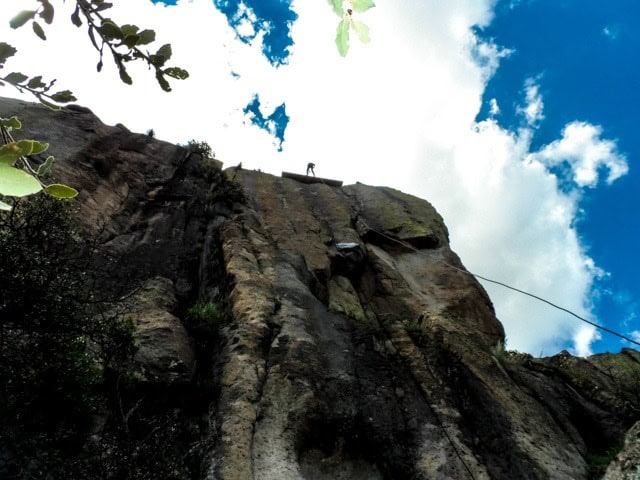 The journey began in the tiny alpine village of Creel, known by locals as the gateway to the Copper Canyon.
As we set off down the 22-kilometer dirt pathway to the mission of San Ignacio, my bike became more and more indistinguishable from the dirt and loose rocks, and large stones it tore through.
Upon entering the Valley of The Monks, I was stricken by the size of the massive black rock spires jutting out into the sky.
This wasn't the only amazing rock formation the canyons of the Sierra Madre had in store either.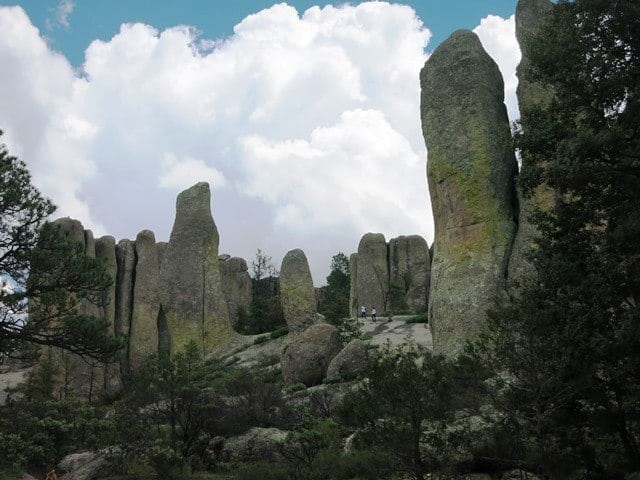 Further down the road, I entered the aptly named Valley of the Mushrooms and Frogs, where, unsurprisingly, the rock formations looked exactly like mushrooms and frogs.
You may not consider a rock shaped like a mushroom to be much to write home about, but when surrounded by these examples of millions of years of unfettered tectonic movement, I was reminded why we travel through the natural world.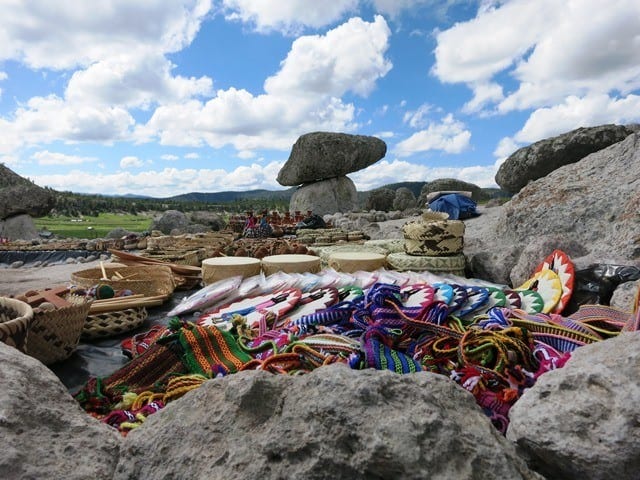 There are so many startling things, built both by man and by Earth, that your mind has to discover more once you've started.
Finally, I dismounted at the stone church of The San Ignacio Mission.
The structure was simple and deliberate, and the stones that comprised the building appeared similar to the ones we had just passed, making this place look as if it had risen from the Earth itself.
However, the fascinating point of this part of the journey happened a few minutes later, when a loud HROOF sound introduced me to a dog who had been amazingly in pursuit behind me for the entire ride from Creel.
With the dog, which I dubbed "Speedy," in tow, I continued my ride through Mexico's scattered villages.
I began to see many Raramuri talking to one another in the center of town and attending to their daily chores.
A young man riding a horse with his younger brother called out "¿De donde eres?" and was excited to hear a reply in the affirmative, "Soy de Los Estados Unidos".
Just like anywhere else in the world, we proceeded with a small chat.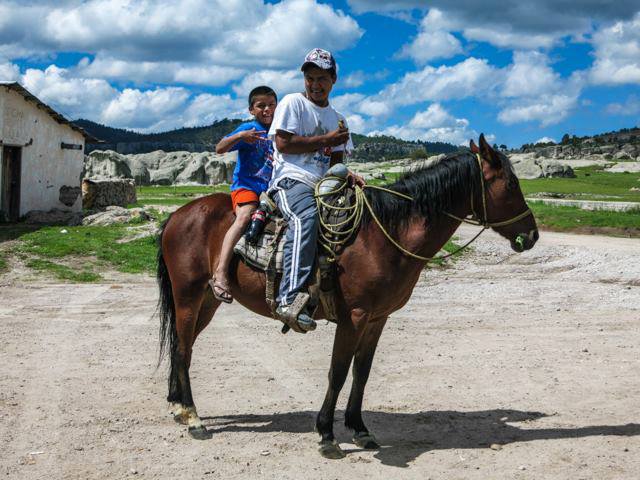 He told me about his favorite places to visit in the area as we spoke in Spanish, neither of which is our native language.
He speaks Tarahumara, an indigenous Mexican language spoken by around 70,000 people in the world today.
He proceeded to speak proudly of his town, his people, and all the things I should be sure to do before I left.
The conversation with the man just a few years younger than I served as a reminder that no matter how far I travel, there's nothing to compare to pride in your own home.
The valleys, nature, and way culture both in Creel and outside of the town is undoubtedly a marvel to be proud of, and despite its appearance of being untouched by time, I was amazed by how much the locals found new and exciting every time.
At the finish line, our tour operators greeted us with shots of sotol, a distinct alcoholic beverage only found in this region of Mexico.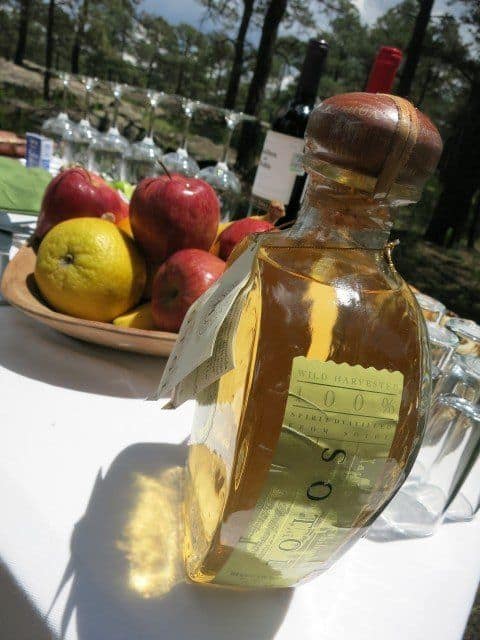 It goes to show that the best part of travel, or of being home, is sharing it with others, just like the citizens of Ciudad Juarez surprised me days before.
That is, even if you're just sharing it with an incredibly determined canine called "Speedy".
________
My trip to Creel in the Mexican state of Chihuahua was provided in collaboration with The 3 Amigos Adventures by Amigo Trails, Ah-Chihuahua, Conexion a La Aventura, ATMEX, and Visit Mexico. All opinions expressed above are my own.
Jason Batansky is a 29-year-old entrepreneur, blogger and occasional Daily Beast contributor in constant motion since his first solo trip abroad over 10 years ago.
His three online businesses have allowed him to travel and live throughout South America, South East Asia, and Europe, while working here and there wherever he found reliable Wi-Fi access and motivation, two elements necessary to running online businesses that can be difficult to obtain simultaneously in the world's most beautiful locales.
Planning a trip? Go Backpacking recommends: