One of my favorite parts of my travels around the world is discovering unappreciated cities or destinations, places people would normally overlook, and discovering the fun and beauty they have to offer.
Juarez, Mexico, is a place most people leave off their itineraries, but with so much to offer in terms of adventure, dining, and natural beauty they're making a mistake.
After only one full-day in Juarez, I can appreciate how much I do not know about the destination. In this case, the sky is, literally, the limit.
Morning: Trepachanga Eco-Adventure Park
I started my day of discovery with one of the most fun things to do in Juarez, flying hundreds of feet above the ground on a zip line at Trepachanga Eco-Adventure park many miles outside of Juarez proper.
(Where to find it: Galerias Tec., Av. Technologico 1770 52D, Ext. Col. Las Fuentes / (656) 286-8365 / [email protected])
Wrapped only in a safety harness, you get to enjoy the view at what feels like a reasonable speed for a few seconds immediately before gravity does its thing and you drop into high-speed forward motion.
This is the closest we will ever get to careening through the air Superman-style, and the wind is a great distraction from the Juarez heat and overwhelming flies.
As soon as I hit the ground after a series of different ziplines, it was time to take to the air again on the high ropes course, scrambling on loose bridges and across tightropes while looking across the Juarez landscape.
Afterward, it was time to relax and grab a bite to eat from the best place in the city to get burritos, Burrito Crisostomo delivered straight to us at the adventure park.
I chose a chicken mole burrito that was tasty and juicy with tortillas so warm and soft.
Most of the cities I've been to in Mexico don't actually serve burritos, so I always imagined it to be an American invention.
Turns out, all of Mexico just doesn't want to have to compete with Burrito Crisostomo.
Part 2: Samalayuca Dunes
Next, I headed to the Samalayuca Dunes with Lourdes from Conexion a La Aventura and a bunch of new friends.
I had originally read about from Stay Adventurous, which lies fifty or so kilometers outside of Ciudad de Juarez.
Hanging out at the sand dunes is one of the most least popular but most unique things to do in Juarez.
It's just a tight community of adventurers, mostly local Mexicans, who are able to find a way to the dunes in their jeeps.
Other locals I spoke with have often never had the opportunity or desire to go because they don't know anyone with a jeep.
The dunes are a community event, where dozens of locals park their jeeps and tailgate with their Coronas or Bud Light, and other cheap and terrible American beers, before pulling out their ATVs, souped-up jeeps, and motocross gear to use out on the sands to do some jumps.
Another common sight is watching people sandboarding, which is exactly what it sounds like.
Strapping boards to their feet, these adventurers plow down the side of smooth tan sand dunes, like a snowboarder hurtling down a snow-capped mountain.
I tossed on a board, after a little convincing from my fellow travelers, and launched myself down the biggest dune I could find.
Ordinarily, I would be scared of something like this, but less than two hours ago, I was literally suspended in mid-air.
This seemed like the easy part. For the second time in a day, the hot desert wind blew past my face and I felt an appreciation for all Juarez has to offer rising in me – along with my adrenaline levels.
The Dunes are a local tradition, held deep in the local culture for all ages, and that makes them one of the best places outside Juarez to chill out and have a relaxing day.
Part 3: Drinking The Best Liquor You Would Have Never Heard About

Tired and covered in sand, my crew and opted to carry-on with sand in our pants, inside our ears, and in places you don't want to know about, and finished the evening with one of my favorite fun things to do in Juarez (or in any other city) — srinking!
Traveling seemingly in the middle of nowhere but close enough to the dunes, we found ourselves at The Sotolera distillery, home of Cinco Tragos sotol.
Although Mexico is best known for tequila and mescal, there are a few lesser-known regional specialties that are distilled from completely different plants, and sotol is the signature of Chihuahua.
Cinco Tragos is the smoothest, highest-quality sotol on the market, and I found myself prendido a private party hosted by Ariana Apraez Leon, the distillery's founder.
Showing off the versatility of her drink, Ariana treated us to a full meal, where everything on the menu had been treated with sotol.
From the guacamole to the marinade on the arrachera (skirt steak), the distinct flavor of Cinco Tragos was everywhere.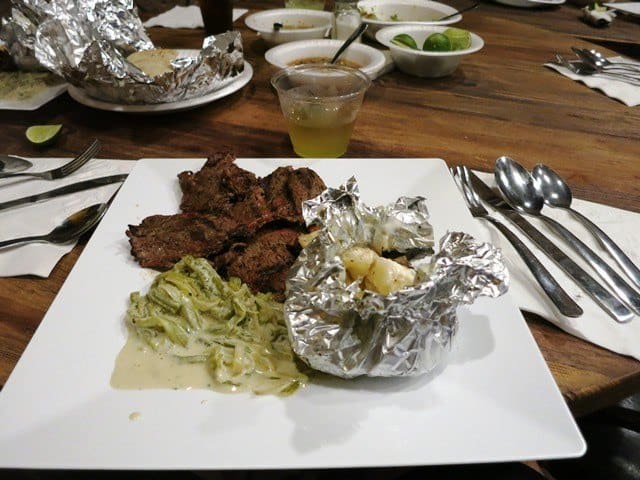 I also found myself becoming educated in the proper appreciation of this rare drink when Ariana brought out several styles of sotol and led us in tasting lessons.
The flavor of sotol is complex like wine or whiskey, and I was glad to have an expert teaching me what I was supposed to be detecting.
Ariana is clearly proud of her product, and she should be. She built a school project into an emerging international business, and it's one of the best success stories in the city.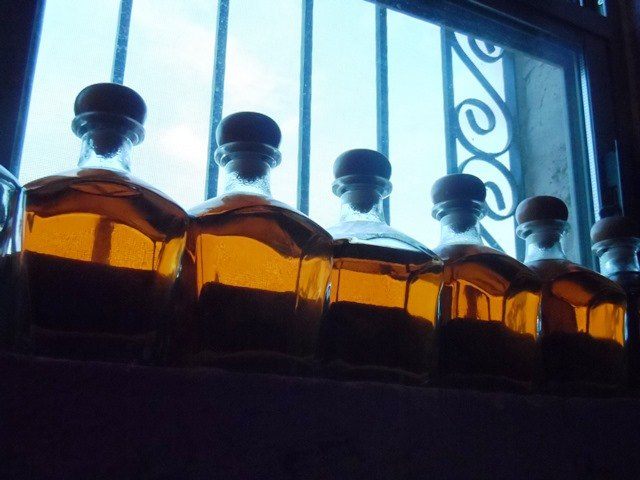 Reflecting on the day with a bit of a sotol buzz, I looked out at my friends around the party and thought about Juarez.
Much like the sotol, Juarez is a well-kept secret, but for those of us daring or lucky enough visit, there's an incredible experience to be had.
I'm certainly glad I got to gain this even just a small understanding of what the city and surrounding area has to offer. And that's not just the Cinco Tragos talking.
________
My trip to Juarez in the Mexican state of Chihuahua was provided in collaboration with Ah-Chihuaha,Conexion a La Aventura, and ATMEX. All opinions expressed above are my own.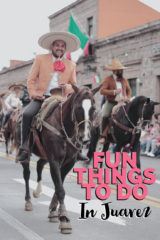 Jason Batansky is a 29-year-old entrepreneur, blogger and occasional Daily Beast contributor in constant motion since his first solo trip abroad over 10 years ago.
His three online businesses have allowed him to travel and live throughout South America, South East Asia, and Europe, while working here and there wherever he found reliable Wi-Fi access and motivation, two elements necessary to running online businesses that can be difficult to obtain simultaneously in the world's most beautiful locales.
Planning a trip? Go Backpacking recommends: