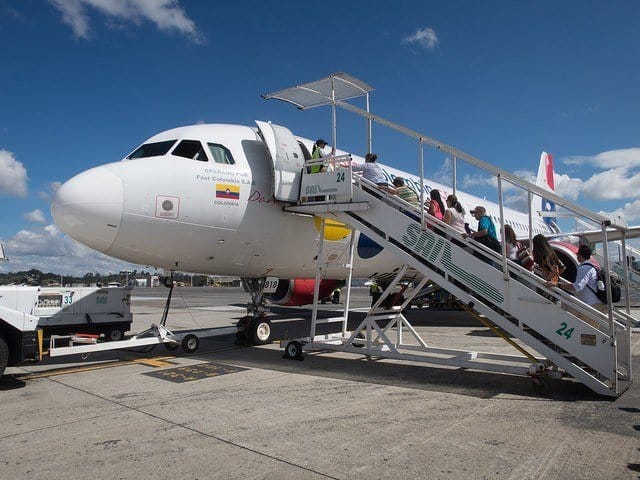 Booking a holiday can be a fraught process, full of questions and decisions. For instance, where do you go? How do you get there? How long do you stay? What board basis do you choose?
These are simple questions that need to be answered in order for your holiday to even get past the booking stage, and the way you book will shape the answers to these questions.
For instance, do you book online?
If you do, then you're probably best placed to find deals, rather than heading to the High Street or looking through brochures.
I don't tend to book package deals either because I find them a little restrictive, and for me they generally work out more expensive, so I do DIY booking instead.
DIY booking is when you book all parts of your holiday separately, creating your own bespoke holiday from various deals. The perk here is that you can find bargains for flight, accommodation, transfer, and lump them together to make your own package, which obviously brings the cost down.
You can tailor-make your travel plans to suit you and you alone, and when you combine them with other add-ons, such as airport parking, you can bring the cost down further. This is a service I always book, purely because for me the cost of public transport is becoming too high, and I also find it too stressful when trying to cram my suitcase onto a packed train carriage, or sitting on a coach for hours on end.
I regularly book Stansted parking instead, and I find the service second to none. If there are several of you traveling, you obviously pay once, and you split the cost between you, easily saving money.
Searching for your flight is obviously the first step when you're embarking on a DIY booking adventure.
Skyscanner is the place I always head to first, because this site searches every option for you, including indirect flights, split bookings, and several different airlines, to find you the cheapest deal.
DIY booking gives you the freedom to fly from different airports, book your flights from different airlines for each leg of your journey, and make it all work for you. Once you've found your flight, it's time to look for accommodation, and this is where the fun really starts!
Choose your board basis first, and that will filter down the endless results to a more manageable amount. Do some research online, heading to TripAdvisor perhaps, to find out which area you are best to base yourself in, and then narrow your search down further.
Check out reviews, but do remember to take them with a slight pinch of salt as people don't always like to say good things, on the whole! Once you've got accommodation, transfers are next.
Shuttle transfers work out cheaper, although they do take longer for you to get to your hotel. If there are several of you it could work out cheaper to book a private transfer, but this does generally depend on the distance from the airport to your hotel, so work out the cheapest and quickest way with the information you have at hand.
Then, you're done! Deals combined to make a bargain-busting holiday. DIY bookings aren't difficult, and they really do keep cash in your pocket.
_______
This post was brought to you in partnership with Park BCP.
This post was written by a guest contributor. Please reference the author's byline in the post above for more information. If you would like to guest post on Go Backpacking, please read our submission guidelines. For information on advertising opportunities, go here.
Planning a trip? Go Backpacking recommends: