Mexican food dominates the Latin American cuisine scene in the United States, which is not surprising because Mexico is our neighbor.
That leads to many misconceptions about the food in Latin America, mainly that it's all spicy, as my mom once believed.
The truth is, other than Mexico, only Peru is big on spicy food, and in most countries, the food is quite bland.
So, where do you find the best food in Latin America? I'm about to tell you.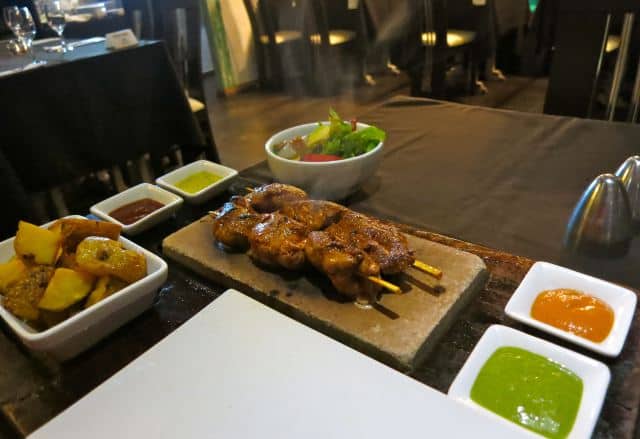 As much as I love Colombia, I can't say I love the food here. I love ajiaco, but I can't eat it all the time.
I find myself eating and even cooking food from other Latin American countries here in Colombia. I'm about to tell you which ones, so you know where you can find the best food in Latin America.
Peru
I finally made it to Peru last year, and the food was one of the best parts of the trip. I tried everything, and I even wrote a story about it.
The Peruvians often use chili pepper in their recipes, and I love the kick it gives dishes such as ceviche.
Even without the fiery flavor, you have other great options, including my favorite, alpaca, meat as tender and flavorful as lamb, probably more so when I think about it.
I like the food so much in Peru I learned how to cook a handful of dishes.
Ceviche is one, of course, but arroz con pollo, chupe de camarones, lomo saltado, papas de huancaína and trucha rellena are all plates I can make.
If I'm not making Peruvian food, the Latin American cuisine I cook most often comes from.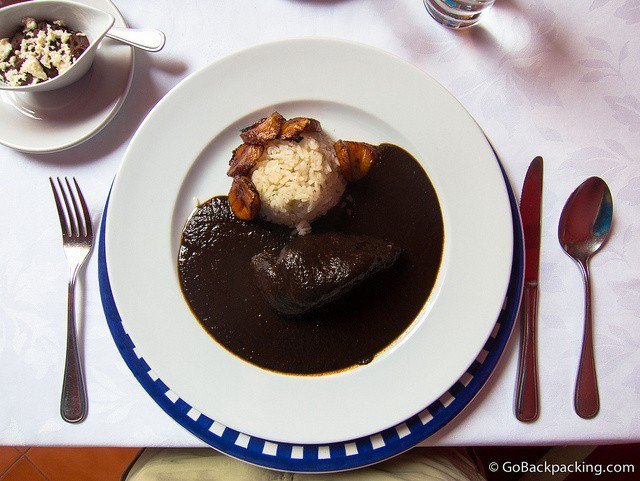 Mexico
The mix of flavors tickles my tongue.
I love the traditional sauce used in tacos and fajitas, a sauce made from tomatoes, cumin, paprika, garlic, and onion, and I love chipotle sauce too.
But a good mole is my all-time favorite. It's tinged with chocolate, but the other popular spices combine to make it a perfect sauce for shredded meat.
I have a friend from Mexico in Bogotá who had lunch for everyone and used his mom's recipes to make the food.
The chipotle and mole might be the best I've ever had, even better than anything I had on my trip to Chichen Itza 10 years ago.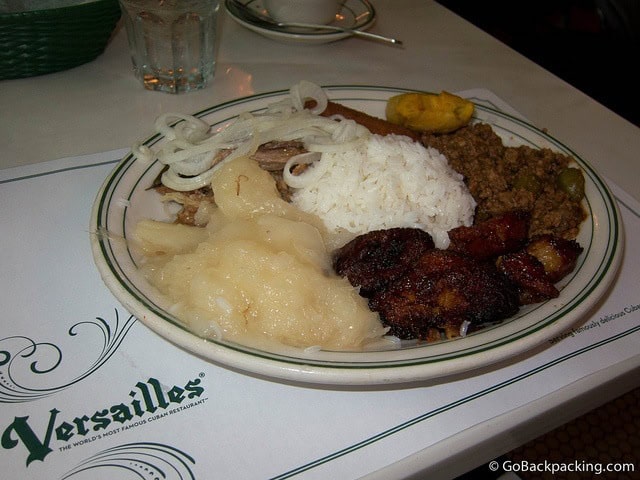 Miami
Sure, you can argue that Miami is not part of Latin America. Well, I can say it's part of America, and there's an enormous Latin influence there.
Go to Little Havana and tell me it doesn't feel like being in Latin America. That, along with the Cuban cuisine, is enough to put it on my list of the best food in Latin America.
I love the Cuban pork, the ropa vieja, the way they make their black beans, their fried plantains, about anything they make I like.
So why not Cuba? Well, I haven't been yet, but I've heard the food is often quite bland there, that's it's not as flavorful as the Cuban food found in Miami, partly a result of the communist regime on the island nation.
But that's changing slowly, and maybe someday Cuba will make this list.
Brazil
You can easily substitute Argentina or Uruguay, but of the South American countries most famous for beef and meat, I'm going with Brazil.
I recently went to the northeast and considered moving this up higher, but after thinking long and hard, I realized I would have just been a prisoner of the moment had I done that.
That's not to say I didn't enjoy the food. I spent a lot eating there, filling my plates to the point that I often was paying American prices.
That happens when you have a buffet in front of you, full of good eats.
But my favorite dish was moqueca. I'll be learning to make it soon because I don't want to go to a restaurant whenever I want to eat the best food in Latin America.
Planning a trip? Go Backpacking recommends: