The weather is beginning to deteriorate at home as summer comes to an end. But – good news! The autumn months are some of the best times to book a sunny getaway!
Consistently warm temperatures combined with off-season prices and far fewer tourists, what's not to love?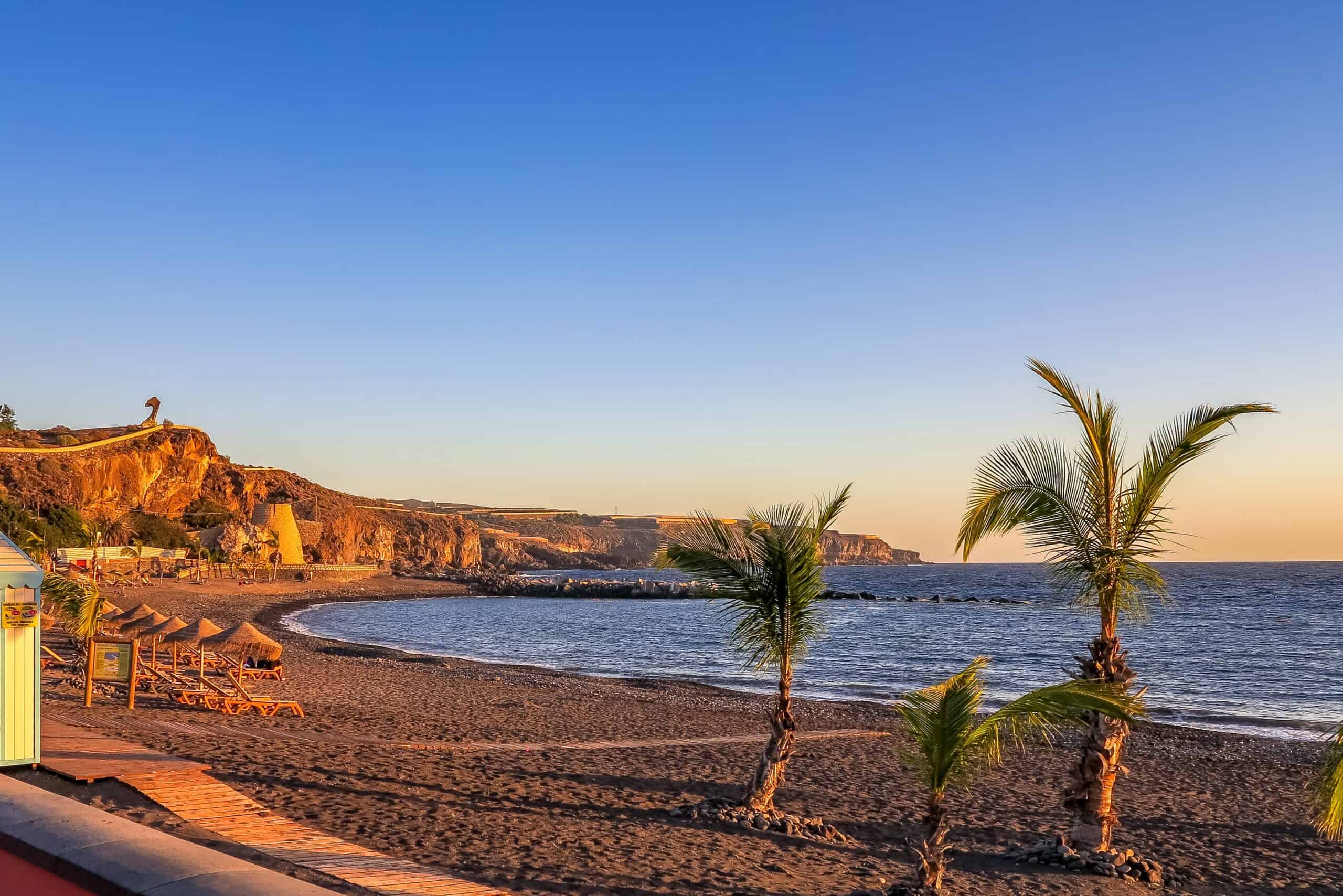 And where better to experience it than on an island? Without having to travel far to the Caribbean or Asia, there are plenty of breathtaking islands only a few hours away by plane right here in Europe.
Holidu, the holiday rental portal, has dug into data to uncover which European islands are most frequently searched for by internet users in the UK.
In cases where islands have the same search popularity, the number of Instagram hashtags was used to sort the results.
View the complete top 20 rankings here: https://www.holidu.co.uk/magazine/most-popular-islands
Top European Islands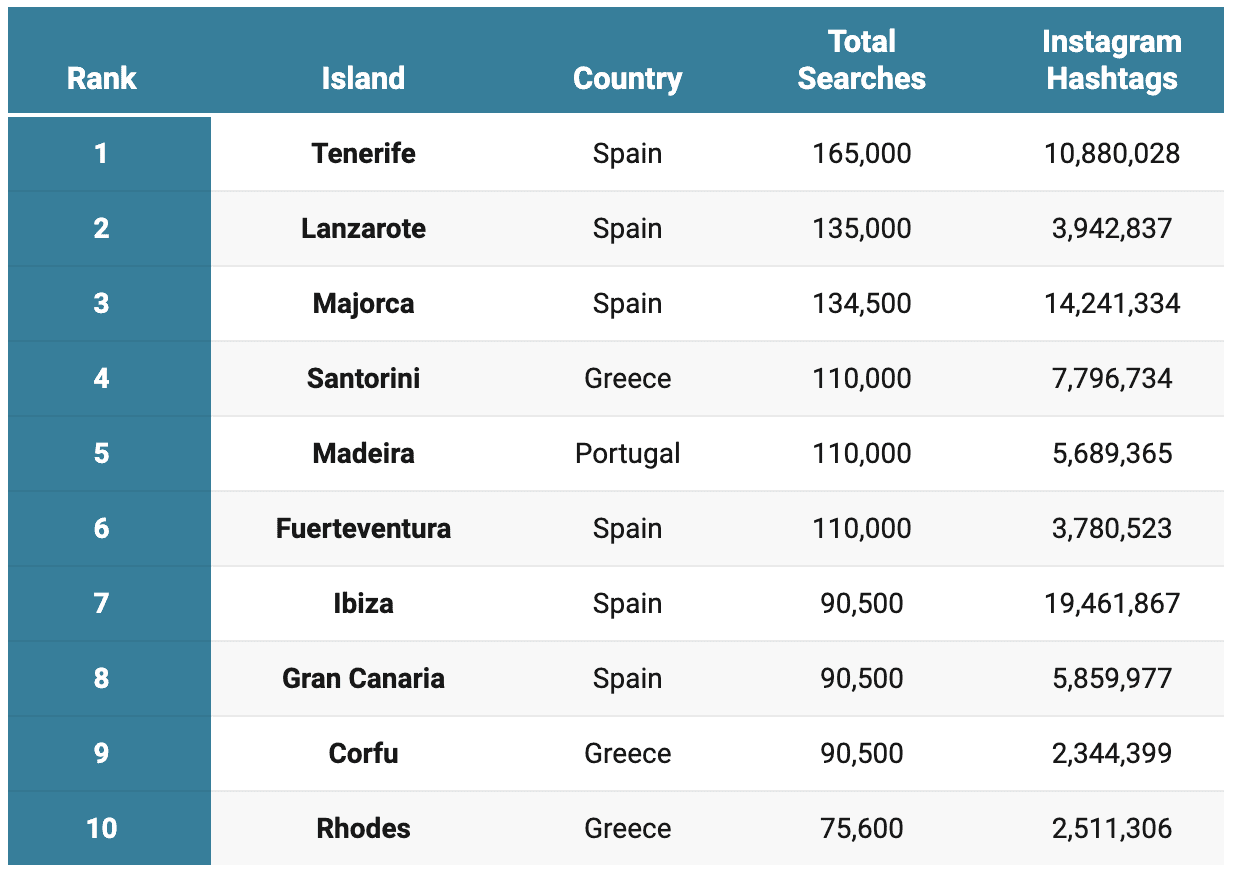 1. Tenerife, Spain
Avg. 165,000 searches per month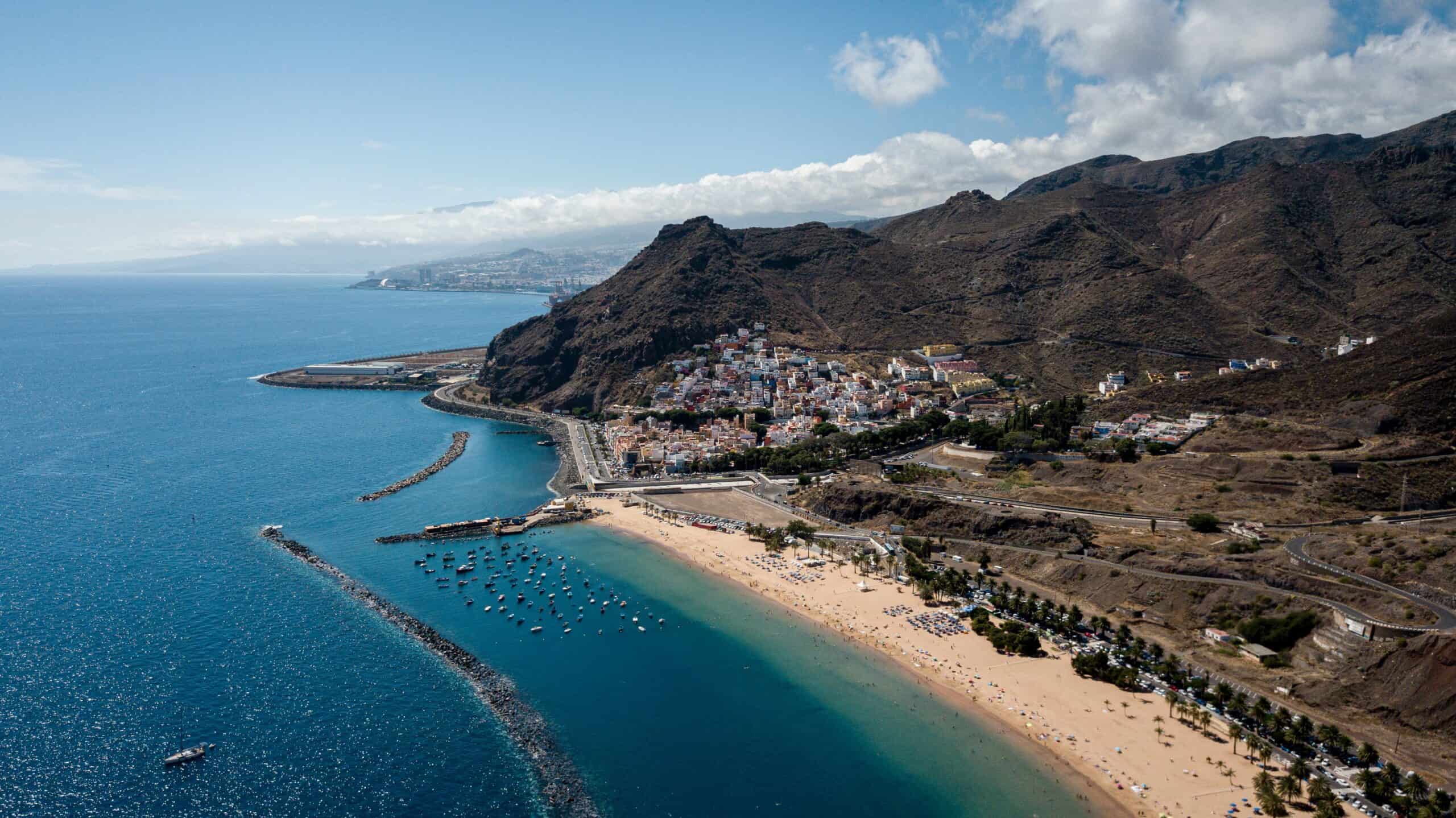 It's official – Tenerife is the most popular European island among British people! Tenerife is the largest island in the Canary Islands and lies off the coast of West Africa.
Scenically, it is dominated by the dormant volcano Teide, Spain's highest mountain. Two airports ensure easy access, so the sun-drenched island welcomes millions of holidaymakers annually.
It's no wonder why Brits flock to the island year after year to enjoy the sun all year round and the island's incredible beaches.
2. Lanzarote, Spain
Avg. 135,000 searches per month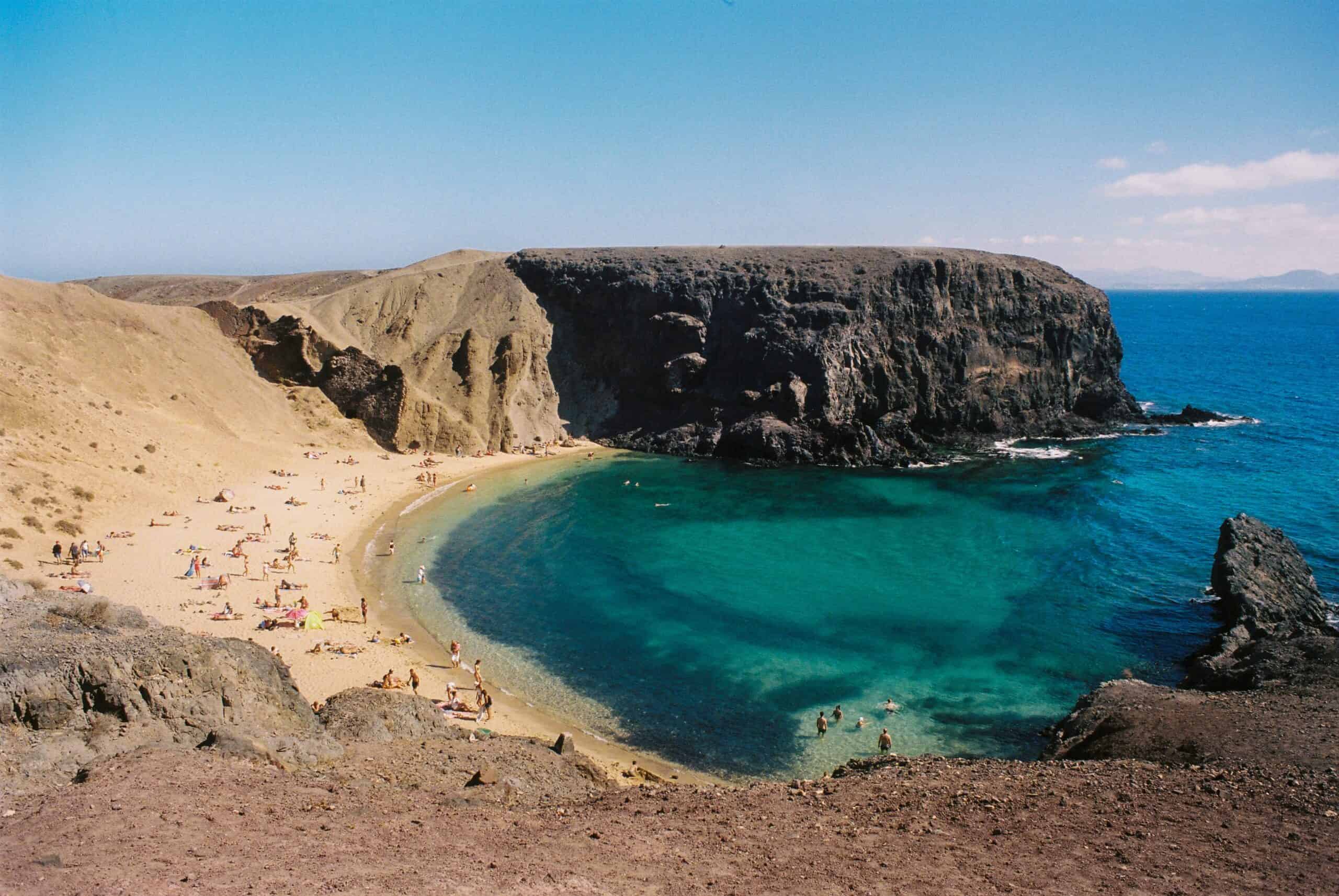 In second place, we have another of the fantastic Canary Islands. Lanzarote offers opportunities for activities like surfing, diving, hiking, and cycling, making it a playground for adventure enthusiasts.
Lanzarote's black sandy beaches, formed by volcanic activity, offer a distinctive coastal experience.
Like Tenerife, Lanzarote's pleasant climate, with year-round sunshine, appeals to British travelers seeking respite from the colder months back home.
3. Majorca, Spain
Avg. 134,500 searches per month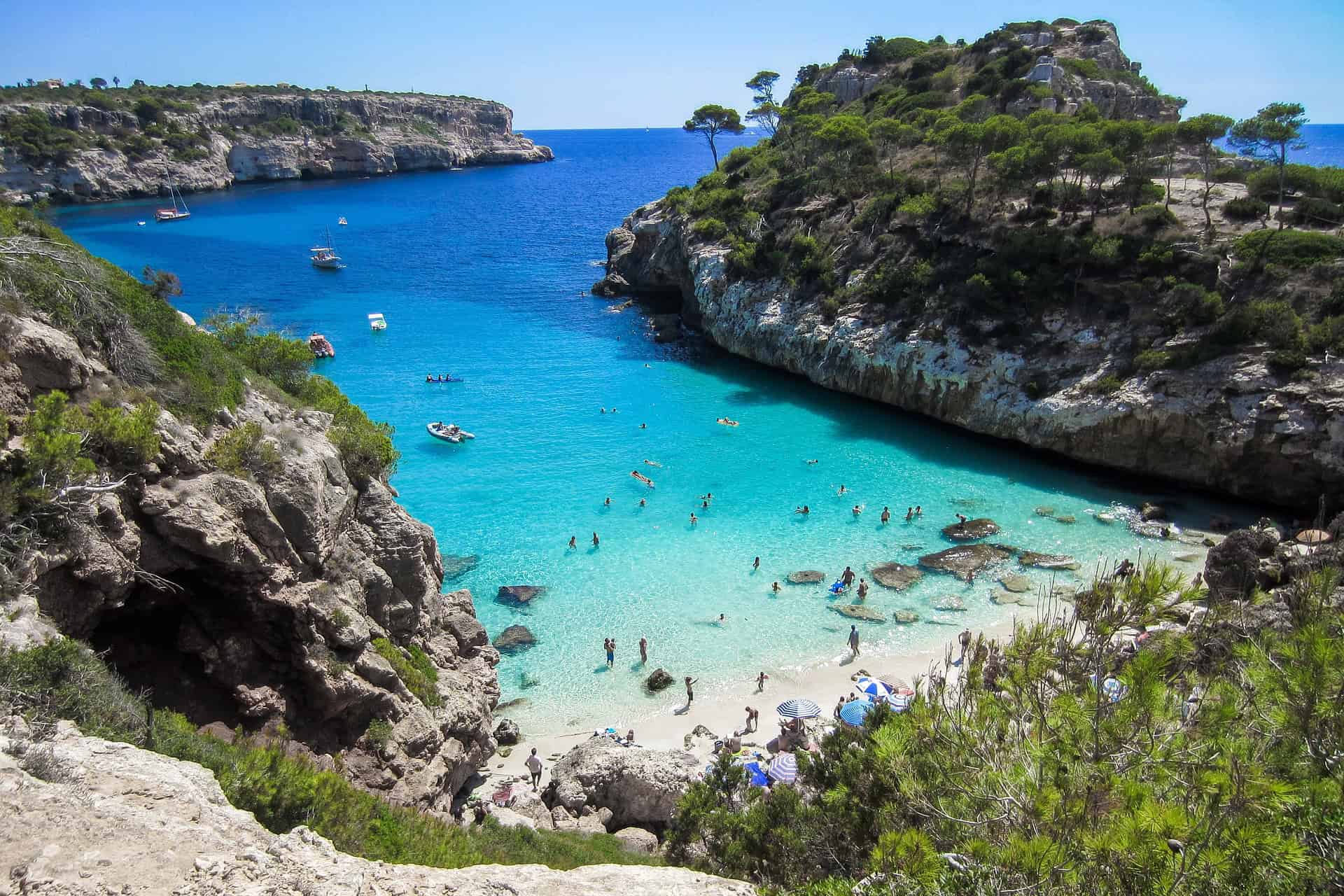 Majorca secures its sport as the third favorite island for British tourists to travel to.
With a diverse landscape, fantastic beaches, numerous outdoor activities, and good accessibility, Brits search for Majorca on the web around 134,500 times a month, and we can't blame them!
The island is treated to an average temperature of 80.6 F (27 C) in September, making it the ideal autumn sun destination.
4. Santorini, Greece
Avg. 110,000 searches per month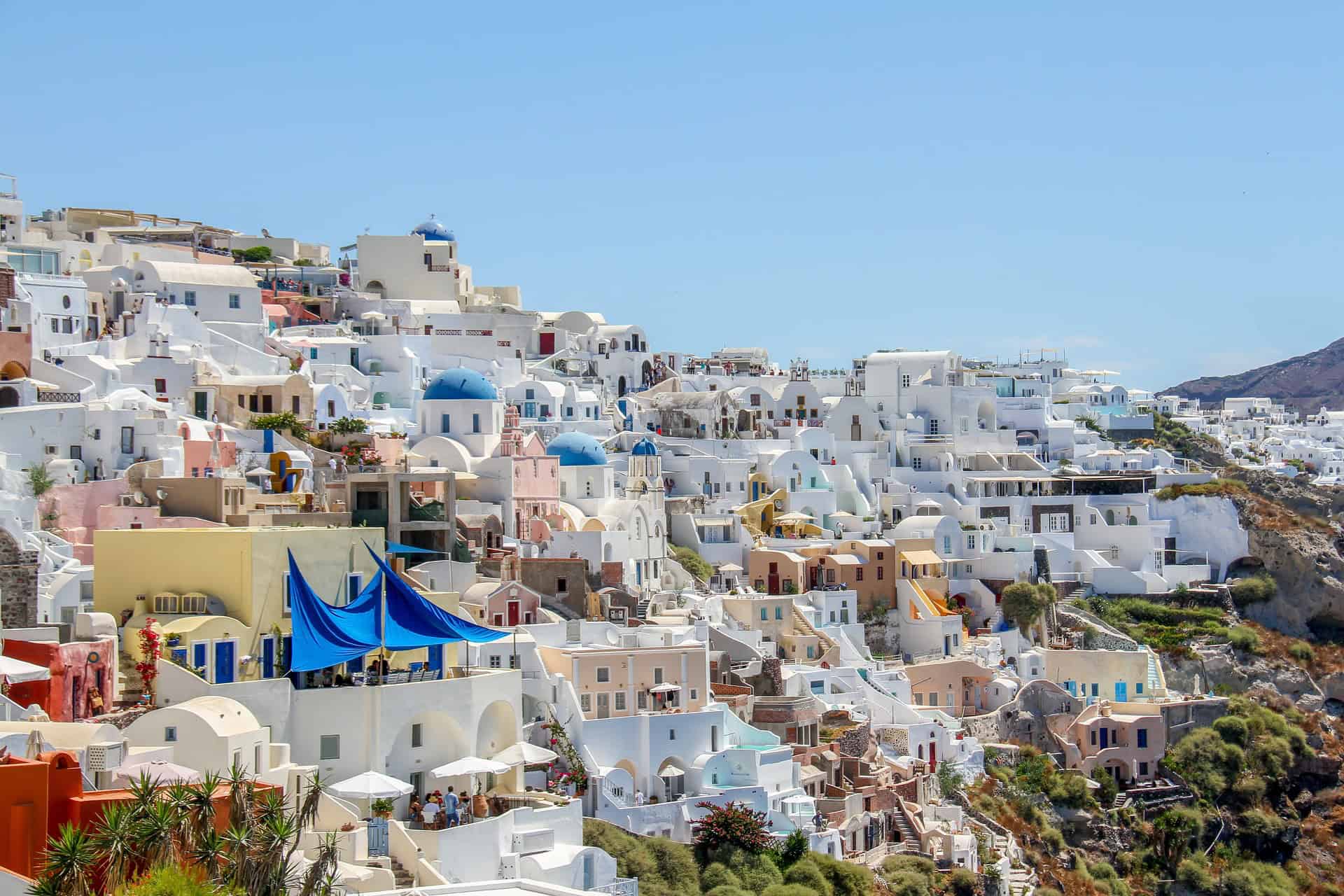 The Greek island of Santorini steals fourth place thanks to its 110,000 monthly searches and more than seven million Instagram hashtags.
Santorini is renowned for its breathtaking sunsets, picturesque white-washed buildings, and iconic blue-domed churches, making it a photogenic paradise.
Visitors can explore historical sites like Akrotiri and ancient ruins, adding a cultural dimension to their stay.
The local Greek cuisine, especially fresh seafood and Mediterranean flavors, adds to the overall experience.
The island's exclusivity and reputation for luxury travel attract those seeking a lavish escape.
5. Madeira, Portugal
Avg. 110,000 searches per month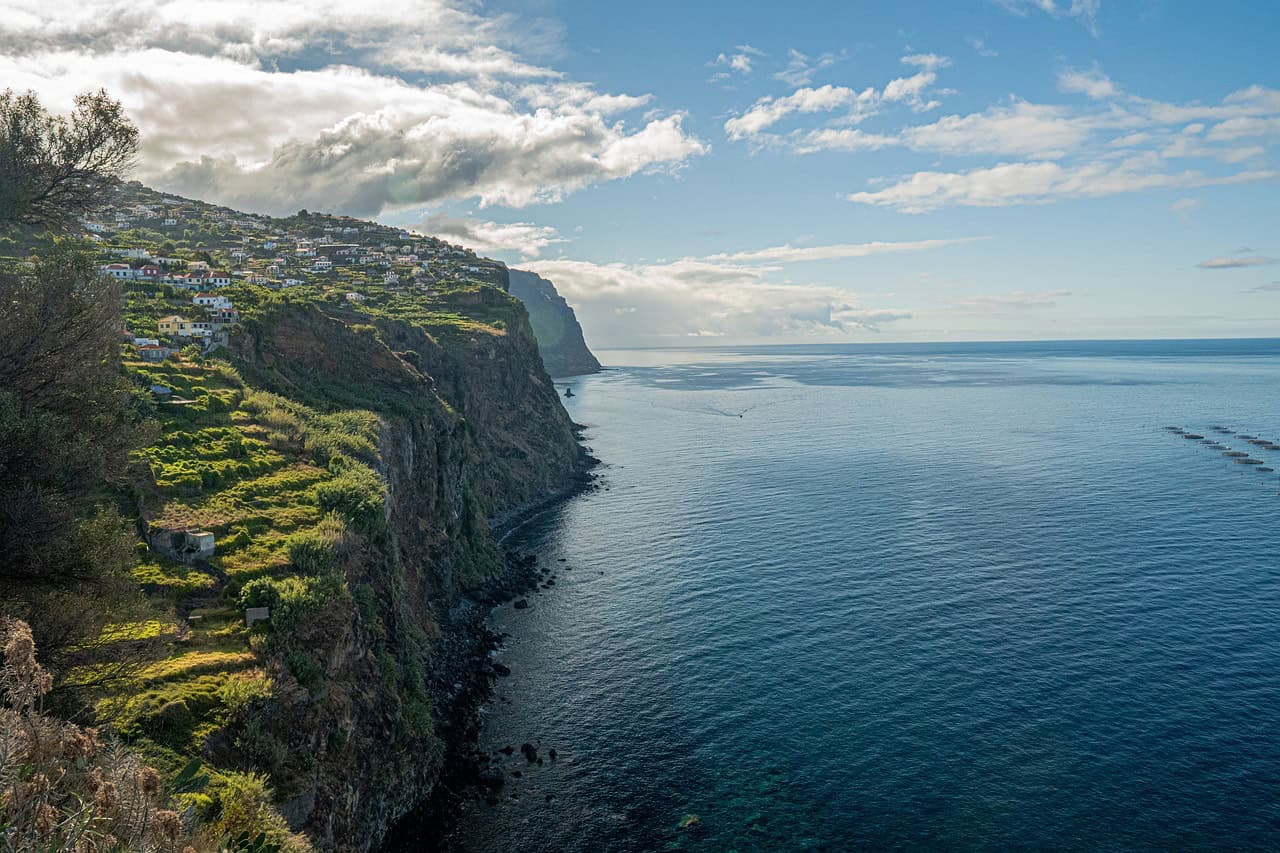 The Portuguese Atlantic island of Madeira is becoming increasingly popular as a travel destination.
Nature lovers and active holidaymakers appreciate the exceptional climate, which has earned the year-round green island the nickname "Island of Eternal Spring."
April to October is considered the best time to travel to Madeira, so you're not too late to enjoy the island at its best!
The temperatures are pleasant because the humidity is not so high, and the days are wonderfully sunny.
6. Fuerteventura, Spain
Avg. 110,000 searches per month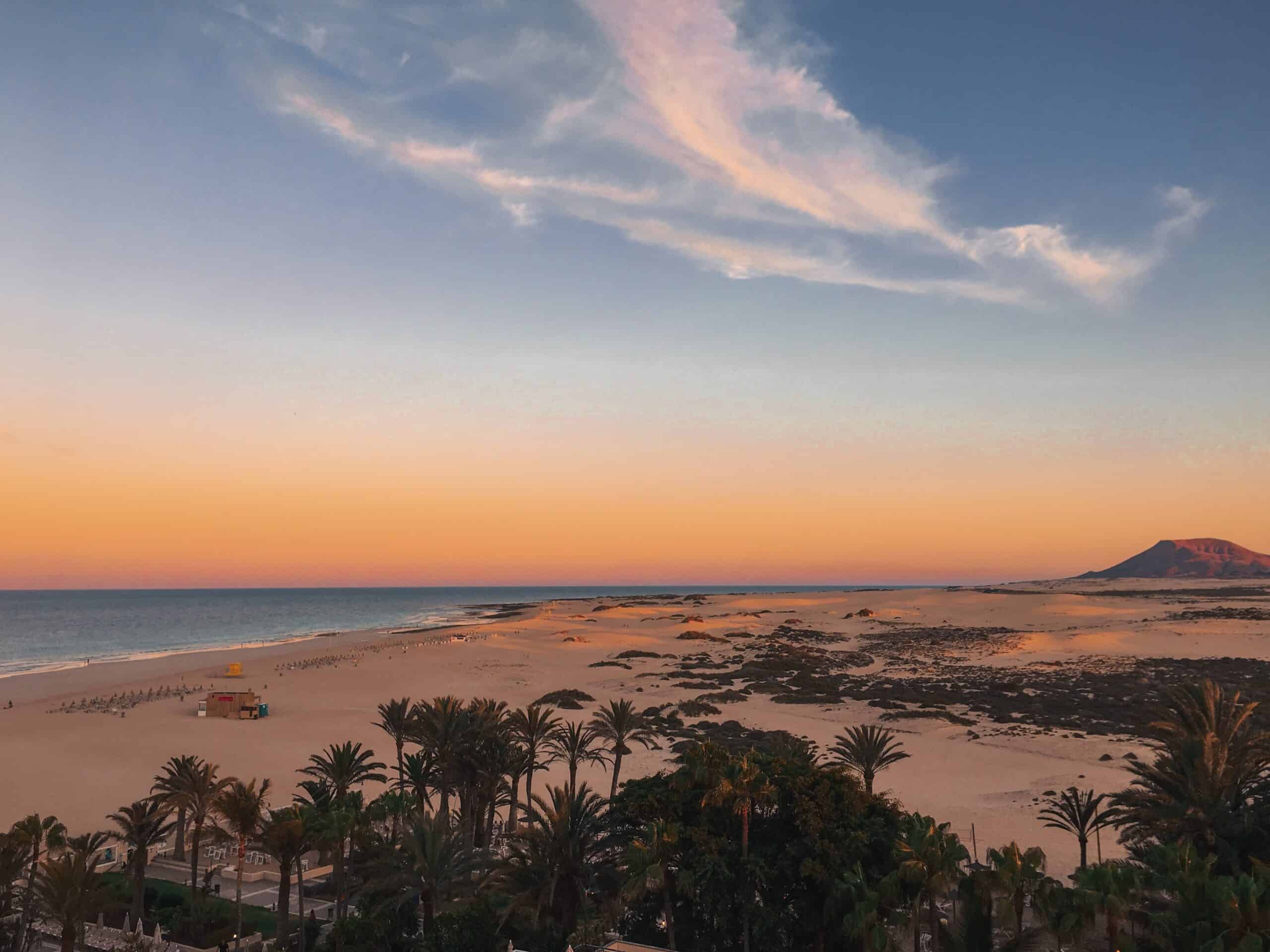 Fuerteventura follows in sixth place with an average of 110,000 monthly searches and more than three million Instagram views.
This puts Canary Island on par with Santorini and Madeira regarding searches, but the corresponding hashtag was used less frequently on Instagram.
Fuerteventura is a good destination because of its breathtaking beaches, pleasant climate, and diverse opportunities for water sports activities.
The average temperature in September is still an impressive 77 F (25 C).
7. Gran Canaria, Spain
Avg. 90,500 searches per month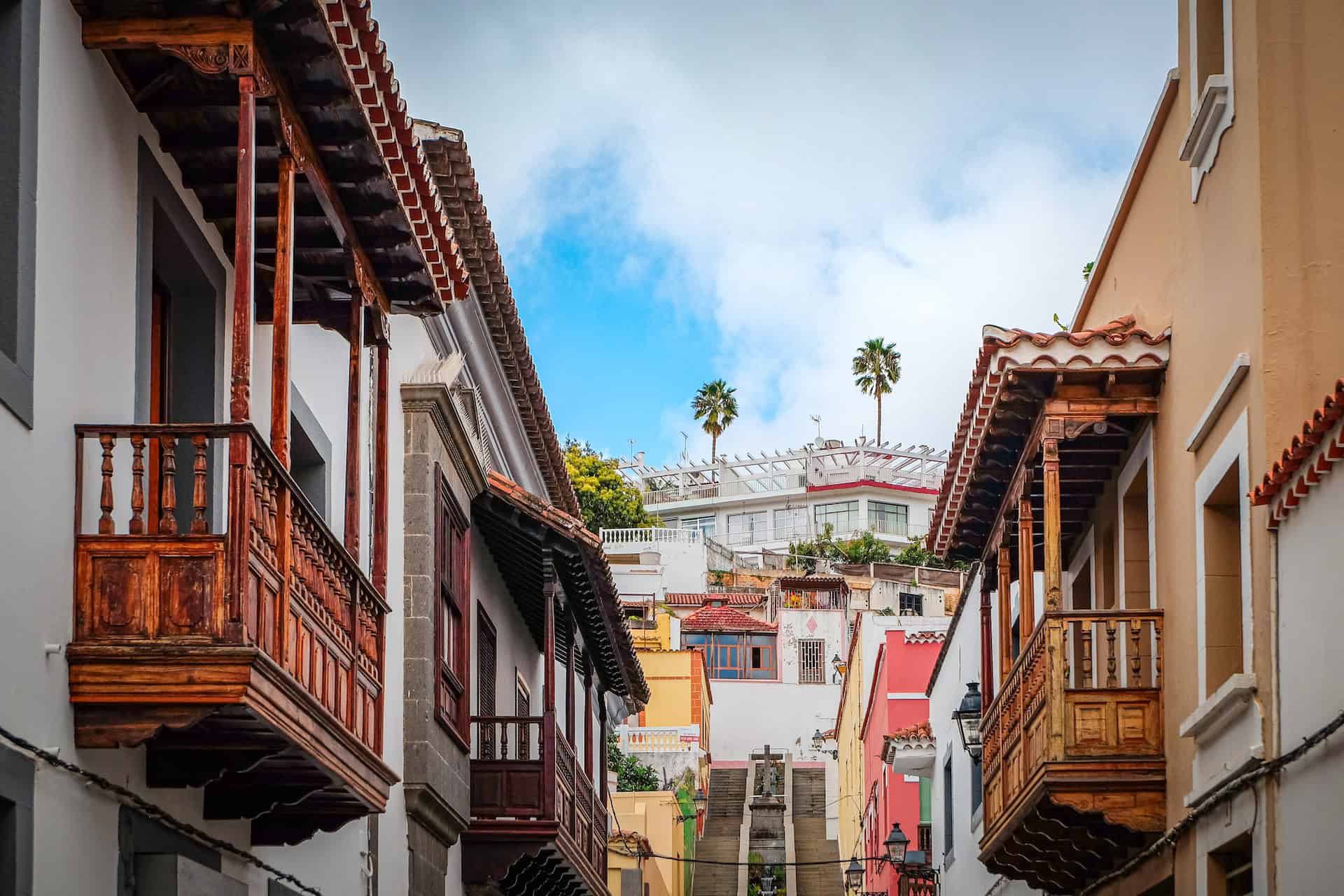 Another Spanish island made it into the ranking: with 90,500 searches per month on Google and over five million mentions on Instagram, Gran Canaria lands in seventh place.
With an area of 969 square miles (1,560 square kilometers), Gran Canaria is the third largest of the Canary Islands after Tenerife and Fuerteventura and is virtually circular.
Travelers encounter stark contrasts here: Within a day, they can enjoy beautiful beaches with extensive dunes and then hike high peaks.
8. Ibiza, Spain
Avg. 90,500 searches per month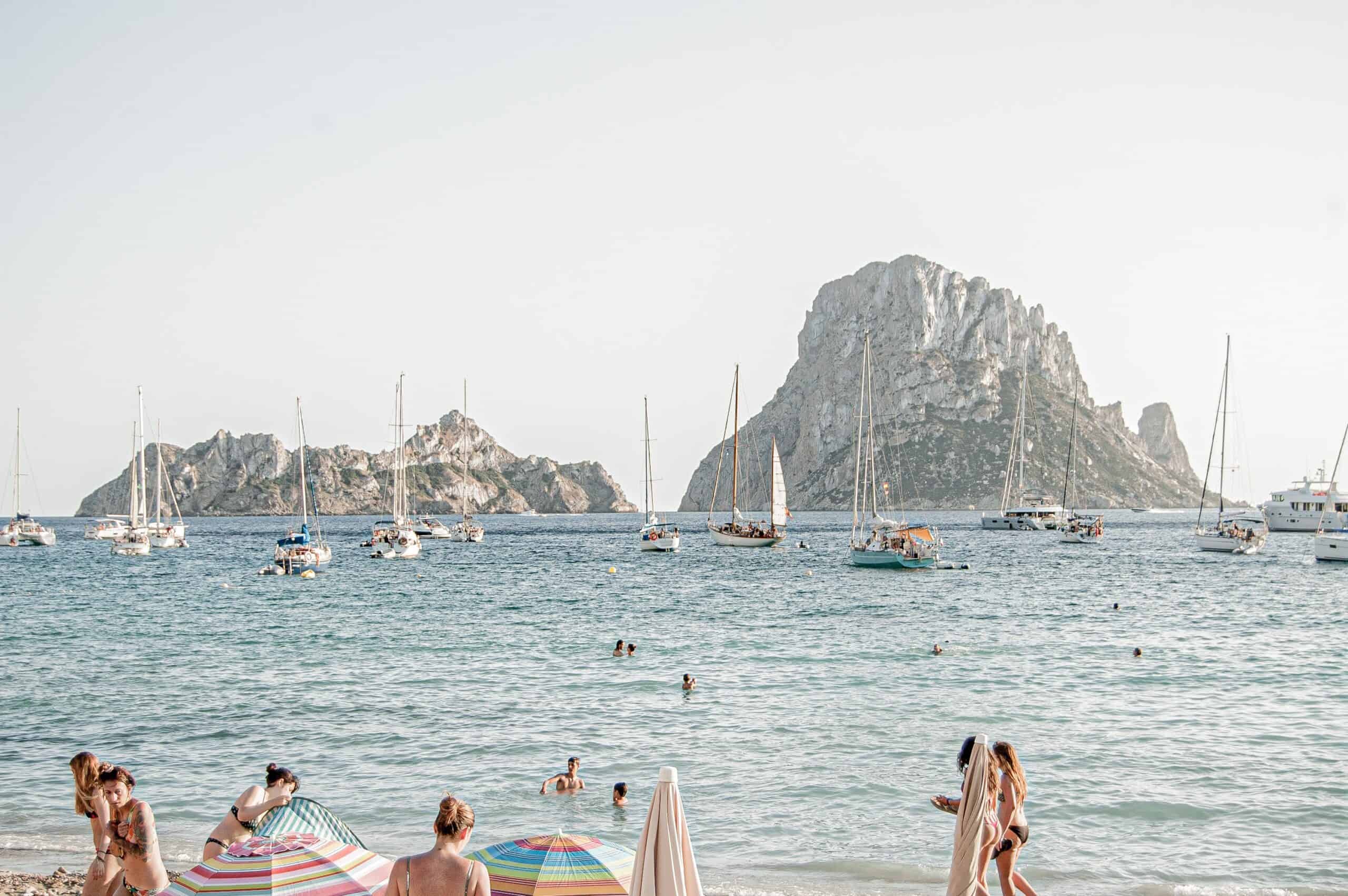 British tourists are drawn to Ibiza for various reasons. The island offers a mix of vibrant nightlife, stunning beaches, and beautiful landscapes.
Ibiza's reputation as a party destination, with its world-famous clubs and DJ performances, has made it a magnet for young Brits seeking an exciting nightlife experience.
Additionally, Ibiza's historic Old Town and picturesque beaches provide opportunities for relaxation and exploration.
Despite recent shifts in tourism trends and preferences, Ibiza remains a sought-after destination for British travelers seeking a perfect mix of entertainment and relaxation.
9. Corfu, Greece
Avg. 90,500 searches per month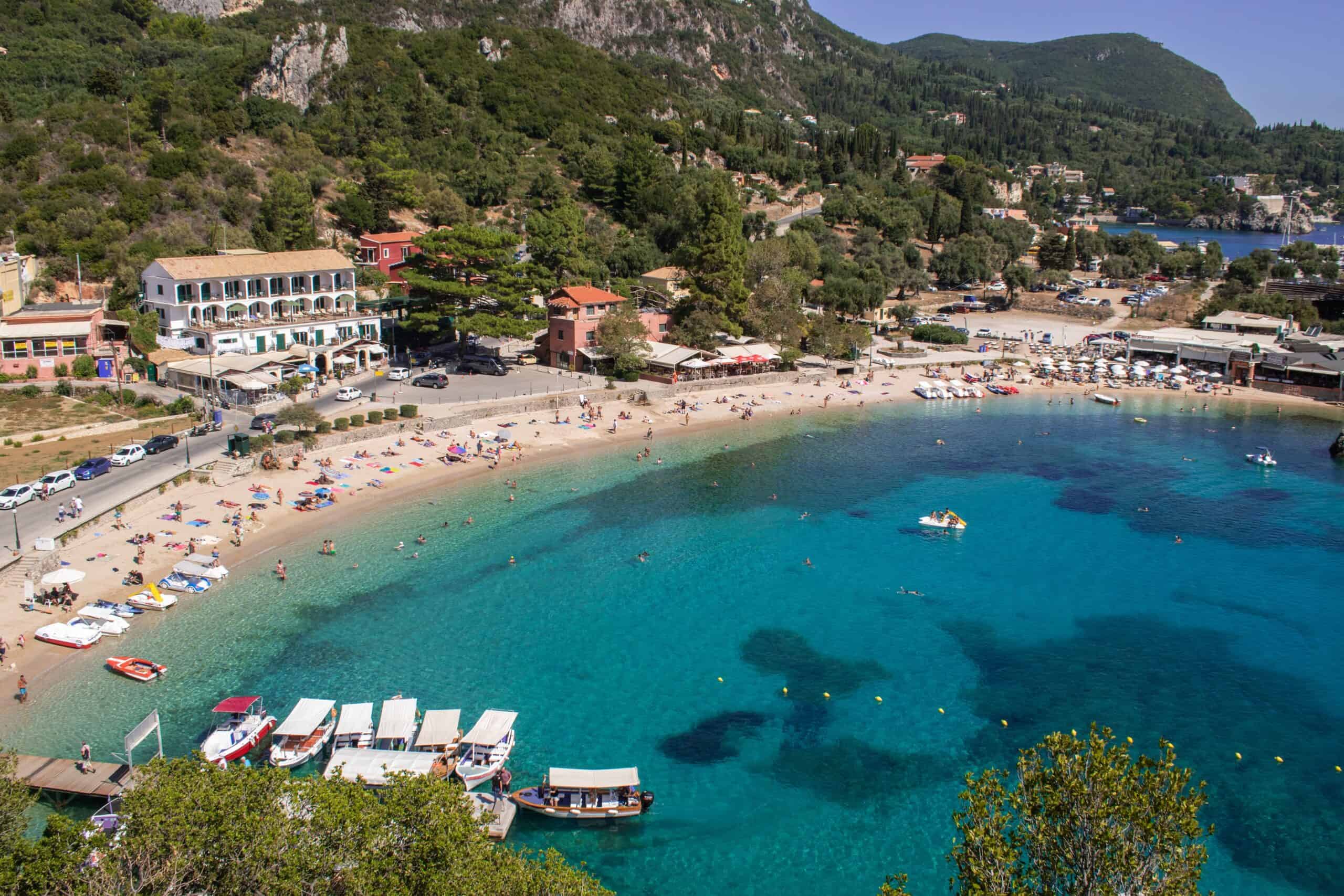 Corfu offers stunning landscapes, greenery, and beaches, making it ideal for relaxation and exploration.
The Old Town of Corfu, a UNESCO World Heritage site, features Venetian architecture, fortresses, and a rich history.
From scuba diving to epic viewpoints, there's a variety of things to do on the island, catering to different interests.
Cruises and connections to nearby islands provide opportunities for exploration. Corfu's culinary scene offers a blend of Greek and Mediterranean flavors.
10. Rhodes, Greece
Avg. 75,600 searches per month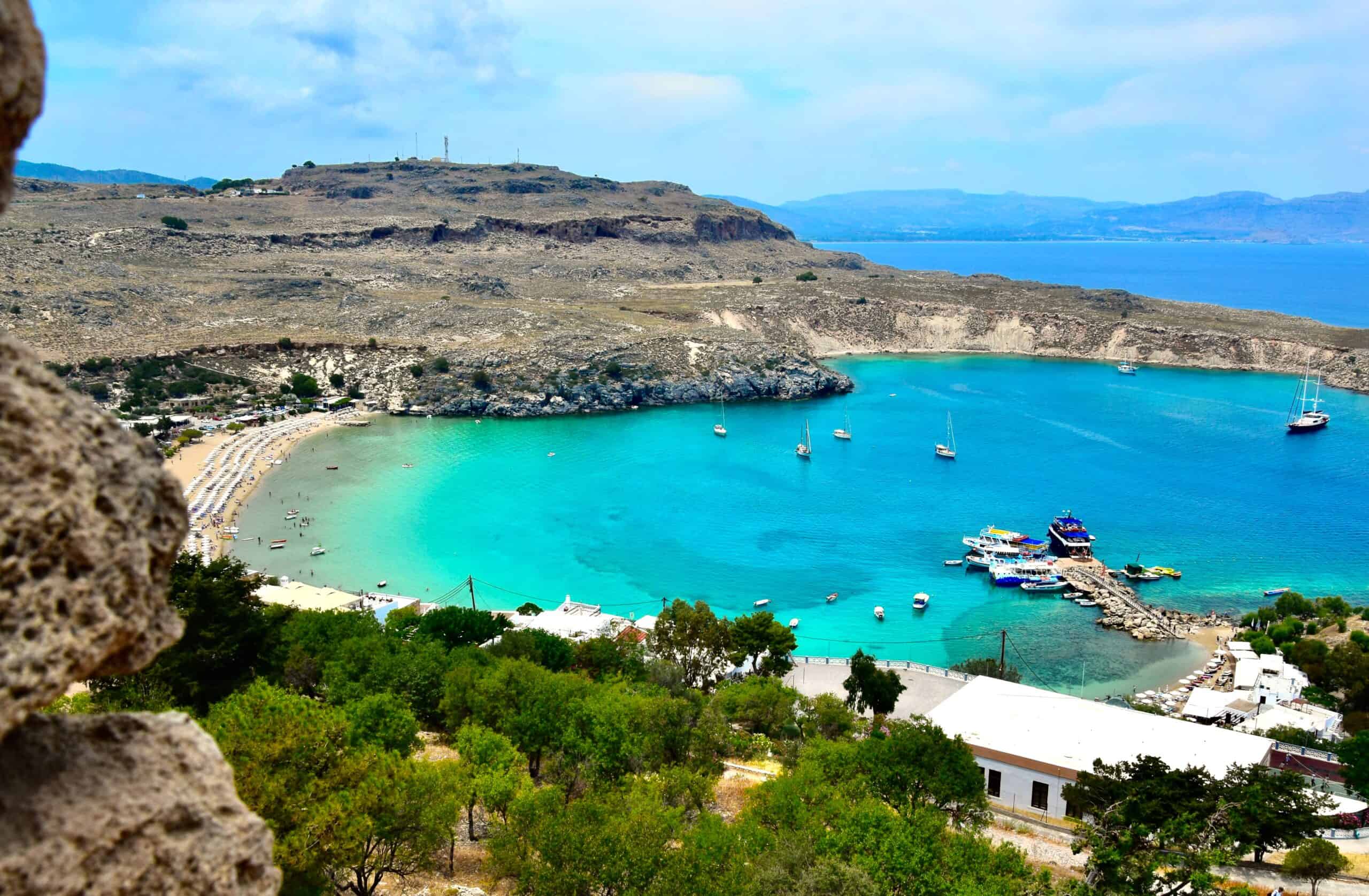 Last but not least, Rhodes is the 10th most popular European island, with an average of 75,600 monthly searches.
Crystal-clear water surrounds the island in the Aegean Sea. Even though Rhodes, with temperatures of more than 86 F (30 C) in summer, is mainly suitable for a beach holiday, relaxing days by the sea can be combined well with excursions.
For example, the old town of Rhodes, a UNESCO World Heritage Site, is worth visiting.
View the complete top 20 rankings here: https://www.holidu.co.uk/magazine/most-popular-islands
Methodology
The ranking was created by Holidu, the holiday rental portal. To create the ranking, the average monthly Google search queries by users in the UK were gathered for the 1,946 islands in Europe. The list of islands was taken from the online encyclopedia Wikipedia. In the case of islands having the same number of searches, the number of posts under the respective hashtag (e.g., #tenerife) on Instagram was used to prioritize. The data was collected in August 2023.
_____
This story is provided in collaboration with Holidu.
Planning a trip? Go Backpacking recommends: