When compared to some of the more naturally spectacular and scenic locations in Australia, Sydney has a tough fight for keeping the attention of the time-strapped traveler.
To many, it's just another big city.
Even though I might be a bit biased – I do call Sydney home – I can attest to the random and interesting nature of Sydney.
You just have to know where to look.
And when you find those quirky and fun bits, you'll be swept away and wondering why you'd ever want to leave. H
ere are some of the more fun ways to explore Sydney.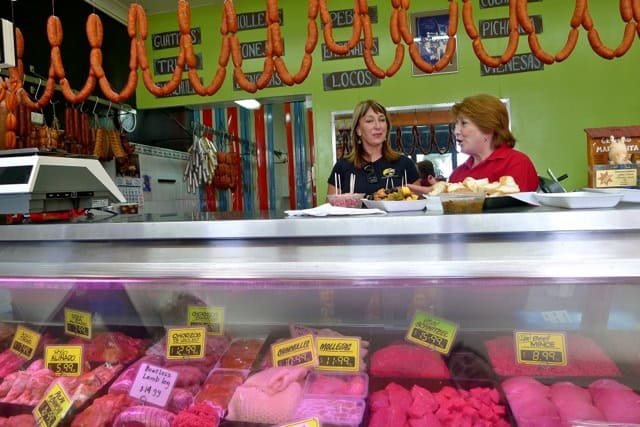 1. Take a Gourmet Safari
Locals in Sydney know the SBS TV show, Food Safari, hosted by Maeve O'Meara.
Maeve started showing family and friends around to some of her favorite authentic restaurants across many Sydney suburbs.
This evolved into a food tour company called Gourmet Safari, and boy are they fun!
My boyfriend and I were given a voucher for a Gourmet Safari for Christmas and booked in for a long Saturday of foods from around the world.
The best part? We were introduced to a number of small shops from lesser-visited suburbs doing some spectacular cuisine inspired by their home country cultures.
These were places I would never have known without the tour!
It's also just a great way to see Sydney and learn more about the different cultures that populate the suburbs.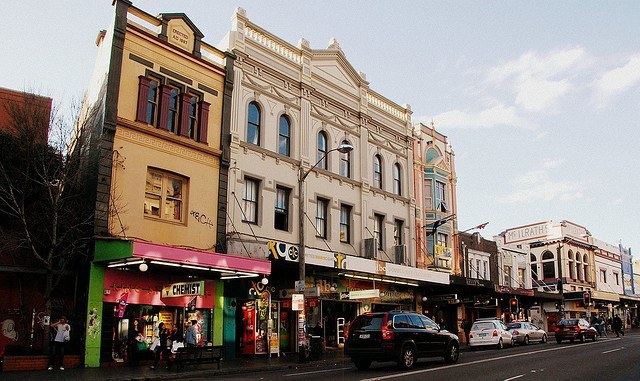 2. Arribaa Local Tours
Arribaa is a new online venture that was introduced to me through Sydney Travel Massive.
The premise for the site is to allow locals to provide special tours – whatever they might specialize in.
So, if a local girl in Newtown knows a lot about the best coffee shops and cafes, and also likes to knit, you could pay a fee to go on her "tour", creating a scarf along the way.
One thing Arribaa is good for – getting a true local's perspective on their neighborhoods.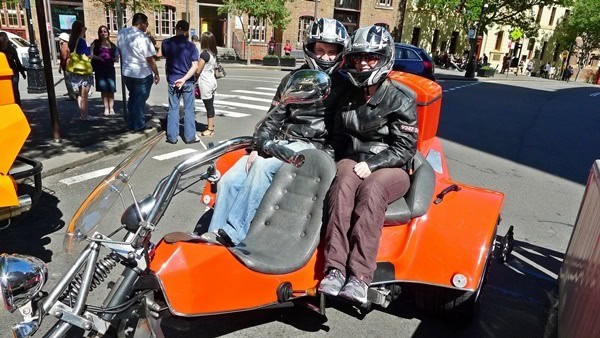 3. Harley Trike Tours
If you have a need for speed, a love of leather, and an affinity for feeling the breeze in your hair (or in your helmet?), then I would suggest signing up for a Harley Trike tour.
I know, it sounds silly, and it is, but I had fun on mine.
You rock up to the tour booth, the guide – covered in leather – will help you get into your bad-to-the-bone jacket and top you off with a protective helmet.
Two people can fit on the back of the trike, so bring a friend and prepare for the watching eyes of everyone around you. They're completely jealous.
There are different tour lengths, so an hour-long tour might take you around Sydney's Rocks district and across the bridge to North Sydney parklands.
A several hour ride might buy you a trip to the Sea Cliff Bridge just south of the Royal National Park, and a lunch.
4. Take the Ferry
Being a harbor city, Sydney's ferries are a viable form of public transportation to get you from place to place amongst its sprawling suburbs.
Instead of forking out for a true Sydney Harbour cruise, why not just enjoy the ferry?
You can take a 30-minute ferry ride to Manly in the Northern Beaches – great on a sunny summer day, or you can take a short ferry across the harbor to Mosman and the home of the Taronga Zoo (also home to some of the best city views).
And, please, whenever you are on the beach or exposed to the sun, be mindful of the harsh Australian sun.
Always put plenty of sunscreen. Sunsuit is a good alternative to sunscreen for children.
Cockatoo Island, right in the middle of Sydney Harbour and host to the Island Bar, is just asking for a ferry ride.
There, you can kick back a Fat Yak or two with perfect city views.
5. Explore Sydney at Night
Sydney loves its nightlife, and you can easily head out for a night on the town at Oxford Street or if you're brave, Kings Cross.
What once looks mild in daylight comes alive at dusk.
Other ways to get into exploring Sydney outside of hitting up a pub crawl at night include:
Climbing the Sydney Harbour Bridge at dusk
Going on a Rocks Ghost Tour
Taking a Twilight Discovery tour with Understand Down Under
Taking a Manly 2.5 Hour Q-Station Ghost Tour
As you can see, Sydney may not have the mountains or the rainforest, but it sure does know how to show itself off, and you can find great hotels in Sydney that are right in the center of all the activities you would like to take part in.
______
This post was brought to you in partnership with Myshopping.com.au.
Brooke lives a thrifty lifestyle so that she can travel the world at every possible opportunity. Find more of her writing on her website: Her Packing List. Or follow her on Twitter.
Planning a trip? Go Backpacking recommends: