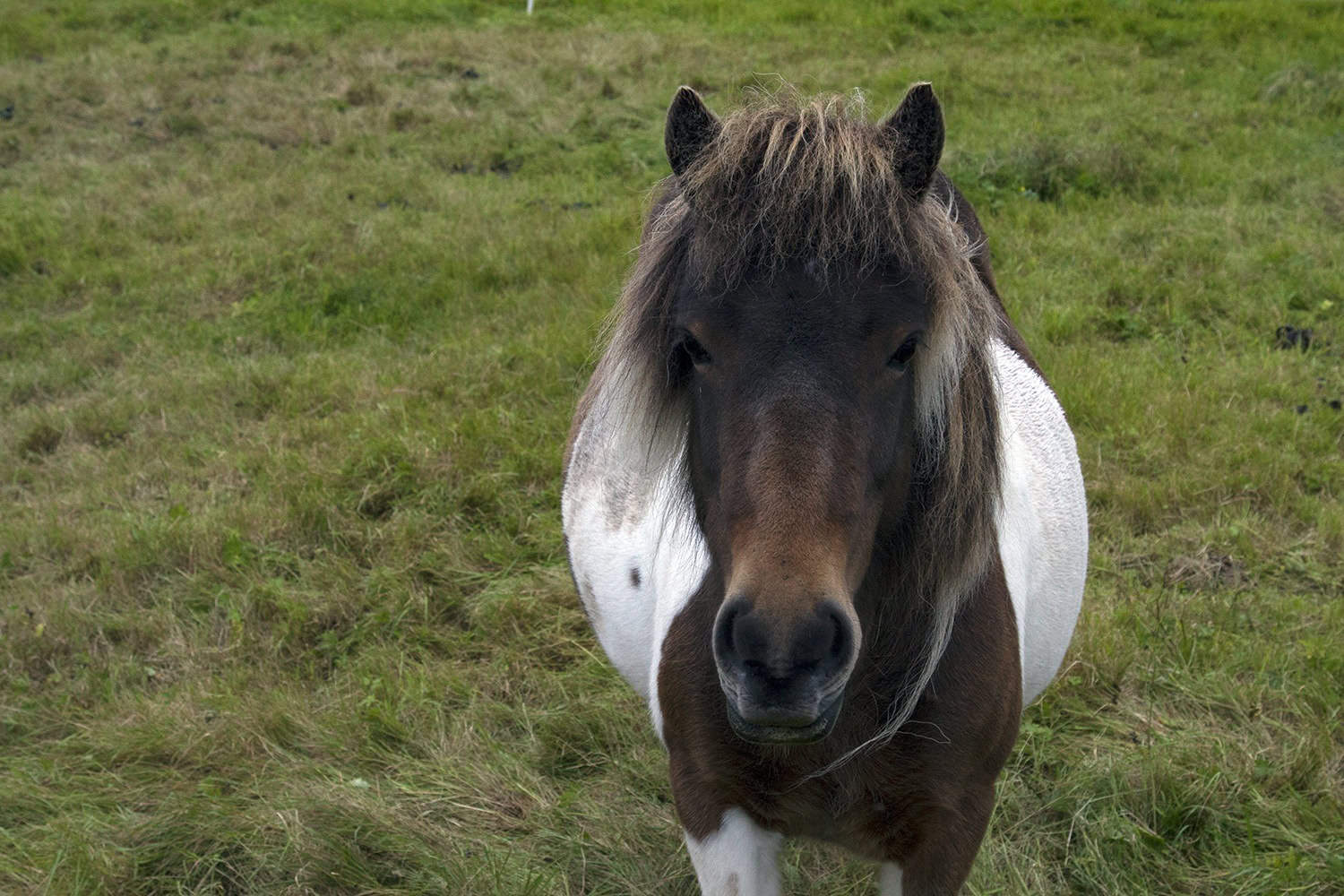 The most common reaction I received when telling people I was headed to the Faroe Islands was a blank look, followed by this question.
"Where are they, exactly?"
Nestled between Scotland and Iceland, the Faroes are a tiny self-governing archipelago consisting of 18 volcanic and rocky islands.
The area sees around 60,000 visitors a year – nothing compared to neighboring Iceland, which received over 1.2 million visitors in 2015 alone.
However, there are many things to do and see within this collection of islands – particularly if you're a fan of hiking, bird-watching, or enjoying beautiful scenery.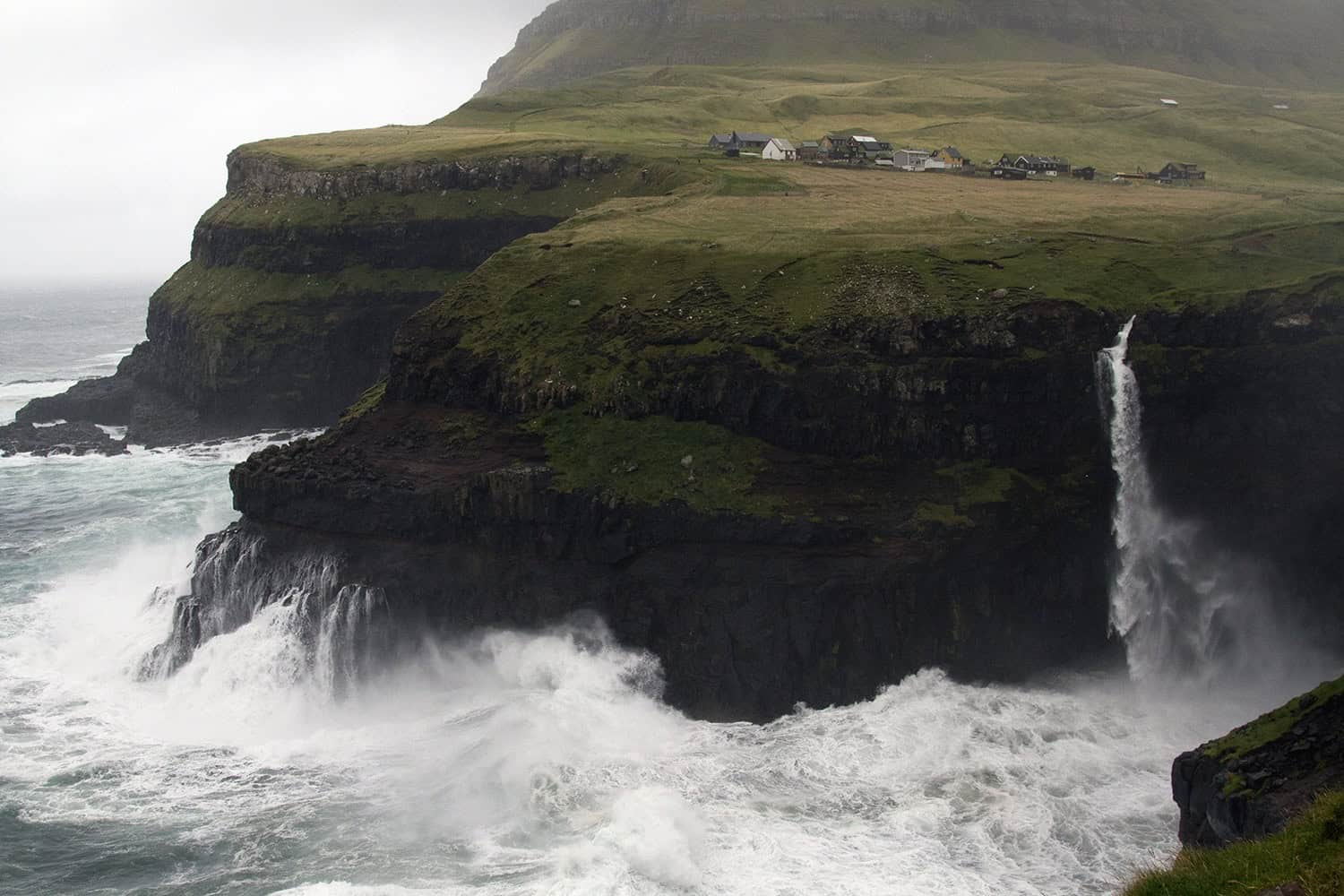 Visit Gàsadalur and get a photo of the famous waterfall
Gàsadular is a tiny town (according to locals at last count, it had 12 people) on the third biggest island of Vágar.
Despite its size, Gàsadular is one of the most famous sights of the Faroes due to the presence of a waterfall that falls directly into the sea.
Budding photographers travel from all over the world to take a picture of this tiny village – indeed, it is often what attracts visitors to the island in the first place.
The island is around an hour's drive from the capital of Tórshavn and is easily accessed via a tunnel through the rock mountain.
This wasn't always the case, with the tunnel only having built only 10 years ago.
As little as a decade ago, Gàsadular was only accessible via boat or a long walk from the next town over.
Although connections in Gàsadular are now good, there are many little towns all over the islands that remain inaccessible by car to this day.
The Faroes are remote in every sense of the word, although you don't realize just how much so until you step foot on the islands.
Dine at KOKS Restaurant
Who would have thought that the Faroes could be considered a foodie destination?
I certainly wouldn't have expected it – yet every morsel of food that passed over my lips can be best described as delicious.
None more so than the 17 courses (yes, you read that right) that I sat through at KOKS restaurant.
KOKS is located in the small town of Kirkjubøur, a 15-minute drive from Tórshavn. It's set on a hill, overlooking the ocean.
If you time your visit in the summer months, you'll get to watch the sun slowly set over the ocean, which is not a terrible thing to view at all.
The restaurant's fare is described as "typically Faroese" food. What does this consist of?
Well, the Faroes are known for their seafood and lamb, so that should give you some sign of what's on offer.
A personal highlight for me was trying sea urchin for the first time.
My Airbnb hosts had already assured me that the langoustine and sea urchin were highlights, promising that the sea urchin, in particular, would probably be the most delicious thing I'd ever try in my lifetime.
They weren't wrong.
KOKS isn't the only place worth dining at in Faroes. I recommend ordering the shoulder of lamb at the very cute and cozy Áarstova, having a cake and coffee by the harbor at Kaffihúsið, or sampling a giant hot chocolate (made of real chocolate!) with marshmallows at Kafe Kaspar.
As a side note, it's probably best to buy cereal or toast from the supermarket to have for breakfast. This was learned the hard way from trying to find somewhere to brunch on a Sunday morning.
Go on a boat cruise and hunt for Puffins
I went on one of the wildest boat rides of my life, leaving the town of Vestmanna and circling the many cliffs only a short distance away by boat.
We'd had the boat trip planned for the previous day, but it had been canceled due to wild weather.
It was so windy that the water of the many waterfalls across the islands had been visibly blowing upwards, defying gravity itself.
Not that the ocean was much calmer that day. We'd sat on the top deck, occasionally having to grip on for dear life, while viewing the various cliffs where sheep nonchalantly munched on grass and birds would be nesting in the warmer months.
It was a lot of fun, although I was slightly relieved to step off the boat and back onto land.
I've heard that the island of Mykines is best for seeing puffins in the wild. It can be accessed by either ferry or helicopter.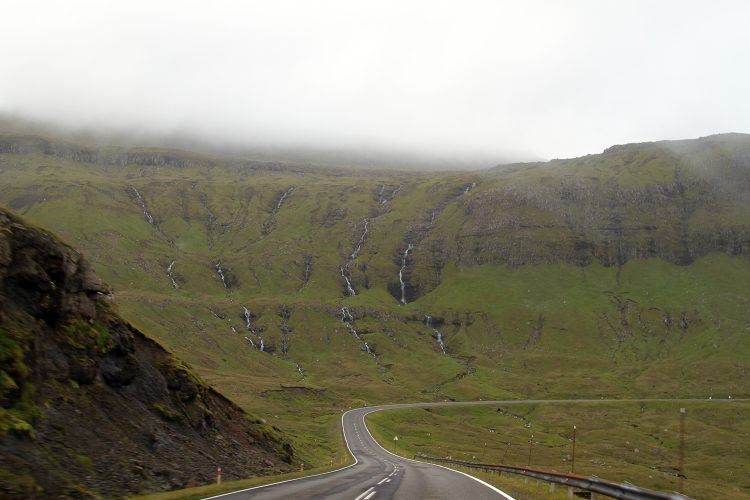 Drive around, armed with a camera!
Perhaps the most fun can be had by throwing your itinerary out the window and simply driving to wherever the roads take you.
I employed this method of adventuring many times during the handful of days I had in the Faroes. If I saw something I wanted to take a photo of, I stopped and took it.
If a road looked interesting, I drove down it.
This is what led me to the tip of the island of Eysturoy, to a little town called Eiði. I chanced upon two rock stacks, known as Risin og Kellingin (the Giant and the Witch).
This is especially exciting after internet research later showed that the stacks are predicted to fall into the ocean at
There's so much to see within these moody, mysterious islands. And best of all, their airline flies direct from Copenhagen and Edinburgh, two wonderful cities to visit in their own right!
Direct flights to the Faroe Islands are available via the country's own airline, Atlantic Airways. There are scheduled flights from Edinburgh in Scotland twice a week or around five times a week from Copenhagen. You can also reach the islands via the ferries that depart from both Iceland or Denmark, but flying is the cheaper and obviously quicker option.
Public transport is limited – you're best off renting a car and making your own way around the islands.
The Faroes are expensive, but there are ways to save funds. Travel during off-peak season (September-April).
You can save money by purchasing your food at local supermarkets rather than eating out.
LC is an ex-expat who is currently re-exploring her home country of Australia. Follow her adventures at home and abroad via her blog Birdgehls, where she writes about travel, expat life, gushes on about various animals and bemoans her often futile attempts to go completely green. Or, you can look her up on Facebook.
Planning a trip? Go Backpacking recommends: