Once again, I'm grateful to be hitting "pause" at the end of the year to look back and take stock of all the places I visited for work and fun.
In 2018, I traveled frequently, didn't write much, and in all honesty, didn't bring in much income from this site.
In 2019, I tried to take fewer trips, travel shorter distances, and allow myself more time to write and do the behind-the-scenes admin work to earn a living as a travel blogger.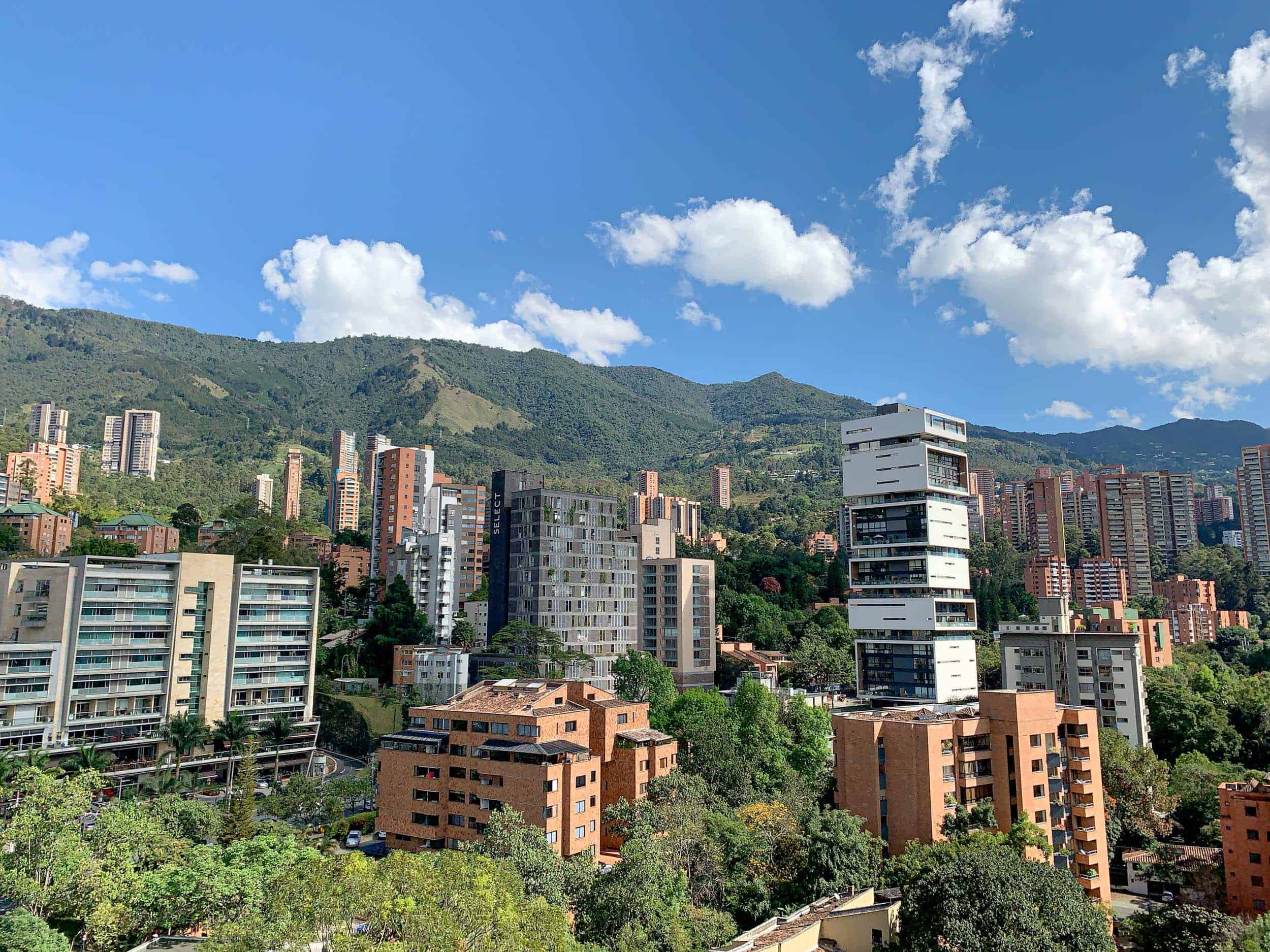 Besides kicking the year off in Colombia and a fall trip to Scandinavia, I visited (and re-visited) cities in North America.
Since the mid-2000s, when I planned my trip around the world, the idea was always to leave the U.S. for last as it'd take the least effort to explore.
This approach has worked well. There's something to be said for traveling far and wide while you're young and in your physical prime.
Since entering my forties and moving back to the U.S., the motivation to go everywhere and see everything (as quickly as possible) has lessened.
Been there, done that. More than most people ever will. I could've kept going, but I feel like I have lessons to learn and personal growth to experience by living in Austin.
My challenge has been to stay still long enough to discover them.
Part of me continues to long for endless adventures on the road, while another part knows what that entails and isn't ready to rush back out there to the same degree I did in my thirties.
Here's where I went in 2019 and my thoughts about each place.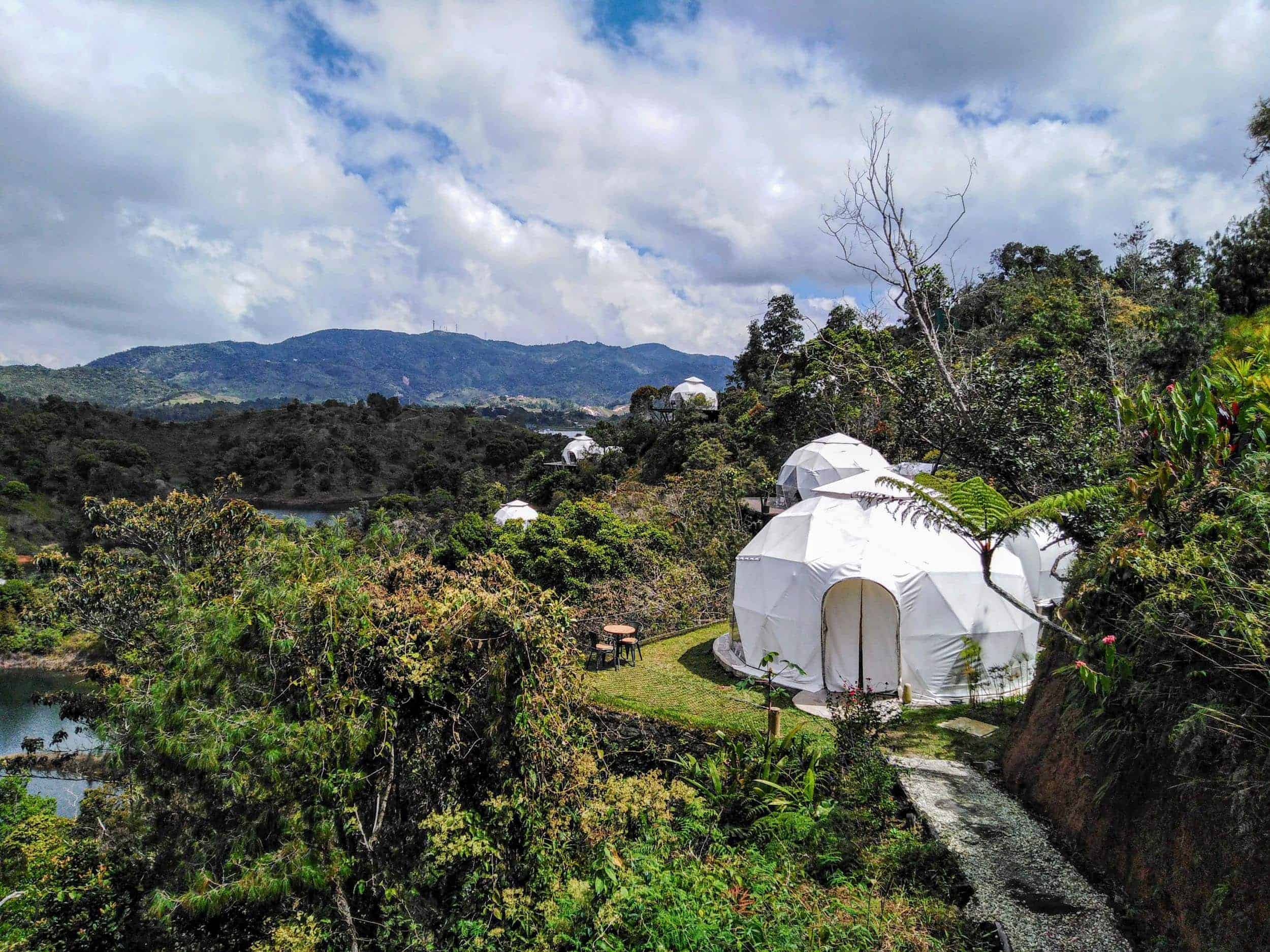 Travel Experiences in 2019
Colombia
On December 26, 2018, I flew to Medellin, Colombia, to kick off the new year in a familiar place.
A few days later, I was in a taxi on my way to visit the Christmas lights in Parque Envigado when two men on motorbikes surrounded the car.
I noticed the guy on the right first, but then I heard a tap on the window and looked to my left to see a gun pointed straight at me. Shit, I was being robbed again.
I handed my new iPhone through the driver's side window (which was down).
The man on the right asked for my wallet in Spanish, but by the time I got it out of my pocket, they were speeding off.
It was a shitty fucking way to end 2018. Instead of going out, I stayed in my Airbnb and watched the new Nicky Jam show on Netflix.
As much as I wanted to leave town, I'd already spent a significant amount on renting a comfortable apartment for a month, and it was more money than I was willing to throw away.
On the other hand, I had a lot of anxiety, which affected my experience there. Still, I managed to finish my stay through January 2019 without further trouble.
I checked out many new restaurants that had opened since I last lived in Medellin, went on some fun dates, hung out with friends, and went glamping for the first time in Guatape (pictured above).
After Medellin, I flew to Santa Marta on the Caribbean coast for a few days at the Cayena Beach Villa before returning to Austin via Bogota.
Read more about Colombia.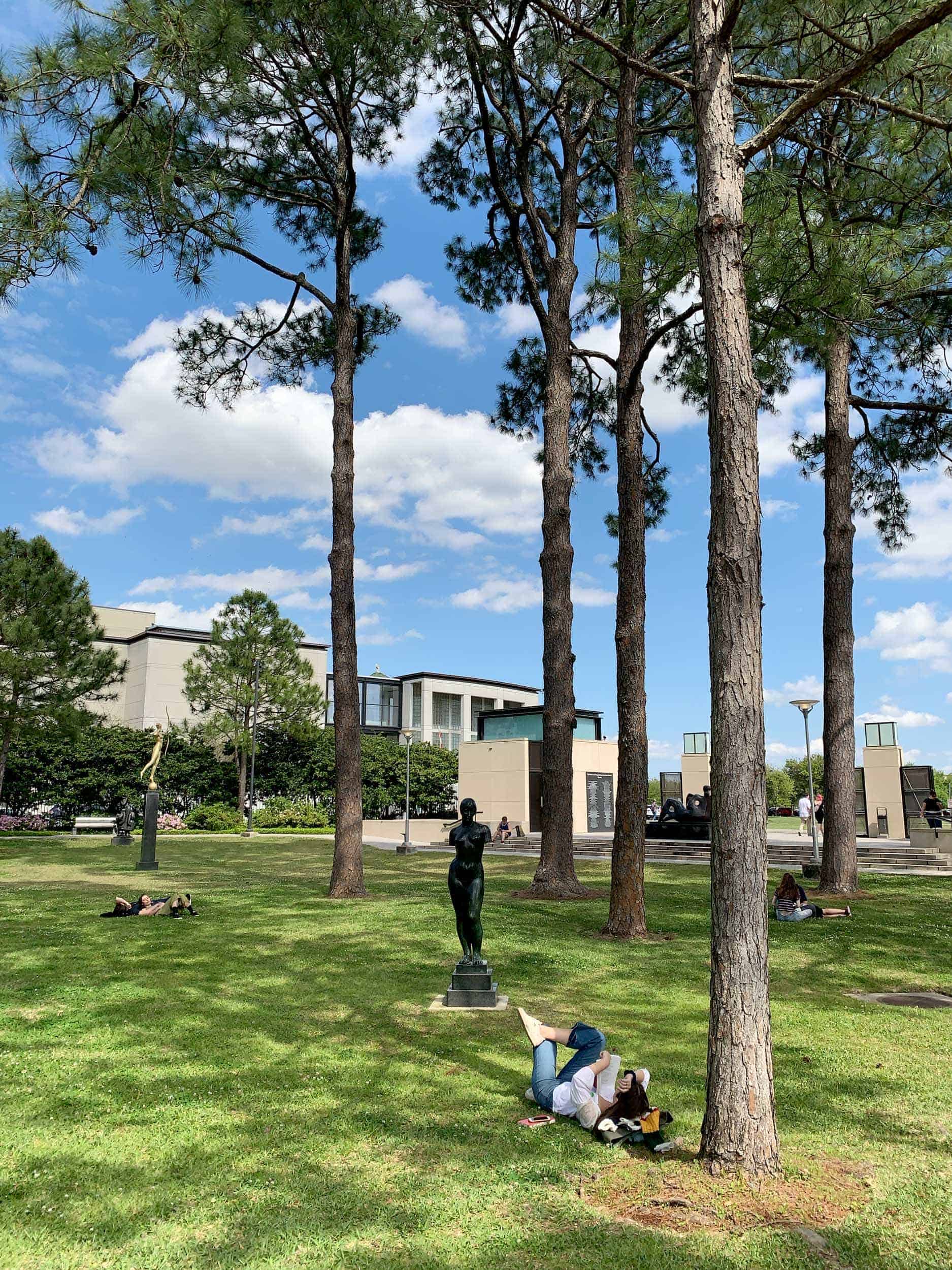 New Orleans, Louisiana
2019 was the year I discovered there's more to New Orleans than the French Quarter.
In mid-March, I returned to the Big Easy with Hostelling International USA to preview their new hostel on Canal Street (which opened on July 1) and explore the city.
One of the prettiest and most relaxing places I discovered this year is the Sydney and Walda Besthoff Sculpture Garden in City Park.
I recommend taking a detour from the French Quarter and Garden District to check it out.
I was so enamored with New Orleans that I returned in partnership with the city in November for the third time.
I spent a day touring plantations, overate on a food tour in the French Quarter, and saw live jazz every night.
Read more about New Orleans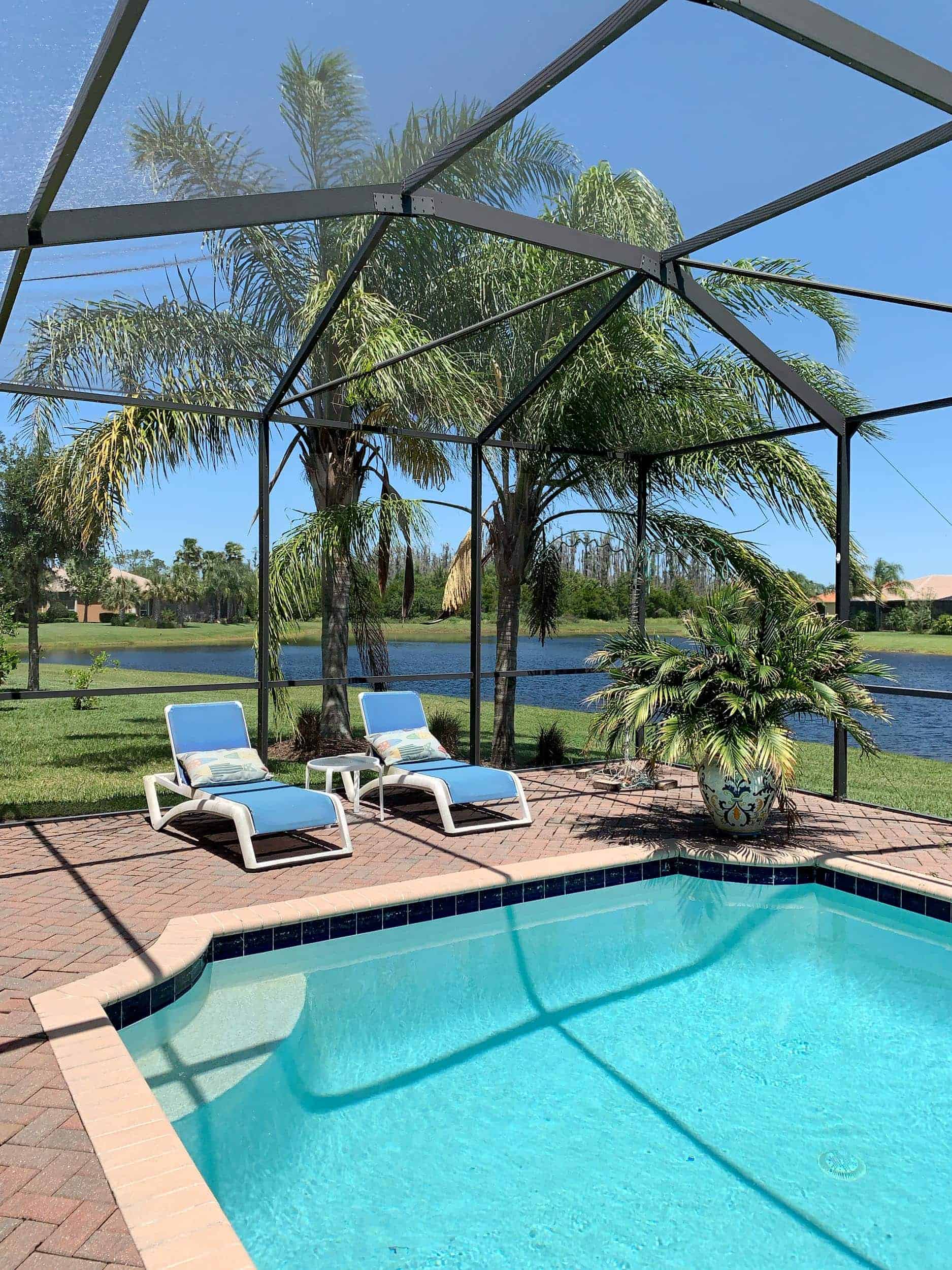 Tampa, Florida
In mid-April, I made an impromptu trip to Tampa, Florida, to visit my parents for a few days. They live in a retirement community, which, as you can imagine, is tranquil.
I also visited in December to surprise my dad for his 80th birthday and celebrate Christmas.
The Austin and Tampa airports are similar in that they're both medium-sized, modern, being expanded, and easy to get in and out of.
Add TSA Pre-check and Southwest's direct flights between the two, and it's about as effortless as a trip can get. I've never written about Tampa, which is a nice change. I go to visit family and relax.
Read more about Florida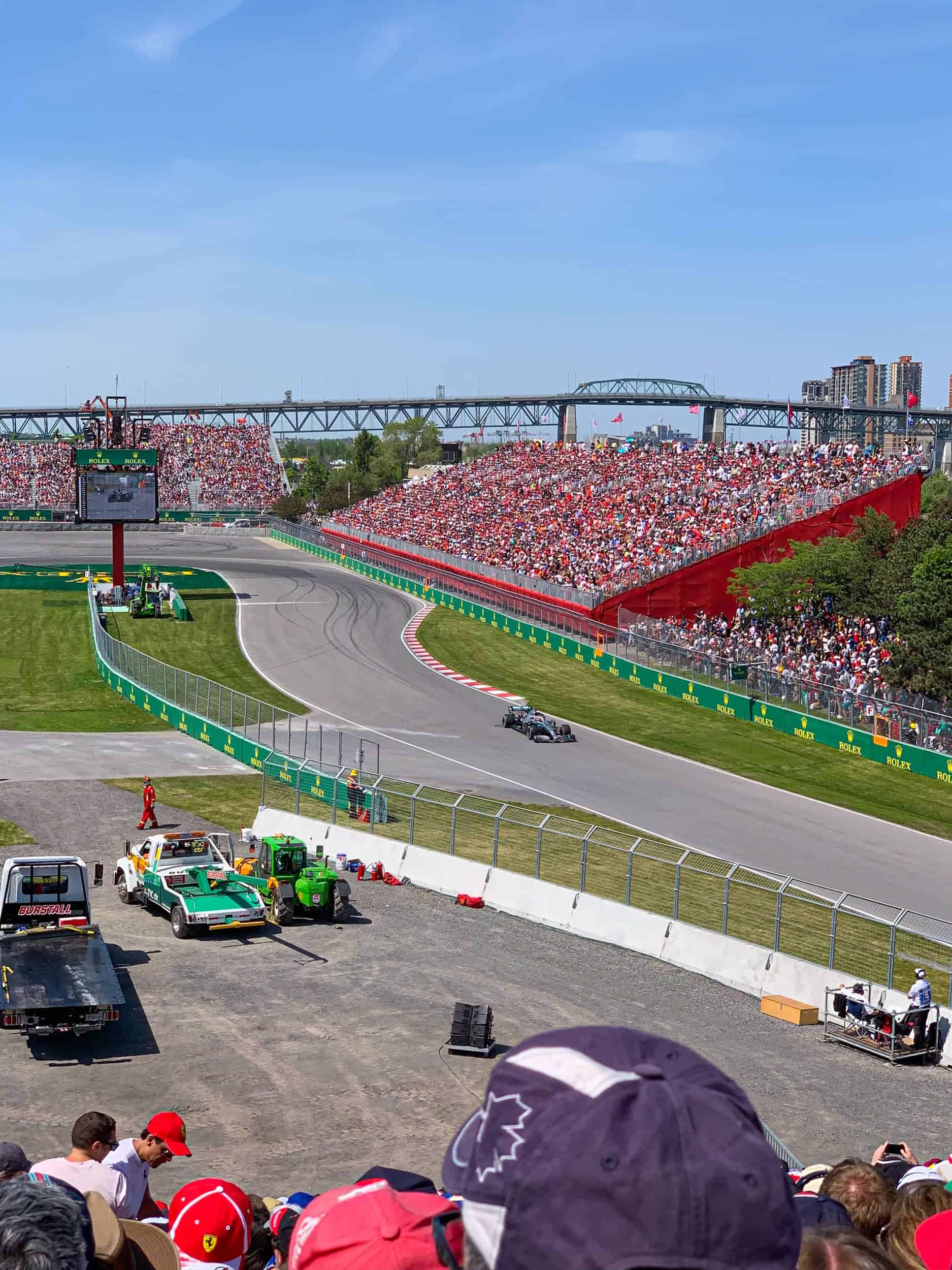 Montreal, Canada
In June, I visited Montreal for the second time in three years to catch the Canadian Grand Prix, visit my friend Jodi (Legal Nomads), and check out restaurants for my food blog (most notably, Joe Beef and Au Pied de Cochon).
I never wrote about my first trip in the spring of 2016, but it was an enjoyable experience, and I'd wanted to go back ever since. This was also when I stopped dithering and embraced being a Ferrari fan in F1 racing.
Read more about Canada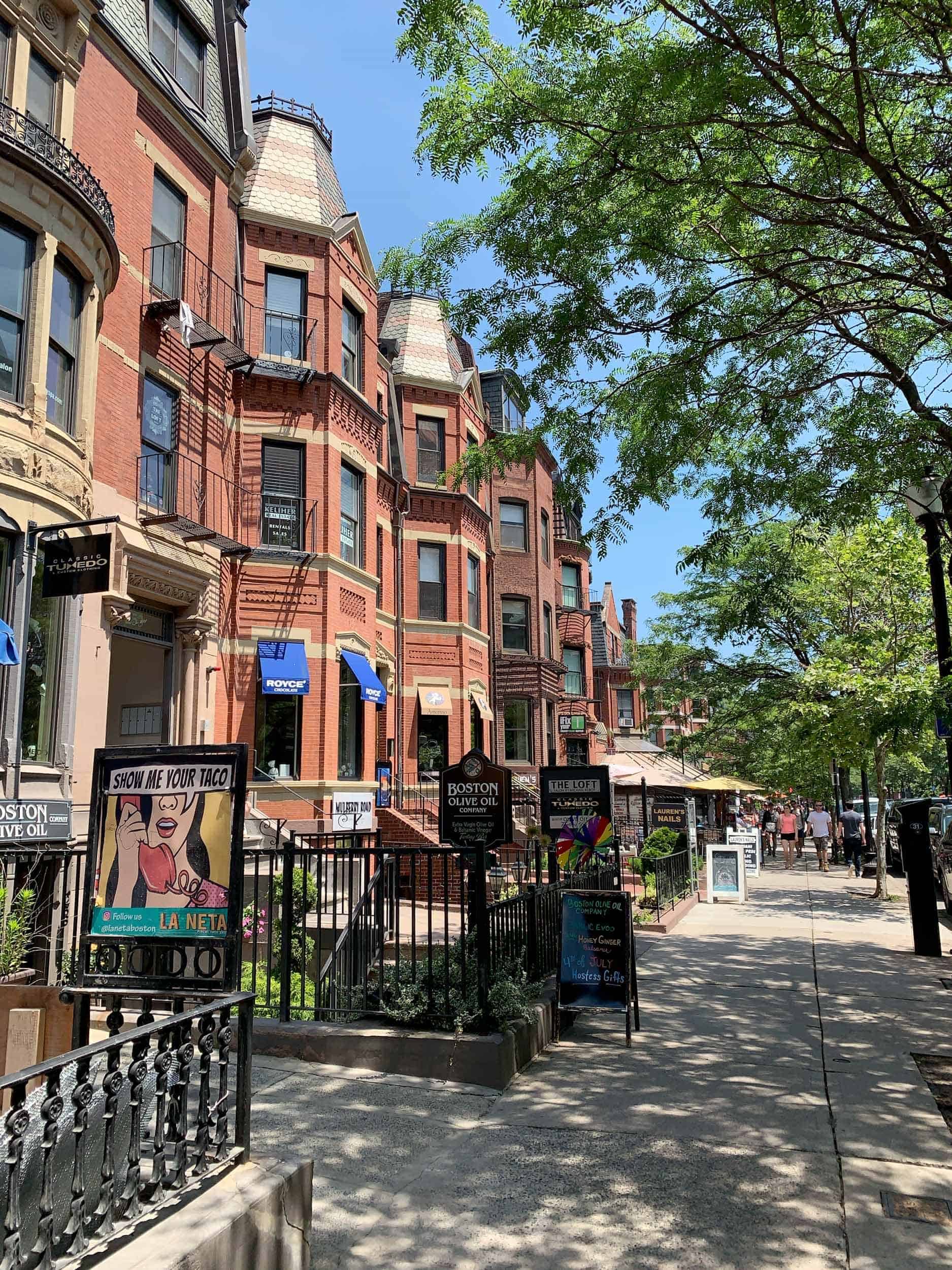 Boston, Massachusettes
A few weeks after Montreal, I flew to Boston for the 2019 TravelCon blogging conference.
I grew up in suburban New York City and New Jersey but never made it up to Boston, aside from flying out of the city for my first backpacking trip to Europe.
Arriving a few days early, I did a lot of walking, including passing through Boston Commons and into the Cheers bar for a beer.
I walked the historic Freedom Trail, stopping for a Boston Cream Pie in the restaurant where it was created.
And I walked around the campuses of Harvard Univesity, Harvard Business School, and MIT in Cambridge.
Additional highlights included the Boston Museum of Fine Arts, Sam Adams Brewery, and filming locations from Good Will Hunting.
As a tourist, I liked Boston more than I expected. That said, I saw much of what I wanted to see and didn't feel the need to go back.
Read more about Boston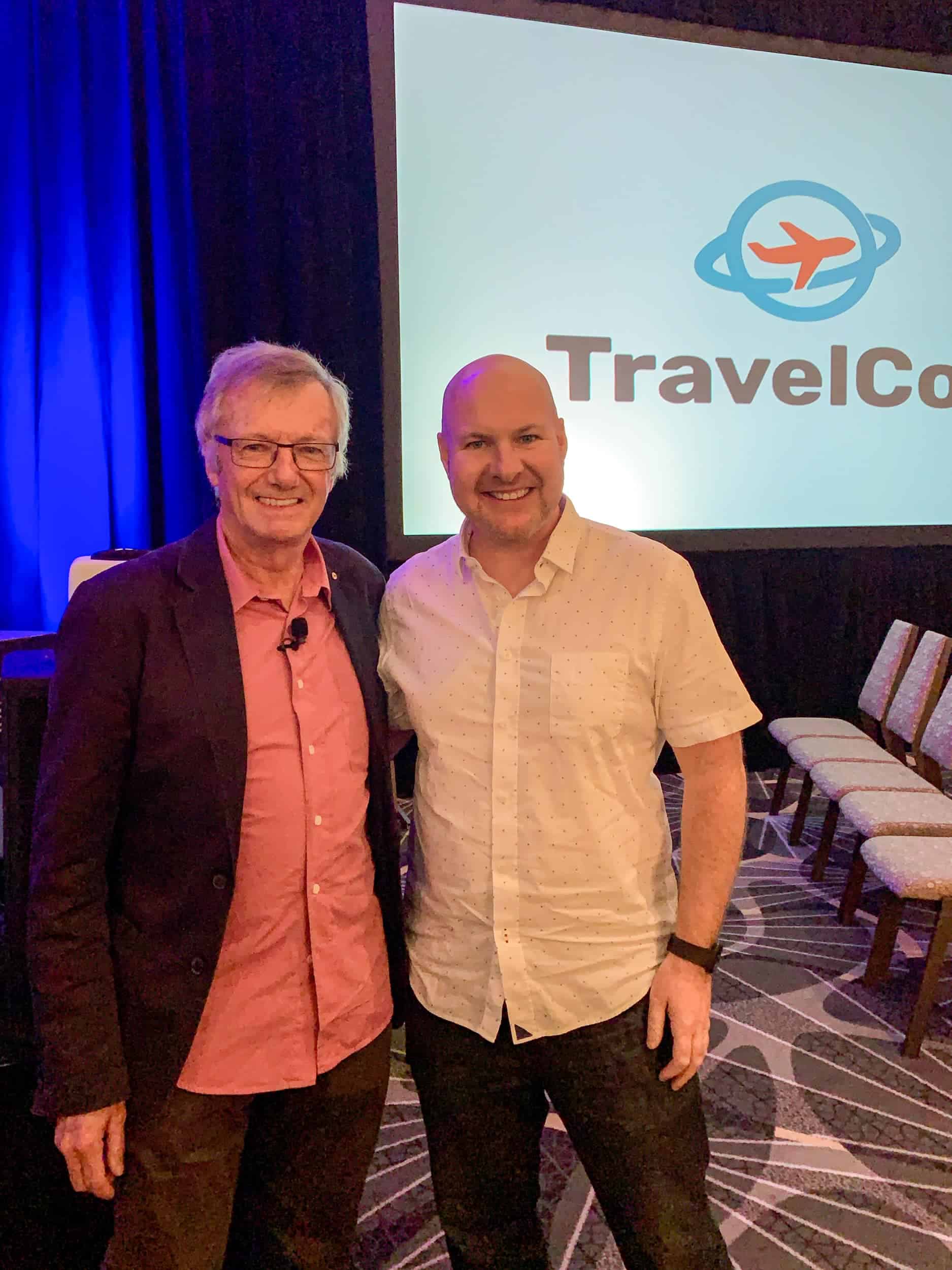 Conference: TravelCon
I've always seen travel blogging conferences as social experiences first and foremost, dating back to my first TBEX in 2010.
At TravelCon, which is now in its second year, I caught up with many friends and saw some stellar speakers, too.
Tony Wheeler, the founder of Lonely Planet guidebooks, was interviewed on stage. Cheryl Strayed, the author of Wild, also gave an enjoyable keynote.
I haven't read the book, but I enjoyed the movie version with Reese Witherspoon and have a lot of respect for anyone who completes the Pacific Crest Trail.
My friend Mark Manson also spoke. This year he released Everything is Fucked: A Book About Hope, a follow-up to the massively successful Subtle Art of Not Giving a Fuck.
I recommend both books and wouldn't be cursing in this story if not for Mark's influence.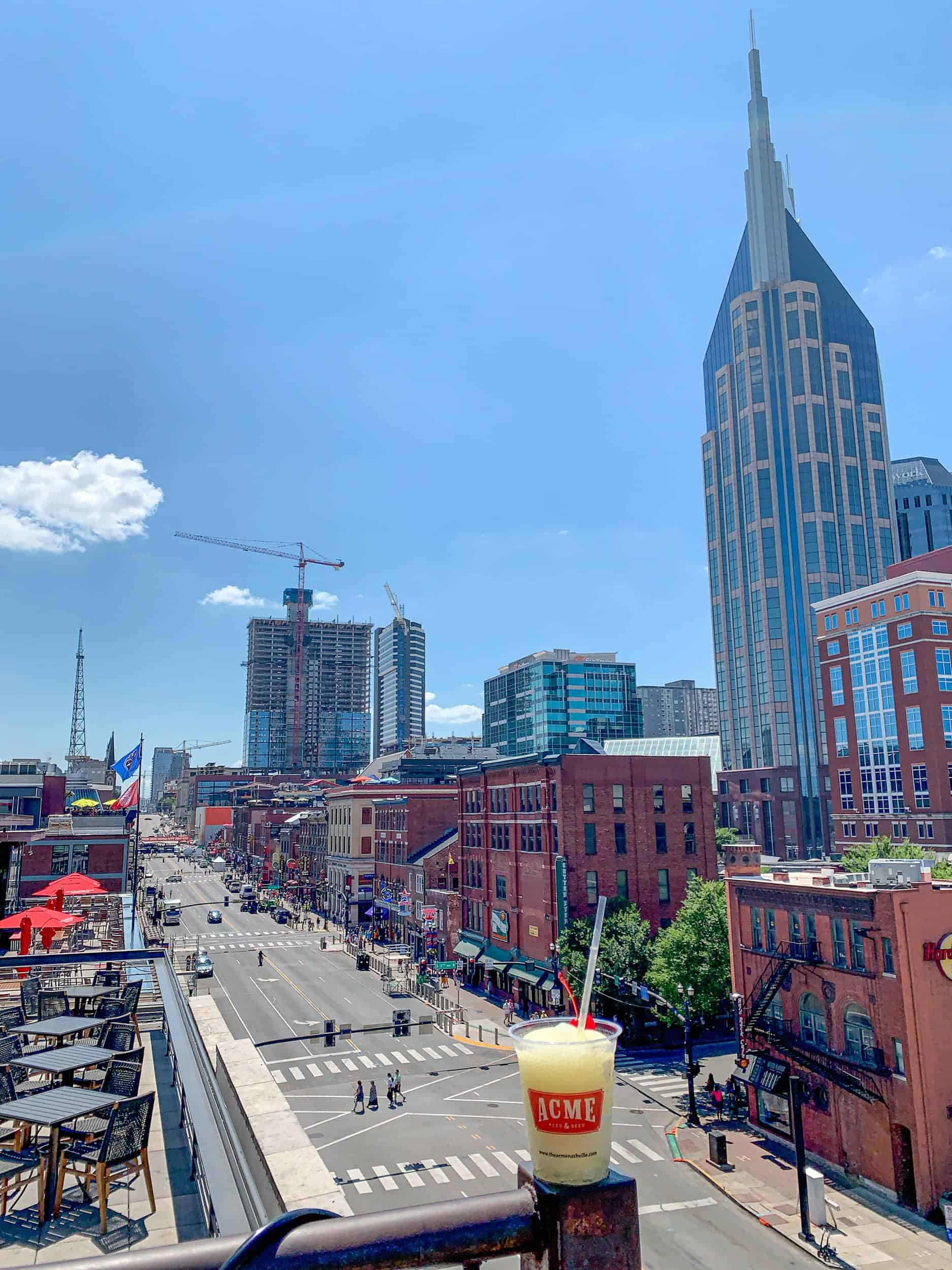 Nashville, Tennessee
Given the conference's timing in Boston, I thought it'd be fun to stop in Nashville to celebrate July 4 on my way home.
I was right, and Nashville was a blast. Seriously, they put on one of the country's biggest fireworks displays.
It was 30 minutes of pyrotechnic bliss made all the better by being so easy to watch from the side of the river.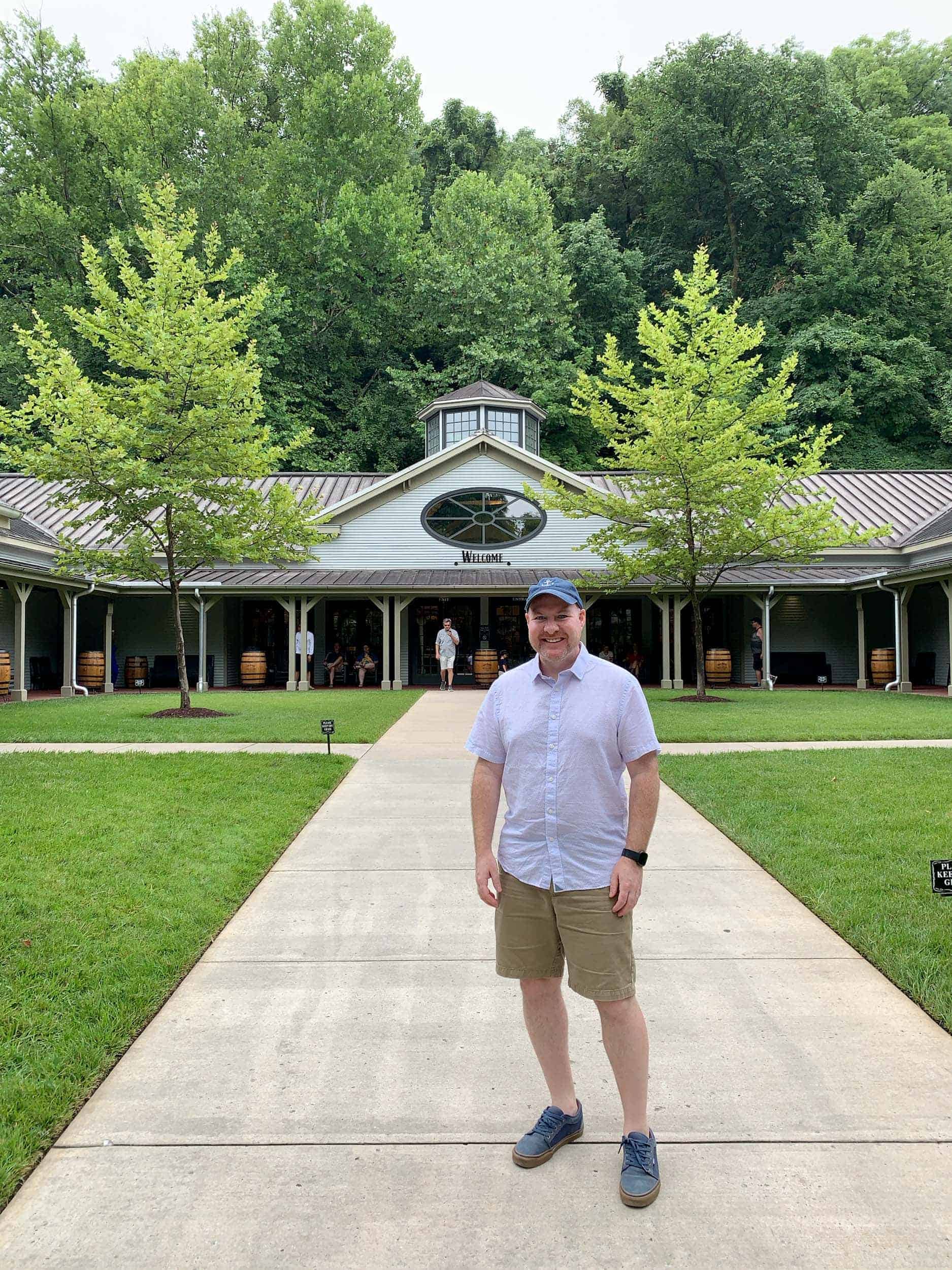 Additional highlights from my first trip to Music City included:
Unlike Boston, Nashville is a city I'd like to re-visit for the bars, food, and live music.
Read more about Nashville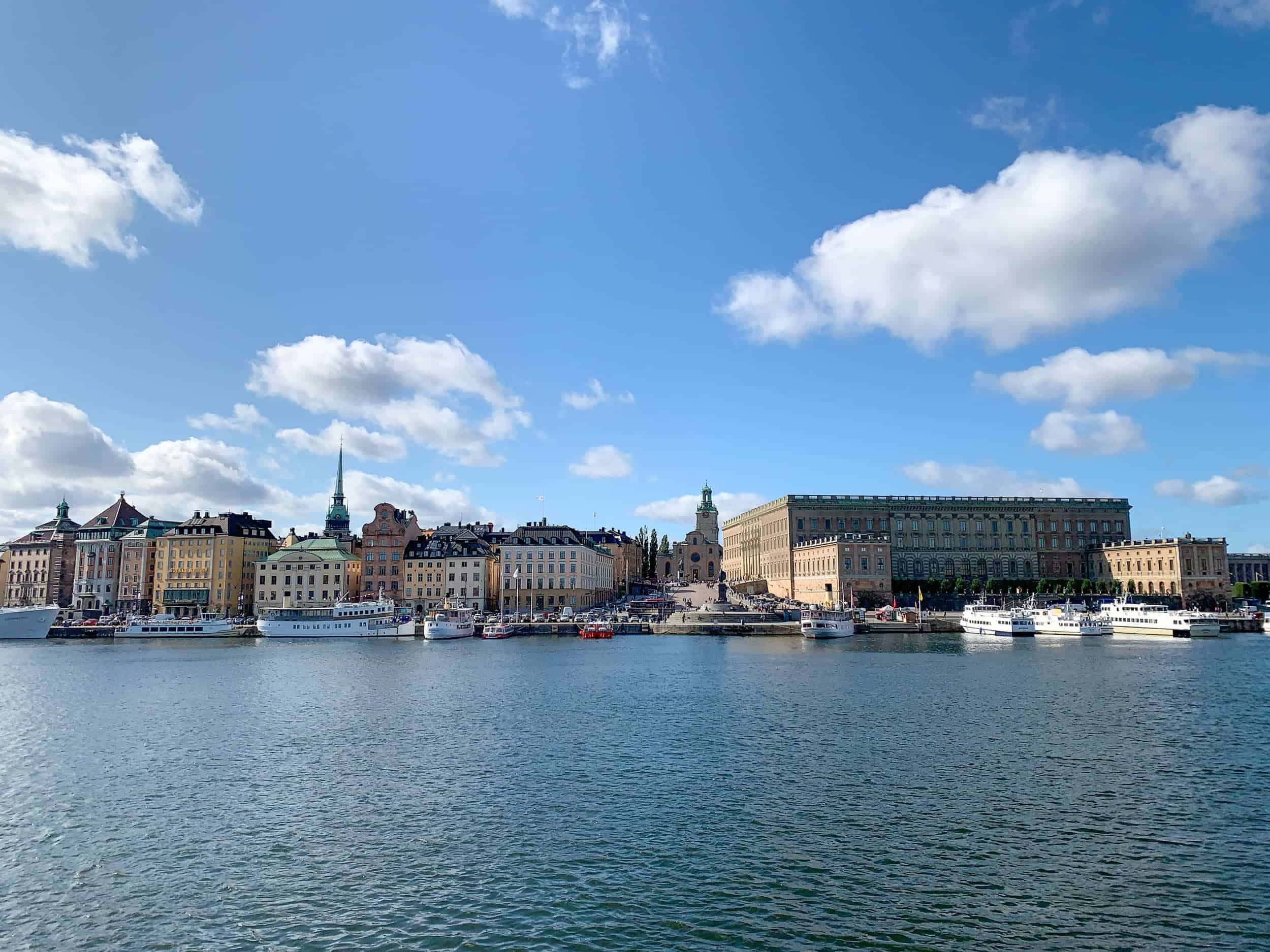 Sweden
I flew Norwegian Air to Stockholm via London ahead of the Adventure Travel World Summit in Gothenburg.
Stockholm
I couldn't imagine visiting Sweden for the first time and not seeing Stockholm, so I spent a few days there.
The jet lag and two-day journey from Austin aggravated a pinched nerve in my lower back, causing increased physical symptoms and plenty of anxiety, on top of my inability to sleep at night.
As a result, I was in a fog during my time in Stockholm. However, I soldiered on and managed to see the Old Town, Royal Palace, City Hall, and several museums, including the Vasa.
Read more about Stockholm.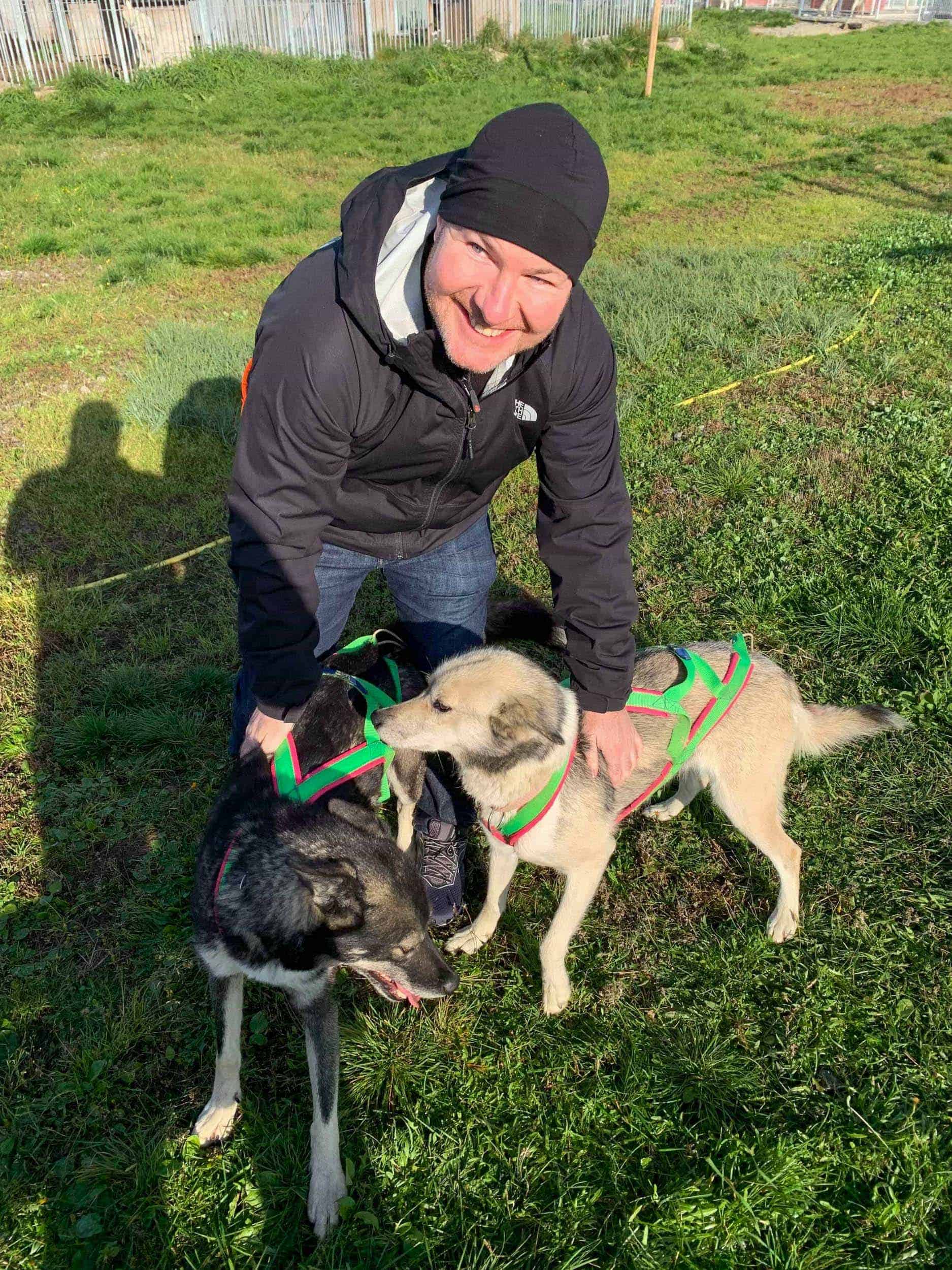 Västerbotten in Swedish Lapland
Between sightseeing in Stockholm and Gothenburg's conference, I went on a four-day press trip to Västerbotten County in Swedish Lapland.
Other conference attendees and I were hosted by Granö Beckasin, an eco-lodge with treehouses, cabins, and standard hotel rooms.
Our activities included a guided nature walk, husky trekking, a moose safari, and whitewater rafting.
Read more about Västerbotten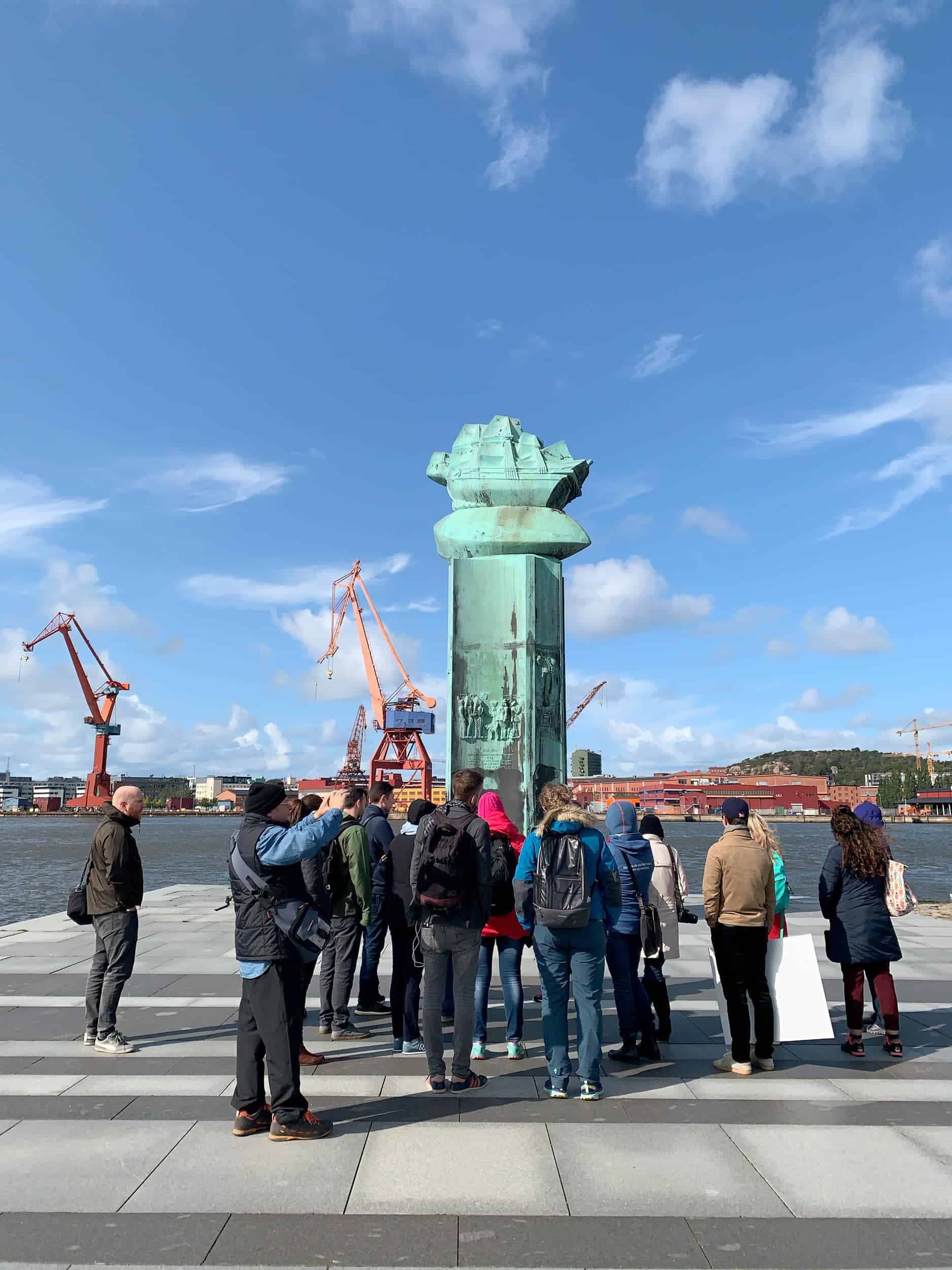 Adventure Travel World Summit in Gothenburg
My third and final stop in Sweden was in Gothenburg on the west coast for the adventure travel conference.
It was great to see some friends and familiar faces from the 2018 Adventure Travel World Summit in Tuscany and meet new bloggers, journalists, tour operators, and destination representatives.
I also managed to squeeze in some sightseeing and a few good fikas and meals.
Read more about Gothenburg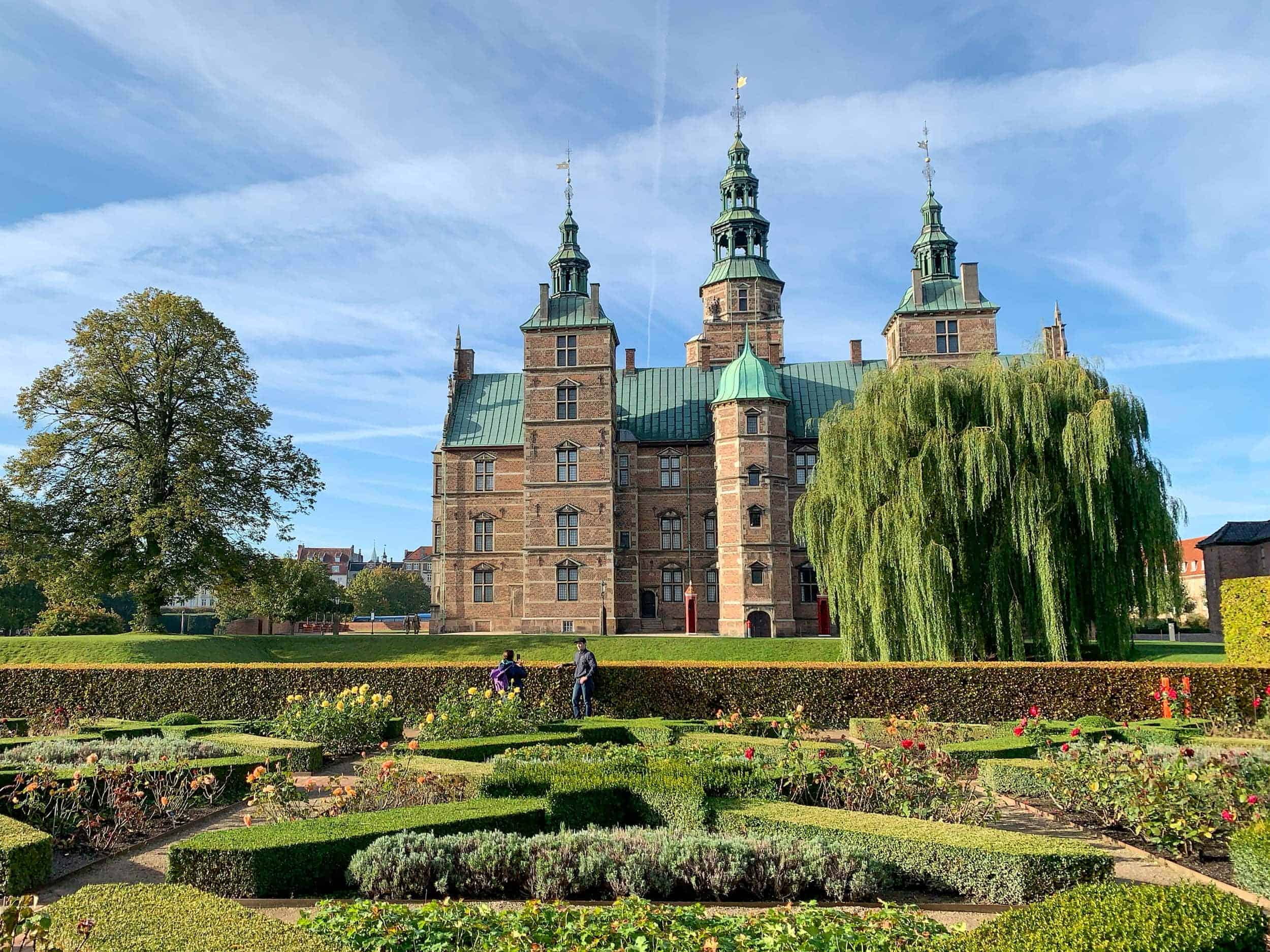 Denmark
Initially, I planned to spend a few days in Oslo, Norway, before continuing to Copenhagen, but I felt tired and chose to skip Oslo at the last minute.
I'm glad I was willing to alter my plans, as I ended up loving Copenhagen and was grateful for the extra days to explore the Danish capital.
I spent a week in a four-bed dorm at Generator Copenhagen, which feels like a cross between a hostel and a hotel.
My dormmates included a Japanese college student, a German optometrist, a UN worker from the Democratic Republic of Congo, and a traveler from Spain.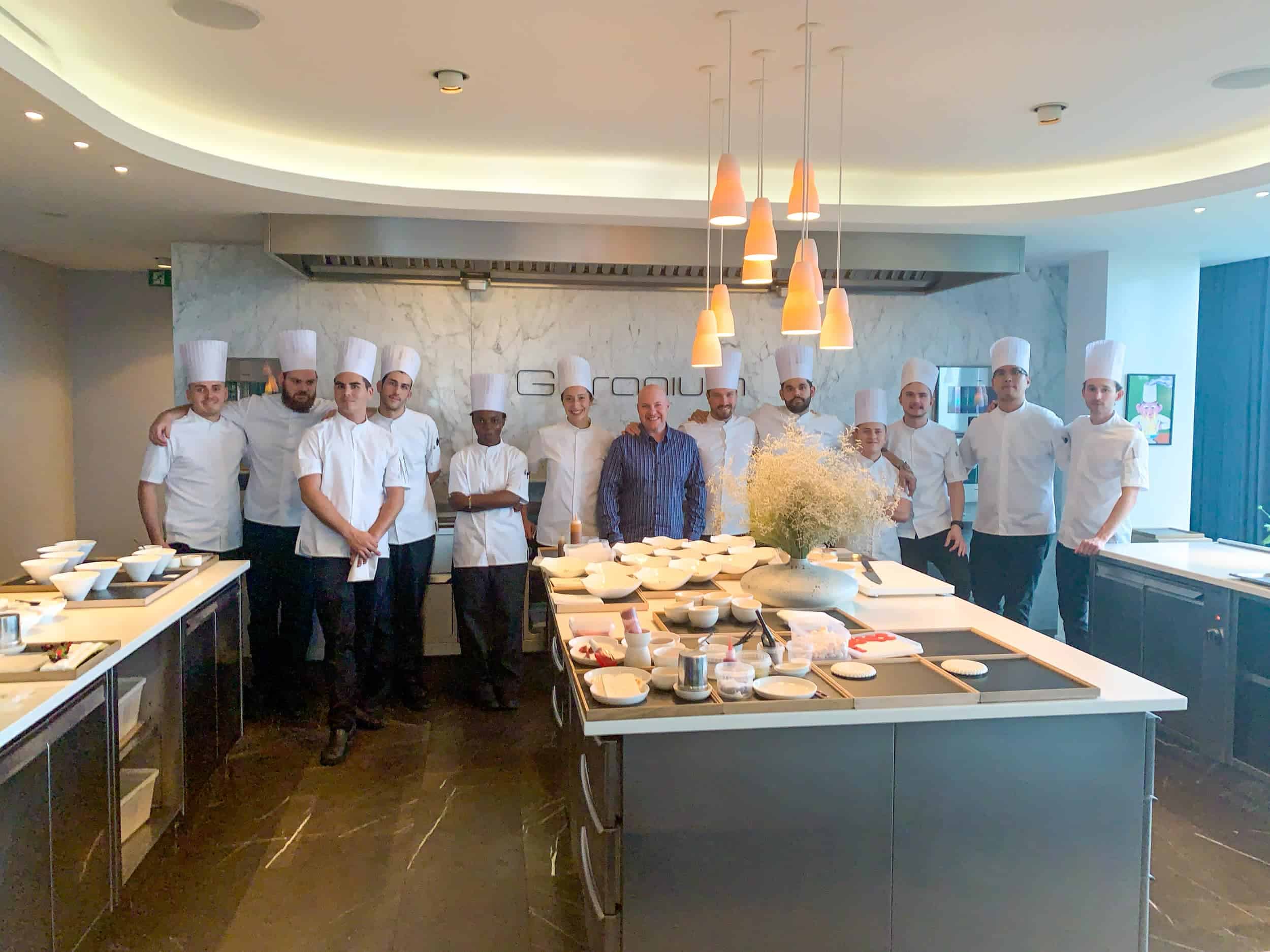 I celebrated my 43rd birthday with an extravagant lunch at Geranium, a three-star Michelin restaurant currently ranked the fifth-best restaurant in the world, according to The World's 50 Best Restaurants.
And that's how I continue to roll, at least in Europe. I'll choose cheaper accommodation if it means I can 1) take the trip and 2) splurge on a few high-end meals.
Read more about Gothenburg.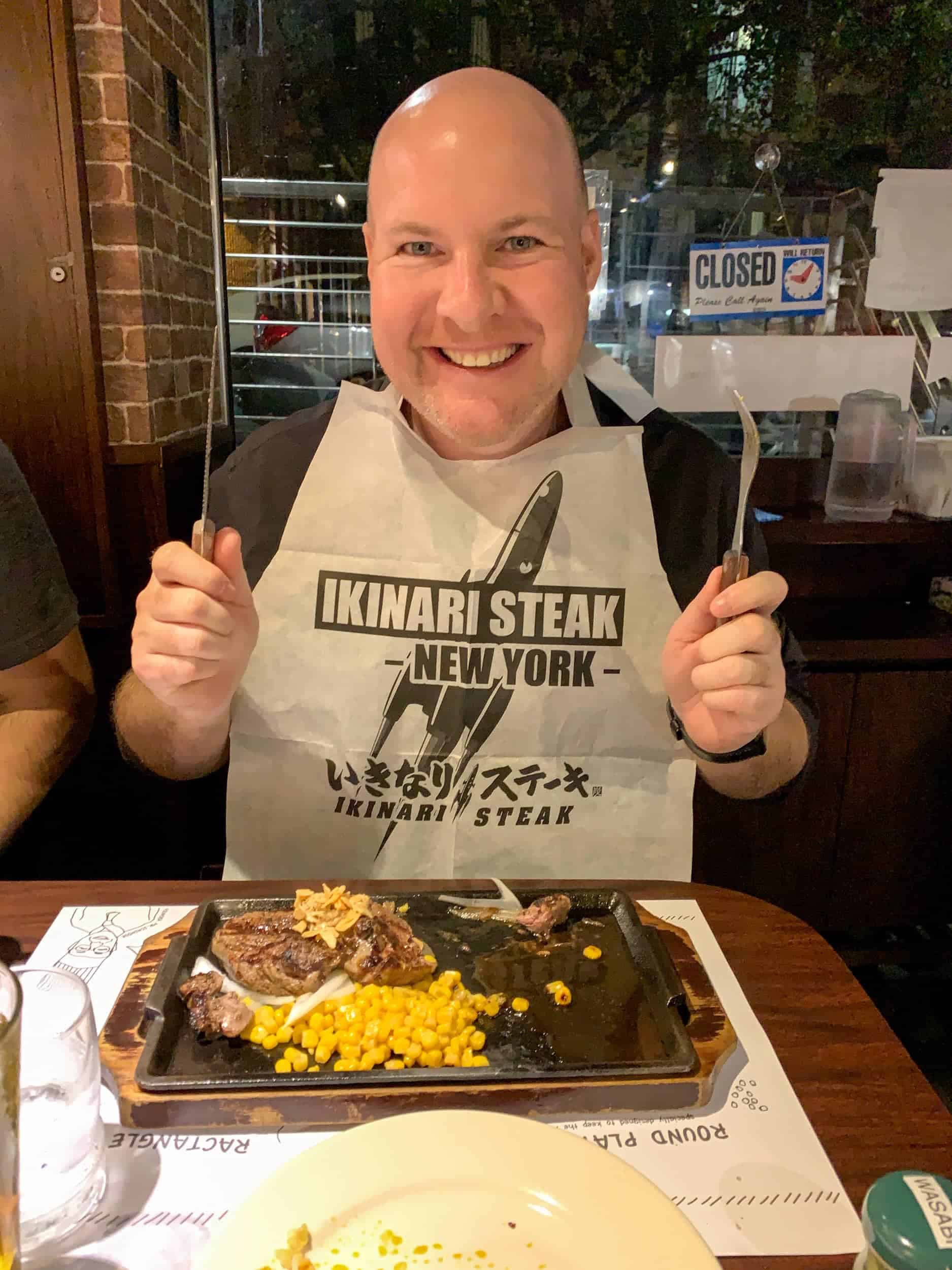 New York City
I flew Norwegian from Copenhagen to New York City, where I visited family before returning home to Austin.
I try to visit New York City once a year, and this was the second year I did so on a return trip from Europe. Not a bad routine.
Read more about New York City.
Final Thoughts
I spent a little over three months traveling in 2019, with about half of that time spent in other countries. Two of those countries, Sweden and Denmark, were new to me.
I spent the rest of the time visiting friends and family in the U.S. and Canada, getting to know New Orleans better, and experiencing Boston and Nashville for the first time.
Next year will be a change for me as I will look for part-time or full-time work for the first time since 2002. It's hard to believe I've been out of the job market that long.
But I also never planned to make a living from travel blogging for the past decade. It's been an incredible journey that's taken me around the world.
I plan to continue working on Go Backpacking and Feastio while looking for additional work.
Prior Annual Reviews
Thank you, as always, for following along on my adventures!
Dave is the Founder and Editor in Chief of Go Backpacking and Feastio. He's been to 66 countries and lived in Colombia and Peru. Read the full story of how he became a travel blogger.
Planning a trip? Go Backpacking recommends: