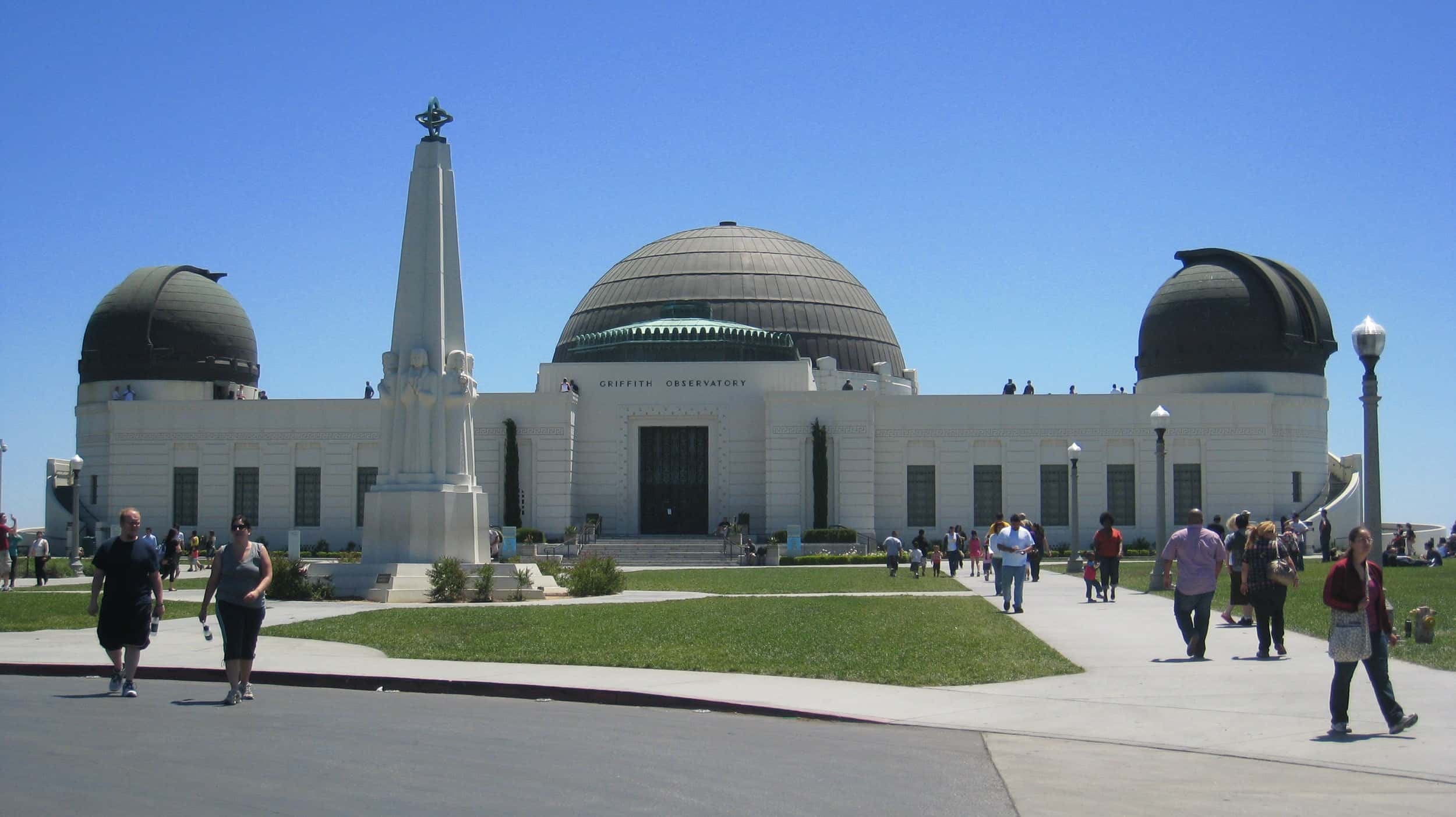 Rebel Without A Cause was required viewing for a college class I took called Music, Marketing, and Youth Culture.
When I tweeted about my trip to Los Angeles and asked for recommendations, Griffith Observatory was mentioned several times.
I remembered it as a setting from the James Dean movie, which was reason enough for a visit.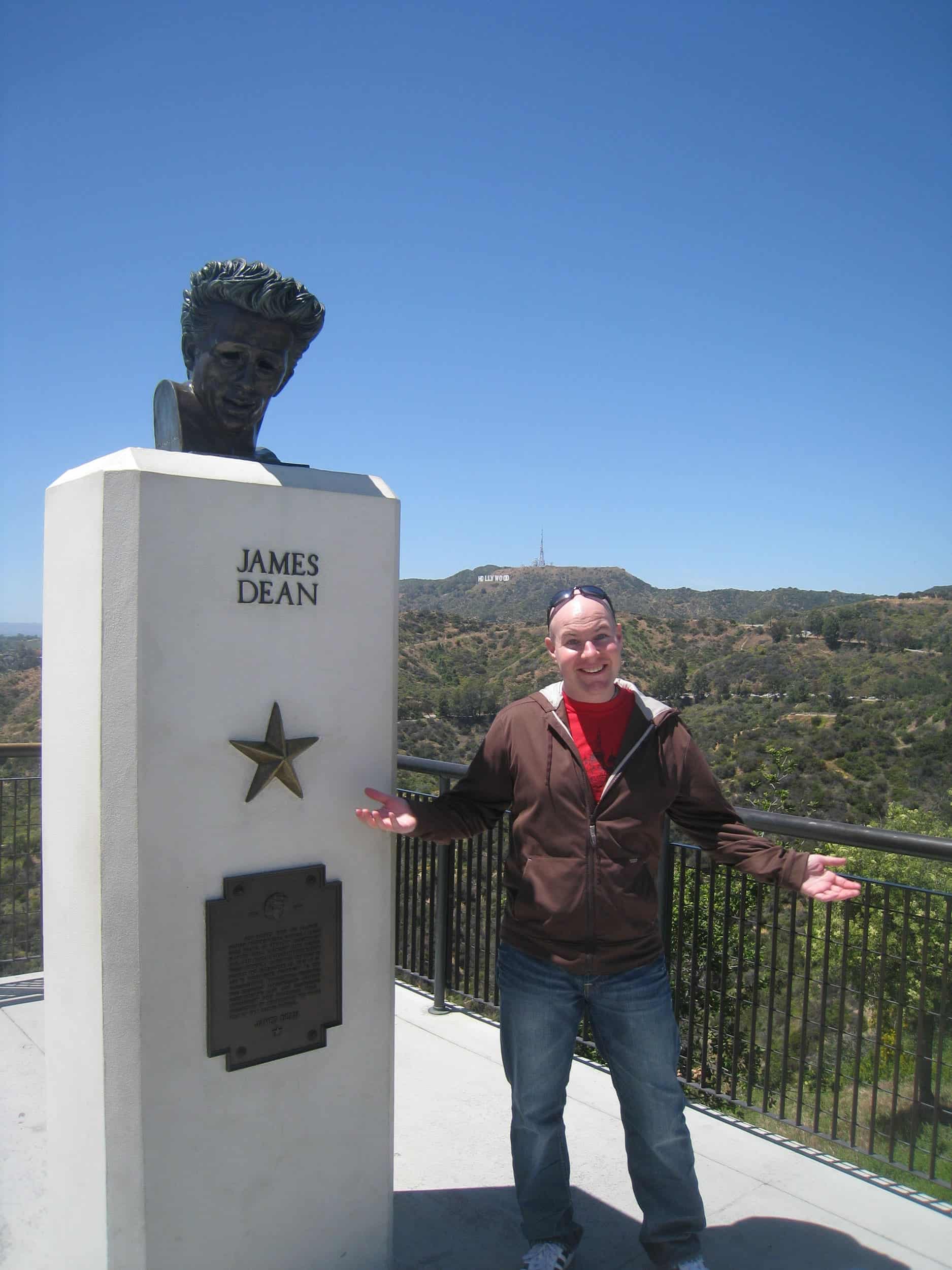 The clear blue skies and sunshine made for great views.
Inside the observatory, there were plenty of astronomy displays to educate those interested.
The giant telescope is free to use; however, it doesn't open until sunset.
You can walk up on the roof, too, but it didn't occur to me at the time.
Related: The McDonald Observatory in Texas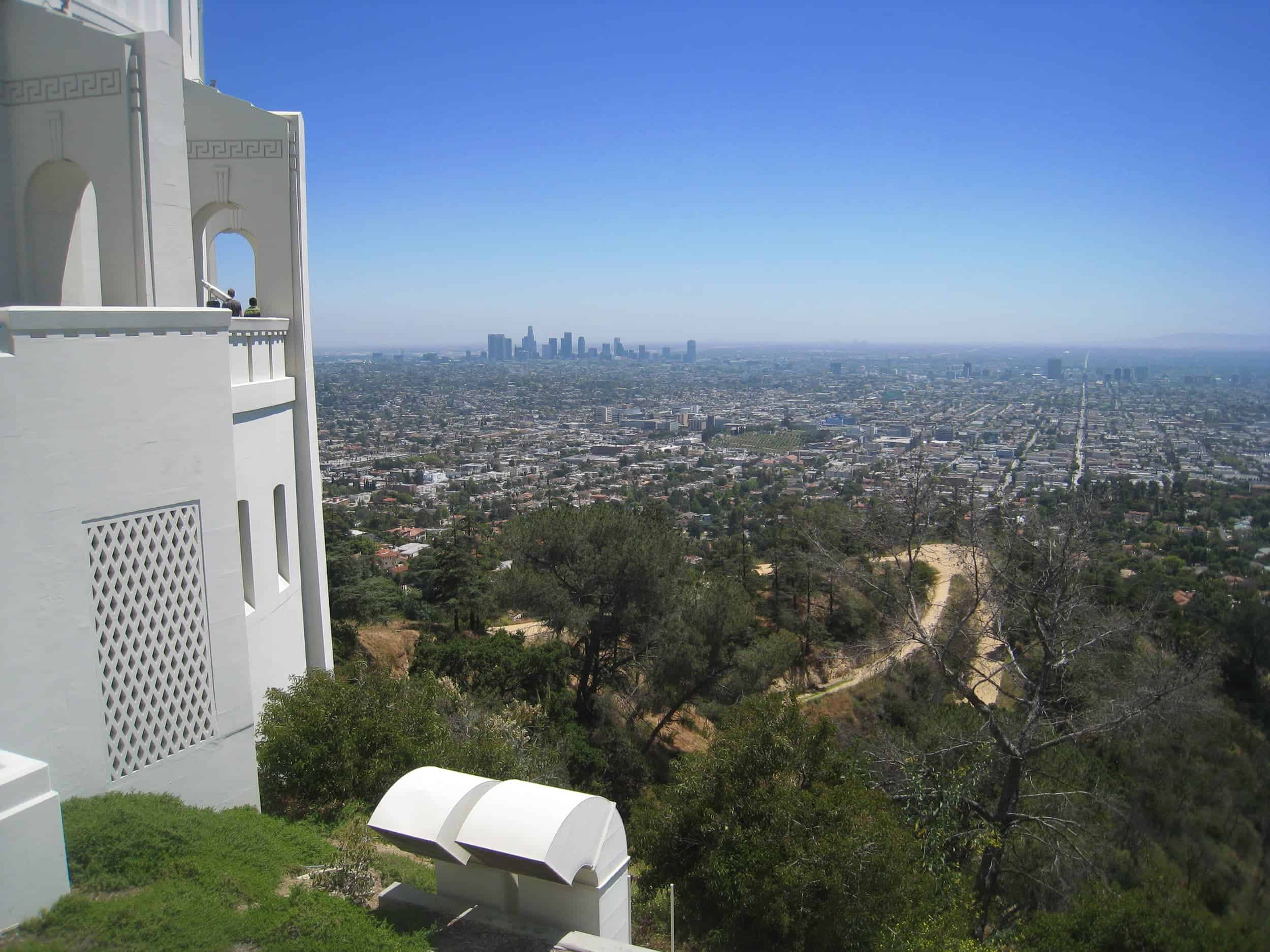 The views of downtown LA are good, but the skyline certainly doesn't compare to New York City.
As we walked around the observatory, a couple took their wedding photos.
There are a lot of hiking trails in the area, and I imagine it would make for a fun afternoon to use them and then finish up at the observatory for sunset.
Stargazing through the telescope is optional.
Dave is the Founder and Editor in Chief of Go Backpacking and Feastio. He's been to 66 countries and lived in Colombia and Peru. Read the full story of how he became a travel blogger.
Planning a trip? Go Backpacking recommends: