Growing up on the east coast, the glitz and glamour of Hollywood and the idea of experiencing all the famous things to do in Los Angeles seemed out of reach.
I remember how jealous I was when my parents took a vacation to California, leaving my brother and me at home to play Monopoly with the babysitter.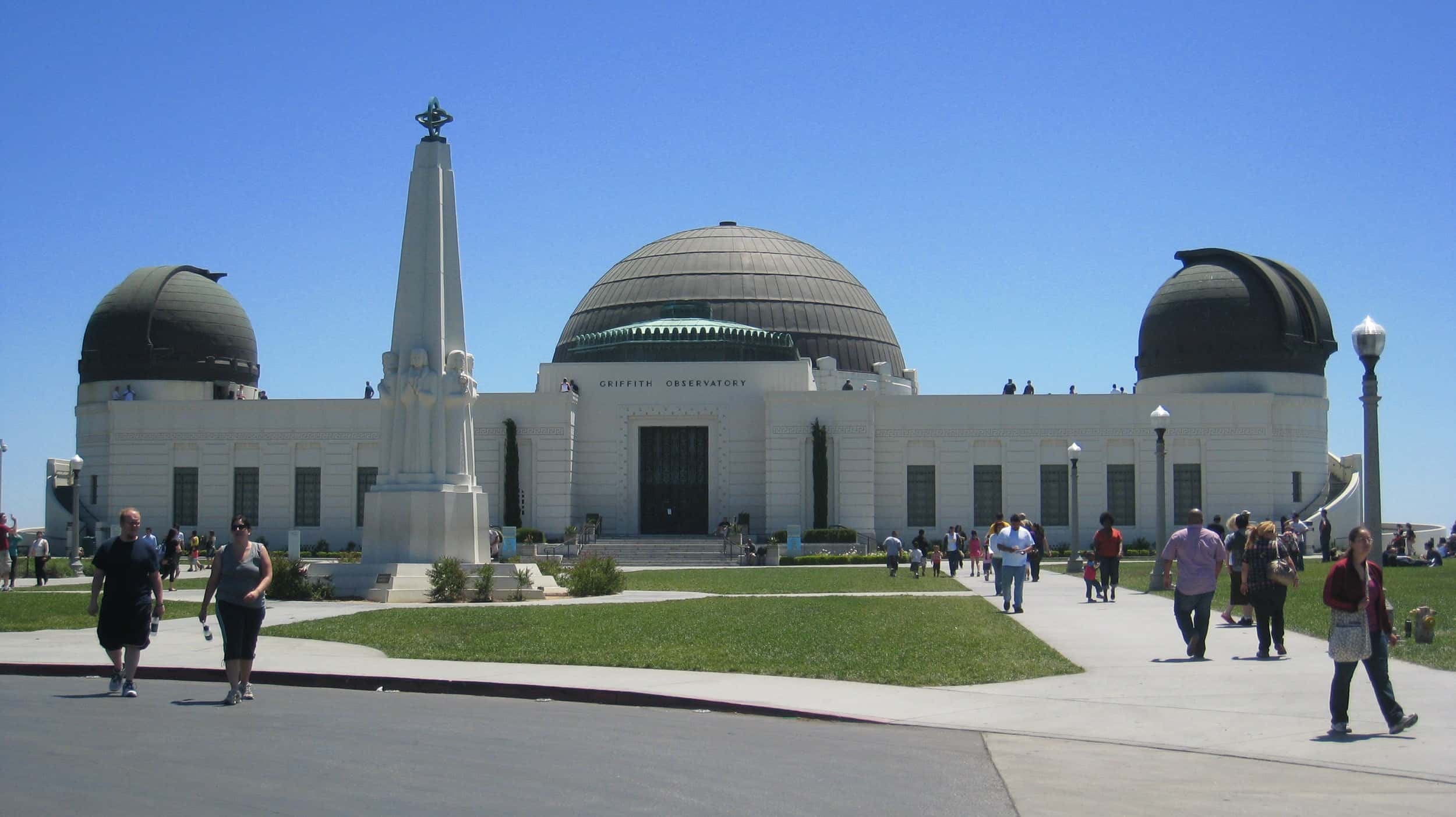 Seeing KITT from Knight Rider and props from The A-Team at Universal Studios Hollywood would've been a dream come true at the time!
Thankfully, as an adult, I've had the opportunity to make up for it. The first step in that process, of course, was research.
So much has been said and written about Los Angeles, it can be hard to filter through the noise to find the best tips.
To help travelers, CheapOair has launched a new web series hosted by Beau Rials, The CheapOair Travel Guy, featuring "things to do" in cities around the country.
In the first episode, Beau introduces us to things to do in Los Angeles. At six minutes, it's a quick and easy way to get a feel for what the city has to offer.
CheapOair will be releasing new episodes every month. The best way to stay up-to-date with the series is to subscribe to their YouTube Channel.
In the coming months, they'll be reaching out to followers on social media to share an exciting opportunity to get involved.
Follow CheapOair on YouTube, Instagram, Facebook, or Twitter to be the first to find out more.
And now on to my picks for what to see and do in Los Angeles.
Most of these recommendations are from my first trip as an adult, with a few I didn't get to tops on my list for next time.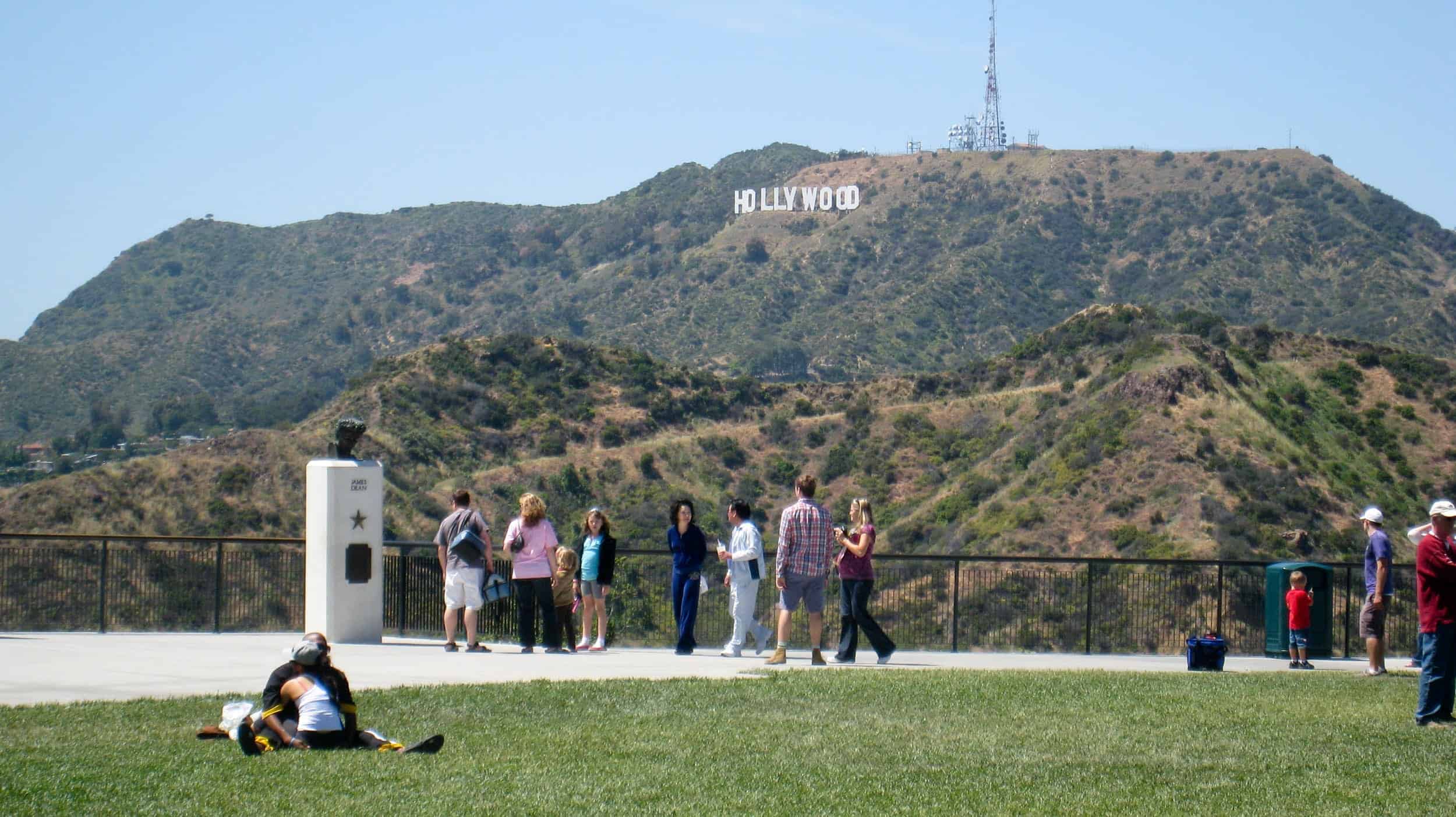 1. Griffith Observatory / Hollywood Sign
The Griffith Observatory is a telescope and planetarium perched on the southern face of Mount Hollywood.
In addition to spectacular views of the night's sky, you'll also get an excellent view of Los Angeles and the Hollywood sign.
Countless movies have filmed scenes here. James Dean in Rebel Without a Cause (1955) and Ryan Gosling and Emma Stone in La La Land (2016) are most memorable for me.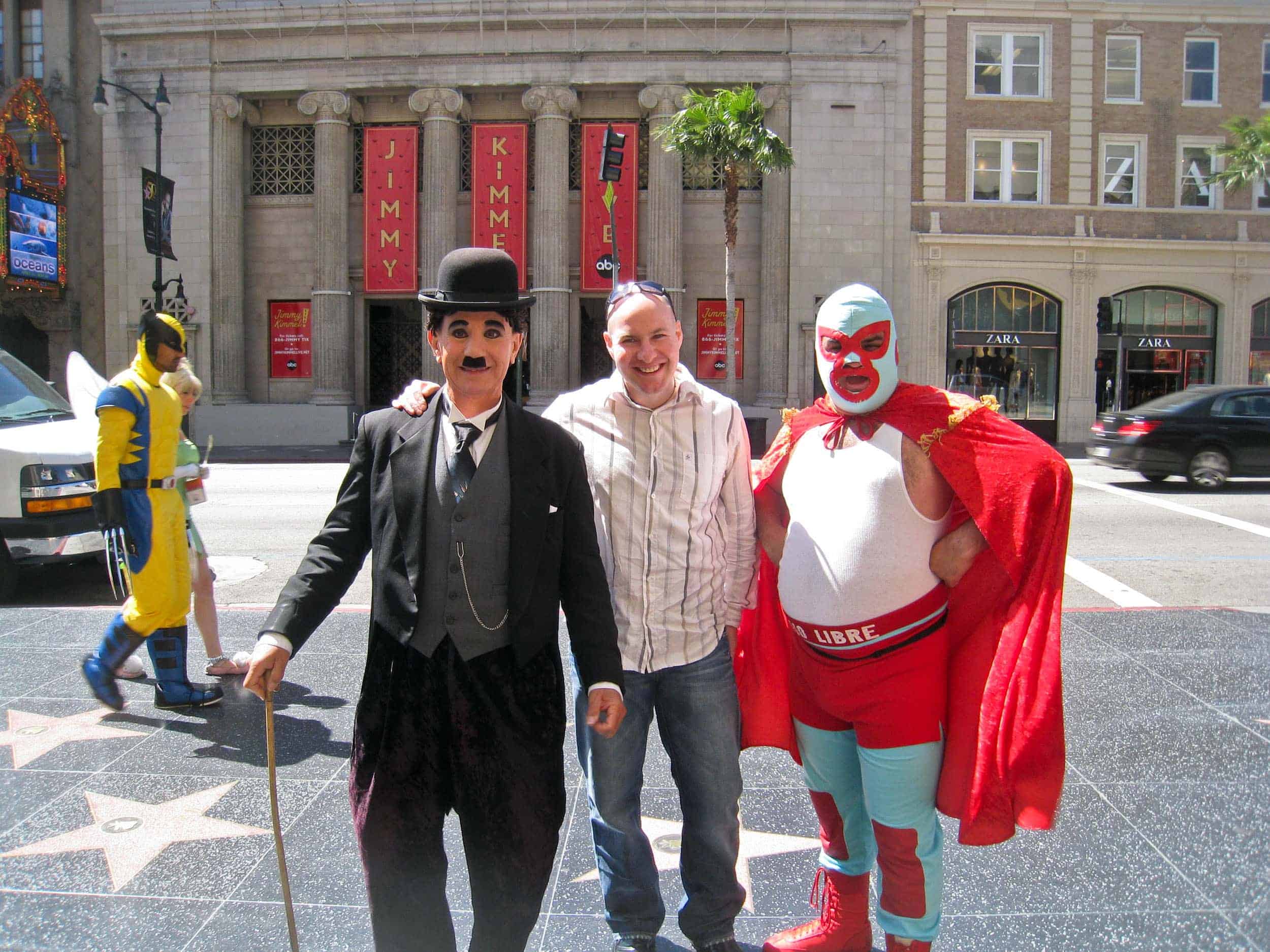 2. Hollywood Walk of Fame
Take a walk down Hollywood Boulevard and check out some of the 2,500+ stars lining the sidewalks, honoring the titans of film, television, music, radio, and comedy.
Along the way, you'll pass the TCL Chinese Theater, which hosted the Academy Awards for several years in the 1940s
. The awards show is now hosted at the Dolby Theater next door.
As you peruse the stars, street performers dressed in costumes may proposition you for photos in exchange for a small tip.
Humor them, and you've got yourself a silly souvenir.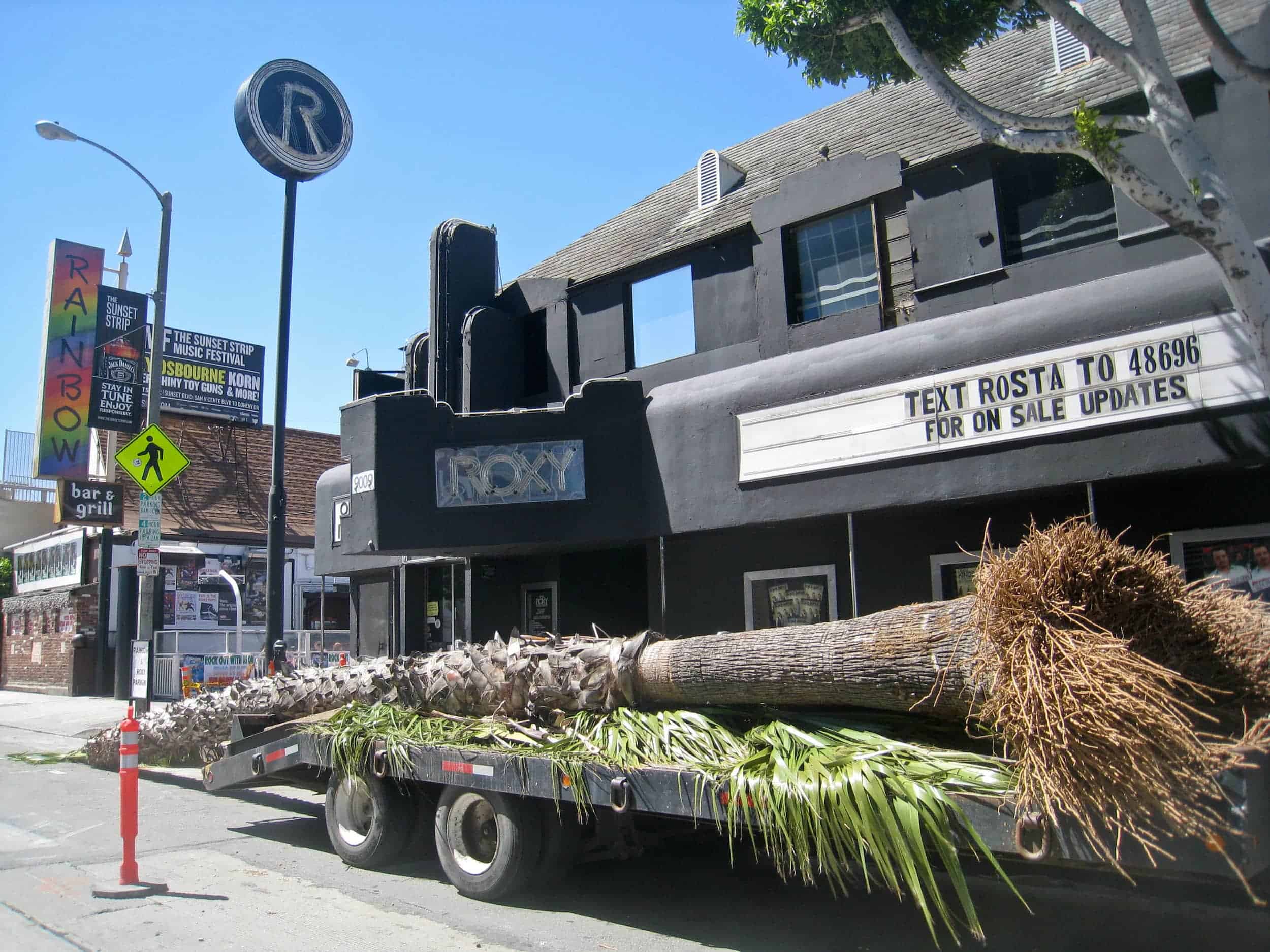 3. Sunset Boulevard
Walk 20 minutes west of the Walk of Fame, and you'll hit the legendary Sunset Strip, where many rock groups such as The Doors and Guns 'n Roses played early shows.
Old-school venues including The Roxy and Whiskey a Go Go still exist if you're in the mood for live music.
If you prefer a good laugh, The Comedy Store hosted up-and-coming comedians like Jim Carey and Sandra Bernhard in the 80s and 90s.
Up a small hill at the northern end of the Sunset Strip is the historic Chateau Marmont.
If you can get in for lunch, there's a good chance you'll see a celebrity or two.
I went with a friend who lives in LA, and sure enough, an A-list actress was having lunch in the courtyard a few feet from our table.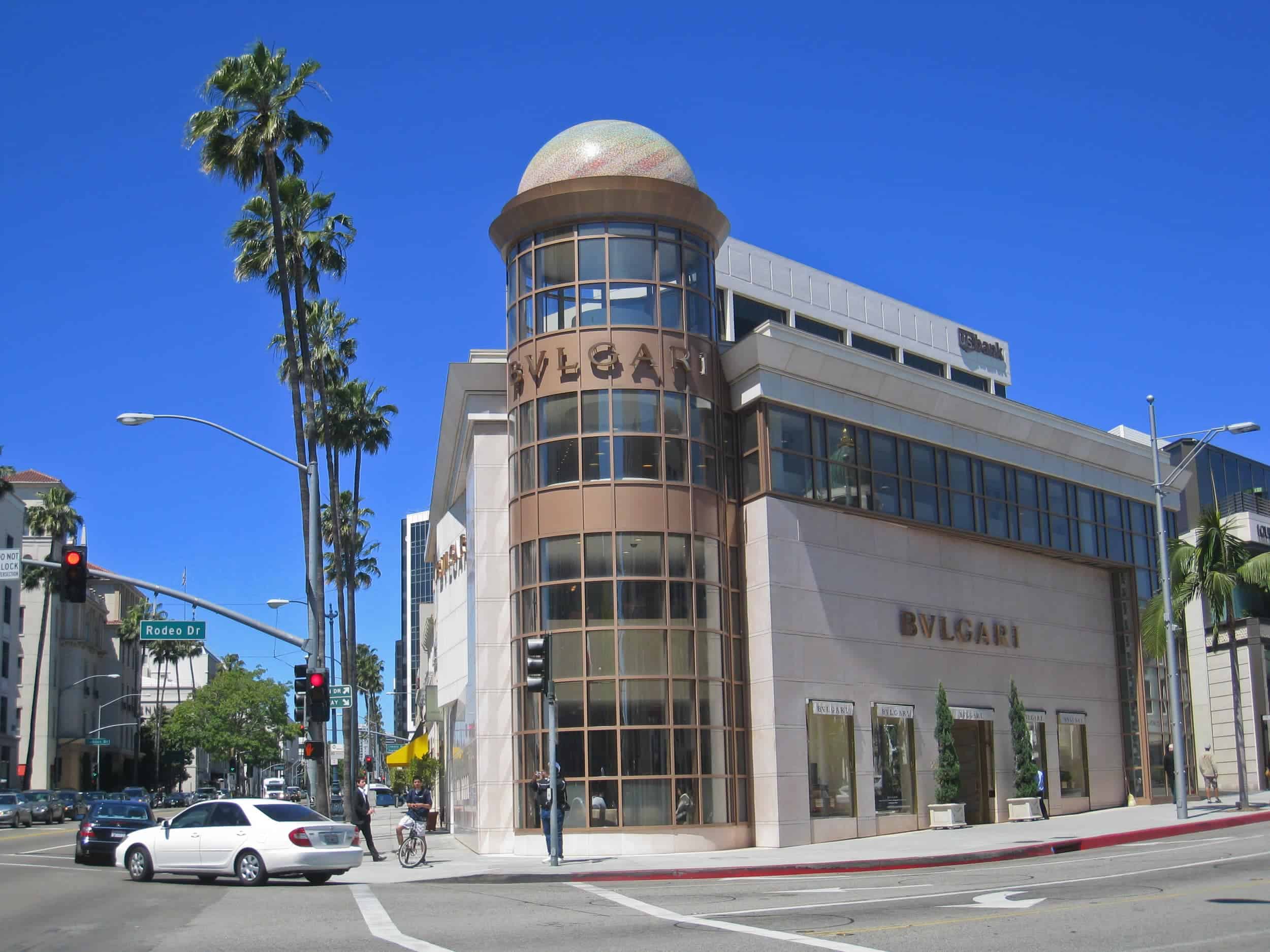 4. Rodeo Drive in Beverly Hills
Head south from Sunset Boulevard to Santa Monica Boulevard and then west to reach Beverly Hills.
This enclave of the rich and famous belongs on everyone's list of things to do in Los Angeles.
Walk Rodeo Drive and take in the ostentatious show of wealth from the luxury fashion shops to the exotic sports cars. Bentleys and Ferraris are a dime a dozen here.
What surprised me was that you can go for something as simple as lunch at The Grill on the Alley (a favorite for Hollywood power lunches) or a cupcake at Sprinkles, and you won't break the bank.
When I walked into Barney Greengrass for lunch with my friend, we immediately saw Arnold Schwarzenegger dining in the corner while still the Governor of California.
Take it from me. You can soak up the atmosphere in Beverly Hills, even on a backpacker's budget.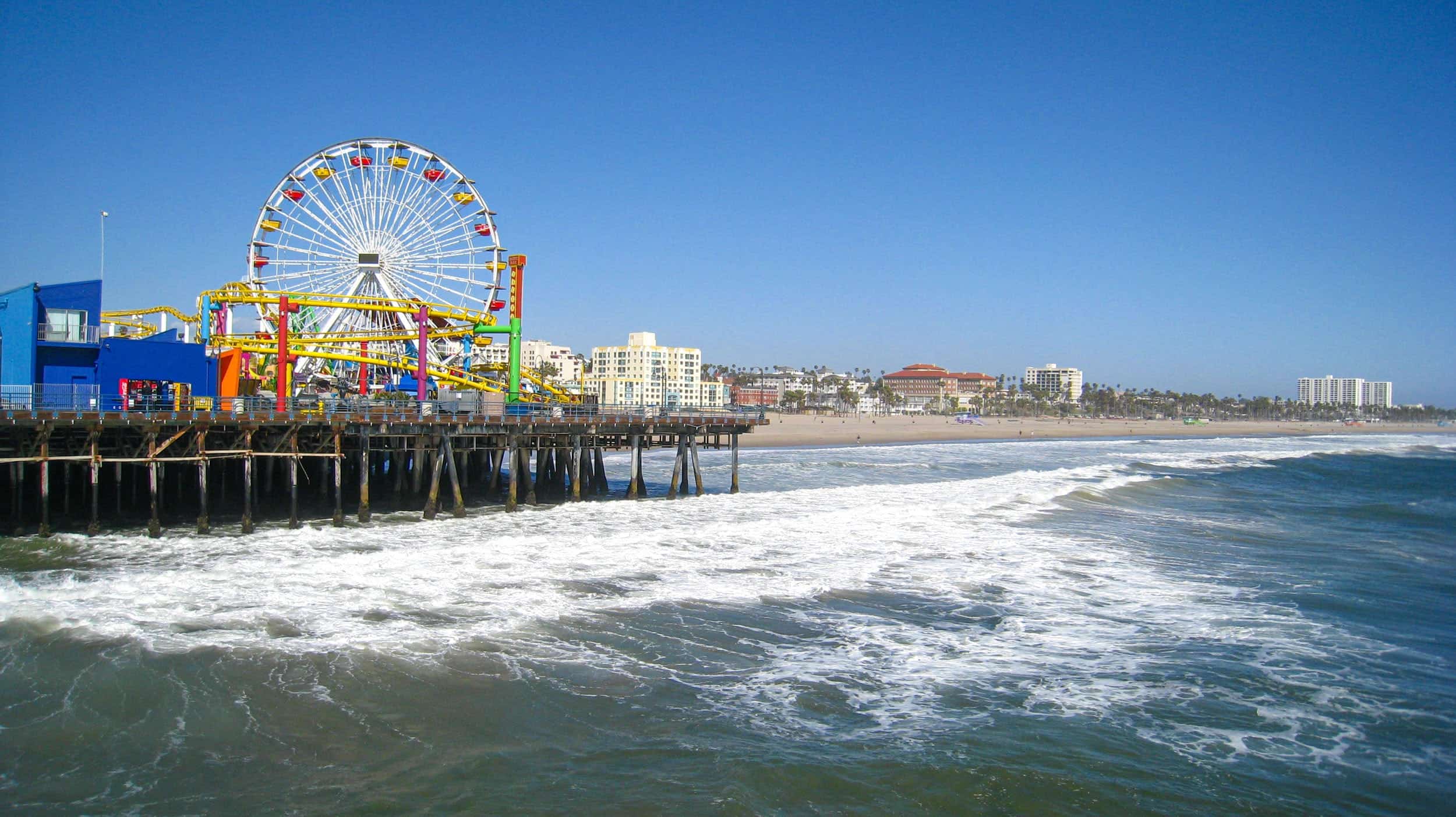 5. Santa Monica Pier
Follow Santa Monica Boulevard further west, and it'll take you right to the beach and the iconic Santa Monica Pier.
Walking onto the pier offers you a nice view of the beach. And don't miss the chance to ride the colorful Ferris wheel.
6. Malibu
Whether you've got access to a car or using a rideshare service, head north from Santa Monica on Pacific Palisades Highway to reach Malibu.
Many celebrities have a home here. Your best opportunity to spot them is to dine at one of the local seaside restaurants.
My friend recommended Taverna Tony, where we had a delicious Greek dinner (though we didn't spot any celebs).
If you're on a tight budget, you can skip the sit-down meal and head straight to Malibu Pier for scenic views.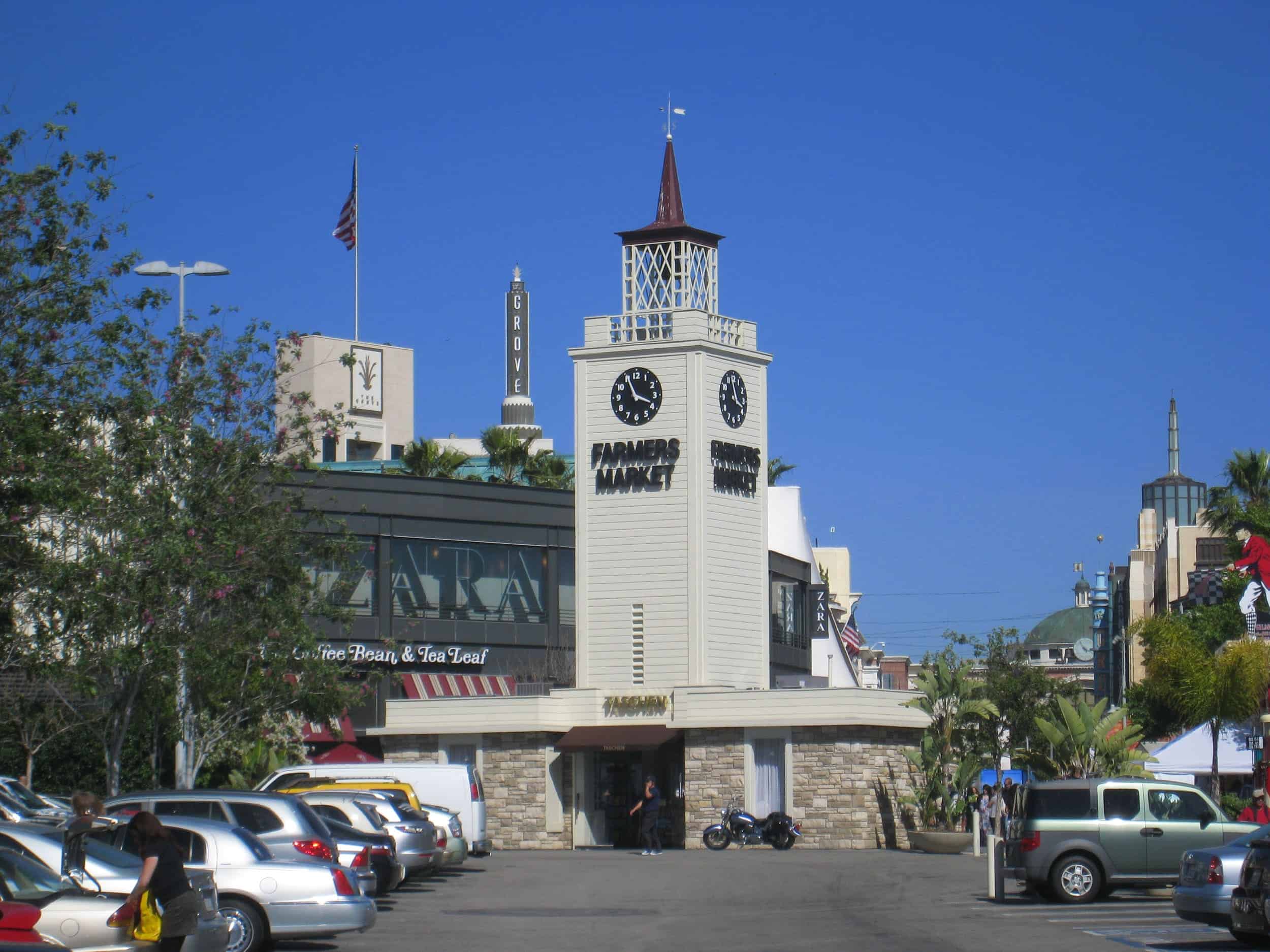 7. The Original Farmers Market and The Grove
Established in 1934, the Original Farmers Market has served the Los Angeles community for over 85 years.
Due to its central location and proximity to Beverly Hills, it's also inextricably linked to Hollywood.
In 1953, for example, Marilyn Monroe appeared at the grand opening of Michael's Cheesecake.
When I went for lunch at a crepe shop on a Saturday afternoon, I spotted actor/director Fred Savage and his family strolling through the market.
8. Venice Beach Boardwalk
I visited Los Angeles once as a kid, if only for a few hours. My family was heading to Hawaii on vacation.
We must've had a long layover at the LA Airport because my dad rented a car and drove us to Venice Beach for a walk along the boardwalk.
Venice is located south of Santa Monica, which makes it easy to walk between the two neighborhoods.
Venice is known for having a more bohemian vibe than its pricier neighbor to the north.
Related: Hiking the Lost Coast Trail in California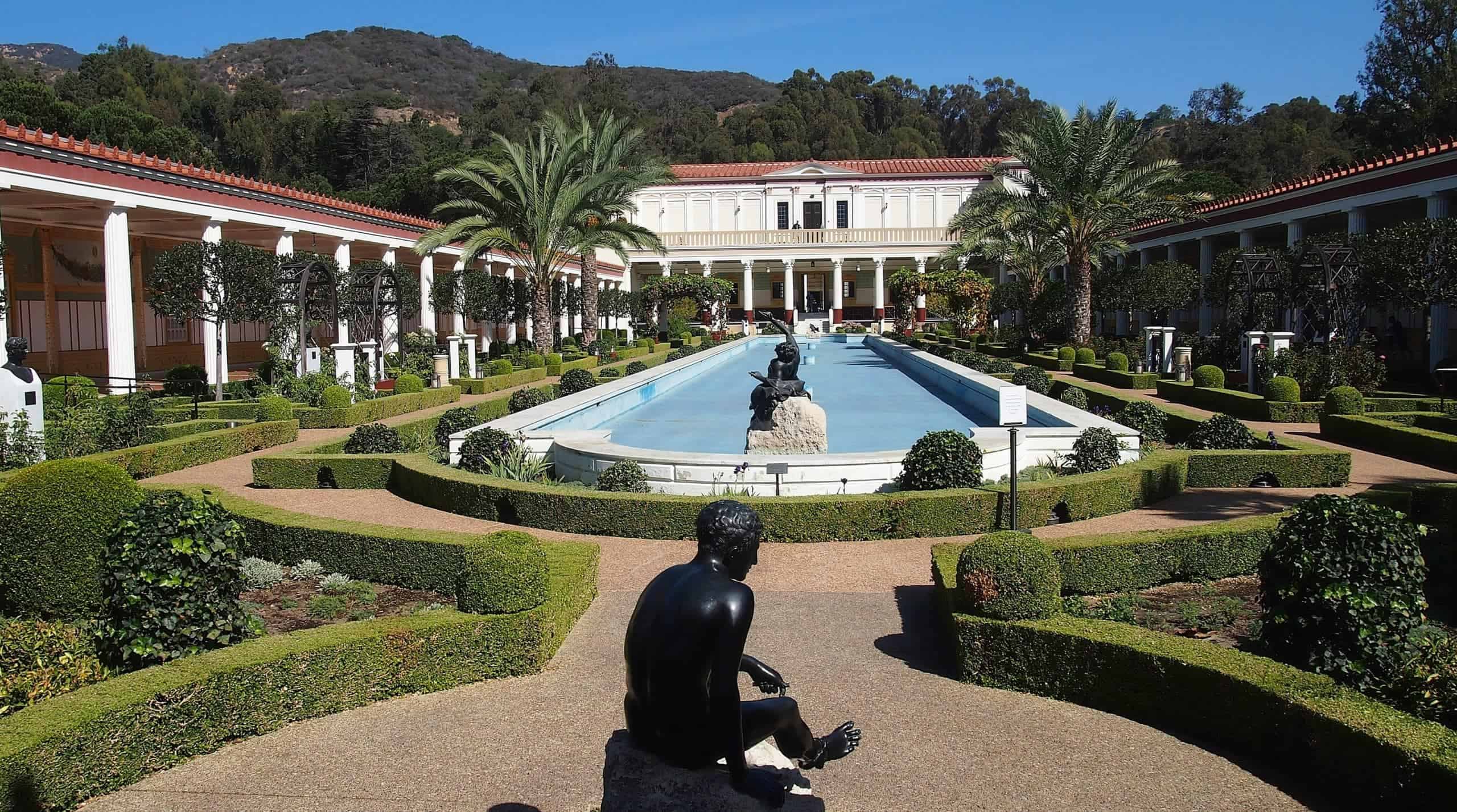 9. The Getty Museums
The Getty museums are a pair of free museums with a collection covering an expansive 6,000 years of history.
The larger Getty Center is located north of Santa Monica, near the University of California — Los Angeles campus.
It includes a free museum, sculpture garden, and library with over one million books, periodicals, and photographs.
The Getty Villa, the tycoon's former residence turned museum, is located along the Pacific Coast Highway between Santa Monica and Malibu.
Visiting these museums is one of the most popular things to do in Los Angeles. Though I didn't make it on my first trip, I won't miss them a second time.
10. Universal Studios Hollywood
If you're a Harry Potter fan, you'll want to head to Universal Studios Hollywood, where you can enter the Wizarding World of Harry Potter and ride the Flight of the Hippogriff roller coaster.
Fans of The Simpsons, The Walking Dead, Transformers, and Jurassic Park will also find rides and attractions to enjoy. Book your ticket online to save on admission.
You owe it to the inner kid in you to spend some time here!
***
There you have it, my recommendations for the top ten things to do in Los Angeles for first-time visitors.
As you may have noticed, most of them are entirely free, which makes Los Angeles an excellent destination for travelers on a budget.
For more ideas on what to do in Los Angeles and other cities such as San Francisco, New York, and Chicago, check out CheapOair's new "things to do" series.
And don't forget to subscribe to their YouTube Channel for more city profiles with Beau Rials, The CheapOair Travel Guy.
____
This story is brought to you in partnership with CheapOair.
Dave is the Founder and Editor in Chief of Go Backpacking and Feastio. He's been to 66 countries and lived in Colombia and Peru. Read the full story of how he became a travel blogger.
Planning a trip? Go Backpacking recommends: