Ultralight backpacking has become increasingly popular over the last few years.
This form of travel allows you to carry less, travel further, and have a much better experience in general.
If you are new to the concept of ultralight backpacking or camping, though, you may be wondering how to get started. Here are some guidelines to follow.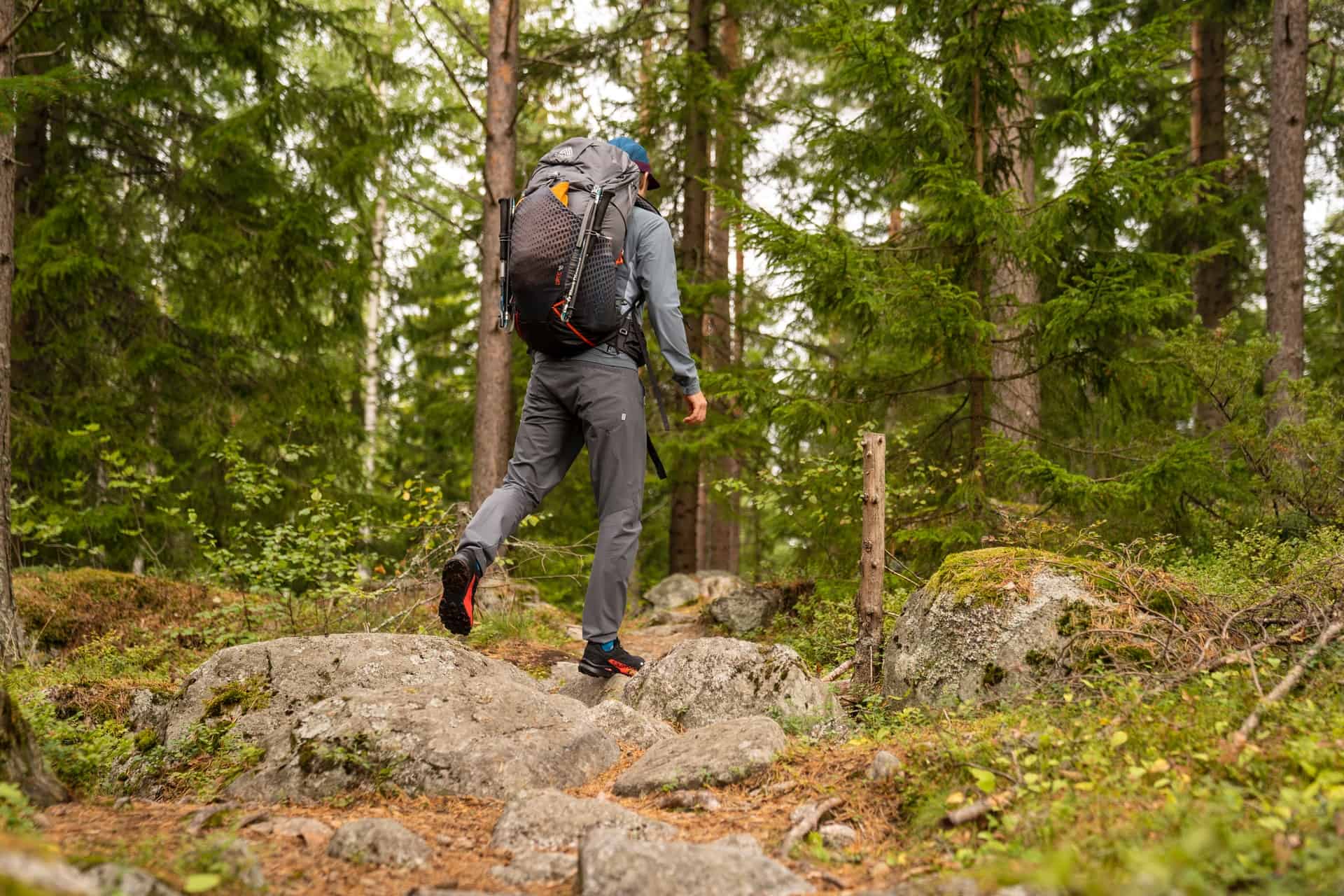 Shop for the Right Gear
Your first order of business is finding the proper backpacking and camping gear for this type of trip.
As mentioned, this form of adventure has become a lot more common. As a result, you can find ultralight sleeping bags, pads, tents, and more.
Investing in these items helps to shave off weight significantly. And, it isn't just these items that you should look for in the ultra-light form.
If your trip is several days long, then you should look into compact, low-weight stoves.
Also, if you need fuel supplies, opt for the smallest and lightest options.
Remember – Safety First
It is important to remember that your safety and wellbeing come first.
As such, your first focus shouldn't be shaving off weight. Instead, it should be to make sure that you are safe and healthy every step of the way.
For instance, if you are backpacking or camping during cooler months, you shouldn't try to pare down with a too-light tent.
When shopping at a camping equipment store, it is more important to have a durable shelter to protect you from the cold and the elements.
Weigh Your Clothes
Your clothes can add more weight and take up a lot more space than you might think.
This is why it is a good idea to take a long, hard look at what you are packing on your trip.
If the weather is mild, you may want to ditch thick cotton clothes. The same goes for heavy denim.
Instead, look for clothes that have been specifically designed for hiking or backpacking.
This includes lightweight, moisture-wicking clothes that are easy to roll up and fit into backpacks. Such a move can make all the difference.
Fill Up as You Go
One or more bottles filled with water will add unnecessary weight to your pack.
Thus, it would help if you carried empty water bladders around instead. This will allow you to fill up at various sources.
To be on the safe side, take water purification tablets with you as well.
Get into the habit of drinking your fill at the water source. Then, fill up your bottles. This will ensure that you will need to carry far less.
Pack in the Right Order
There is little use in having lightweight gear if you aren't going to access it properly.
Make sure to put the heaviest and least used items right at the bottom. The next layer can consist of things that you need to access more readily.
The topmost layer should be everything that you need to get to frequently.
These are the top guidelines to follow when packing for an ultra-light trip. Keep these in mind, and packing will be a breeze!
_______
This story is brought to you in partnership with Woods.
This post was written by a guest contributor. Please reference the author's byline in the post above for more information. If you would like to guest post on Go Backpacking, please read our submission guidelines. For information on advertising opportunities, go here.
Planning a trip? Go Backpacking recommends: