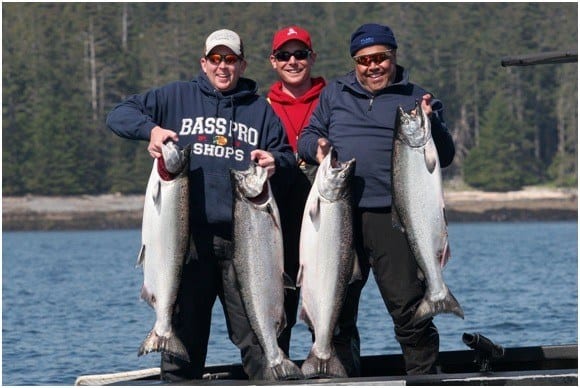 The quest to find the Holy Grail of fishing spots can take a lot of years and a lot of miles logged by truck, plane, and boat—not to mention a few charges on the credit card.
But if you love fishing as I do, it's all worth it. That quest is what brought me to Haida Gwaii.
Haida Gwaii, also known as the Queen Charlotte Islands, is an archipelago located in northern British Columbia, Canada.
Populated by the Haida people, who have lived there for thousands of years, and by a small community of residents working in fishing, logging, and tourism, it is remote, ruggedly beautiful, and rich in wildlife and history.
It also has the best salmon fishing in the world. Which, of course, is why I was there.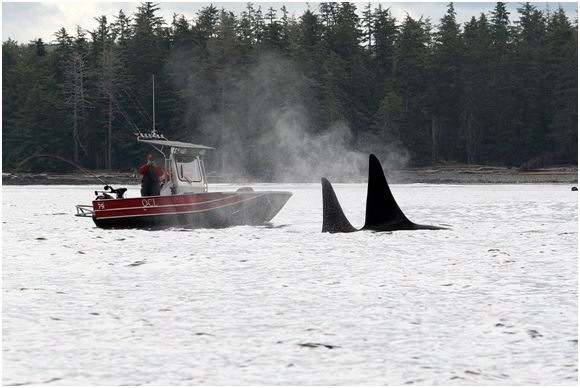 But, it's not just about fishing. As you troll down the coastline, casting lines for 60-70 lb Chinook salmon (also known as King salmon or Springs), you will be treated to some of the best wildlife watching anywhere.
From orca or killer whale swimming beside your boat to Sitka deer and black bear ambling down the shoreline to bald eagles swooping overhead, I've been to few places where you can experience nature, like in Haida Gwaii.
This is a real Canadian wildlife vacation. But don't think that means you have to rough it. On the contrary.
At Queen Charlotte Lodge, which is the fishing outfitter I used, 10-hour days on the water are followed by fine dining and luxurious accommodations, all in the middle of pristine wilderness.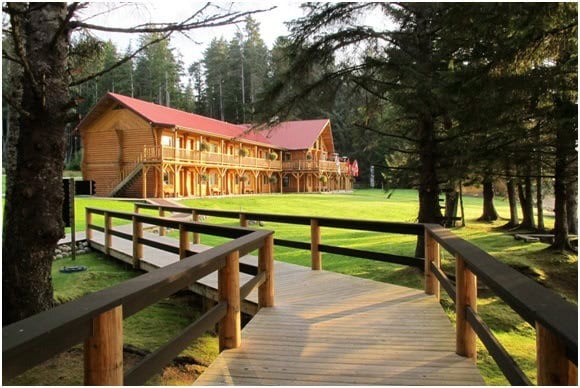 How Does It Work?
When you're traveling thousands of miles to go fishing, you're not expected to bring your boat or even rod and reel.
Queen Charlotte Lodge has a fleet of top-of-the-line boats rigged up with top-of-the-line fishing gear. Just choose whether you want a guided and self-guided package.
Self-guided means you operate the boat yourself without a guide, which doesn't mean that you're on your own.
Highly trained staff make sure every angler is prepared before heading out on the water, and once your rods are down, you can expect check-ins from the "fish master" who keeps tabs on the self-guided boats via Zodiac.
Still, self-guided may be more appropriate for experienced boaters looking for a little more adventure (but maybe a few less fish).
Indeed, if you go with a guided package, you head out on the Pacific with some of the most experienced salmon fishermen in the world.
Each of the guides spends almost 1,000 hours per season on the water, more than the average fisherman will spend fishing in a lifetime!
And that means you're getting serious insider knowledge on where to land the best and biggest Springs.
These guys forget more about fishing in a summer than most anglers learn in their whole lives. So it's a treat to hear them tell a fish story—all true, of course!
Note: If you like to shop before any trip, be sure and check out online fishing gear reviews for the latest products and recommendations.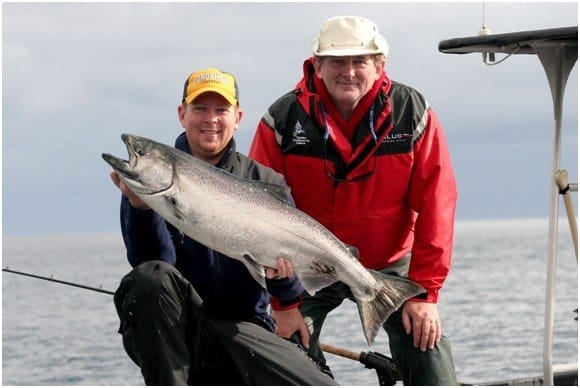 Where to Stay and What to Do
Queen Charlotte Lodge, located in Naden Harbour, is a self-contained fishing resort that boasts fantastic accommodations and facilities, making it a great fit for a group of fishing buddies or the whole family.
Besides the second-to-none fishing on the Pacific, there are also guided hikes that include visiting the historic sites of the Haida people and learning about their history and culture.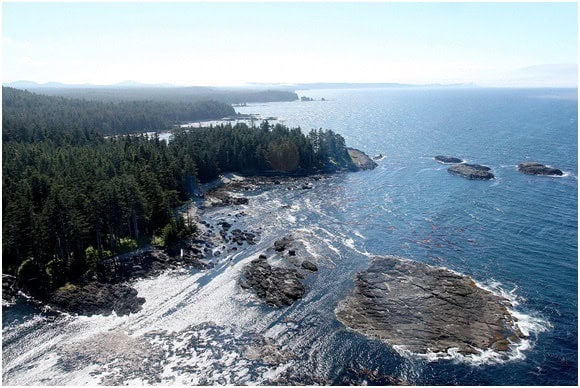 How to Get There
The adventure starts even before you get to your destination.
Fly direct to the town of Masset on Haida Gwaii from Vancouver's South Terminal Airport.
From there, a stunning 15-minute helicopter ride gets you to the lodge. Find out more at queencharlottelodge.com.
For the avid angler, it's a Canadian fishing adventure that's not to be missed. As for me, I'm already planning my next trip.
________
About the Author: Brent Mcnamee is the co-founder and Chief Operations Officer at Fresh Air Educators, Inc., the leading provider of online education for Boating, Hunting, Snowmobile, and ATV across North America.
LEGAL DISCLAIMER: Nothing in the aforesaid article should be considered personalized advice. The article may contain errors, and the writer's opinion may change substantially or in part based on actual facts and any number of variables. Any decision you make as a result of the above-noted articles is your sole responsibility.
This post was written by a guest contributor. Please reference the author's byline in the post above for more information. If you would like to guest post on Go Backpacking, please read our submission guidelines. For information on advertising opportunities, go here.
Planning a trip? Go Backpacking recommends: