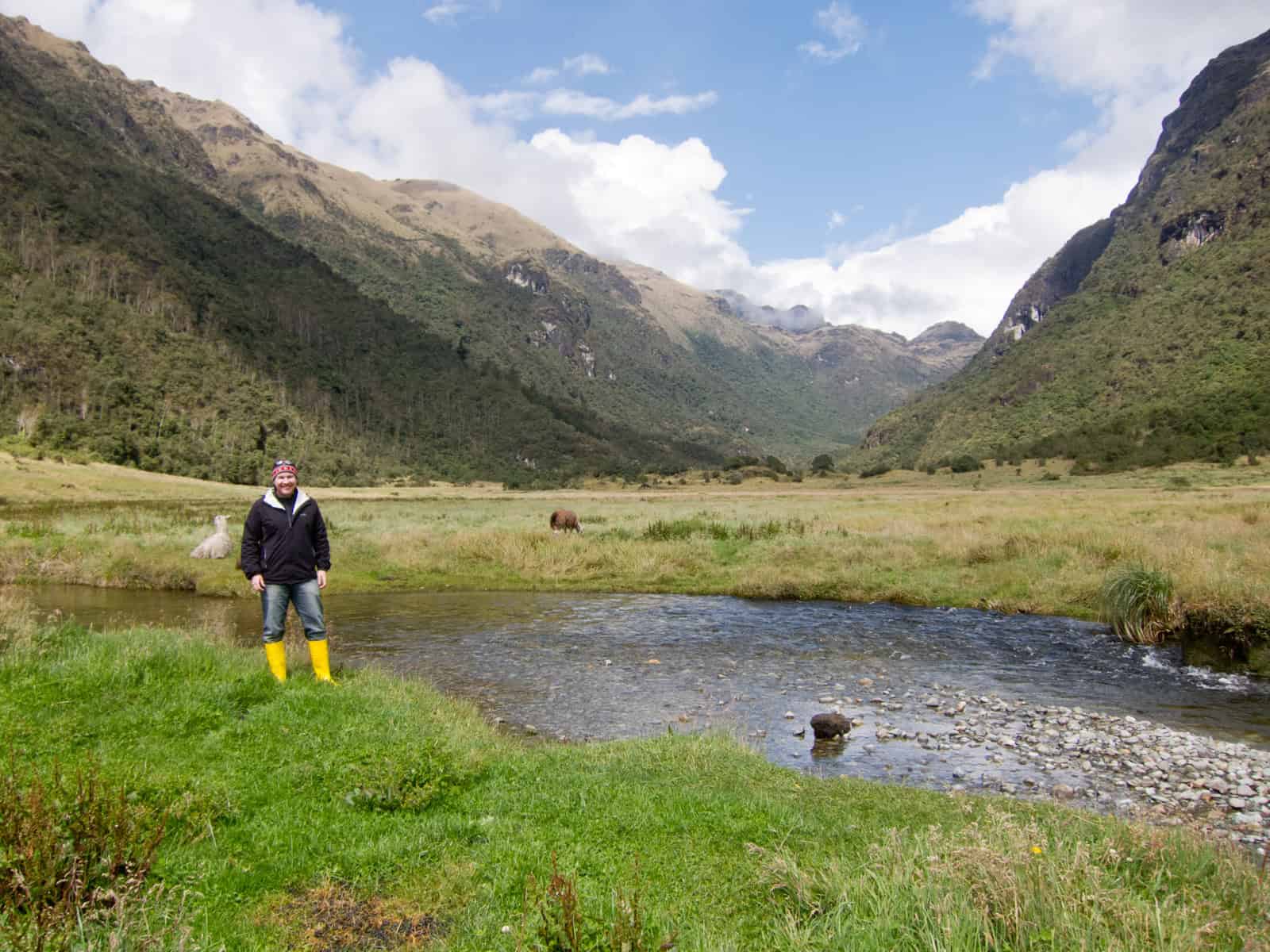 I first drove through El Cajas National Park (Parque Nacional Cajas) on the bus from Guayaquil to Cuenca, but I couldn't see a thing because it was in the early evening.
All I could tell, judging from the sharply colder air coming through my window, and the altimeter on my Casio watch, was that we were driving over a mountain pass 4,100 meters high.
Once I'd settled into Cuenca (elevation: 2,500 meters), I booked a day trip to go hiking in El Cajas National Park. I was joined by an older German couple.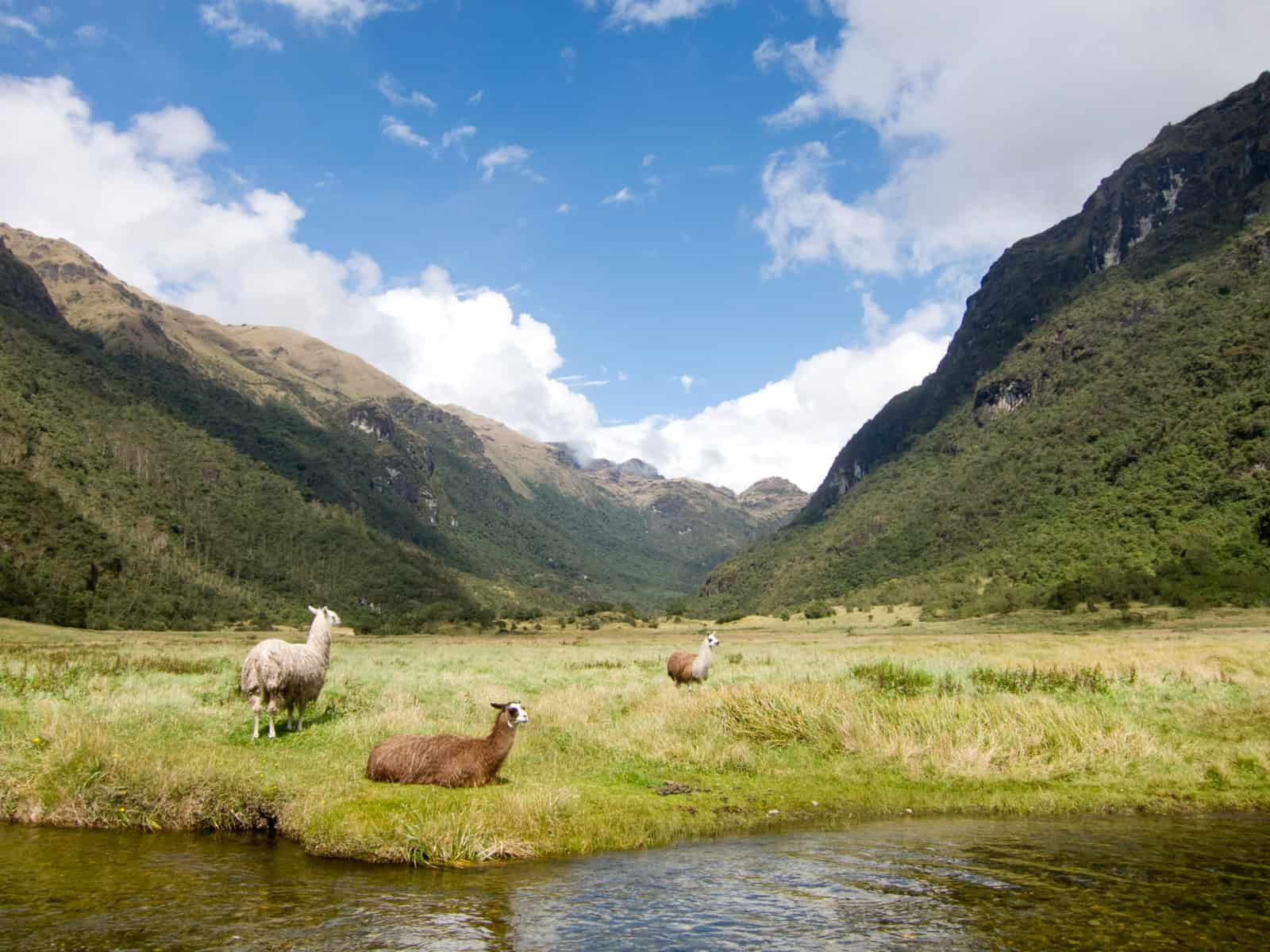 Our day began with a walk through a beautiful, glacial valley (3,100 meters).
This part of the park is a cloud forest and home to a wide array of birds; however, there were few birds to be seen because it was a sunny day.
According to our guide, the native birds are more active when it's cloudy.
As pretty as the valley was, it wasn't unlike other glacial valleys I'd seen. It did, however, help serve to get us acclimatizing.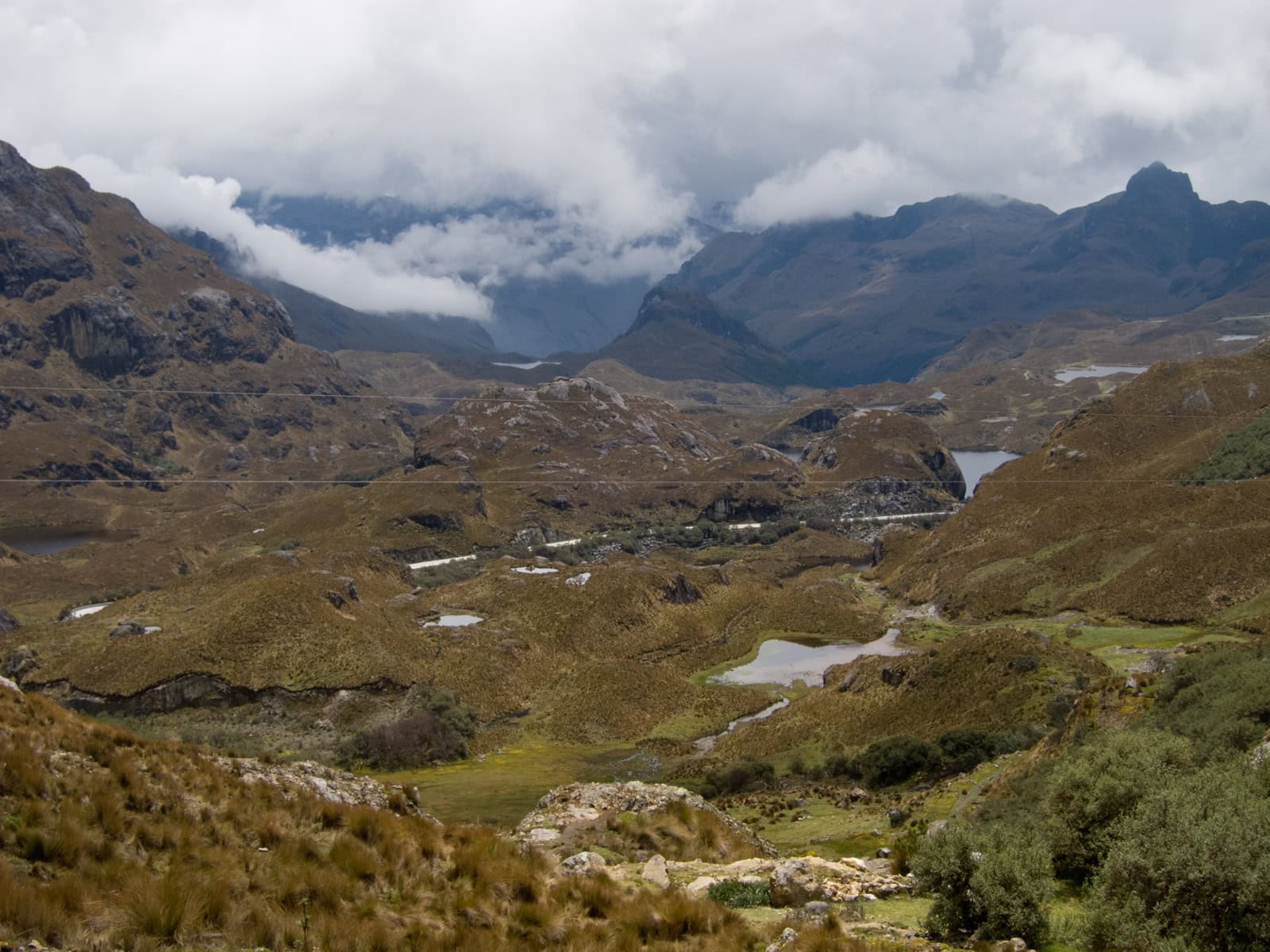 We drove along the same highway my bus from Guayaquil had taken until we were at the pass, marked by a giant park sign (4,167 meters).
Our guide pointed across the highway at a mountain and said it was exactly along the Continental Divide.
The Continental Divide indicates to which ocean the rivers in the region will flow. Rivers on the Western side flow to the Pacific, while those on the Eastern side flow toward the Atlantic.
It seems hard to believe small rivers would flow from Southern Ecuador all the way to the Atlantic, but they go the long way, down and out through Brazil and the Amazon.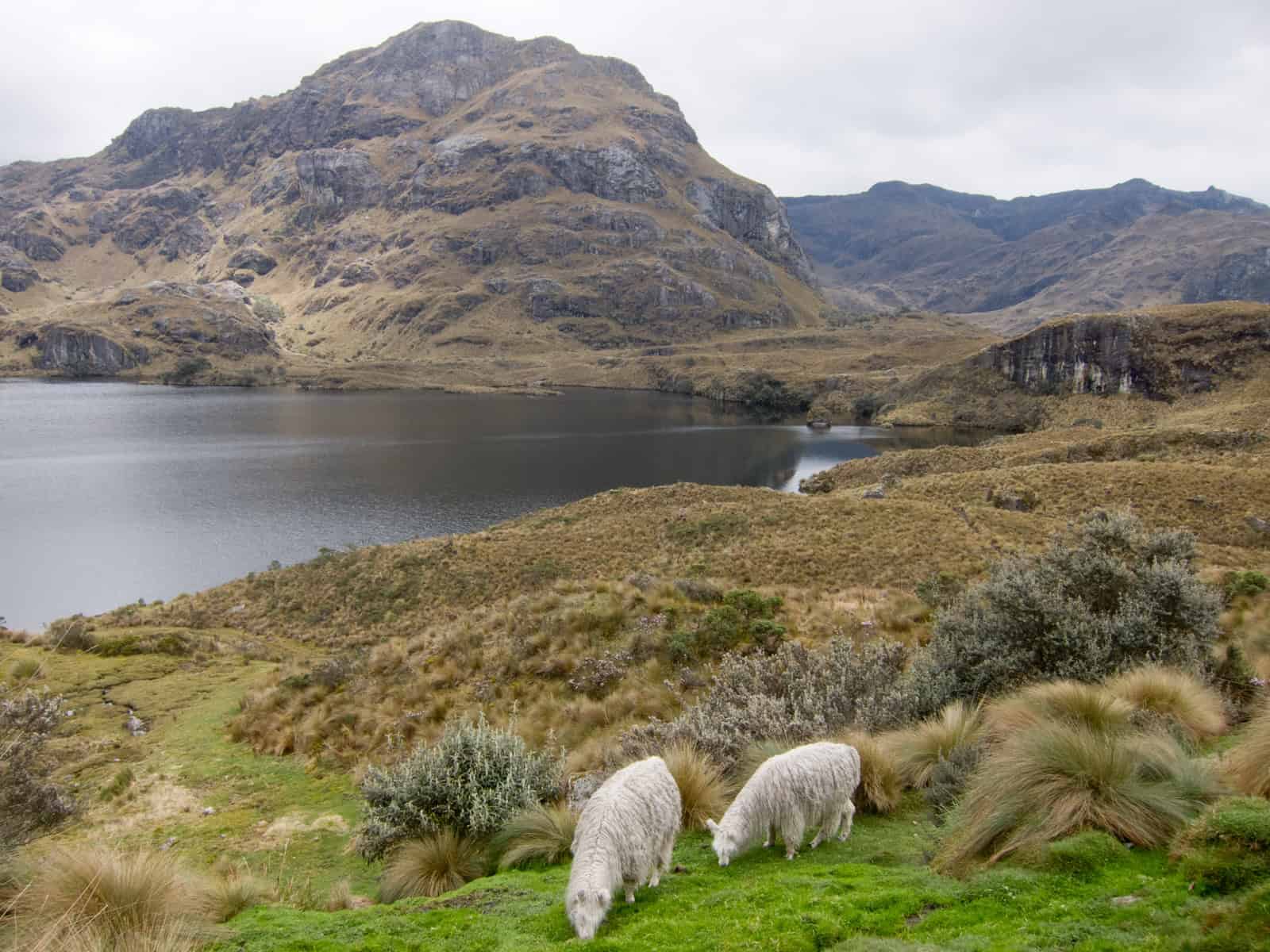 At the lodge near the entrance of the hiking trails, I ran into Sebastian, my bunkmate from the Galapagos cruise.
We'd exchanged Facebook info, but we hadn't been talking. It was completely random to run into him there.
Along with some friends, he was hiking the park independently, which is an easy way to save some money.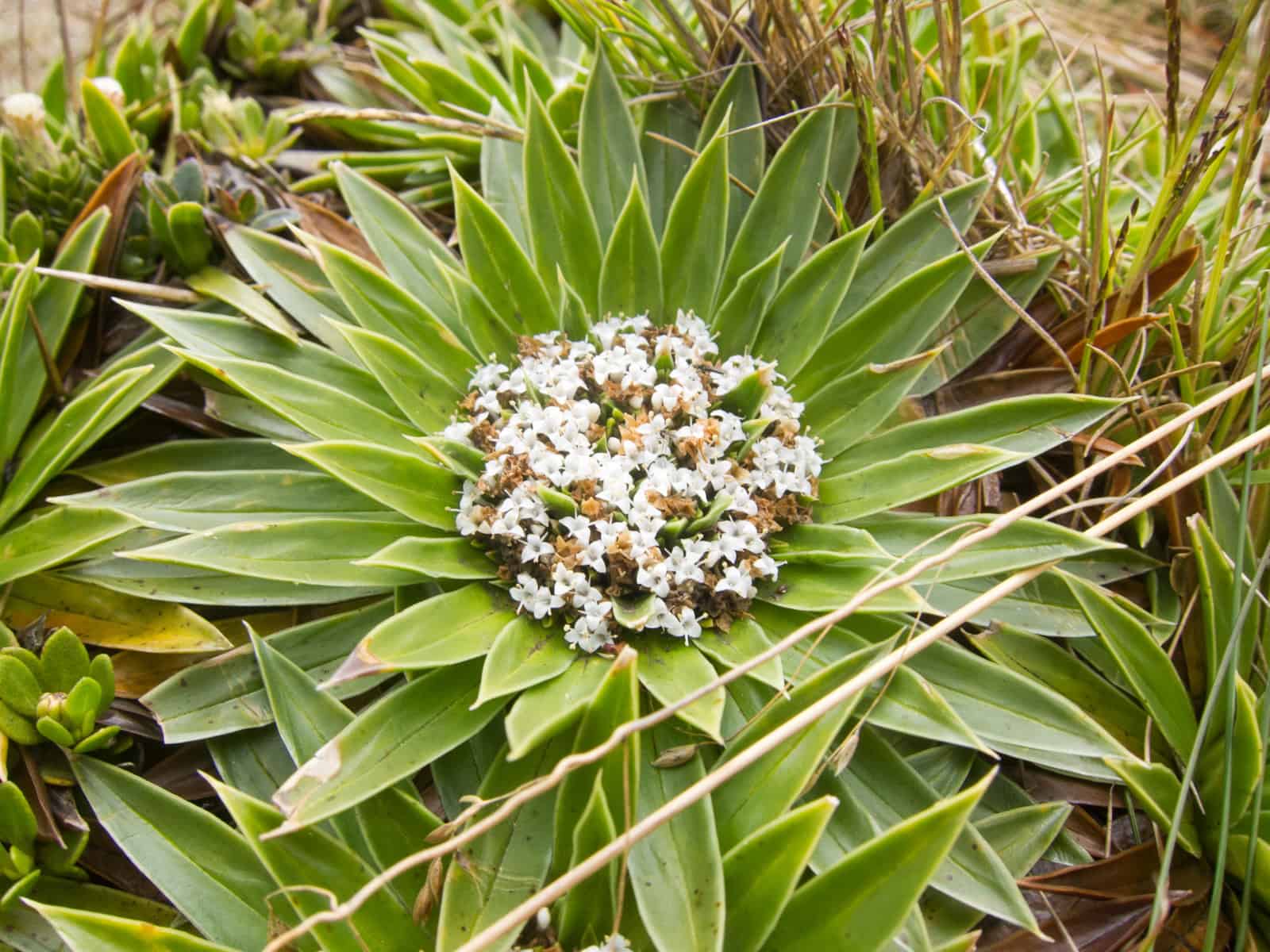 As my group walked ever so slowly, hearts pounding, our guide pointed out different types of flora.
I'm always fascinated by the little flowers that manage to grow at such high altitudes.
The park is home to a wide range of animals, including pumas and wolves (we saw some fresh tracks).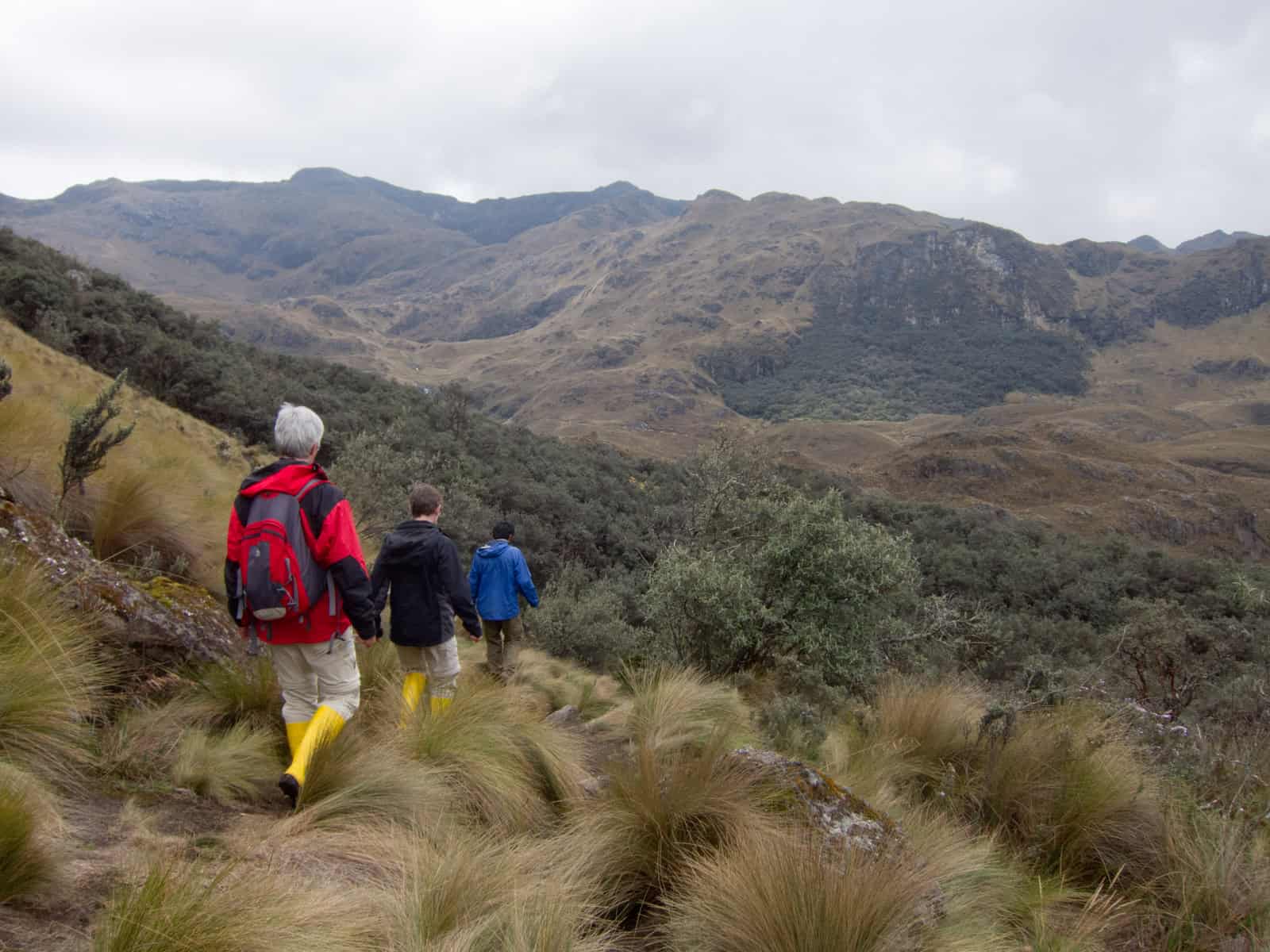 Forests are rare at elevations as high as 4,000 meters. However, El Cajas National Park is home to quinua forests, which as also known as "paper tree" forests because of the type of tree that grows there.
The bark is literally paper-thin. It's so thin, in fact, that it can be peeled off and used to roll tobacco, for example.
The twisting paper trees and moss-covered rocks gave it a fairytale-like feeling.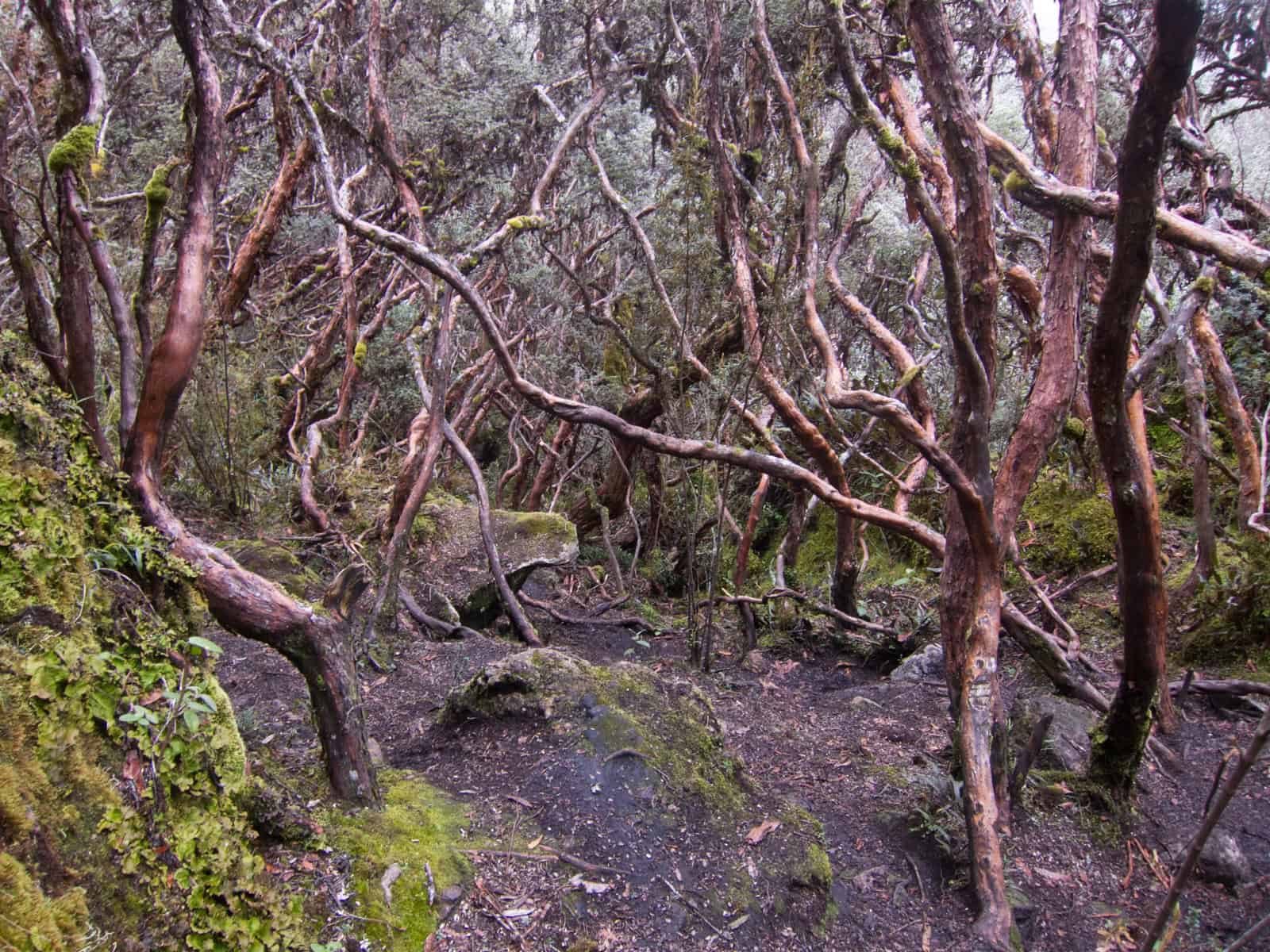 It was certainly unlike any other forest I'd ever walked through. I imagine in winter when it's coated with fresh, white snow, it's even more amazing.
Hearts still pounding, we made our way back to the car and drove short ways for a late lunch at a nice mountain lodge.
It was here that I discovered one of my favorite Ecuadorian dishes — Locro de Papa.
It's a creamy potato soup with a slice of avocado thrown in, and optionally, a chunk of cheese. The main course was fried trucha (trout).
Whether you go hiking in El Cajas National Park as part of a tour or with friends, the unique scenery and flora are not to be missed.
Dave is the Founder and Editor in Chief of Go Backpacking and Feastio. He's been to 66 countries and lived in Colombia and Peru. Read the full story of how he became a travel blogger.
Planning a trip? Go Backpacking recommends: