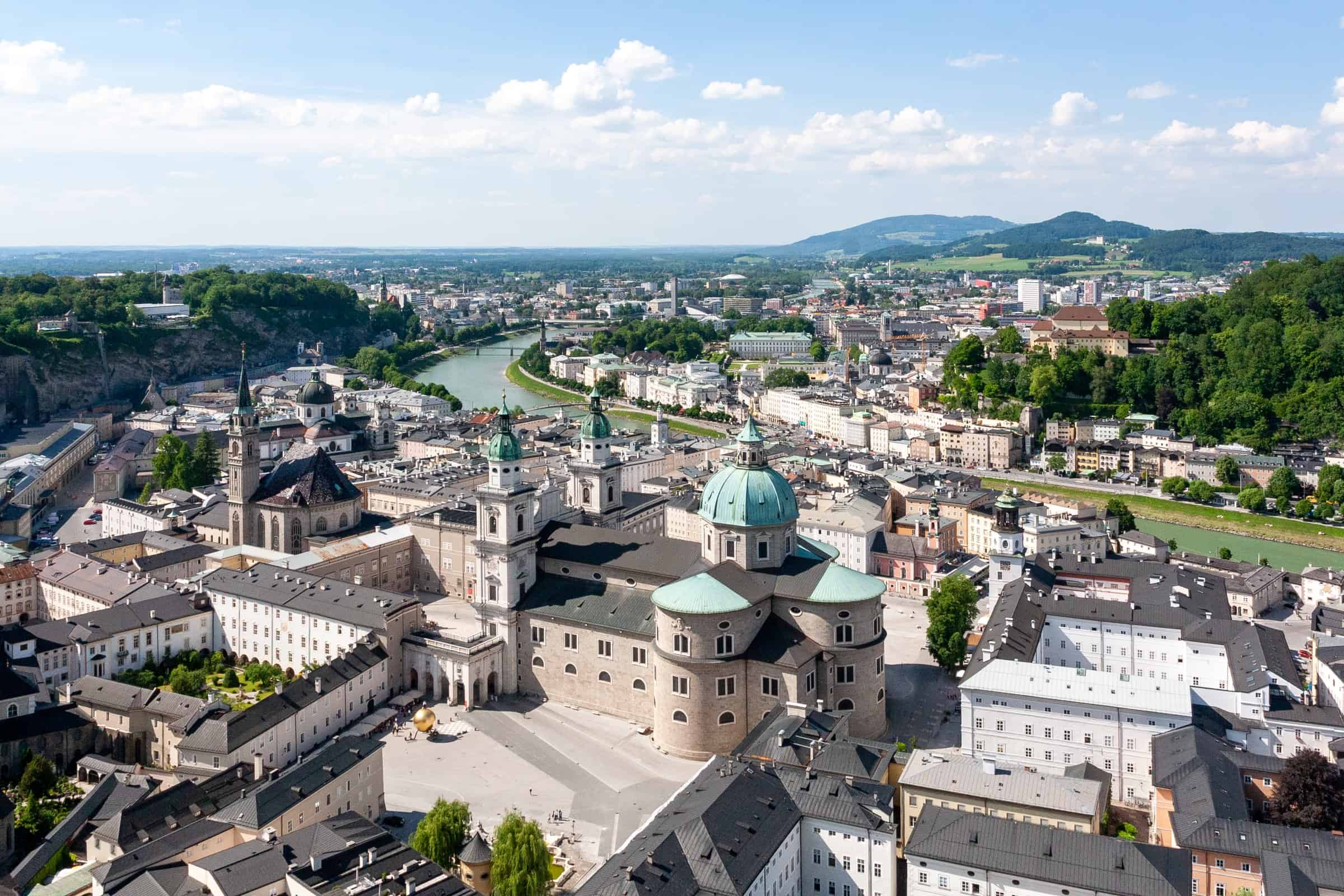 While planning your next backpacking trip to Europe, consider giving yourself five days in Salzburg, Austria.
Salzburg is the fourth-largest city in Austria, with around 150,000 citizens. It's situated on the country's northwest border with Germany.
It's renowned "Old Town" features classic baroque architecture and is one of the best-preserved city centers in Europe.
Salzburg is home to one of the greatest composers of all time; Wolfgang Amadeus Mozart — you may have heard of him.
And, if you have ever seen the musical/movie "The Sound of Music," you will notice that Salzburg was the setting of that beloved film.
The city, although not huge, has three universities that flood the streets with students day and night, creating an electrifying atmosphere at almost any time of year.
A Perfect 5-Day Itinerary for Salzburg
Here are some fun ways to spend your five days in Salzburg.
Day 1: Take a stroll through the center and Stiegl Brewery
On the first day, we went on a walking tour through the heart of Salzburg.
We covered a lot of ground and saw attractions such as Residenzplatz Square, Salzburg Cathedral, Festungsberg, and St. Peter's Abbey monastery.
Salzburg's center is very pedestrian-friendly and quite beautiful around every corner you turn.
When I think of Salzburg, I think of brick-laid alleys and a very sophisticated ambiance.
Afterward, we took a guided tour of the Stiegl Brewery.
It's worth the trip outside of the city center and is included in the city pass attraction package.
Stiegl prides itself as being the only beer company in Salzburg not owned by a larger corporation.
When we finished the tour, we were able to try six different beers of our choosing at no extra cost.
Each had a distinctive taste, but none were distasteful in my mind. Overall, it offered a different experience than many breweries I've visited.
See also: Top 10 Things to Do in Vienna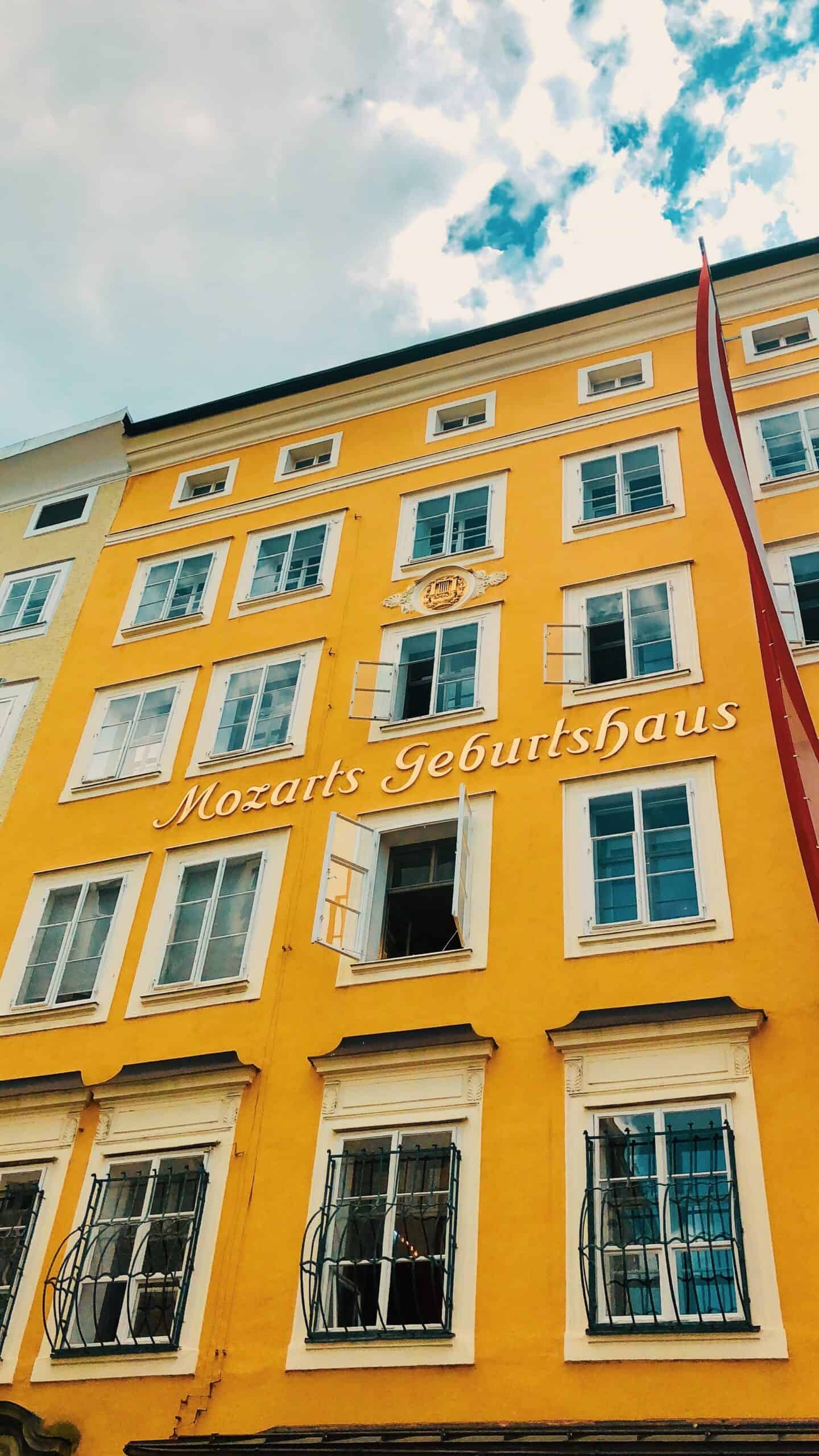 Day 2: The Museum Circuit
The next day, we spent time in all the Salzburg museums we could handle. My favorite was the Nature Museum.
Another worth noting is Mozart's birth home and the house he grew up in with all of his pianos on display.
It's a pretty cool experience for a classical music fanatic.
Salzburg is certainly good for museums. As mentioned earlier, you can purchase an all-inclusive Salzburg Card for under $50.
It is valid for 24, 48, or 72 hours. It ended up saving us a lot of money.
Day 3: Hallein Salt Mine
Only a 20-minute train ride from the center of Salzburg is the Hallein Salt Mine.
It is a bit out of the way and off the main sightseeing path, but after touring, I was happy we decided to do it.
On the tour, you will actually cross the border to Germany in deep underground tunnels before crossing back into Austria.
It was an unusual experience and worth the short day trip.
Day 4: Barmstein
The next morning, I did an early morning hike up Barmstein, which locals described to me as a "small hill."
It was totally underplayed as this is a huge rock formation shooting into the sky around 2,400-feet-tall.
There are two rock formations that tower over the area.
I chose to hike the smaller one because the taller one is a more strenuous, dangerous climb — especially alone, and that is no joke.
Nevertheless, the smaller one wasn't much smaller and was still an exhilarating hike.
It offered a beautiful city view on a gorgeous day full of sunshine.
Barmstein is no more than 10 miles from Salzburg.
See also: 5 German Cities Worth Visiting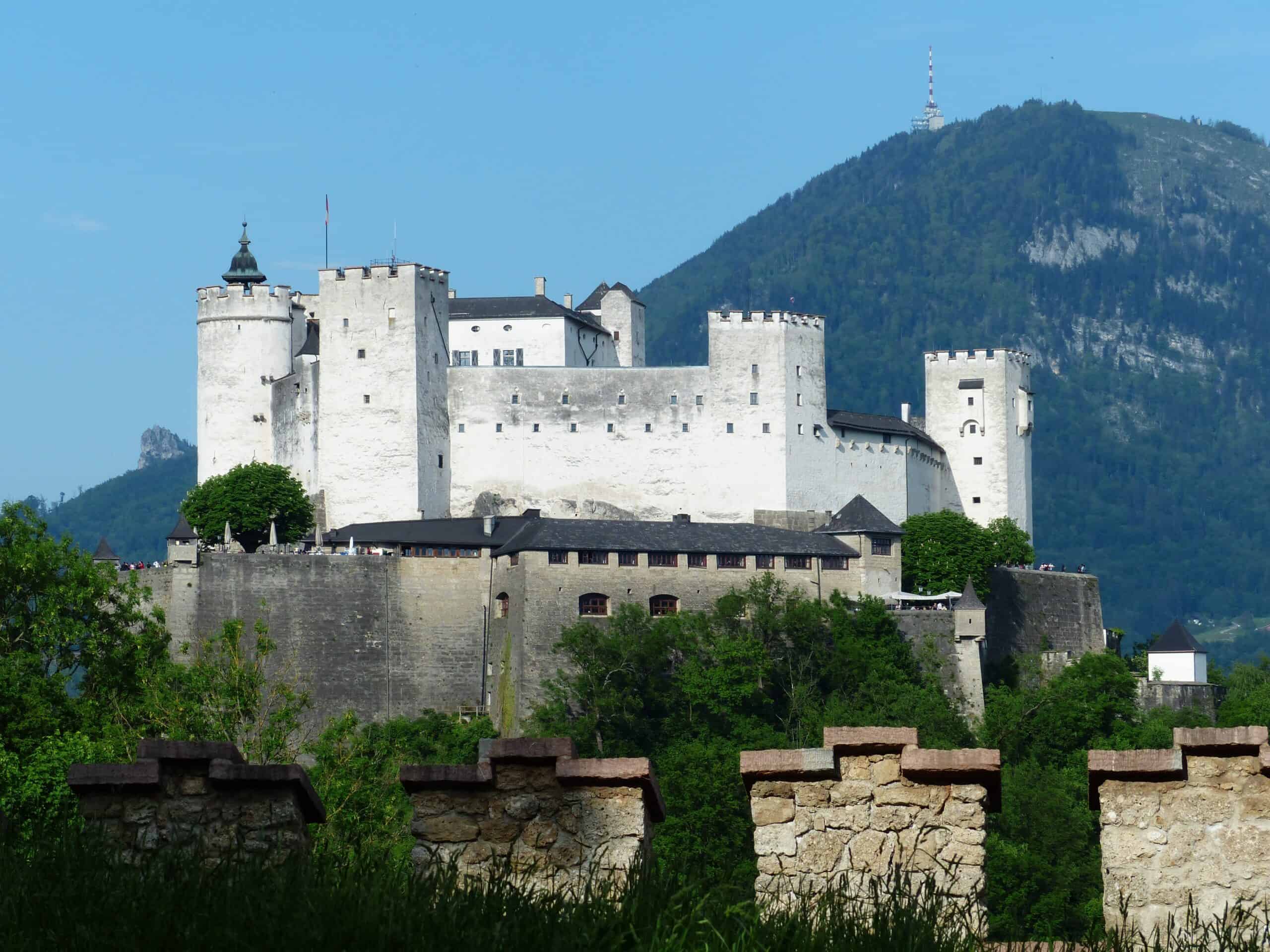 Day 5: Gaisberg and Hohensalzburg Castle
Gaisberg is Salzburg's tallest mountain peak that you can drive up.
I decided to give my legs a break and take a short day trip to the top.
Unfortunately, when we got there, the previous storm had created a fog so intense that we couldn't even see 15-feet in front of us.
It wasn't much of a view that day, obviously, but from what locals say, it's quite a spectacle on a clear day.
Later, we visited the Hohensalzburg Castle; perhaps Salzburg's crown jewel.
The whole week, no matter where we were in the city, it seemed we could look to the hilltop in the middle of the city center and see the gorgeous, giant white castle looking us in the face.
I was so ready to get there on my last day, and it didn't disappoint.
We couldn't have asked for better weather in the afternoon for viewing.
The castle offers an excellent panoramic view of the entirety of Salzburg and surrounding cities.
I chose to take an audio tour and learned quite a bit about the castle's changing history as well.
More Attractions, Bars, and Restaurants
Mirabell Palace – a 17th-century palace and botanical garden
Hellbrunn Palace – Renaissance palace and parkland
Hangar-7 – owned by Redbull CEO full of racing planes and Formula 1 cars
Christmas Markets – a must if you visit during the holiday season (runs from the third week of November until Dec. 26th
Stern Bräu – perfect for an authentic Austrian meal in the city center
Café Fürst – for a taste of Salzburg's coffee culture and good people-watching
Afro Cafe – well-located in-between various attractions, consistently rated one of Salzburg's best foodie stops.
O'Malley's Irish Pub – Hot spot for locals on a weekend night.
Burgerista – Big burger baskets for around $10
Mountain Biking – always popular for adventure and adrenaline enthusiasts in Salzburg
***
Spending five days in Salzburg is incredibly easy and I could have spent five more without getting bored.
Next time, I'd like to do even more adventure activities as the surrounding area is full of natural beauty.
If you are in Salzburg or planning a trip there, don't be shy in preparing more than you can handle. There is so much to see in Salzburg!
Planning a trip? Go Backpacking recommends: