My first visit to Vienna was in 1998, as I backpacked Europe with friends for the Summer after my college graduation.
After an exciting few days in Prague, we boarded a train for Vienna.
Upon arrival, we left the station and hopped on a trolley that took us around the city, only we had no idea where we were going.
Less than an hour later, we were back at the train station, with our sights set on Italy.
Looking back, I have to smile, because that's the kind of spur-of-the-moment decision-making that's possible when you're traveling with a Eurail pass.
My next exposure to Vienna came through the lens of Richard Linklater, in the 2004 cult classic Before Sunrise (one of my all-time favorite travel movies).
In the Fall of 2012, I made it a point to give Vienna another try, this time traveling solo. I discovered a city rich in culture, art, and grand palaces.
The following are my recommendations for the top 10 things to do in Vienna.
1. Museum of Fine Arts (Kunsthistorisches Museum)
The Kunsthistorisches Museum, Vienna's Museum of Fine Arts, is truly immense. At 14 Euro, or $18, it's expensive, but I guarantee you'll get your money's worth.
One can find everything from collections of Egyptian art and Greek antiquities to medieval armor and modern art.
My favorite period is the Italian Renaissance, which I studied extensively in college.
Stumbling across Raphael's Sistine Madonna in the Old Master's Gallery in Dresden was a real surprise, but Vienna had one of my favorites by Raphael, The Madonna of the Meadow (1505).
Also, you can view numerous other masterpieces by Titian, Hieronymous Bosch, Peter Bruegel, Jan Vermeer, and Albrecht Durer.
Best of all, unlike in Dresden, non-flash photography is allowed.
2. MuseumsQuartier
Across the street from the Museum of Fine Arts is the MuseumsQuartier, a complex featuring several smaller museums focused on more contemporary art, as well as performance space and a few cafes.
Most notably, the white Leopold Museum (€12, or $16) is dedicated to Austrian art from the 19th century onward, while the black stone Museum of Modern Art (MUMOK, €10 or $13) features permanent exhibits of 20th-century art, and rotating exhibitions.
When I visited the MUMOK, there was a temporary exhibit by Dan Flavin entitled "Lights," which consisted of various galleries lit up by multi-colored fluorescent lights.
See also: The Best Museums in Stockholm
3. Schönbrunn Palace
According to its website, "Schönbrunn Palace is part of the World Cultural Heritage and Austria's most visited sight."
What initially started as a hunting lodge at the end of the 17th century, was later transformed into the Summer residence of The Hapsburgs (the ruling family of the time).
Between the place and expansive gardens, this palace is on a similar scale to France's Versailles.
Audio and human-guided tours are timed throughout the day, with a variety of admission prices depending on how much you want to see. The basic Imperial Tour with audio guide costs €11.50, or $15.
More so than the palace's interior, which you're not allowed to photograph, I enjoyed walking through the well-manicured gardens just as the Autumn colors were at their peak.
4. Tiergarten (Zoo)
Accessible from Schönbrunn Palace, at the cost of €15, or $20, is Tiergarten.
Built in 1752, it's the world's oldest zoo, featuring a wide variety of exotic animals, including panda bears, lions, tigers, cheetahs, and rhinos.
I rarely pass up the chance to visit a capital city zoo, but I found this one to be pretty small, yet it's so convenient if you're already visiting the palace, you may not want to skip it either.
See also: How to Spend 5 Days in Salzburg, Austria
5. St. Stephen's Cathedral (Stephansdom)
Another one of Vienna's most famous and visited sites is St. Stephen's Cathedral.
Built in 1147, it's 137-meter spire made it the tallest building in Europe for quite some time.
As you can tell from the photo above, it was undergoing a massive renovation at the time of my visit in November 2012.
The results are astounding if you compare the before, the dark-colored side, with the after, the lighter-colored front facade, for example. The steeply pitched, zig-zagging tile roof adds some color to an otherwise drab Gothic church.
6. Naschmarkt
If there's one thing I noticed during my brief stopover in Brno, Czech Republic, it's that Europeans still love to buy their fruits and vegetables at open-air markets.
Vienna features several large outdoor markets, the most popular of which is Naschmarkt.
It just so happened that my Wombat's Hostel was located across the street from the market, so visiting it was the first thing I did in Vienna.
A dizzying labyrinth of around 120 market stalls offers everything from fruits and veggies to sausages, pastries, and ice cream.
If you want to save on your food costs, skip the restaurants (which the market also features), and eat from the streets.
Every evening, the locals also frequent the market to enjoy drinks at any one of the numerous bars, most of which offer a combination of indoor and outdoor seating.
To my surprise, colder temperatures didn't seem to deter anyone from shopping and hanging out at the market.
See also: Top 10 Things to Do in Munich
7. Belvedere Palace (Schloss Belvedere)
The Belvedere Palace consists of two large Baroque buildings, the Upper and Lower Palaces, separated by a large garden.
The Upper Belvedere, which I visited, features several art galleries. A variety of admission tickets are available for one or more of the buildings in the complex. A combo ticket for everything costs €21.50, or $28.
Located a 5-minute walk from the train station used to reach Bratislava, the Upper Belvedere Palace is an easy site to squeeze in if you're in the neighborhood already. Luggage can be checked in the clock room.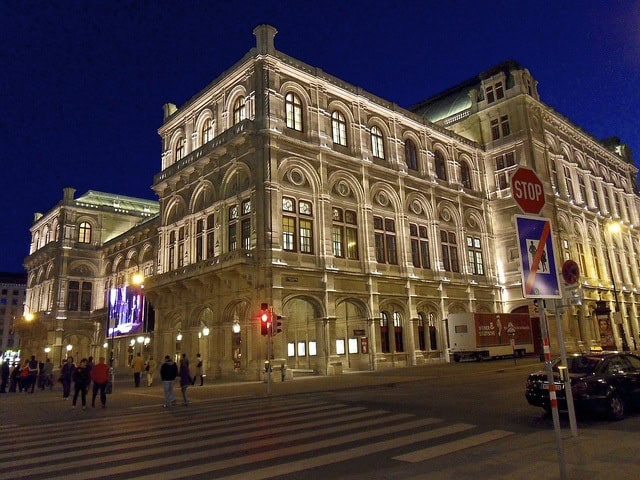 8. State Opera House (Staatsoper)
Fans of the performing arts, including opera, will be hard-pressed to find a more fitting and stately venue than the State Opera House, known locally as Staatsoper.
Performances have been occurring here since 1869, and tickets can be booked online. Proper attire is required.
Curious visitors just looking to take a peek inside, can take advantage of the guided tours that are also available.
9. Sigmund Freud Museum
In the #9 spot, we have the Sigmund Freud Museum, which was built in a former office and living quarters of the famous doctor.
This small museum features a collection of Freud's former belongings and aims to educate visitors about the man behind the psychology.
At €8, or $10, it isn't cheap (though it is one of the least expensive things to do in Vienna).
10. Spanish Riding School (Spanische Hofreitschule)
The Spanish Riding School in Vienna is the only institution in the world that has practiced for over 440 years and continues to cultivate classical equitation in the Renaissance tradition of the haute école.

School website
As exciting as that might sound, I decided to skip the Spanish Riding School in person after reading about Andrew McCarthy's experience there in The Longest Way Home.
___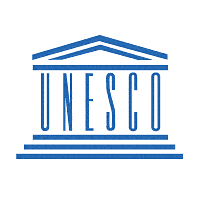 The Palace and Gardens of Schonbrunn became a World Heritage Site in 1996, and the Historic Centre of Vienna was listed in 1996.
Click here for the full list of UNESCO sites Dave has visited during his travels.
_________
My travel to/from Vienna by train was made possible by a Global Eurail Pass, courtesy of Eurail.com.
Dave is the Founder and Editor in Chief of Go Backpacking and Feastio. He's been to 66 countries and lived in Colombia and Peru. Read the full story of how he became a travel blogger.
Planning a trip? Go Backpacking recommends: