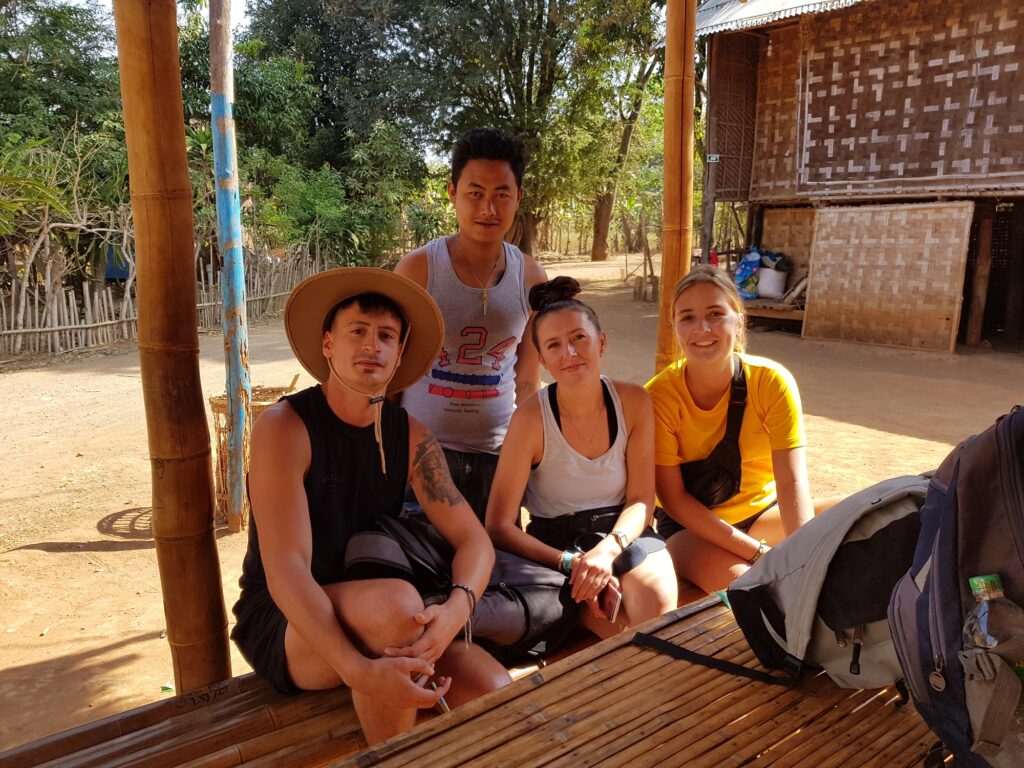 Over the past few years, you may have seen the horrific news stories sharing the deaths of tourists and locals in Myanmar.
The landmines in Myanmar are a real threat, resulting in hundreds of people being killed each year.
However, Myanmar is a beautiful country to visit, and I have enjoyed visiting and hiking there in the past.
Today I'm going to share with you the history and facts about the landmines.
I hope this will help you make an informed decision about your future travels to this area.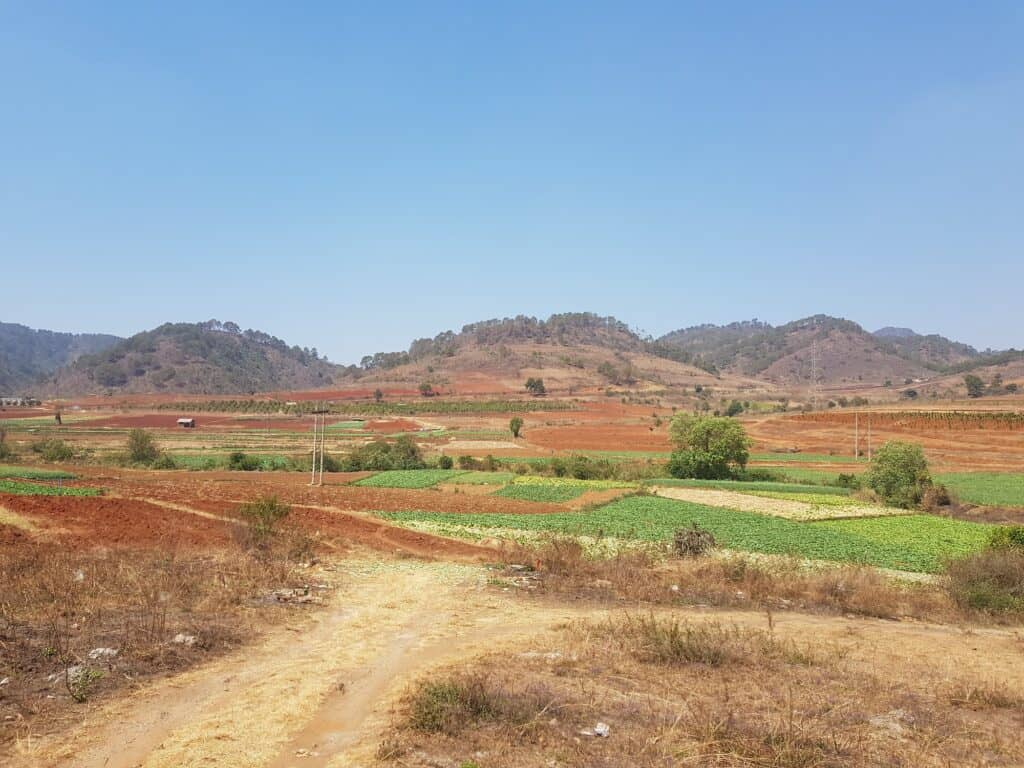 History of Myanmar's Landmines
The country of Myanmar has suffered the longest civil war in history, killing hundreds of thousands of people.
Due to decades of fighting between the national military and ethnic minority armed groups, the country has a severe threat of landmines.
They stop farmers and people from being able to work on the land, and citizens live in fear of them exploding.
In the rural areas of northern Rakhine, landmines are a threat to residents' incomes.
They rely on bamboo for making products and the forest as a source of food.
Mines generally have two purposes: to create defensive barriers and to deny enemy use of areas.
Myanmar and Syria are the only two countries in the world to lay land mines still.
In 2015, the re-election of the civilian government brought hope for the future to the people of Myanmar.
However, landmine clearance has still not taken place, and many children and adults have lost their lives due to them.
The threat of landmines and bombs has also stopped the return of refugees and displaced citizens.
In 2016 fighting continued between rebel groups, raising fear in citizens and visitors alike and causing more casualties.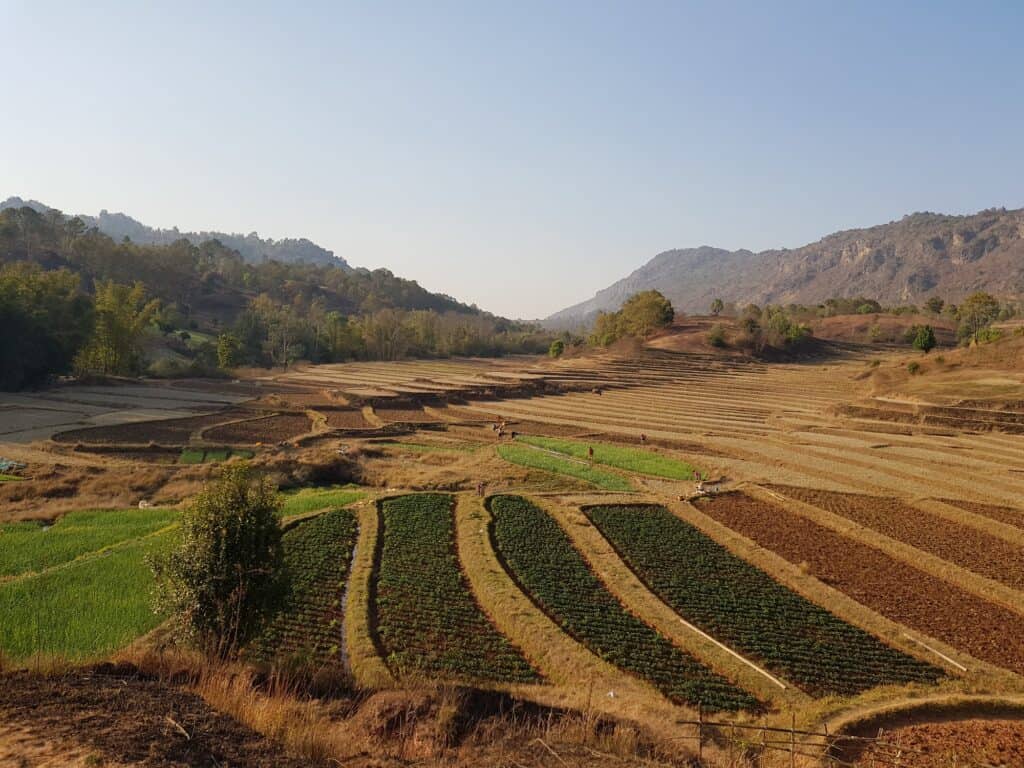 Areas Where Landmines Are a Threat in Myanmar
Due to the ongoing conflicts, parts of Myanmar are still heavily contaminated by these landmines.
The central region of Bago is a high-risk area. The other major areas to be concerned about are the eastern and northern borders of Shan, Kayin, Kayah, and Kachin states.
Northern Myanmar, particularly Shan state, is a popular hiking region, and sadly tourists lost their lives in this area just last year.
Hsipaw in Northern Shan state is an area that appreciated the return of tourists; however, it has a risk of landmines during any hike.
I have enjoyed traveling in this area in the past. However, you do have to be very aware of the dangers and safety precautions to take.
Statistics About Landmines in Myanmar
In 2018 the estimated figure for landmine deaths in Myanmar was 430, almost double that of 2017.
Myanmar has the fourth-highest number in the world for landmine deaths, only beaten by Afghanistan, Syria, and Yemen.
However, accurate figures are very hard to find about Myanmar, so the statistics and injuries may be a lot higher than stated.
There is no government initiative to track landmines, and so figures are generally totaled from news stories and locals.
These deaths comprise of a wide range of ages and a split of genders.
The types of mines used include antipersonnel mines and antivehicle mines.
Back in 2016, two German visitors and their local guide also suffered injuries in Northern Myanmar.
They were in an area that had recently experienced fighting between ethnic minority rebel groups.
They were walking near Kyaukme Township in northern Shan State and were lucky to escape serious injuries.
So far, in 2020, it has been reported that more than 25 civilians have been killed and over 100 injured from landmine blasts.
This year the majority (over fifty percent) of incidents have taken place in the Rakhine state, where the Myanmar military and Arakan Army are still fighting in this area.
Shan and Kachin states have also received multiple deaths and injuries, so are still areas to be wary about visiting at this current time.
I'm sure you will remember some of the tragic stories that made international news in the last couple of years.
In November 2019, a German tourist was killed and an Argentinian woman hospitalized after driving over a landmine.
This took place in the Hsipaw Township in northern Shan State.
The woman was walking behind the motorbike due to the bumpy surface and was lucky enough to escape serious injury.
This remote area has many travel restrictions, especially for foreigners, however the hiking trails here still attract adventurous explorers.
The future of landmines in Myanmar
Myanmar has expressed support for the Mine Ban Treaty, however, has yet to agree to it.
The armed forces in Myanmar claim that they only use landmines on limited occasions.
During 2018, Myanmar stated that the process of peace in the country is the highest priority.
In May 2018, U Kyaw Tin, Myanmar's Minister for International Cooperation, said that Myanmar would join the treaty if a nationwide ceasefire agreement took place.
However, there appears to have been no progress on this to date in 2020.
There are calls for locals to be further educated on the risks of landmines in the northern states that are heavily affected.
The majority of accidents happen due to citizens not being aware of the threat of mines, resulting in them stepping on one.
Educating Yourself Before a Visit
Myanmar is a diverse and fascinating country to visit, and I would encourage anyone to plan a trip there.
However, when planning your trip, I'd recommend taking the time to research and understand the risk of landmines in the areas you are planning to visit.
Myanmar is continually undergoing modernization in certain regions.
Therefore it's recommended to visit while an authentic experience still exists.
If you are crossing borders, you will need to be very wary of landmines on Myanmar's side.
There are also other risks at the borders, including drug trafficking and armed forces.
I thoroughly enjoyed my time hiking in Myanmar, and with safety precautions, it's possible to enjoy your time here.
The two-day hike from Inle Lake to Kalaw is one of the highlights of any visit to the country.
I enjoyed the nature and cultural immersion I experienced during this trip and felt safe with my guide.
It is an incredible part of Asia that many people don't get to visit. With proper precautions and planning, you will have a fantastic time here.
Once in Myanmar, keep up with the local news, in case of any incidents that may affect your trip.
Top Tips For Visiting and Hiking in Myanmar
Here are some of my top tips for visiting Myanmar and planning a safe hiking adventure in the country.
Remember that a large part of Shan state and other nearby states are off-limits to visitors.
Ensure you only travel within areas that are recommended for foreigners at your time of visit.
Hike with at least one companion or even better, hire a guide for your trips. The best option is to find a reputable tour operator and travel with them for the entirety of your hiking adventure.
Some areas are restricted to foreigners. Ensure you don't step into these areas by researching your route before heading out.
Consider sticking to day hikes instead of multi-day experiences. As a foreigner, you need to be registered each night with local authorities by the owner of licensed accommodation.
In the rainy season take extra care, as trails can become very slippery and dangerous. The best time for hiking is generally between November and March.
Research your route before heading off and stick to trails that match your capability as a hiker.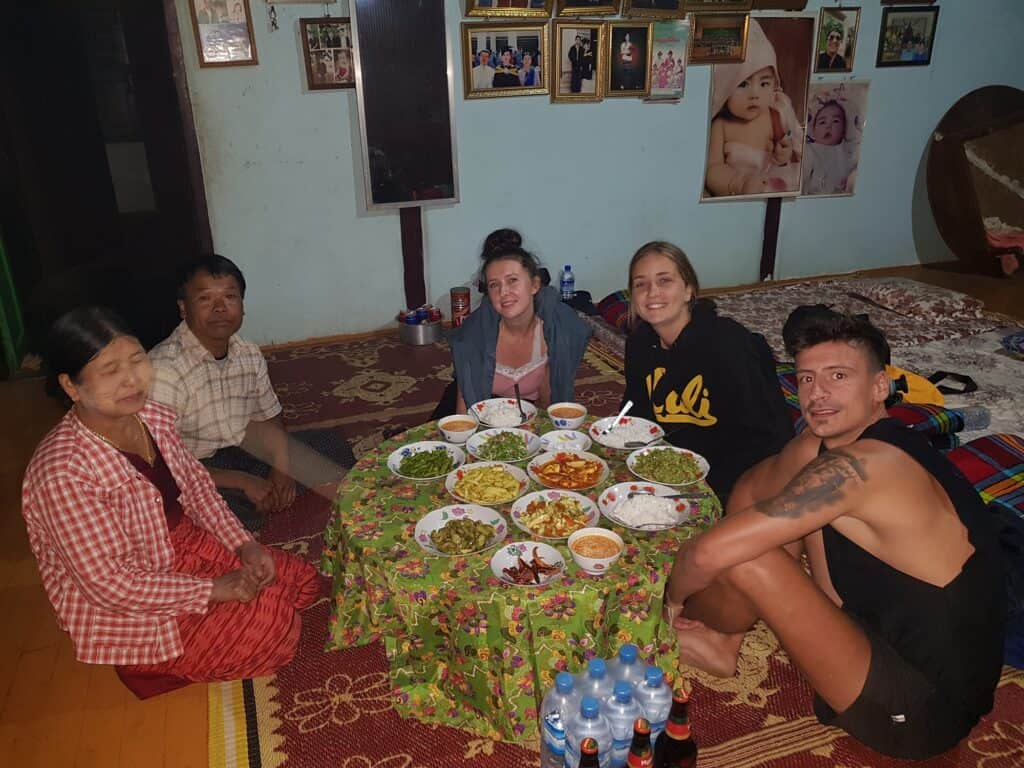 Top Hikes in Myanmar
If you are ready to travel to Myanmar and feel comfortable with the risk of landmines, these are some of my favorite hikes in the Shan State area.
I recommend traveling with a guide or well-respected travel company to all of these locations:
Lashio – great for trekking and waterfalls
Hsipaw – travel with a guide over mountains and enjoy meeting residents
Kalaw to Inle Lake – take a two or three-day trek in the area and enjoy a local homestay
Mindat – in Chin State in Western Myanmar. Enjoy seeing the tattooed women in this area as you trek through the mountains.
I hope this information will help you to understand the ongoing issues and threats that Myanmar faces as a country.
It's a beautiful country to visit full of culture and adventure but has an unfortunate history and ongoing issues.
If you do get the chance to visit, you won't be disappointed and will have memories to last a lifetime.
Educate yourself before your trip, and follow the news while in Myanmar to keep up to date with any incidents.
Ensure you take precautions and look after yourself, especially while hiking and visiting northern Myanmar.
Have a wonderful time on your trip to Myanmar!
The author of Thailand Nightlife Travel Guide book, quit the job to travel the world. TravelTrained features topics like travel adventures in Asia, social life while travelling, nightlife, party hostels and pub crawl reviews.
Planning a trip? Go Backpacking recommends: