On any list of the most expensive cities to visit in the world, London is bound to be present.
Consequently, there is so much to see and do in the UK's capital.
The sheer amount of attractions and activities on offer is almost as mind-boggling as their cost.
However – it is possible to visit London and come away feeling not only satisfied with all you've seen and done but the subsequent balance of your bank account to boot.
Expenses like hotels, luggage storage, meals, tickets to shows, and transportation are to be expected anywhere in the world, but London is one of the most expensive cities, so these could add up quickly.
Here are some tips and tricks for those wanting to experience London on a budget.
Purchase a Travelcard
As someone who lives and works in London, I find my travelcard to be a financial godsend.
Depending on how long you're spending in the city and how often you'll be using public transport, the travelcards can seriously work in your favor.
A weeklong travelcard for zones 1-2 costs around $42 (£32.40) and gives you unlimited travel on all London transport, within those particular zones.
Considering the Tube can cost around three quid a pop, you're looking at a significant saving.
Plus, did you know that the possession of a travelcard gives you a discount on river cruises on the Thames?
I didn't either until I tried it out for myself and saved precious pounds.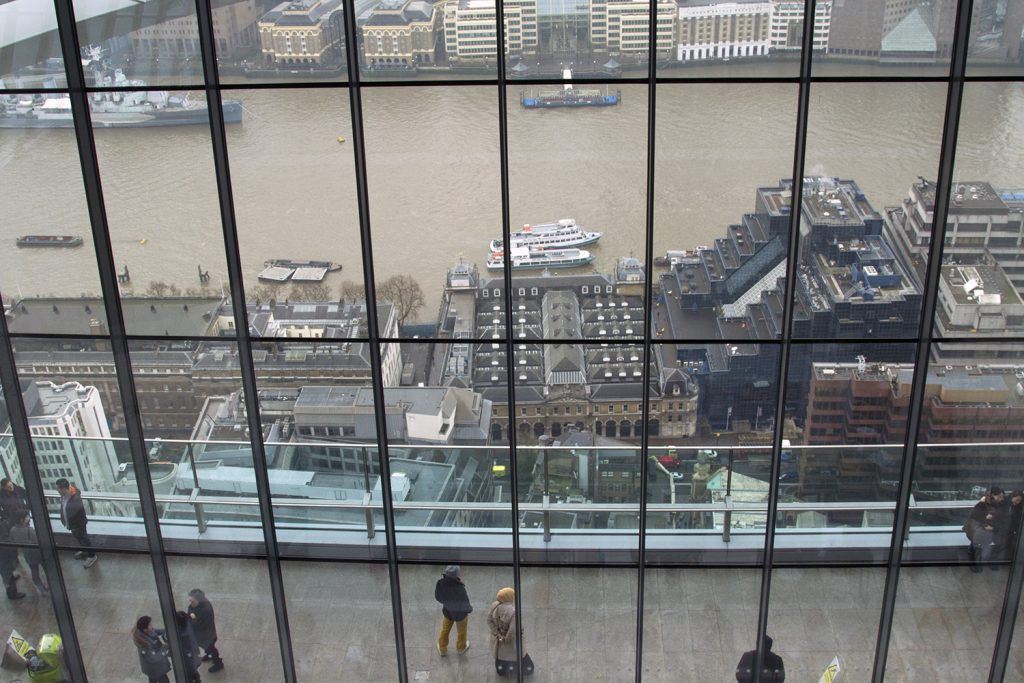 Marvel at the cityscape from the Sky Garden
London has one of the most distinctive and varied skylines in the world, dotted with four-century-old churches and cathedrals, 1960's concrete nightmares, and skyscrapers, which are a mere handful of years old.
If you're making a trip to the city, it's worth making a point of seeing it from above.
There are countless options for doing just this, with a range of vantage points offered over a spectrum of prices.
If you're concerned about cost, you might want to forgo the View from The Shard (which is priced at roughly around $40 a ticket) for the Sky Garden, located in the Walkie Talkie, which is right across the river from Western Europe's tallest building.
All you'll need is a bit of organization, as tickets usually become available around a week in advance.
It's worth going to see. Not only is the view quite lovely, but you're surrounded by what is effectively, as the name suggests, a garden in the sky.
Buying tickets for West End shows
If you're any fan of theater, you have to see at least one West End show.
There's always something going on in Theatreland, making it one of the most saturated areas for tourists.
The problem is, some of the spectacles (mainly the classics such as Phantom of the Opera and Les Mis) can be ridiculously overpriced.
I like to use the app, Today Tix, to scope out ticket prices.
The app features every show playing at the West End and the lowest price available for each showing that week.
It may not end up being the best seat in the house, but at least you'll be able to tick it off your list.
Plus, some of the older theaters have binoculars that you can rent for a quid or so. There's a novelty factor there, for sure.
Take advantage of the free museums
London is home to some pretty fantastic museums, such as the Natural History Museum, British Museum, the National Portrait Gallery and the Maritime Museum.
You could spend an entire holiday in the UK's capital going museum-mad and come away totally satisfied.
Plus, this endeavor won't break the bank as all of London's most significant museums are gloriously free.
That's right – you don't have to pay a single penny to enter them. Most ask for a small donation, but that is, of course, made entirely at your discretion.
Here's a list of some of the other attractions you can see for free within the city.
Plan and book online
If you're the organized type, you can end up saving a percentage of cash by booking in advance on the Internet.
So, if you know you can't leave London without having had a trip around the London Eye, you can save money by buying a ticket online.
This also helps in avoiding the upsettingly massive queues that are often present at this particular attraction.
I've never tried it out myself, but I've heard the London Pass is an excellent way to see the sights in the city and save yourself a bit of dosh in the process, too.
A word of advice – it's worth considering just how much sight-seeing you're planning on doing before shelling out for a pass.
Timing is everything
Sometimes all you need to do to save yourself money is time your visits wisely.
London tends to be packed out in the summer months and around Christmas.
While it is busy the entire year-round, there are noticeable off-seasons where the city feels emptier – particularly during January.
Famous tourist attractions around London are aware of this and tend to lower their prices accordingly.
For example, the Royal Botanical Kew Gardens offer a discount to patrons visiting in the winter months.
So, it's not impossible to experience the full plethora of activities that London has to offer travelers, while on a strict budget.
With a bit of advanced planning, you'll find yourself getting far more bang for your buck than previously anticipated.
LC is an ex-expat who is currently re-exploring her home country of Australia. Follow her adventures at home and abroad via her blog Birdgehls, where she writes about travel, expat life, gushes on about various animals and bemoans her often futile attempts to go completely green. Or, you can look her up on Facebook.
Planning a trip? Go Backpacking recommends: