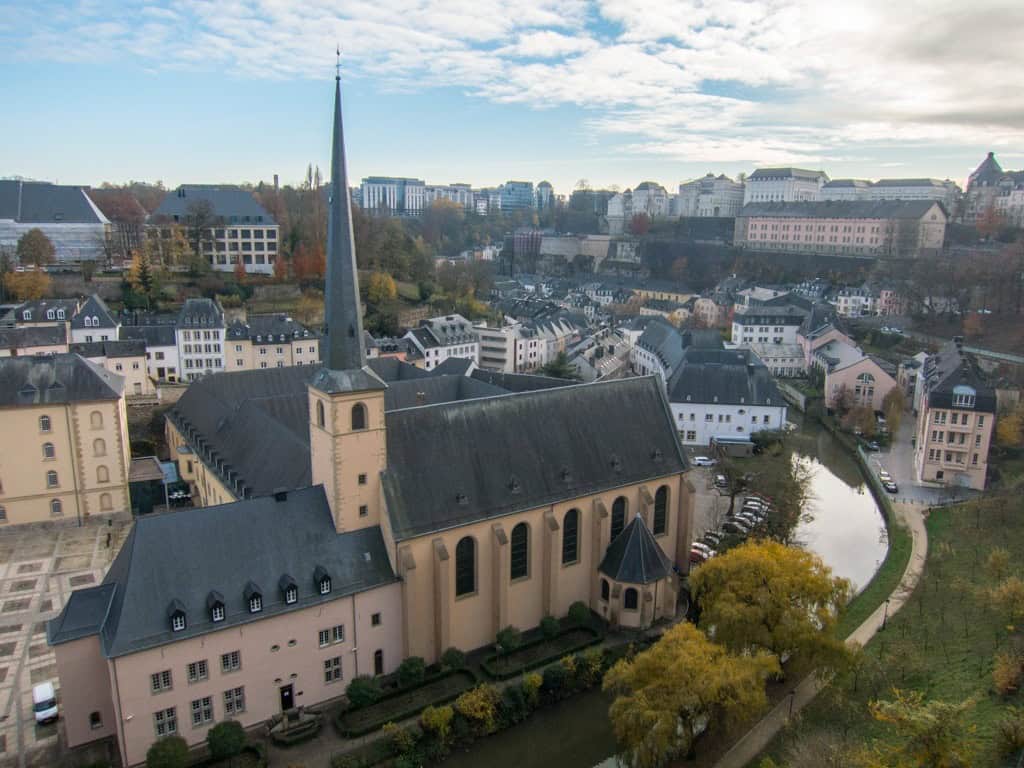 Luxembourg City, capital of the landlocked country, better known to Americans as a tax haven for some of our country's largest companies, was worth a few nights, I figured.
I'd spent the earlier part of my day traveling through the Chunnel on a Eurostar train from London to Paris.
The last time I'd made the crossing by means other than air was in 1998 when I took a hovercraft from Calais, France, to Dover, England.
The Eurostar was a smoother experience though it lacked the sea spray and excitement.
I transferred to a TGV in Paris and made it to Luxembourg City within two hours, just in time to enjoy dinner at the city youth hostel (currently $28/night for a dorm).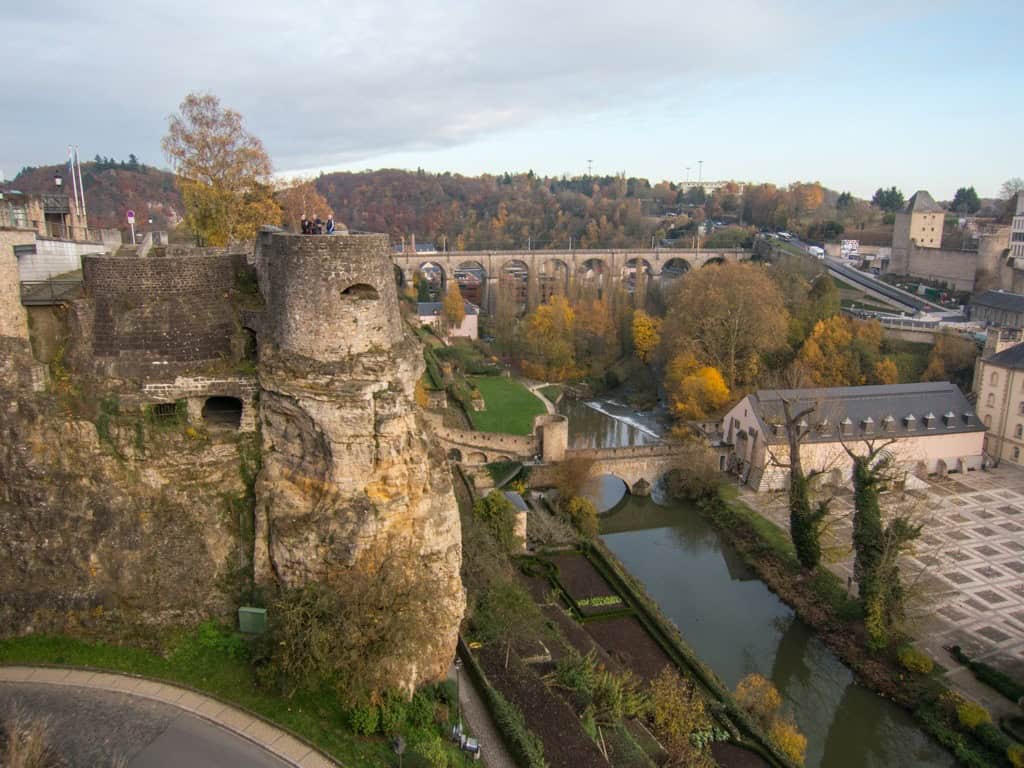 The following day, I set out on foot to see what the city had to offer. It was late Autumn; the changing leaves were already past their peak.
At a minimum, I knew Luxembourg's historic center and fortifications were a designated UNESCO World Heritage Site:
"Due to its exceptional strategic position, the City of Luxembourg was one of the largest fortresses of modern Europe which was constantly strengthened and reinforced as it passed successively into the hands of the great European powers."
I didn't learn until that day that the Casemates Bock, the underground network of fortifications built as early as 1644, had recently closed for the Winter.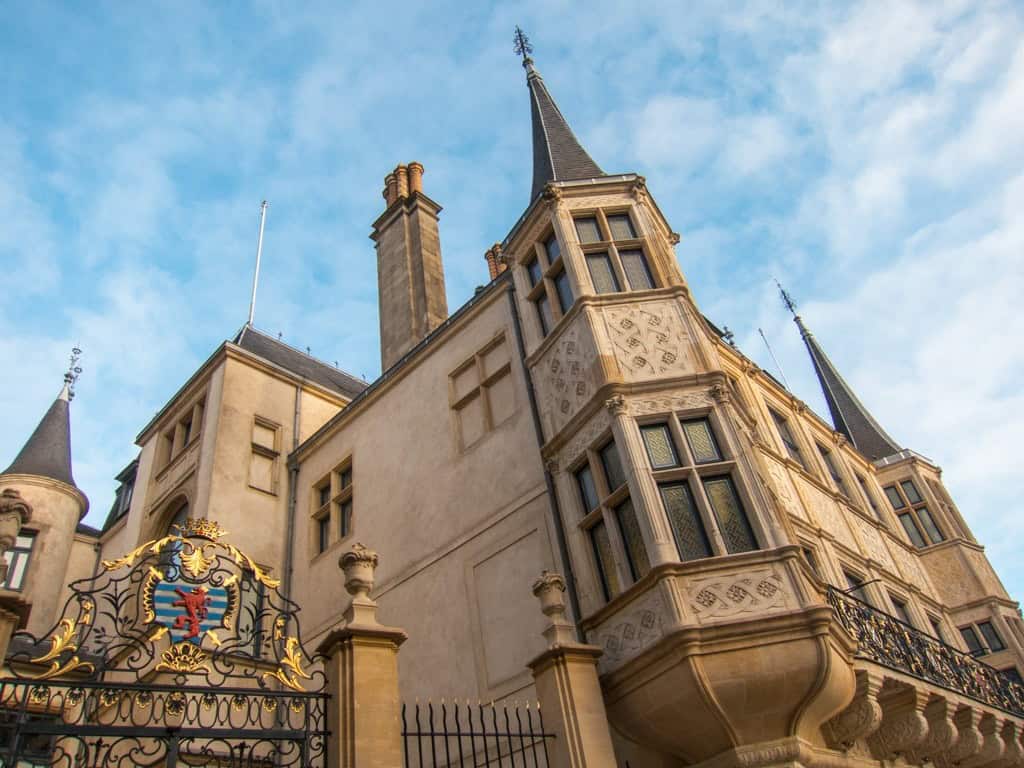 I continued my walk to the historic city center, where I encountered the regal Palace of the Grand Dukes, home to the country's Parliament.
A small group of people was marching and protesting in the street.
Though I couldn't discern the reason from their signs, I recall finding it fitting that such a small country has equally tiny protests.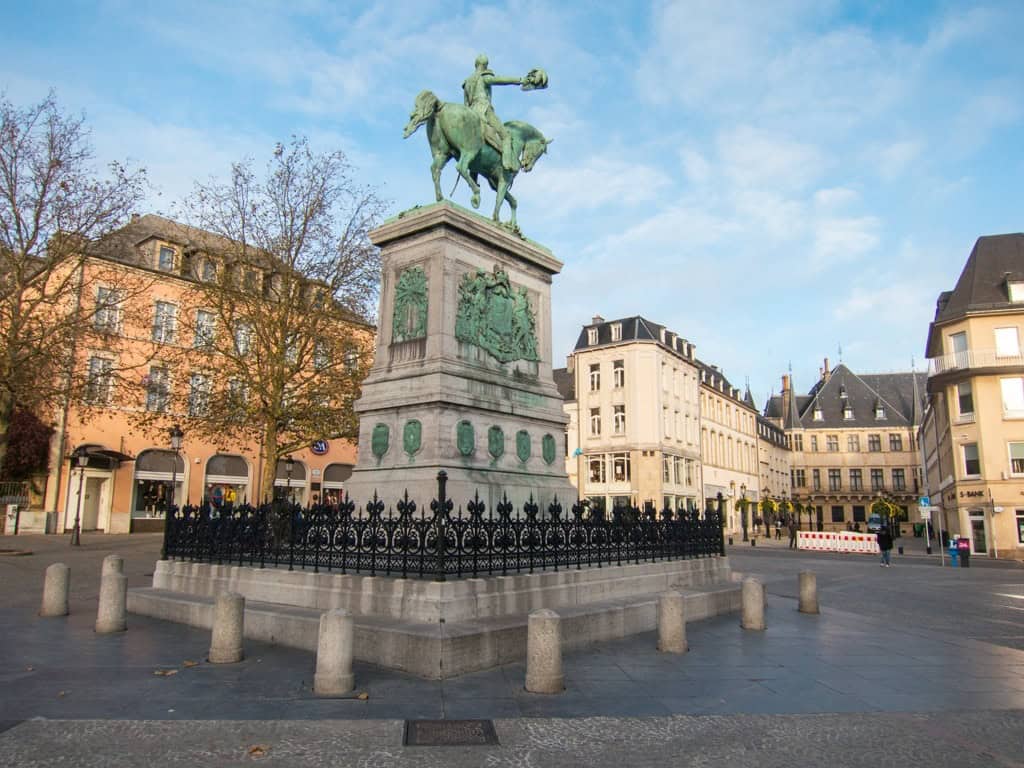 I continued to wander the quiet streets of the historic center, taking photos of statues and churches until my legs wore out.
I can't say Luxembourg City instilled a sense of excitement in me. If anything, it felt austere and expensive.
Unless you're into European history, ready to partake in a luxury shopping spree or want to check a country off your "to-do" list, I have a hard time recommending it.
___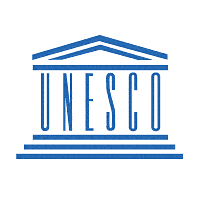 The City of Luxembourg: its Old Quarter and Fortifications became a World Heritage Site in 1994.
Click here for the complete list of UNESCO sites Dave has visited during his travels.
Dave is the Founder and Editor in Chief of Go Backpacking and Feastio. He's been to 66 countries and lived in Colombia and Peru. Read the full story of how he became a travel blogger.
Planning a trip? Go Backpacking recommends: