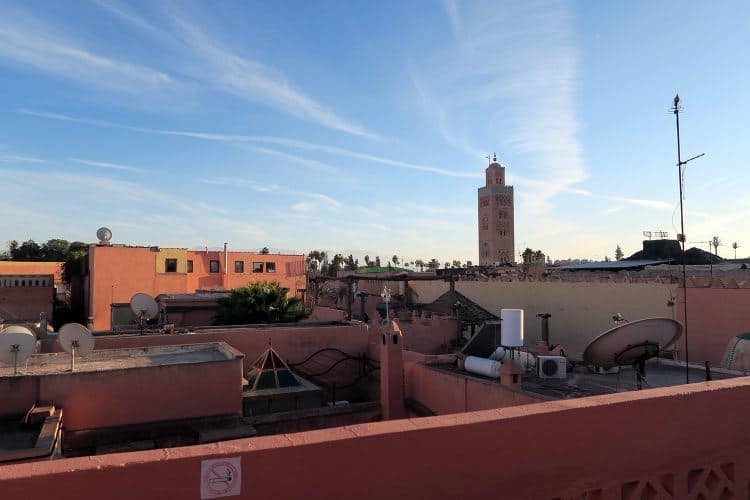 Morocco was never high on my list of places-I-absolutely-NEEDED-to-see-in-my-lifetime.
I ended up visiting the city of Marrakech because a friend wanted to go, and she promised it would be sunny and warm in the middle of January.
That's appealing enough in itself.
That said, I think it's good to visit places for which you have little to no expectations.
In my experience, these are the destinations that tend to be the most rewarding ultimately.
I left feeling utterly enamored with the city.
I'll be making a return trip for sure. Here are five reasons you, too, should consider making a plan to visit Marrakech.
Learn to Haggle in the Souq
I cut my teeth haggling during my time spent living in Doha and was excited for the opportunity to strengthen this particular skill in Marrakech.
You can get just about anything in the souqs – food, artwork, jewelry, clothing, and traditional Moroccan lamps.
As a rule of thumb, I tend to take the price offered by the seller and counteract with a third of that particular number.
That way you're far more likely to strike a deal with the figure you initially wished to pay.
With time, haggling becomes a fun game that you'll never tire of, as long as you have plenty of time on your hands!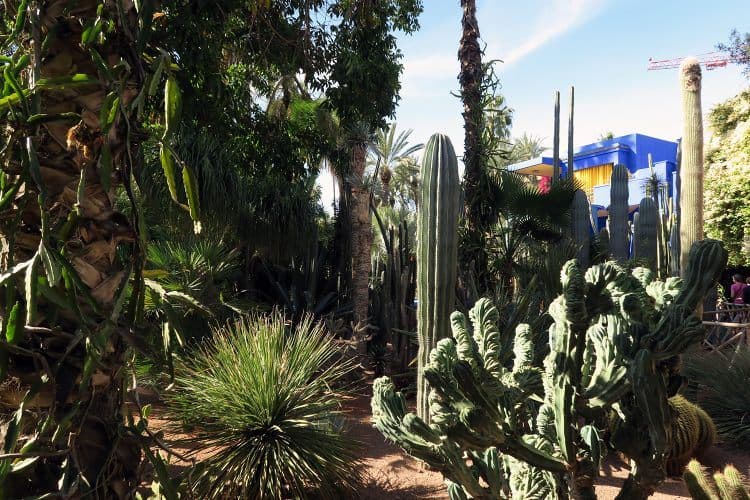 Chill Out in the Jardin Majorelle
The Majorelle Gardens are a peaceful oasis in the middle of a hectic city.
They're named after the French artist Jacques Majorelle.
He was captivated by the city of Marrakech, to the point that he moved there for good around 1919.
He purchased the plot of land, with the gardens becoming his artist's studio and sanctuary.
In 1961, the artist was forced to sell a portion of the garden and studio, due to a severe car accident and the subsequent medical bills. He died the following year in Paris.
The garden fell further and further into disarray until it was purchased by Yves Saint Laurent and Pierre Bergé in 1966.
The two painstakingly restored the garden, keeping it as close as possible to Majorelle's initial vision.
Upon Saint Laurent's death in 2008, the site was opened to the public and remains a popular destination for visitors to Marrakech today.
The entrance to the garden is 70 Moroccan Dirhams, with an additional 30 if you wish to enter the on-site museum.
Eat Your Body Weight in Tajine and Other Delicious Foods
Food always plays a big part in traveling for me, and Moroccan cuisine did not disappoint.
I enjoyed everything that passed over my lips, from traditional tajines and couscous to more daring concoctions such as pigeon pie.
I challenge you to journey to Marrakech and not get addicted to Moroccan mint tea.
Make sure you avert your eyes if you're ever in a position where you witness someone brewing the tea.
That is if you want to remain blissfully ignorant of just how much sugar is packed into this particular beverage.
See also: Planning Your First Backpacking Trip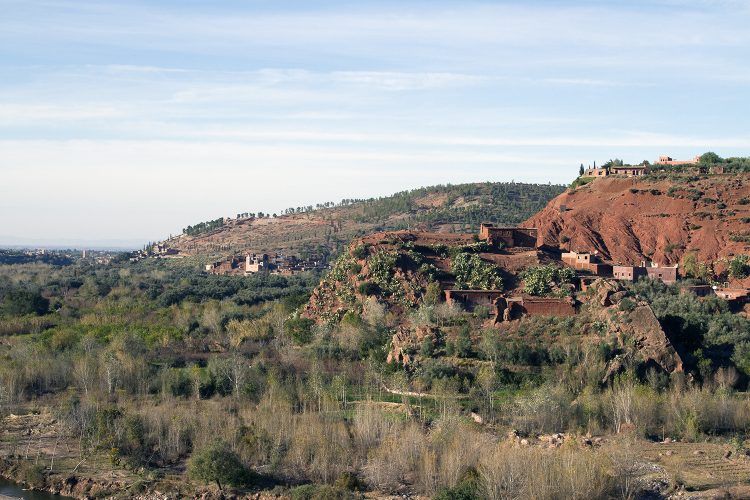 Explore the Atlas Mountains
The nearby Atlas mountains are accessible from Marrakech, being easily covered on a day trip.
We were able to organize ours through our Riad housemistress, hiring a private driver to take us there and back in the space of a few hours.
From there, you are given the option to visit a Berber village to see how the indigenous people of North Africa live.
We were also given a tour of a factory that produced Afghan Oil and climbed a mountain to take in a waterfall, for the hell of it.
There's no denying that the Atlas Mountains are beautiful, and it's interesting to get even a faint glimpse of how indigenous communities live their lives.
It's the Gateway to the Sahara Desert
The Sahara Desert is the sole reason I plan on venturing back to Marrakech in the future. I was gutted that we were unable to fit it into our itinerary.
Unfortunately, it was a tour that included an overnight stay, and we just didn't have enough time to do it justice.
Everyone I know who has seen the Sahara has raved on endlessly about it. Bucket list material for sure.
If you're planning on traveling to Morocco's fourth-largest city, I thoroughly recommend visiting in the winter.
January was a particularly good month to go.
This is a fool-proof plan if you live in a country that is prone to bleak weather at this time of the year.
We enjoyed sunny days and mid-seventies (the twenties in Celsius) weather for the handful of days we were there.
A small taste of Morocco, but I'm hooked. I can't wait to have a second helping.
LC is an ex-expat who is currently re-exploring her home country of Australia. Follow her adventures at home and abroad via her blog Birdgehls, where she writes about travel, expat life, gushes on about various animals and bemoans her often futile attempts to go completely green. Or, you can look her up on Facebook.
Planning a trip? Go Backpacking recommends: