Myrtle Beach is a popular and much-loved vacation spot along the east coast of South Carolina.
It is a relaxing city with a string of beautiful natural white sand beaches, amusement parks, delicious food spots, and excellent golf courses.
Myrtle Beach has the highest number of "golf courses" per capita globally. Therefore, it is known as the "Golf Capital of the World," with various celebrity-designed and award-winning golf courses.
The natural terrain of the city also serves as a unique backdrop for the golf courses and enhances the golfing experience.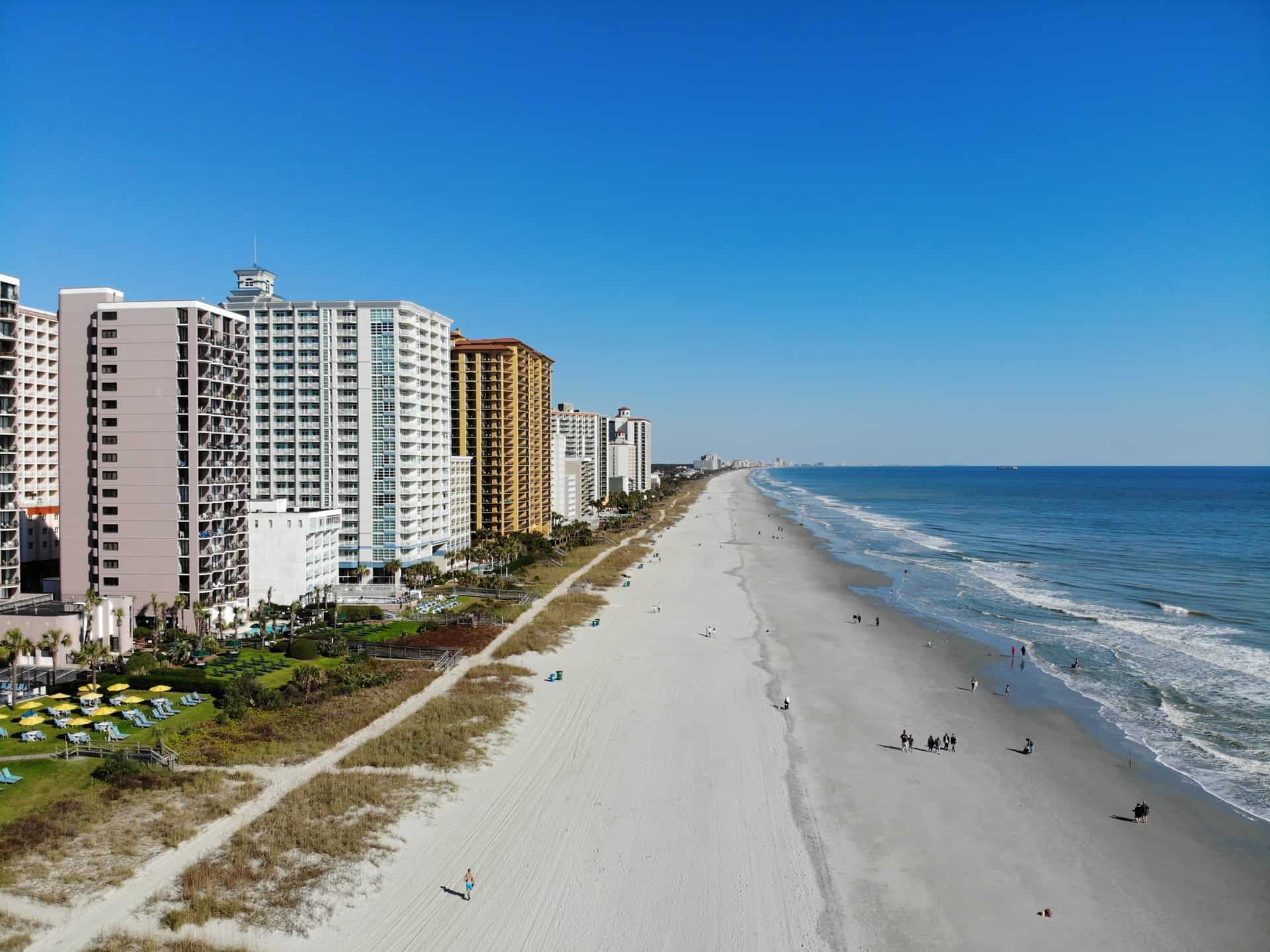 Other than golf, Myrtle Beach offers lots of leisure and adventure opportunities. It is a perfect vacation spot for families, groups of friends, and even solo travelers, as there is plenty to do in this small city.
The best time to visit Myrtle Beach is in the summer, from June to August, which is also the peak tourist season.
These months provide warm weather to lie around on the pristine beaches of Myrtle Beach and swim in the Atlantic Ocean. However, you can also visit in colder months to avoid crowds.
Apart from the natural beauty, luxurious golf courses, and dinner shows in Myrtle Beach, there are plenty of shopping and entertainment opportunities for people of all ages.
This article will discuss some things you can do in Myrtle Beach to make your vacation unforgettable.
Myrtle Beach Attractions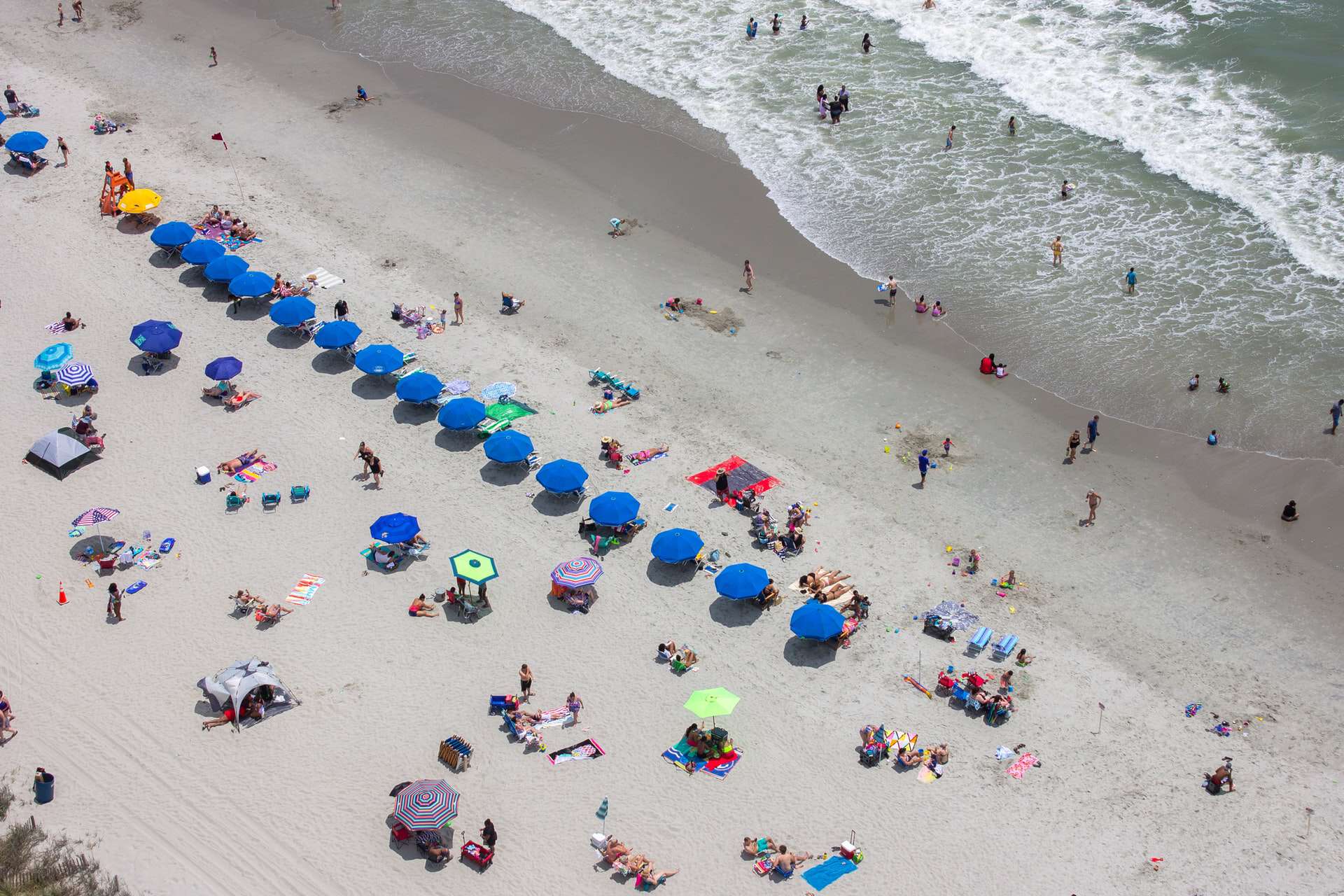 1. Explore the Myrtle Beach State Park
Myrtle Beach State Park is considered the jewel of South Carolina and is a must-visit spot for nature lovers.
This park, located along the coast and spanning more than 312 acres, opened to the public in 1935 and offered lush green forests to explore and sandy beaches on which to relax.
The park is serene and an ideal spot for hiking, picnics, surfing, fishing, summer camping, learning about marine life, bird watching, sunbathing, and more.
Wooden cabins and camps are available to rent for people planning to spend a few days in the wilderness.
Overall, the park has breathtaking views and is very peaceful, providing an ideal environment for relaxation.
2. Go on a Food Tour of the Myrtle Beach
Myrtle Beach is considered seafood heaven due to its proximity to the Atlantic Ocean.
The most popular seafood dish in Myrtle Beach is called calabash, which is essentially fried seafood like clams, scallops, cod, and other items.
Calabash is traditionally served in calabash buffets where you can eat as much as you want.
If you are not a fan of seafood, Myrtle Beach has several other local food joints and international food chain outlets.
You can get steaks, pizza, barbecue, and Italian and Mexican cuisines. You can order online from Little Italy and CO or reserve a table at The Melting Pot Myrtle Beach.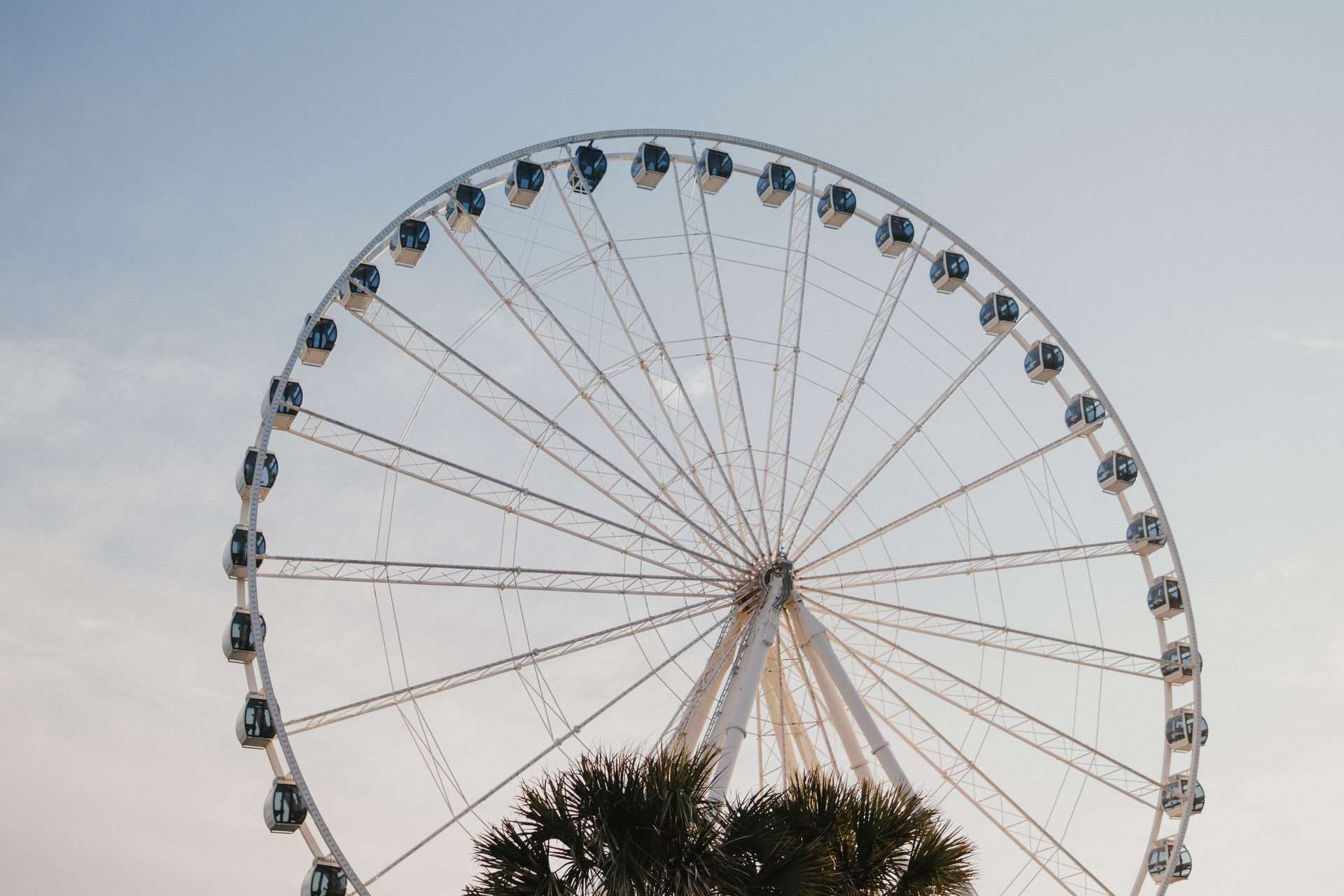 3. Ride the SkyWheel
The SkyWheel in Myrtle Beach is a hard-to-miss sight in the city's skyline.
It is a 187-foot high Ferris wheel on the North Ocean Boulevard. The country's sixth-tallest Ferris wheel is ideal for getting a bird's eye view of the city.
The SkyWheel provides an eight to ten-minute ride in which the wheel rotates almost three times. Each hanging component can carry two to six people.
Big groups of more than 15 people can get discounts and special rates. The wheel is also known to be child friendly. Overall, it's a must-visit attraction to get an elevated view of the city.
4. Visit the Brookgreen Gardens
The Brookgreen Gardens are the oldest sculpture gardens in the U.S., dating back to 1929.
It spans more than 9,127 acres and offers green views, beautiful art, and history all in one place. It has botanical gardens with sculptures from famous artists.
Additionally, there is a bird aviary, butterfly house, cypress swamp, the Alston family cemetery, civil war fort, old rice mill, and nature trails.
There is also a pontoon boat that takes you on a tour of the rice fields. Guides are available for the tour of the entire Brookgreen Gardens.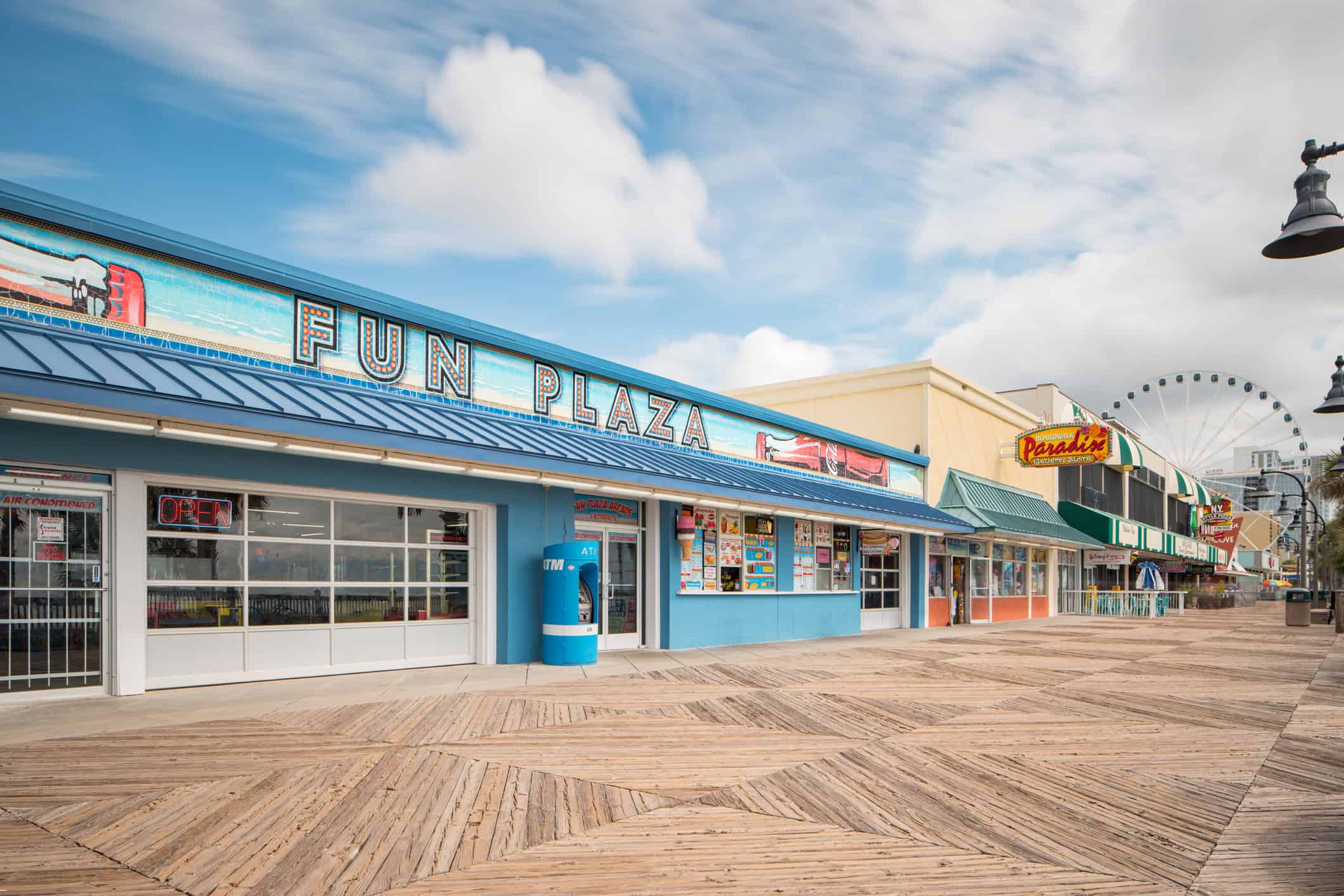 5. Shop Broadway at the Beach
Broadway at the Beach is an outdoor complex with shops, bars, restaurants, and theaters.
People walk on Broadway at the Beach to enjoy the place's vibe. It's an excellent spot for people-watching, and there are even carnival rides to enjoy.
The nightlife of Broadway at the Beach is colorful and should be enjoyed when in Myrtle Beach. Besides the bars, you can buy tickets to different groups performing at theaters.
Wear comfortable footwear because this place is vast and will require a lot of walking, but you won't be bored for a second.
6. Enjoy the Myrtle Beach Pelicans Game
If you're a baseball enthusiast, book tickets to a Myrtle Beach Pelicans game, the local baseball team.
The games are fun, and the tickets are very cheap, costing anywhere between $10 to $15 depending on your seat in the stadium.
For $15 tickets, you can get VIP seats behind home plate. You can also book tickets online before the game.
In addition to fair-priced tickets, they also provide low-priced food and drink options and offer various visitor promotions.
The team tries to make the games an unforgettable experience for the tourists. Instead of a "bat boy," they have a "bat dog."
The Bottom Line
Myrtle Beach is a coastal town perfect for a relaxing vacation. It is an ideal vacation spot for families, friends, and solo travelers because it offers plenty of entertainment opportunities for people of all ages.
You can plan a weekend trip or spend an extended vacation at Myrtle Beach.
Nature lovers can visit Brookgreen Gardens and the Myrtle Beach State Park to enjoy white sand beaches and forests.
Food lovers have plenty of dine-in options that offer delicious seafood and other dishes. People planning to shop can take a walk on Broadway at the Beach.
If you are a baseball fan, book a Myrtle Beach Pelicans game, or take a SkyWheel ride to get a panoramic view of the city.
Overall, there is plenty to do in this beautiful city. Hopefully, this article will provide you with ideas to make your vacation to Myrtle Beach amazing.
_____
This story was brought to you in partnership with Pirates Voyage Dinner & Show.
Planning a trip? Go Backpacking recommends: