India has a wide variety of hidden treasures to offer including a rich culture, diverse population, and vast size, offering many amazing destinations to be explored.
Scorching summer heat in the Indian subcontinent is unforgivingly hot, tiring, and unbearable as the average summer temperature in 70% of the country is 100 to 107 F (38 to 42 C). This can be grueling for humans and animals alike.
As the pandemic comes to an end, Incredible India, Indian Railways, and Indigo have committed to promoting global as well as domestic tourism.
A vast coastline, beautiful hill stations, and mesmerizing lakes allow visitors to experience the rich flora and fauna indigenous to India.
There are a lot of untouched places where you can explore the beauty of India this summer. These are the go-to places this summer to escape the heat and relax in nature.
Let's look at the best places to visit in India this summer season.
Top Indian Summer Destinations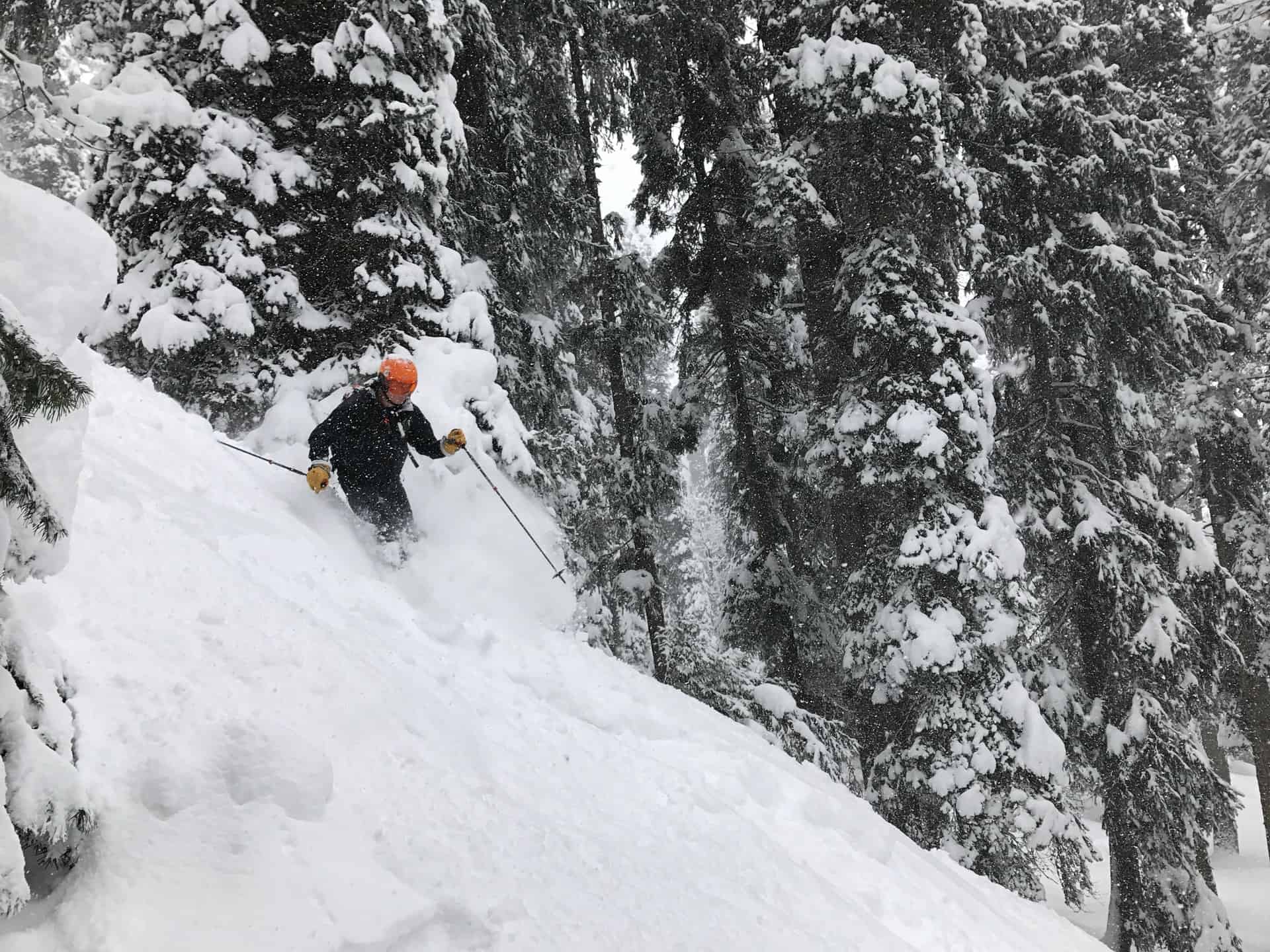 1. Gulmarg
Situated in the northern state of Jammu and Kashmir in India, Gulmarg is a town surrounded by the great Pir Panjal Range in a C-shape.
At an elevation of 8,957 feet (2,730 meters) above sea level, it is one of the most popular skiing destinations in India.
It's a place where the divinity of temples and shrines fill the air with spirituality, and adventurous skiers and snowboarders challenge Himalayan ridges filled with powdery snow.
Gulmarg should be the first of your places to visit this summer as it hosts the world's second-longest cable car project and India's highest 18-hole golf course at 8,694 feet (2,650 meters).
With an average temperature between 41 to 59 F (5 to 15 C) in the summer it offers a refuge for travelers trying to get away from the heat.
The most common official languages spoken include Kashmiri, Urdu, Hindi, Dogri, and English.
Top places to visit near Gulmarg:
Gulmarg Gondola
Strawberry Valley
Maharani temple
Single Nallah
St Mary's church
Biosphere reserve
Baba Rezi Shrine
Nearest airport: Srinagar, Jammu and Kashmir
Nearest railway station: Jammu Tawi, Jammu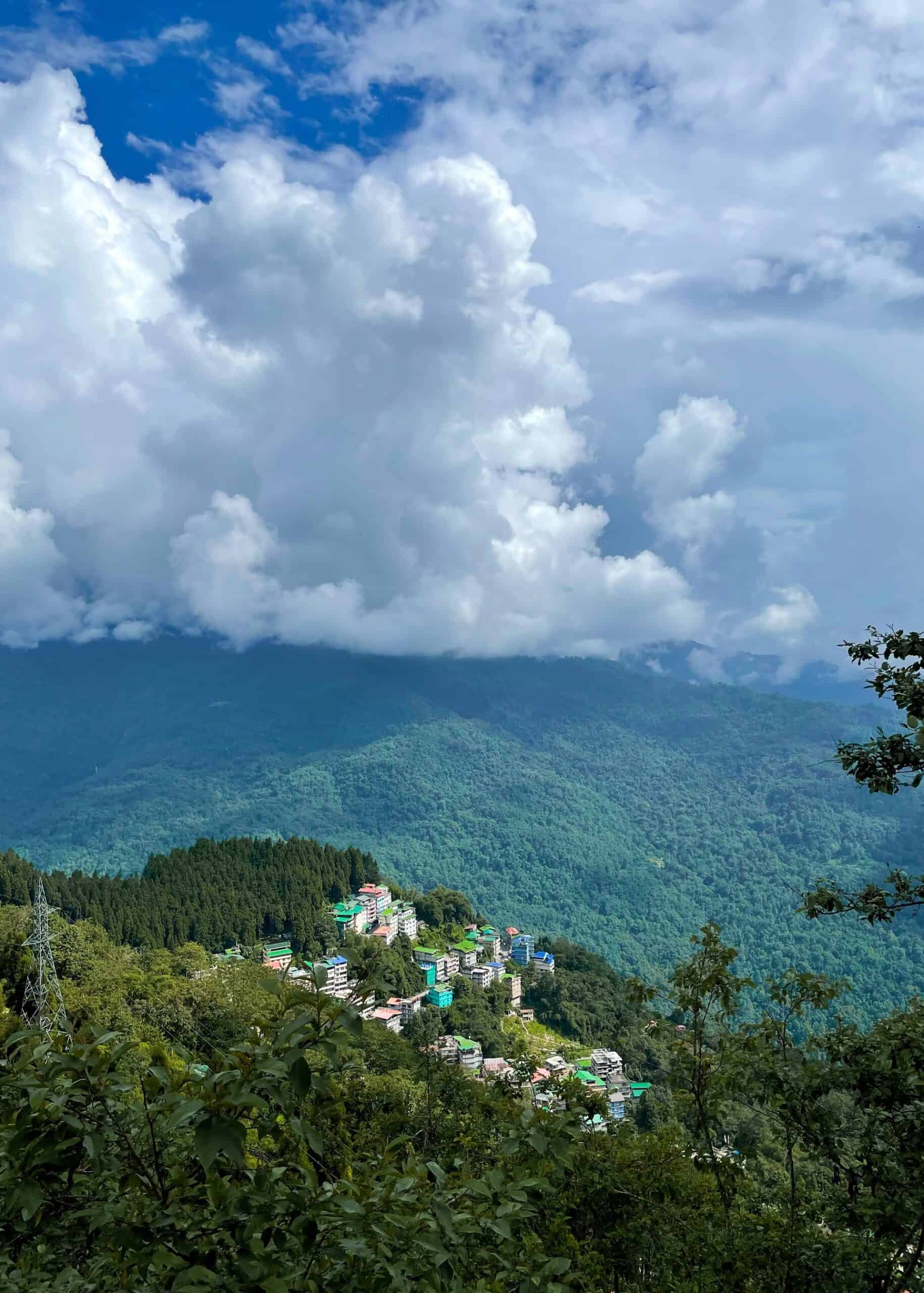 2. Gangtok
Located at an elevation of 5,413 (1,650 meters) above sea level in the northeastern state of Sikkim, the regional capital of Gangtok is the center of Sikkim tourism and trade.
Gangtok is a major trading station between Lhasa in Tibet and Kolkata in India hence the city streets of the Gangtok market are always bustling with traders.
During the Indian summer heat, Gangtok is one of the major attractions for trekkers, campers, and rafters.
Hilly terrain in the foothills of the Himalayas, beautiful lakes with clear glacier waters, Buddhist pilgrimage sites like Encheu Monastery, and shopping streets with a variety of souvenirs are one of the coolest places to visit during the summer season.
The top official languages spoken are English, Nepali, Bhutia, and Lepcha.
Top places to visit around Gangtok:
Nathula Pass
M.G. Marg
Baba Harbhajan Singh Memorial Temple
Ranka Monastery
Gangtok Ropeway
Enchey Monastery
Banjhakri Falls
Nearest airport: Bagdogra, West Bengal
Nearest railway station: Jalpaiguri, Siliguri, West Bengal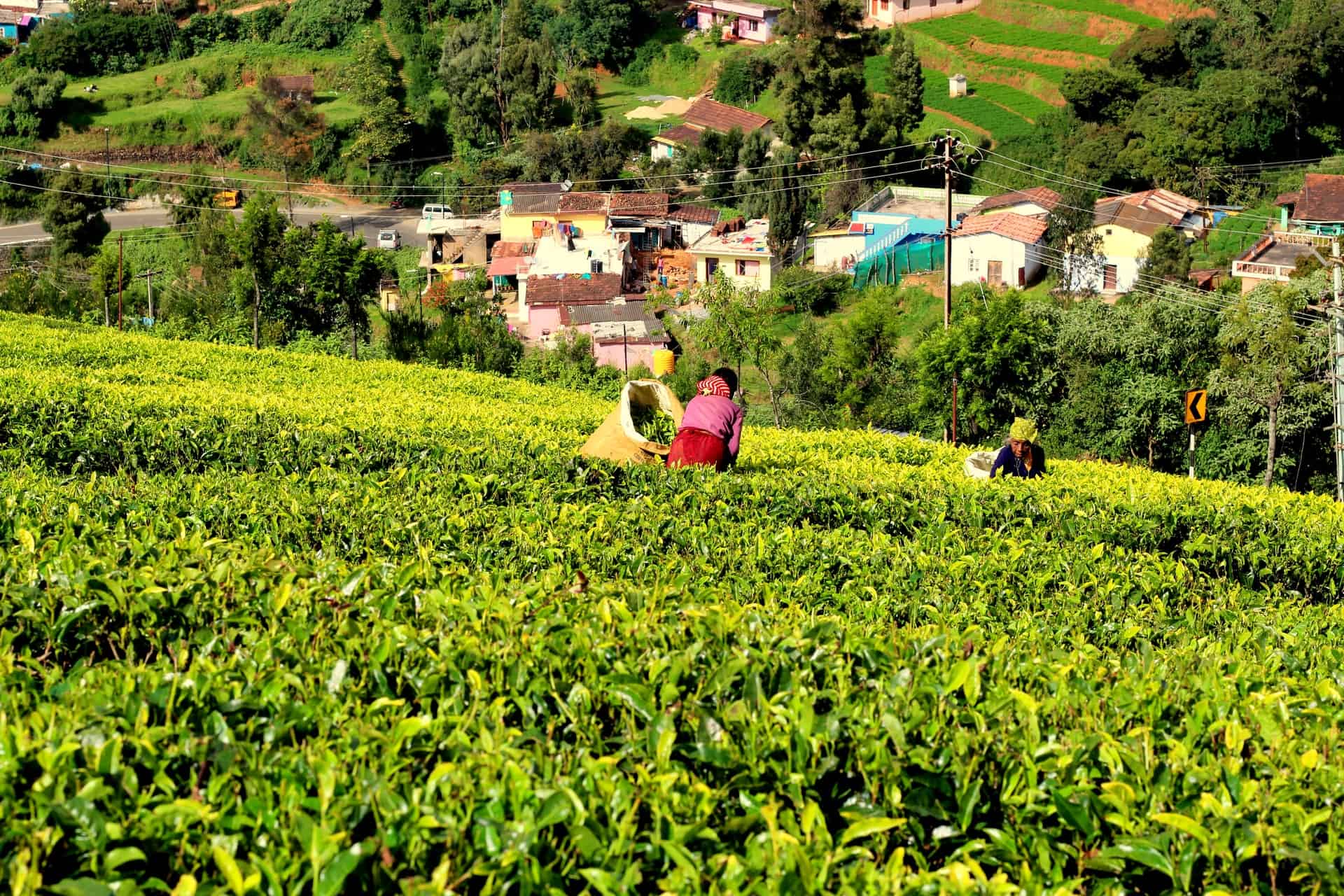 3. Ooty
Referred to as the "Queen of Hill Stations" of the Western Ghats, Ooty is situated in the Nilgiri hill range and was the primary choice as the summer capital of the Madras Presidency.
Officially called Udhagamandalam or modern-day Ooty, it is best known for its hospitality by the local Toda tribe of the region.
Covered with lush coffee and tea plantations and tall Eucalyptus and pine trees produce an eye-catching view of the hills surrounding the city.
Botanical gardens, eco-parks, old British settlements, and a variety of contemporary art mixed with pleasant summer temps of 59 to 68 F (15 to 20 Celsius) are reasons not to miss Ooty in the summer.
Typical official languages spoken include Tamil, Malayalam, Kannada, and English.
Top places to visit around Ooty:
Avalanche Lake
Ooty Lake
Emerald Lake
Deer Park
Botanical Garden
Doddabetta Peak
Ooty rose garden
Pykara waterfalls
St Stephens Church
Nearest airport: Coimbatore, Tamil Nadu
Nearest railway station: Mettupalayam, Tamil Nadu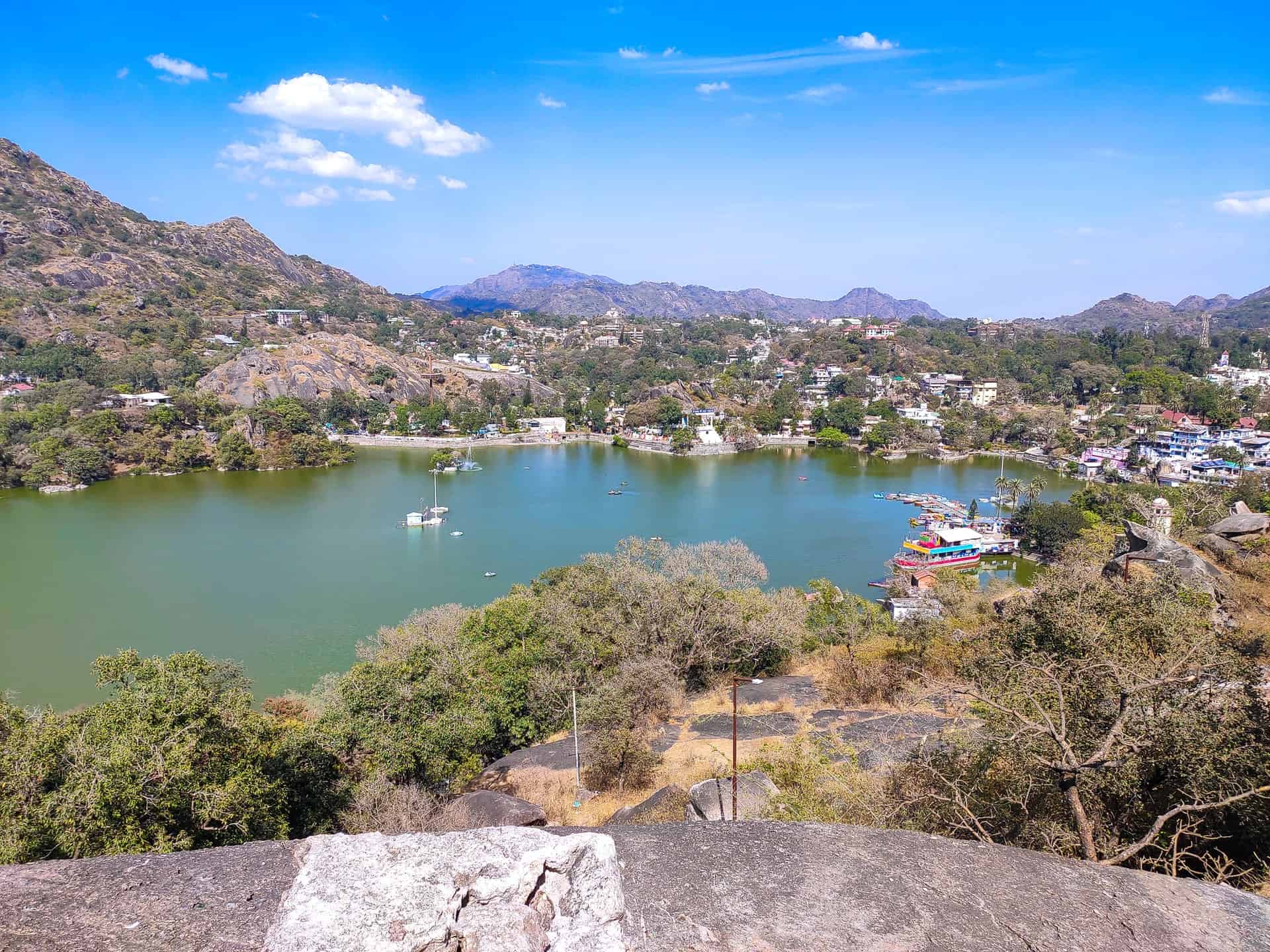 4. Mount Abu
Have you ever heard that the best place to go for a summer break in India is a city in the heart of the desert state of Rajasthan in Western India?
Mount Abu, a hill station situated at a height of 4,002 feet (1,220 meters) from the sea level, is filled with lush green hills of the Aravalli Range with the height peak climbing to 5,643 feet (1,720 meters).
Mount Abu is home to some of the most beautiful lakes, temples, and waterfalls.
Also referred to as the summer capital of the Rajput rulers, Mount Abu has some of the most heritage-oriented and luxury royal resorts which makes you feel connected with the culture instantly.
All the travel enthusiasts seeking relaxation from the unforgiving Indian summers can mark Mount Abu as a can't-miss location if planning to visit western India.
The top languages spoken are Rajasthani, Hindi, and English.
Top places to visit around Mount Abu:
Nakki Lake
Guru Shikhar
Toad Rock
Dilwara Temple
Sunset Point
Brahma Kumari Ashram
Raghunath Temple
Gaumukh Temple
Achalgarh Fort
Nearest airport: Udaipur, Rajasthan
Nearest railway stations: Abu Road railway station in Rajasthan
India is rich in diversity as well as in its geography which offers history and heritage and also all the modern-day comforts as a whole package.
Indigo and Indian Railways are collaborating to promote Indian tourism and offer you comfortable travel to the destinations briefly mentioned above, all of which are great vacation options.
Learning about new cultures and enjoying our natural world are some of the best reasons for taking a vacation. Plan a trip to any of the above locations and you'll enjoy both, plus a blast of chill air this hot summer.
______
This story is brought to you in partnership with Supramind Digital.
This post was written by a guest contributor. Please reference the author's byline in the post above for more information. If you would like to guest post on Go Backpacking, please read our submission guidelines. For information on advertising opportunities, go here.
Planning a trip? Go Backpacking recommends: