Books are one of my favorite ways to travel, without physically going anywhere.
It's even better if the books are about travel itself – whether they be memoirs, instructive, reads that make you laugh, or think.
If you're hoping to get a little bit inspired (or even just looking for a way to pass the time before your next adventure), here are four travel books I recommend picking up this year, no matter what your reading preference.
Mother Tongue
by Christine Gilbert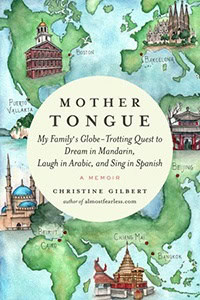 As I was an expat myself for three years (and will possibly be again in the future), I love reading about other people's perspectives of living overseas.
Christine Gilbert decides she wants to give her children the gift of knowing multiple languages. So, she and her husband commit to moving to several different countries, to immerse their young children in various cultures around the world.
It's an adventure that few would dare to undertake. The family lives through a blistering cold winter in Beijing, as Christine and her son attempt to learn Mandarin. They find their feet in Beirut (and Christine falls for the beauty of the Arabic language), before nearby turmoil forces them to move on to Mexico, where they try to wrap their tongues around the Spanish language.
They find their feet in Beirut (and Christine falls for the beauty of the Arabic language), before nearby turmoil forces them to move on to Mexico, where they try to wrap their tongues around the Spanish language.
I like memoirs you can learn a little something from. In Mother Tongue, Gilbert interweaves her personal story with in-depth details about each culture and current studies about bilingualism. She writes honestly and reasonably about what surely is one hell of an adventure.
This is a perfect read for those who are interested in off the path travel destinations, the harrowing aspects of expat life, and language learning.
Smile When You're Lying
by Chuck Thompson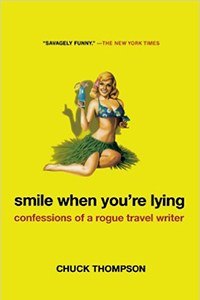 I picked up this book shortly before starting a 10-week travel writing course. It's an interesting look into the travel writing industry, as told from the perspective of a veteran.
In Smile When You're Lying, we learn a lot about the author, Chuck. How he felt growing up in Juneau, Alaska. His experiences teaching English in rural Japan. His travels to Thailand, where he swindled out of cash by some local girls. His short stint as an editor of a travel magazine.
Chuck's snarky humor may have you in stitches – although he can be trying at times. He expresses intense hatred for any number of things – Eric Clapton, travel writers, locals, and the entire Caribbean region, to name a few, and his negative attitude got me down at times.
Still, it's a fascinating insight into the life of a professional travel writer. Under the glossy pages of the magazines (and now perhaps, the curated photos on Instagram) it's a job that may not be as ultimately fulfilling as many would expect it to be.
How Not to Travel the World: Adventures of a Disaster-Prone Backpacker
by Lauren Juliff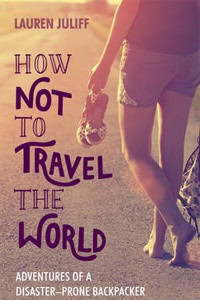 Lauren's book was popping up just about everywhere over the last year, and I was happy to give it a read myself.
I'd put How Not to Travel the World in the category of "books I read fast and ultimately enjoyed, but will probably never read again."
Lauren described herself as having "zero life experience, zero common sense and had never eaten rice." Not exactly the type of person you'd pick to go traveling indefinitely for five years around the world, right?
Yet, Lauren pushes herself to do just that – overcoming her fears, trying new foods and having many misadventures along the way.
I did find myself getting exasperated with the story from time to time. Some of the situations are downright ridiculous and could be easily avoided. For example, when she goes bike riding in flip flops, after being explicitly told to wear proper shoes and chaos (and injury) ensues. That's not bad luck; that's just bad planning.
Overall, it was a quick, fun read – perfect for a long bus trip, or a day at the beach.
For the Intellectual – A Field Guide to Getting Lost
by Rebecca Solnit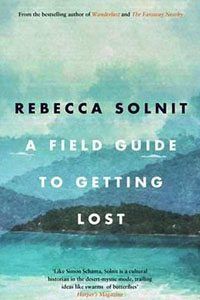 Rebecca Solnit's interest is in how people get lost… and why.
One-half memoir and one half philosophical musing, Solnit has packed together a series of essays that explore the topic of nomadism.
What encourages us to explore? How does our thought process work, when we move?
She dives into our relationship with a place itself and litters her stories with interesting historical references and nuggets of information.
You can tell Solnit is a deep thinker from the way she writes. I found her prose difficult to keep up with at times. Ultimately, I enjoyed
In the end, I enjoyed A Field Guide to Getting Lost and even felt a smidgen smarter on its completion!
Have you read any of these novels, or have some titles of your own to recommend?
LC is an ex-expat who is currently re-exploring her home country of Australia. Follow her adventures at home and abroad via her blog Birdgehls, where she writes about travel, expat life, gushes on about various animals and bemoans her often futile attempts to go completely green. Or, you can look her up on Facebook.
Planning a trip? Go Backpacking recommends: