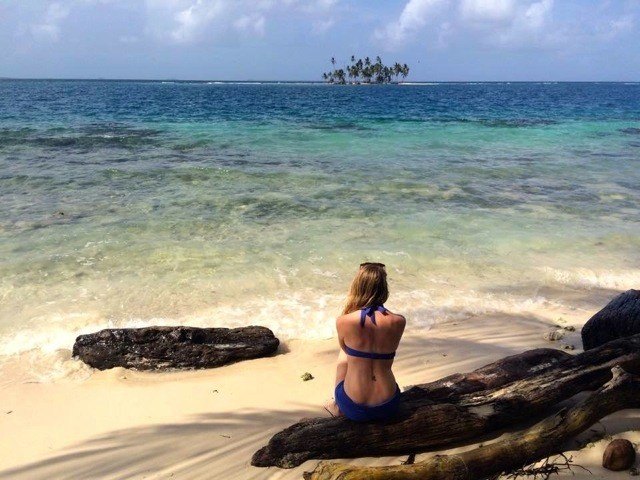 Whether you're new to solo travel, have traveled before, or are a solo veteran, choosing the right country for you depends on your level of comfort and how challenging or adventurous you want your trip to be.
So what makes a country good for solo travelers?
Safety, friendly locals, language, good infrastructure, and the ability to meet other solos are the key ingredients.
If you're looking for ease, pick a country with locals who speak the same language.
It makes getting lost or needing to ask a question in your language so much easier, and you'll immediately have more confidence if it's the same lingo.
Spanish speakers may gravitate towards other Spanish-speaking countries such as Latin America and English speakers towards Australasia or North America.
Here's a guide to countries just geared up for solo travelers with other nationalities of solos you can expect to meet there.
For First Time Solos
If it's your first time and you've researched and got the facts but you're feeling apprehensive about going on your own, these countries are perfect for first time solos.
England
Great for English speakers and for those who want to see a lot in a short time.
With a cosmopolitan society, multi-cultural cities and plenty of history, England has a lot to offer a solo traveler, but if you're looking for interaction, venture out into the countryside where you'll experience a more authentic discussion with the locals.
Types of travelers: American, Australian, Asian, European.
USA
If you've never travelled alone before, America is a great starting point.
The United States may not be as exotic as somewhere like Asia but what it lacks in ancient culture it makes up for in world- renowned buildings and vibrant cities (and if you're British, they love the British accent).
Types of travelers: Mainly American.
Australia
Australia is one of the easiest places to travel to alone and because of its ease, many younger travelers choose to visit here to experience life Down Under before entering the job market.
Australians are incredibly friendly, and you'll never be short of company.
With an outdoor culture and a more relaxed vibe, Australia will feel just like home only further away.
Types of travelers: Younger crowd on the East coast. European and many more.
New Zealand
An abundance of gorgeous scenery and easygoing folk create a winning destination.
And if it's adventure and the great outdoors that you're searching for, New Zealand could be for you.
There is a large choice of hostels, campsites, hotels, and wooden lodges, and getting around the country couldn't be simpler.
Jump aboard an organized tour, hire a car or rent a motor home to travel around the two islands; perfect for those who prefer solitude.
Types of travelers: European, Israelis.
Bhutan
Bhutan may not be somewhere that you've even thought of, but it's one of the most cultured countries in the world and incredibly safe for solos.
You can only enter the country on a pre-organised tour or an invite from a resident so it can be quite costly, but you get your very own personal guide, 4-star accommodation and three course meals included as you're escorted around this Buddhist country.
Although Bhutan is very peaceful, Thimpu is the best place to meet others and has surprisingly good nightlife.
Types of travelers: Maturer travelers from across the globe.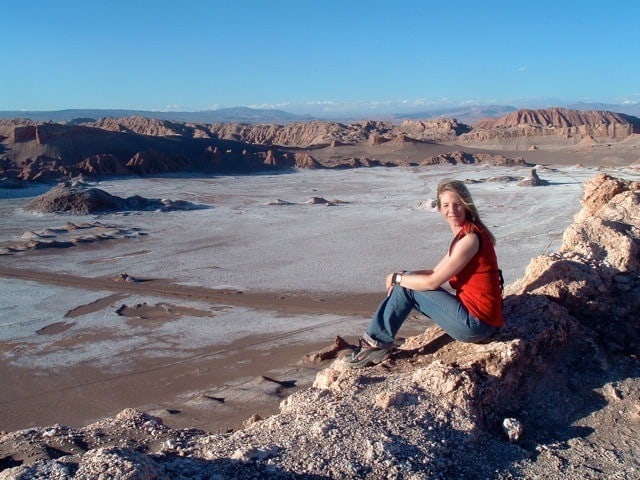 For Seasoned Solos
You've been on a round the world ticket and travelled through the easier countries.
You've surpassed yourself by visiting countries you didn't expect, and you realize it's not that hard.
You're ready for the next step, and your feet are twitching for somewhere new.
Here are the best places for seasoned solos (or first timers looking for something a bit more challenging).
Swaziland
Africa may not seem like a continent suitable for solos, but this is one country that welcomes internationals with open arms.
The Kingdom of Swaziland is untouched by mass tourism and with Swazis believing that greeting foreign guests is a way of gaining wisdom, you can be sure of an enlightening and cultural stay.
Swaziland is mainly for game parks and culture and the best way to see the country is on a self-drive.
Types of travelers: Maturer travelers from across the globe.
Thailand
Thailand's hospitality is known as one of the friendliest in the world.
If you choose to travel solo here, you are guaranteed royal treatment and service fit for a queen.
Completely geared up for the tourist industry, Thailand is incredibly easy to visit with great transport links, stunning accommodation and the guarantee of meeting many other like-minded solos.
Types of travelers: A younger crowd on the Andaman Coast. Europeans, Australians.
Canada
Canadians are some of the loveliest people on the planet and with vast open spaces and cosmopolitan cities, this country has a lot of offer.
If you love stunning scenery, the great outdoors, and long train journeys than Canada is a great starting point for your solo adventure.
Types of travelers: European, Australian, Asian.
Latin America
So many countries, so little time!
From the less-developed to the more modern, Belize is the only English-speaking country here with the rest predominately Spanish (except for Brazil, which is Portuguese).
These countries are challenging if you don't know the language and it can be an adventure getting around them.
It's a completely different scene from Southeast Asia, and you'll meet a different type of traveler looking for more of a cultural experience.
Types of travelers: Americans, Israelis, Spanish and other Europeans.
India
If you're looking for a complete overload of the senses and somewhere so diverse and different from anywhere else then India it has to be.
It's an amazing country with so much to see that you may not even get around half of it.
Travel during October to February and you're likely to meet westerners travelling the country but be ready for a culture shock, and as a woman you might draw some unwanted attention, especially in the beach areas. This country is a life-changer.
Types of travelers: Europeans, Australians, Kiwis, Russians, Israelis.
Israel
Due to its ongoing political unrest with the West Bank, Israel may not be on your bucket list, yet this country is amazingly easy to travel around with English spoken in most areas.
With a cosmopolitan capital, great food and sandy beaches (not to forget the Dead Sea), Israel and its people will surprise you.
Types of travelers: All nationalities.
Europe
With different regions and cultures to discover, Europe is the perfect continent to explore with many open border crossings.
Western Europe is the easiest to travel around with many home comforts and an organised transport network but for the more seasoned solo who is looking for somewhere more rustic, visit the Balkans: Albania, Serbia, Bosnia, Macedonia or Bulgaria.
Types of travelers: Australians, Asians (in the Alpine countries), Russians (in the Balkans), Europeans.
For The Solo Pro
Anywhere in the world! Just check the Foreign Office advice before you begin your intrepid adventure.
Where is your favorite country as a solo traveler?
_____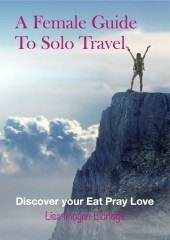 About Lisa Eldridge
If you love these tips on solo travel, there are plenty more in A Female Guide to Solo Travel, the most comprehensive travel guide for women travelling alone.
Learn how to conquer your fear of travelling solo, how to plan your trip, coping mechanisms for when you're on the road, and how to overcome to post-travel blues when you return home.
Plus there are lots of special discounts to save you money too!
Find out more here…
Lisa Eldridge is a travel journalist specialising in solo travel. Her background in the travel industry fuelled her passion to see the world and for the last seventeen years, she has travelled extensively as a solo traveller, living and working in numerous countries. She has now been to 100 countries and 60 of these solo.
Planning a trip? Go Backpacking recommends: