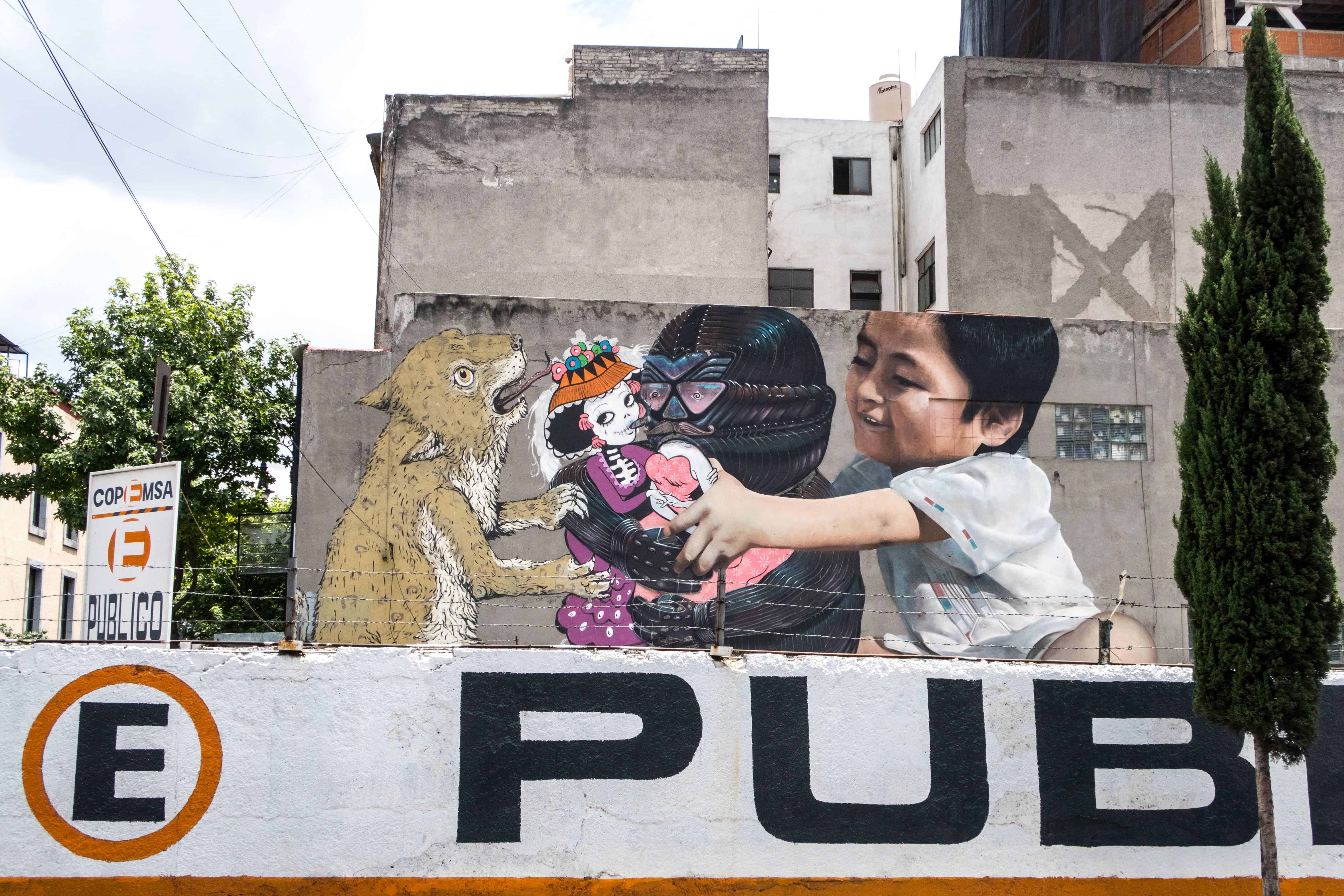 Laura Ainscough, Director of Stylewalk MX, was the first to offer a guided tour of Mexico City street art.
So, it was a pleasant surprise to meet Laura at an entrepreneur conference I attended in Mexico City.
As I was staying the week beyond the conference, I took her up on an offer to experience her most popular tour first hand.
Previously, I'd wandered the streets of Buenos Aires' trendy Palermo Soho district on a graffiti and street art tour that was one of the highlights of my six-week stay.
I also grew to appreciate street art during my three years living in Medellin, Colombia.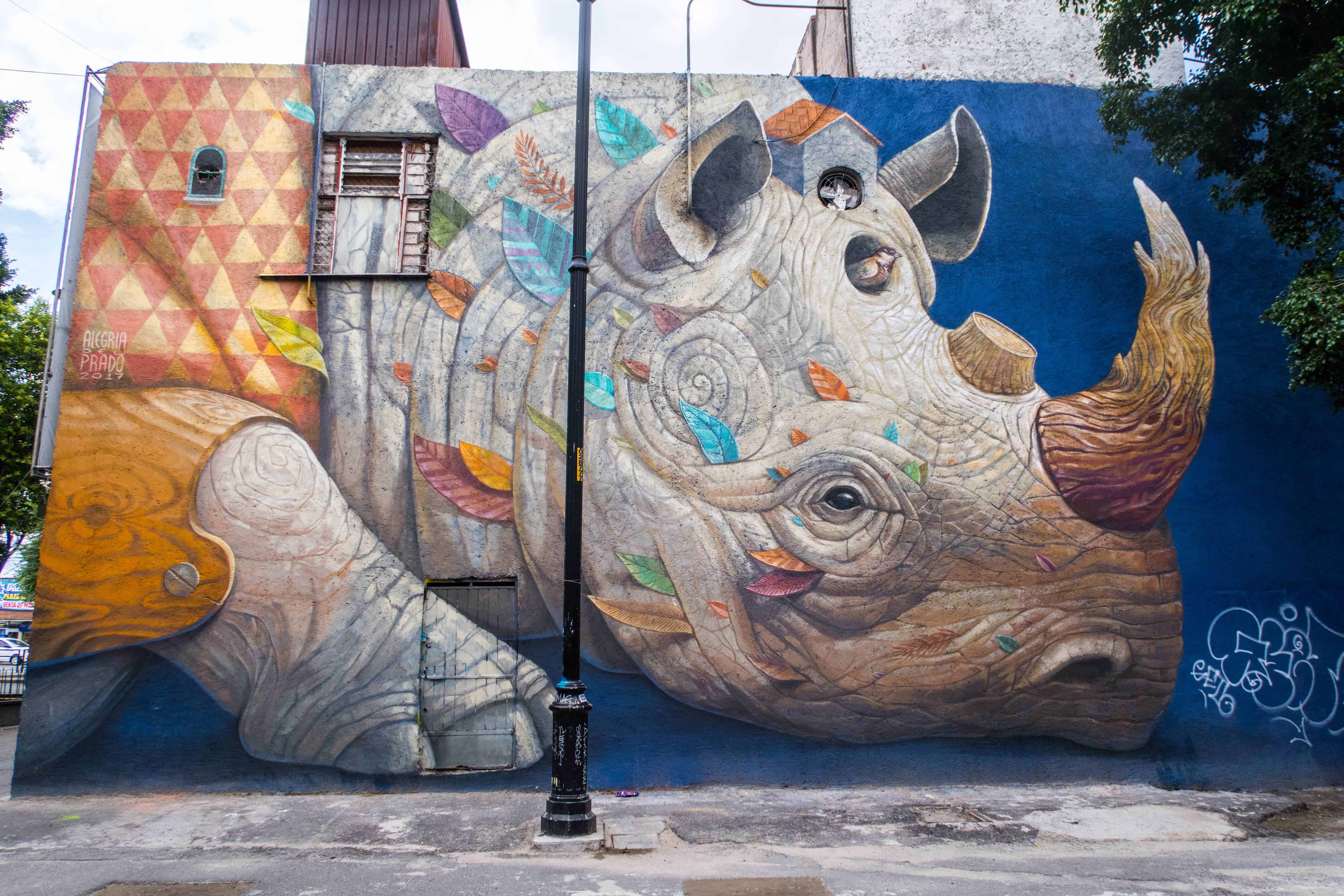 Street Art Tour
Joining me was a friend from the conference who had grown up painting graffiti in New York City.
On a weekday afternoon, we met our local guide, Jokan Deka, for the 2.5-hour walking tour in downtown Mexico City.
Jokan is an affable tattoo artist, illustrator, and DJ who has several years of experience working for the well-regarded Fifty-24 MX gallery.
The fact that Stylewalk MX's guides are all involved in the street art scene makes all the difference, as it lends their tours a sense of authenticity and credibility.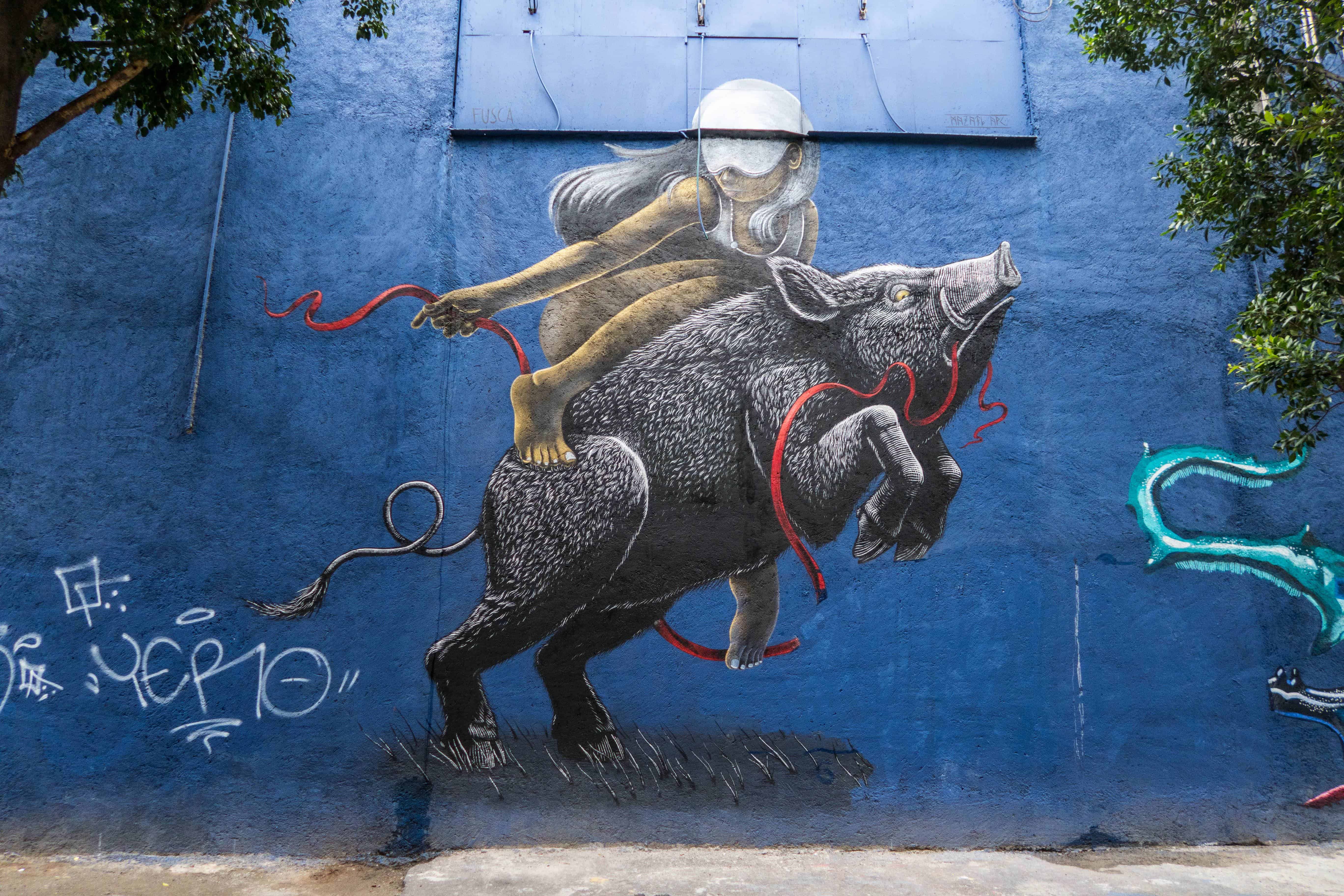 I learned a lot during our afternoon together, both from Jokan and my New Yorker friend.
After visiting a few walls, we ducked into a paint shop that was up a flight of heavily graffitied stairs. Inside, you could find every shade of spray paint imaginable from multiple manufacturers.
In addition to the paint cans, I learned you could also buy plastic caps that help you as the artist control the width of the spray paint coming out of the can.
I had no idea there was such a mature market for artists' supplies!
As in Buenos Aires, painting Mexico City street art is illegal unless you have the permission of the property owner.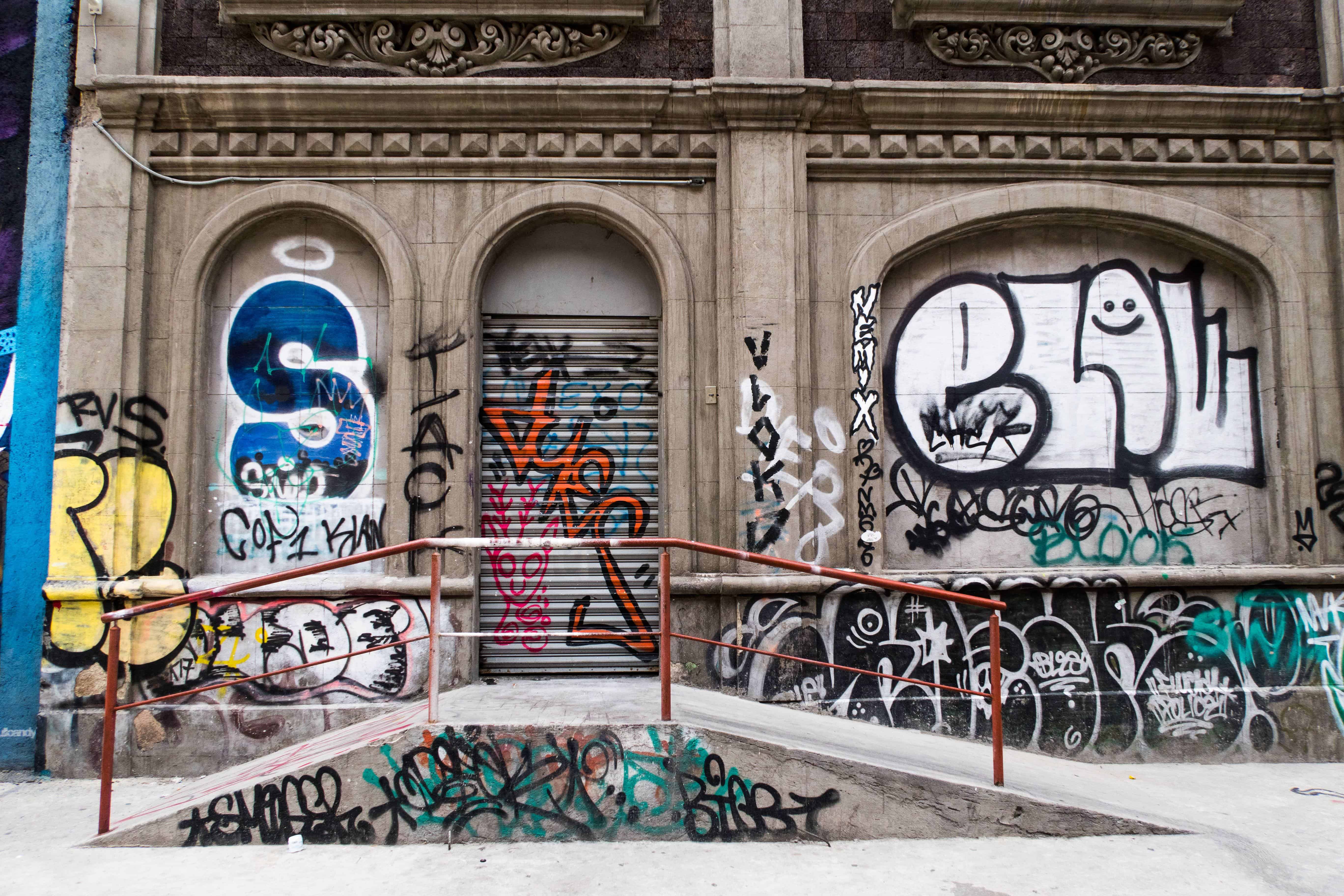 My biggest takeaway from the tour was the distinction between graffiti and street art.
Graffiti came first, as it was used by gangs in NYC to mark their territory.
It primarily consists of tags, abbreviated names, or nicknames of graffiti artists.
These can be basic and ugly or incredibly intricate.
Aesthetically, it can be challenging for the average person to pick up on subtle differences in the artistry that show one tag is more skillfully painted than another.
However, competition-worthy graffiti artists use multiple colors, intricate designs, and unique styles to set themselves far apart.
People with no formal art training typically paint graffiti.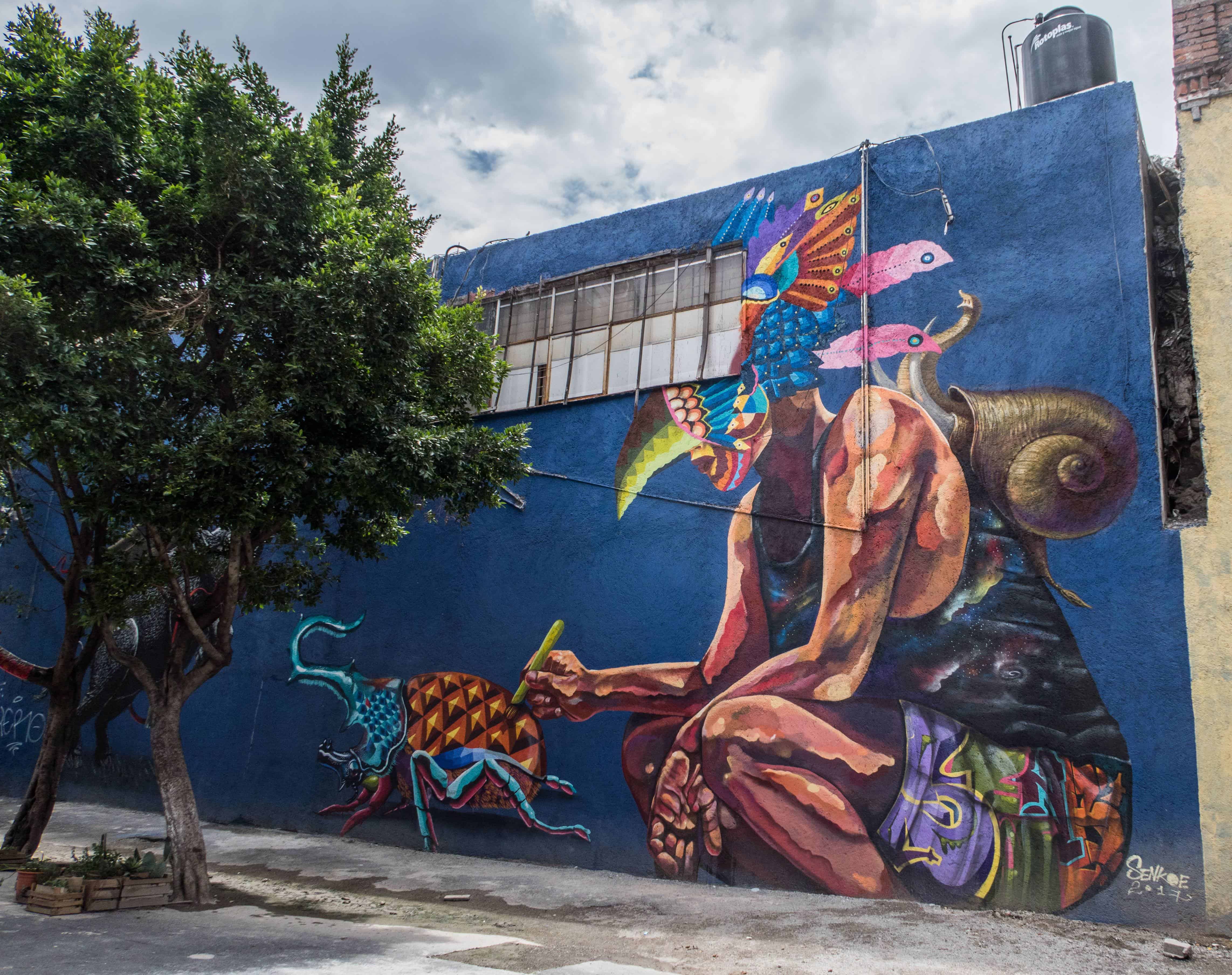 Meanwhile, the more aesthetically pleasing murals that are a hallmark of street art are often painted by artists with some formal training.
I prefer street art. I find it more pleasing to the eye, and I like how it can represent local culture, history, and politics.
To me, street art adds to the environment while the overwhelming majority of graffiti detracts from it.
I know this may sound a little bourgeois of me. Perhaps it's all the art history classes I took in college.
We saw dozens of murals during the tour. Below are more of my favorites.
Mexico City Murals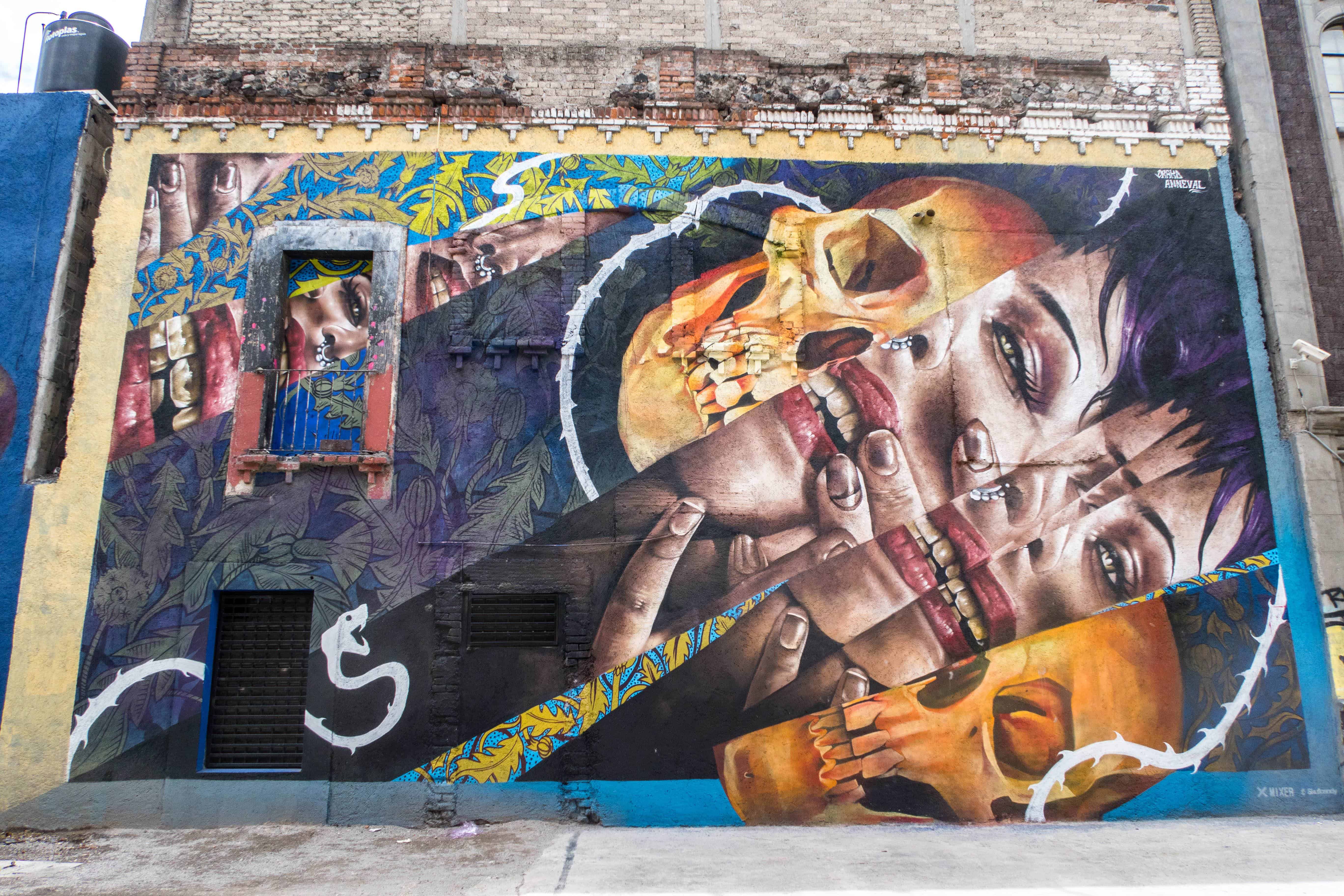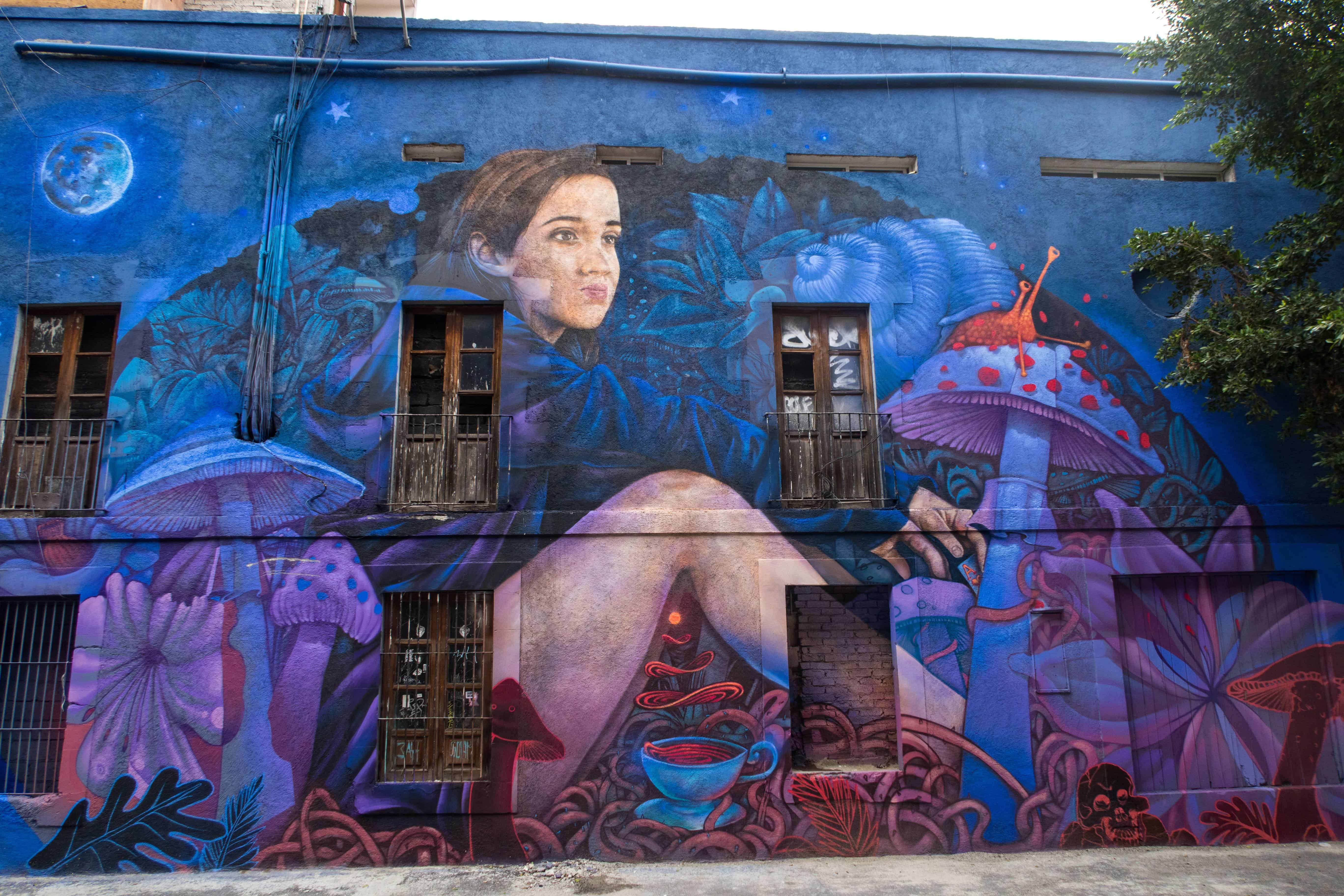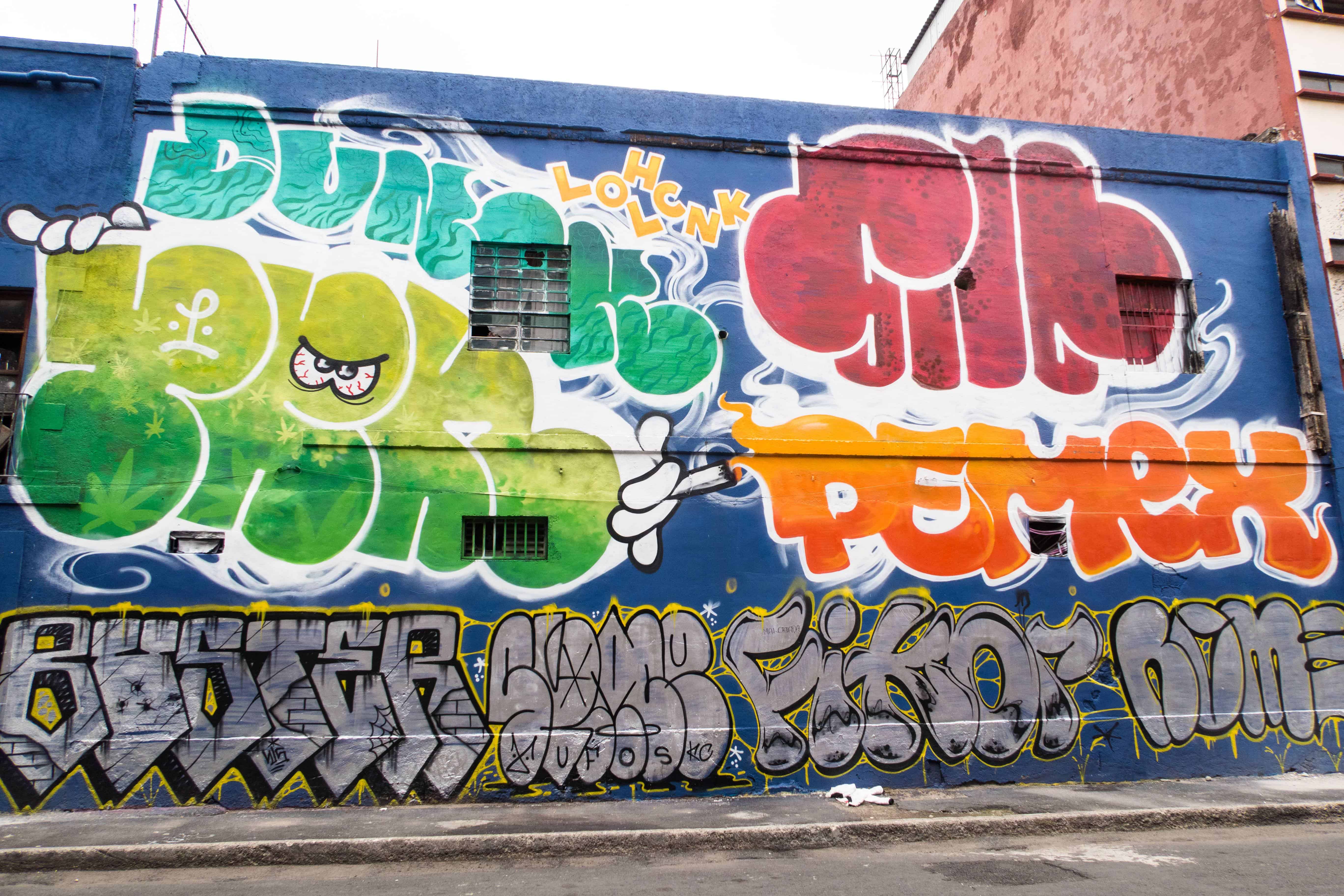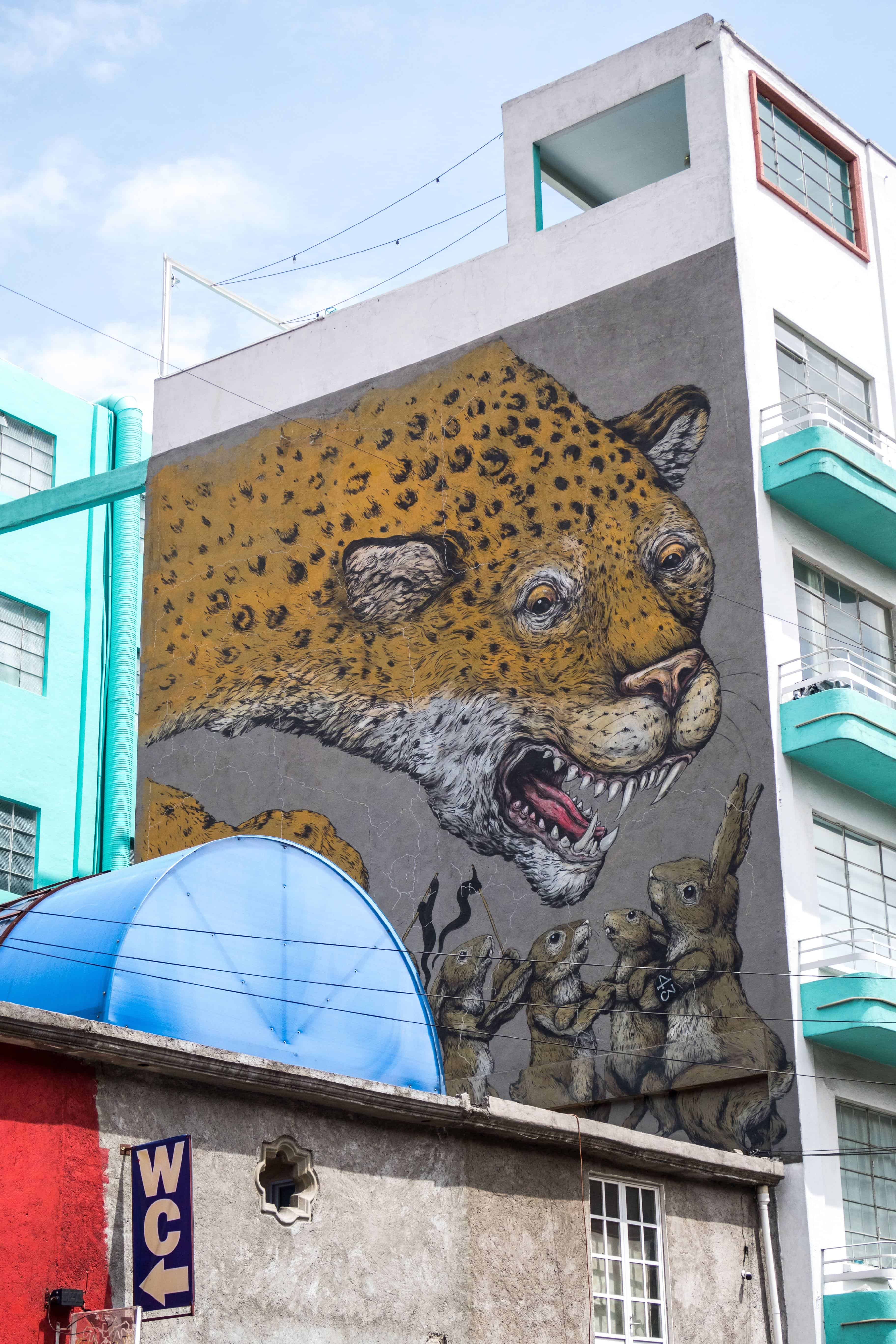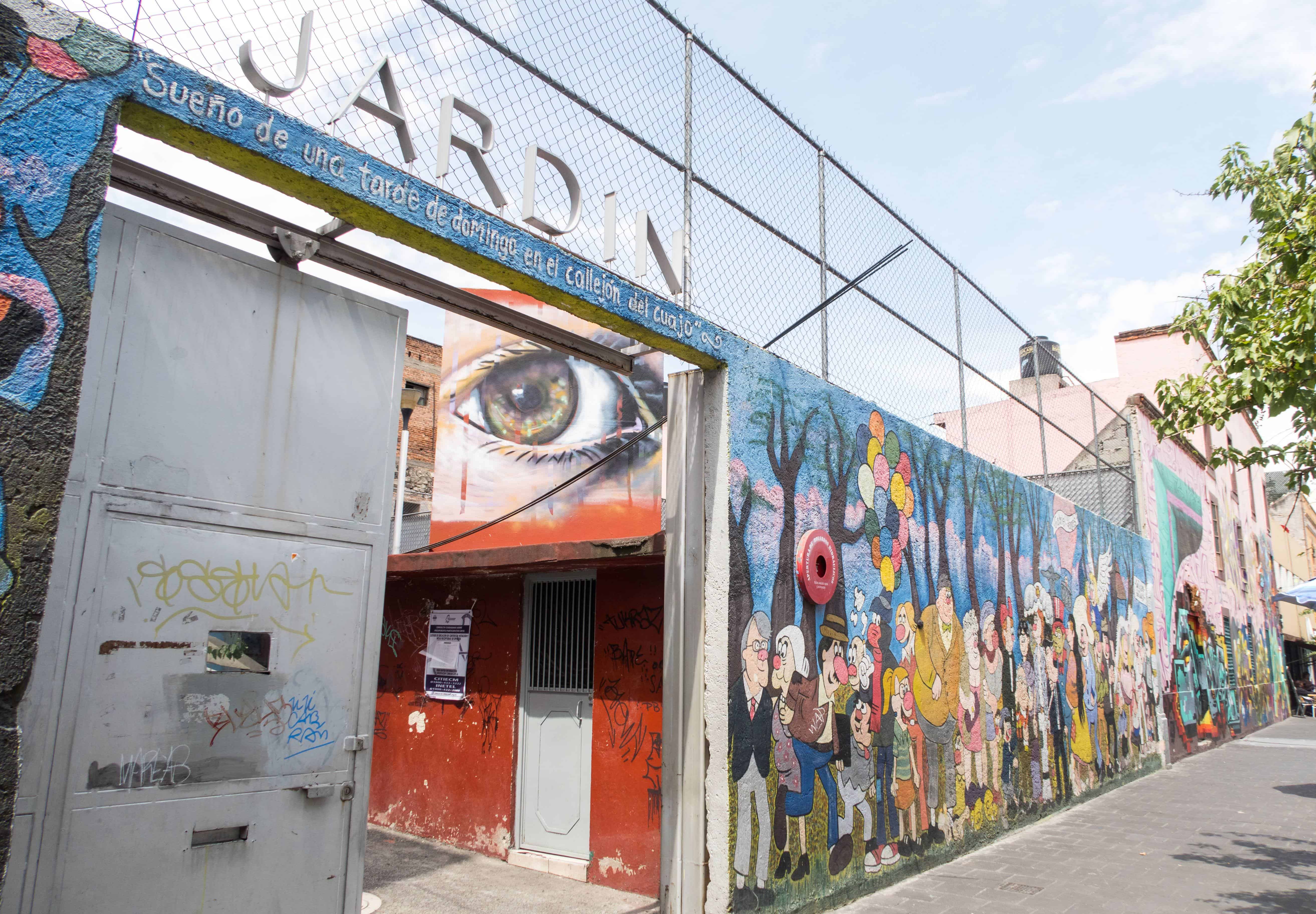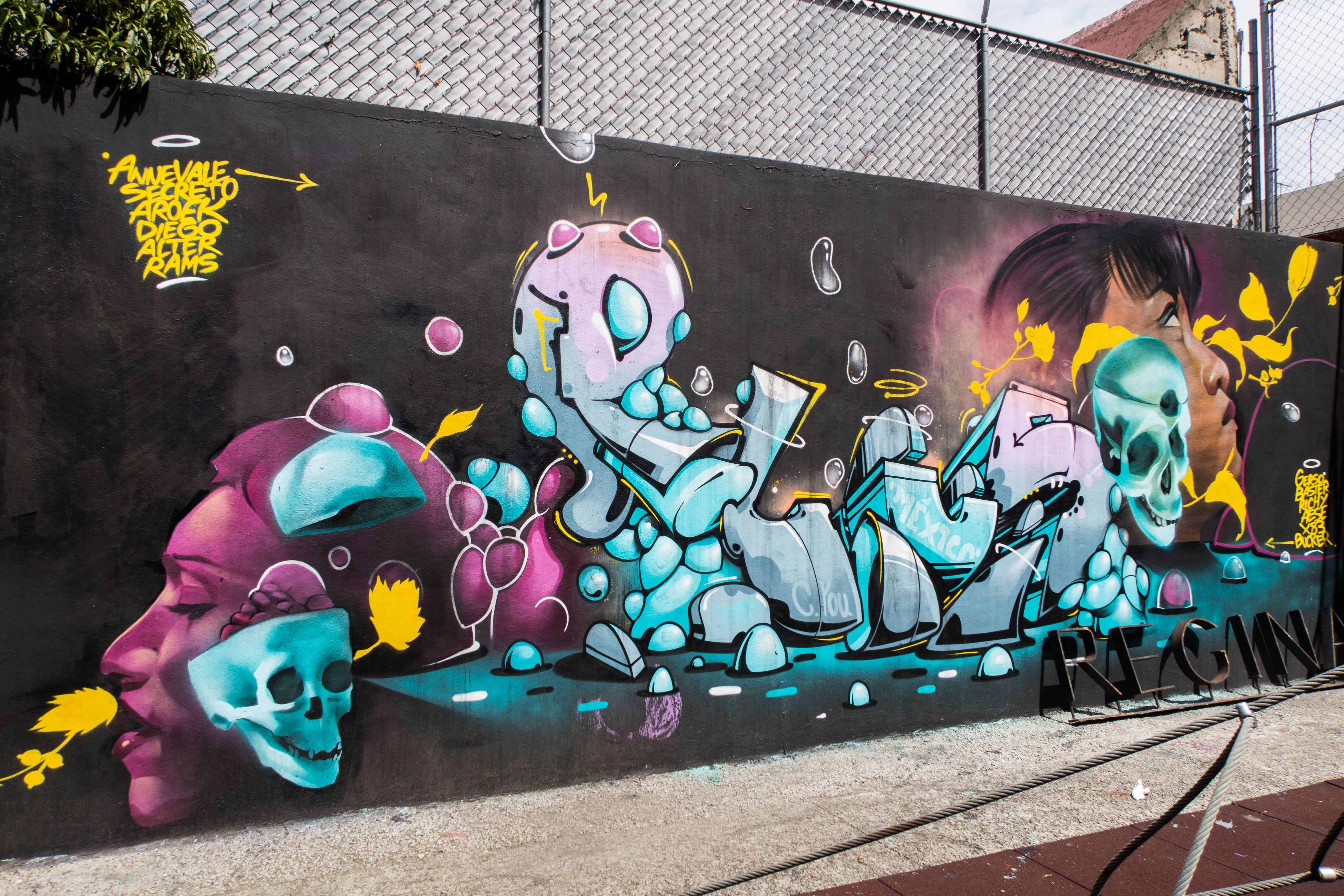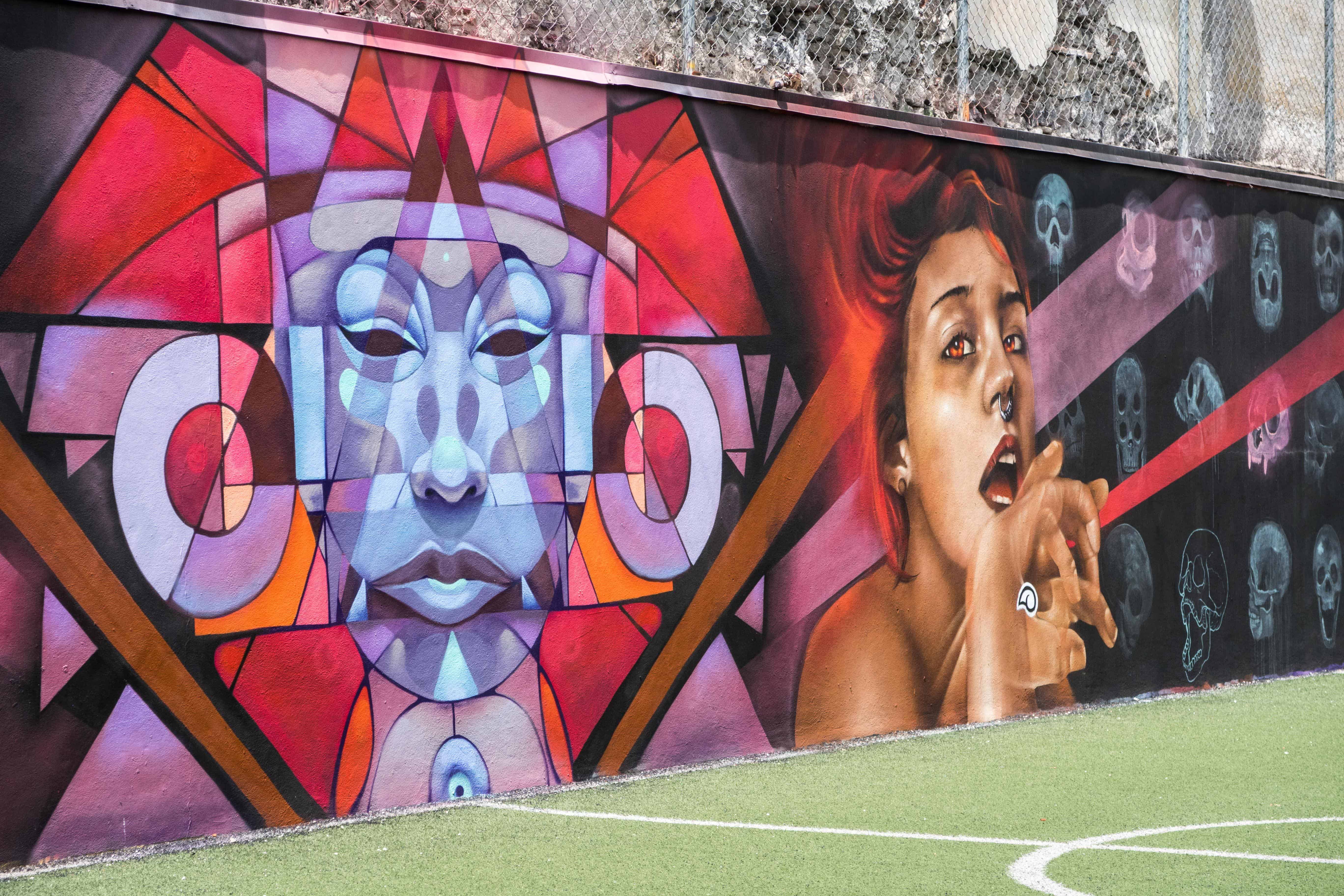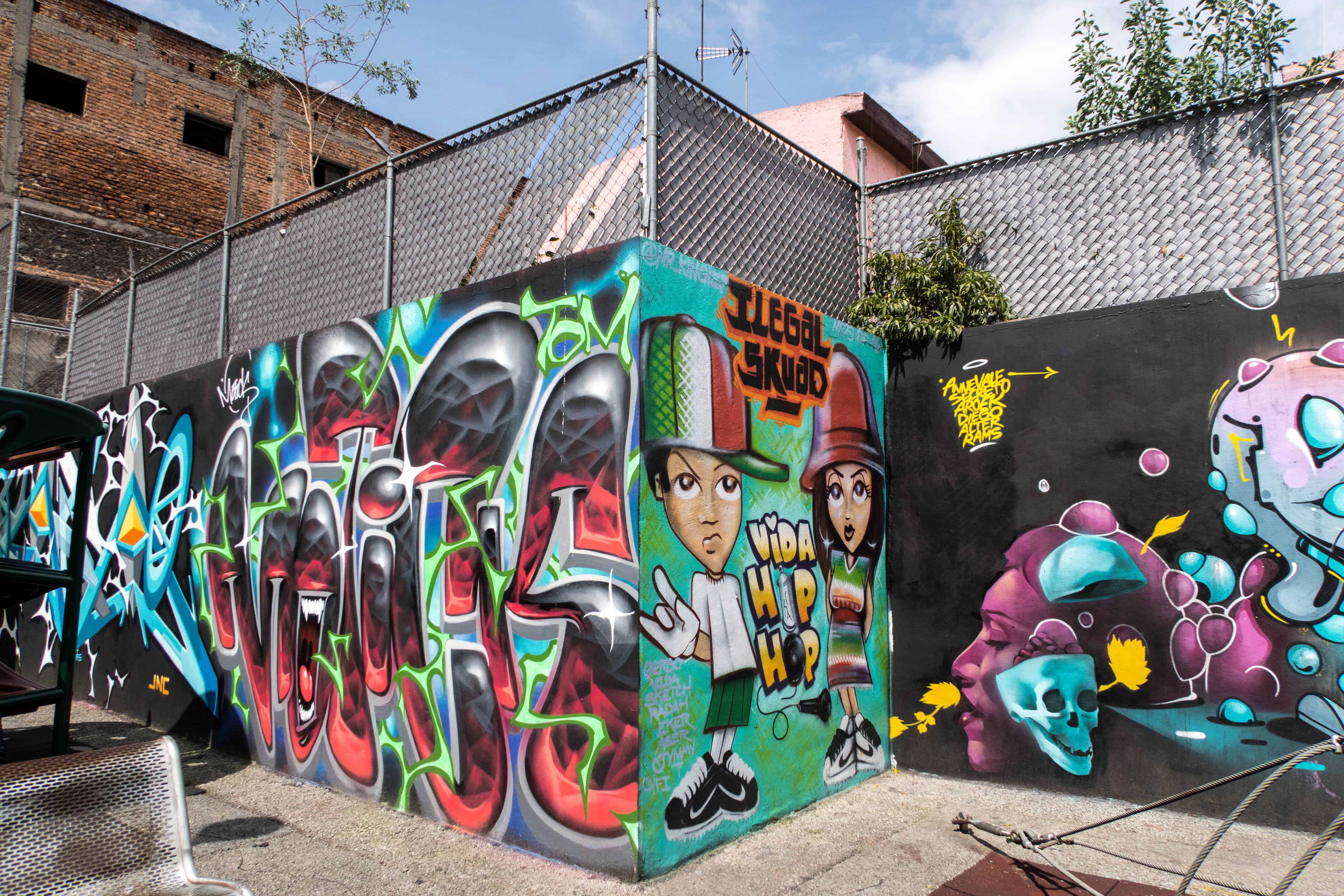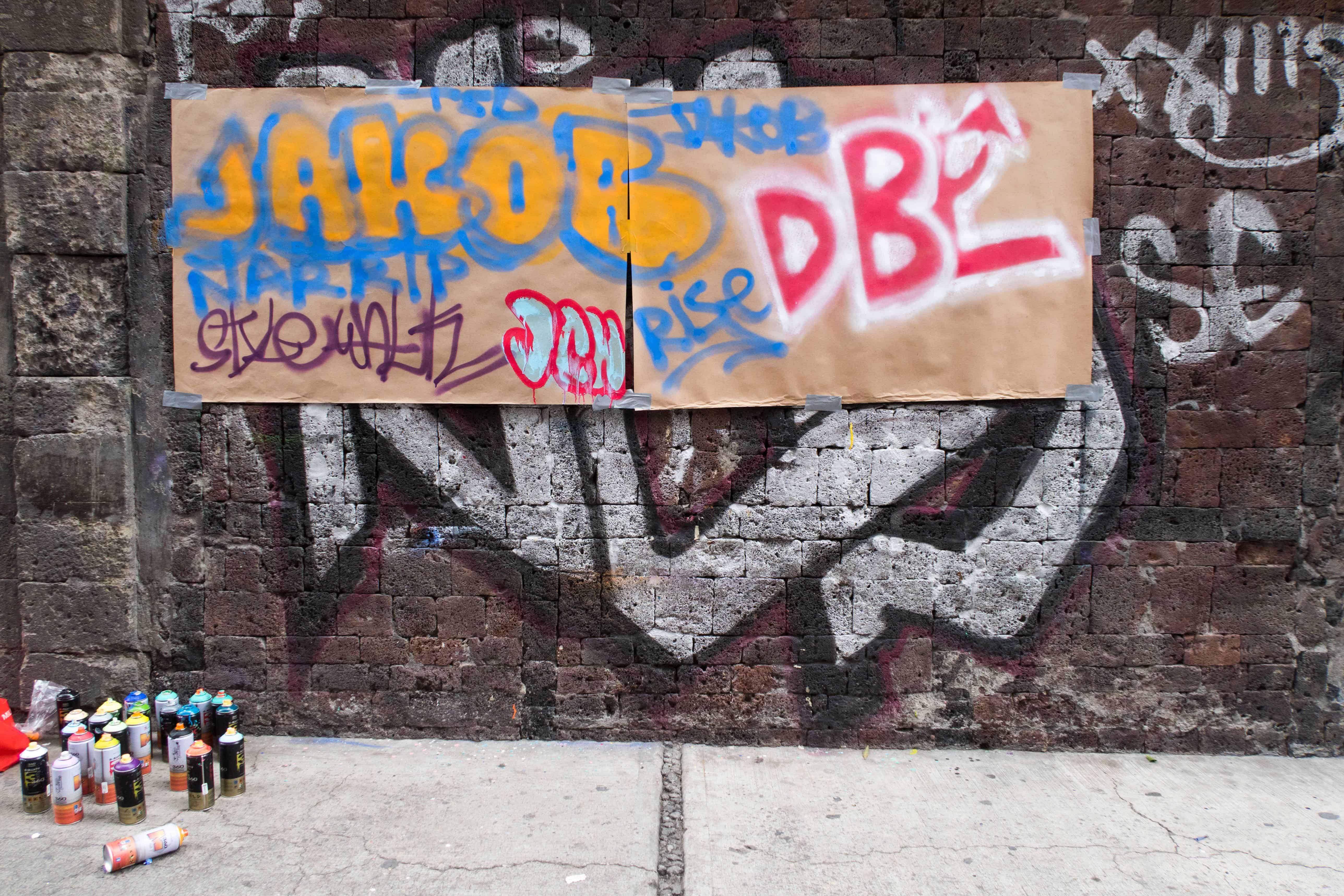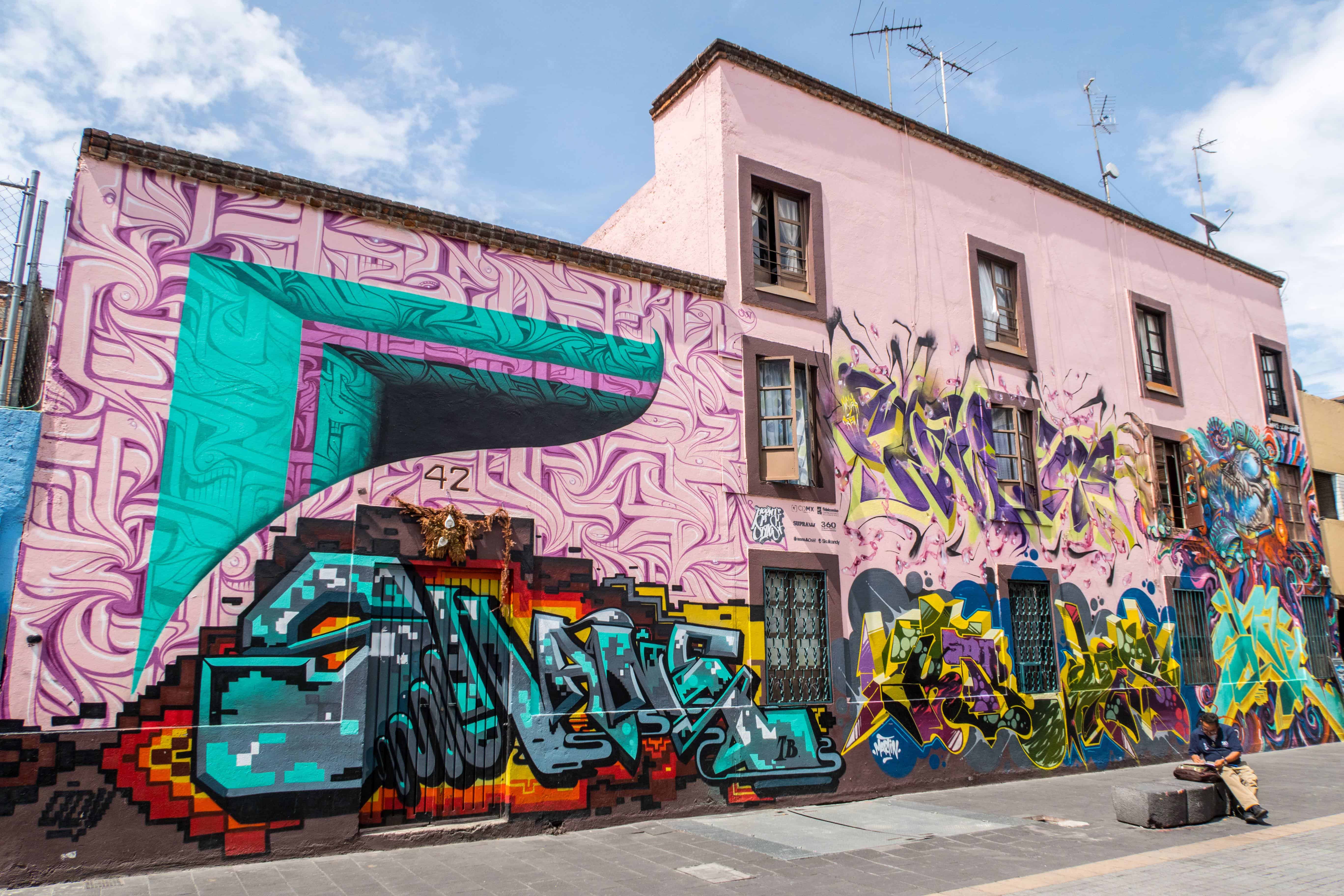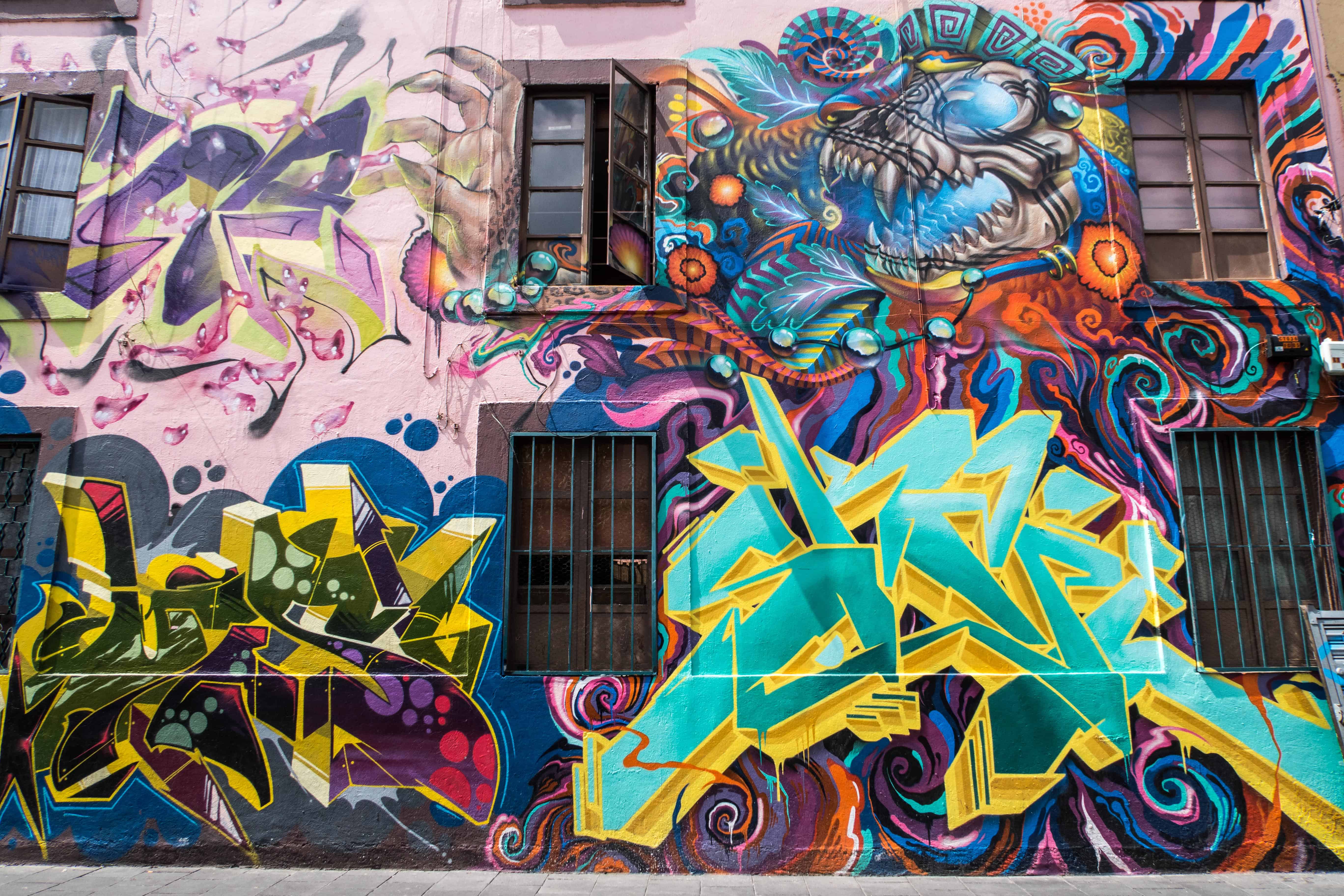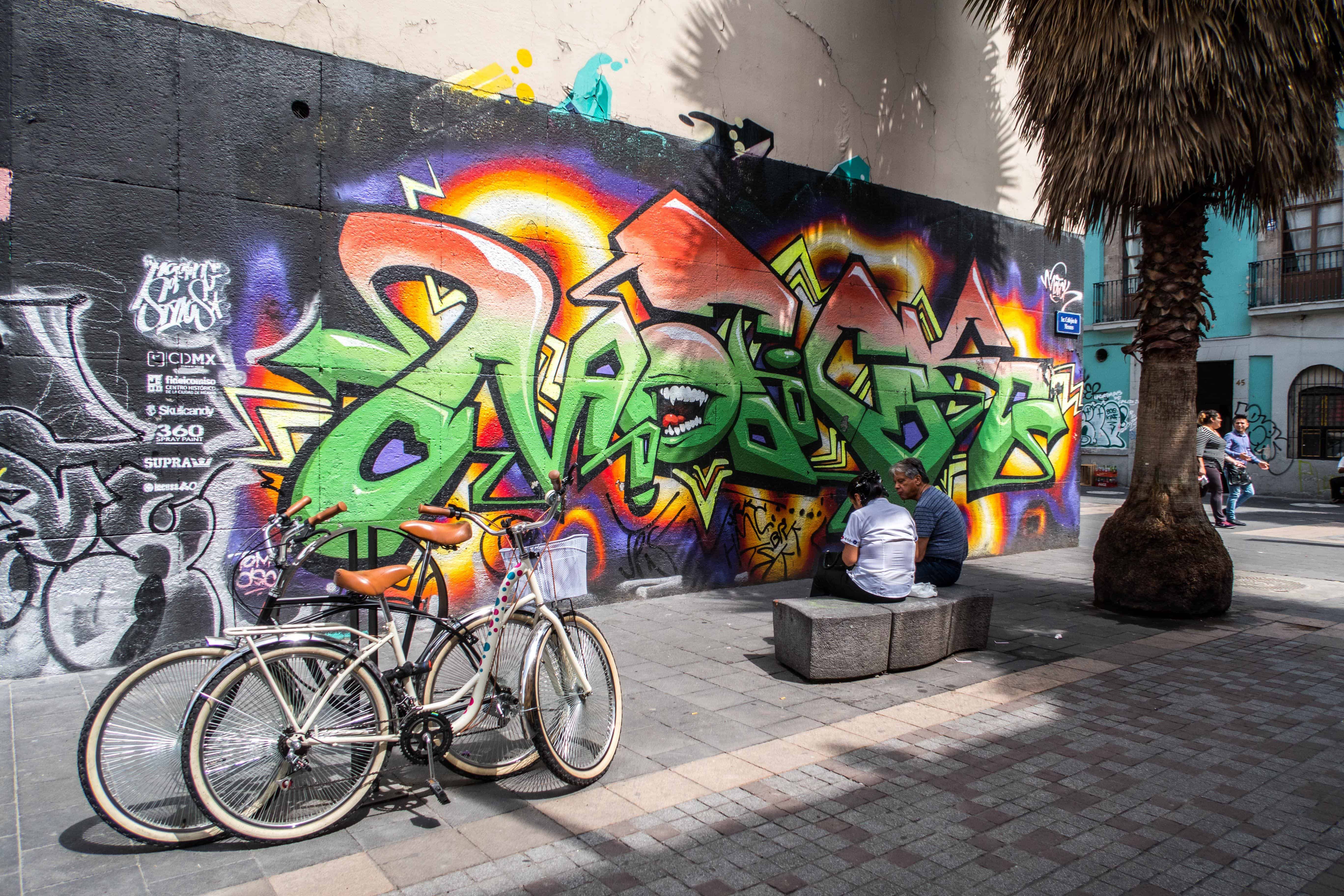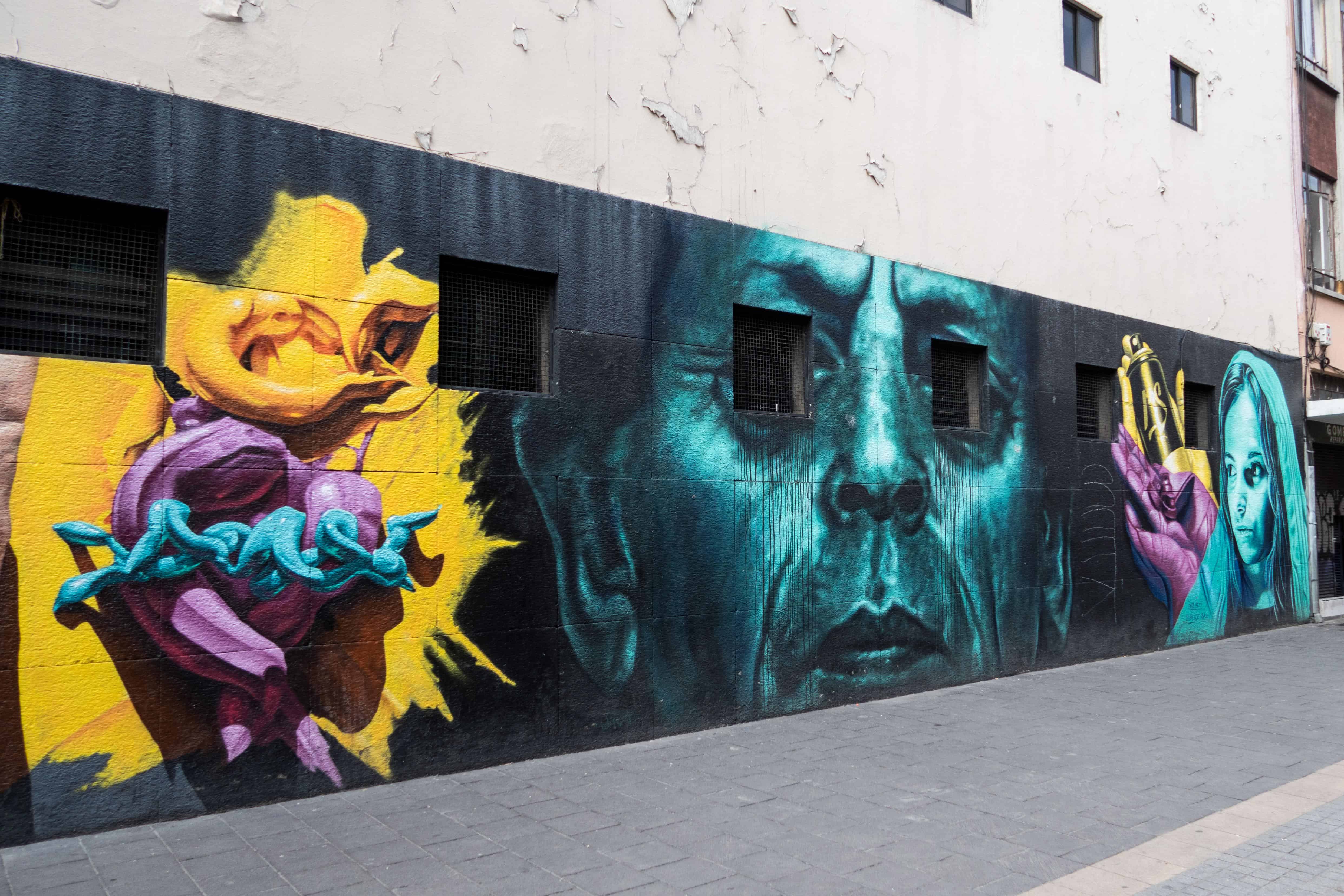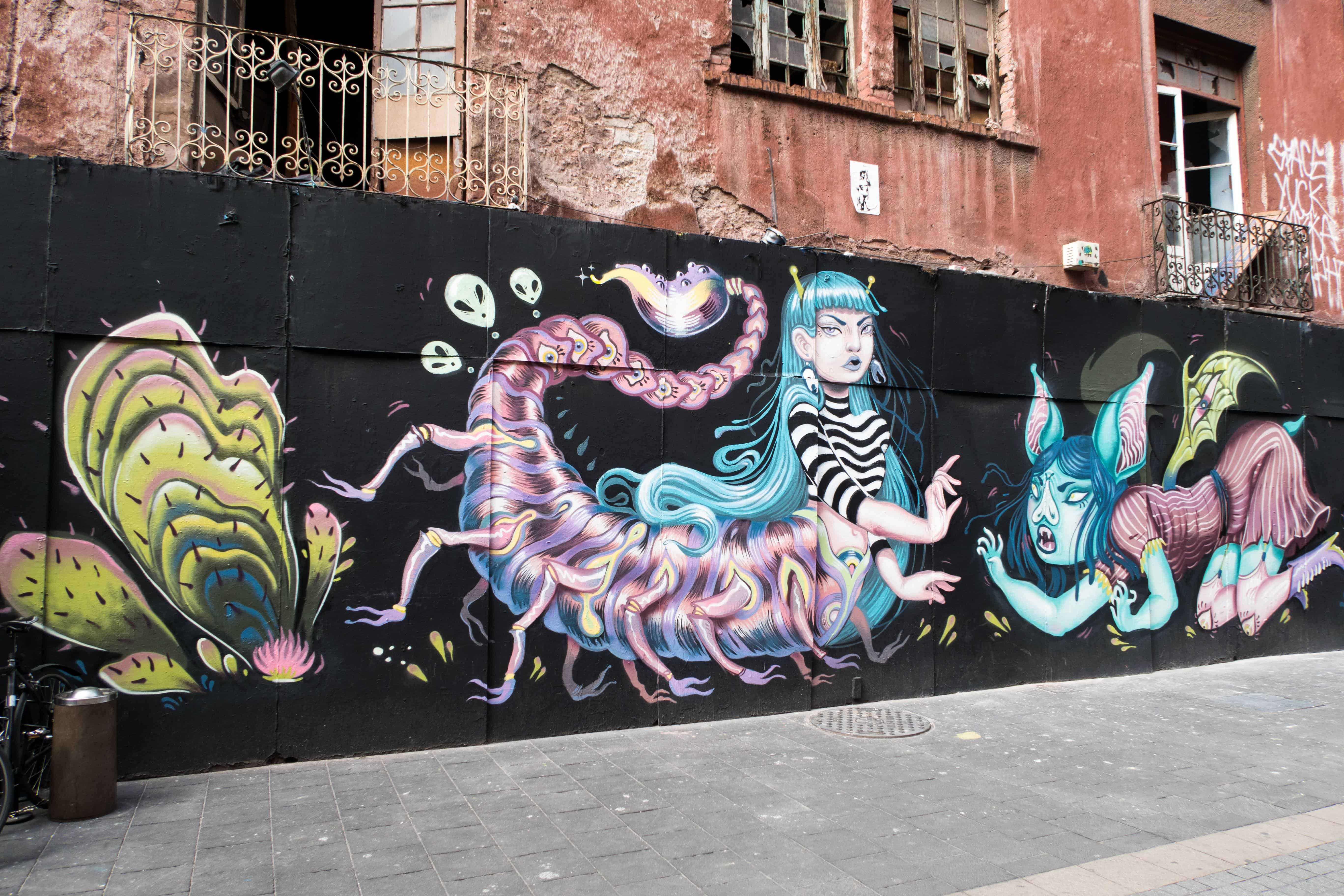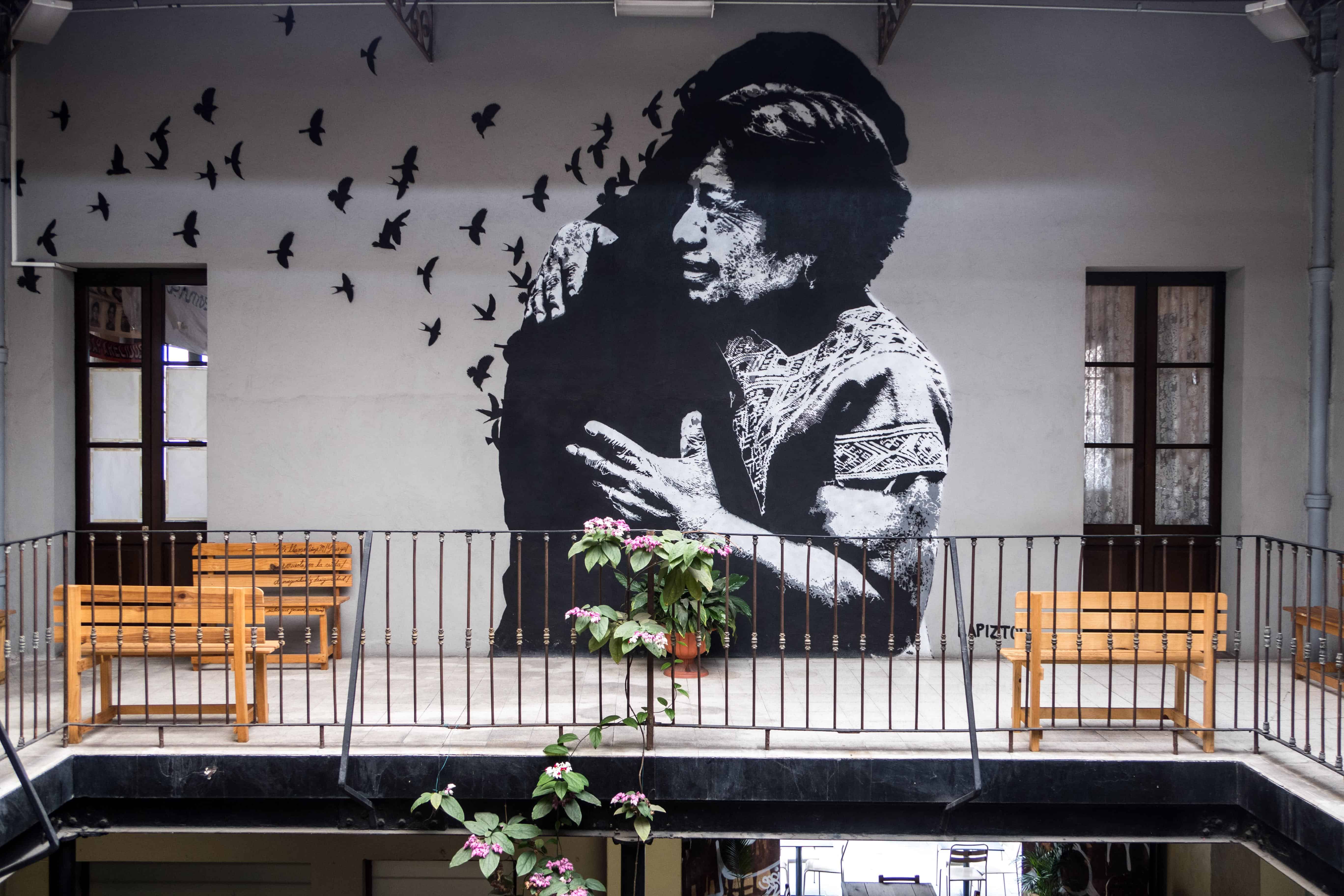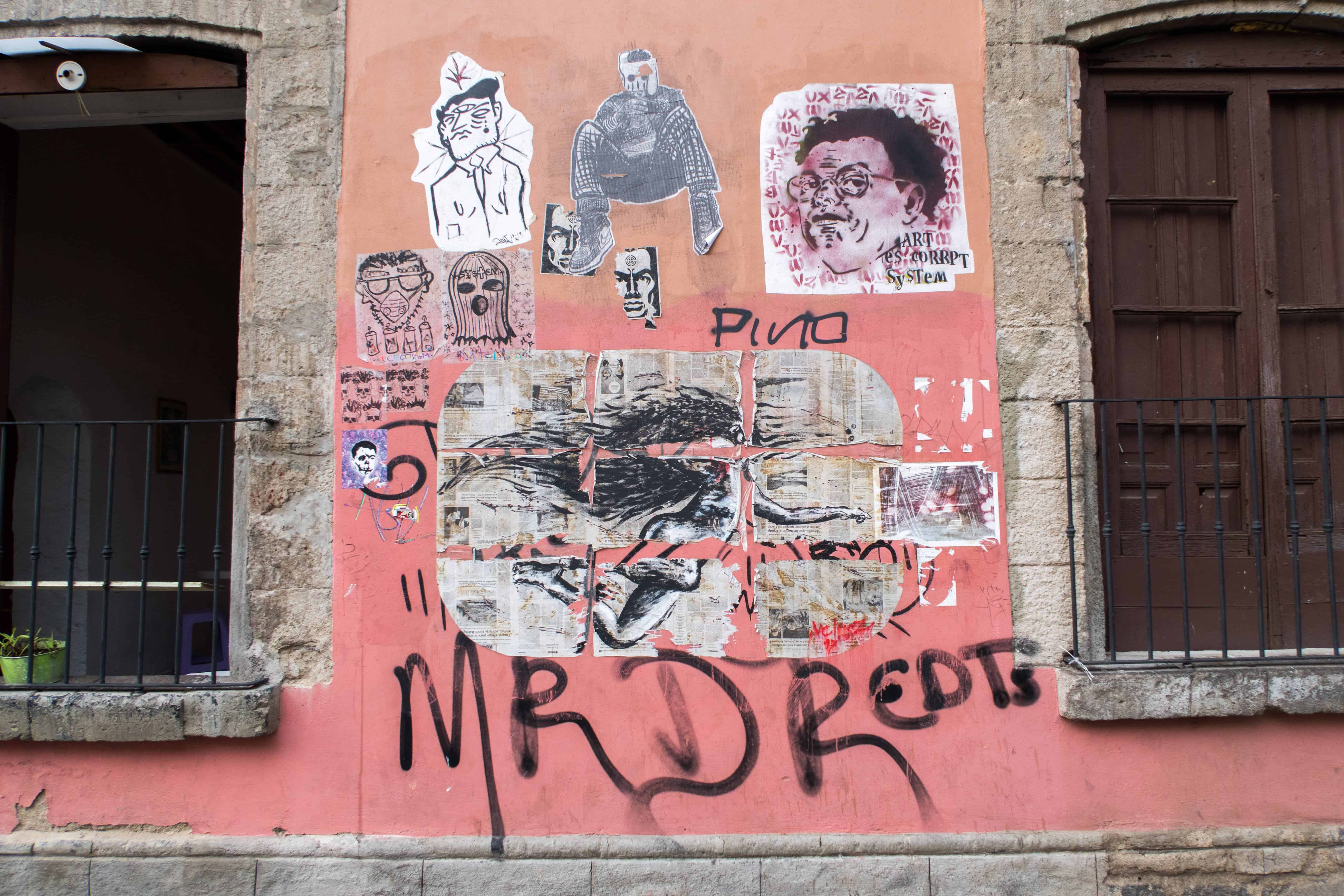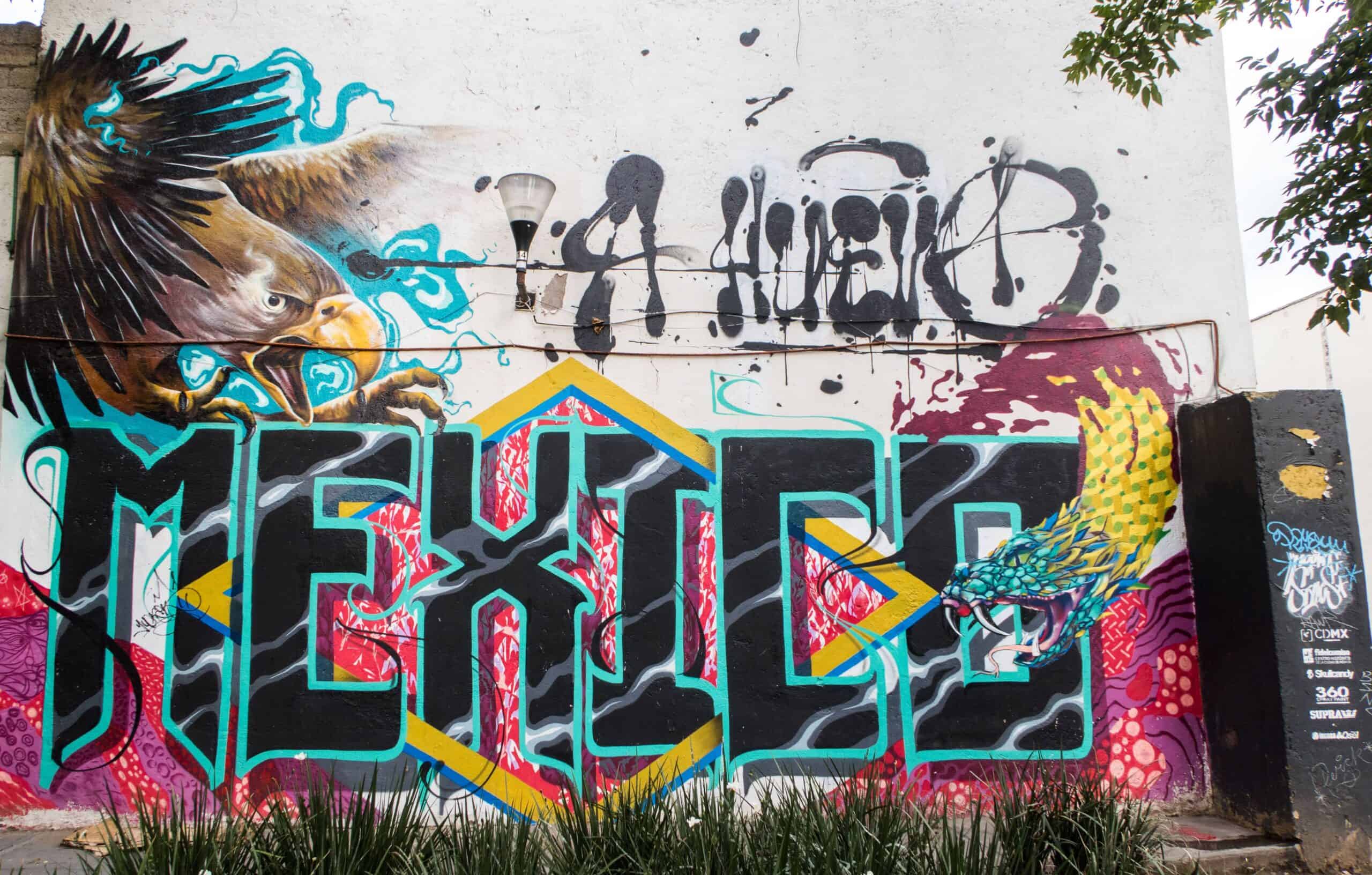 I highly recommend finding the time to take this Mexico City street art tour. It's a fun way to see a part of downtown Mexico City you might not otherwise see. Plus, the artwork is incredible!
Tour Details
Type: Stylewalk MX offers private walking tours with English-speaking guides
Cost: The cost depends on the number of people and is subject to change.
As of September 2017, the cost is $138 for one person, $155 for two people, $165 for three people, $171 for four people.
See the Stylewalk MX website for further details.
Tip: If you're traveling solo and want to bring the cost down, ask around in your hostel or through social networks such as Couchsurfing to see if you can find more people to join you.
Length: 2.5 hours
Booking: Visit the Stylewalk MX website to book your tour.
Accommodation: I highly recommend staying in the park-filled, centrally-located Condesa neighborhood.
Room rentals are budget-friendly on Airbnb.
Otherwise, check out top-ranked hostels on Hostelworld.
_________
I received a discounted rate for my private tour with Stylewalk MX.
Dave is the Founder and Editor in Chief of Go Backpacking and Feastio. He's been to 66 countries and lived in Colombia and Peru. Read the full story of how he became a travel blogger.
Planning a trip? Go Backpacking recommends: