Switzerland is notorious for being at the top of every "Most Expensive Country in the World" list, making it exceedingly difficult to travel Switzerland on a budget. But that doesn't have to be the case.
Even the most budget-conscious traveler should have Switzerland on their bucket list. Switzerland is full of dramatic landscapes that can take your breath away.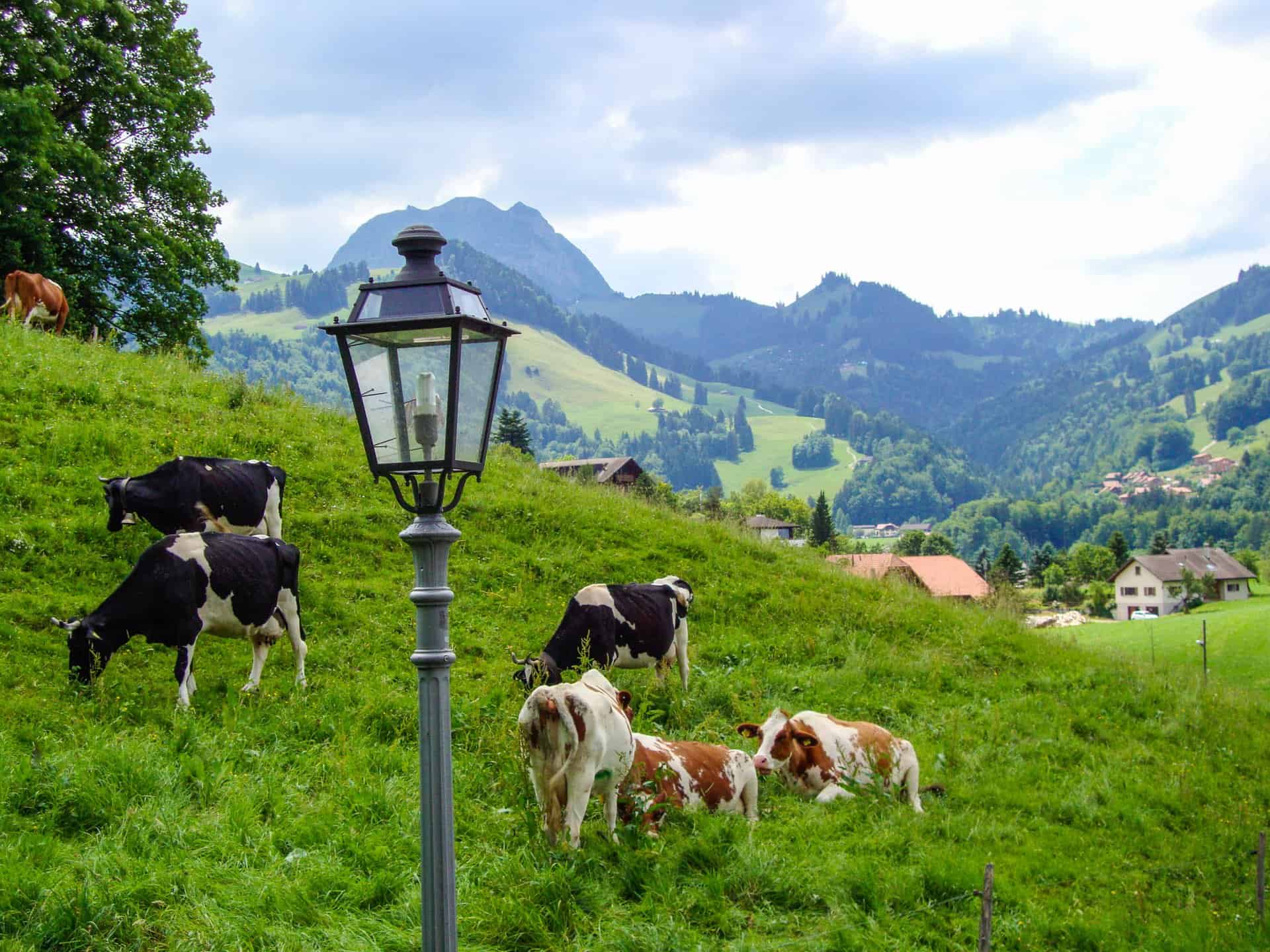 It's where you find lush green rolling hills that have quaint little chalets with cows roaming freely around them. It's where mountains meet lakes, and you can eat endless amounts of delicious chocolate and cheese.
It almost seems too beautiful to be a real place. If these aren't reasons enough to want to pack your bags right now, we don't know what are!
Pro Tips
Need airfare? Find cheap flights and more at Travelocity.com.
Want to travel around Switzerland by car? Find the best car rental service at Traserbas.com.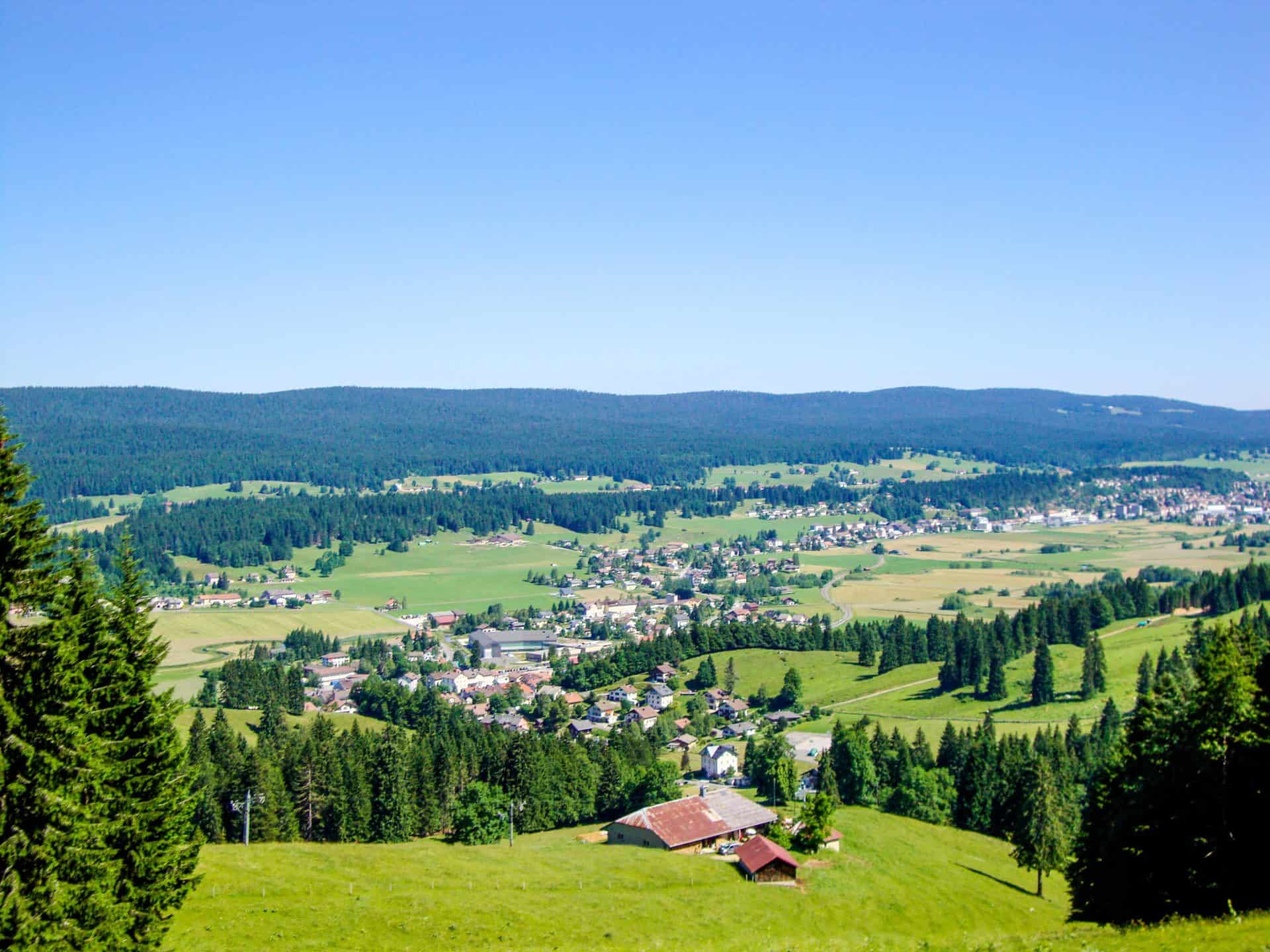 So how do you visit one of the most expensive countries in the world without breaking the bank?
It's easier than you might think. Here are ten helpful tips to keep more money in your pocket while still traveling to the beautiful country of Switzerland.
How to Travel Switzerland
1. Spend More Time in One Place
Switzerland is a tiny country. Consider setting up a home base for yourself so you can explore the best places in the rest of the country from there.
Usually, the longer you spend in one place, the better the nightly rates for accommodations. This typically holds true whether you're staying at a hotel, youth hostel, Airbnb, etc.
Some hotels or hostels will even give you a free local transit pass, so check when booking.
Switzerland is a small, steep country, much more up and down than sideways, and is all stuck over with large brown hotels built on the cuckoo style of architecture.

Ernest Hemingway
See also: Travel Credit Cards for Beginners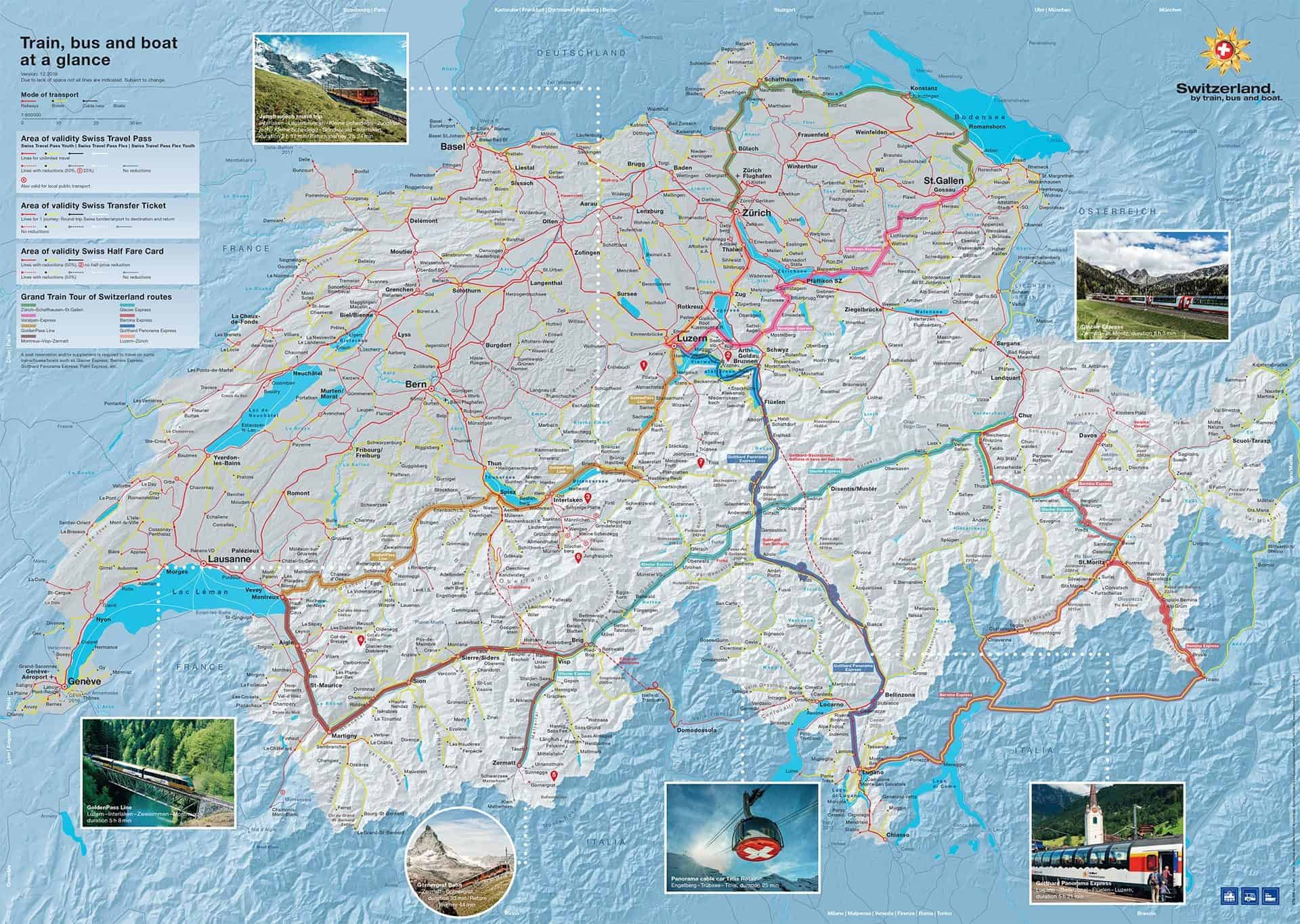 2. Skip Staying in the Major Cities
There are benefits to staying in major Swiss cities. Proximity to everything allows easy access to museums, shopping, and nice restaurants, but people come to Switzerland for the views.
Switzerland has some of the most beautiful landscapes in the world, so visit and stay in a town with views.
It will be less expensive, and you're more likely to get the picture-perfect postcard version of Switzerland that you're seeking.
You also don't need to go very far outside the cities to get spectacular views. Train travel is a popular way to get around in Switzerland, so it's easy to get places even when staying outside the main cities.
Check out the Swiss Railways website to get an idea of what small towns fall on the major train lines, prices for train tickets, train stations, etc.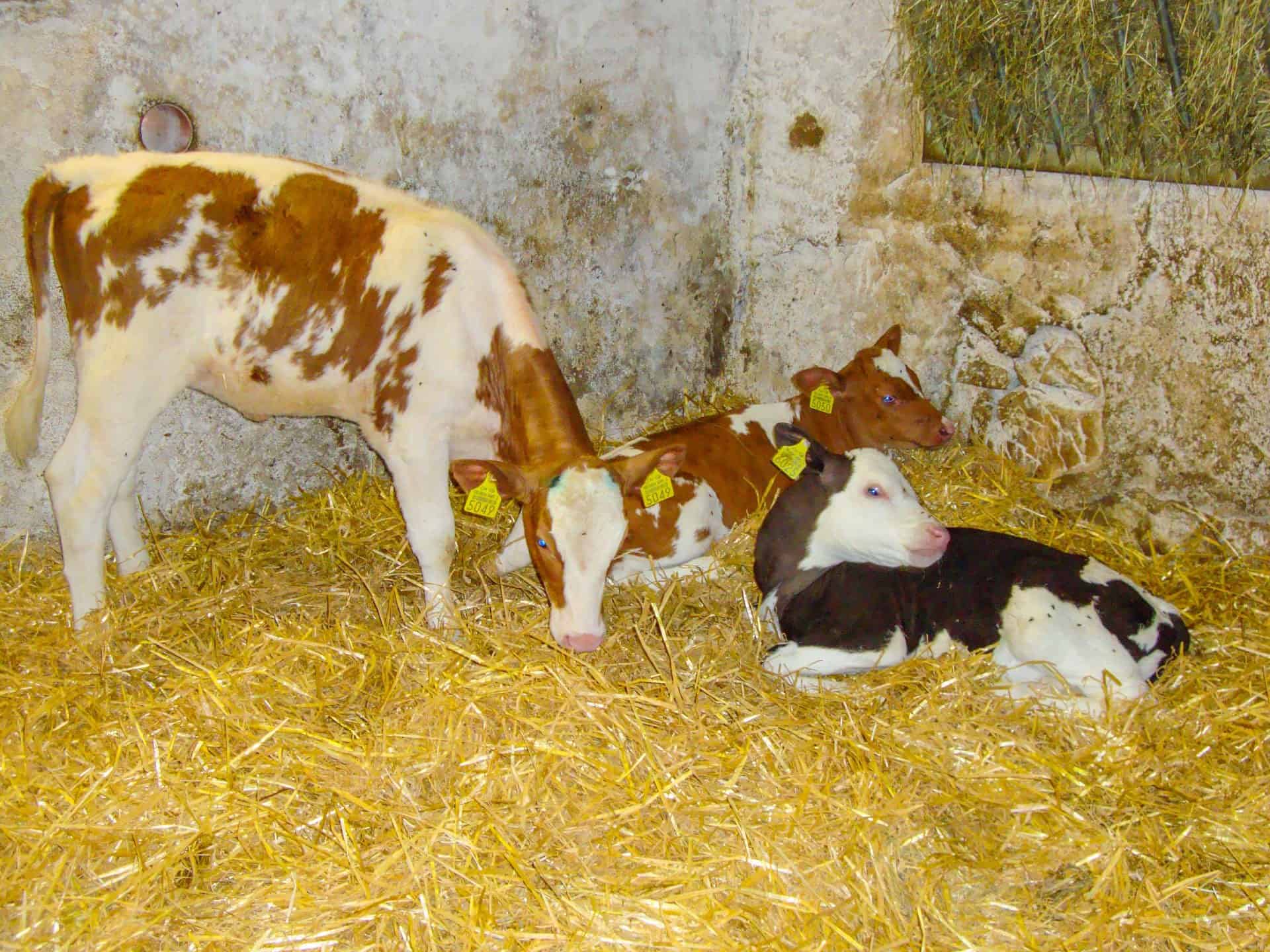 3. Cheap or Free Accommodations
Nowadays, budget travelers have so many options in finding a place to stay.
You're no longer limited to choosing between a hotel and a hostel. You can now rent peoples' apartments or private rooms or even stay on someone's couch.
However, our two recommendations to experience Switzerland on a budget are Workaway and Sleep on Straw.
Workaway
Workaway is an exchange program that, in return for a few hours of work a day, you have your housing covered (and, in some cases, a few meals).
You can do various tasks, from working with schools, animals, or even farming.
This is an excellent program because it gives you a real, local experience, and you are giving back to the community you are visiting! Plus your accommodation is free.
There are also several other options when it comes to work, with Switzerland being one of the best countries to teach English to keep the funds topped up.
Sleep on Straw
Farms in Switzerland started opening up their doors and letting travelers experience a night sleeping on fresh straw.
It has become trendy over the summer months and can start at 6 Swiss Francs ($6) a night.
What better way to experience Switzerland than waking up on a farm and walking outside to enjoy the mountains.
As with anywhere you stay, do your research. It doesn't matter if it's a hotel, Airbnb, Workaway, or Sleeping on Straw — read traveler reviews.
You might save a buck in the end, but if you end up being miserable because you didn't read reviews, it won't be worth it.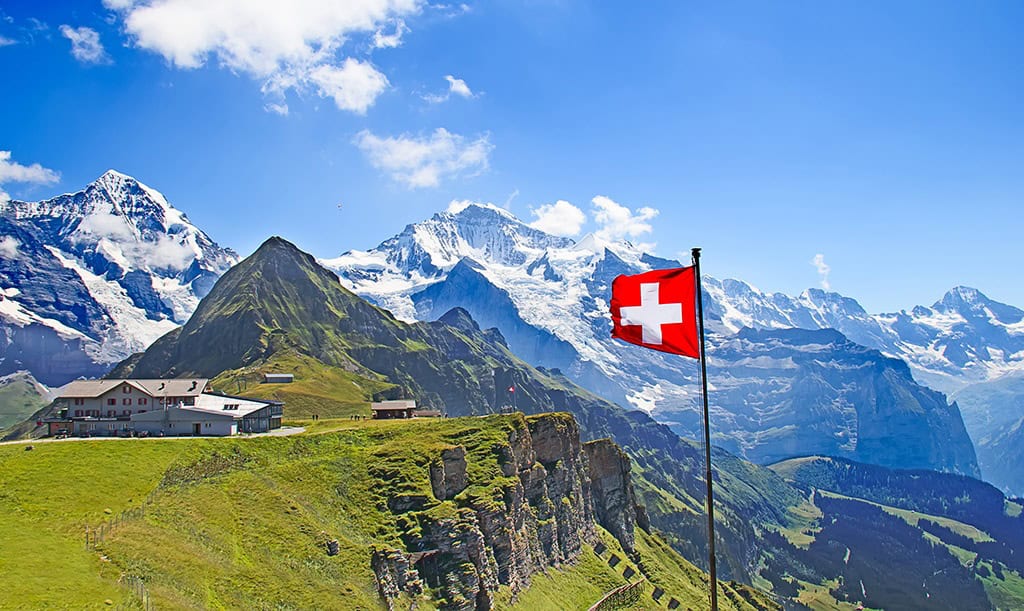 4. Buy Food at a Grocery Store
Switzerland is one of the most expensive destinations for dining out; it's cheaper to buy your meals at grocery stores.
This is not news to budget travelers. However, there are cheaper grocery stores where you get more for your money.
The two major grocery stores in Switzerland are Migros and Coop. The cheaper budget grocery stores are Aldi, Denner, and Lidl.
Stock up on white wine, cheese, and bread, and use it as an opportunity to make fondue!
Another option is to buy "ugly fruits and vegetables" from Coop.
Coop began selling "wonky" produce at reduced prices to reduce food waste. The produce is naturally deformed but does not have any defects in taste.
Just because they aren't pretty doesn't mean they don't taste good.
5. Buy Souvenirs at Grocery Stores
While you're buying your lunch at a grocery store, why not buy your souvenirs too? That Swiss chocolate may be half the price in a grocery store versus a tourist spot.
Many grocery stores in the larger towns often have a Switzerland souvenir section where you can buy chocolate, cheese, cowbells, ornaments, magnets, etc.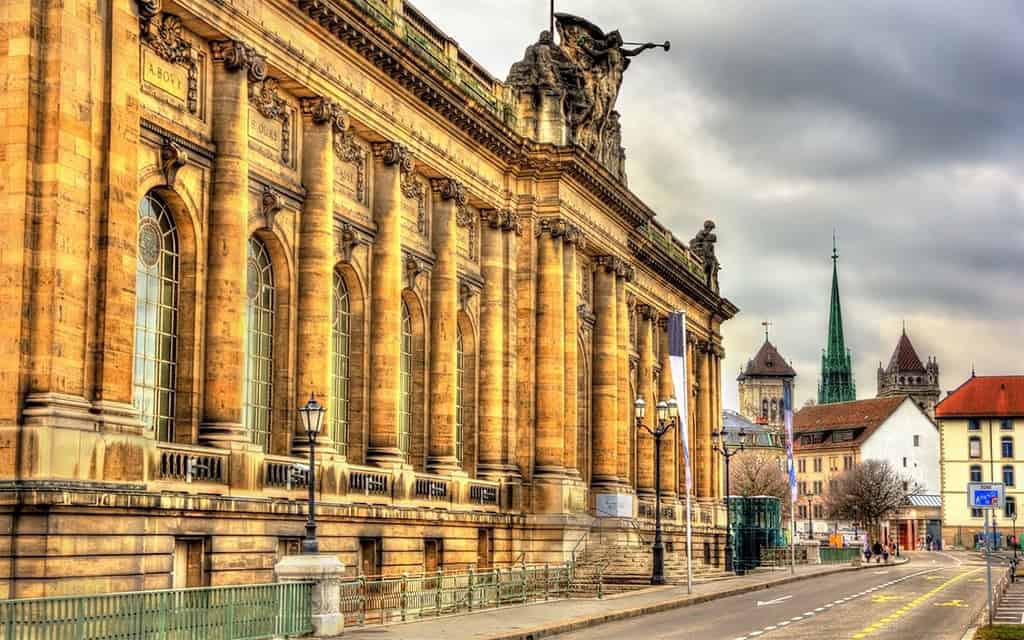 6. Drink Tap Water
Not only is food expensive in Switzerland, but drinks are too (including bottled water).
Luckily, Switzerland has some of the cleanest water available. There are fountains everywhere that you can use to fill up your water bottles.
7. Visit Free Museums
Whatever city you end up visiting, check what local museums they have, and if they're free, have days with free entry to visit or offer other discounts.
There are so many free museums in Switzerland. Below is a list of some of the more popular ones in Geneva and Zurich.
Free Geneva Museums and Sites
Free Zurich Museums and Sites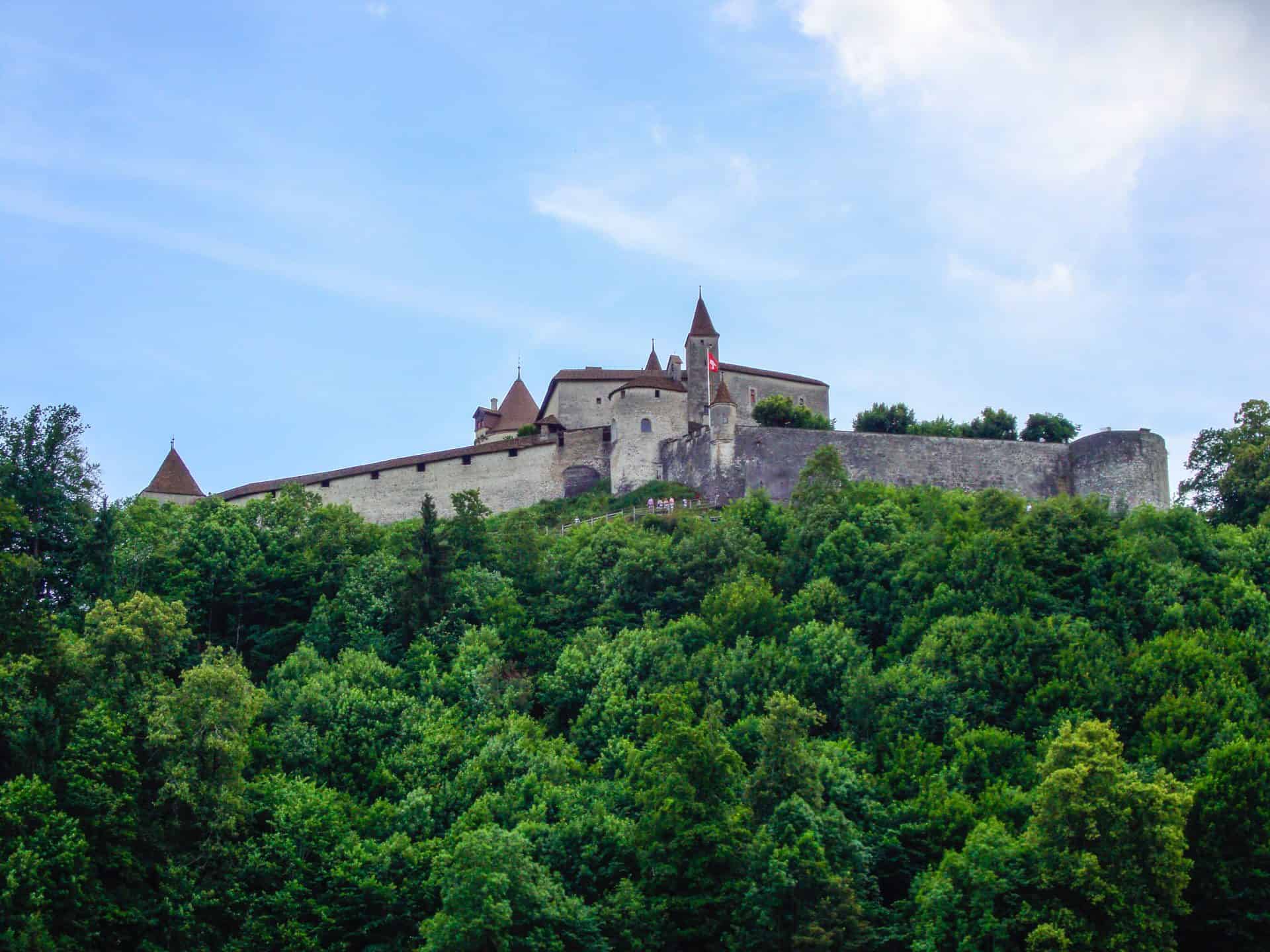 8. Free Outdoor Activities
There are so many enjoyable outdoor activities in Switzerland that don't cost a dime.
Hiking
Hiking is one of the major activities (the other being skiing) that Switzerland is known for. You could easily spend your whole visit hiking and be perfectly happy.
Swimming
There are quite a few lakes in Switzerland and plenty of places where you can enjoy a swim in them too. They can be a little chilly sometimes!
Explore Historic Towns
Like many European countries, Switzerland is full of ancient and historic towns that you can explore.
Pop into the town's cathedral for a chance to see some beautiful art. A couple of must-visit towns are Gruyères and Altstadt.
Festivals
One of the best things to do in any country is to participate in a festival. You can see the local culture at its best and usually get fireworks, music, etc.
Free Walking Tours
There are quite a few cities that offer free walking tours. They are run by volunteers and usually provide a couple of tours every day in several languages.
Cheese Making Tours
Depending on the area you choose to visit, small-town cheesemaking farms often will happily show you around and let you see how they make their cheese.
There are also larger factories that give public tours for usually a small price (around 5 Swiss Francs, or $5).
Related: Food Experiences in Emilia-Romagna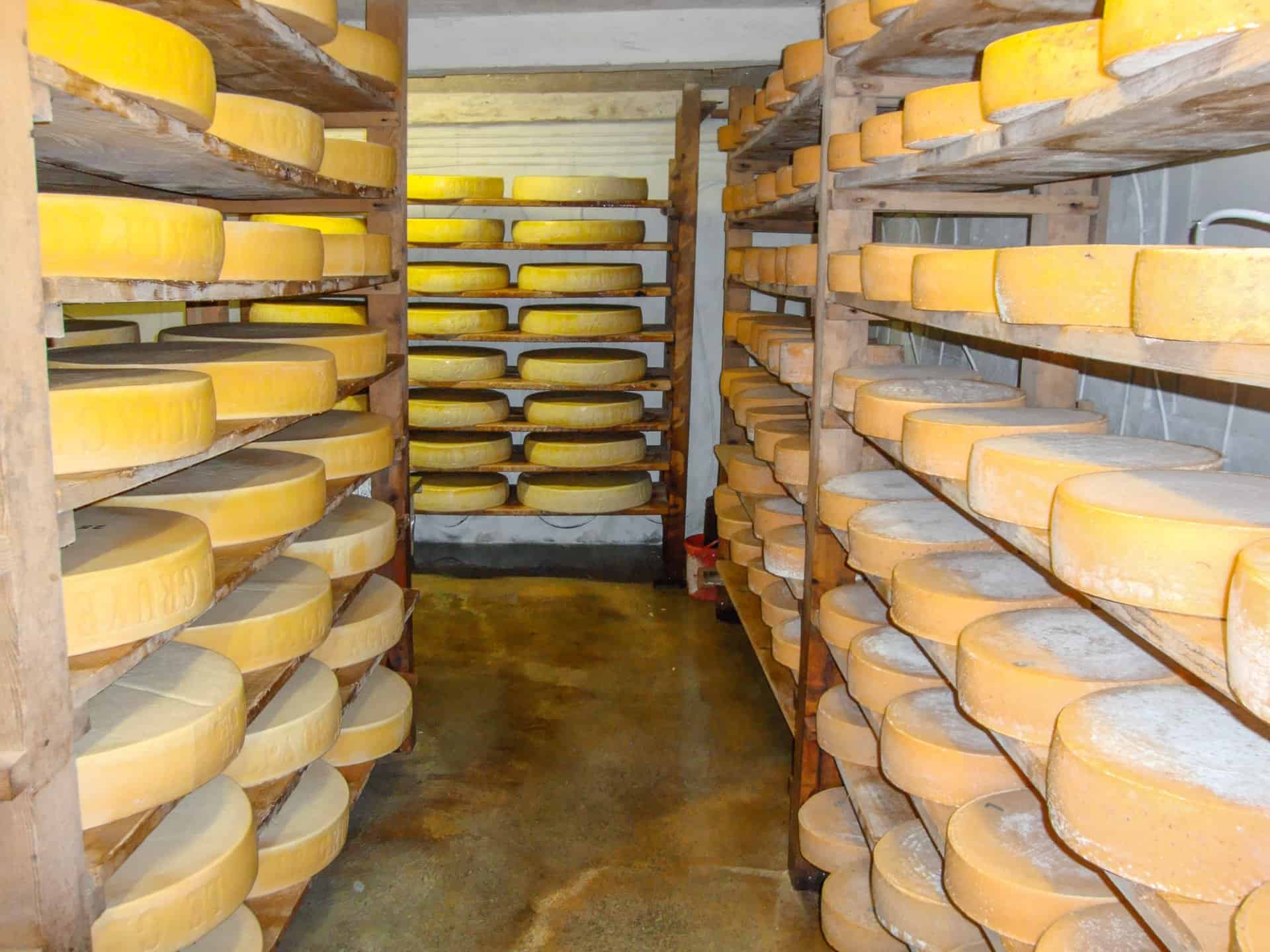 9. Avoid High Seasons
There is no wrong time to visit Switzerland, but the high seasons for visitors are summer and winter.
The best time to visit, and get the most for your money, is during the shoulder months of spring and fall.
Accommodations will be cheaper, and there will be fewer travelers visiting.
If you choose to travel during spring or fall, and hiking is on your list of activities, check and see if trails are open while you are there.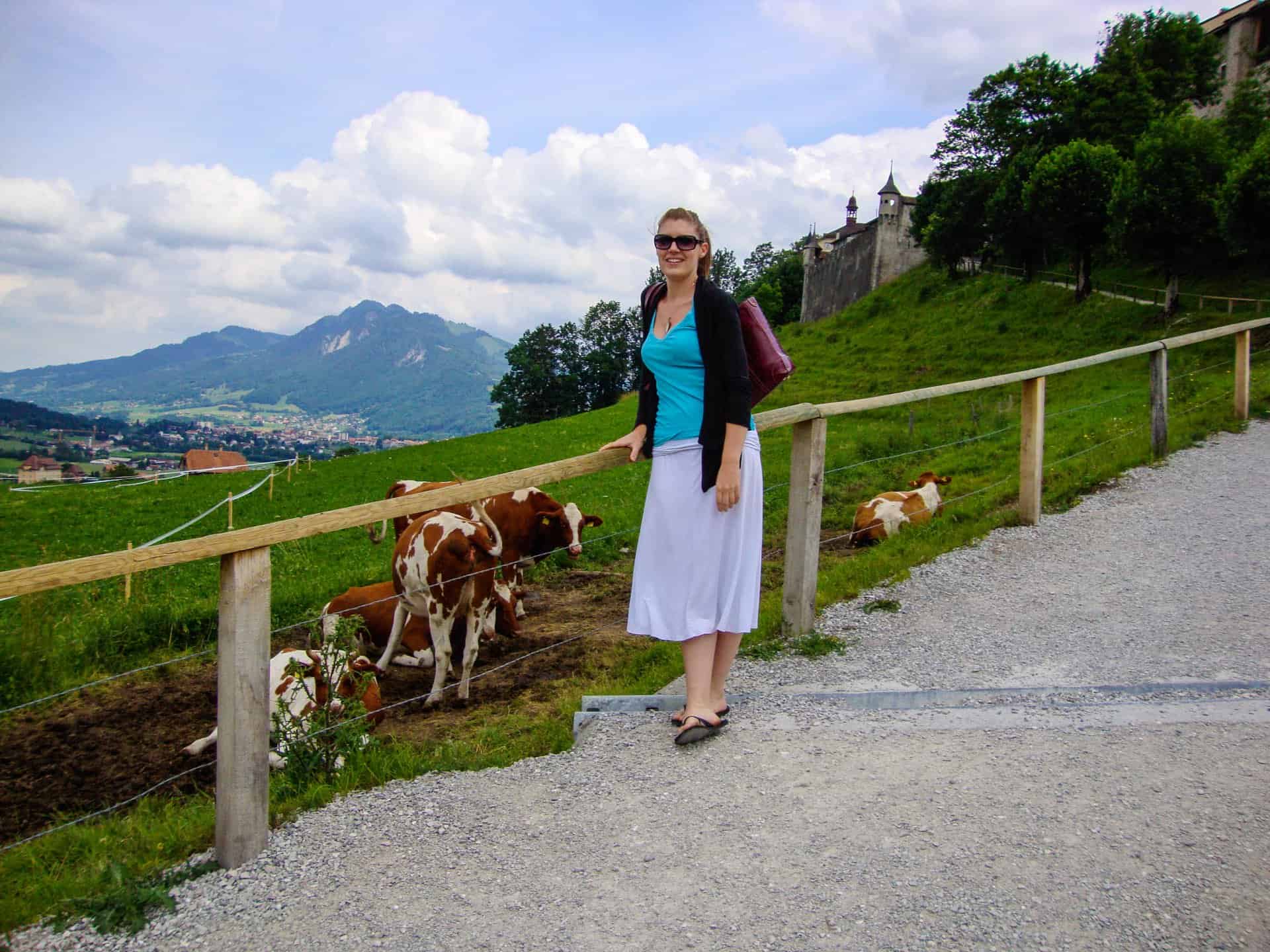 10. Invest in a Travel Pass
Travel passes can save you a lot of money, but you must first determine if it's the right pass for you.
If you don't use passes to their full potential, they can be more expensive for you in the long run.
Swiss Travel Pass
The Swiss Travel Pass gives you almost complete access to the country, entry to about 500 museums, train, bus, and boat tickets, etc. Again, this can save you money, but it can cost you too.
If you don't have a plan or itinerary for what you want to see, it may end up being more expensive for you.
Swiss Half Fare Card
The Swiss Half Fare Card allows visitors to buy train, bus, or boat tickets for half price for up to a month.
If you choose this option, there is very little difference between 1st and 2nd classes, and it's recommended to buy the 2nd class ticket.
Supersaver Tickets
Supersaver tickets are not a pass per se, but when you buy a train ticket online, you can sometimes buy a supersaver ticket instead.
These tickets are the cheapest available because they are offered at times when fewer people travel.
Swiss Coupon Book
The Swiss Coupon Book offers discounts and a lot of 2-for-1 deals. You can view the deals before purchasing the book.
This is not as popular as the other passes since you probably won't be able to use all the coupons to make it worthwhile. However, if you are in the country for a more extended period, it may make sense to buy the coupon book.
Student Passes
If you're a student or are under the age of 18 (and sometimes under 26), you may be able to get student discounts while traveling.
There are many ways to make a trip to Switzerland come to life without going broke.
Whether you're an outdoor adventurer or a history buff, there is plenty in Switzerland that you can do and still have extra money in your pocket after your trip.
Now all you need to do is grab your passport and travel!
***
We hope this guide to traveling to Switzerland on a budget has helped inspire you to plan a trip.
If you'd like to go but not alone, consider a small-group tour with G Adventures:
Trekking Mont Blanc is a challenging 10-day high-altitude adventure in the Alps. You'll start trekking in Chamonix, France, and pass through Italy and Switzerland as you make your way around Mont Blanc. The trip ends in Chamonix.
London to Rome: Picnics & Pizza is a quick 7-day rail journey from London to Rome, including a stop in Interlaken, Switzerland.
We are pun-loving, enthusiastic travelers combining our passion for travel with the idea of helping others realize their own travel plans! Check us out at alpacathebag.com.
Planning a trip? Go Backpacking recommends: