Traveling on business is exciting for many, but those of us who do it regularly know that spending lots of time on the road (or in a plane) is not always as peachy as it sounds. The upside is that you're certainly not the only one going through the trepidations of working from an airport lounge. Today, plenty of tools for remote workers can help take some of this stress away.
Below, we list the top five apps and top five gadgets designed to make the lives of remote workers and business travelers a bit easier.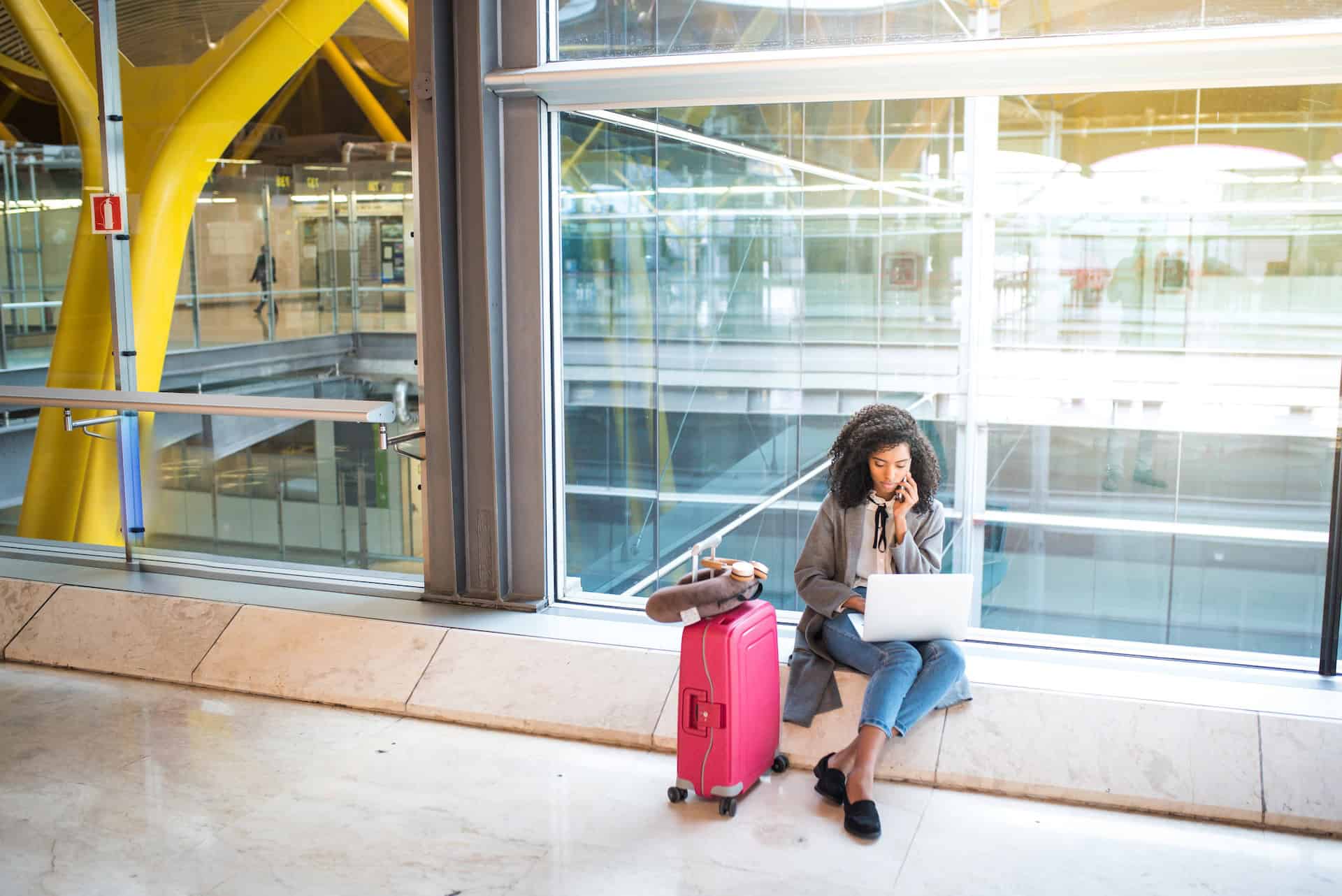 Top Gadgets for Remote Workers
Here are the top travel gadgets to help you stay connected even on long trips… And not just connected, but also productive!
1. Mophie Powerstation Pro AC
This laptop charger is essentially a power bank for your laptop. It's not the only product of this kind today, but we have picked this model for a well-balanced combination of price and functionality.
The output of 174 watts is enough to charge most laptops quickly, and the power capacity of 27,000 mAh will make sure your computer stays on even during transatlantic flights.
The power station gives you complete work autonomy even without charging outlets next to your seat.
Mophie Powerstation is not the most compact or lightweight option, though. It weighs 2.2 pounds (almost one kg) and is 7.5 inches (nearly 20 cm) long.
But those are the only disadvantages so far, well compensated for by power capacity, the number of outlets, and affordable price. It has earned the first spot on our list of tools for remote workers.
2. Sennheiser MOMENTUM True Wireless 3 headphones
For many, quality headphones are even more essential on the road than external batteries.
Sennheiser is one of the top brands beloved by millions of audio fans, and MOMENTUM True Wireless 3 headphones are one of this brand's top models for travel and commuting.
They have outstanding noise isolation characteristics, extended battery life, and accessible controls.
The sound and build quality are impeccable as ever, and even though these headphones are larger than earplugs, they are still very portable. What more could a remote worker want on the road?
3. Logitech M720 Triathlon Mouse
With the laptop battery fully charged and all outside noise blocked, nothing can stop you from drafting a few documents.
This is where a quality ergonomic mouse should come in, and few budget manufacturers can beat Logitech in this regard.
The M720 Triathlon features a compact design with a comfy thumb rest, which makes this model an ideal choice for office work and travel. Gesture commands are intuitive, and the mouse pairs perfectly with multiple devices.
Another benefit of the M720 Triathlon is that it supports high-speed scrolling, an additional perk that makes this a must-have tool for remote workers.
4. Fitbit Inspire 2 SmartWatch
Most smartwatches are suitable for international travel when paired with a smartphone, but the Fitbit Inspire series takes smartwatch travel tech to a new level.
While Fitbit did earn its reputation as a fitness brand, Inspire supports more features than simply tracking paces or measuring heart rate.
Inspire 2 already has a sleep analysis tracker, an essential feature for anyone often switching timezones.
The watch is waterproof, can keep going without charging for at least a week, and is incredibly lightweight and compact.
Besides, with the recent launch of the Inspire 3 model, the Inspire 2 is almost half reduced in price. The third model is also a good choice, with a longer battery life and similar functions.
5. Tile or Apple AirTag Bluetooth Tracker
You can use Tile with the operating system on Android devices or Apple AirTag with iOS.
Of course, having a tracker is not an invitation to leave your tech unsupervised, but different things happen on the road — so better safe than sorry, right?
Besides, Bluetooth trackers can be absolute lifesavers for people who misplace their devices — which, again, happens to the best of us on the road.
Apple trackers, predictably, work only with Apple devices. But Tile trackers are more versatile and come in various models for every purpose and budget.
Even though most models are priced within $30, the budget should not be much of a consideration in this case. These gadgets work with an app, of course — leading us to the next point.
Top Apps for Remote Workers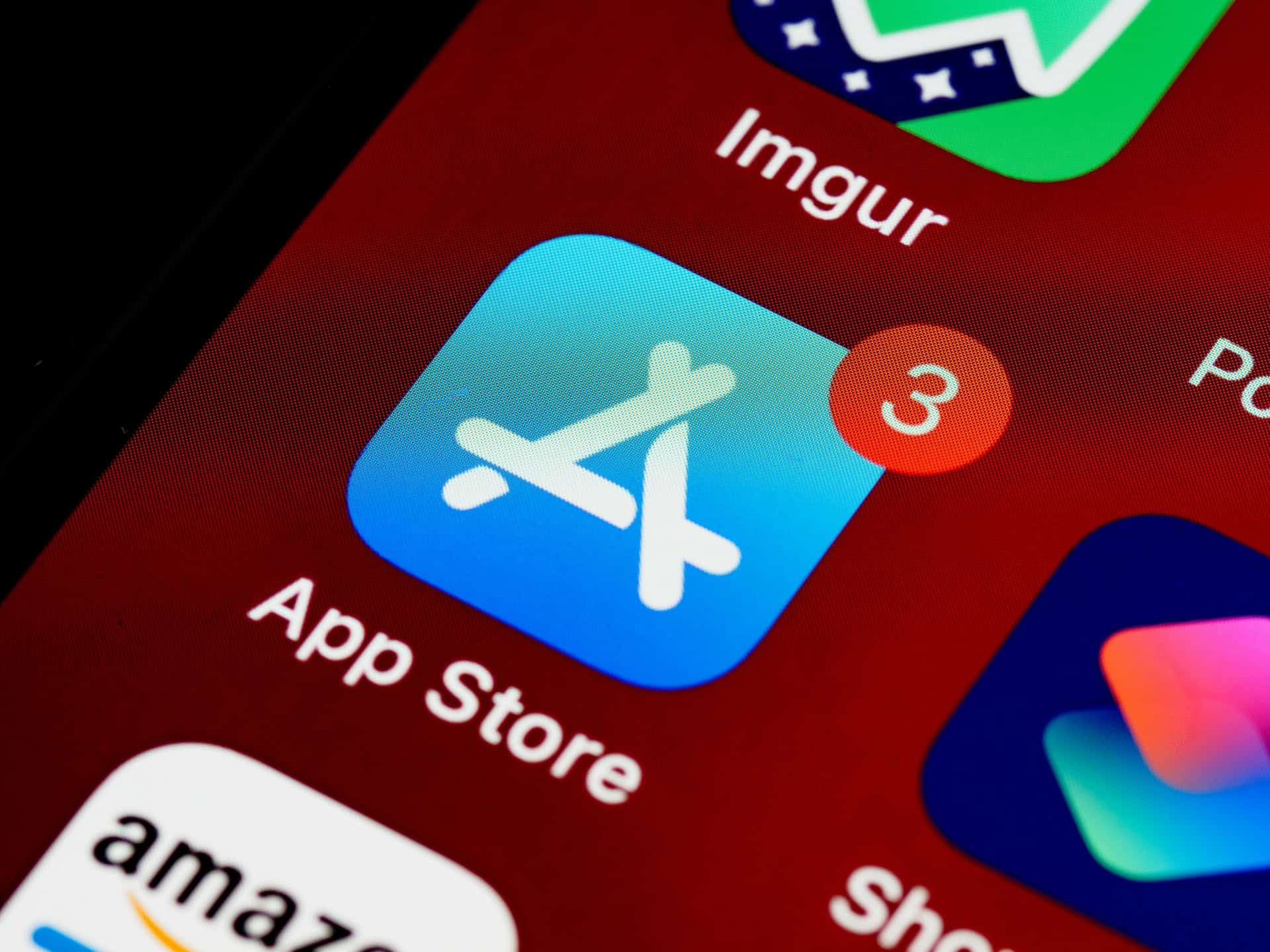 So, which apps will you need on a business trip? Of course, a lot depends on your industry, but here are some universal choices you can't go wrong with.
1. TravelPerk
TravelPerk is one of the most advanced multi-language travel platforms that comes with an app for iOS and Android.
Like most useful apps, it's not free, but it can be an excellent choice for individual business travelers and enterprises arranging trips for their employees.
TravelPerk allows its users to book flights, trains, buses, lodges, and rent cars — all in one place.
It integrates with several trip and accommodation booking apps, including Expedia and Booking.com, offering a chance to arrange all the details of an individual or group trip.
It also generates invoices and offers summaries, making it a top tool for remote workers and regular business travelers.
2. TripIt
TripIt is somewhat similar to TravelPerk but without the feature of booking accommodation.
However, this is a handy app for planning itineraries, which considers not just passenger commute routes, like flights and trains, but also more personalized details, like rental cars.
The idea is to ensure every step of your business route is well-planned and that users know exactly when they'll reach another destination on their larger trip itinerary.
The app has impressive accuracy, which means it will be a great help on a business trip with multiple stops and meetings.
3. Flio
Flio is the most popular flight-tracking app worldwide. It offers instant updates on flight changes or delays and other perks travelers need in an airport.
For example, it has a Wi-Fi map, dining venues, duty-free shops, and even stores in the airport that currently feature discounts. You can also see a map of terminals and gates, a lifesaver in large airports.
The app is available for Android and iOS, has multiple language support, and is free. No wonder it's so popular!
4. Yelp
Yelp is primarily used for looking up dining establishments and bars, but its functionality is more advanced.
Besides cafes and pubs, you can look up petrol stations, stores, spas, and many services — from guided tours to food deliveries.
Overall, Yelp remains a significant spot for independent reviews on anything worth visiting in a given area. So, if you need to stay in an unknown city for more than a few days, Yelp could be a big help.
5. Google Translate
Another absolutely free app that can be very useful when traveling abroad is Google Translate.
This app's advanced language recognition works with voice and text and, over the last few years, has become almost as good as human, professional translation.
Sure, it will not help much during a live business conference, but it has other uses — especially if your itinerary involves trains and buses.
Not all railway and bus stations in Europe, for example, have boarding information in English, and Google Translate can prove very helpful in finding your way.
Just make sure you don't forget to download any dictionaries you may need before you go— this way, you can also use them without an internet connection.
***
This is a quick list of essential tools for remote workers or anyone traveling for business will appreciate. But the actual list is way longer than that — after all, too many things depend on your professional industry and specific travel goals.
Still, this guide should offer an excellent start to preparing for your travels!
_____
This story is brought to you in partnership with SignalHire.
Planning a trip? Go Backpacking recommends: