There's something magical about being surrounded by nature and the wilderness without a care in the world.
Contemplating your journey, looking within yourself without distractions, and appreciating the serene beauty that nature provides.
Backpacking provides a unique benefit to both your mental and physical well-being that few other activities can replicate.
It helps strengthen your bones and muscles, improves cardiovascular health, increases mental clarity and focus, improves mood, memory, cognitive abilities, and so much more.
It is the perfect activity for extroverts and introverts alike as you can backpack solo or with a group depending on your preference.
Keep reading for a list of some of the best backpacking trails in the United States.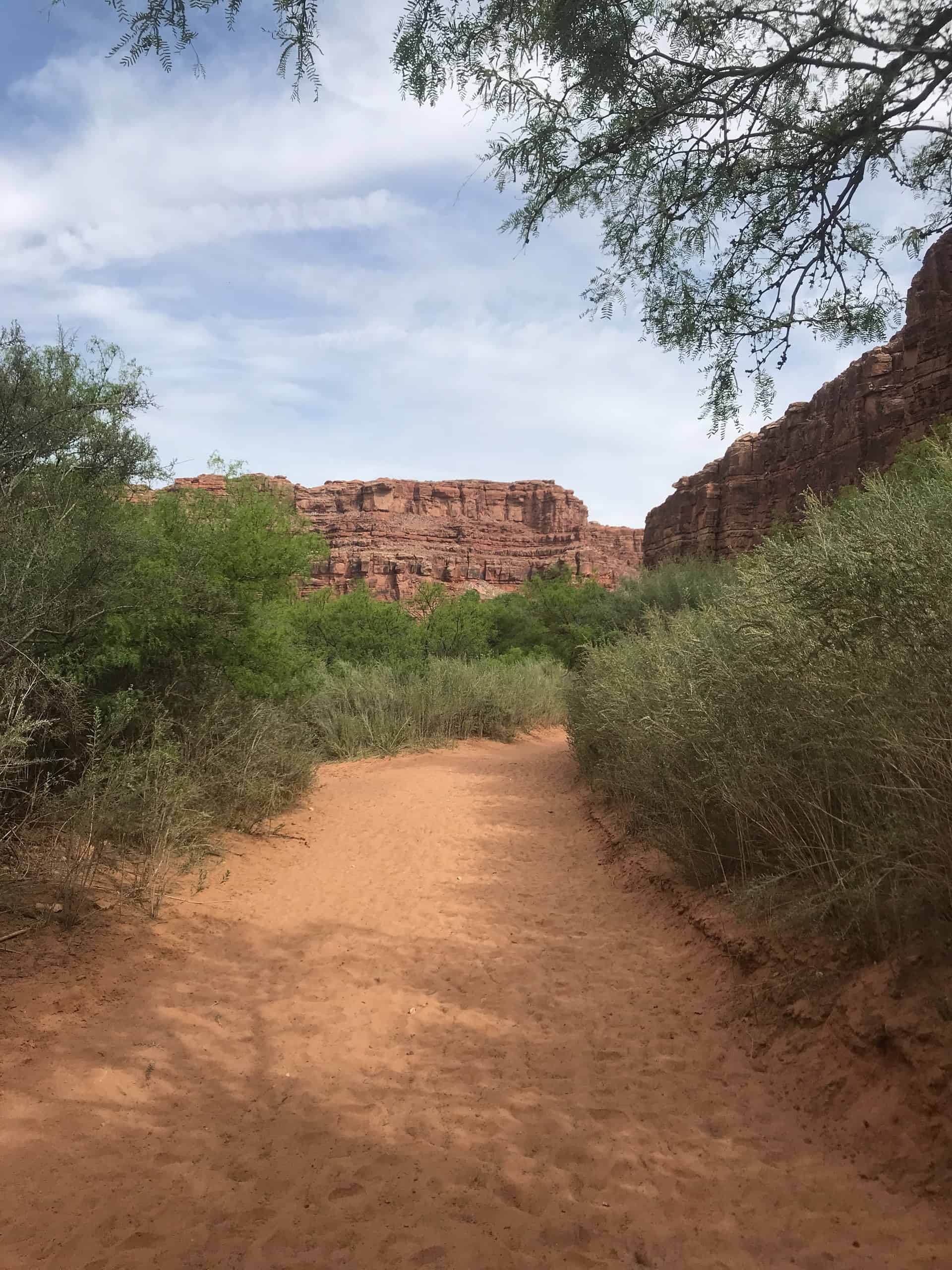 Backpacking in the USA
1. Havasupai Trail
Adjacent to the Grand Canyon is a more hidden natural wonder that boasts stunning waterfalls, crystal clear creeks, and lush foliage in the middle of an otherwise unforgiving desert.
The Havasupai Trail is eight miles long and a moderately strenuous hike, perfect for those new to backpacking.
Pack plenty of water and sunscreen for this hike, and enjoy this hidden oasis in the middle of Arizona.
2. Rim-to-Rim Trails
This incredible hike will take you from one side of the Grand Canyon to the other over a 24-mile trip.
While it can be hiked in a day, it is not recommended. Instead, take your time to enjoy the wonders of the Grand Canyon and take 2-3 days to hike this trail.
During those days, you will see one of nature's most famous wonders from a variety of viewpoints, and you'll have a crystal-clear view of the starry sky every night that you camp.
It's worth it not to rush this scenic trail.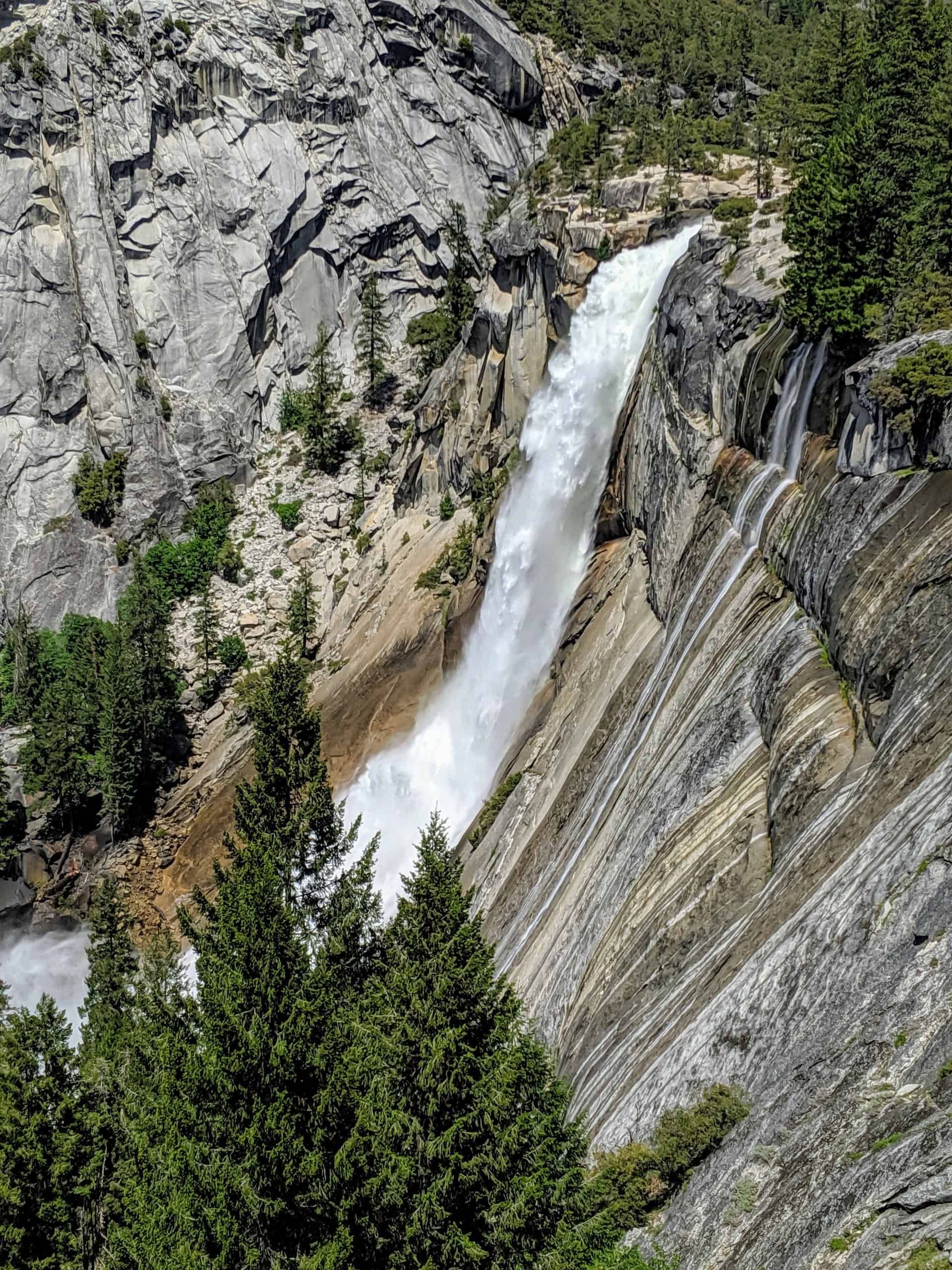 3. John Muir Trail
At 211 miles, this trail is not for the faint of heart but rather for those seeking to see Yosemite National Park's hidden areas.
Often described as "America's Most Beautiful Trail," this hike can take 2-3 weeks to complete.
While this hike is more crowded than many others on this list, it is more than worth it to see the breathtaking views, lush waterfalls, wildlife sightings, and exquisite natural beauty this incredible national park has to offer.
4. Pacific Crest Trail
Running along the Pacific Coast from Mexico to Canada is the Pacific Crest Trail.
This unique trail can either be experienced in its entirety or broken down into smaller, more manageable chunks. In its entirety, this trail can take a full five months to hike!
If you're looking for a once-in-a-lifetime experience and you have the time, grit, and determination, then this is a trail that shouldn't be missed.
You'll experience breathtaking deserts, deep forests, the glaciers of the north, and incredible views of volcanic peaks.
There's no other experience quite like it in the world.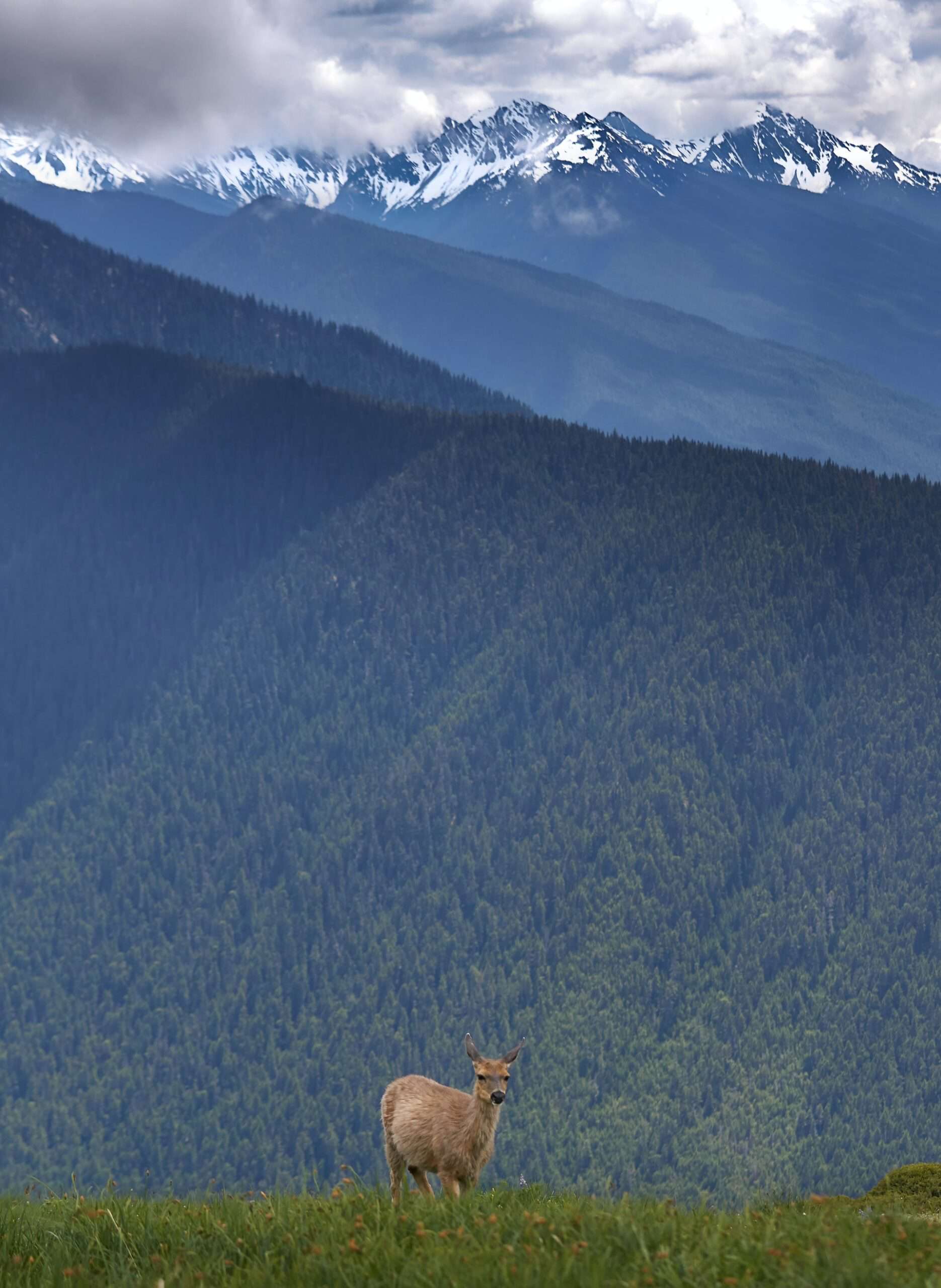 5. Olympic National Park
Located in scenic Washington, this 30-mile trail runs from Dosewallips to Lake Quinault in Olympic National Park.
Along the way, you'll pass through a rainforest, wide-open wildflower-filled meadows, and designated wildlife preservation regions.
On average, the weather is lovely and temperate, the views are spectacular, and you'll feel like you're miles away from anything that could ever cause you stress while you're surrounded by trees that touch the sky.
Once you have finished this trail, there are many other parts of Olympic National Park to explore and numerous different ecosystems to experience.
Take your time and see everything this fantastic park has to offer.
6. Angels Landing Trail
At only five miles long, Angels Landing can sound misleadingly simple.
Although it is a short trail, some grueling climbs and massive drops are not for the faint of heart.
For experienced hikers, however, the view at the top is nothing less than breathtaking.
From the top, you'll be able to see the entirety of Zion Canyon.
This trail is for adventure seekers, and those without a fear of heights as some of the higher portions of the route get perilously narrow.
Go slowly and use the guide chains to keep your footing, and you'll be rewarded for your perseverance.
7. Zion Narrows
Also located in the heart of Zion National Park, the Narrows is a 16-mile hike that can be done in 1-2 days.
Unlike other hikes on this list, the Narrows will take you through the bottom of a canyon, and you'll pass directly through the Virgin River.
It is recommended to keep a spare and dry set of clothes and shoes for when you finish the hike.
You'll get to see the gorgeous gorges and canyons of Zion National Park from the ground up, and the view is majestic.
There are a few challenging parts of this trail as it narrows significantly at points, but overall, most hikers shouldn't have any difficulty completing this trail.
Related: Where to Hike on a Road Trip to Zion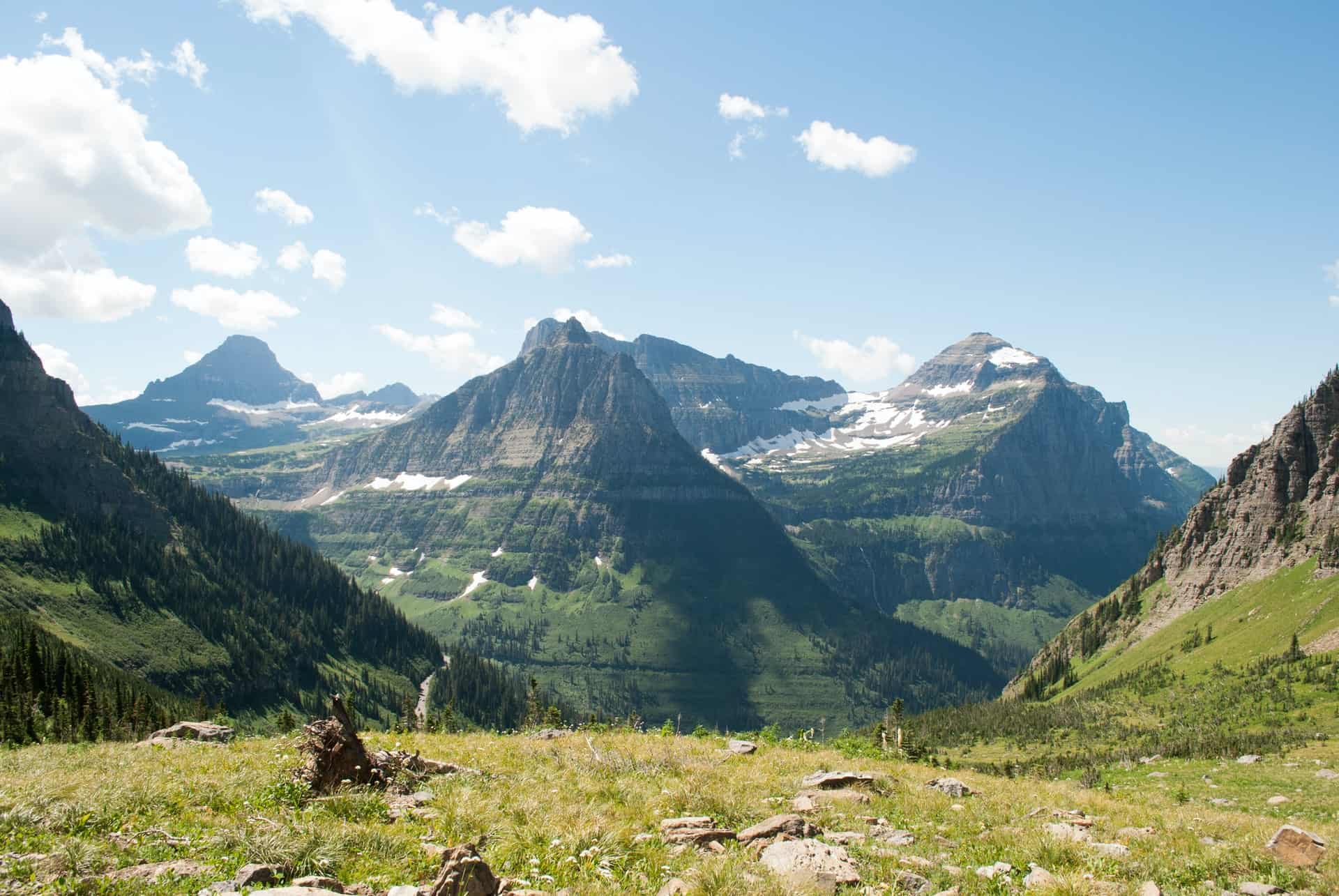 8. Highline Trail
Highline Trail is a part of the Continental Divide Trail, which passes through Glacier National Park.
This portion of the trail runs 11 miles and is a smooth and relatively easy hike for beginners.
Along the way, you'll see meadows full of wildflowers, abundant animal life, including mountain goats and bears, and toward the end of the trail, you'll be able to visit the historic Granite Park Chalet.
9. Wonderland Trail
Located around Mt. Rainer, this 93-mile hike generally take between 10-14 days to complete.
This trail is recommended for experienced hikers and backpackers in good shape and well-equipped to deal with any weather concerns they may encounter.
Hikers on this trail will see many rushing rivers, the 25 renowned glaciers of Mt. Rainer, waterfalls, sub-alpine meadows, and temperate rainforests.
This is an experience not to be missed, and on each day of the hike, hikers will experience a different and utterly unique aspect of the expansive park.
10. Thunder Lake
Within Rocky Mountain National Park is a hidden trail that takes you through untouched sub-alpine forests, through views of enormous mountain ridges on all sides, and to a picturesque lake at the peak of the path.
Taking a scenic backpacking or hiking trip can do wonders for your mental health. Sometimes though, getting the help you need is not as simple as taking a vacation.
If you are experiencing difficulty with your mental health, reach out to the team at MyTherapist for help.
______
This story is brought to you in partnership with MyTherapist.

Marie Miguel has been a writing and research expert for nearly a decade, covering a variety of health-related topics. Currently, she is contributing to the expansion and growth of a free online mental health resource with BetterHelp.com. With an interest and dedication to addressing stigmas associated with mental health, she continues to specifically target subjects related to anxiety and depression.
Planning a trip? Go Backpacking recommends: