Few can deny the feeling of relaxation and peace that comes with being surrounded by nature.
The sounds, smells, and sights that can only be found away from civilization profoundly affect our well-being and mental health.
It's easy to feel overwhelmed and overworked in today's society. It's common to work long hours, work overtime, and have multiple stressors affecting you every day.
No wonder over 70% of people in America will experience some form of mental health condition, such as anxiety or depression, at some point in their lives.
Luckily, there are many ways to help relieve that stress and improve your overall mental health while also improving your physical health.
One of the easiest and most effective things to try if you're feeling overwhelmed is hiking and backpacking!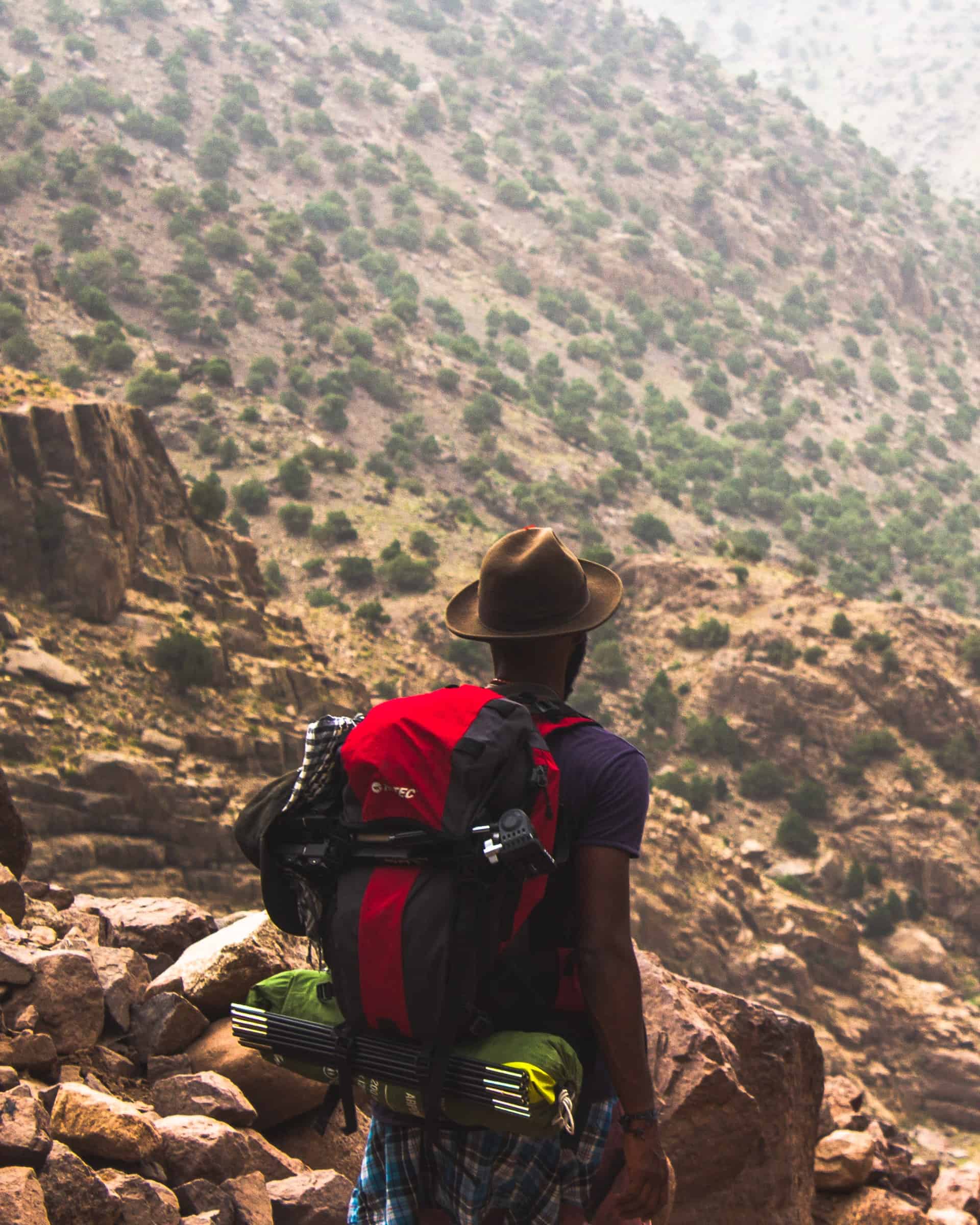 Solo Backpacking and Hiking
Sometimes it can be nice just to get away from everyone and everything for a little while.
Going on a solo hike or backpacking trip can be a fantastic way to destress and reconnect with yourself and nature.
Always make sure that you let someone know where you'll be going if you plan to hike alone.
While solo backpacking can be a great way to disconnect from the world, it is essential to do so safely.
Check out these tips on solo hiking safety to make the most out of your hike.
Some great places to hike and backpack by yourself are national parks, nature trails, and nearby camping areas.
While it can be exciting to venture off into the unknown, stick to well-traveled areas that are clearly marked for your first few excursions.
This will ensure that you have a good time, and it will give you valuable knowledge and experience for future hikes that can be more challenging.
Go slow and steady and enjoy the relaxing sights and sounds of nature before you start pushing yourself.
Solo hiking can be an incredible and natural way to combat stress, anxiety, and depression.
If you find that you need additional mental health care or just an ear to listen, the team at MyTherapist can assist you.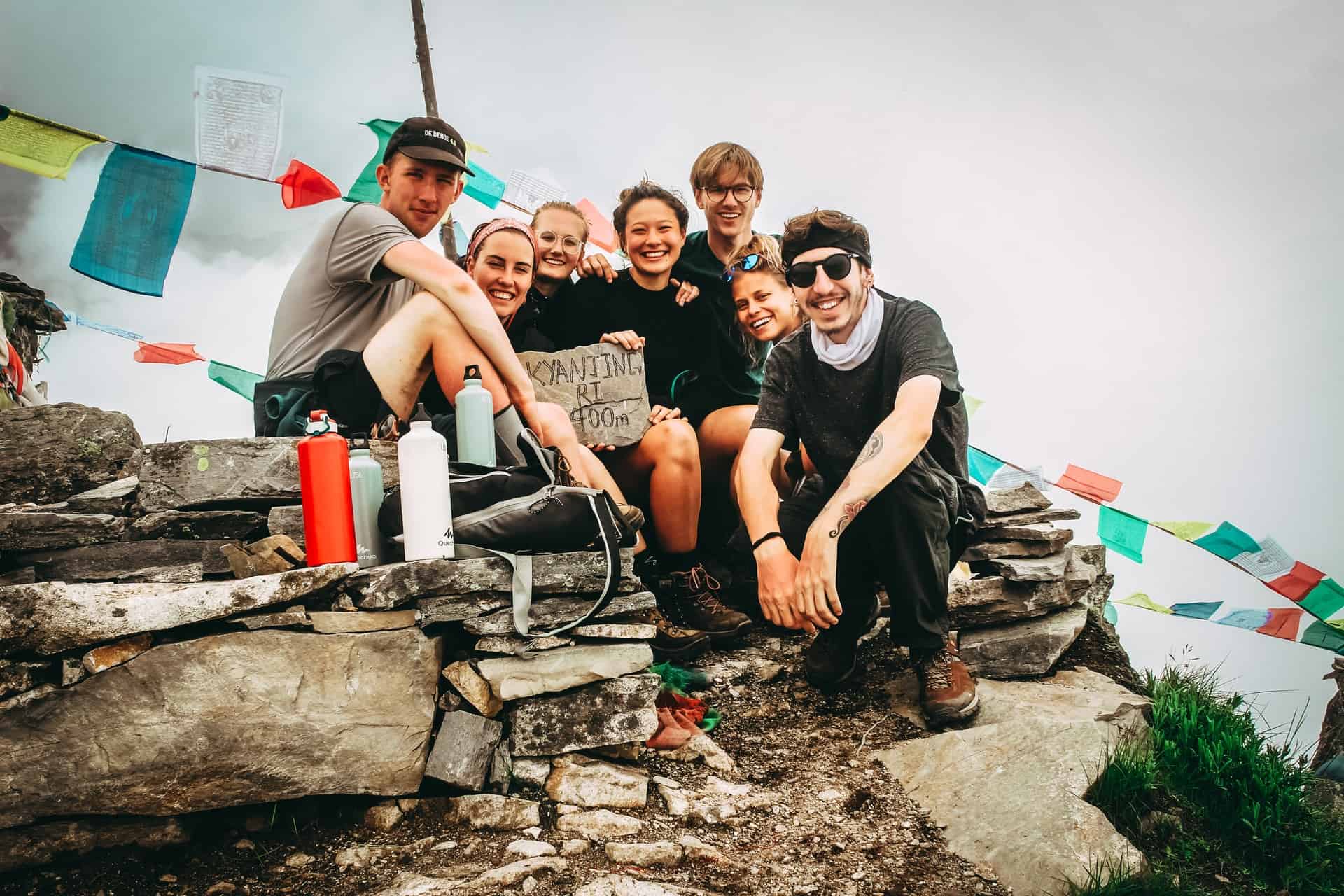 Group Backpacking and Hiking
Some people may feel more comfortable hiking and backpacking in a group or with a few other people.
Hiking with friends and family members can be a terrific way to foster and improve relationships and may help increase bonding.
Additionally, it can be an excellent way to get to know more about the people you care about!
Away from the hustle and bustle of the busy city and the, at times, overwhelming amount of technology that our society lives with daily, it can be easier to have more meaningful conversations with those dearest to us.
For some, this unique way of bonding can significantly help improve mental health.
By strengthening and reinforcing the bonds of family and friendship in such a setting, you may feel a sense of belonging, improved self-esteem, and increased self-worth.
Alternatively, if none of your friends or family members seem interested in hiking or backpacking, there are many groups and clubs that are always accepting new members.
Check social media sites or community centers in your area to see any open spots on an upcoming excursion.
On top of getting to enjoy nature and feeling better, you might even forge new friendships and connections on your trip!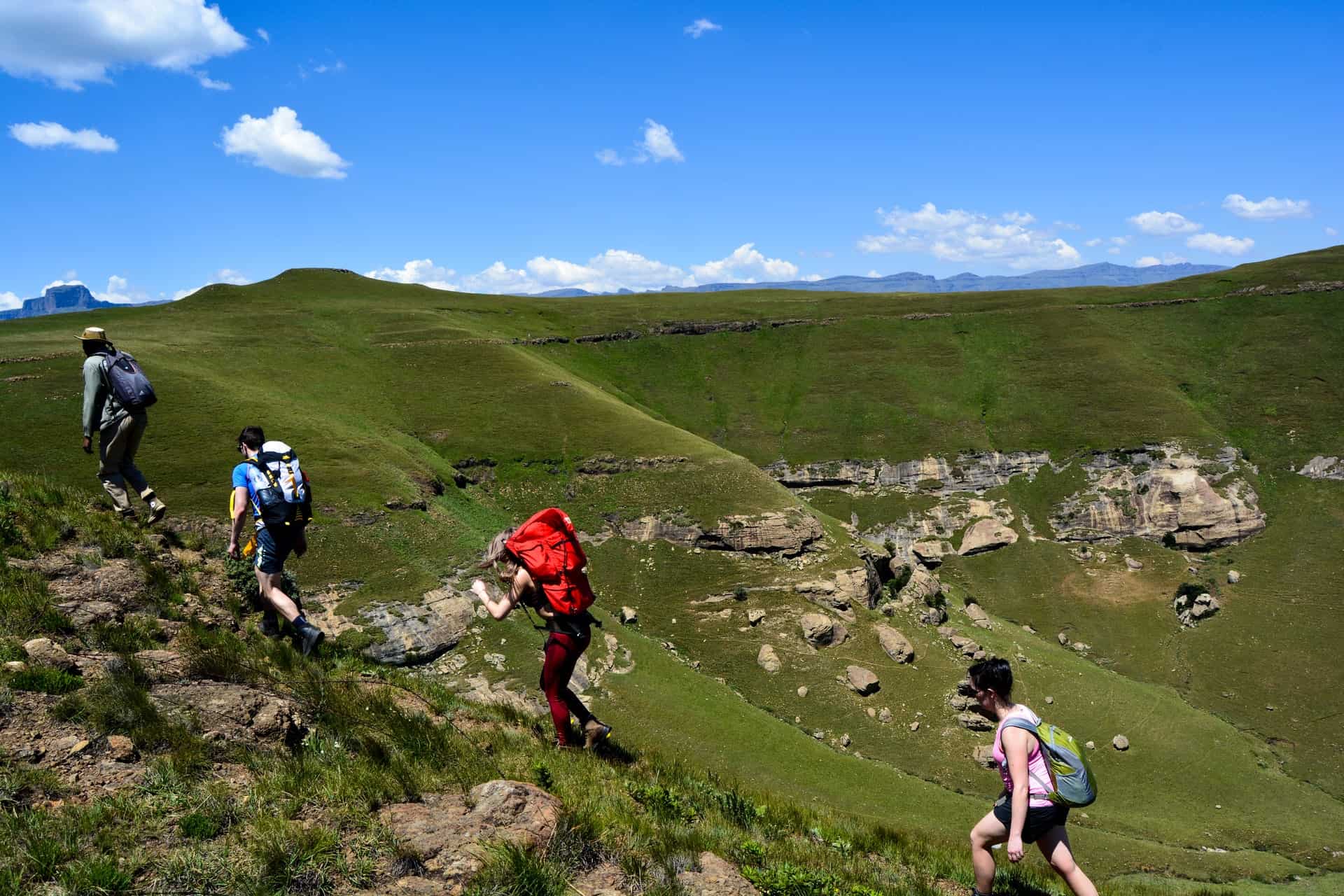 Benefits of Hiking and Backpacking
We often find ourselves unable or unwilling to give up what free time we have to engage fully with other people.
As a society, it has been drilled into us that if we aren't doing something productive, we somehow have less worth.
This couldn't be further from the truth, and it is vital to start taking care of yourself and practicing self-care as often as possible.
Hiking and backpacking offer a unique two-in-one experience in self-care as they allow you to improve your mental and physical health simultaneously.
Here are some lasting benefits that hiking provides:
Physical Benefits
Lower risk of heart disease
Improve cardiovascular health
Lower and manage blood sugar
Increases bone density
Build muscle strength
Improve balance
Helps with weight management and weight loss
Mental Benefits
Improves self-esteem
Reduces anxiety and depression
Improves sensory perception
Enhances cognitive abilities
It helps combat negative thoughts
Can relieve insomnia and boost sleep
Improves memory and brain function
Provides a sense of community and belonging
Provides a sense of accomplishment
All of these incredible benefits can be received from short hikes as well as long backpacking trips.
Studies have shown that a 90-minute hike away from an urban setting significantly impacts mood, well-being, and overall health.
It is essential to start slow and work your way up to more strenuous hikes.
By starting on more accessible trails, you will feel accomplished at the end of them, and it will encourage you to continue your new hobby.
It is better to ease your body into exercise rather than overexerting yourself. Your body will appreciate the slow and steady approach.
Overnight trips are even more beneficial to your mental and physical well-being as they allow you to disconnect from technology and society and recharge yourself more fully.
Try going on a nature hike once a week for at least 90 minutes and see the difference it makes in your life!
______
This story is brought to you in partnership with MyTherapist.

Marie Miguel has been a writing and research expert for nearly a decade, covering a variety of health-related topics. Currently, she is contributing to the expansion and growth of a free online mental health resource with BetterHelp.com. With an interest and dedication to addressing stigmas associated with mental health, she continues to specifically target subjects related to anxiety and depression.
Planning a trip? Go Backpacking recommends: