This article will discuss ten crucial tips for first-time RVers to help make your trip successful.
The exhilaration of being on the open road, one's eyes feasting on the scenery in front of them, and traveling with a sense of freedom is an experience that anyone can enjoy.
However, it does take some effort to prepare for the journey ahead. Whether planning for a weekend away or going for months at a time, there are a few things to consider before setting off.
Here are our top tips for anyone about to embark on their first RV adventure.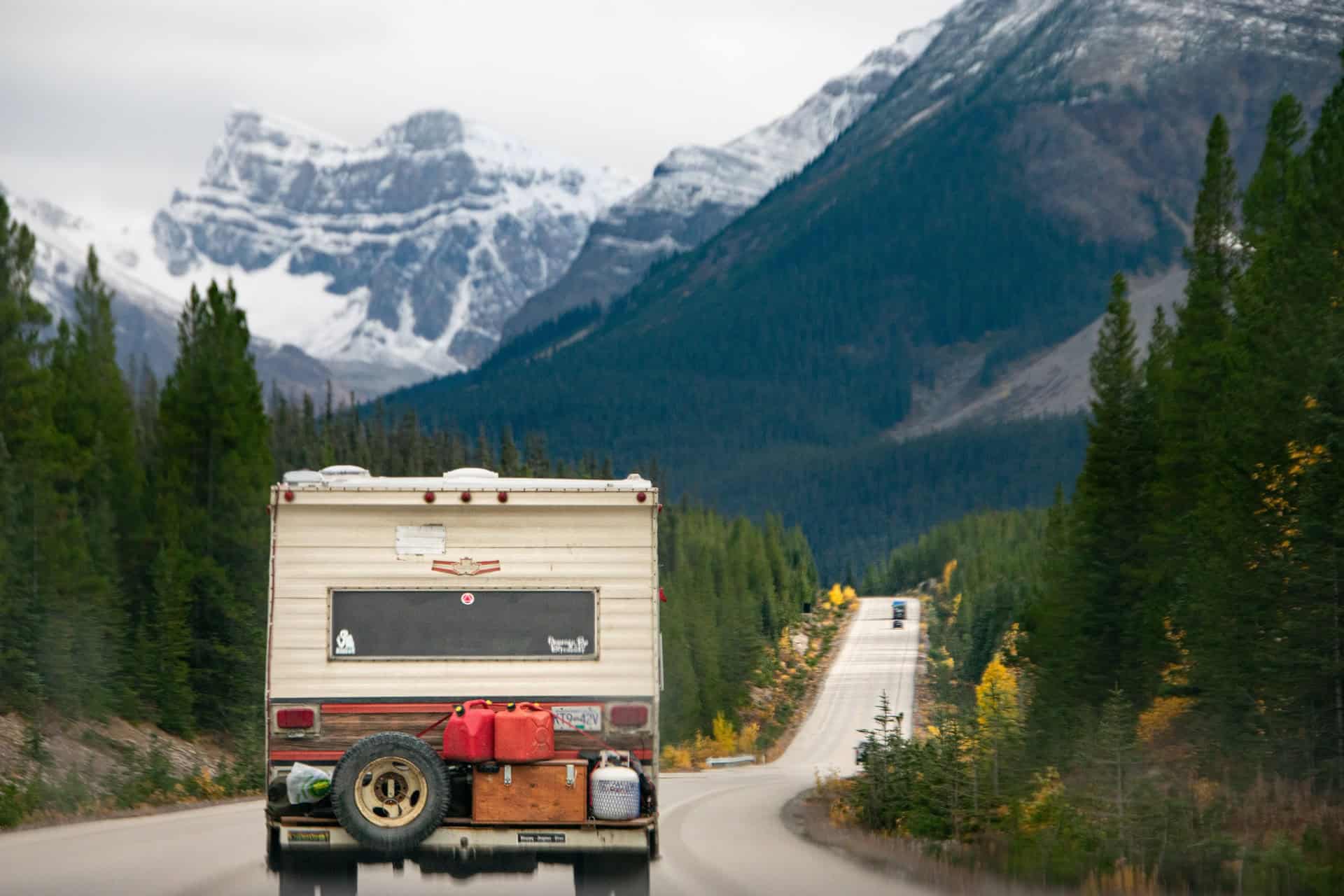 Advice For First-Time RVers
1. Do your research
First-time RVers often don't know much about their vehicle, but experience tells us this is a fruitful mistake. Like any purchase, time spent researching your RV will save you money in the long run.
The best way to save yourself a headache or two is to read over the manual that comes with your RV.
Make sure you understand everything before venturing on the open road. The more you know, the better prepared you'll be.
You'd want to spend some time with your vehicle manual to know about your RV's mechanical components, equipment, and driving capabilities.
2. Pack Everything, Not literally
The first step in preparing to start RVing is to pack everything. That doesn't necessarily mean packing EVERYTHING. As a beginner, you won't be sure of what you'll need and what you won't.
It's safer to pack a bit more than less. This is especially true if you're planning on driving long distances, as carrying unnecessary weight could drain your RV's fuel economy and expose you to more hazards on the road.
To make space for your stuff, think about getting organizing products to boost efficiency when packing.
3. Your RV Mattress is Key
A comfortable RV mattress is essential for a good night's sleep. You'll be spending a lot of time driving, so you'll need to be well-rested when you're behind the wheel.
Test your RV mattress before you hit the road to ensure it's comfortable. To get started, check out these camper mattresses from sleep experts.
Also, consider investing in cozy sheets and pillows to make your RV feel like home. Click here for more sleeping hacks.
4. Know Your Destination
Be clear about where you're going and have a route planned. We made lots of mistakes our first-time RVing, but one we didn't was choosing the destination.
Before we left, we knew where we wanted to go, the best way to get there, and what park-and-ride locations were available. After arriving on-site, we could focus on enjoying our trip.
5. Safety First
Most importantly, first-time RVers should always practice safe driving habits. This means obeying the speed limit, being aware of your surroundings, and taking breaks when you're tired.
Remember that RVs can be difficult to maneuver, so take your time and drive carefully. You'd want to ensure you're ready for potential dangers that can kill you or cause significant damage.
Here are some essential safety tips to consider:
Don't drink and drive; keep a designated driver or follow another RV's lead when drinking alcohol on the road.
Keep your cell phone on you at all times while driving to be able to call for help if you're ever stranded on the road, especially if your RV breaks down or you accidentally run into a situation that requires immediate attention.
A first aid kit, a flashlight, and jumper cables are some items you should always keep in your RV.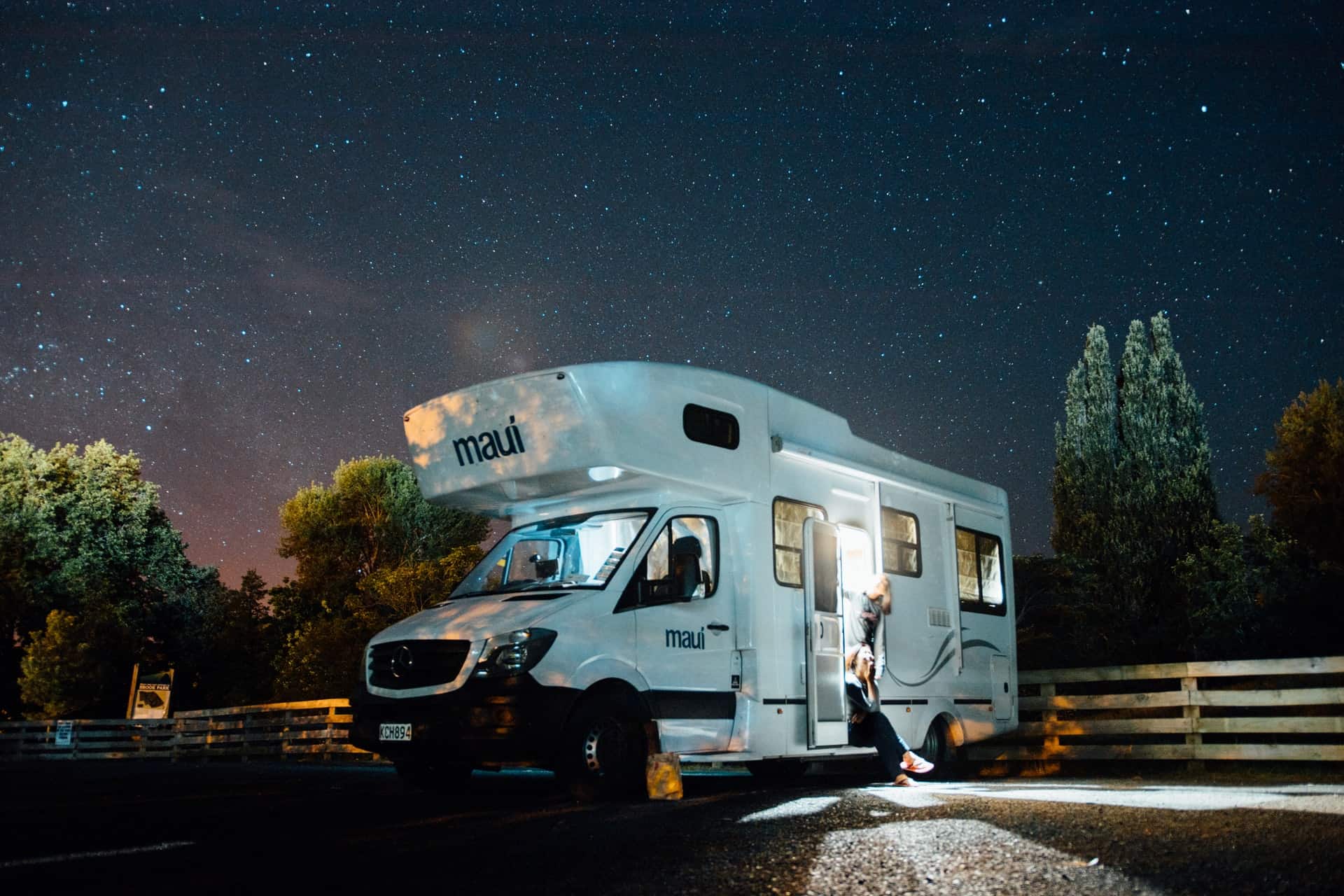 6. Use Leveling Blocks
Leveling blocks help avoid potential problems if you have to park at a slanted angle. Be careful not to over-tighten when using leveling blocks, especially if you're on concrete.
7. Get Accessories for Your Pets
If you're a pet owner and new to RVing, you'll want to ensure your pet can stay comfortable. Use dog steps to help your pup get in and out of the RV quickly (and without hurting their paws).
You can also attach pet carriers to your RV so your dog can see everything from his favorite spot or relax in a cozy bed on rainy days.
8. Budget Everything
You'll most likely pay the price if you neglect to plan your trip. Road trips will cost much more than you think, especially since they'll take longer.
You can save money by setting up camp at a park-and-ride site rather than at an RV park, where the fees can be much higher.
9. Stay Connected
In today's world, it's essential to stay connected. Whether you're checking in with family or friends back home or need to make a call to the tow truck, you'll need to have a reliable way to communicate.
Ensure your RV is equipped with a good phone and data plan. It would help if you also considered investing in a portable wifi hotspot to stay connected while on the road.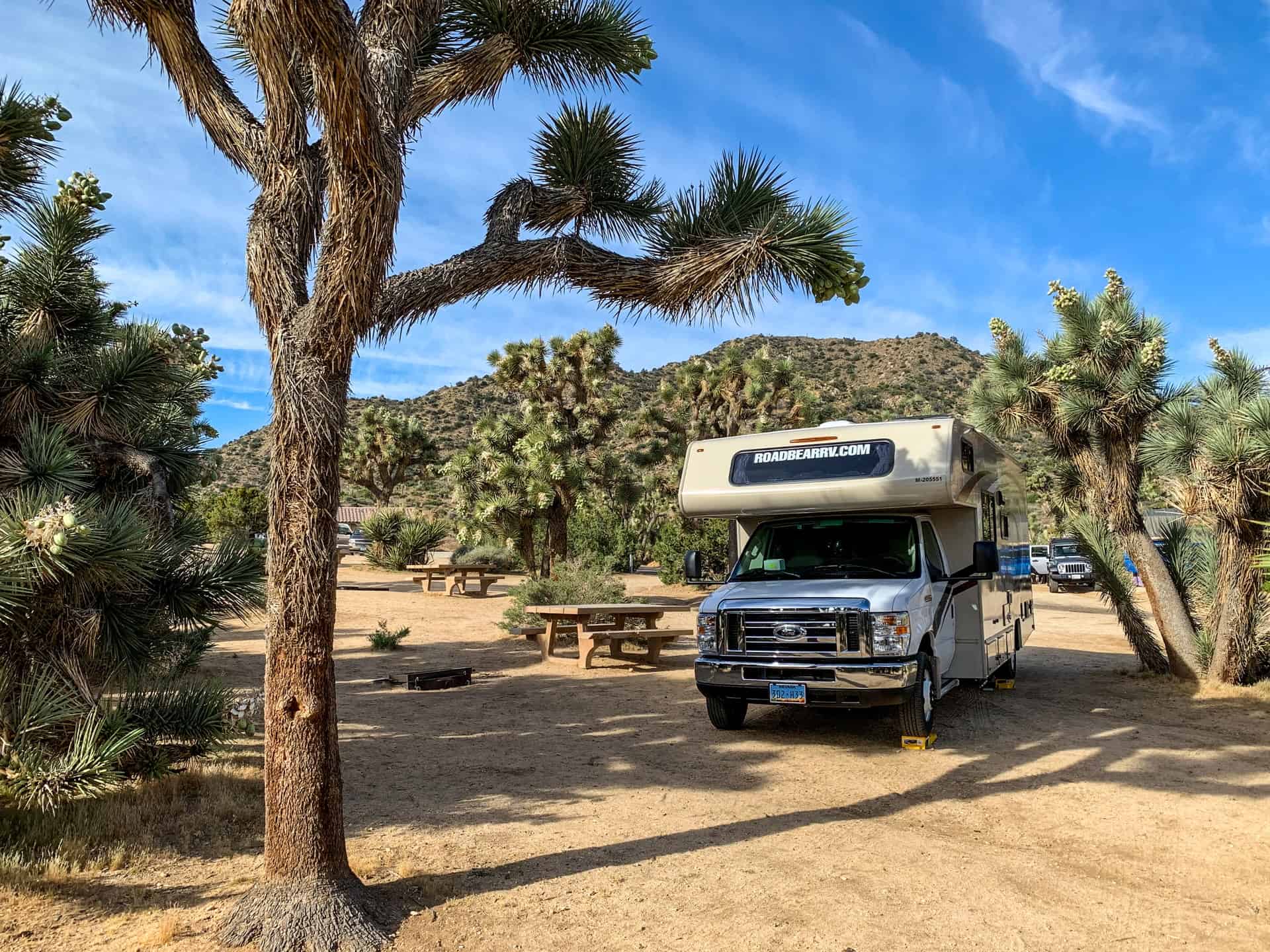 10. Pick Campsites That Meet Your Needs
Finding a campground or RV park is easy if you know where to look. For first-time RVers, we recommend using an online camping directory to find the perfect spot for your rig.
If traveling with young children, you'll want to look for one with playgrounds or swimming pools.
Also, think about what kind of atmosphere you want for your trip. If you want to be able to relax and enjoy the scenery, look for sites that are located in scenic areas.
Conclusion
We hope you enjoyed our tips for first-time RVers. Remember these things as you plan your trip and hit the open road. Safe travels!
Do you have any tips for first-time RV travelers? Please share them with us in the comments below.
_______
This story was published in collaboration with one of our partners.
Planning a trip? Go Backpacking recommends: