Uruguayan food is very similar to Argentine cuisine; both countries are fiercely carnivorous and share a love for dulce de leche.
Asados, the traditional process of grilling steak and meat over wood fires, are found in every town. Just look for the restaurants referred to as parillas.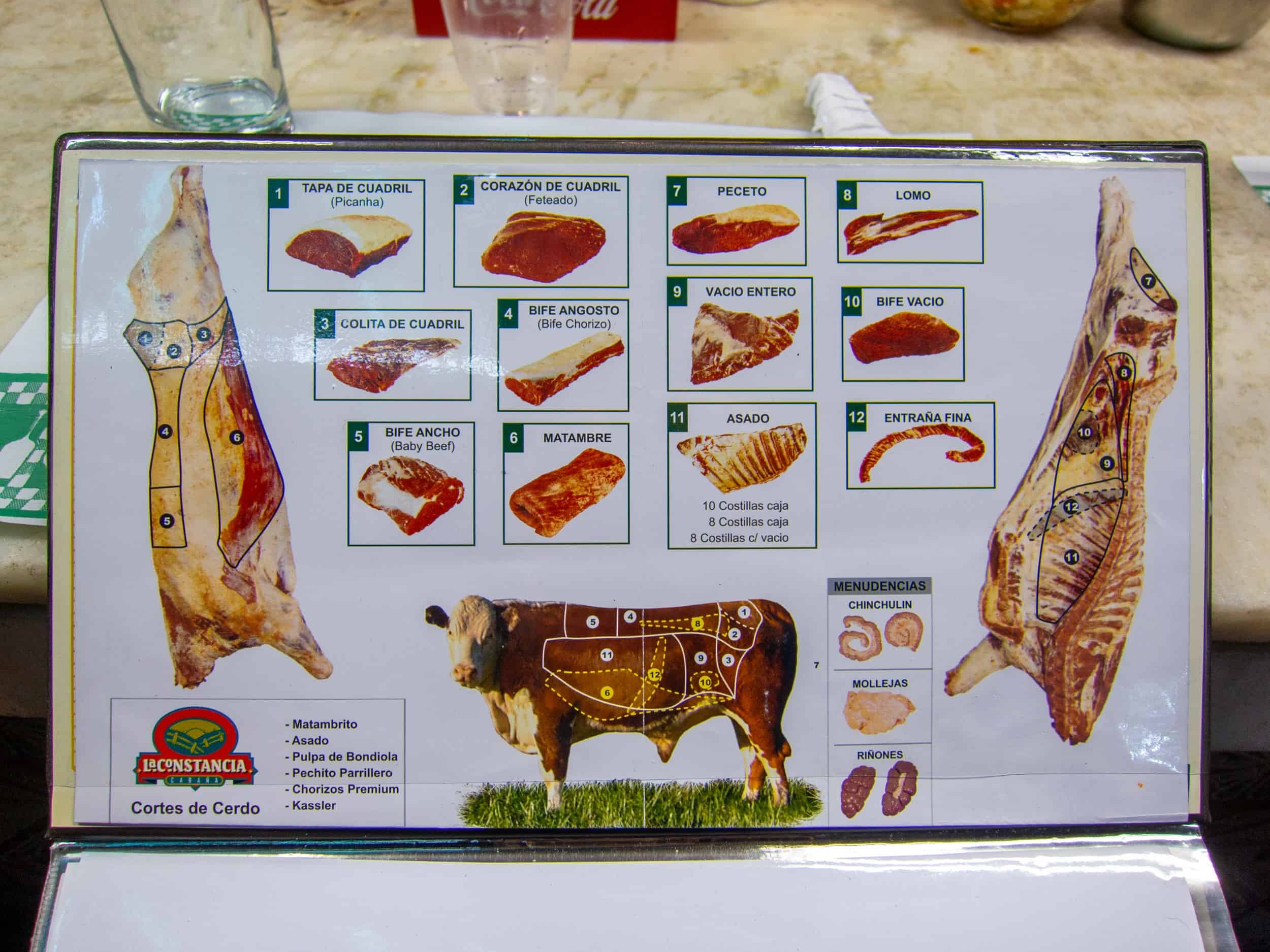 Pizza and pasta are both available throughout Uruguay, but I'm leaving them off the list below. The quality is OK, but nothing special.
When visiting Uruguay, you're better off focusing on meat and fish.
Uruguayan Food – Typical Dishes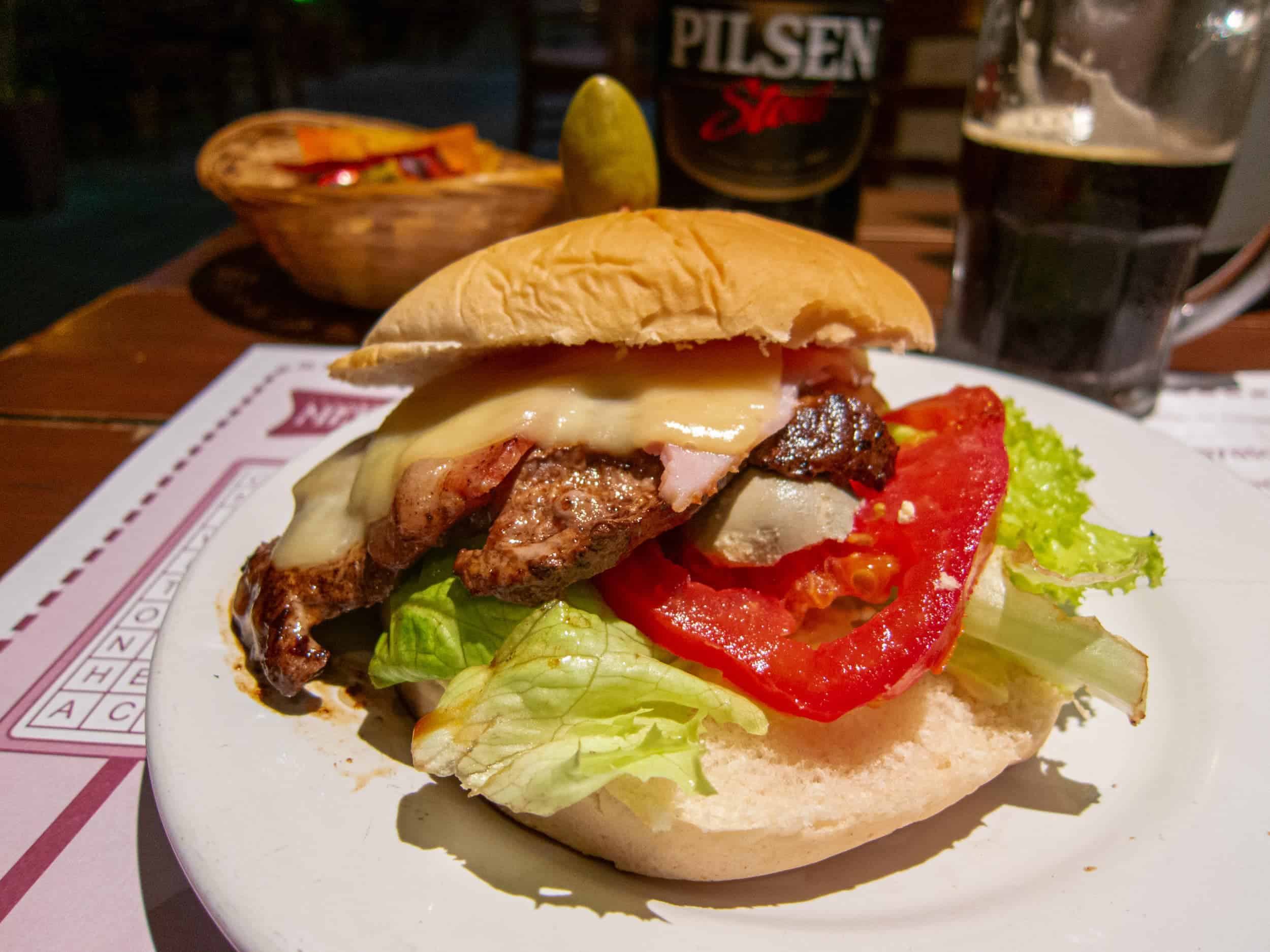 Chivito
The chivito is as ubiquitous as hamburgers in the USA (and Uruguay for that matter) — every restaurant serves them in one form or another.
Most offer at least two or three different versions, with a varying degree of toppings.
It's a steak sandwich, plus any or all of the following:
ham
bacon
cheese
hard-boiled egg
tomato
lettuce
olives
mayonnaise
They're sometimes available with chicken instead of steak.
Where to Eat It: Chiviteria Marcos is a popular chain of chivito restaurants located throughout the country.
A location in Montevideo was featured on Anthony Bourdain's Uruguay episode of No Reservations.
Choripan
Choripan is chorizo served in a baguette with various toppings.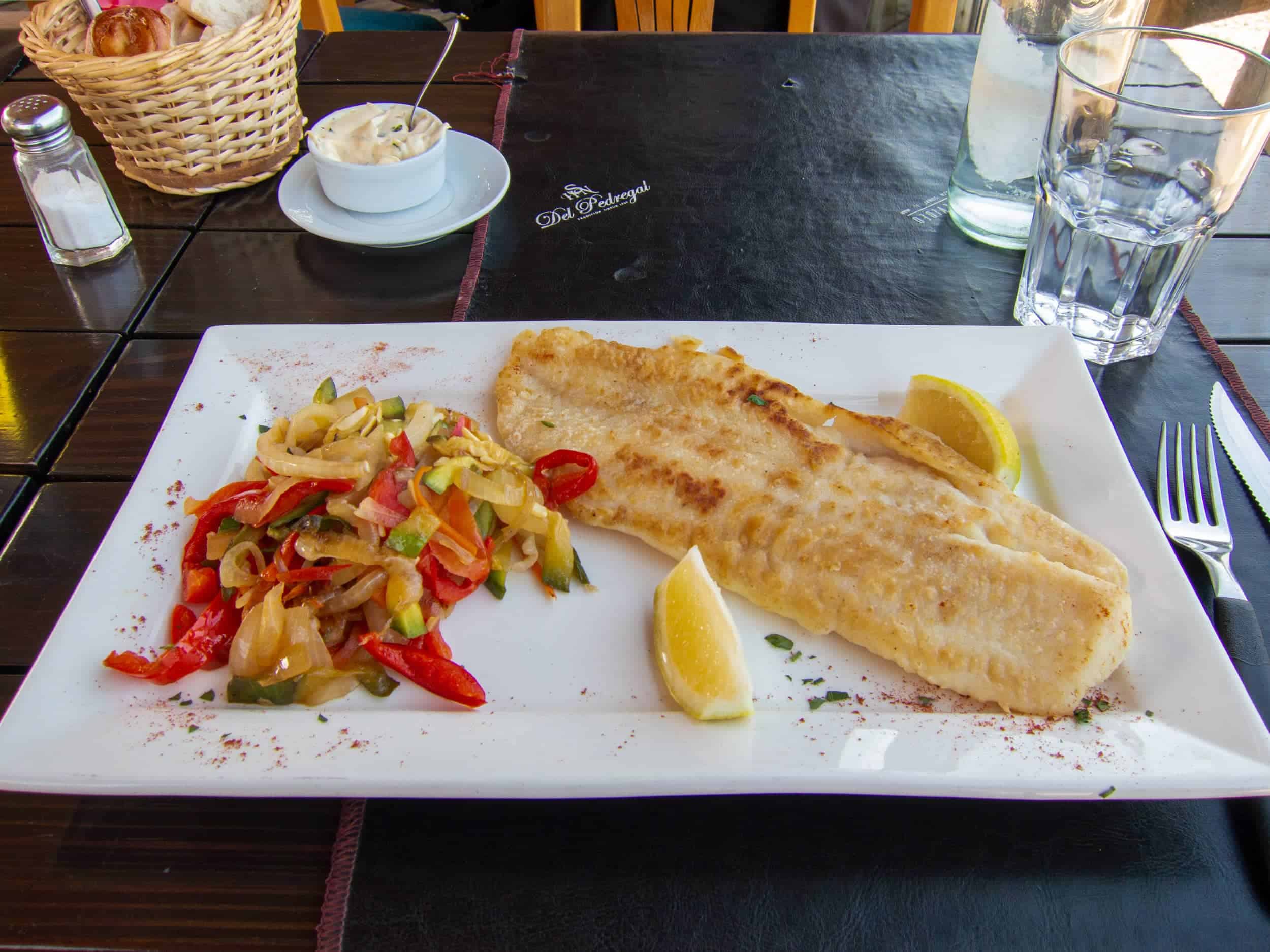 Fish
Given that most of Uruguay's three million citizens live along the coast of either La Plata River or the Atlantic Ocean, it should come as no surprise that fresh fish is a typical Uruguayan food.
Whitefish (merluza) is the less costly option. Salmon is available but pricey.
Where to Eat It: Fishing villages, like Cabo Polonio or Punta del Diablo.
Milanesa
Milanesa is a thin, breaded steak. Milanesa de Pollo is a breaded chicken breast. Both are usually served with French Fries or puree (mashed potatoes).
Pancho
Pancho is the name for Uruguayan hot dogs. These are smaller than the chorizo used in choripan and less flavorful.
Related: 5 Countries for Seafood Lovers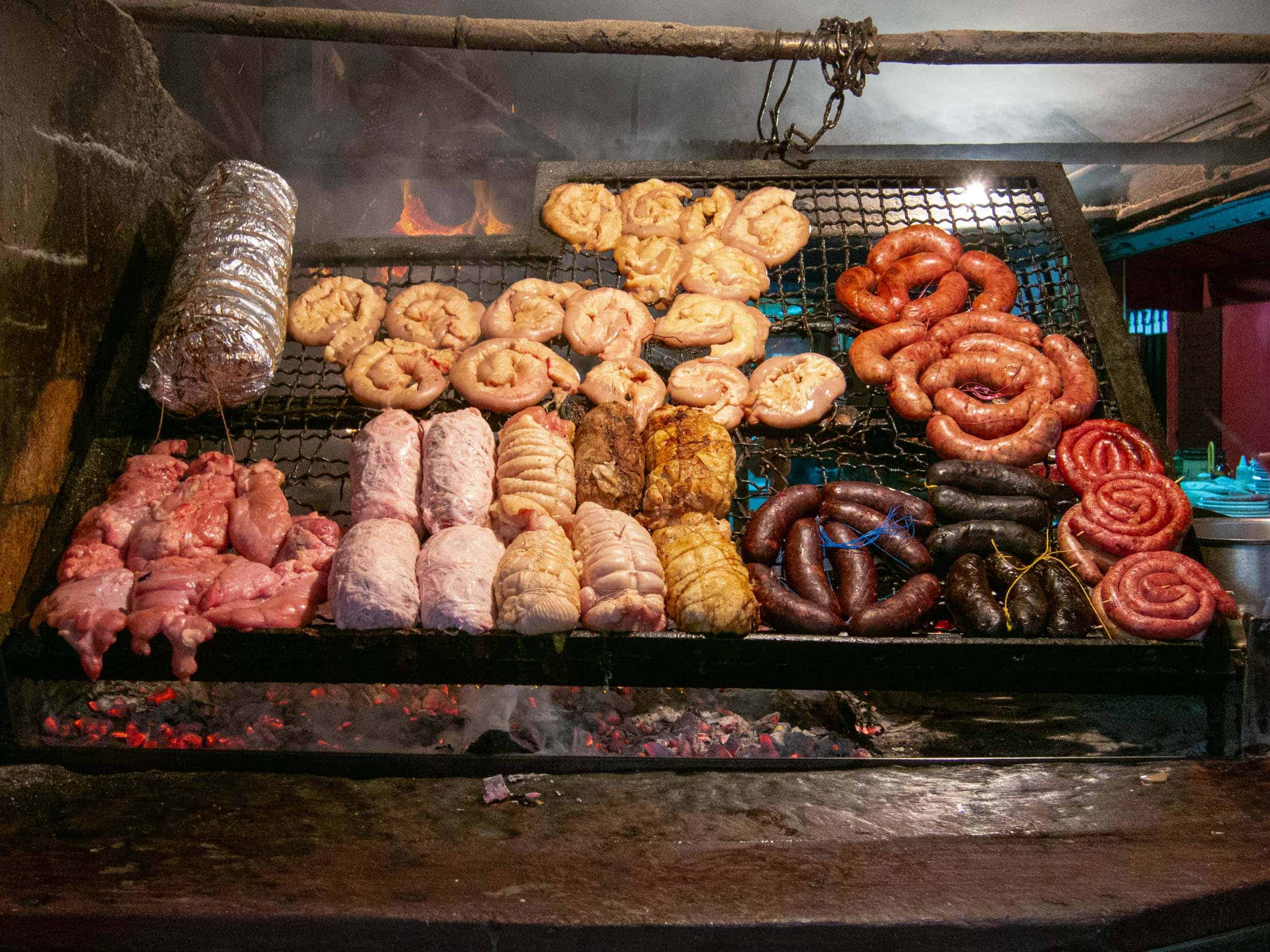 Sausage and Sweetbreads
In addition to steaks, you'll also find a typical asado stacked with:
chorizo (sausage)
morcillas (blood sausage)
chinchulines (pig intestines)
mollejas (sweetbreads)
Where to Eat It: Mercado del Puerto in Montevideo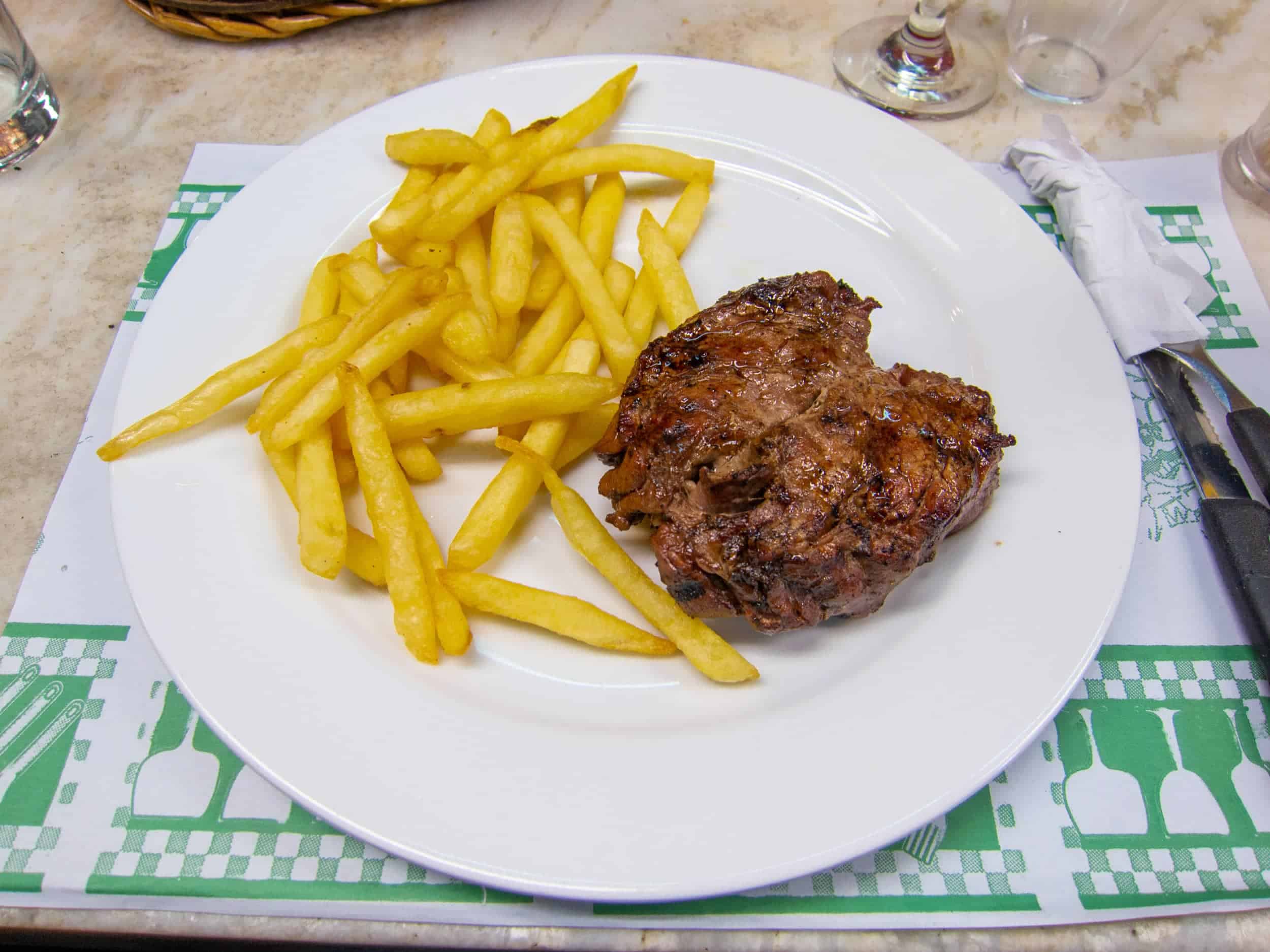 Steak
In Uruguay, cows outnumber people three to one, so it should be no surprise that steak is a national dish. And they do it well.
During my swing through Uruguay, I sprung for a petite filet mignon, and it was as good, if not better than any steak I'd eaten in Argentina.
Where to Eat It: Mercado del Puerto in Montevideo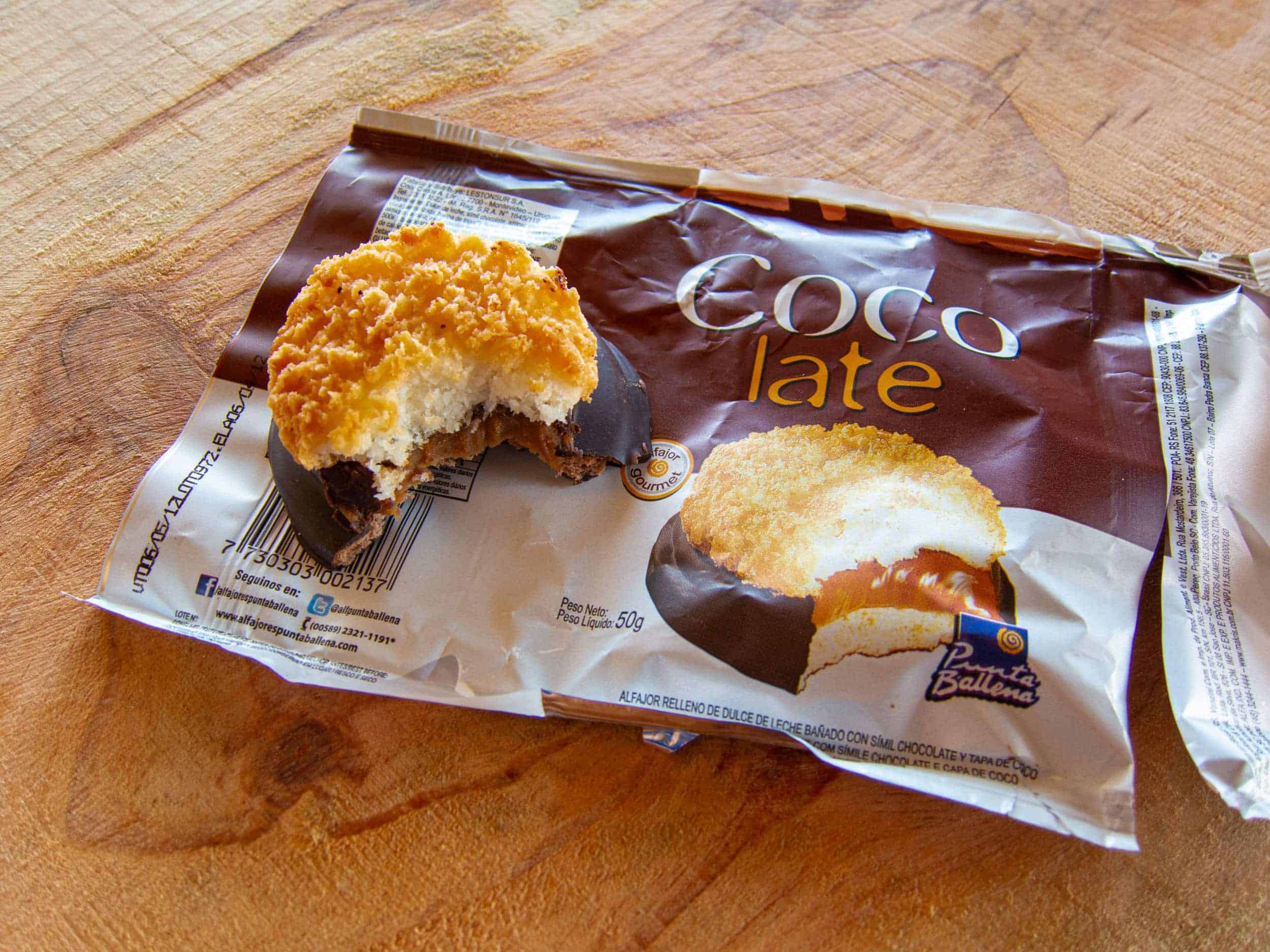 Traditional Deserts in Uruguay
Alfajores
Alfajores are a famous sweet from Argentina.
They come in a wide array of flavors, but the classic version includes dulce de leche between two pieces of soft cake.
The best alfajores are the ones made in the bakeries and pastry shops every day.
The store-bought ones range in quality. Pay more for the best quality.
Otherwise, they're dry and crumbly like a cookie, instead of moist like a cake.
Churros
Originally from Spain, churros are popular in Latin America too.
These tubes of fried dough are sprinkled with sugar and sometimes filled with dulce de leche or chocolate.
Dulce de Leche
A sweet derived from slowly heating sweetened milk until the sugar caramelizes.
Dulce de leche is used in all kinds of desserts, from alfajores and ice cream to sweet pastries, cakes, and pies.
It's also used as a topping for bread in the morning, much like Nutella.
Flan
Flan is a creamy custard with a thin layer of caramel on top. The quality of flan can vary wildly.
Related: Top Things to Do in Uruguay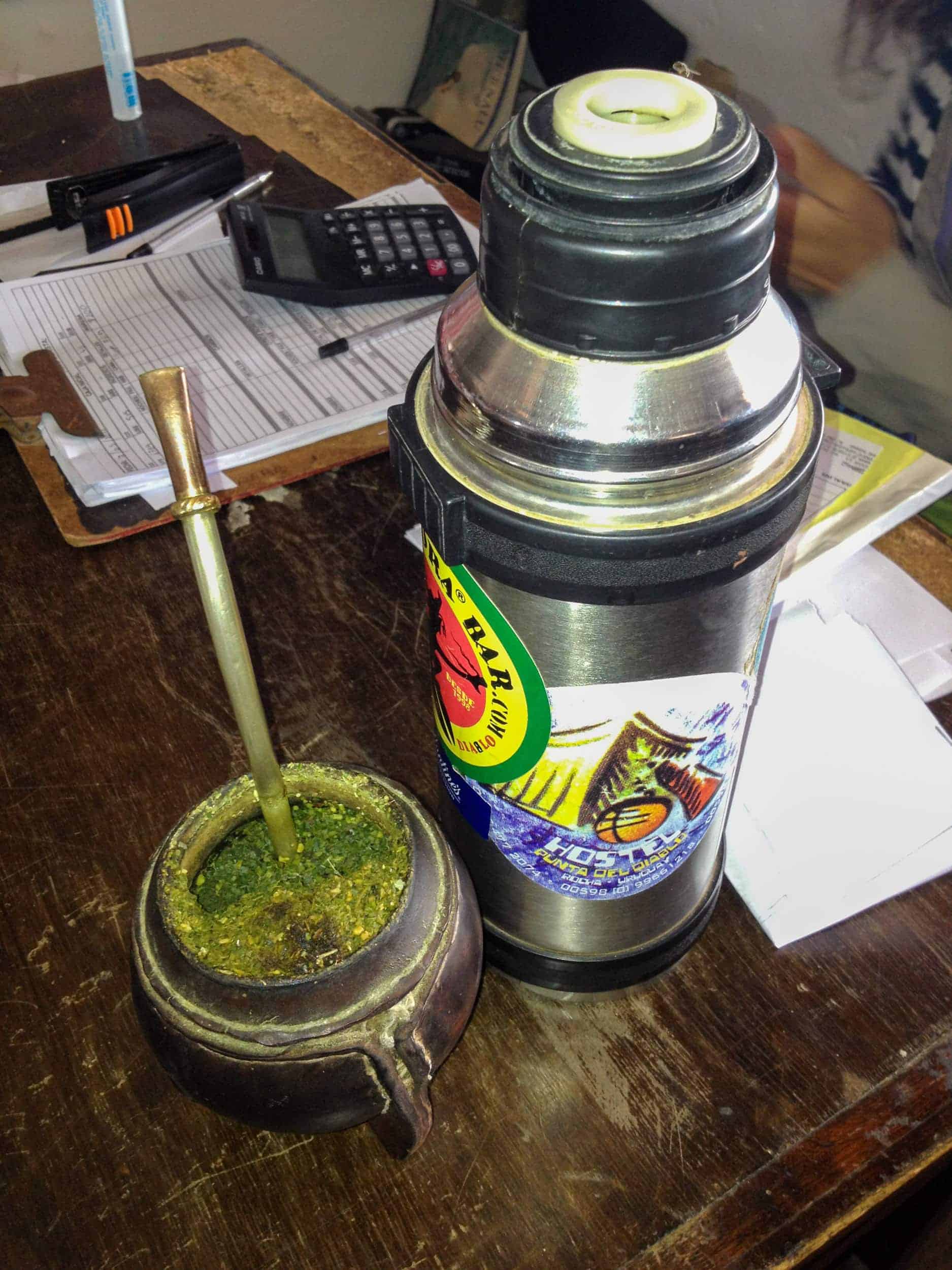 Traditional Drinks in Uruguay
Mate
Mate is an infused drink made by steeping dry yerba mate leaves with hot water. The infusion is sipped through a metal straw.
Mate is the national drink of Uruguay (and Argentina), and it's common to see Uruguayans carrying a thermos of hot water with them to make mate on the go.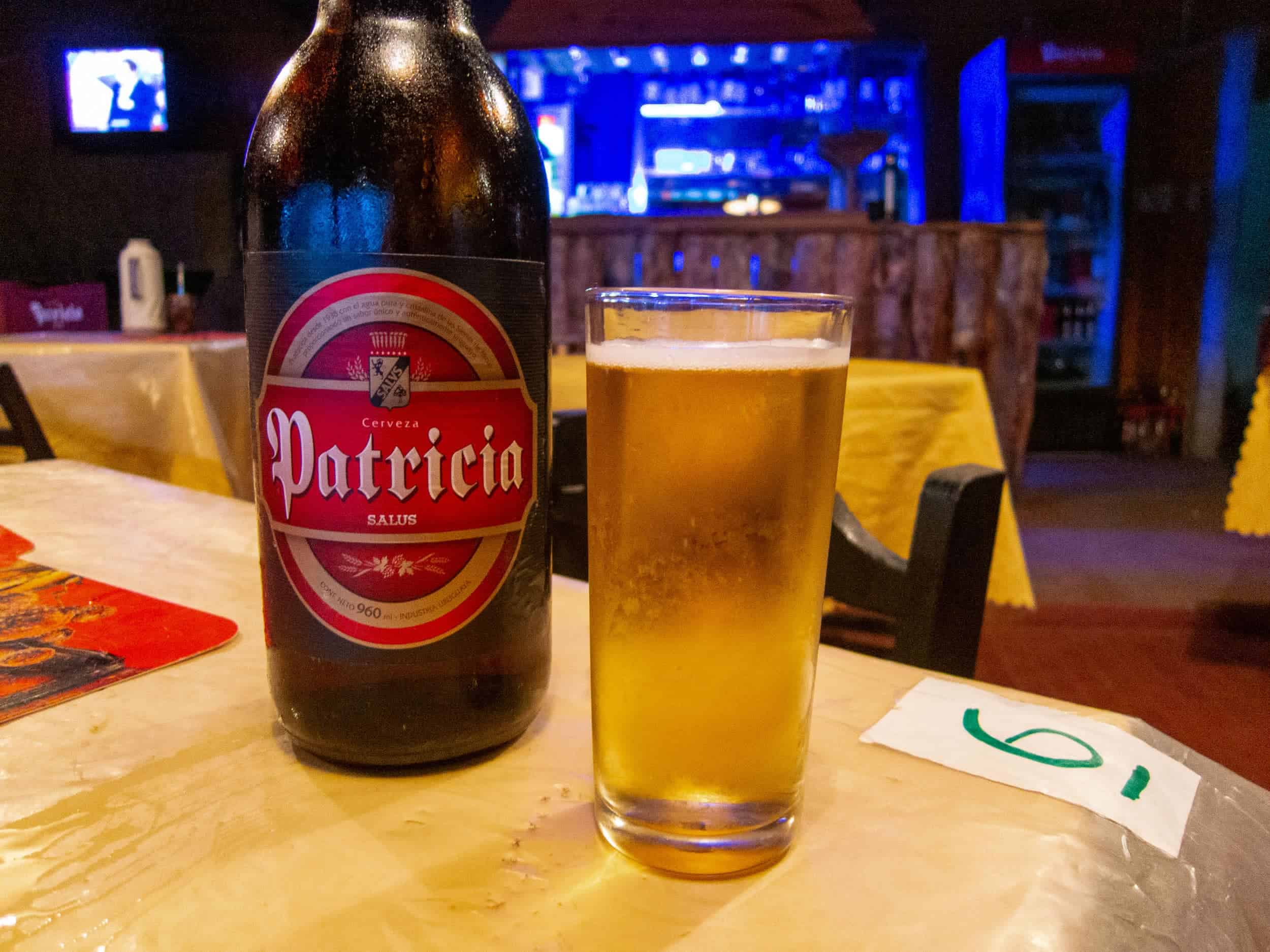 Medio y Medio
A unique sparkling wine was created in 1886 at the Mercado del Puerto in Montevideo. It's made by combining 50% white wine and 50% champagne.
Where to Drink It: At the Mercado del Puerto in Montevideo, free samples are handed out every day starting at Noon.
Patricia
One of the domestic beers you'll find throughout the country. Nothing special.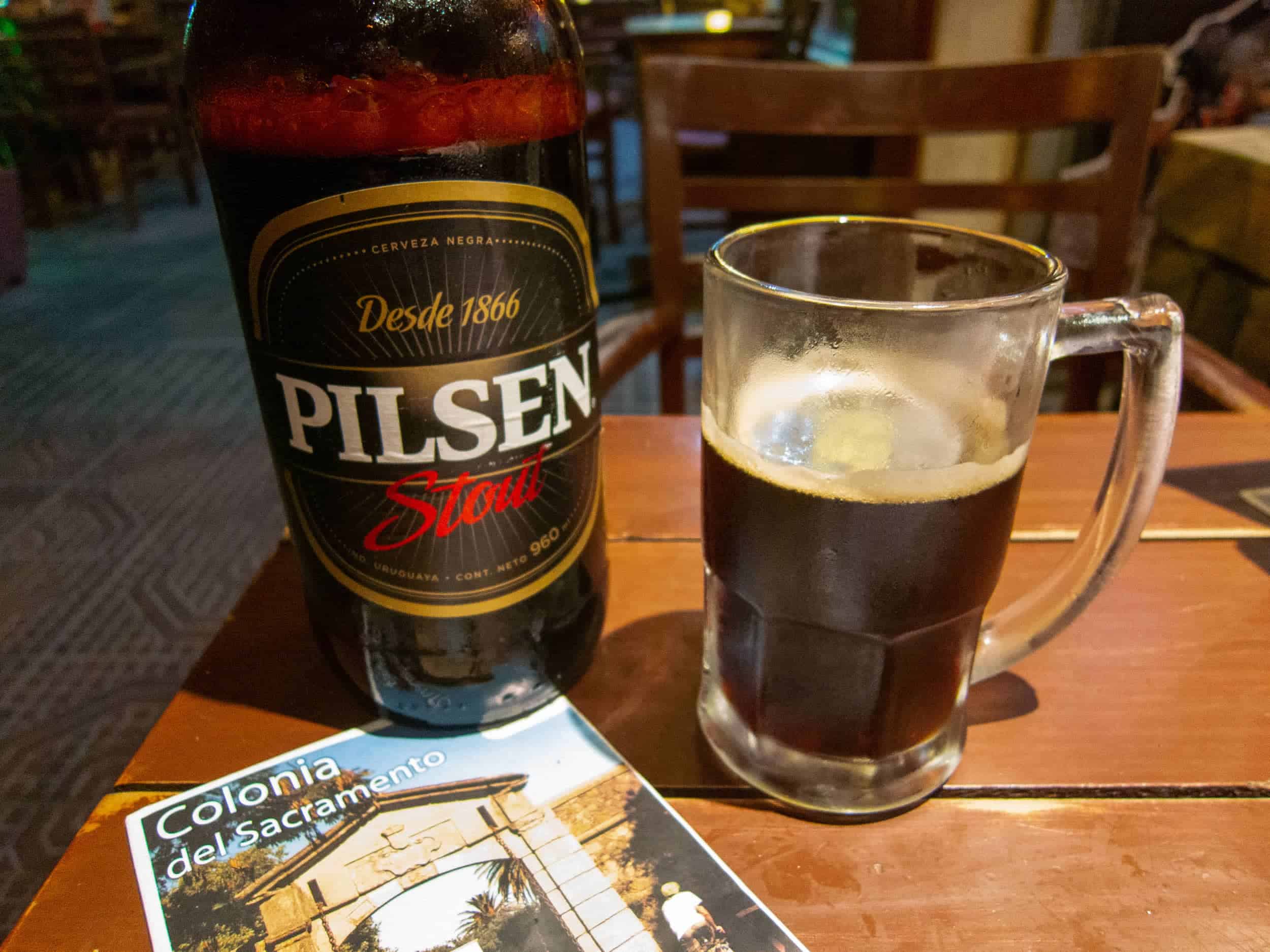 Pilsen (Stout)
Another local beer you'll find throughout the country. I preferred the stout version to the regular, which tasted similar to Patricia above.
Last Updated on October 22, 2021 by Dave Lee