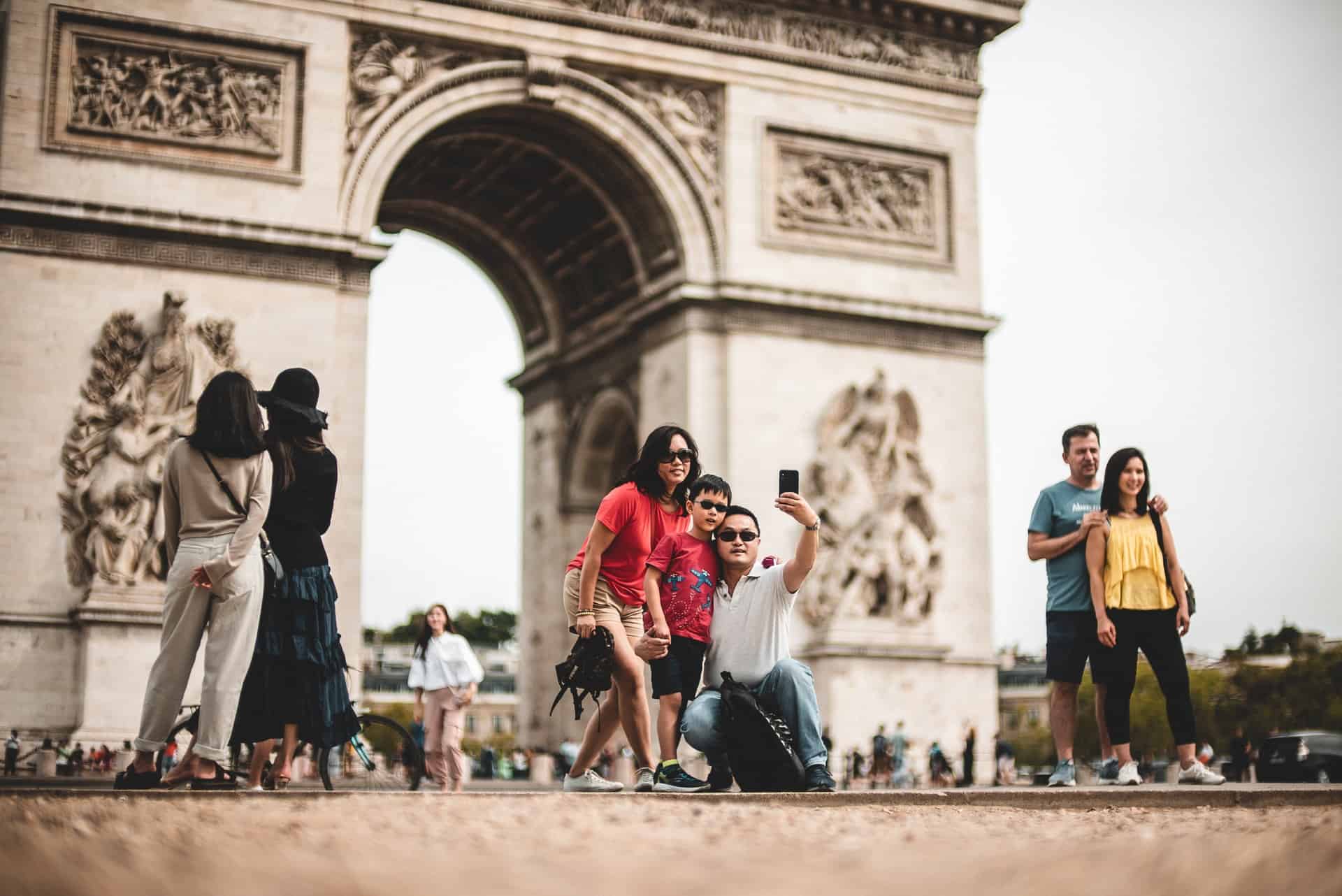 Travel brings adventure and enlightenment for people of all ages.
New places, food, and modern and historical sights can be a great source of amusement and pleasure.
However, traveling with young kids can be overwhelming, mainly due to long packing lists, safety measures, and the kids' unpredictable nature.
Balancing the energy of cranky kids and managing temperament can be exhausting for the parents.
But, proper planning of activities before setting out for the journey can ensure a relaxed outing for everyone.
Below, we have provided some handy tips to help you create wonderful memories without bumping into trouble at every turn.
1. Choose Your Destination Wisely
Before you surprise family members with your trip idea, consider their preferences, and see what would suit the majority.
Their likes and dislikes matter when you are doing something for their peace and pleasure.
For example, you might want to go for a vacation to Canada in the winter.
That choice may not land well for others as not everyone might tolerate extreme Canadian cold.
Also, it is wise to think about rest stops during your journey.
Otherwise, you and your loved ones could end up restless or exhausted over a long and unknown route.
Check weather forecasts, and search for motels and other fundamental facilities for a specific place before packing for your next trip.
Thus, to make sure everyone is happy and restful, think about their physical endurance and needs.
Similarly, long flights, mountainous terrains, or blazing summer heat can be exciting for some but challenging for others, especially if you take your pets along.
So, if you're departing for Pigeon Forge, you might want to explore pet friendly cabins in pigeon forge to keep your pet safe.
2. Keep Your Travel Documents Safe
Today, along with you and your children, even infants need international passports to travel abroad.
However, it is easy to apply and process their documents through various government sites online.
New applications for renewal purposes are often required to be submitted in person or by post.
So, carefully follow the instructions mentioned by your government to avoid any delays.
Also, be sure and check the passports' expiration date for family members who already possess them.
Some countries have stringent policies when it comes to the validation of visas to travel.
Furthermore, keep a close eye on all your documents while traveling; ensure they are safe and handy.
You can do this by carrying a small passport holder that has a sling attached to it so that it is secure all the time.
It can also help if you have different storage bag sections for each person's stuff.
This way, each person can access their things without disturbing others' belongings, reducing the risk of loss.
PS – it is mandatory to show original documents at any border crossing. Therefore, it is better to keep Xerox copies of your papers rather than always carrying the originals.
3. Get Travel Vaccinations & a First Aid Kit
While it is better to travel light, leaving out essentials such as a first aid kit is not wise.
It is highly advisable to prepare for medical contingencies, especially when your family has pre-existing conditions.
For instance, if a family member has asthma, you must keep his/her medical needs in mind and carry first aid equipment.
Furthermore, ensure that every member of your family is vaccinated correctly.
Check your doctor's availability well before a month of your trip so you and your loved ones get the right vaccinations.
Moreover, it is vital to have mosquito repellents, nets, and protective clothes for outdoor stays in hot climates.
4. Sort Entertainment Items
Enduring long travel journeys can be overwhelming and highly irritating for young children.
To give them a better alternative to vent their frustration, keep things crafty by bringing some engaging games and movies with you.
Also, you can try audiobooks as they are a popular choice among children.
Portable video games or a customized music playlist can also keep the young ones busy.
However, not every child is fond of electronics; keep a good book on hand for reading, such as a suspenseful or comedic tale.
6. Budget Your Entire Trip & Use Cards
Budgeting for a family trip will not only make leisure choices clear but also save you from spending needlessly at the end of the day.
Especially on international trips, it is easier to get carried away by an intriguing ice cream shop or a local vendor.
However, you must be watchful of your pocket and spend on things and activities that are worth it.
Be careful about the hidden costs while booking a hotel room or dining out.
Depending on where you go, it can be risky to carry hard cash while sightseeing.
To avoid a cash slip, use card payments through a credit card or any other international payment option.
6. Thoroughly Inspect Your Accommodation
Hotels are a good option for spending a safe and cozy evening with your family.
However, it would help to read authentic reviews about the place of your choosing; otherwise, you can be in for surprises.
Rely on a well-reputed hotel for your stay and ensure that your space does not have any fitted spy cameras to intrude on your privacy.
Also, check for available utilities; see if there is an excellent and clean bath, a working fridge, and other essentials available.
Similarly, self-catering can be both economical and fun for your family.
So be practical while deciding your accommodation and consider your family needs in every way.
7. Get a Local Sim Card
While planning a foreign trip, instantly get yourself a local sim card for calls and messages.
This way, you can immediately contact any local services such as police in case of an emergency.
It will help save money and ensure smooth connectivity with the locals in any time of need.
8. Be Cautious with food
Every other food stall may be tempting when you're traveling abroad. Your kids may want a taste of everything that looks attractive and delicious.
However, it is crucial that you only eat at selected places, which take care of hygiene and cleanliness.
Keep light snacks for your family or rely on international food chains such as McDonald's and KFC.
Be extra vigilant regarding fluids, such as tap water, as they cause health problems like diarrhea or typhoid.
Conclusion
Planning a trip with your family can be tiresome and worrying.
However, a little planning and attention to detail can help you avoid significant problems before they arise.
If you genuinely want to please your family with an incredible trip, get prior bookings of as many things as possible.
And make sure you take suitable safety measures throughout your journey.
______
This story is brought to you in partnership with Timber Tops Cabin Rentals.
Shireen is a creative and passionate blogger who loves to write on various trending topics. She looks forward to pursuing a career as a financial analyst and is keen to learn about business and lifestyle.
Planning a trip? Go Backpacking recommends: