Family vacations are a vital part of our most nostalgic childhood memories for many of us.
Most families that go away on vacation need to budget for it.
Unless you are wealthy and have no need to budget, the alternative is overspending.
There is always the option of not vacationing, but that is simply out of the question.
I love to vacation with my family and like to talk about it on my site Travel TMI where I give additional stories and advice on traveling with family.
I believe the consensus is that most people would like to take nice family vacations.
Although traveling with children can be expensive, it does not have to break the bank.
My wife is a teacher, and I have had a few different jobs in the past five years, so with three children and the desire and give our kids amazing experiences, we use the advice below all time.
Spur of the moment trips are fun and exciting, but they are hard to do when you are on a budget, so do like we do and plan ahead and budget.
Let's discuss how you can budget like a boss and still get the most out of your family vacation.
Take Advantage of Travel Deals
As you plan your family vacation, seek opportunities to save money by using special offers and coupons.
Be cautious and ensure that an offer or coupon is from a reputable and verifiable source.
Groupon can save you as much as 70% on domestic and international travel.
Travel deal sites can save you money on flights, hotels, and rental cars.
We use travel deal websites in the research process and are very careful to look at all the sites to ensure we get the best possible deal.
We travel a lot for my kids' soccer games, and gymnastics meets; therefore, we constantly research to find the best deals in a particular area.
These sites also offer deals on local activities, restaurants, and area attractions.
Use these types of sites in the early stages of your planning and for deciding on family-friendly activities.
Online forums offer lots of helpful tips when planning a trip. By referencing one, you can get deeper insights into the various aspects of the journey you are planning.
Forums are an excellent place for recommendations on free and low-cost activities. They can also provide you with information to help you avoid certain pitfalls.
See also: How to Save Money for Your Next Trip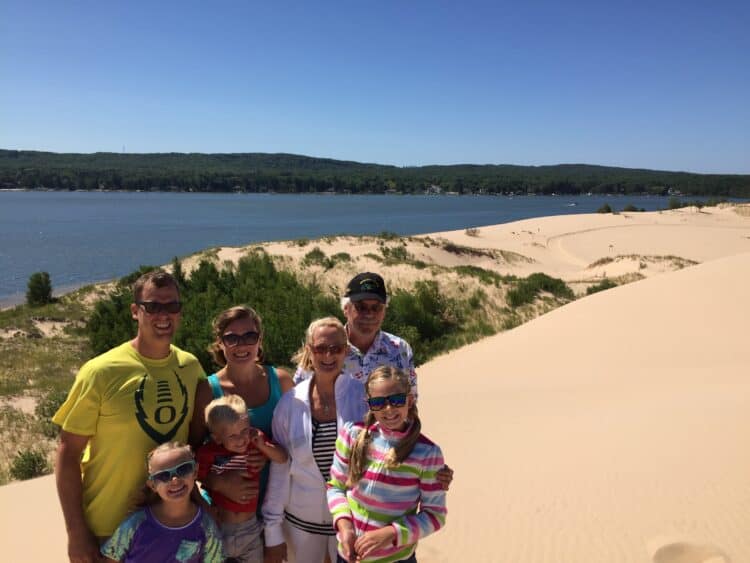 Plan As Far in Advance as Possible
Planning further ahead of your intended travel date can save you a lot of money, and this is particularly the case concerning airfare and hotel expenses.
Booking your flight or a hotel stay is about timing; save money by booking three to six months before your travel date.
Peak season is not the best time to travel with kids. To avoid the massive crowds and unnecessary headaches, opt to travel off-season.
With my wife being a teacher, we like to do a family vacation/adventure in the summer because it works best for our schedules. We found the best time in the summer is mid-August because some schools start early and many kids have sports practices starting up.
So be mindful and what other families might be doing. We have found mid-August to be a perfect time.
You and your family can enjoy a fun and peaceful vacation. You will also get exclusive off-season deals and savings.
Airfare and hotel rates are at their highest on weekends. If you have the vacation time available, choose to travel during the week.
Weekday travel is never as pricey as weekend travel. The two cheapest days to fly during the week are Tuesday and Wednesday.
Maximize Your Spending by Venturing Abroad
Some people are surprised to learn just how inexpensive international travel can be.
For instance, European airline prices can be comparable to domestic flights.
If you are willing to wait for flight sales, you will save the most money. You can also save money with an Airbnb.
Sharing economy websites have changed the game by making it more accessible for anyone to travel. There is also the option of house swapping.
Sites like Love Home Swap allow you to swap housing with another family. You can dramatically cut the cost of accommodations.
If your children are teenagers and your family members are the adventurous type, you can plan a volunteer or work abroad trip.
If you are willing to work a little, companies like WWOOF and Diverbo will cover some or all of your travel expenses.
This may not sound like a vacation to some people, but it can be the experience of a lifetime.
One thing we do is look at where the exchange rate is excellent. Mexico, Brazil, and most South American countries are great adventures where your dollar goes a long way.
My whole family except me is fluent in Spanish, so we love South America!
See also: How to Find a Cheap Place to Stay
Live Like a Local
Children and many adults cannot resist all of a tourist trap's sweet treats and gadgets.
These areas are filled with multiple vendors and activities with grossly inflated prices.
A significant way to save money on your family vacation is to stay away from tourist traps.
Another way to save money is by opting for accommodations with home amenities like a full kitchen.
Food can take a huge chunk of vacation funds. If you have a kitchen, you can save by preparing a meal or two during the week.
If you have your heart set on a particular destination, try finding similar destinations for less.
Being flexible with where you wish to travel and the dates you want to go will save you money.
A small historic town may have as much to offer as a more popular destination. There is always some magic off the beaten path.
Imagine you want to take a beach vacation to Miami. We all know that South Beach is the most popular choice.
However, there are other beautiful beaches in the area. One of Miami's beaches is at a state park.
Accommodations near beaches away from Ocean Drive may be considerably less expensive and have more family appeal.
Reduce Unexpected Costs with Backup Plans
It is possible to save money on various aspects of travel with non-refundable deals. However, this is something that I do not advise.
Go ahead and budget for the upfront cost of insurance and money-back guarantees for trips you cannot take for some reason.
Take a look at options for backup accommodations if there is an issue with the place you initially chose. Look into car title loans if there is an unaffordable emergency during the trip.
This is not something that usually happens, but you can never be too well prepared.
Also, plan for alternate transportation just in case something changes there.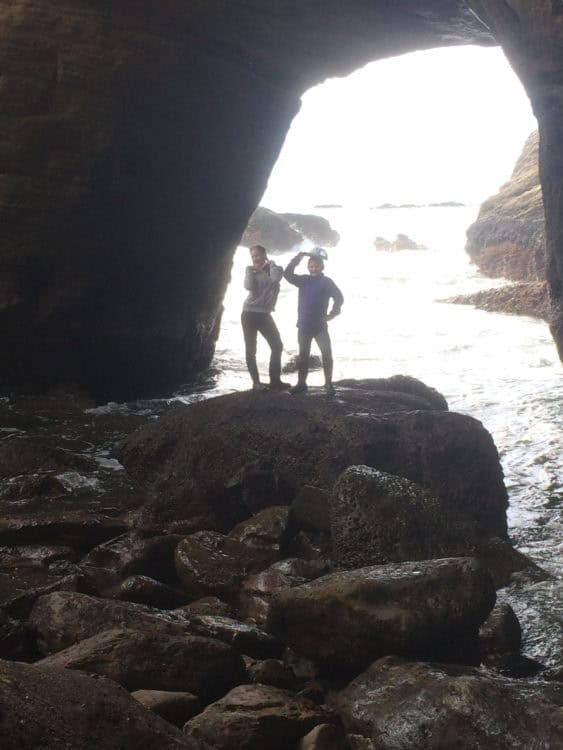 Broaden Your Experience with Self-Guided Exploration
Take advantage of tourist information centers and the local newspaper to locate free events or festivals.
Lots of cities have local guides who offer free tours. An area museum may have specific days where entry is free. Work something like this into your itinerary.
When your family starts to get hungry, look for options outside of what is suggested in the guidebook.
Find out where the locals eat. You are likely to find a hidden gem at just a fraction of the cost of the more popular restaurants.
There are usually some hidden gems among an area's more popular attractions.
If you look a little further, you may find great opportunities for fun on the outskirts of main tourist areas.
For example, a nearby State Park may offer similar activities for much less.
Make Your Camping Trip Vacation More Fun, Affordable, and Unforgettable
Spontaneous camping in the wild is a great outdoor adventure that is cheap for families.
You want to live your life to the fullest by trying survival activities, even for a short time.
Instead of fine dining on most vacations abroad or out of town, it's fun to grill pork barbecue, campfire, and join summer campsites that bring a lot of enjoyment for the whole family.
To fully enjoy your camping vacation, you can chat and sleep comfortably in a great 10-person tent.
Here are some helpful camping etiquette tips to make your camping fun, affordable, and unforgettable:
Remember that every national park has trailer size restrictions for campsites. For most campgrounds, the proper size is between 20 to 40 feet.
Regardless if you're out for pitching a tent or a hike, leave no trace when you pack up. This means cleaning and throwing your garbage in the appropriate trash bins.
Never take plants, bugs, or other things you see in the wild.
Make sure to observe proper tent and RV etiquette. Shut your lights off when you're ready to call it a night. Awning lights can also be a source of complaint or bother other people.
If you're taking your dog with you, make sure it behaves to avoid irritating other campers. Dogs that are continually barking may ruin the experience of other people.
Quiet hours for most campgrounds are between ten o'clock in the evening and six in the following morning. Respect quiet hours by not playing loud music, laughing so loud, or shouting during these times.
Conclusion
You can give your family a great vacation without draining your bank account with some planning and creativity.
Plan your family vacation far in advance and use every resource available to you to save money.
Take advantage of discounts to make sure that your family vacation has lots of fun-filled activities.
I highly recommend using travel forums and sites offering travel deals and coupons.
Remain flexible and avoid peak travel periods.
Research travel transportation options, including transportation to and from your daily activities.
Always budget for the cost of everything you plan to do, including the little snack breaks your kids need between activities.
Remember that no two families are alike. Your family's vacation should be designed to suit everyone involved.
Choose the ways to save that will work best for them. Research and save for activities accordingly.
You can plan an epic family vacation one discount at a time.
_______
This story was originally written by Jared of Travel TMI. It was updated in partnership with Outdoor Command.
I love to vacation with my family. Check out Travel TMI for more stories and advice on traveling with family.
Planning a trip? Go Backpacking recommends: