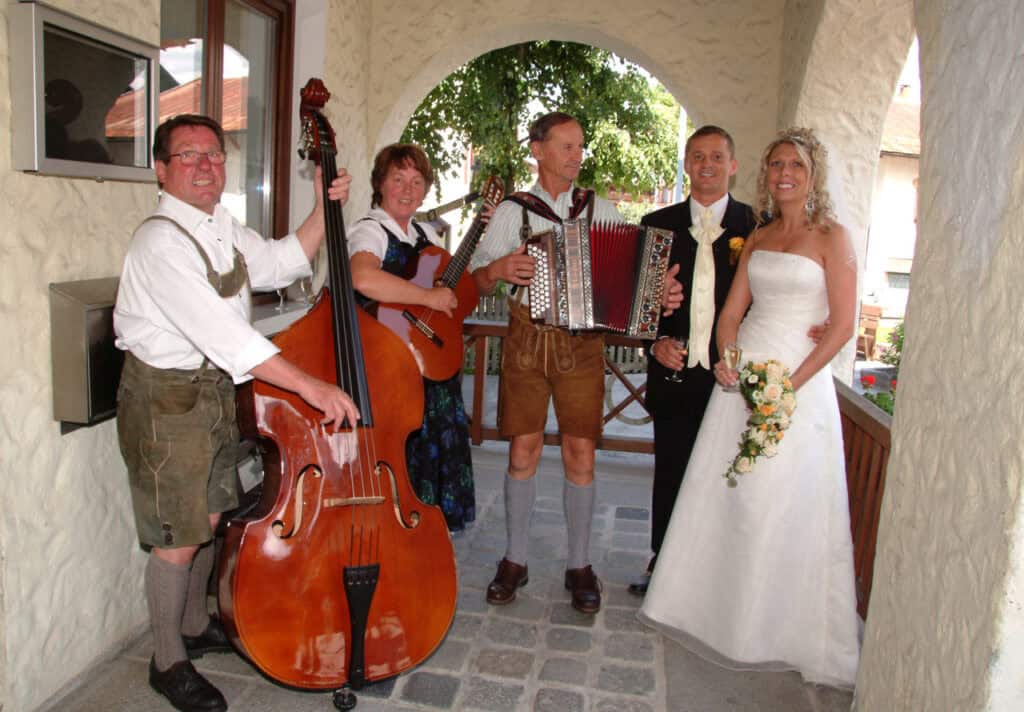 Editor's Note: The following guest post is by Tanya Yaufi, author of All Over the Map: Two Lovers, Six Continents, and a Date with Destiny.
Do Your Research
Do some research on the country you are going to explore before you arrive. This way, you can maximize your time while you are there.
Be familiar with what interests you in that particular country.
You might want to buy a travel guide book or Google the country or cities before traveling to see the different possibilities and attractions.
I would also recommend having a little pocketbook to document the information you have researched before your arrival, so you do not forget anything.
Try Local Cuisine
Be open to trying the local cuisine.
You might surprise yourself and find your new favorite food or even delicacies that you can introduce to your friends and family back home, whether it is just describing the delicious flavors to them or replicating the experience yourself for them to sample.
Either way, it brings that country into your home, and food is always an easy conversation topic.
During my travels, while visiting the Austrian Alps, I came across one of my new favorite treats, where the aromas lure you to the street vendors' selling warm toasted Maroni's.
The mouth-watering chestnuts are roasted on an open drum, buttered, and sold in paper packets.
They pair nicely with a glühwein, which is a hot mulled spiced red wine.
Be Enthusiastic and Don't Be Shy
Always have a big portion of enthusiasm and positivity packed in your traveling pocket.
Be friendly, authentic, sincere, and have conversations with the locals; some of the best things to see are hidden gems.
They can also tell you some history, facts, or interesting stories of the places you are visiting.
Some of these things can make a huge impact on you and how you view the country.
Pack Light
Pack light as you have to haul your backpack around with you everywhere you go until you find a place to land for a few days.
Depending on what country you are visiting, if it is a warmer country, it is wise to bring a travel sleep sheet with you (two single sheets sewn together or one double sheet sewn together to form a sack).
It is lightweight and compact, so it does not take up much room.
Bring a small pillow to help you feel as comfortable as if you're are at a hotel, eye mask, noise-blocking headphones, and a lock if you plan on staying in shared accommodations.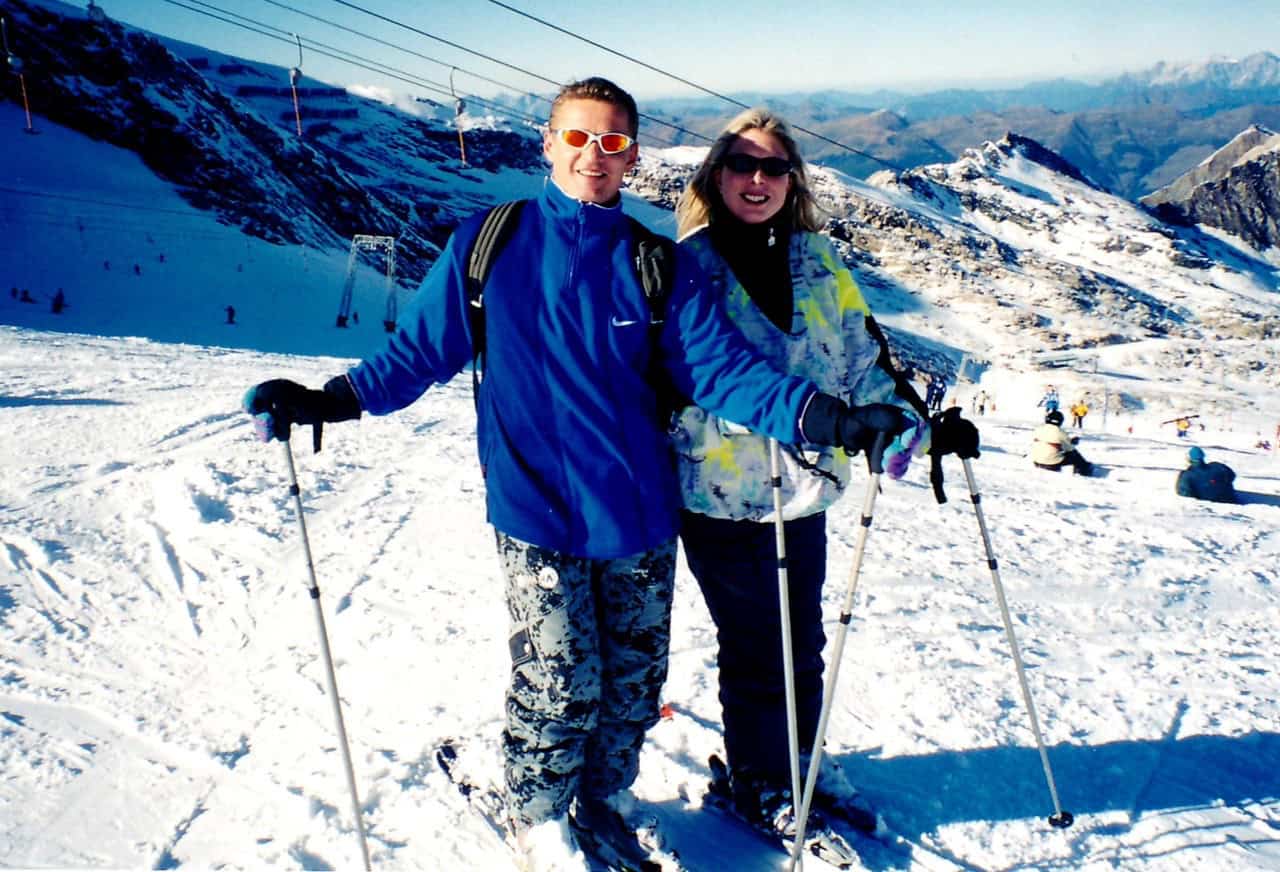 Meet Fellow Travelers
A great way to meet fellow travelers is by choosing hostels instead of hotels, as everyone is in the same boat, so to speak.
If you are staying at hostels, they have common cooking areas, movie nights, game nights, dinner nights, pub crawls; some even have pools.
Hostels normally have a variety of activities to pique your interest.
This is a great way to connect, mingle, make friends, and have conversations to get to know each other, and maybe you will become travel companions for a portion of your adventure.
Or they might have some great tips and knowledge that they have come across on their adventure; some helpful do's and don'ts.
Hostel bars and restaurants can be budget-conscious, so some days this may be good to take advantage of; however, make sure you remember to explore the city (and not just stick inside the hostel).
Hostels can help you book transportation (several will pick you up from the airport for a decent fee).
Many are also like a concierge and have city information for you, they can book tours, and at times they might have good deals on some tours.
Safety in Numbers
First and foremost, it is important to travel safely and wisely. Travel with a companion; there is always safety in numbers.
If you are traveling alone– I would suggest not being out at night in the dark by yourself.
However, if you are traveling on your own, this might open up an opportunity for you to meet different people and travel with them.
Don't travel with expensive jewelry, and always keep your money and passport hidden or in a travel waist belt.
While having fun, always be aware of your surroundings.
Entertainment
Bring entertainment with you – (my book) or small pockets games like cards to play while traveling on the train, plane or bus, etc.
This is always a fun way to pass your travel time.
Traveling at Night
If you are traveling a long distance by train, it can be a great idea to travel through the night.
Consider booking a sleeping car in advance. This can be well worth the money.
First, you save on a hotel or hostel, but you also arrive at your destination being energized from your sleep.
My husband and I went to Paris on my honeymoon – the City of Love, how romantic it was!
From Paris, we took the night train to Barcelona for some beach relaxation.
It was a great way to get to our final destination, to entertain us and keep us busy on the train; we played cards, had wine, and brought dinner with us as well.
It made the trip enjoyable all while looking at the countryside.
Yes, the sleeping car was bunk beds on our honeymoon, but I will never forget it!
It is these types of memories that make it special and brings a smile to our face. It was all part of the experience.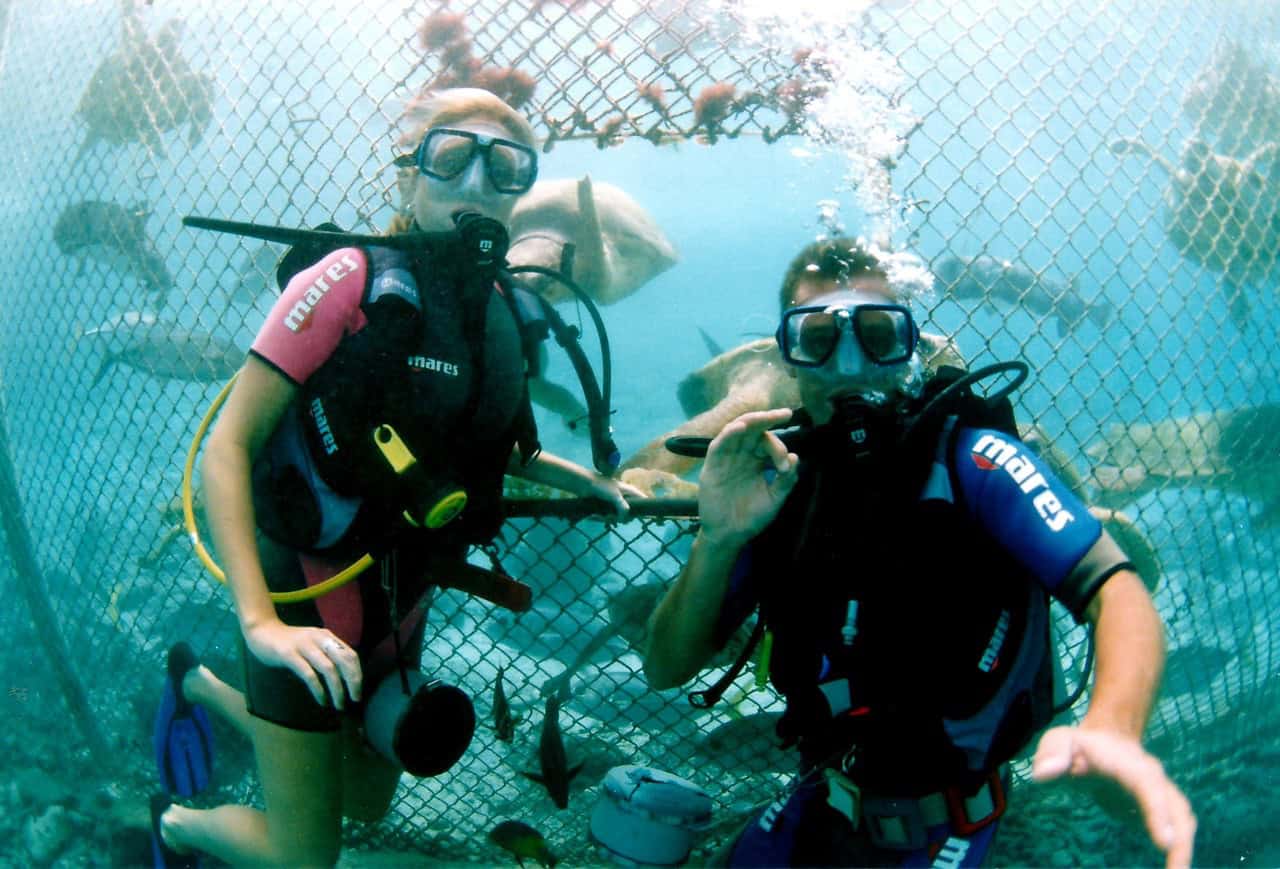 Work Visas
It might be a good idea to obtain a work visa to make your traveling adventure last longer.
Always be open to any job opportunities, even if they are out of your comfort zone.
For example, sometimes, you can help at the front desk or clean to earn your keep at a hostel.
Maybe you are passionate about something or have a special talent, and you could use this to your benefit when you are traveling and possibly make some money doing it.
For example, maybe you are handy at fixing things or great at taking photos and posting blogs about the area you are in, or maybe you are a hairdresser and can give affordable haircuts to fellow travelers.
Keeping my mind open to all job opportunities gave me the flexibility to explore the world while always having an income stream.
Whether it was picking five-gallon pails of tomatoes, working in a pub, or a barista, anything can help keep your adventure going.
Be Open to All Opportunities – To Create Beautiful Memories
When my girlfriend and I backpacked around Australia, we found work at a pub in Cairns to extend our travel adventures.
There we met two co-workers, who were travelers from Australia and backpacking around their vast country.
They talked about their dream to go up the coast to Cape Tribulation and suggested we go with them.
This stop was never on our itinerary, but because of our friendship, we decided to go with them.
It did not disappoint; it turned out to be the most stunning place – it was so lush and tropical.
This is where the Daintree Rainforest meets with the Great Barrier Reef.
Here we had the opportunity to ride horses bareback on the beach. We had landed in paradise, thanks to our newfound friends.
Live life with no regrets
I have always wanted to live life with no regrets or "what ifs."
This mindset helped me prioritize my dreams, keep my mind open to all job opportunities, focus on experiences over money, and see work as part of a bigger adventure.
I believe it's better to look back on life and say, "I can't believe I did that!" than to look back and say, "I wish I had dared."
If you have a passion for travel but are not sure how to fit it into your life, I'd say: dare!
***
If you liked these tips, check out the author's new book – All Over the Map: Two Lovers, Six Continents, and a Date with Destiny.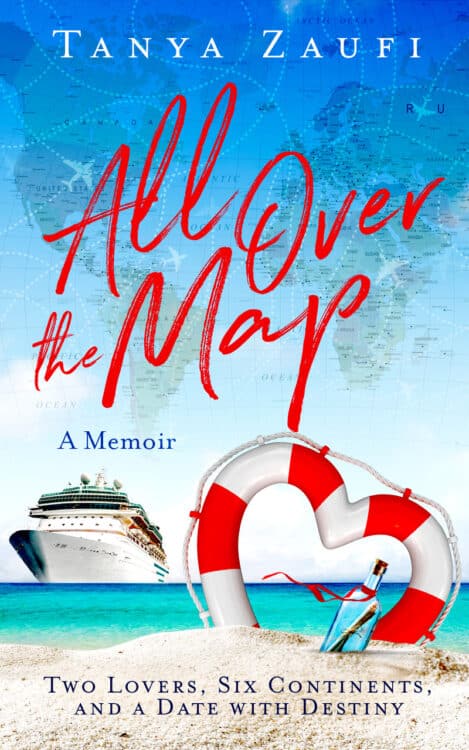 Tanya Zaufi, author of All Over the Map: Two Lovers, Six Continents and a Date With Destiny, is a travel industry veteran who has worked at hotels, ski resorts and aboard the ships of major cruise lines. A passionate traveler, she has visited or sojourned in dozens of memorable places from the Austrian Alps and the Caribbean to Greece and Australia—her favorite destinations. When not writing, Tanya enjoys lake life, camping, hiking, cycling, and riding her ATV in the warmer months. During the winter season, she skis, snowshoes, skates and enjoys relaxing in the hot tub with a good glass of wine. She lives in Kelowna, British Columbia with her husband, Josef, and their two children. Above all, she loves seeing the world through her children's eyes. Visit her on Facebook, Twitter, and Instagram.
Planning a trip? Go Backpacking recommends: