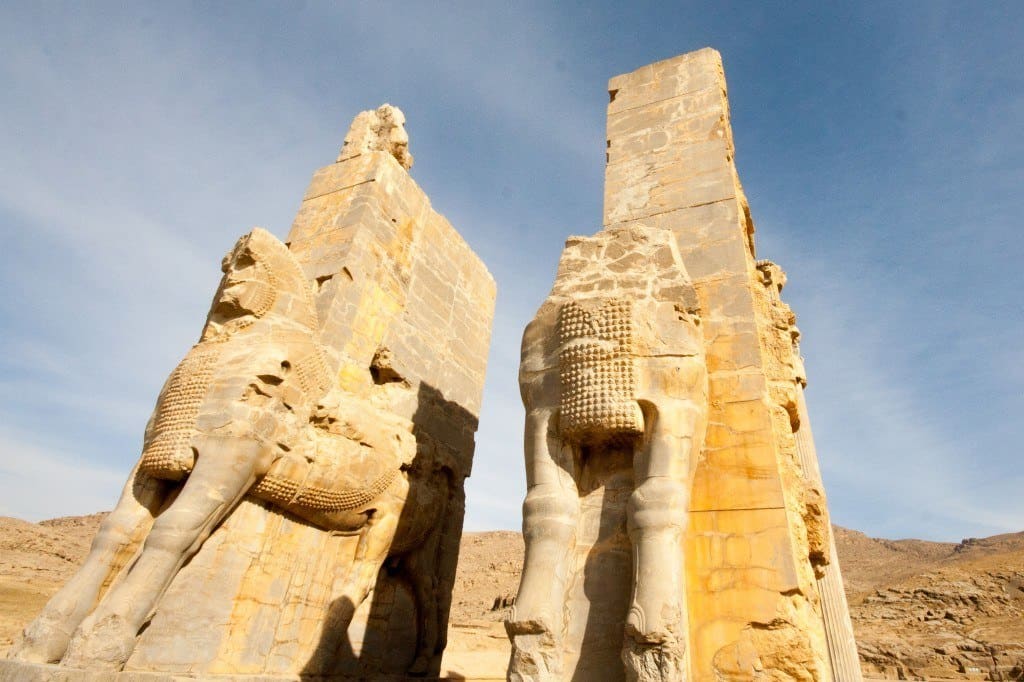 Editor's Note: I first met Adam Halliwell (UK) at a cramped hostel in Hong Kong's Mirador Mansion. He's one of the few travelers I know to have not only visited Iran but to have spent four months living and teaching there. In this guest post, he shares his experiences with us.
Road trips are fundamental to Iranian culture and holidays – much more nature-based and exploratory than what I've been used to.
Cave exploring, motorbike-borrowing, goat farms, and night trains are just part and parcel of how everyone experiences the old Persian empire.
Going through such a tumultuous time of late, you'd be forgiven for thinking that the sanctions imposed on Iran have dented the hospitality of Persians towards their visitors.
Far from it – Iran is the most hospitable nation I've ever encountered, whether in their own country or their respective adopted lands.
I've been taken in by people at service stations on their way to Tehran, by a farming family in the middle of nowhere, and by countless CouchSurfing hosts who are the most eager to have you share their food, their homes and their lives with you.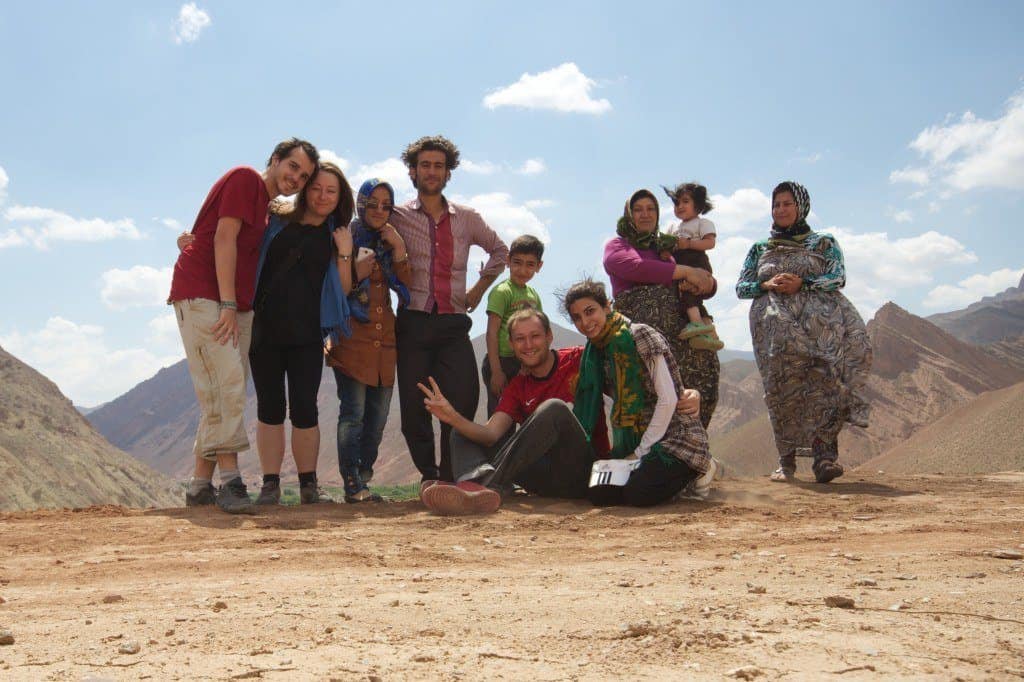 There's a humbling feeling you repeatedly encounter that you are treated as being a part of their family for the time you're with them.
Any visit to a home has the hosts bringing out fruit, vegetables, biscuits, sweets, tea, and more as a matter of natural hospitality.
You shan't go hungry in Iran.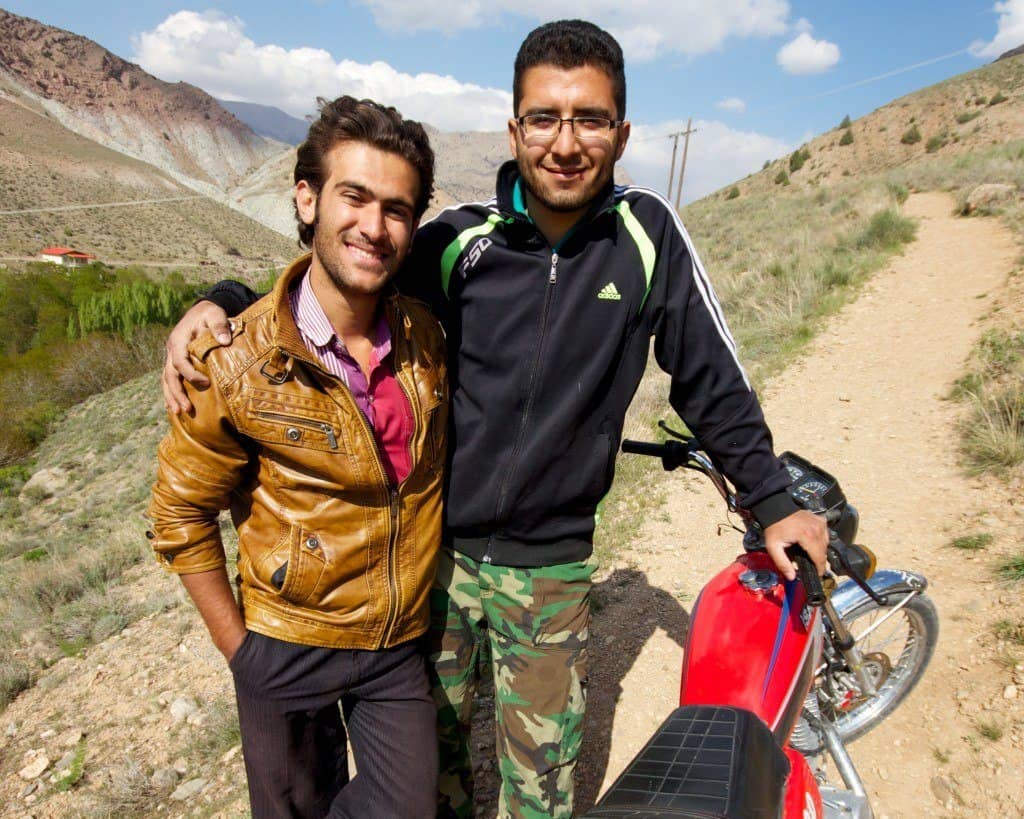 Persepolis
The ancient empire, Persepolis, has its remains less than a couple of hours from the nearest modern city, Shiraz.
Two thousand five hundred years old, the mind boggles at what it must have been.
Only a small fraction of the structure remains, along with the extinct language adorning some of the walls.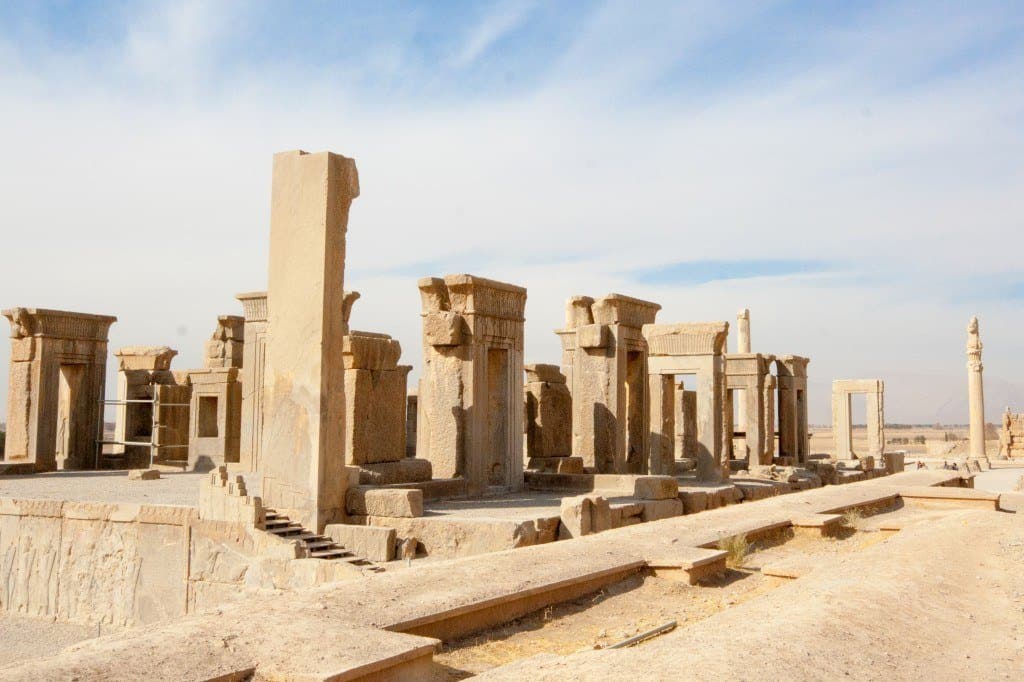 You can organize tours from Shiraz, or you can simply get a taxi to take you.
Due to current exchange rates, you won't spend much on a day trip, and boy is it worth it.
There are massive, towering pillars; views from the mountain that gave the habitants a heads-up on any potential invaders; and tombs cut into the rock.
They are such a sight to behold.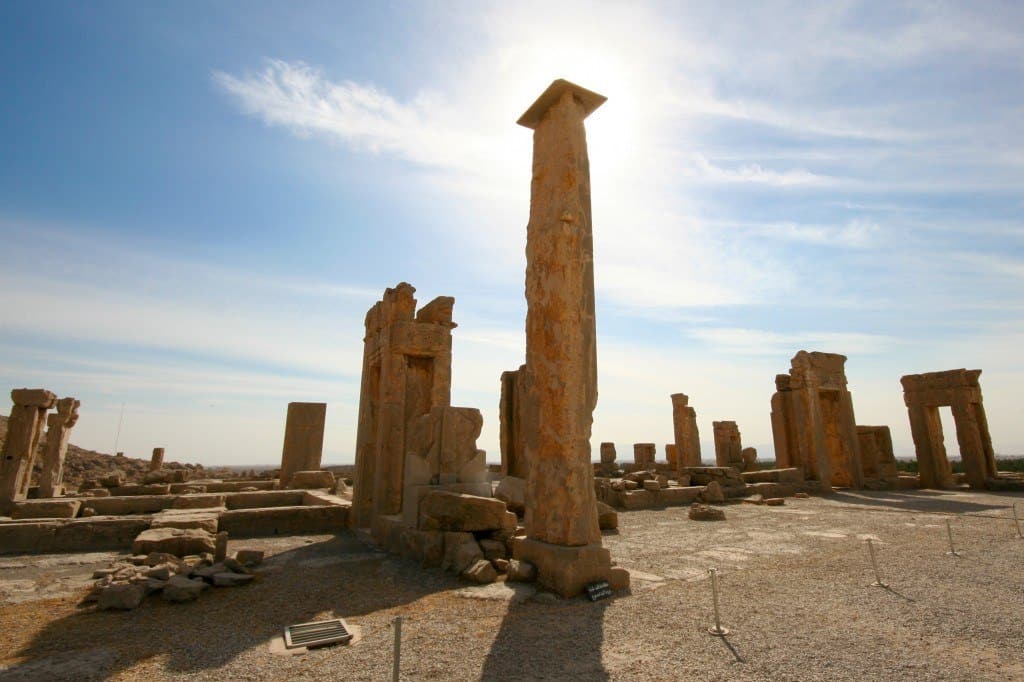 The enthusiasm with which my hosts spoke when they took me to Persepolis was nothing less than whole-hearted.
This was combined with a very prideful sense of happiness that it was they who first showed me this monument to their country's history.
I'd learn to be quickly appreciative of this very Persian trait in my travels, and how to reciprocate my gratitude.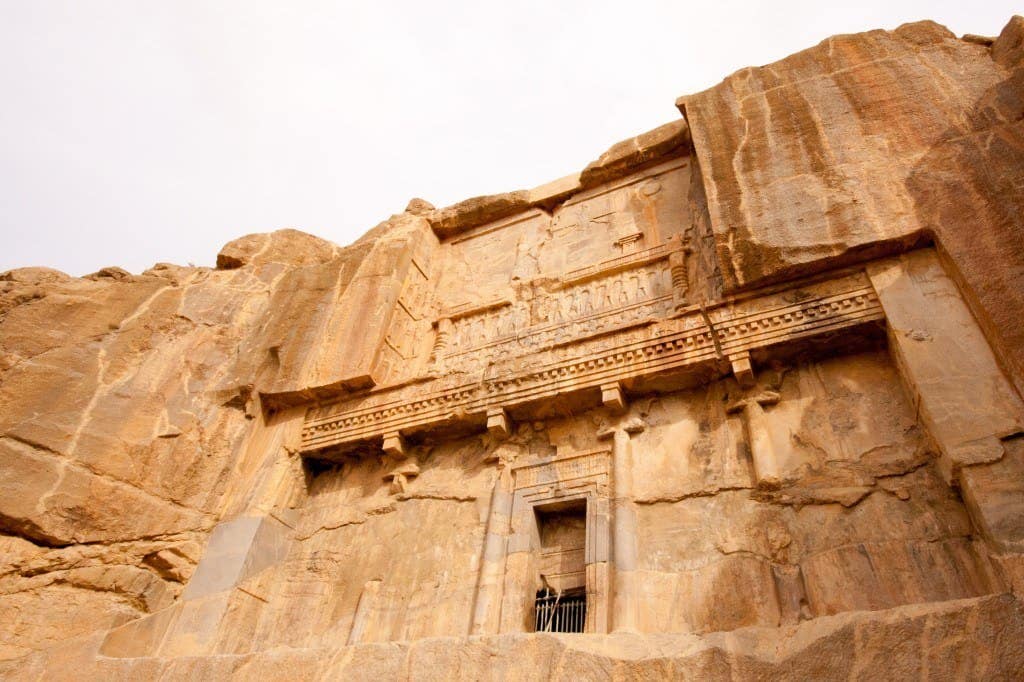 Simin Dasht
Without a doubt, the easiest way to make those trips to the smaller towns and villages of Iran is by car.
In the multitude of people I befriended, I had a few friends who owned cars.
This led to invitations to travel to the capital city, Tehran, and the surrounding areas, as well as places as far as Esfahan for Persian New Year (Nowruz, the Equinox). Never turn these invitations down!
Indeed, if there's anything I took from Iran in my four months there, it's always to say yes.
This attitude has taken me to places I never knew existed – who knew Iran is home to some of the most beautiful snow-capped mountains and rolling green-hilled villages where the clouds pass through you?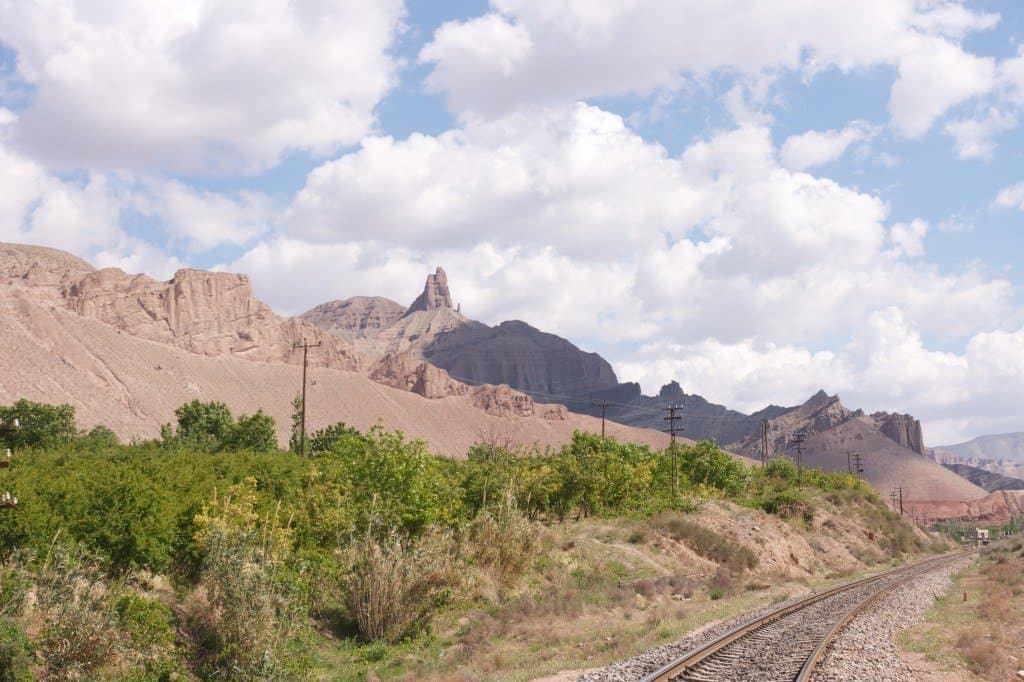 Aga, a Polish friend I made back in England, came to visit me in Tehran with her fiancé Quentin.
We soon started planning where to go and found a place among the mountains to the east of Tehran.
Our friend Atefe had a car and suggested we go and camp there for the night.
Be aware, though, as with homes, an unmarried couple isn't legally allowed to stay together under the same roof. Be cautious.
I never felt unsafe or that I was at risk of anything, but it's always worth remembering in more populated areas.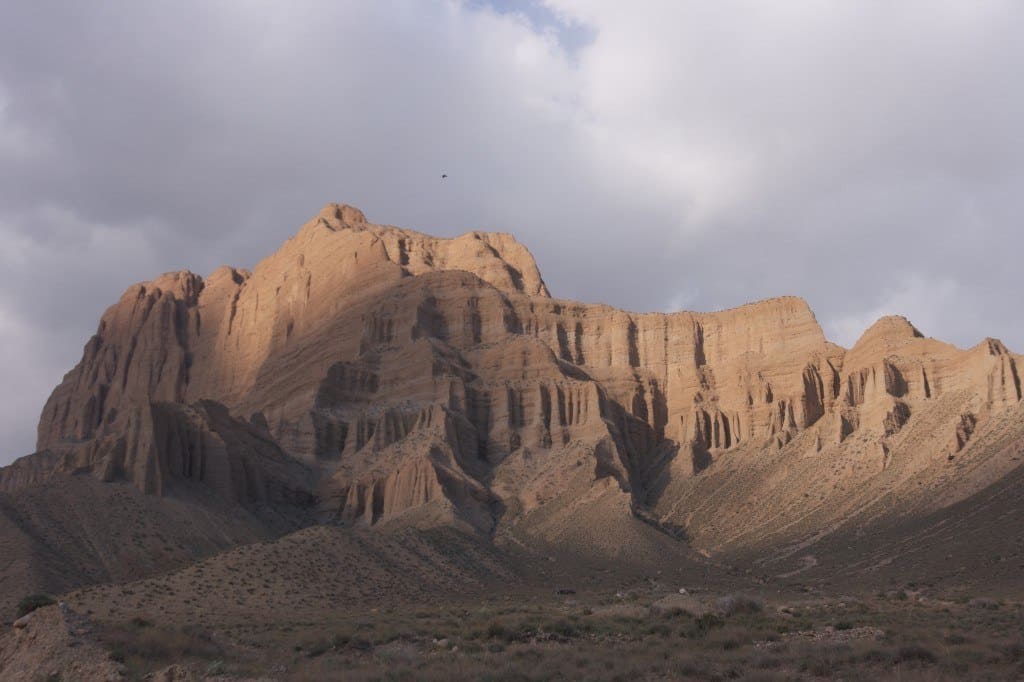 We soon found ourselves heading east to a small village called Simin Dasht.
The road took us between clay-colored mountains, a railroad running alongside us as we delved further in.
Gradually the route we were taking degraded into red dirt until we felt we couldn't proceed further.
Just as the road ended, a small farmhouse adjacent to the railroad drew us in. With two tents between us, we went about setting up camp just in front of the farm.
The tent my landlord had so willingly lent me popped up in two seconds flat, four rocks I gathered, keeping it pinned down – an essential future investment!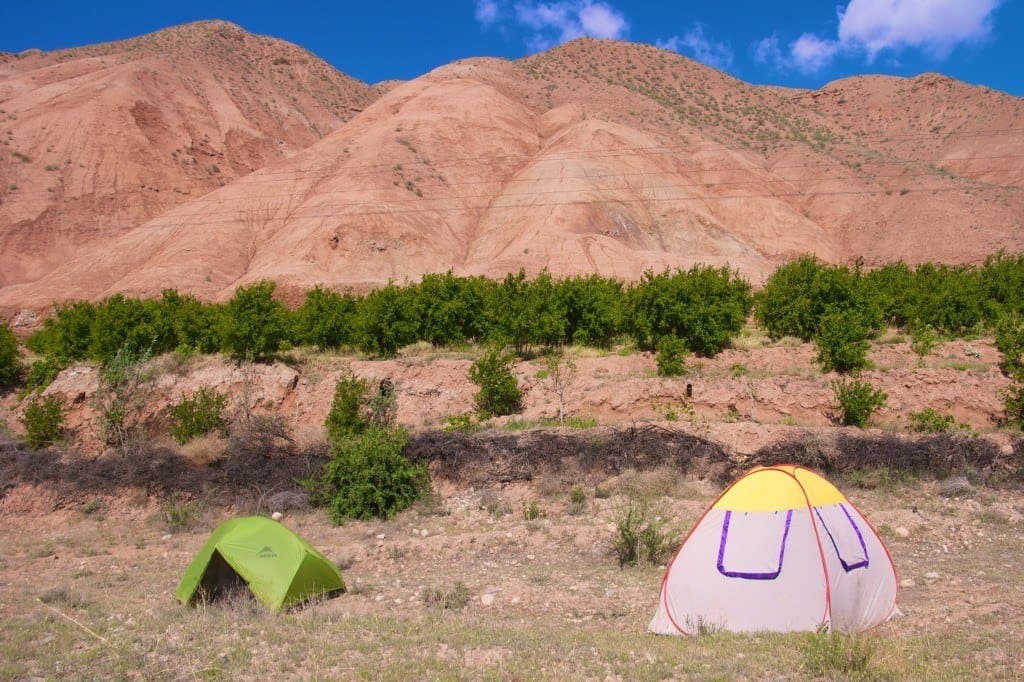 Being in such a serene area was a welcome break from the bustling streets of Tehran.
This came with the freedom to wander in any direction as if I'd been allowed to breathe again.
The odd animal wanders around with no care, impressive mountainous scenery in every direction, as well as a river in the middle of the valley providing irrigation for all of the farms.
The night creeps in, and the age-old card games are remembered under a suspended torch in the tent.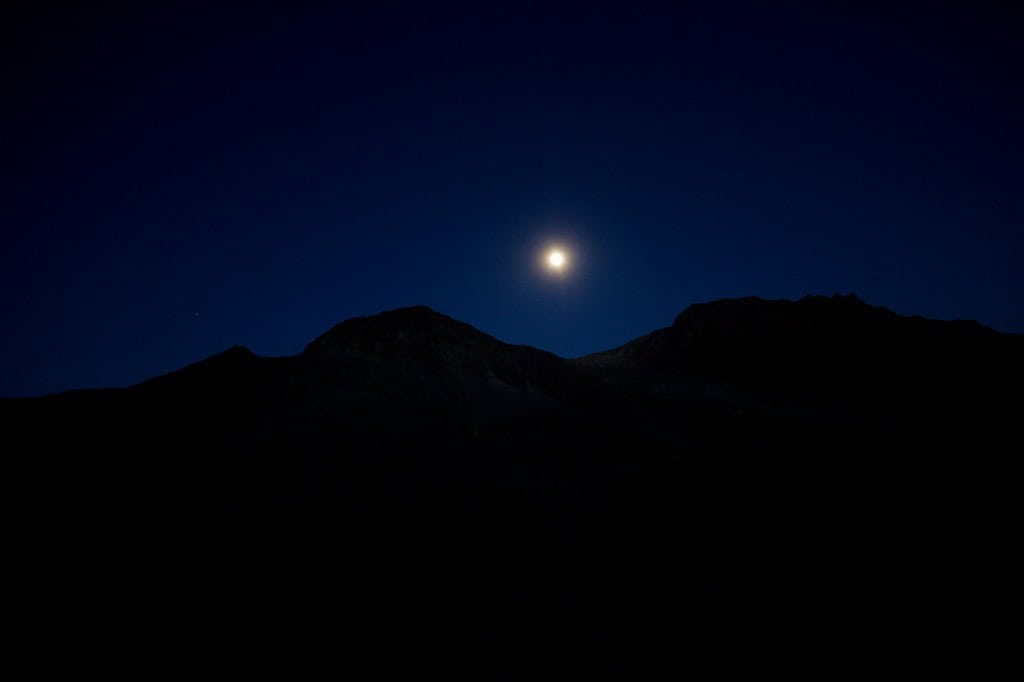 Atefe and I took the night to delve into the railroad tunnel carved into the mountain, a slightly risky idea, I thought!
Her protestation that there are only two passenger trains a night turned out to be accurate; however, there are far more cargo trains that would pass by our tent every hour.
Thankfully none of them came as we walked through the narrow tunnel.
Because of the clear skies, Iran offers photo opportunities at every turn, and at dusk especially. I snapped a couple before retiring to bed.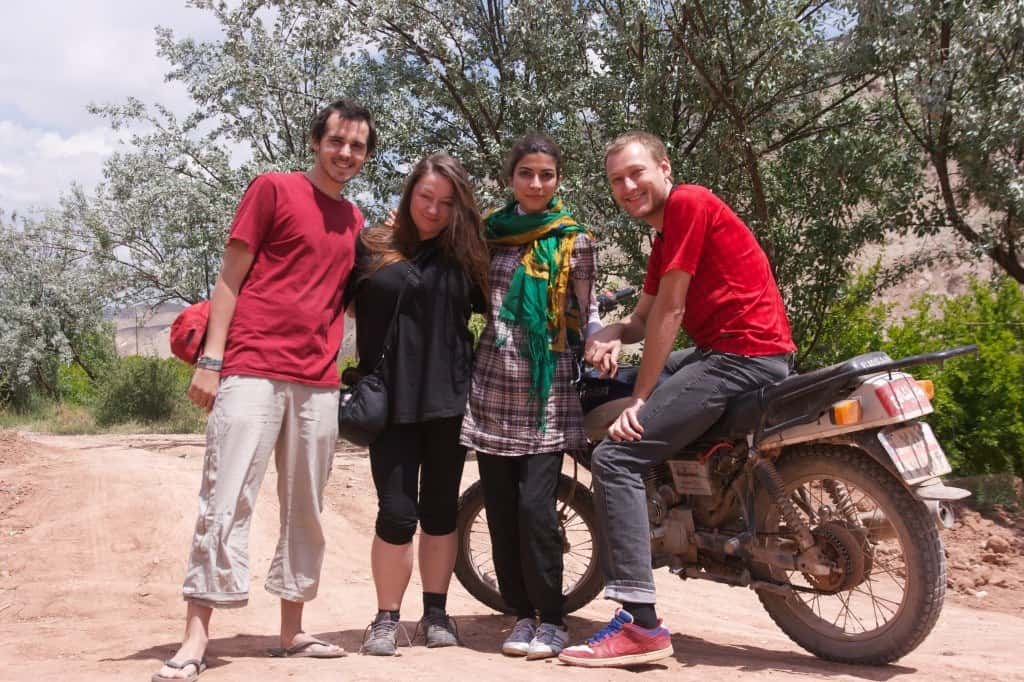 I awoke to find Quentin, but neither of the girls. Ten minutes of confusion, and we find that they have befriended the owner of the farm and his family.
They invited us for breakfast and laid out a spread of tea, cheese, bread, fruit, and assorted delicious condiments to match.
After we were suitably stuffed and we shared photos of family and friends, an impromptu tour was suggested (nay, insisted).
I and the farm owner, Shahazadeh, exchanged Atefe's car for his motorbike, albeit temporarily.
Visiting his family and friends along the way, stopping off at their goat farm, we were then being taken up a hill in the middle of the valley; the views we were treated to were nothing short of spectacular.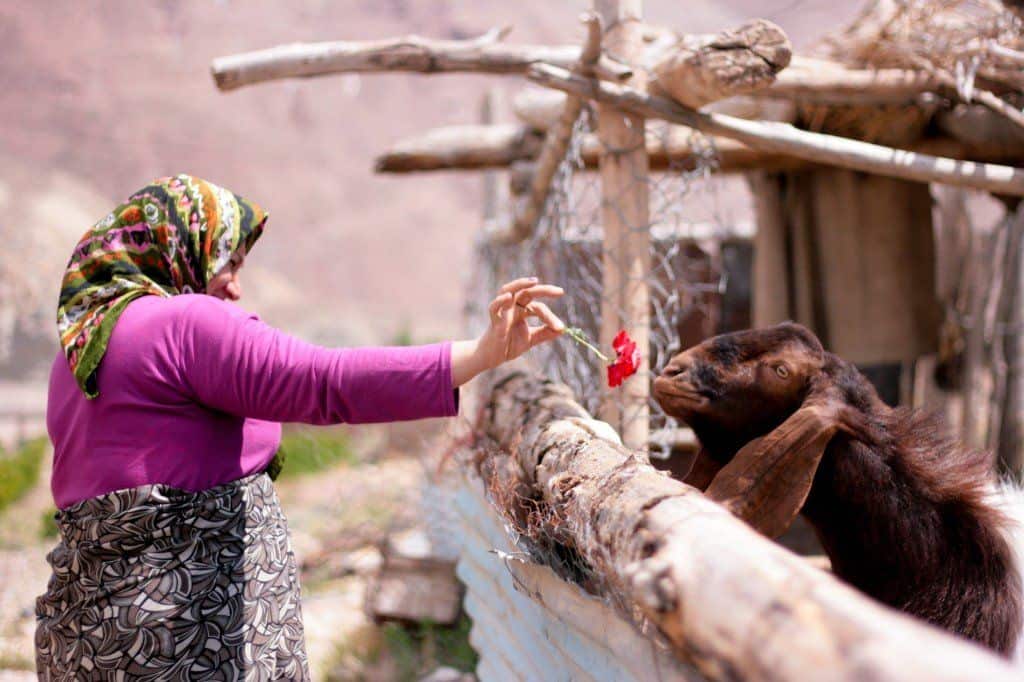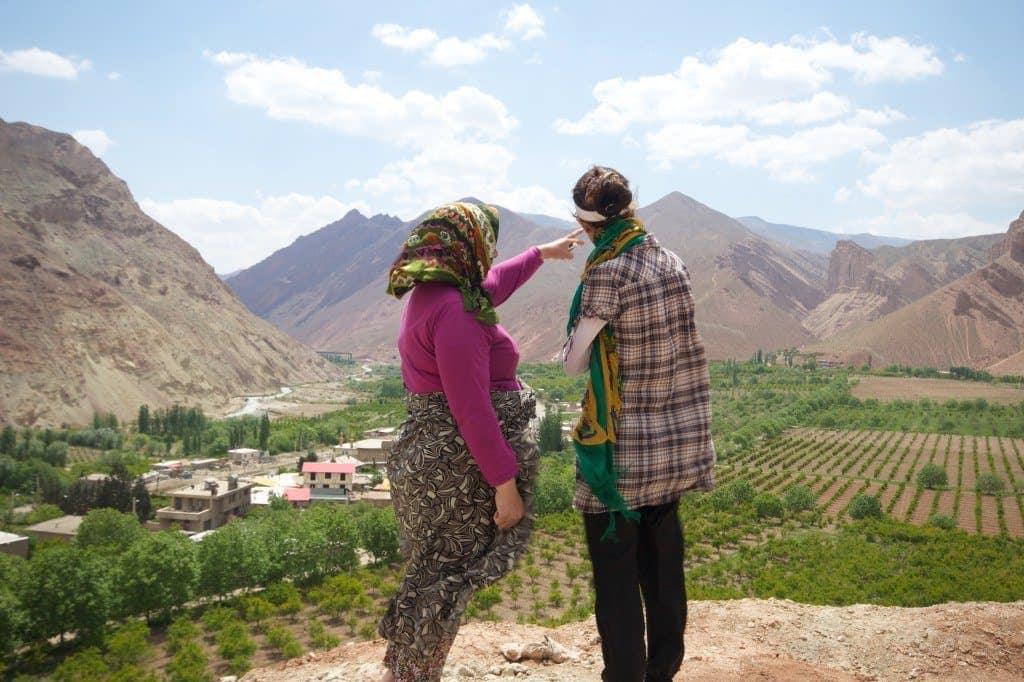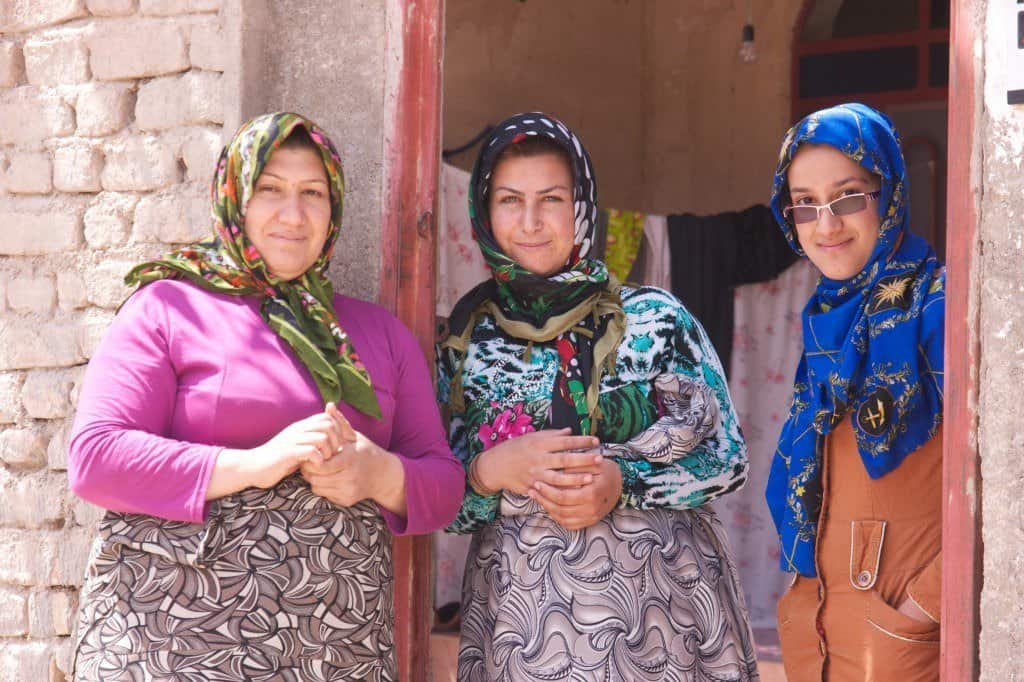 Shahazadeh and the four of us continued to find his friend, Omid, in another tiny village.
They took us an hour down the road, up into the mountains a little and to the steepest hill I've ever tried to clamber up.
Omid, with no fear of anything, rode the small motorbike straight up the hill with not a care in the world.
This peaked and descended into a cave hidden from view of the road.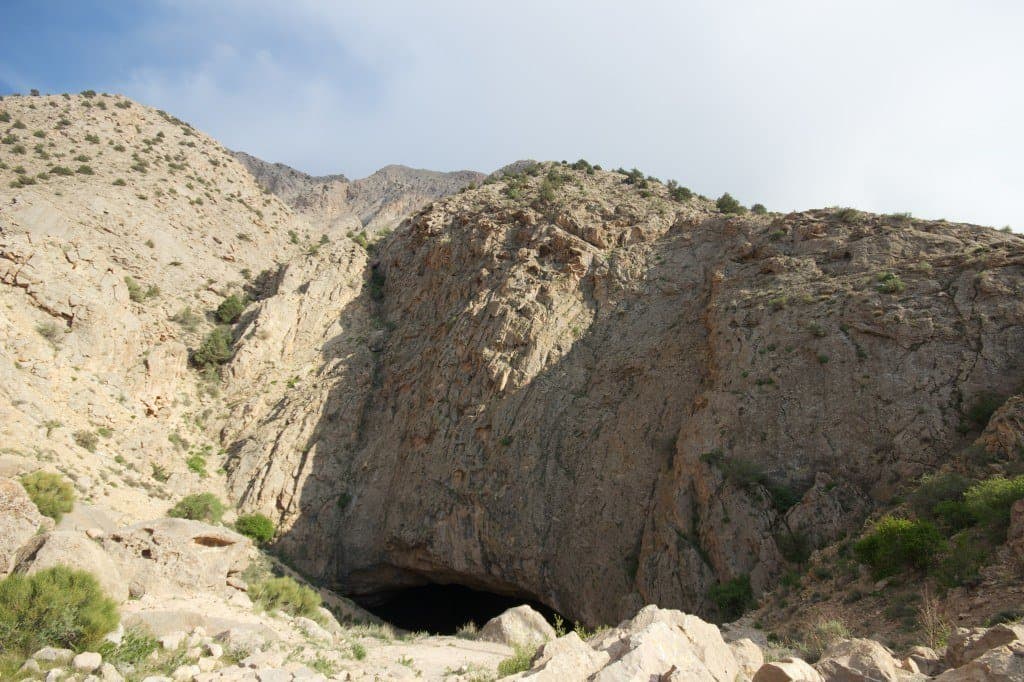 Stalactites and crystals adorned the ceiling of the pitch-black cave as bats screech around us.
I could only ponder how chance had brought us all there.
We finished the day off with Omid treating us to some of his very best motorbike wheelies before we had to set off back to Tehran.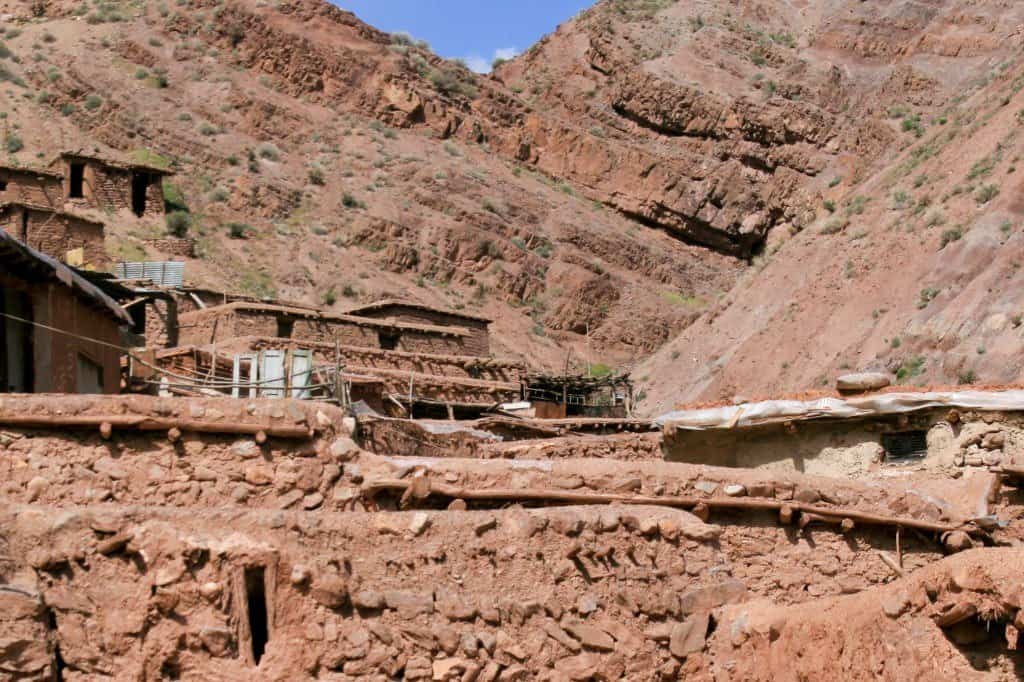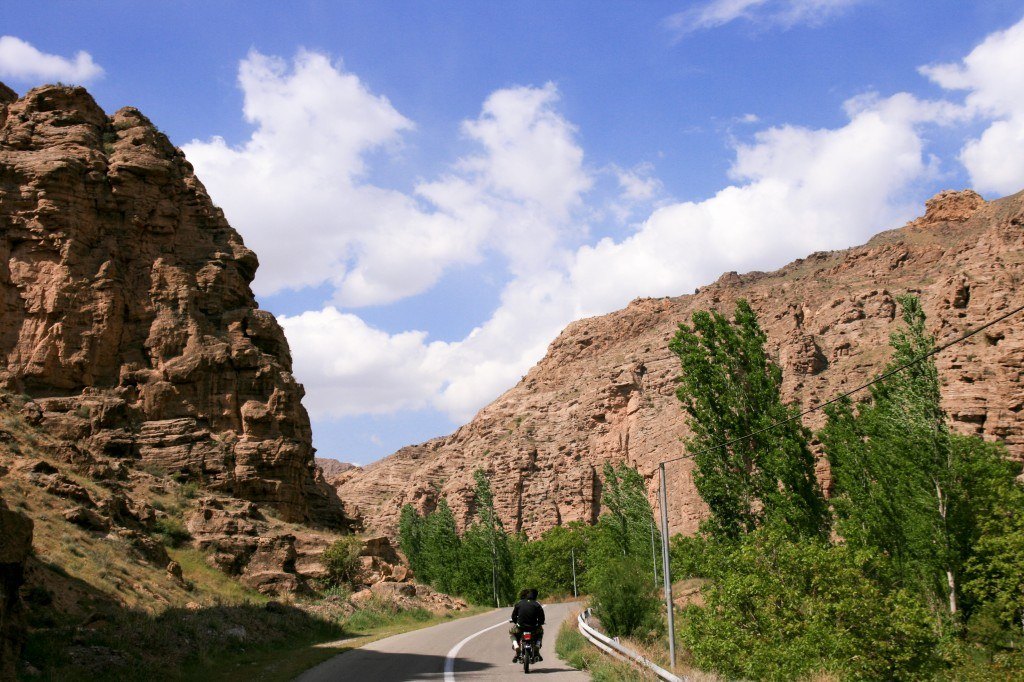 Traveling the north of Tehran
My second time in Iran was very much focused on living in Tehran rather than backpacking around.
When you live in a big city, you have to escape and venture out, so you don't get cabin fever.
The one place I hadn't been previously was north to the Caspian Sea.
The name alone holds something of a magical feeling for me. Surrounded by five countries, it's the largest lake (despite the name) in the world.
Atefe and I took ourselves through the mountains, finding the driving to be more than a little hair-raising at times.
Sheer drops on the left side, solid rock to the right of us, the Iranian style of driving was something I thought I was used to.
It was pretty sedate for the most part until the rapid mountain turns started.
People will overtake at any time, whether it's a straight road or going around blind, mountainous corners.
They will attempt anything and everything to pass a car, so you have to be alert.
I swerved out-of-the-way just in time to save us the possibility of a trip-ending accident and an encounter with the authorities that I'd rather not go through as a khareji (foreigner).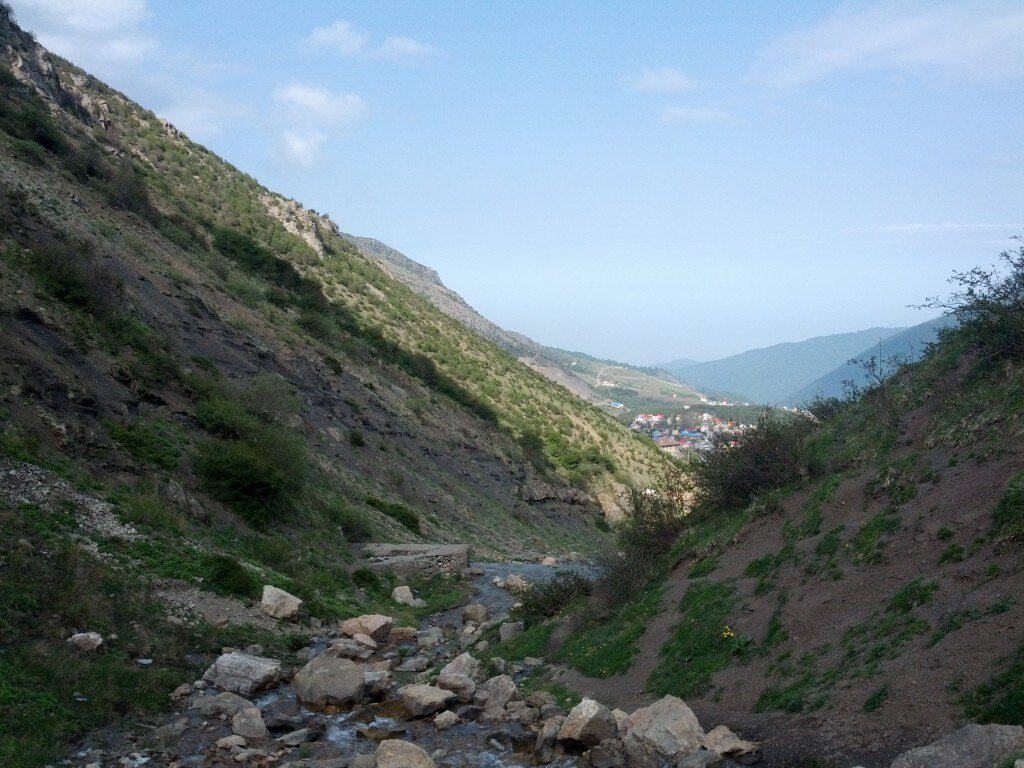 Further up into the mountains brought with it the crisp, fresh air. It became cooler and cooler until clouds prevented anything more than 10mph.
Driving up for a couple of hours and you ponder the effort it took to create all of these roads and to put a mosque on top so many years ago.
Descending towards the sea, it felt like the world was opening up to swallow us, as the landscape changed from winter to spring.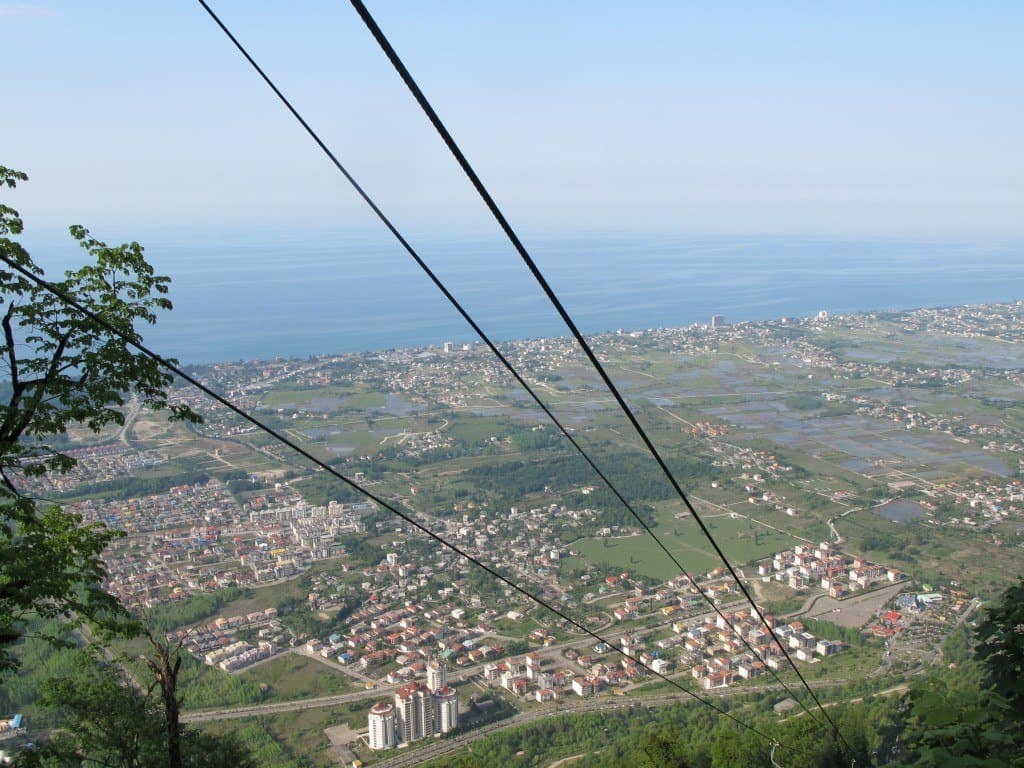 However, our main destination lay ahead: Javaherdeh.
Along the coast we drove, we then took a left, which ascended steeply into the mountains once more.
A similar road to the one in Simin Dasht which took us up, then no further: the road simply ended.
Taking this as a signal that this was our destination and that we should probably eat, we settled at one of the few kebab restaurants along the street.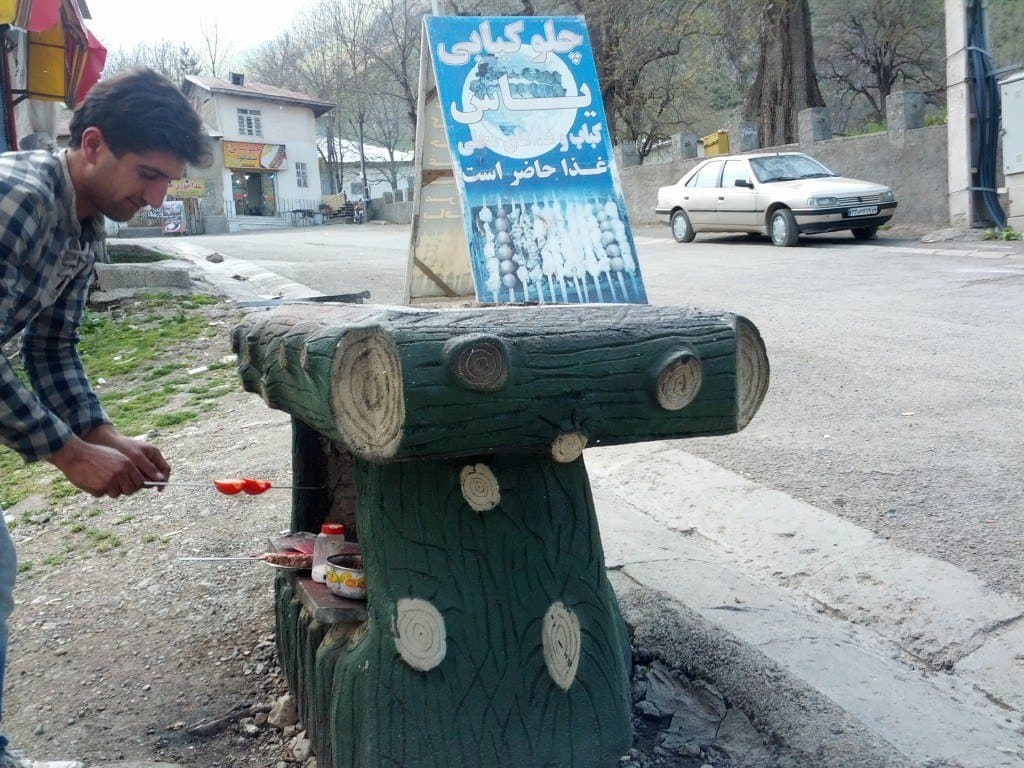 The owner greeted us with a beaming smile and one of the best chelo & jujeh kebabs (lamb and chicken) I've ever had.
We told him we were looking for a place to set up camp. He said not to worry. He knew just the place.
After finishing dinner, he walked us through cobbled streets that could have been anywhere in Southern Europe, up a hill and through the trees to the summit.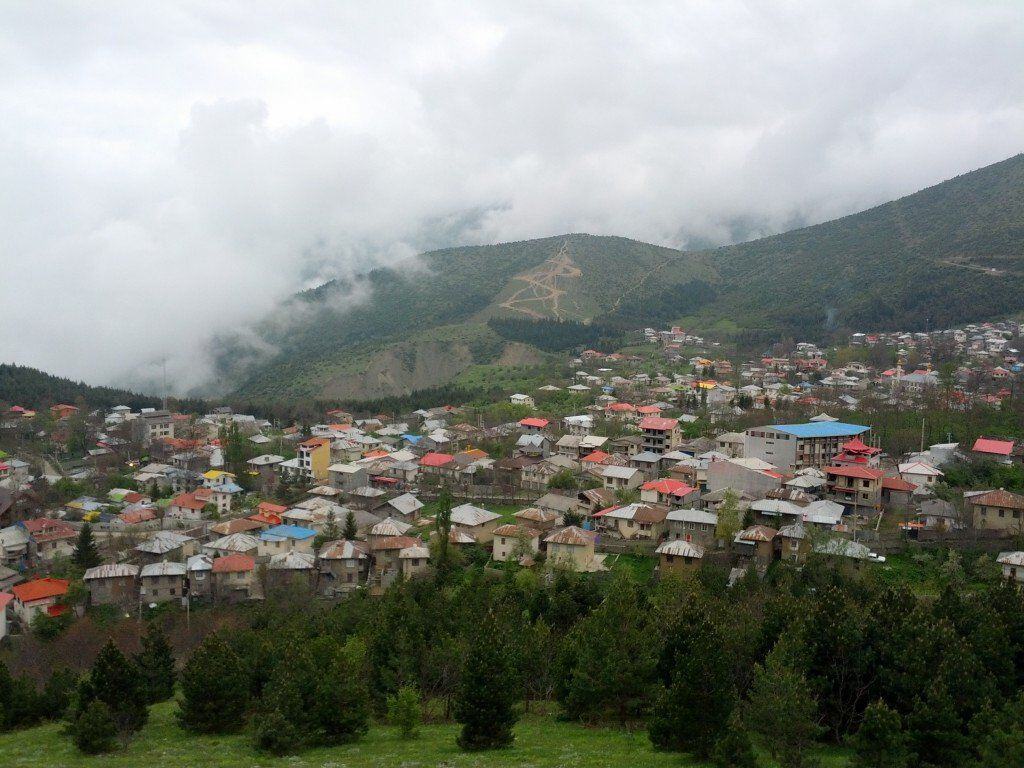 Waking up to Javaherdeh (which means jewel) is beautiful. The clouds silently passed through us and layered the landscape in a way I've never seen before.
This region is also famous for the jars of olives, fruits and pickled foodstuffs you'd struggle to find anywhere else.
$2 for a huge jar of olives, less for stewed berries, and so much to choose from.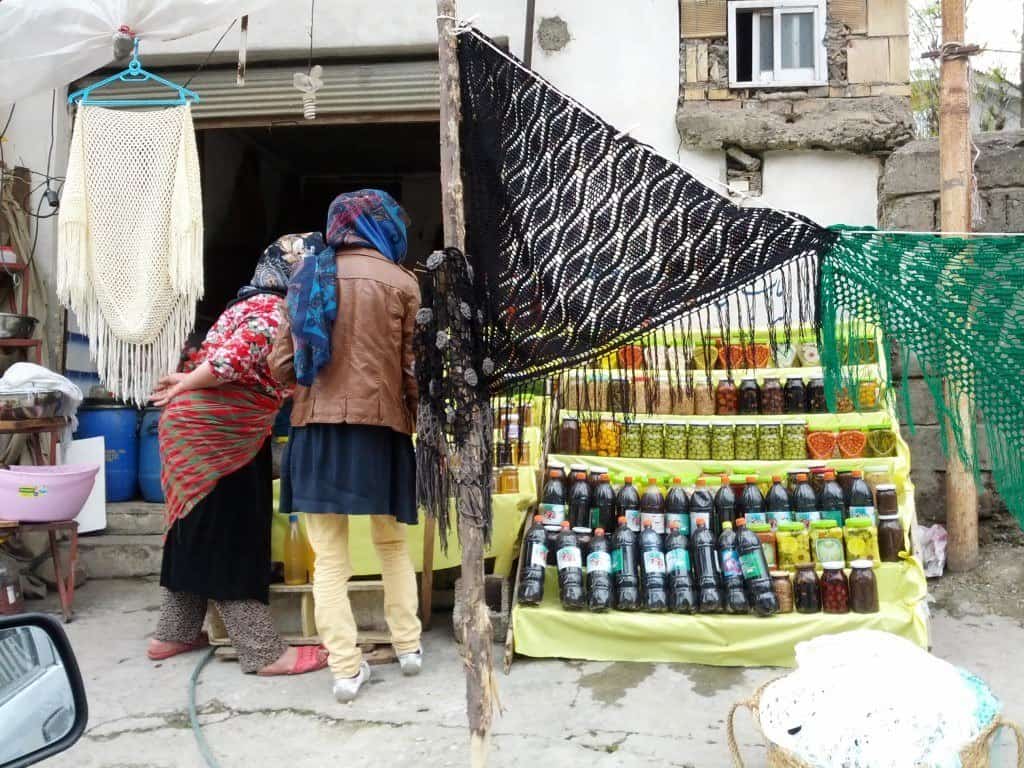 Heading home
As with all of my travels, long and short, there's a sense of contentment as you head home.
All the richer for having discovered something full of history and life, with people who are happy to show you their part of the world.
Keep your eyes peeled for one of the many ice-cream and juice bars that are so well-renowned in Iran.
The saffron ice-cream (safran bastani in Farsi) is not to be missed!
Dipped his feet in 2008 and couldn't stop. From Cagliari to Phnom Penh, Tehran to New York, Adam has now settled in Medellín, Colombia, using teaching as a method of indefinite travel.
Planning a trip? Go Backpacking recommends: