Young travelers heading out to explore the world have more opportunities to work while they travel than many of us thirty-something travelers imagined five to ten years ago.
For ambitious women like Amber Young, the chance to combine travel and work can be a dream come true.
GO BACKPACKING: Tell us a bit about yourself.
AMBER: I'm a 20-year-old from Cardiff, Wales. So far, I've managed to visit a few places in the Americas, Africa, Europe, and Asia. However, I'm currently an expat living in Sydney, Australia, on a working holiday visa.
I found a job with Intro Travel, a company that runs awesome group tours for young people in Australia, Thailand, and Bali.
I'm lucky in that I've managed to combine two of my favorite interests (traveling and filmmaking) and get paid while doing them! Although I haven't had the time or tools since I started traveling, I also love doing art.
So you are a videographer: what camera do you use and why?
I use a GoPro Hero 4 when filming for a number of reasons. First, it is compact, yet still really good quality, waterproof, and shockproof (all useful features when filming adventurous activities).
Second, there are heaps of accessories you can add to adjust it for different filming situations. I use a Sony ILCE-5000 for stills because it's good quality and relatively compact for a DSLR.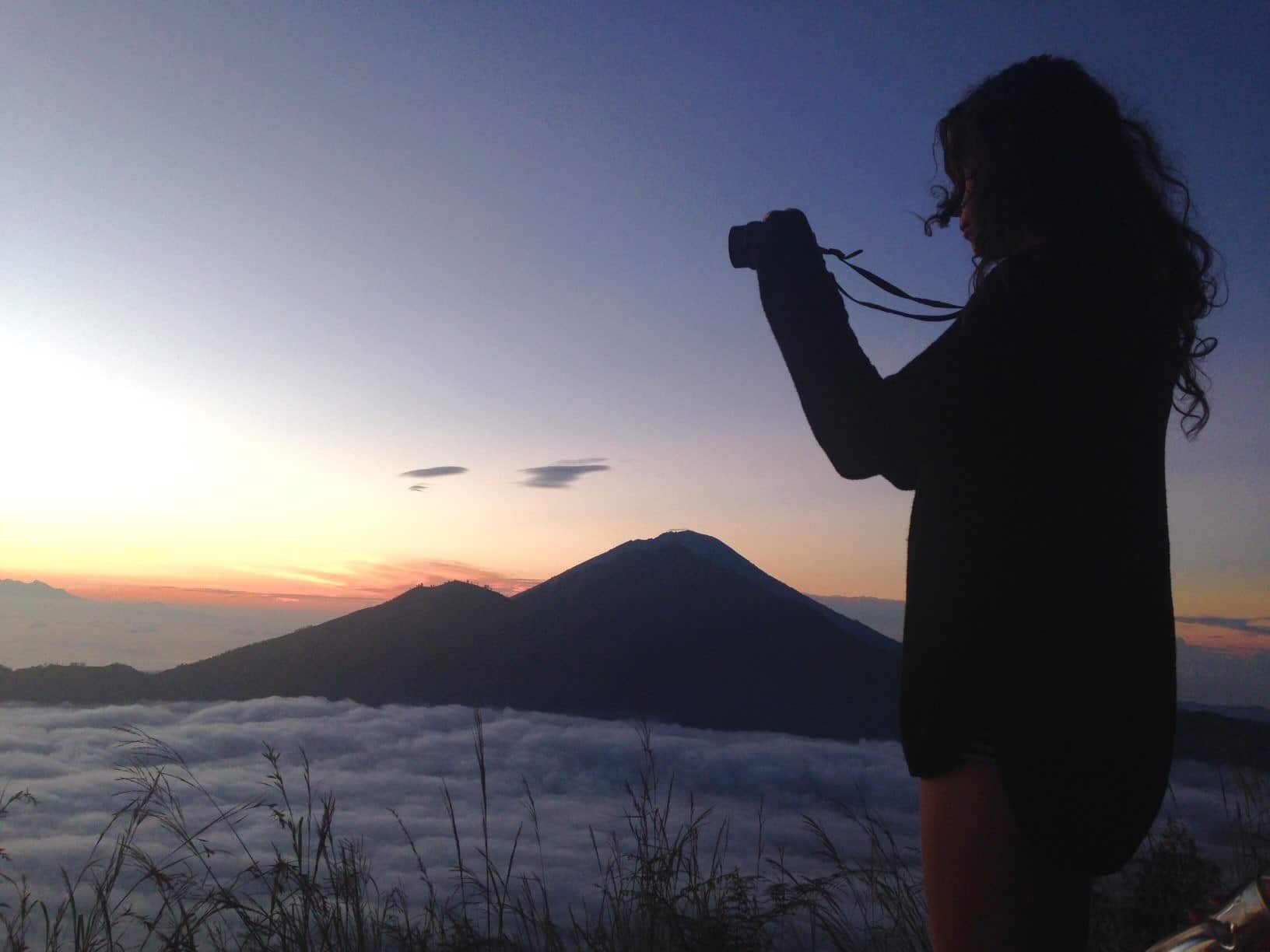 Where are you right now?
I'm currently with a Balintro group on Gili Trawangan Island in Bali, Indonesia. I could think of worse places to be writing this from.
Tell us about your job. What's a typical day?
There's no such thing as a "typical day" (probably one of my favorite things about the job), but I'll give it a go.
Every morning, I sort out my cameras and equipment while I charge all batteries and upload and organize footage every night. The rest of the day consists of filming some incredible spots.
Even if it's a place I have already been to before, it's being explored with a new group of people each time—making it a completely different experience. I'm always discovering new angles and capturing more details.
Tell us about your favorite moment capturing an experience.
It would have to be the elephant sanctuary in Koh Phangan, Thailand. Capturing footage of such incredible animals was amazing, but seeing the group members' reactions to them made the trip even more memorable.
Watching people's faces when they first saw the elephants or when they grabbed food from their hands made it one of the best experiences I've had as a filmmaker!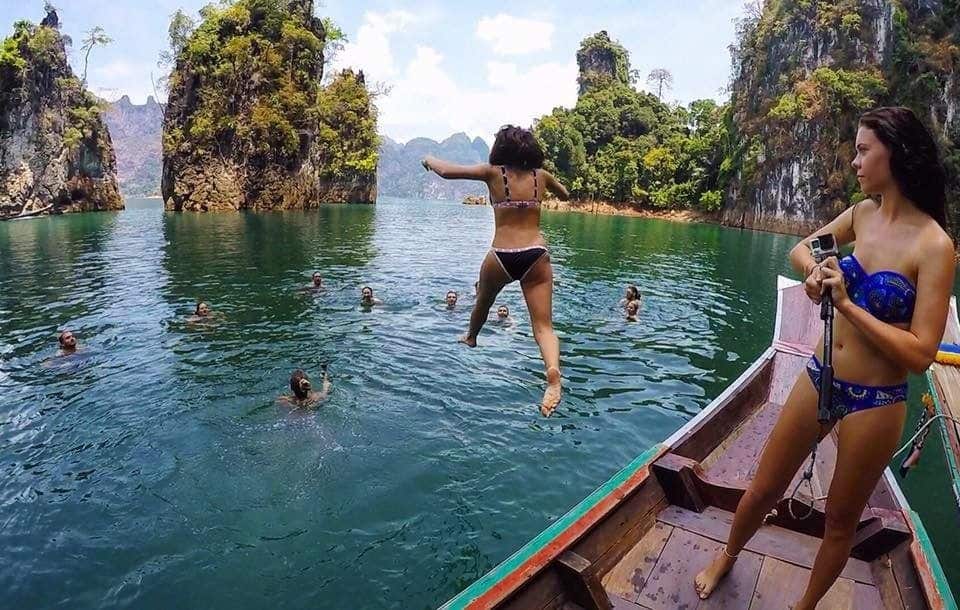 What is your most amazing experience in Southeast Asia or Australia?
I'd say the best part of it all has to be the people I've met along the way. Having friends, you can reminisce with about all the incredible things you've experienced together is almost as good as the experience itself.
What have you learned while backpacking around Australia, Thailand, and Bali?
Way too much to fit into a book! I'm going to be ridiculously cliché and say I have learned to value experiences over material possessions, in addition to taking risks and doing more things outside my comfort zone.
What advice can you give someone wanting to do this as a job?
If you're passionate about becoming a travel videographer or photographer, shoot videos and take photos every time you travel to build your portfolio. The more you create videos from trips, the more you will have to show a potential employer.
Most importantly, the more you practice, the better you get at it. Persevere because there's nothing better than waking up excited to go to work.

Dave is the Founder and Editor in Chief of Go Backpacking and Feastio. He's been to 66 countries and lived in Colombia and Peru. Read the full story of how he became a travel blogger.
Planning a trip? Go Backpacking recommends: