In 2011, Lima's Astrid & Gastón was ranked #42 on a list of the world's 50 best restaurants.
It was one of only three restaurants in Latin America to make the illustrious list, with the majority being located in Europe and the USA.
Even if I had been planning to travel in these regions, I knew such restaurants would likely be cost-prohibitive.
But since I was already on the verge of visiting Peru, where my US Dollar is worth more, the chance to dine at Astrid & Gastón immediately made my shortlist of things to do.
Peruvian cuisine is currently enjoying its time in the limelight, the benefactor of positive press in publications from Food & Wine to The New York Times, and The Wall Street Journal.
Chef Gastón Acurio is the leader of this movement to bring Peruvian food to the forefront, so what better place to explore this new world than his flagship restaurant.
By the time I reached Lima, I'd already been in Peru for a month, having zig-zagged my way down the country, trying to enjoy both the mountains and the coast.
Along the way, I'd slowly begun to discover typical dishes such as cebiche and causa.
I then spent several weeks in Lima, both before and after my trip to Cusco and Machu Picchu.
I dined at several of Gastón Acurio's other restaurants, including Panchita and Tanta.
I continued to eat all around Astrid & Gastón, even though it was just a few blocks from the apartment I was renting.
I knew I wanted to have the 11-course tasting menu (170 Soles or $63), which, according to the website, would require three hours of my time.
I was both excited by the food I'd get to try, and petrified of being bored out of my gourd eating alone for so long.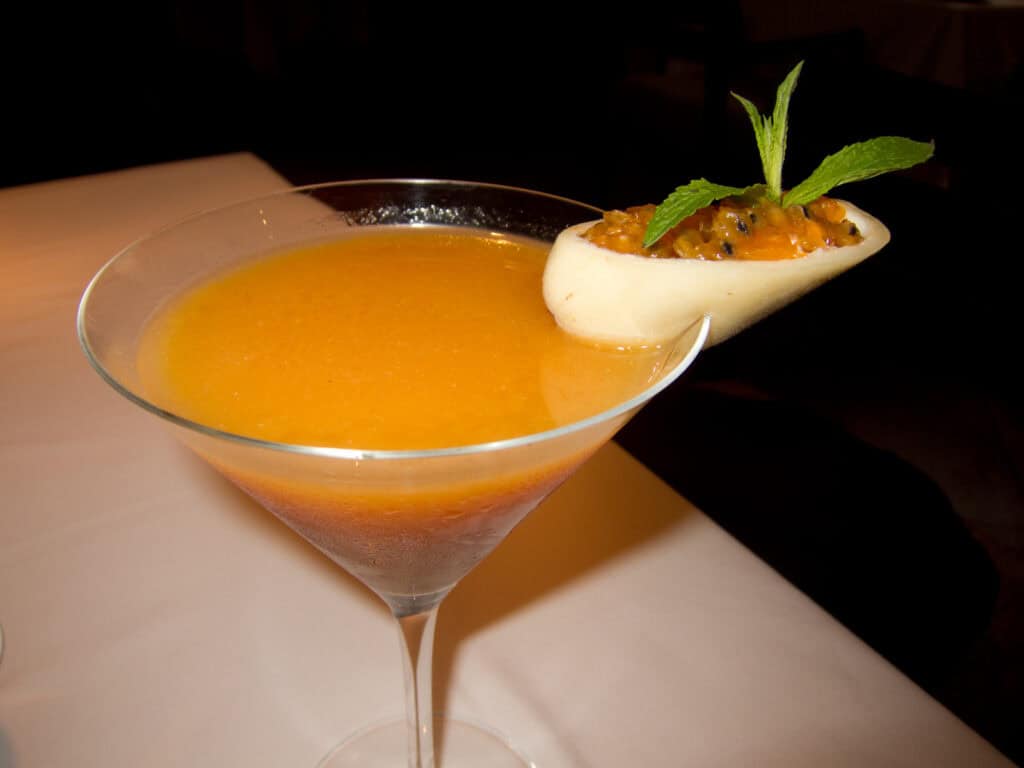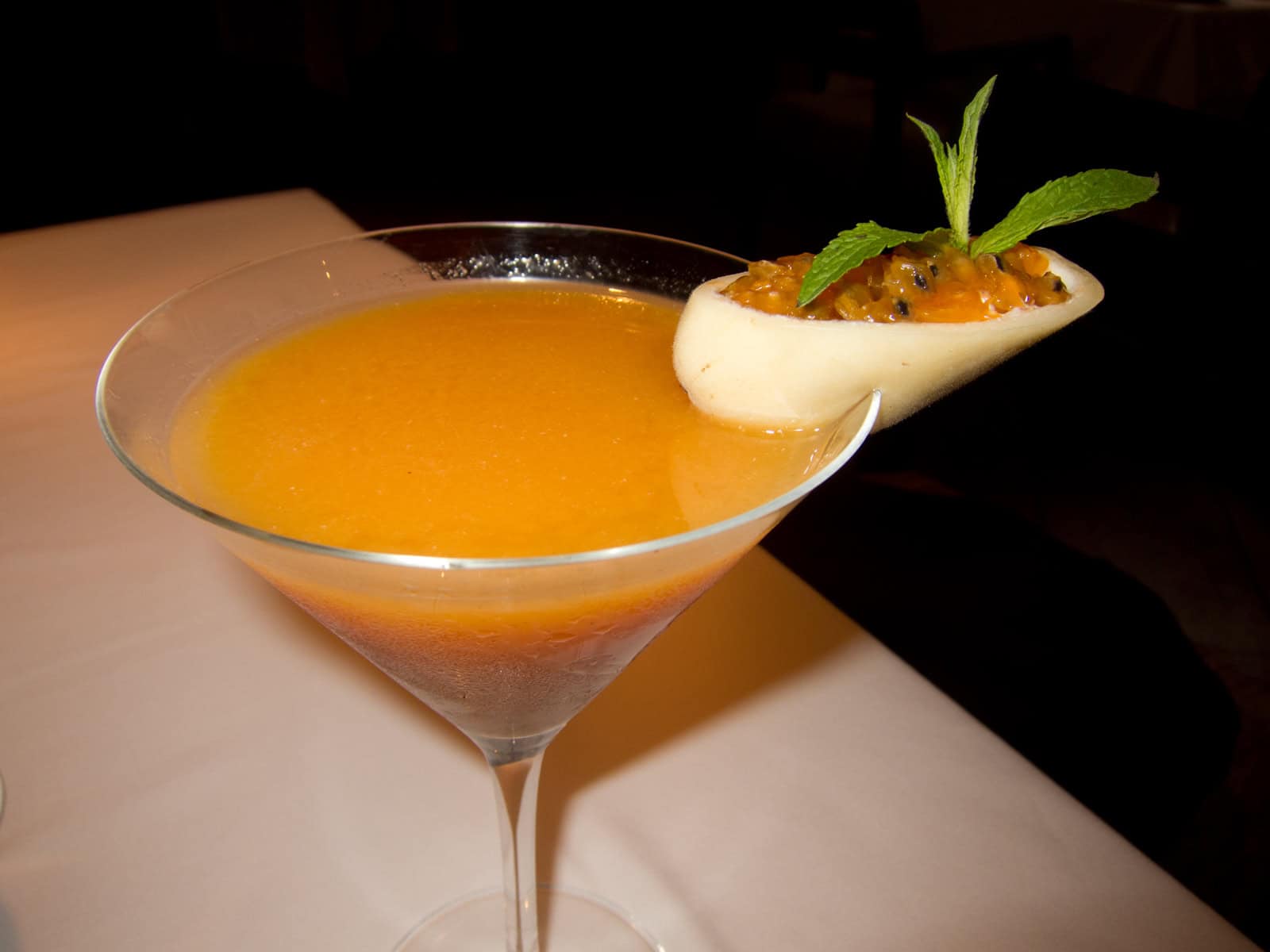 The Restaurant
The day before I was due to fly back to Florida for Christmas, I made a determined walk over to Astrid & Gastón at 12:30 pm, just as the restaurant was opening for lunch.
Located on a nondescript side street a few blocks from Avenida Larco and Parque Kennedy, a doorman standing outside welcomed me in, and the adventure began.
I was greeted by a cheerful woman standing behind a large reception desk. It felt more like I was walking into a home than a restaurant.
I asked if the tasting menu was available, she said yes, and I was then ushered to a table directly in front of the kitchen.
It appeared as though I was one of the first diners to be seated that afternoon.
In addition to the main room, which featured a view into the busy kitchen, there was a smaller, more private wine room, and a bar area which would be perfect for sampling cocktails and finger food.
See also: Latin America's Best Restaurants
The Food
I cracked open the oversized menu and flipped through the options, even though I already knew what I was going to order.
Foie gras, duck, tuna, sea urchin, cuy.
And those were just the appetizers.
An interesting note featured prominently above the first page, indicating that as part of the dining experience, for 14 Soles ($5), you'd receive fresh bread and three sauces, a tray with three appetizers, and a box of 10 sweets at the end.
[Though I didn't say anything, I was soon presented with the bread, so these extras are provided unless you state otherwise.]
To celebrate the dining experience, I ordered a maracuya sour, which I enjoyed much more than the pisco sours I'd tried up until then.
I was immediately challenged by the first plate, sea snail. I liked the presentation, but I was unsure how to get the meat out of the shell.
Thankfully, when I poked my fork inside, the snail slipped out with great ease.
The snail meat itself lacked flavor, and I found it rather tough to chew, however, the overall dish was saved for me by the rich brown broth.
See also: How Anthony Bourdain Inspired Me
Next, I was presented with a wooden lacquer box. Inside, Andean tubers, herbs, and fresh flowers were presented on a bed of shredded almonds.
I LOVED the presentation—colorful, playful, fun. But there's no getting around the fact that the tubers look like turds.
Not only that, but they were also incredibly difficult to cut with the regular knife I was using.
A serrated steak knife should've been offered, unless the tubers were that tough because they were either under or overcooked.
Again, I appreciated this dish more for the novelty factor and presentation than the actual flavors. The mustard sauce was appreciated.
The lobster dish was a welcome change—lots of flavor with a sophisticated presentation.
This was one of my favorites.
The cuy taco was a fun way to pay homage to the all-important guinea pig, which I tried twice in Ecuador.
I rolled up the little taco, and it was gone in a few bites.
Spicy, crunchy, delicious.
Course #5 was a little bit of chicken liver mixed with corn.
Peruvians love their big white corn kernels, but I prefer the yellow corn I grew up on in the USA.
Still, in small doses, as was presented here, it works fine for me.
I'm a fan of the occasional foie gras (duck liver); however, this was the first time I'd eaten chicken liver.
It was cooked perfectly, melting in my mouth.
In dish #6, presentation once again plays a key role.
Ojo de tigre is the term for the seafood juices of cebiche, and in this case, the cebiche was presented with a rich and creamy ojo de tigre.
Like the liver before it, the white fish melted in my mouth.
Dish #7 was the main event for cebiche lovers, featuring fish, scallops, octopus, and another sea snail. It was easily the most colorful dish, as well.
Three shot glasses of pepper sauce were also presented, and if I understood the instructions correctly, I was to take the shooters after finishing the cebiche.
Cebiche in Peru is typically spicy, and I was already feeling the heat.
I then started taking the very flavorful shots of pepper sauce until my mouth was on fire. I couldn't finish them.
By this point, two hours into lunch, I was starting to feel full and sleepy. Part of me wanted to tap out and go home so I could lie down.
But I was in this for the long run, and besides, I couldn't leave before the desserts arrived.
Time for the protein dishes.
Perfectly cooked lamb, in light and yummy broth.
Dish #9 was another one of my favorites from the lunch, on account of the sweet raspberry sauce and way in which three different varieties of potatoes were incorporated.
When it comes to desserts, I'm a simple guy.
A slice of decadent chocolate cake, or rich chocolate mousse, and I'm happy.
The keyword being chocolate.
The highlight of the first dessert, course #10, was the spicy aji ice cream. To the right of it was a small square of apple crumble.
The 11th and final dish was a dessert incorporating bananas and vanilla ice cream.
There's more to it than that, as you can tell from the sugar-based shell that contains something else, but I couldn't keep up with the waiter's explanations by that point.
And just when I thought I'd crossed the finish line, I was presented with a box of 10 sweets, just as the note on the menu had promised.
Chocolate truffles. Bite-sized macaroons, and another sweet I didn't try.
The nails of sugar in my coffin.
The Service
Overall, the service was excellent, as you'd expect at one of Peru's and the world's best restaurants.
I appreciated that they sat me at a prominent table right by the front of the kitchen.
Being exposed to an open kitchen is one way to keep yourself occupied when eating alone.
While it felt like things got off to a little of a slow start, dishes were soon coming out at a consistent pace, and the whole lunch lasted three hours as expected.
At one point, a Peruvian couple with a baby sat down at the table next to me.
The mother was holding the sleeping baby in her chair when their waiter brought over another and created a little bed out of two empty chairs.
He put a napkin down on the chairs and placed another on top of the baby like a blanket. It was so cute. I wanted to take a picture.
The Atmosphere
As more and more diners arrived, the room filled with chatter.
The background music was just loud enough for me to identify a favorite song, Kothbiro by Ayub Ogada, which was featured in The Constant Gardener.
Cost
The final bill for the 11-course tasting menu, including cocktail, tax, and the tip was $95—a real deal by Western standards.
Final Thoughts
The menu challenged me. I didn't like every course, but I don't think that's the point. If it were, I'd have ordered a single entrée instead.
The lobster, cut, and lamb were highlights, while I won't be bothered if I never see another Andean tuber again.
Spending an afternoon exploring the ingredients of Peruvian cuisine at Astrid & Gastón, from the common to the exotic, was a real pleasure.
Astrid & Gastón: Calle Cantuarias 175, Miraflores, Lima, Peru. Lunch is served from 12:30 pm – 3:30 pm. Dinner is served from 7:45 pm to 11:45 pm. Closed on Sundays.
____________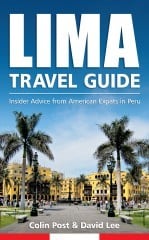 Dave's 160-page, all-original Lima Travel Guide is available for Kindle.
Dave is the Founder and Editor in Chief of Go Backpacking and Feastio, a food blog. He's been to 65 countries and lived in Colombia and Peru. Originally from New York, Dave now calls Austin, TX home. Read the complete story of how he became a pro travel blogger.
Planning a trip? Go Backpacking recommends: