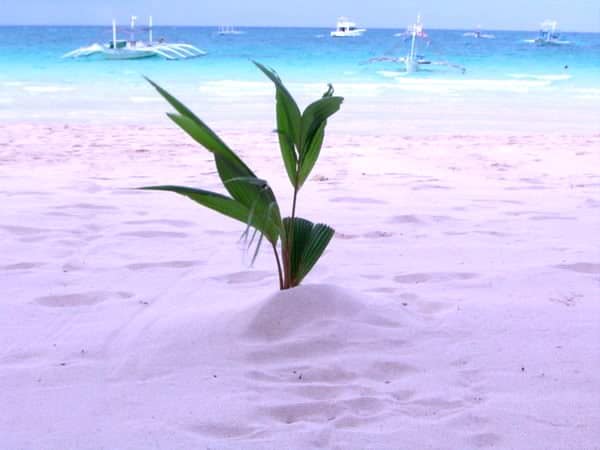 Boracay Island is undoubtedly the number one tourist destination in the Philippines.
Often called "the best beach in the world" by locals and foreigners, this island lies in the pristine region of Panay in the province of Aklan in the Visayan region.
How To Get There

Traveling is cheap in the country by Western standards so if you're a foreigner and you want to go here, fly my friend.
As of late, there are no direct flights from anywhere in Asia, so you have to leave from the capital city Manila.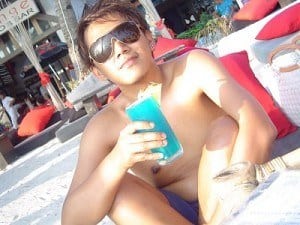 From Manila to Boracay, flying is best advised. You have two choices.
One: Manila to Kalibo
Two: Manila to Caticlan
Airline companies in the Philippines with routes to Boracay Island include the following:
Philippine Airlines
Zest Air
Seair
Getting Around the Island
Once you've arrived in the Caticlan airport, hire a tricycle/multi-cab for about P15-25 that's half-cent a dollar you're in the jetty port.
If you're traveling alone, you don't need to pay any more tax, just the boat ride. If you're going in a group, you need to pay a fee of a few dollars.
A few years back, tourists, islanders, and heck everyone was dropped off right at the white sand beach of Boracay.
Now everyone is dropped off at the back of the island along the paved roads. Here they hire another tricycle to get to anywhere in the three stations of Boracay. Don't worry; it takes less than 15 minutes.
Station 1: This station is where big bets stay. Resorts and hotels here are far more expensive than in the other stations.
The big names such as Fridays, Cocomangas, the newly built Discovery Shores, and the Shangrila Hotel are littered north of the island.
Station 2: This station is where I stay most of the time. There are loads of resorts to stay at like Red Coconut, among others.
What's cool about this station is it's in the center of everything happening. Lots of restaurants, eateries, the mall is here, and of course for me, still the number one bar/club in Boracay, "Hey Jude."
Station 3: This station is on the far south of the island.
Forgive me for the lack of a better term, but this side is Class-C, where locals frequent a couple of inns, huts, hotels and resorts, and their foreign boyfriends.
If you're like me, a guy who can go anywhere and doesn't care much, I strongly advise you to visit those at the back of the beach.
Some rooms are cheaper because they're not located on the beachfront, as if a 2-minute walk is such a pain.
As for me, I always stay in Seabird International Hotel. It's in station two at the back of the Red Coconut Hotel.
I like the location because its near the beach, near "Hey Jude," and near the mall. So I can get drunk and not worry about long walks.
Food is quite expensive if you eat at those fancy looking restaurants with buffets and seafood galore.
Try the back of the mall where there are bluefish, a couple of grilles, or you can go for fast food at Andoks.
A hearty meal shouldn't cost you more than $4. Walk around at night and try to scout out a party. They tend to change locations. Some bars/clubs have events.
As of late, there's Juice Bar, Cocomangas, and heaps of other drink out places. I happen to find my spot right in "Hey Jude."
Friendly people, efficient bartenders, excellent DJs, and an atmosphere you cannot find anywhere else.
So you've successfully landed on arguably the best beach in the world. Tap on the back, my friend.
Even if everyone is saying Boracay is overrated, it's nothing compared to, let's say, Phuket or Krabi.
Boracay is like a small kid who is wandering around in his pubescent youth — searching for something, making friends, making out.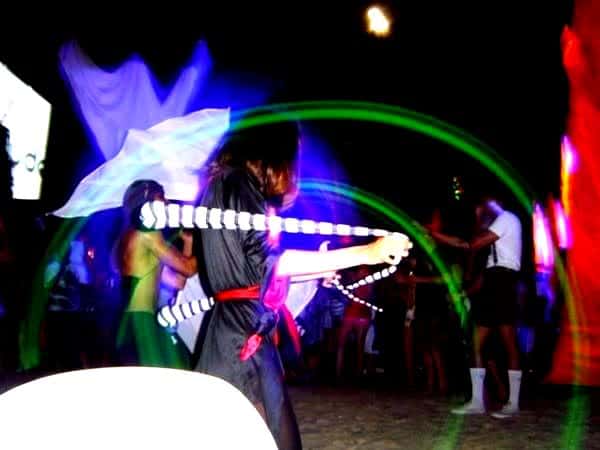 Where To Go Out At Night
Boracay is a sleepless island. Twenty-four hours a day, there's always something going on.
You have to know where the smoke is, and a fire must be burning. There are a couple of bars/discotheques around stations 1-2-3.
But mostly eateries, restaurants, and cafes are sprouted across the white beach. I'll let you in on a secret, walk.
Walk around north to south, and for sure, you will find a spot you like. Whether you are a romantic, the quiet type, or a party animal, there's a place for everyone.
I want to suggest a couple of places I like. Have a drink, make friends, don't swim in the waters (or maybe you can), don't mind the exhibitionists on the beach if you come across one.
And of course, Hey Jude.
I like the place a lot. I've been going there since I can't remember when.
It's a place where DJ's play outstanding house music, where waiters talk to you when you're traveling alone, where people cheer you with their drinks, where you can be crazy because its free to do so, but mostly the ambiance is impeccable.
There's something about the set-up that makes you feel at home, in a far-away tropical beach. That's Hey Jude. Vodka Red Bulls, Rum 'n Cokes, San Miguel Light. What is there not to like.
If you like Koh Pha Ngan, Thailand, my friends… this is like his little brother, a paradise with good vibes and awesome beats.
Not many people, no twenty thousand worshipers for the Full Moon Party, no peeing punks on the beach, no f**k buckets, we have San Miguel. Good clean fun. Mostly.
And of course, the beach here is incomparable. If you're lucky enough to survive the night without passing out, try to wait for the sun to rise, the beach is cest' magnificique.
The water is greener. Sand is whiter. The sky is bluer. And your face will light up because you know you've found paradise in the Philippines.
_________
Beach chair image by http://www.flickr.com/photos/ple101/ / CC BY 2.0

The author is a Filipino backpacker traveling across his beloved country, The Philippines, Asia, and Beyond. He narrates his journeys and travel notes on his blog called Pinoy Boy Journals at www.jerik76raverz.blogspot.com
Planning a trip? Go Backpacking recommends: