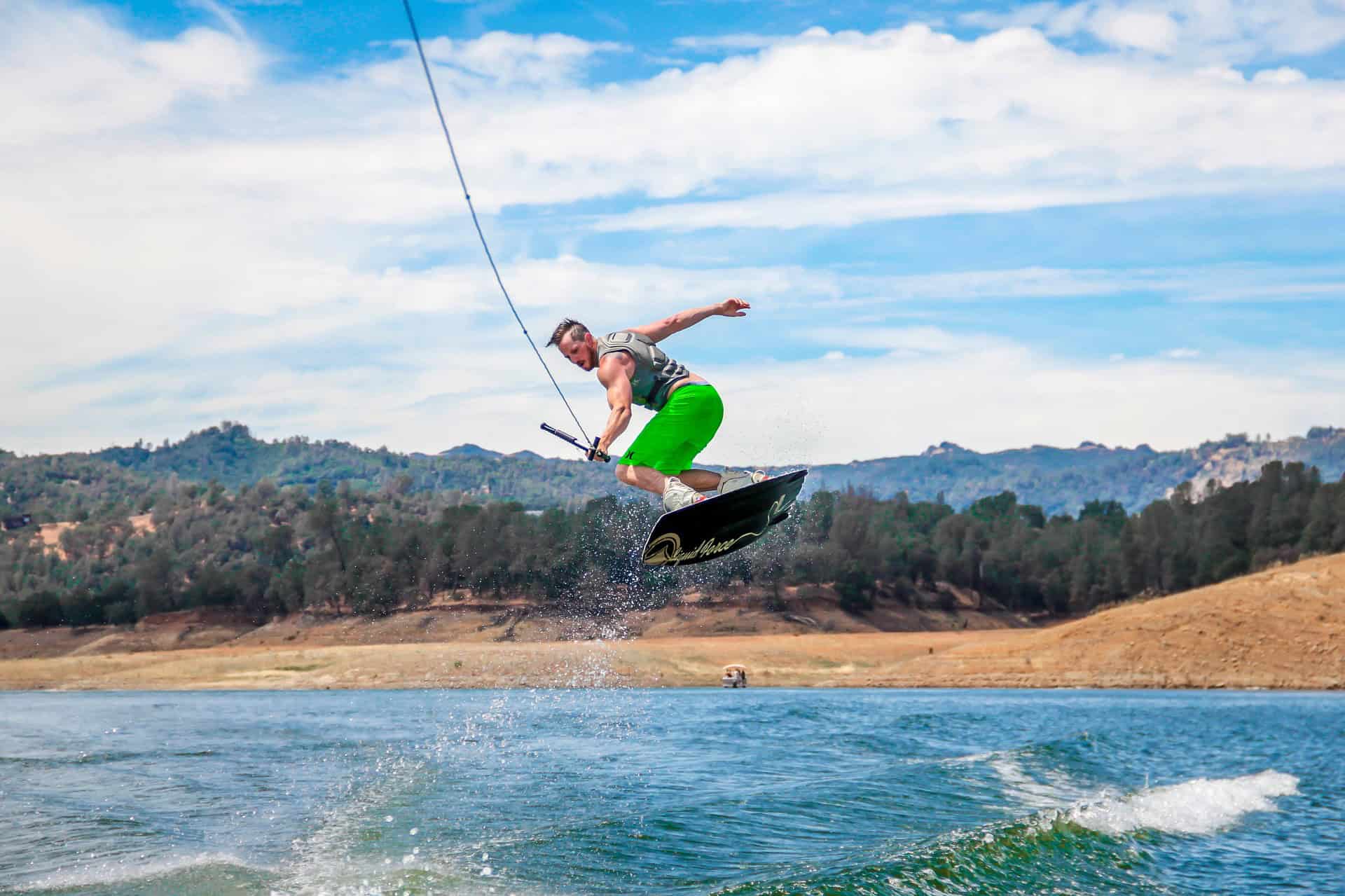 The beach has something for everyone, so if you're planning a solo or group beach holiday, don't be worried about the prospect of being stranded or bored at your destination.
This article will introduce you to some of the best activities to try out on your next trip to the beach.
1. Wakeboarding
Wakeboarding was popularized back in the 80s, and its rise to popularity has been nothing short of remarkable.
Most people haven't tried the activity because its learning curve is rather intimidating at first glance.
However, you can excel in this watersport if you take the time to go through the basics and get all the necessary boating accessories for the sport.
If you own a boat, make sure it is in perfect shape before heading to the beach.
Also, consider equipping it with a wakeboard tower from a reputable boating accessories company such as Aerial Wakeboarding for a better experience.
2. Surfing
Surfing is arguably the most popular board sport. It involves standing on a surfboard and gliding on the waves.
One thing that makes the activity so popular is that it doesn't require as much equipment as wakeboarding, windsurfing, or kiteboarding.
All you need is a surfboard and some basic skills, and you are good to go.
The three most common types of surfing are longboarding or Malibu boarding, shortboard surfing, and traditional surfing.
3. Beach volleyball
Unlike most other activities on this list, beach volleyball is a team sport.
It is similar to conventional indoor volleyball but uses a sand court and has lighter restrictions on the number of players that can be in a team.
The players' main objective is to ensure the ball doesn't touch the ground on their side of the net.
4. Snorkeling
Snorkeling is one of the most rewarding beach activities.
Its main selling points include simplicity, as all you need is a couple of fins and a mask to get in the waters.
If this is your first time going on a snorkeling trip, it's worth noting that you will need some basic skills and safety knowledge before diving.
The experience might be tainted with fear, exhaustion, boredom, and, sometimes, injury.
Still, all these are typical products of human mistakes that you can avoid if you pay attention to the rulebook.
5. Scuba diving
Scuba diving has gained a reputation as a gratifying and adrenaline-boosting activity.
It allows you to explore the adventure-filled underwater world and lets you experience the planet's magic from a whole different perspective.
It also offers you a range of spinoff benefits, including physical fitness, stress relief, and a boost in concentration.
You can do it alone or in a group, but it's advisable to have an instructor close on your first tries.
***
There is a wide range of things you can do at the beach, depending on the company and equipment you have, your budget, and the amount of time you have.
The above five are worth a try if you are looking for a place to start.
_______
This story is brought to you in partnership with Aerial Wakesports Products.
This post was written by a guest contributor. Please reference the author's byline in the post above for more information. If you would like to guest post on Go Backpacking, please read our submission guidelines. For information on advertising opportunities, go here.
Planning a trip? Go Backpacking recommends: