If you're planning a vacation to Europe this summer, consider these ten cities in Portugal worth adding to your bucket list.
Portugal is blessed with beautiful beaches, islands, and scenic landscapes.
There is something for everyone in Portugal, and your money will go farther there than in other European cities like Rome or Budapest.
Your itinerary should be designed so that you can discover the best cities in Portugal during your trip. To make it easier for you, here are the ten best cities in Portugal to visit in summer.
Portuguese Cities
1. Faro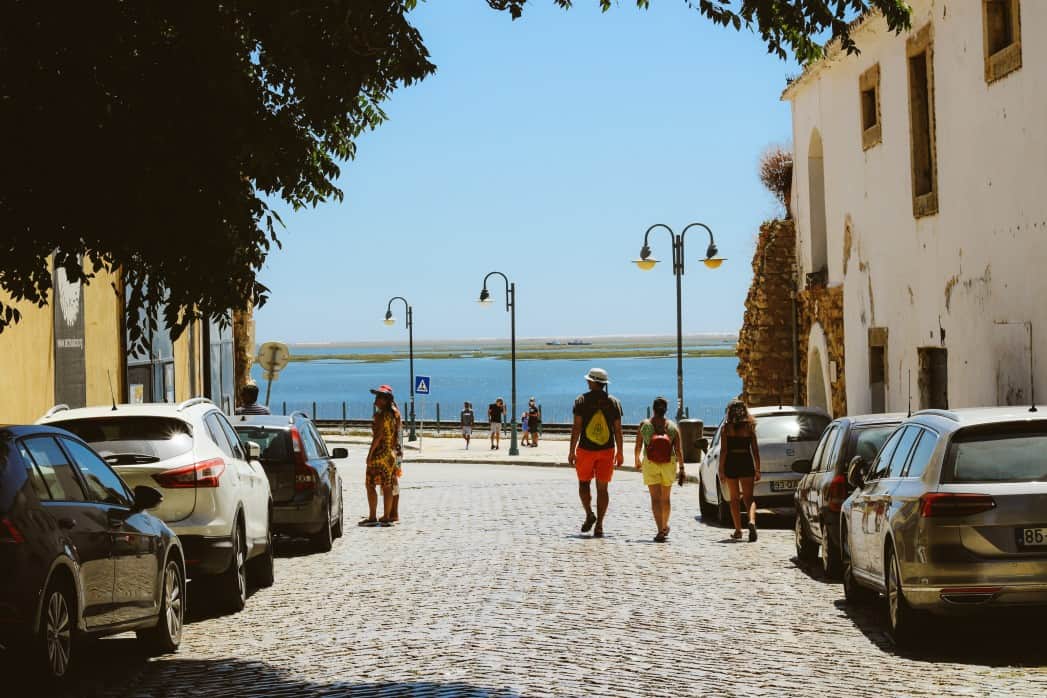 Faro has the only international airport in Southern Portugal, so it tops many travelers' itineraries.
There is much to explore in Faro, like the Ria Formosa lagoon, golden Algarve beaches, golf courses, and small villages.
Many tourists visit Faro during summer, as it's lovely to walk around cobblestone streets while viewing attractive whitewashed houses in the historic center.
It's famous for its seafood, so remember to try the delicious oysters and sardines in local restaurants.
2. Braga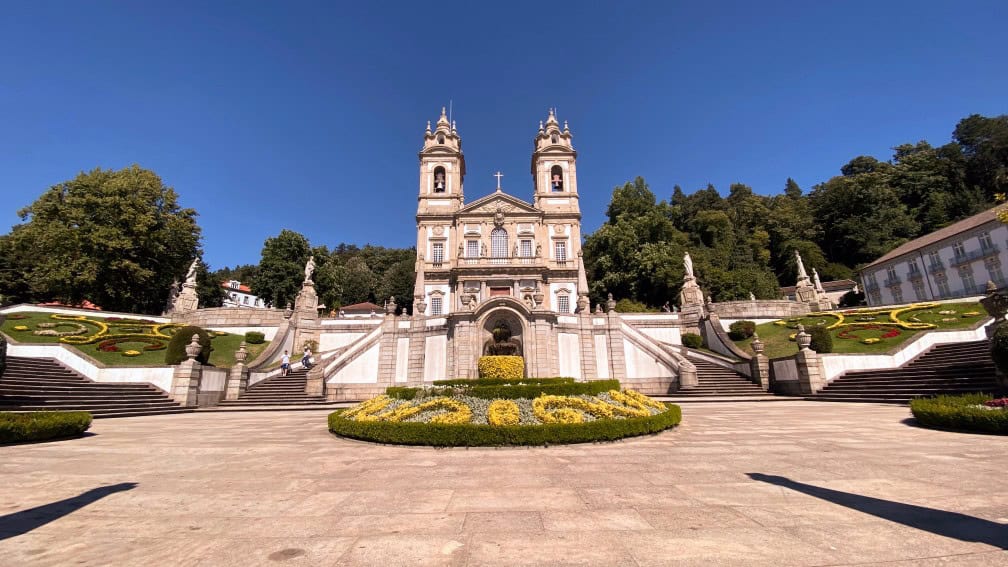 Being one of the oldest Christian cities in the world, Braga in Northern Portugal is well-known for its numerous churches.
A stunning monument that shouldn't be missed during your Braga trip is the Bom Jesus do Monte, a renowned church believed to have a stairway to heaven.
If you enjoy viewing archeological and decorative items, visit the Biscainhos Museum.
Furthermore, you can visit Braga Cathedral, the oldest cathedral in Portugal. During summer, the cathedral is open from 9:30 a.m. to 12:30 p.m. and 2:30 p.m. to 6:30 p.m.
3. Aveiro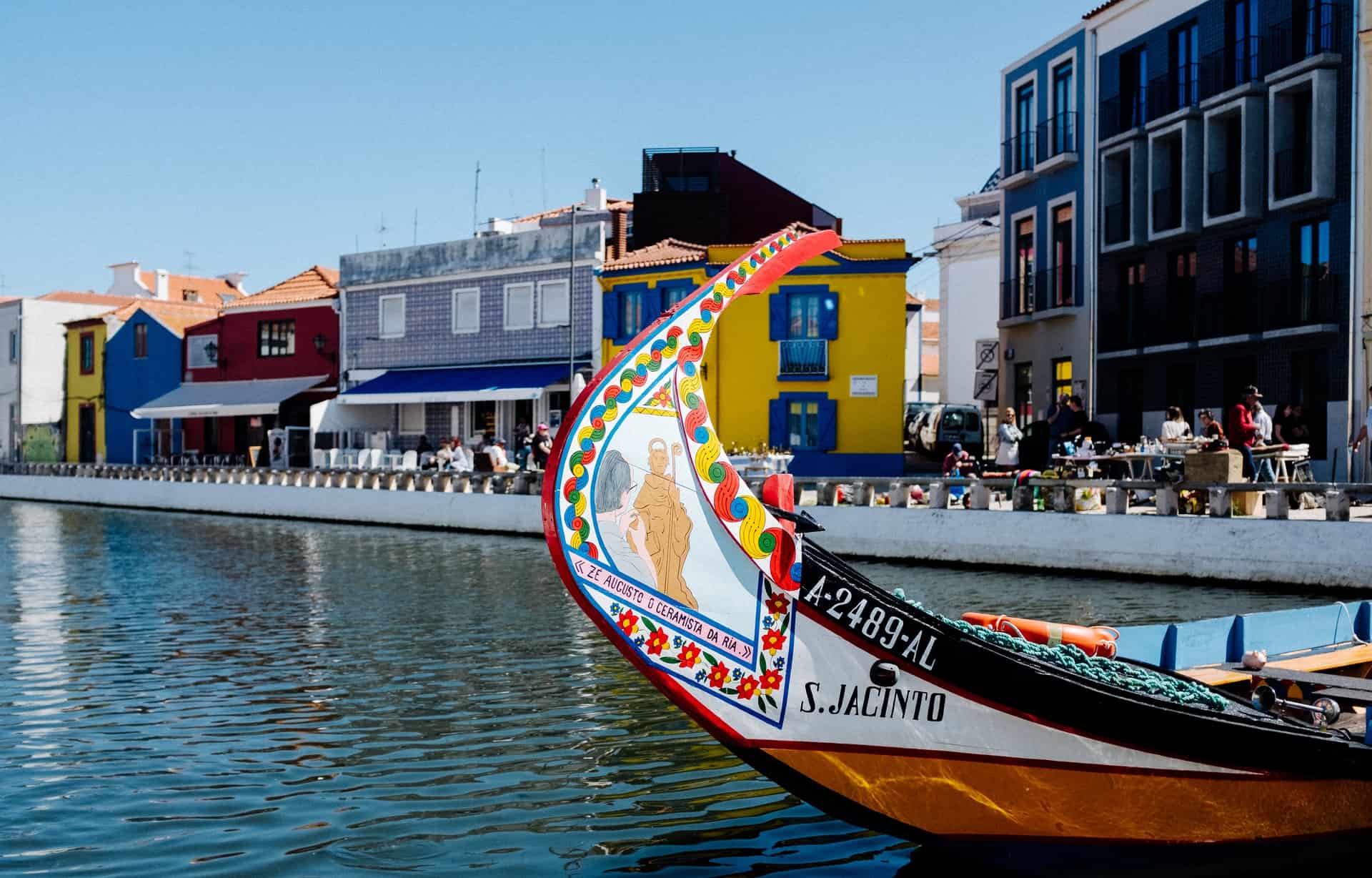 An hour's drive in your rented car from Porto will take you to Aveiro, notable for its museums, canals, and traditional cuisines. The main attractions are the Church of St. Dominic and the Church of Aveiro's Mercy.
You can spend your day admiring the artistic murals and shopping for souvenirs in the local market. To end your day, try having ovos moles, a traditional dessert of eggs.
4. Sintra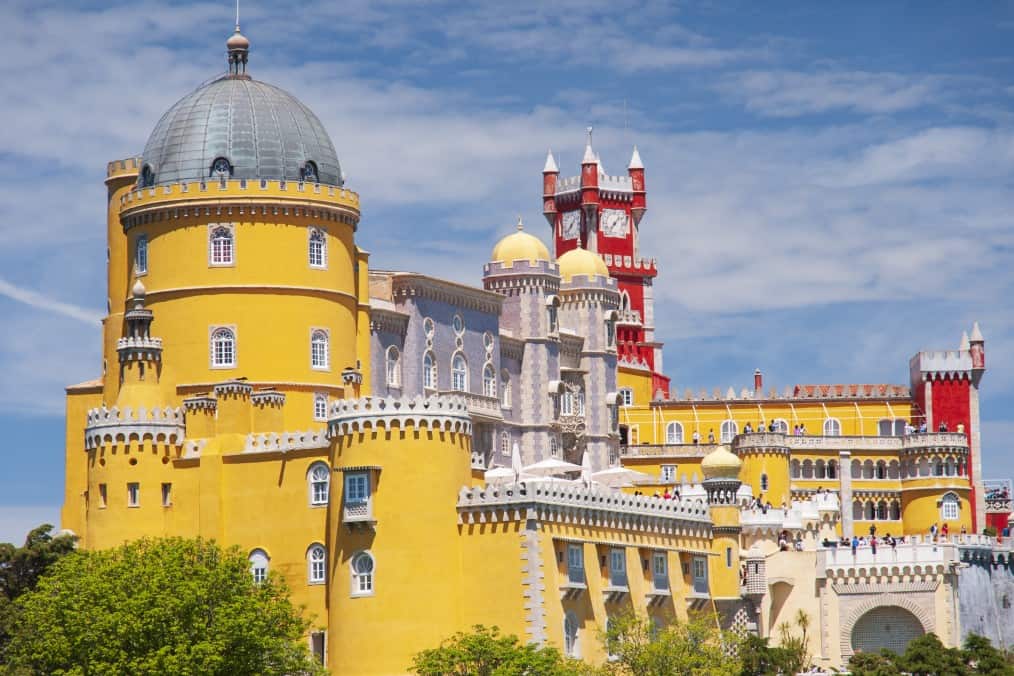 Sintra is about a 30-minute drive from Lisbon, and there is so much to see and do that you can easily spend a few days here.
Summers are the peak tourist season, so you may find crowds in prominent attractions like Pena Palace, Quinta da Regaleira, and Moorish Castle. You can visit these places early and during weekdays to avoid crowds.
Evenings can be spent relaxing on soft sandy beaches by renting lounge chairs. Some beaches offer perfect surfing, paragliding, sailing, and fishing conditions.
Try the Queijada, a traditional Portuguese pastry from Sintra made with eggs, milk, cheese, flour, and sugar.
5. Porto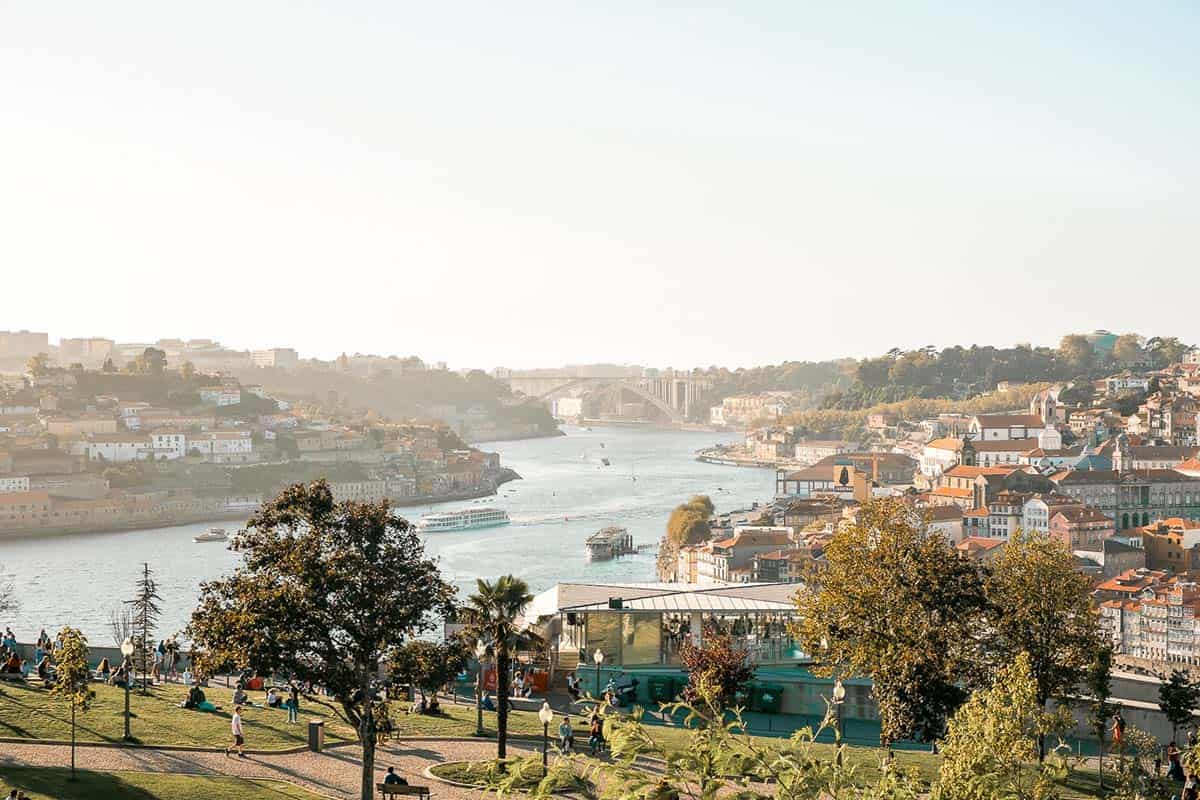 Located along the Douro River, Porto is one of the major cities in Portugal. It's favored for centuries-old churches, cobblestone streets, and lip-smackingly good cuisine.
Francesinha sandwich and tripe (made up of farm animals like pigs, cows, or sheep) are the two traditional snacks of Porto.
July and August are the busiest summer months, so book accommodation and car rental well in advance.
If you're traveling with kids, you should visit Livraria Lello's bookshop, rumored to have inspired Harry Potter's Hogwarts Castle.
More captivating attractions that shouldn't be missed are the Stock Exchange Palace and Clerigos Church.
6. Lisbon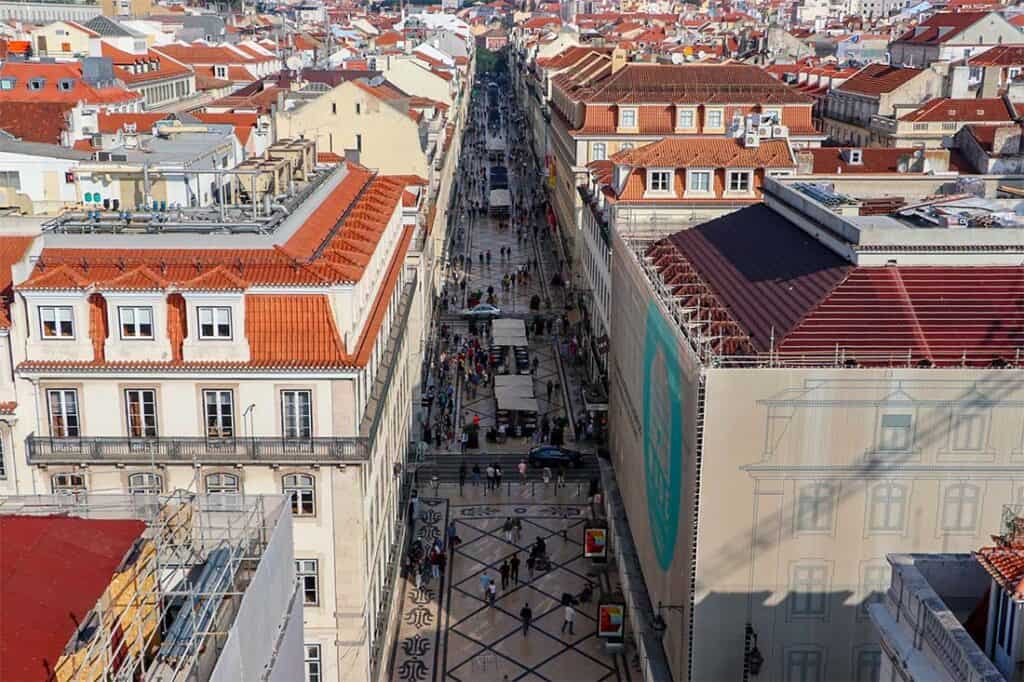 Lisbon is the capital city of Portugal and one of the best places to visit for authentic trams, streets, striking architecture, and tasty food.
The most visited attractions in the Portuguese capital are Jeronimos Monastery and Belem Tower, each a UNESCO World Heritage Site.
If you're a foodie, check out local tour operators' fantastic food and wine experiences. Also, visit the Time Out Market, a food hall of about 50 stalls representing various cafes, bars, pastry shops, and restaurants.
Thanks in part to its culture and affordability, Lisbon is a popular base for digital nomads and expats. For those choosing to live there, a Portuguese translation service can come in handy for any business or visa needs.
7. Cascais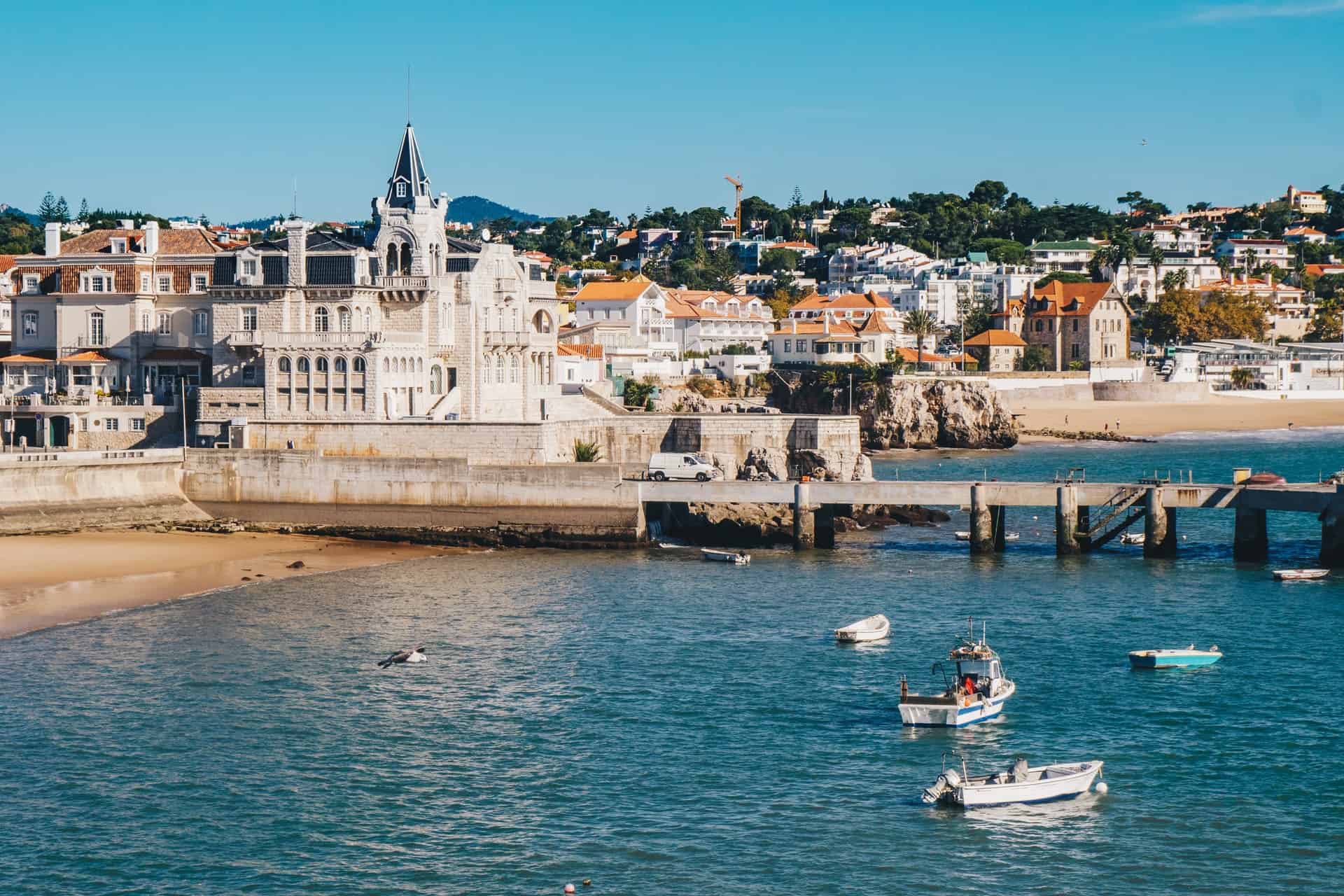 Cascais is a popular beachside destination, so travelers prefer visiting during summer for sunbathing and swimming.
It takes approximately an hour to reach Cascais from Lisbon by car or vice versa if you do your car rental in Cascais.
The best beaches of Cascais are Praia da Ribeira and Praia da Conceicao. If you're interested in surfing and water sports, visit Praia do Guincho.
Evenings can be spent playing games and relishing authentic Portuguese cuisine at Casino Estoril, the largest casino in Europe. There are over 1,200 table games and slot machines to keep you occupied.
8. Lagos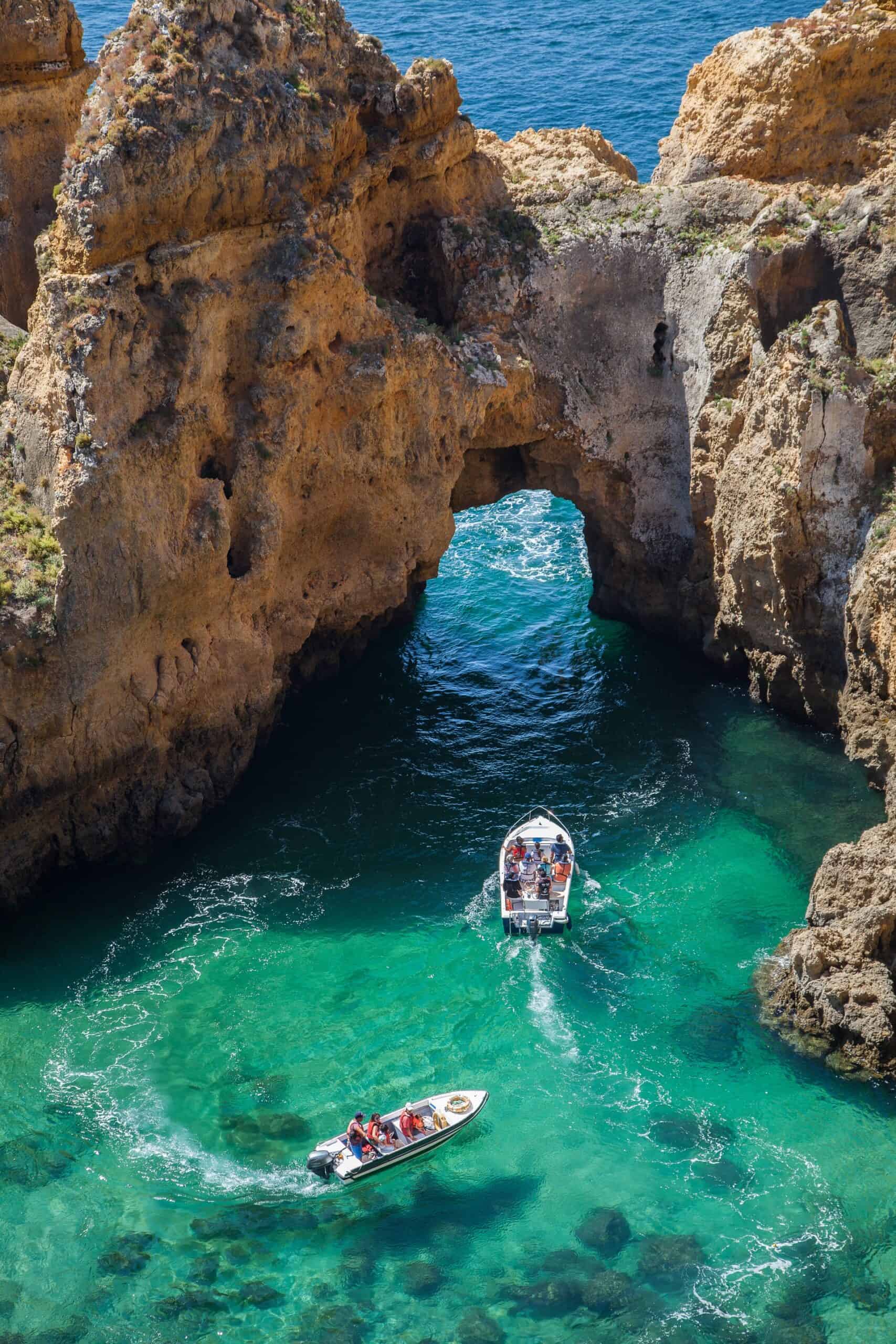 Located west of the Algarve, Lagos is recognized for its stunning beaches, fresh seafood, and cliffs.
The old town of Lagos is a perfect place to walk on cobblestone streets while admiring traditional Portuguese-style architecture.
Relaxing and sunbathing on beaches like Porto do Mos and Meia Praia will make your holiday memorable.
Nature lovers may want to plan for a day trip to the caves or kayaking along the coastline.
To savor grilled fish and meat, visit Arribale restaurant. To enjoy traditional cuisine and tapas, go to Casa do Prego restaurant.
9. Funchal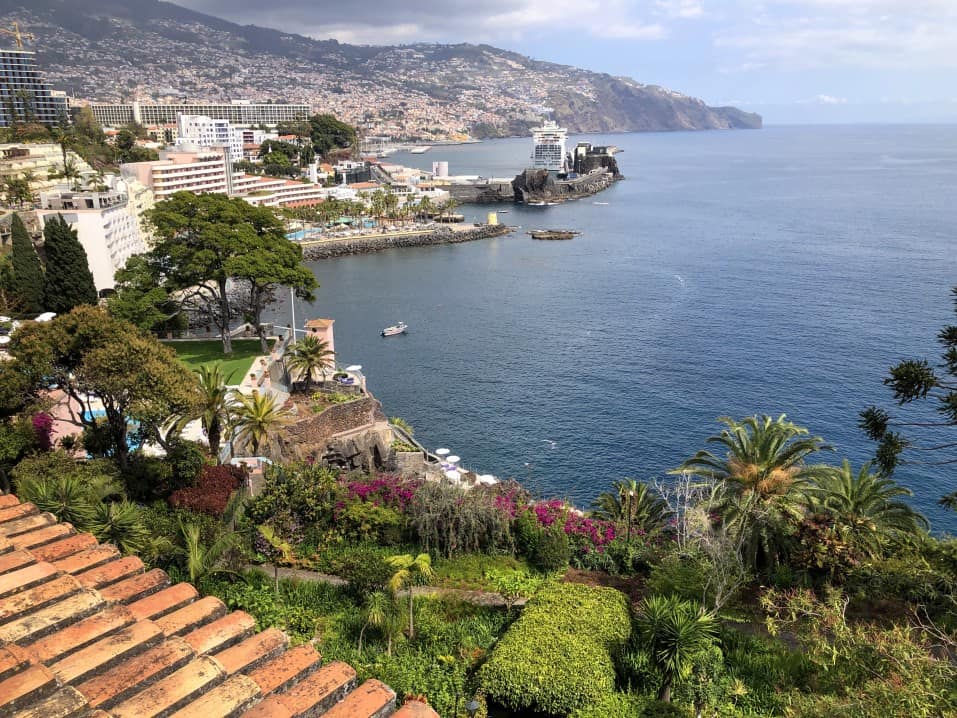 Funchal is the largest town in Madeira, an island about 600 miles (1,000 km) southwest of mainland Portugal. Famous landmarks include museums, cathedrals, historical sites, and botanical gardens.
If you want to explore the local shops like Mercado dos Lavradores (Farmer's Market) and eat traditional meals, visit the Old Town of Funchal.
With an entire day in hand, you can book tickets for the Monte Cable Car to enjoy panoramic views of the city.
If you enjoy drinking wine, you should not leave Funchal without experiencing the making of Madeira wine by visiting The Old Blandy's Wine Lodge.
Also, remember that Funchal can't be reachable by car as it's a separate island.
10. Tomar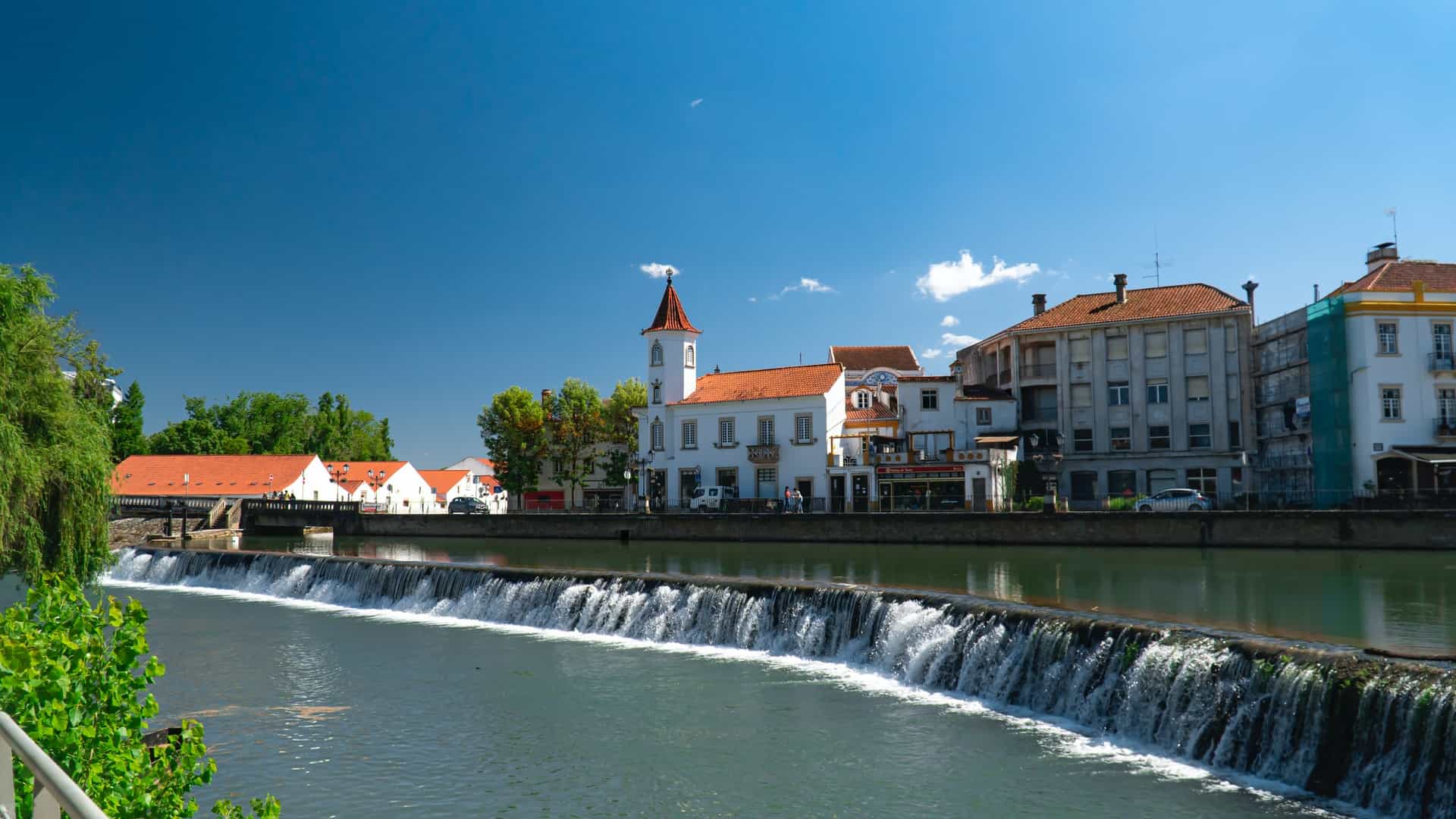 Tomar is a great place to learn about Portugal's rich history and culture. This small city has several interesting historical monuments, making it an ideal tourist destination.
Some of the best things in Tomar that can't be missed include:
Aqueduto dos Pegões (historic site)
Castelo de Tomar (medieval castle)
Igreja de São João Baptista (church)
To dine on mouth-watering seafood, visit Cervejaria do Fernando restaurant. For a meal overlooking a lake, visit Sabor da Pedra.
Related: Best Hiking in Portugal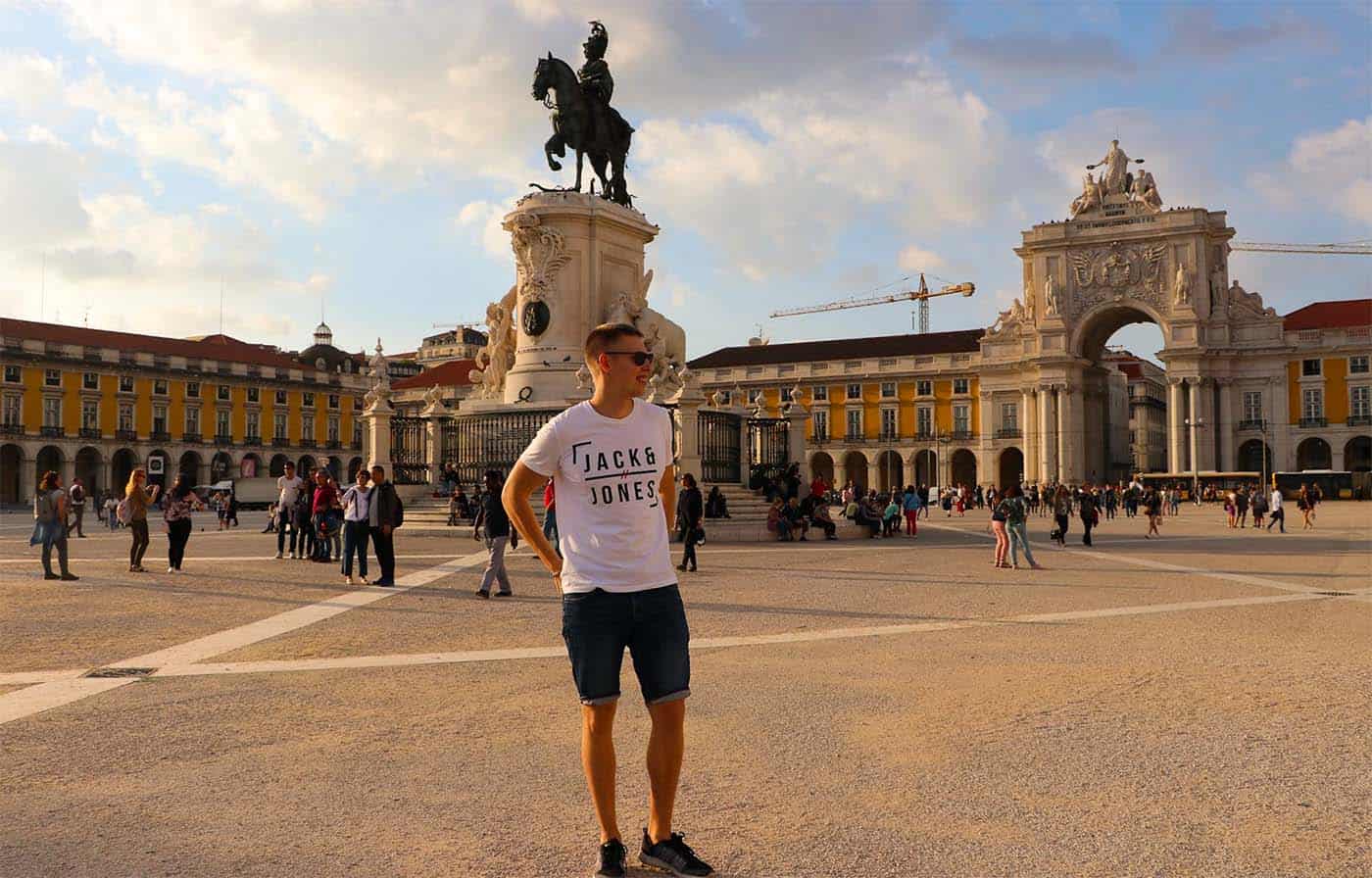 Final Thoughts
If you want to explore these popular destinations, renting a vehicle is advisable. Renting a car in Portugal with Auto Jardim will give you the freedom to discover the entire area conveniently.
Moreover, you won't have to plan your day as per the timetables of trains and buses. So have a wonderful holiday while discovering the best cities in Portugal.
My name is Aistis and I am a traveler from Lithuania. So far I visited 32 countries and still actively counting!
Planning a trip? Go Backpacking recommends: