Lisbon has exploded in popularity over the past few years, and it's not surprising why: the weather is excellent, the food is great, and it's incredibly cheap as well.
That last bit is starting to change, unfortunately. It's still the most affordable Western European capital city to visit, but the sheer number of visitors now coming to Lisbon has led to an increase in accommodation costs and restaurant prices.
The bargains are still there, but you have to look a little harder to find them. This guide will make that process a lot easier.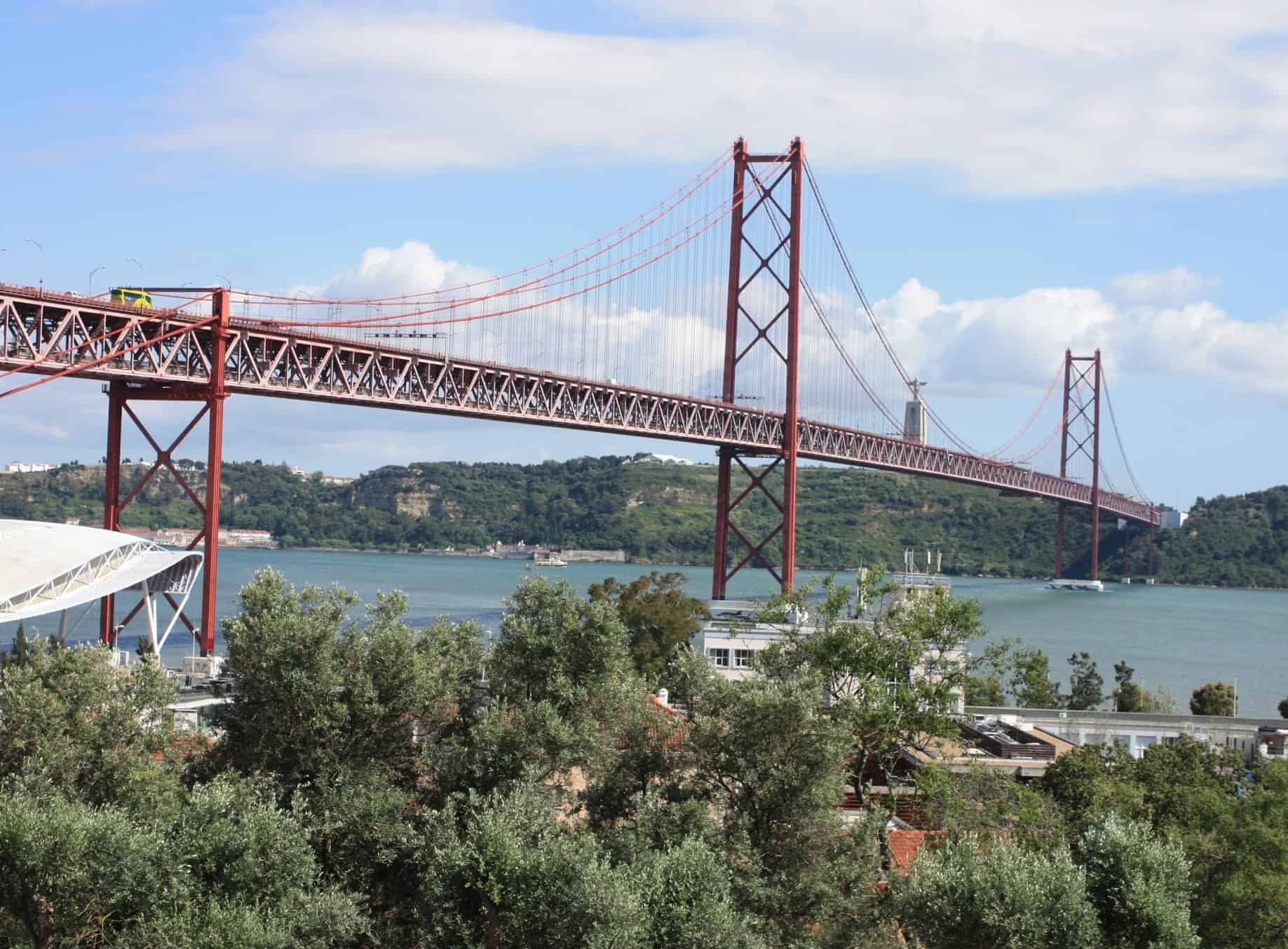 Lisbon on a Budget
How to eat on a budget
Although it's possible to get a decent main meal in Lisbon for around €10 ($12), it's possible to eat out for even less.
The general advice applies here: avoid the touristy areas, such as Baixa, Belém, and Chiado.
In these parts of town, lunch and dinner will typically cost more than €10 ($12), and the quality will be a lot lower.
The best advice for finding a cheap place to eat is to avoid restaurants and go to a pastelaria instead.
A pastelaria is what you or I might call a café, but what most tourists don't know is that they usually serve a main meal (prato do dia) as well.
If you see the menu written on a paper tablecloth and sellotaped to the window, then bingo!
You've found yourself a local joint, and prices are going to be a lot more reasonable.
You might even be able to get three courses and a drink for less than €10 ($12).
In fact, you can almost get all of your meals in pastelarias and cafés: cake or pastel de nata and coffee in the morning, your main meal at lunchtime and in the evening, and a bifana to soak up those late-night drinks.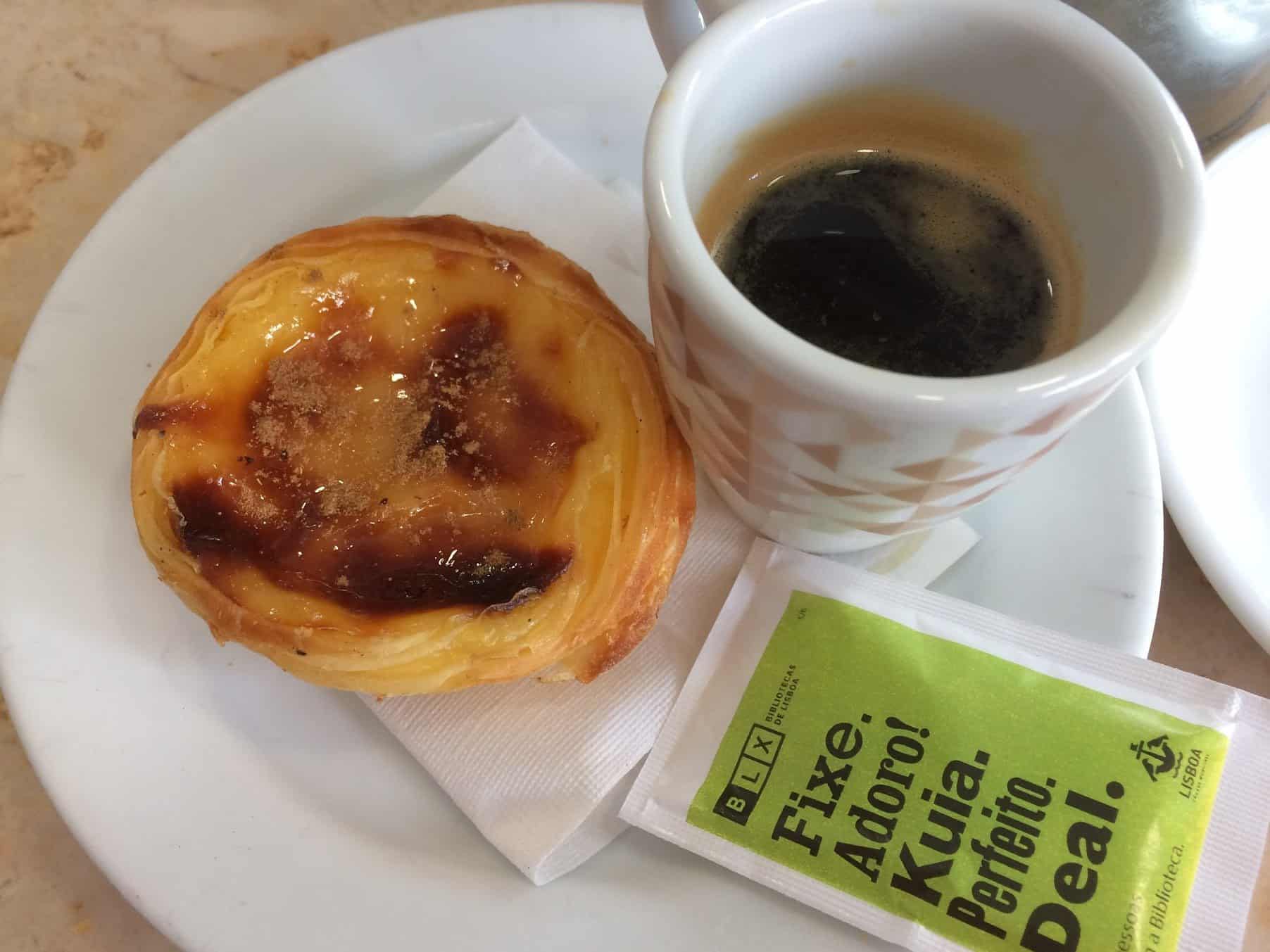 If you're trying to keep to a budget, consider going to one of the low-cost .come restaurants.
This Portuguese cafeteria-style chain is popular with office workers and serves quite good food for incredibly low prices: around €4 ($5) for lunch.
The menu changes, but there are a few constants like the Francesinha, Porto's version of a Croque Madame.
With ham, sliced sausage, steak, melted cheese, a fried egg, and a tomato and beer sauce, this monstrous sandwich will keep you full for a few hours.
How to drink on a budget
If you want to drink on a budget, then head to the Bairro Alto after around 9 pm.
You'll find a seemingly countless number of bars here, most of which will serve cheap wine, beer, and caipirinhas. The deeper you go, the cheaper the drinks tend to be.
It's possible to get a caipirinha for as little as €1-2 ($1-2), but be warned: you do get what you pay for, and the same goes for the wine.
A beer typically costs around €1 ($1) here, and if you're drinking on the cheap, it's a lot more reliable.
The cheaper caipirinhas tend to use very low-quality cachaça and lots and lots of sugar. If you're going to drink one, move up into the €3-4 ($3-4) bracket. Your liver will thank you.
How to see a fado show on a budget
Fado is a traditional style of Portuguese music. It's soulful and incredibly moving, and I highly recommend you see it when you visit Lisbon.
Unfortunately, fado shows can be quite expensive as they usually include dinner as well: €25-50 ($29-59) per person.
It wouldn't be so bad if the dinner were good, but you can get a better dinner elsewhere.
Clube de Fado is one of Lisbon's most popular fado spots, both with locals and tourists. It's one of the few fado houses that lets you turn up after dinner has finished, and just pay for drinks.
Alternatively, A Tasca do Chico in the Bairro Alto has free shows on Monday and Wednesday nights.
How to learn Portuguese on a budget
Part of the fun of visiting a new city is gaining a bit of the language.
European Portuguese is probably not a language you have come across before. Many travelers are unfamiliar with any type of Portuguese.
A quick Portuguese lesson will give you some of the basics, and help you to avoid making common faux-pas like pronouncing Portuguese words in Spanish: Spain is Portugal's old enemy, and they don't like to be reminded of their sword-wielding neighbors.
There are quite a few free resources online, as well as a paid Portuguese courses, but perhaps the easiest option is to go to a language class.
Oasis Hostel in Lisbon runs a free Portuguese class on Tuesdays at 6 pm.
If you've studied the free resources, and are looking for something a little more in-depth, the English-Portuguese meetup group have weekly meet-ups where they speak 45 minutes in English and 45 minutes in Portuguese.
How to sleep on a budget
Although accommodation prices in Lisbon have gone up in the past few years, there are still some excellent budget options available.
A dorm room in one of the following hostels will cost €12 ($14) or less per night:
If you want a little more privacy, the following rooms on Airbnb all cost between €15 ($17) and €22 ($26) per night:
How to visit the sights on a budget
Touring a city's attractions can be costly, even if you buy a City Pass.
Thankfully, many of Lisbon's attractions are free on the first Sunday of the month including:
Mosteiro dos Jerónimos
Torre de Belém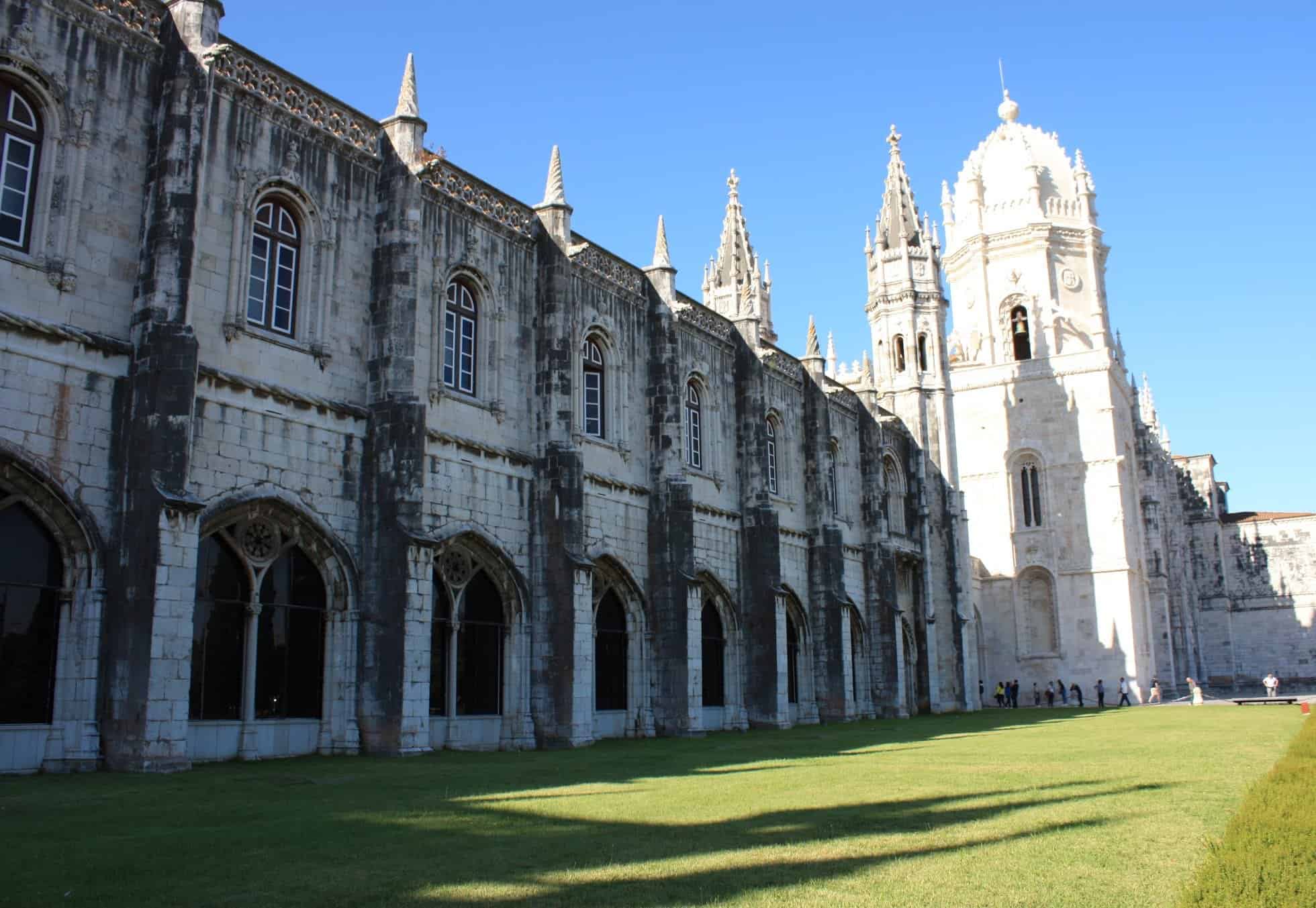 If you're not in Lisbon for the first Sunday of the month, you can still go to the Museu Calouste Gulbenkian for free any other Sunday and the Coleccao Berardo museum on any day of the week.
How to enjoy a day's cycling on a budget
Although there's plenty to see and do in Lisbon, it's also nice to get out of the city as well. And, after all of those budgets francesinhas and caipirinhas, you're probably going to be in the mood to take a little exercise.
The municipal council in Cascais, located 45 minutes from Lisbon, offers free bike hire (all you need to do is show your ID).
From Cascais, you can follow the 10 km purpose-built bike path to Praia de Guincho. Although there are beaches closer to Lisbon like Estoril and Cascais, this takes you a little further out of the city and away from the crowds of tourists.
So there you go — €12 ($14) or so for a place to crash, less than €5 ($6) for lunch, €1 ($1) for a beer, free Portuguese lessons, free museum entry, a free cycling day trip, and a free fado show. Your bank balance will be pleased when you leave Lisbon!
James writes for Portugalist, a blog dedicated to Portugal and all things Portuguese. He has spent time living in Lisbon, the Algarve, and the North of Portugal and, when he's not in Portugal, he's usually tracking down the best Portuguese restaurants, bar, and experiences in other cities.
Planning a trip? Go Backpacking recommends: