Portugal seems to have been grabbing the headlines recently with its stunning coastal scenery, rich history, and amazing food; there's a lot to love. And while Lisbon and Porto often steal the spotlight, Portugal is filled with charming cities and towns waiting to be explored.
Once the Portugal bug has bitten you, it's difficult to leave. That happened to me nearly five years ago, and I'm still here.
If you're planning a trip to Portugal in 2024, check out some of my best cities in Portugal. Let's dive in!
Cities in Portugal
1. Lisbon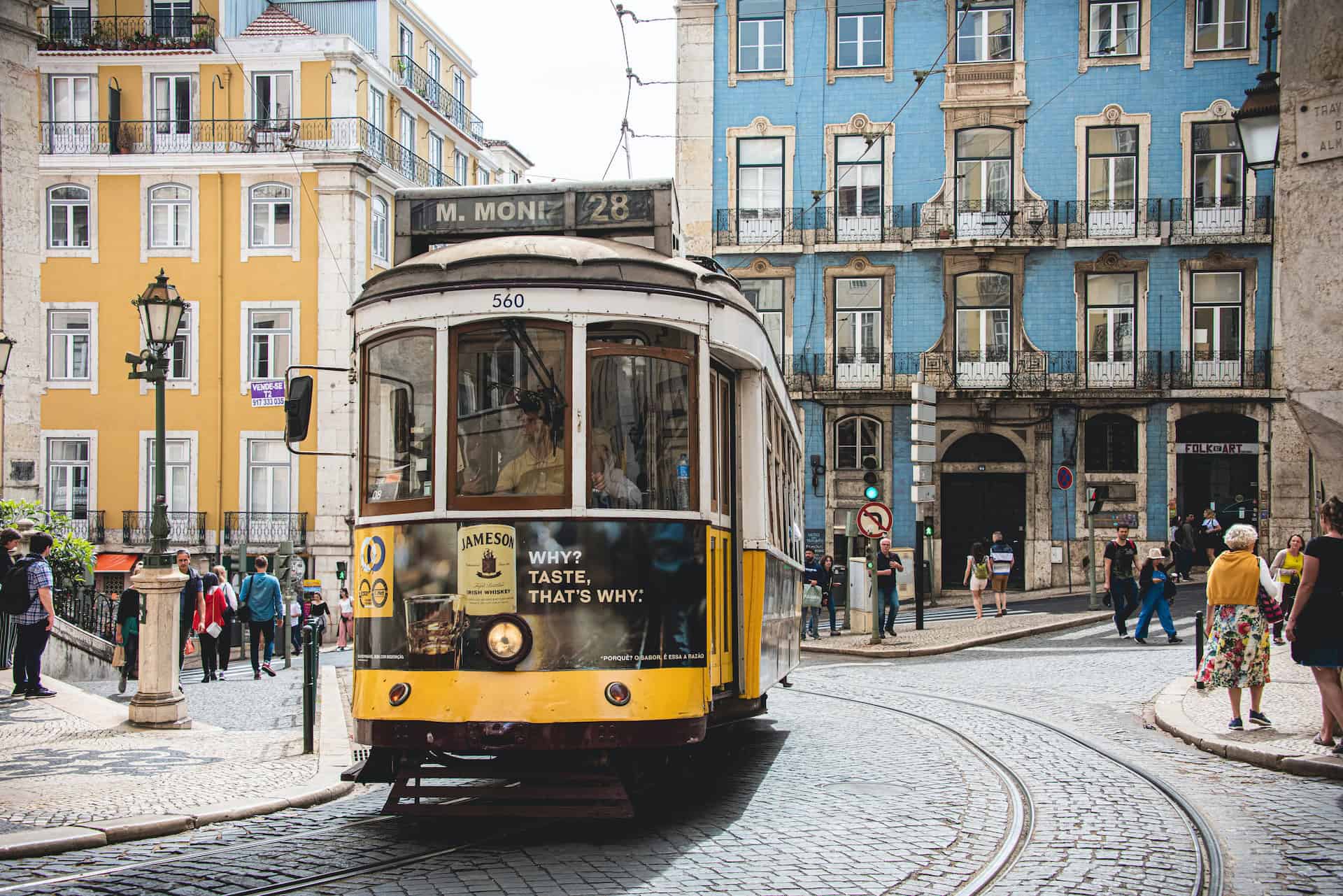 The capital of Portugal and the largest city in the country, Lisbon offers first-time visitors the perfect introduction to Portugal's appealing mix of modern vibrancy and old-world charm.
The hilly terrain makes for a challenging walk, but if you burn enough calories, you can feast on local treats like the pasteis de nata or custard tarts guilt-free.
Legend has it the monks of the Jeronimos Monastery in Belém, Lisbon, created the original recipe, which hasn't changed much to this day – perfect with a cup of coffee!
Take a tram ride around the city, or what I like to do is rent one of the little electric scooters to get about more quickly. Packed with restaurants and bars that are open late into the night, Lisbon has something for everyone.
My Tip: Take a few hours to learn about the 1755 earthquake that rocked the city at the Quake Museum.
2. Porto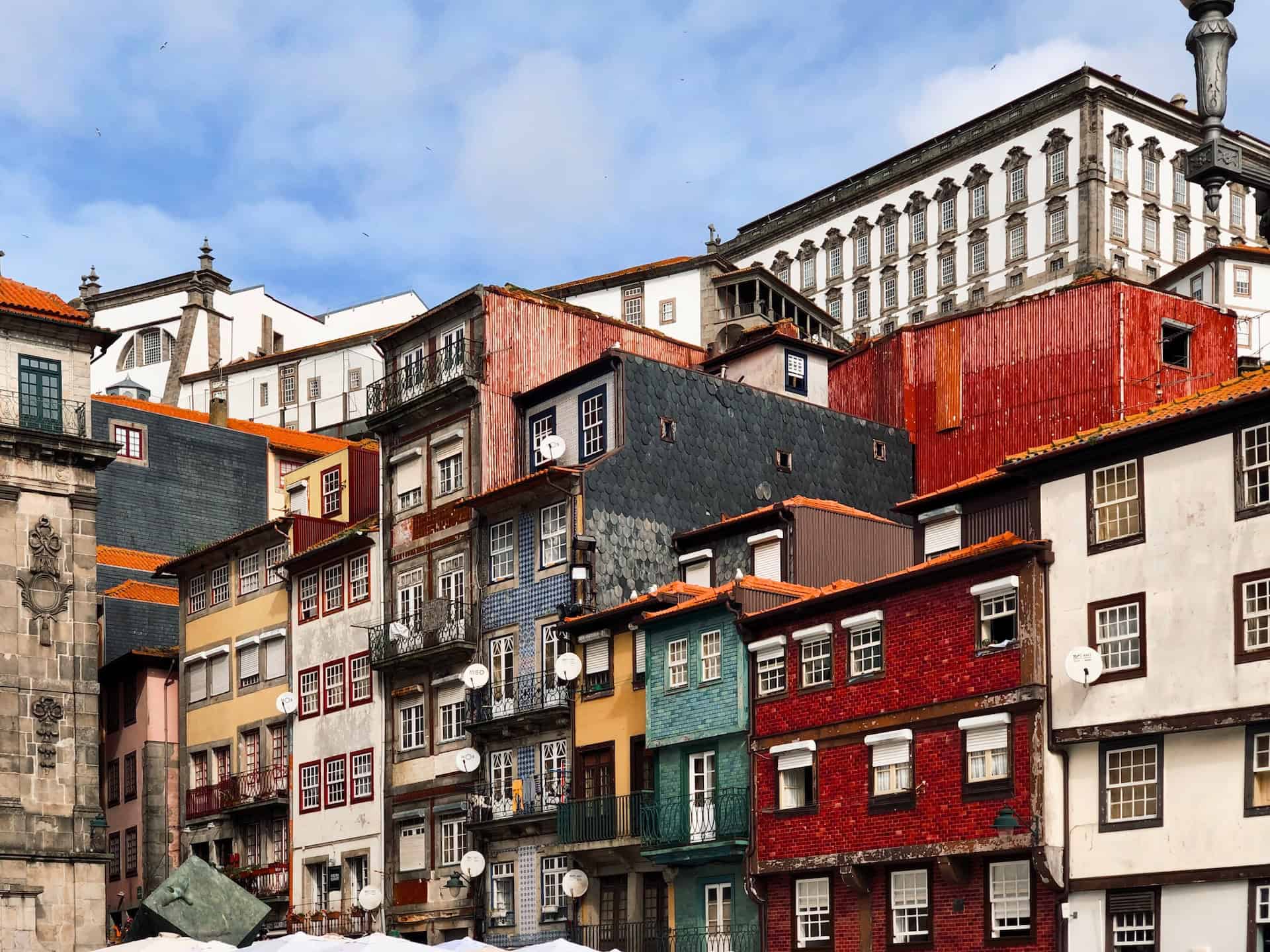 Another gem not to be missed is the city of Porto. Built along the banks of the Douro River, Porto enchants visitors with its postcard-worthy scenery and port wine culture.
Cross the iconic double-decker Dom Luís I Bridge for picturesque views and take a tour of the port wine cellars to get a taste of this fortified wine straight from the source.
Browse the shops and cafes of the Ribeira district or catch traditional music at Casa da Música concert hall.
One of my favorite things to do is grab a bite and drink and people-watch at the Aduela—a relaxed hangout and the top place to head on a sunny afternoon.
My Tip: Head to the Instagram-worthy Livraria Lello bookstore to mooch around and buy some books for your trip.
3. Coimbra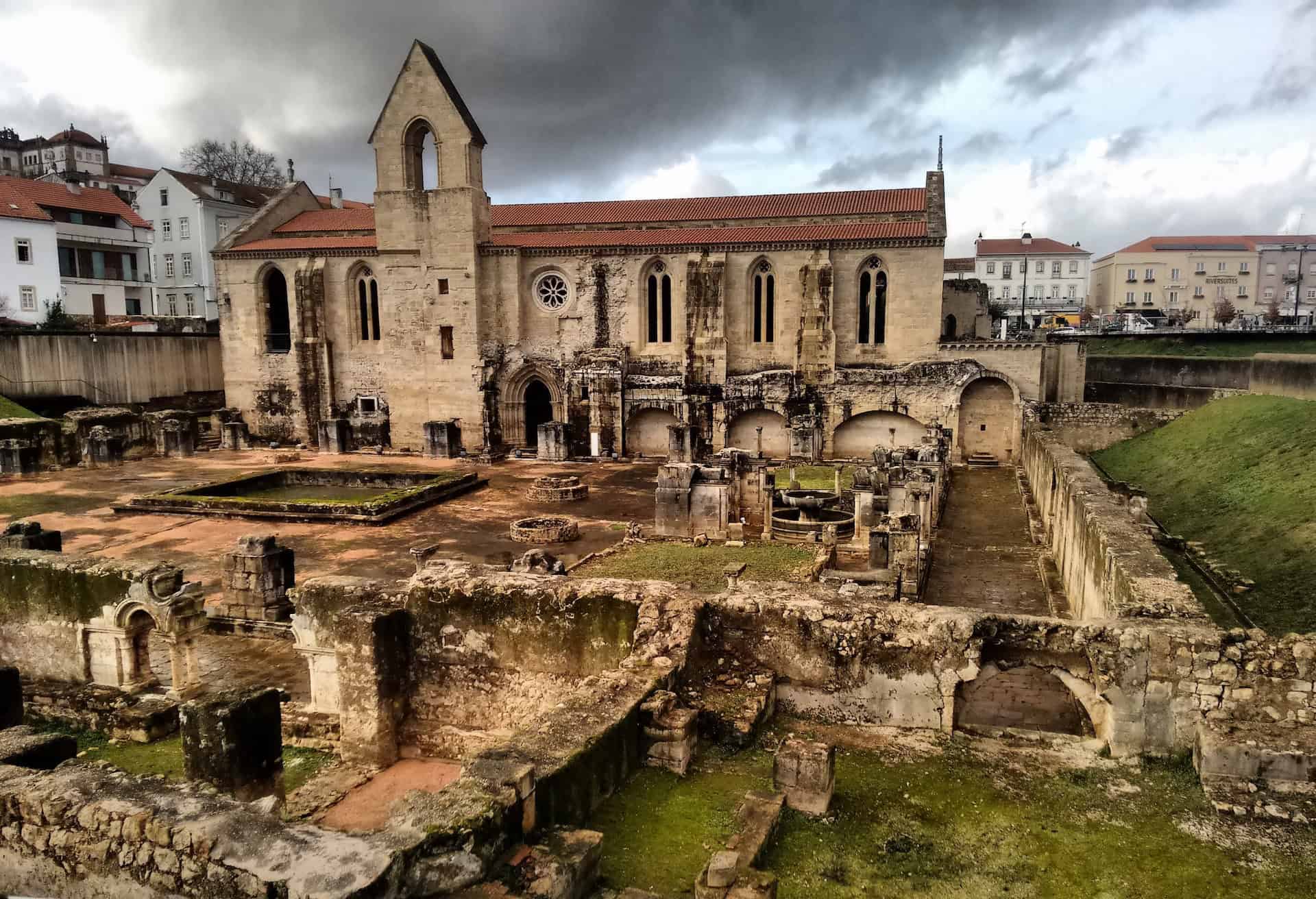 Get a taste of student life in youthful Coimbra, home to Portugal's historic University of Coimbra – It has a fun and youthful vibe but still that old-world charm which I feel is unique to Portugal.
Check out the 12th-century Old Cathedral and Baroque Library, both adorned with ornate details, or chill and relax along the Mondego River, or ride the mid-century Elevador do Mercado funicular.
With a tonne of museums, live fado music, and pumping nightlife, Coimbra offers a wide variety of activities, whether you are young or just young at heart.
My Tip: Check out Coimbra University. It's one of the oldest universities in Europe and is now a UNESCO World Heritage Site.
4. Braga
Braga has been an important spiritual center since Roman times and is called the "Portuguese Rome" for its concentration of religious sites.
Today, this vibrant town combines sacred spaces with modern urban buzz. Climb the hilltop Bom Jesus do Monte pilgrimage staircase for heavenly views. Or gaze at ornate carvings in the Catedral de Braga.
And make sure you don't miss the colorful weekend markets brimming with flowers, local produce, and freshly caught fish.
As a country, Portugal is wild about seafood, and Braga is no different, being just 30 minutes from the coast. And when you're doing some tasting, if there's money in your budget, make sure you sample Braga's version of port wine at a local producer like Adega Típica da Braga.
My Tip: Visit the Biscainhos Palace, gardens, and museum for beautifully manicured lawns, fruit trees, and a vegetable garden.
5. Sintra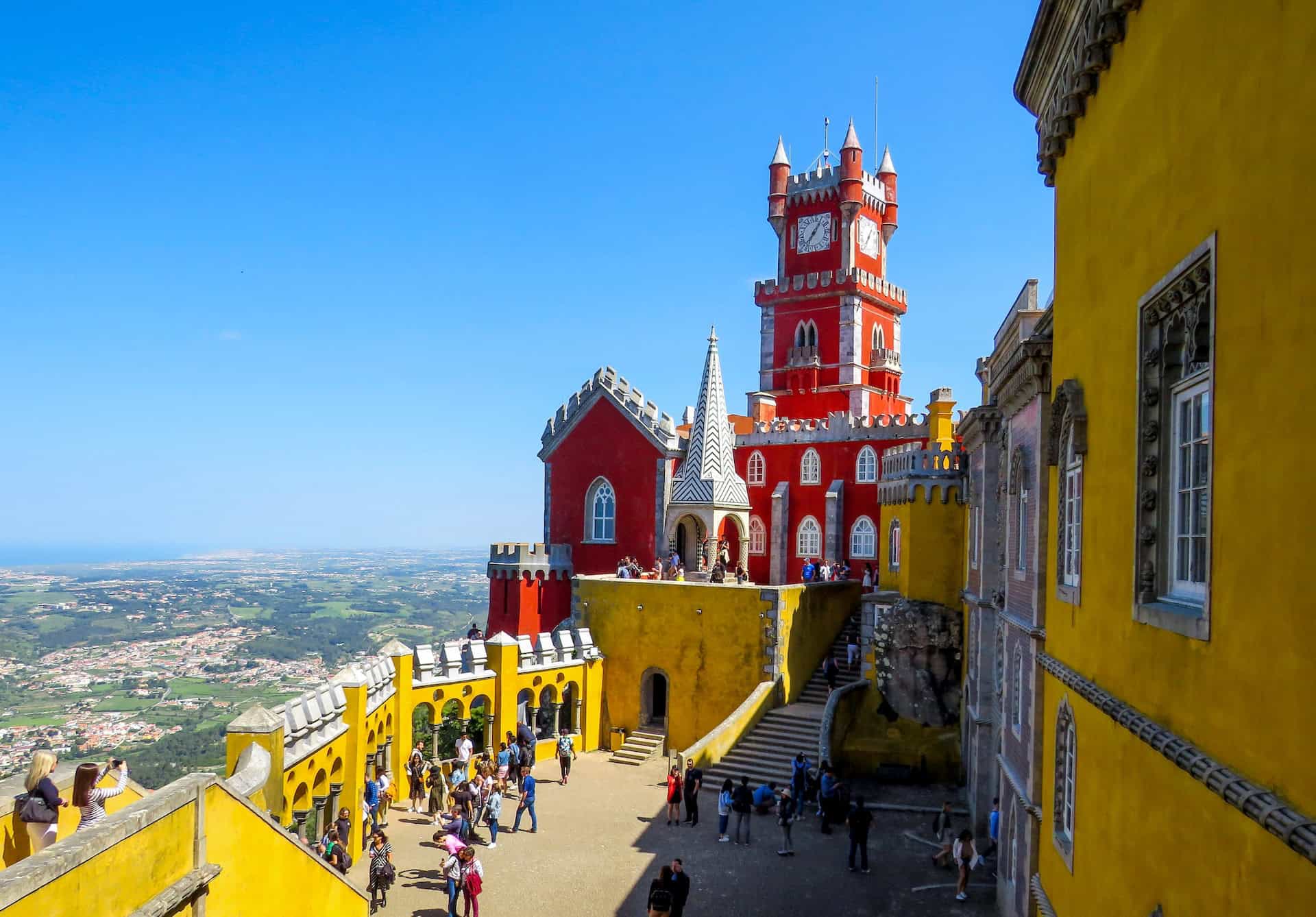 You have probably seen pictures of the palace of Sintra and not known it. Just a quick train ride from Lisbon, Sintra feels like stepping into a fairy tale.
Situated on top of some spectacular scenery, the 19th Century Pena Palace is perched at the edge of the Serra de Sintra mountain.
Wind through the lush gardens and stone passages of Quinta da Regaleira. Indulge in Sintra's famous travesseiros pastries.
And don't miss the westernmost point of continental Europe at Cabo da Roca. With its misty forests and picture-perfect palaces, Sintra is unforgettable.
My Tip: Head to Sintra in the winter months. Firstly, you avoid the big crowds you get in summer, and secondly, you can warm yourself beside the fireplace at one of many boutique hotels in the city.
6. Évora
Step back in time, wandering the medieval streets of Évora, a museum city full of history. Another UNESCO World Heritage Site, the area around Evora, contains ruins dating back to Roman times, including the towering columns of Templo Romano.
Tour the chilling Capela dos Ossos (Chapel of Bones) adorned with human skeletons. And for something not so sinister, chill in one of Évora's many outdoor cafés serving savory cuisine and sweet desserts.
It has a mellow and laid-back pace, but avoid it during high summer because it tends to get hot!
My Tip: Check out the Roman Temple of Évora, a Roman temple believed to have been built around the 1st Century.
7. Lagos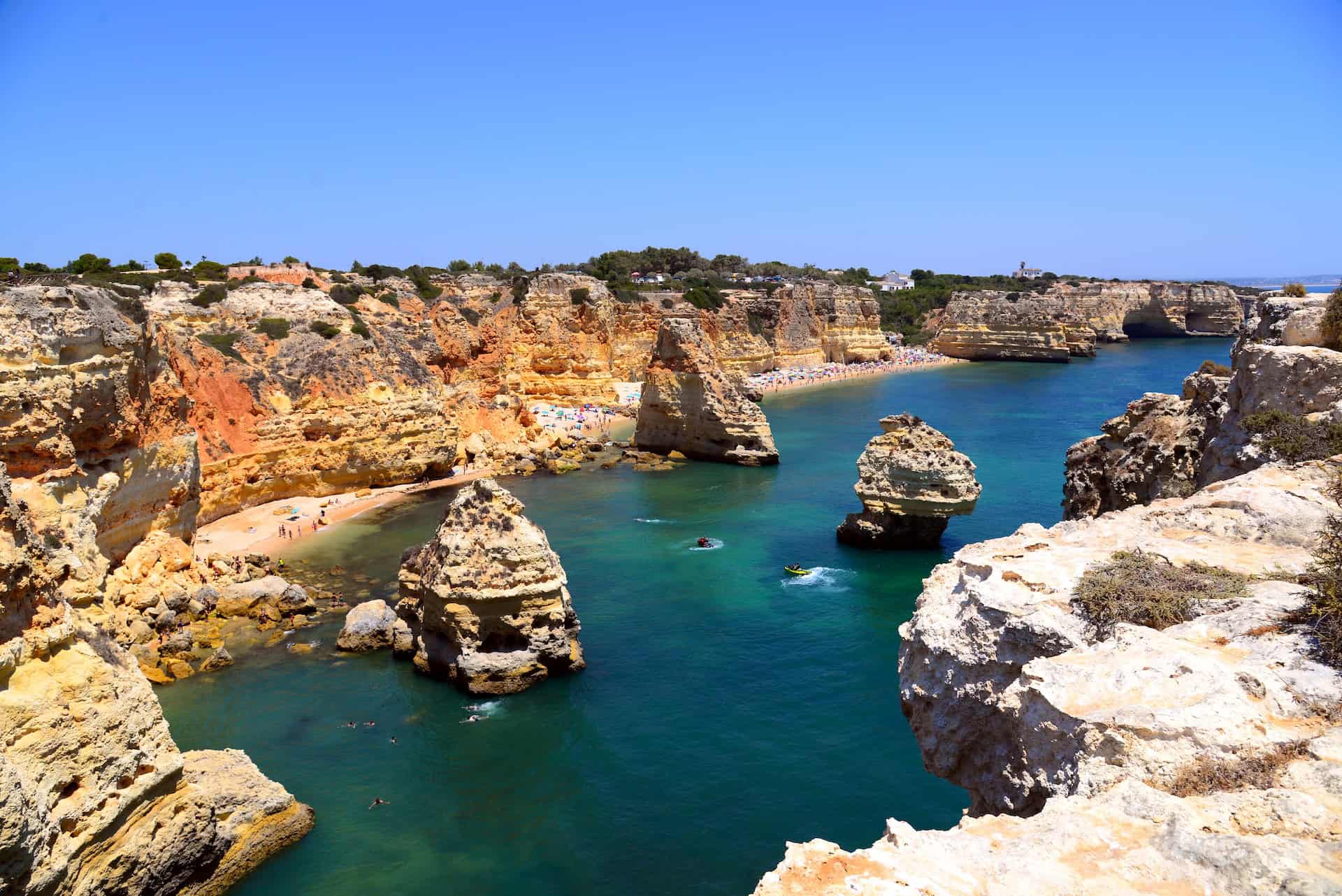 Everyone is on vacation in the Algarve. Well, that's what it seems like anyway! Boasting beautiful beaches and stunning coastal scenery, the Algarve town of Lagos has become a trendy resort destination in recent years.
Chill on the golden sands of Praia Dona Ana or take a boat tour to see the sea caves and arches of Benagil up close and personal.
Or try your hand at water sports. The area around Lagos is the perfect place to learn to surf with gentle waves on the south coast at spots like Meia Praia or hit the West coast, only a 25-minute drive away.
Of course, the restaurant scene in Lagos has everything ticked with pretty much anything you could wish for. After dinner, the nightlife continues well into the early hours of the night and all year long, too!
My Tip: Head to Ponta da Piedade for sunset and take a camera!
8. Óbidos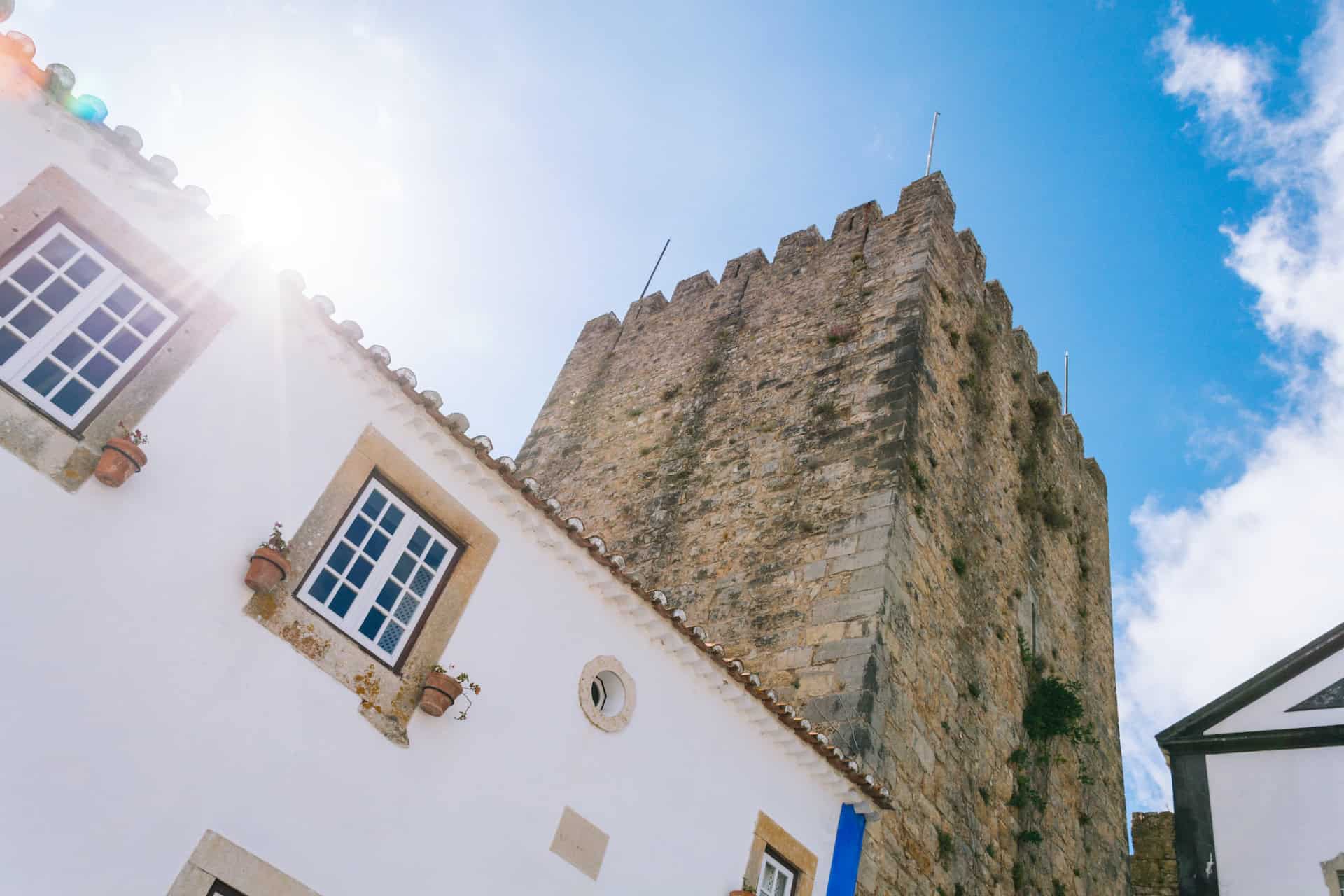 Stroll the postcard-perfect cobblestone lanes of Óbidos, a medieval hill town encircled by ancient city walls.
From the ramparts, enjoy panoramic views of terracotta roofs and whitewashed houses buried in overflowing bougainvillea vines.
This romantic destination also boasts fresh seafood and savory pork dishes in its dining options – and while you are sampling these delights, wash it all down with the famous cherry liqueur drink Ginjinha – made with cherries, ginger, and cinnamon, delicious!
My Tip: Visit the numerous churches and chapels inside and outside the city walls. I think I counted six altogether when I was last there.
9. Guimarães
Sometimes called the "Cradle City" for its origins as the birthplace of Portugal's first king in the 12th Century, Guimarães retains a historic vibe.
Its well-preserved old town recently earned UNESCO World Heritage status. Walk up to Guimarães Castle for a spectacular overview of the city and the surrounding landscape.
The Palace of the Dukes of Braganza showcases 15th-century architecture and art.
Guimarães also holds cultural significance as the European Capital of Culture in 2012. With so much rich history, this northern city deserves a spot on your itinerary.
My Tip: Grab a drink from one of the cafes and sit in one of the many medieval squares around the city.
Relax and Recharge Across Portugal
Portugal really does have a bit of everything, from dynamic urban hubs like Lisbon to storybook towns like Óbidos. Portugal offers an immense variety in its cities.
If you make it to Portugal in 2024, take time to wander. This is just a simple guide to get you started. Don't be afraid to explore those hidden alleyways and get off the beaten path.
Matt Hapgood is a father, surfer, and entrepreneur. He has worn many hats in his career, from being a removal guy in Vancouver to teaching elementary kids in the UK and a parking valet in the French Alps. He's the founder and main contributor to MattHapgood.com and is currently living in the Algarve, Portugal. Follow him on Instagram here.
Planning a trip? Go Backpacking recommends: