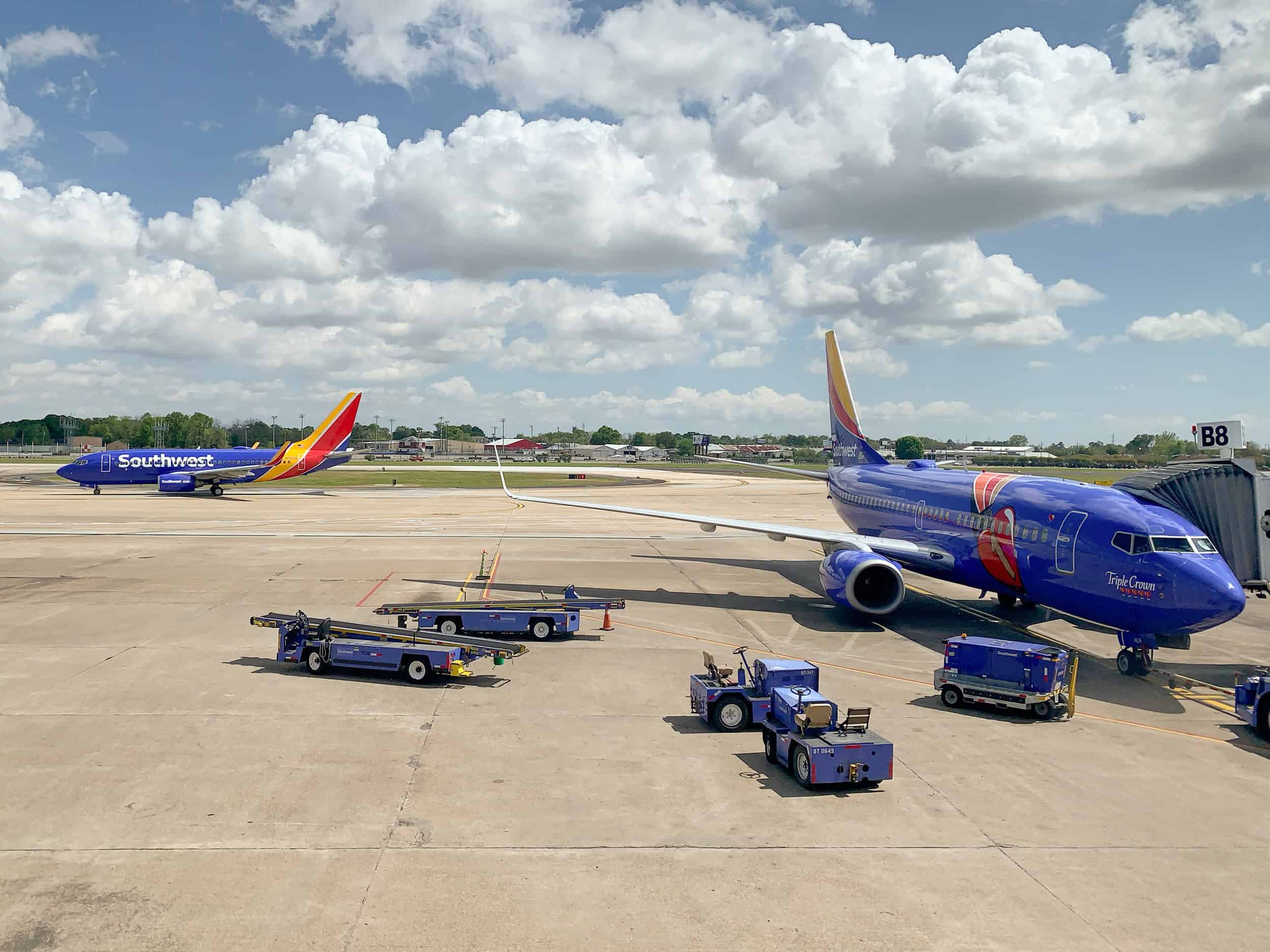 Creating a travel budget may not sound like the most exciting step in planning your next trip. However, it can be a beneficial process.
A travel budget serves several needs. In advance of a trip, it can help you figure out how much money you'll need to save.
Once you're traveling, especially for more than a week or two, it can help you ensure you don't spend more money than you initially planned.
Even if you don't stick to it strictly, you're better off having a sense of how much money you can spend versus not paying attention at all.
Backpackers are continually trying to find cheaper alternatives or travel hacks to make their trips more cost-efficient and, therefore, last longer.
There are two things to think about when building your travel budget.
First, sometimes spontaneity pays off. Other times, research will save you tons.
Second, if you are willing to sacrifice certain aspects of your lifestyle while backpacking, you are almost guaranteed to find cost-friendly alternatives at every stage of the budgeting process.
Backpackers are spontaneous but calculated. We're willing to sacrifice and therefore open ourselves up to situations out of our comfort zone. That's what makes this travel life fun.
Here is a look at the strategy used by Dave, Go Backpacking's founder, and me for building a budget before each of our trips.
We've included step-by-step advice for how to create a travel budget using a pretend two-week trip to western Europe as an example.
Before we continue, it's worth noting that not all budgets are the same and specific aspects of building a travel budget will vary greatly depending on who you are, where you are going, and how long you will be out on the road.
What to Include in Your Travel Budget
Airfare
Building a travel budget starts with calculating the cost of your flight. There are several steps we take when starting our flight search.
First, you must know all of the tools and search engines available to you. To our advantage, there are dozens of booking agencies online nowadays.
We tend to use booking engines rather than booking directly through the airline or using personal travel agents.
These sites do the heavy lifting for you and at a fraction of the cost without unreasonable agent commission fees.
They include:
Momondo is my personal favorite because I think it tends to offer the cheapest fares.
Some discount airlines do not allow their fares to be shown on these platforms, so keep that in mind.
They are an excellent place to start, but checking individual discount airline sites can save you money too.
There are all kinds of myths on the internet featuring different tactics for these search engines to get a cheaper flight.
Myths such as clearing all of your browser cookies before you log on to reserve your seat, booking flights on Tuesdays because (supposedly) fares are lower, or even booking your flight from a different device than the one you've been searching on.
Whether or not these myths are true is debatable.
You certainly won't save big every time, and we've found that most of these myths play little or no factor in saving money.
Instead, to save big on flights, we recommend our ultimate travel hack: travel rewards credit cards.
Flying to Europe from the USA can be affordable for the budget backpacker.
We tend to travel during the off-season for cheaper fares altogether.
Still, even during the summer, Norwegian Air is one of the most affordable airlines to reserve for a trans-Atlantic flight. Start your search there.
If we are flexible with our dates and destination and feeling a bit spontaneous, Fly4Free is an excellent website for intercontinental travel.
You have to be quick, but I've booked a flight from New York to Sweden for as little as $75.
You will almost always save money if you set your dates as "flexible."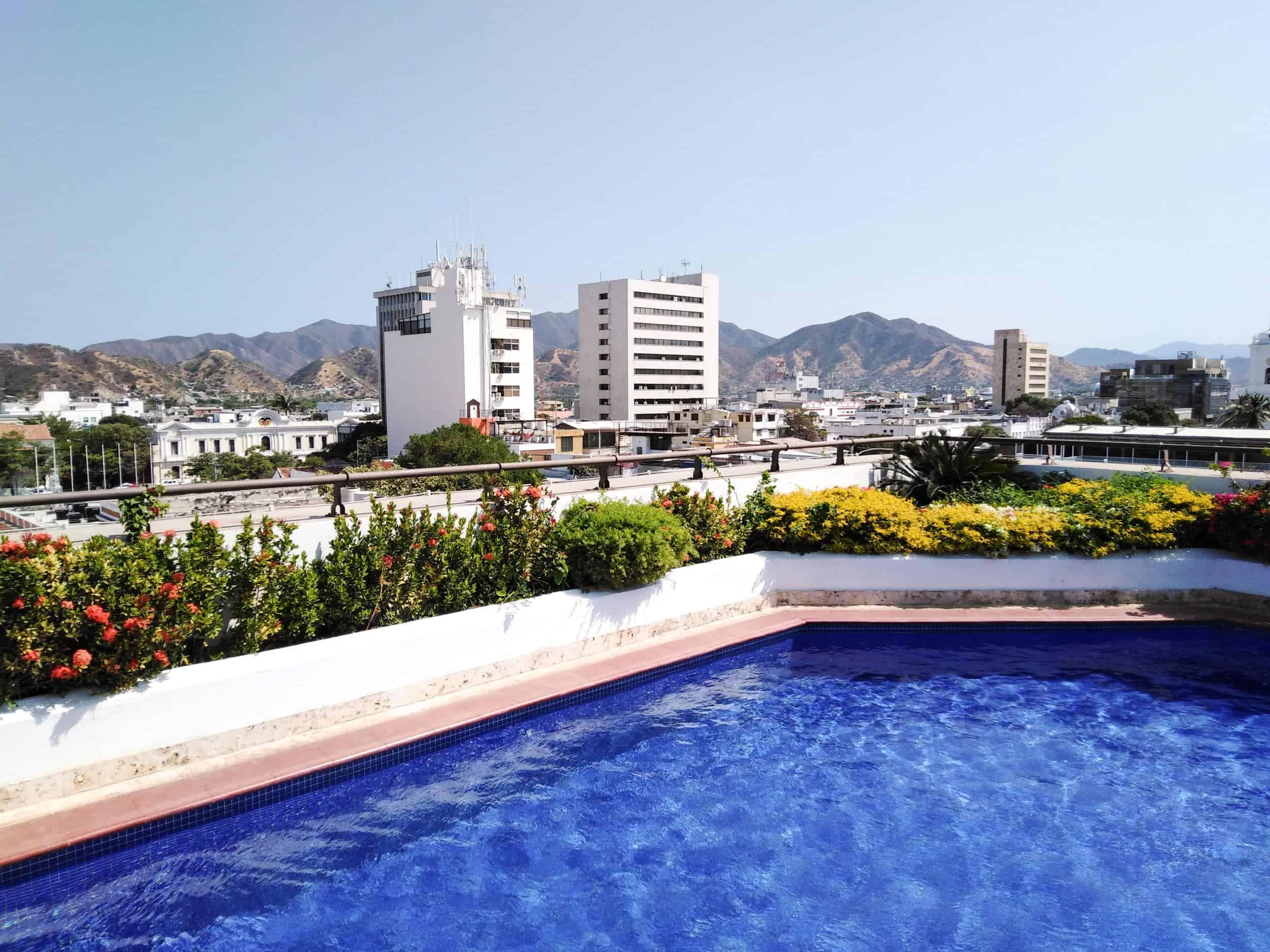 Accommodation
Where you stay will depend on your budget. As backpackers, we will generally find the most accommodating low-budget option. Traditionally, that is in hostels.
Hostelworld
To research and reserve accommodation, almost all of our time is spent on Hostelworld.
It is an easy-to-use platform that gives you customer reviews and ratings on anything from cleanliness to the atmosphere of the space (which, for hostels, is one of our favorite ratings to look out for).
Airbnb
There are other options we look into, as well, though. Depending on where you are traveling, sometimes Airbnb can be your best bet.
Some hostels will make listings on Airbnb with different prices than they offer on Hostelworld.
Other times, in more remote places, a homestay or guesthouse may be your only option.
Airbnb is not always the most cost-efficient option, but it's certainly better than settling for an expensive hotel.
Couchsurfing
Once you've got some backpacking experience under your belt (or not), you may be inclined to give Couchsurfing a try.
For those on a strict budget, Couchsurfing will be your best option as it is FREE!
More Popular Options
Other great platforms for budget (or free) accommodation include:
Agoda (especially in Asia)
WWOOF (World Wide Opportunities on Organic Farms)
Many of the flight search engines listed above
For a trip through Western Europe, Hostelworld is almost always your best and easiest bet.
Make other areas of your budget cheaper by ensuring your hostel offers complimentary breakfast, free WiFi, kitchen access, and is walkable to the city center.
I usually find a hostel that mentions easy access to public transportation.
The last thing you want to do is pay a steep taxi price to/from an affordable hostel.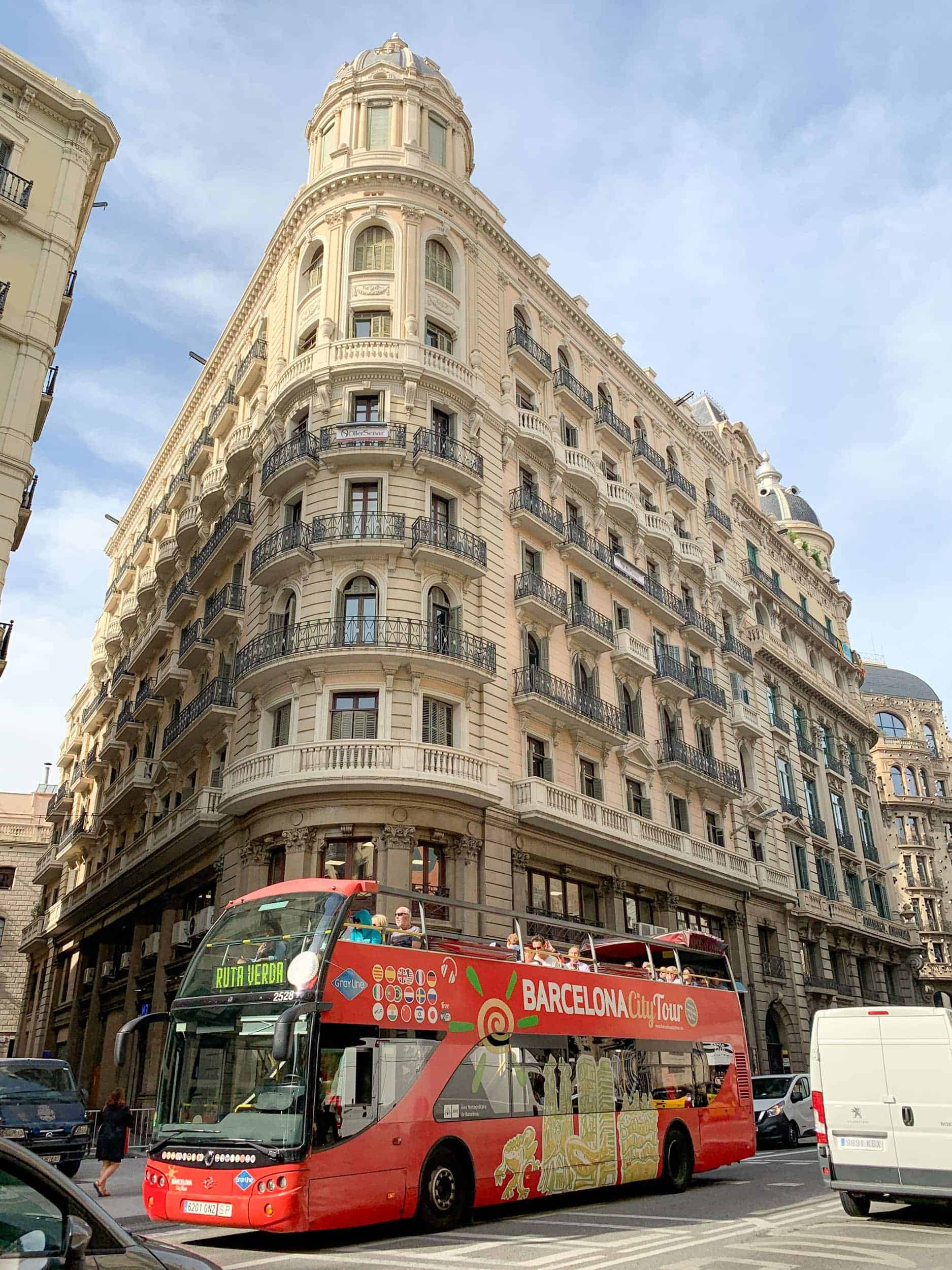 Local Transportation
Calculating for transportation while in your given destinations is often forgotten.
Whether you're backpacking Europe and traveling from country to country using the renowned train system, taking thirty-hour bus rides in Southeast Asia, or just using public transportation or taxis to get where you are going in the city, those are costs you must have in mind.
It's impossible to budget exactly how much you need for local transportation because plans can change quickly.
Give yourself leniency here, perhaps by using a range instead of a single amount.
There are several tools I like to use, too. For European travel, I can't recommend Omio (formerly GoEuro) enough.
This app gives you every option for travel between European cities with many filters to narrow down to your preferences.
Transportation budgets in third-world countries are often difficult to account for in advance.
There isn't a single central tool like in Europe, nor is there much information online.
In our opinion, it is not worth the hassle to research every bus or train that you may or may not take when there is no central resource.
This is the time to use the range budgeting technique.
A simple Google search ("X-location to X-destination by bus/train") will generally lead you to a TripAdvisor or Lonely Planet message board where a transportation fare conversation has already been started — no matter where you are trying to get.
Just be wary of outdated information. Regardless, it should give you an idea of fare costs, so you're able to make an educated guess.
Food and Drink
How much to budget for food and drinks is very much dependent on your personal preferences.
A traditional food enthusiast who loves their morning coffees and dessert with their dinner will need to budget more than a backpacker who doesn't drink coffee and can survive cooking their hostel dinners night after night.
Many backpackers will tend to self-cater, budgeting mainly for hostel dinners (make sure there is a kitchen in each hostel you reserve).
But, they'll also leave enough in the budget for a traditional meal or two when meeting new friends who want to eat out.
Alcohol can also play a significant role in how much you spend on drinks.
If having a few beers (or buckets in Thailand) each night is an essential part of the travel experience, take that into account.
It's better to be realistic when creating your budget than pretend you don't enjoy certain things.
Assess what kind of eater and drinker you are, what kind of sacrifices you are willing to make, and how much you need to budget for your trip.
To find relatively current costs at restaurants and other aspects of traveling in any particular city (especially western cities), use the cost of living calculator that Numbeo provides.
Social Life
Are you a party animal? An introvert who prefers to do some reading at the end of the day?
Budgeting for a social life tends to depend heavily on the kind of person you are as well.
Is the social life inside the hostel common area enough for you, or do you like to hit the town for beers and dancing?
Be honest with yourself and your desires.
Budgeting for your social life is one of the easiest parts of building a budget because it is independent of YOU.
Introverts, don't be too self-isolating.
You may never get back to a particular place again or meet so many others from around the world. Enjoy it while it lasts!
Tourist Activities
This is one part of your travel budget that can be relatively easy to plan if you are willing to do the research beforehand.
Make an effort to research the cities you will be traveling to before you leave, figure out what you are interested in seeing and doing, and calculate what each of them costs.
Don't put all of your faith in the information you find on the internet. However, most sites tend to be in the ballpark of current admission costs and fees.
TripAdvisor is, generally, reliable. I like to read the reviews of individual attractions on TripAdvisor because sometimes people will include updated information and prices.
Not to mention, sometimes you will find a few tips on how to make the experiences cheaper.
Typically, TripAdvisor offers prices to expensive tours, which may not make them of interest to backpackers.
To budget for specific cities and attractions, it will take a bit of digging.
In Western Europe, we start by finding the top attractions in any city with a Google search "top attractions in X."
Instead of using TripAdvisor, which is often the top search on Google, look for advice from bloggers.
You'll find that every city (especially Western Europe) has at least a few travel bloggers writing about the top attractions. Make a list of a few attractions in each city that interest you.
After that, you'll need to put in the legwork, which means finding the website of each attraction and checking admission prices.
For cities where you plan to do a lot of sightseeing, you may find the city offers a sightseeing pass to several of the top attractions in a bundle that will save you money.
This step of the budgeting process can be time-consuming, depending on how detailed you want to get.
If you can afford it, it is sometimes less stressful to have a budget range and not worry about every specific detail.
Passport, Visa Fees, Immunizations, and Travel Insurance
These fees entirely depend on which country you're from, where you are going, and how long you plan to stay in each country.
There is no individual advice we can give except to remember to account for these fees and do your research before leaving home!
This is the easiest part to budget for because the information on official government websites can be trusted.
We usually start this part of our research with a simple Google search, "Visa for (your nationality) traveling to (your destination)."
Find a government website and use it to build your budget and list of visa applications.
Many times, visa and passport applications take days or even weeks to process. Do your research ahead of time.
There's no way around passport and visa fees. Head to your local post office (in the U.S.) to pick up a passport application.
If you're a U.S. citizen traveling through Western Europe, you'll be glad to know there are no visa fees as long as your trip is less than 90 days. There are also no immunization fees.
And don't be fooled into thinking you don't need travel insurance.
World Nomads is the best travel insurance for backpackers and will cover you through your entire European trip.
Make Space to Splurge
Often forgotten while budgeting is what we call the "splurge budget."
We add to our budget for those times we can't resist that Italian gelato in front of the Colosseum in Rome or a private hotel room in Bangkok after a long flight.
Be disciplined about splurging, but don't force yourself to withstand all personal comforts or luxuries.
After all, you're on vacation and living in the moment. Splurge a little when in Rome!
Unexpected Expenses
Ah, the unpredictable. Part of traveling as a backpacker is being flexible enough to bounce back from the unexpected, including financially.
We usually make this portion of our budget larger than we ever believe we will need, but still within our means.
Chances are, the unexpected expenses will be small and (maybe) frequent, adding up quicker than you think.
Related: How to Budget for an RV Road Trip
Documenting Your Travel Budget
To keep all the details straight, we suggest using a free Google Sheet (spreadsheet).
Keeping your budget in the cloud will also make it easy to access from the road, whether or not you take a laptop or smartphone.
Make a separate tab in the spreadsheet for every city you plan to visit and reserve a column for every aspect of budgeting we've listed above on each tab.
In addition, create a tab for pre-travel expenses such as visa costs, passport fees, immunization costs, and travel insurance rates of several different insurers.
It's best to have these fees written somewhere so you remember to keep them a part of your actual budget.
Keep a total running budget, but also a budget for each city.
You will notice through your research that a one-size-fits-all budget is unrealistic. Each country will require a separate budget.
Consider making a "Cost per Day" estimation for each city/country. This will help you keep to your budget during your travels.
Leave notes for yourself and use this as your travel Bible while on the road. Refer to it any time you feel unsure about what you are being asked to pay.
Below is an excellent example of a travel budget. It was created by Go Backpacking founder Dave on his first RTW trip in 2007.
Don't compare specific prices, though, because currencies have fluctuated, and the costs have increased due to inflation since his trip.
Dave's RTW Trip Budget Spreadsheet
You can also see a summary of his actual costs for that same trip.
Staying Within Your Travel Budget
Making an effort to create and maintain a travel budget is a big part of planning your first backpacking trip.
Take it seriously, but know to give yourself room to breathe and don't make staying within your budget the end-all-be-all of your trip.
Have fun, let loose, and do your research beforehand so that you can relax and enjoy your trip while it's happening.
Planning a trip? Go Backpacking recommends: