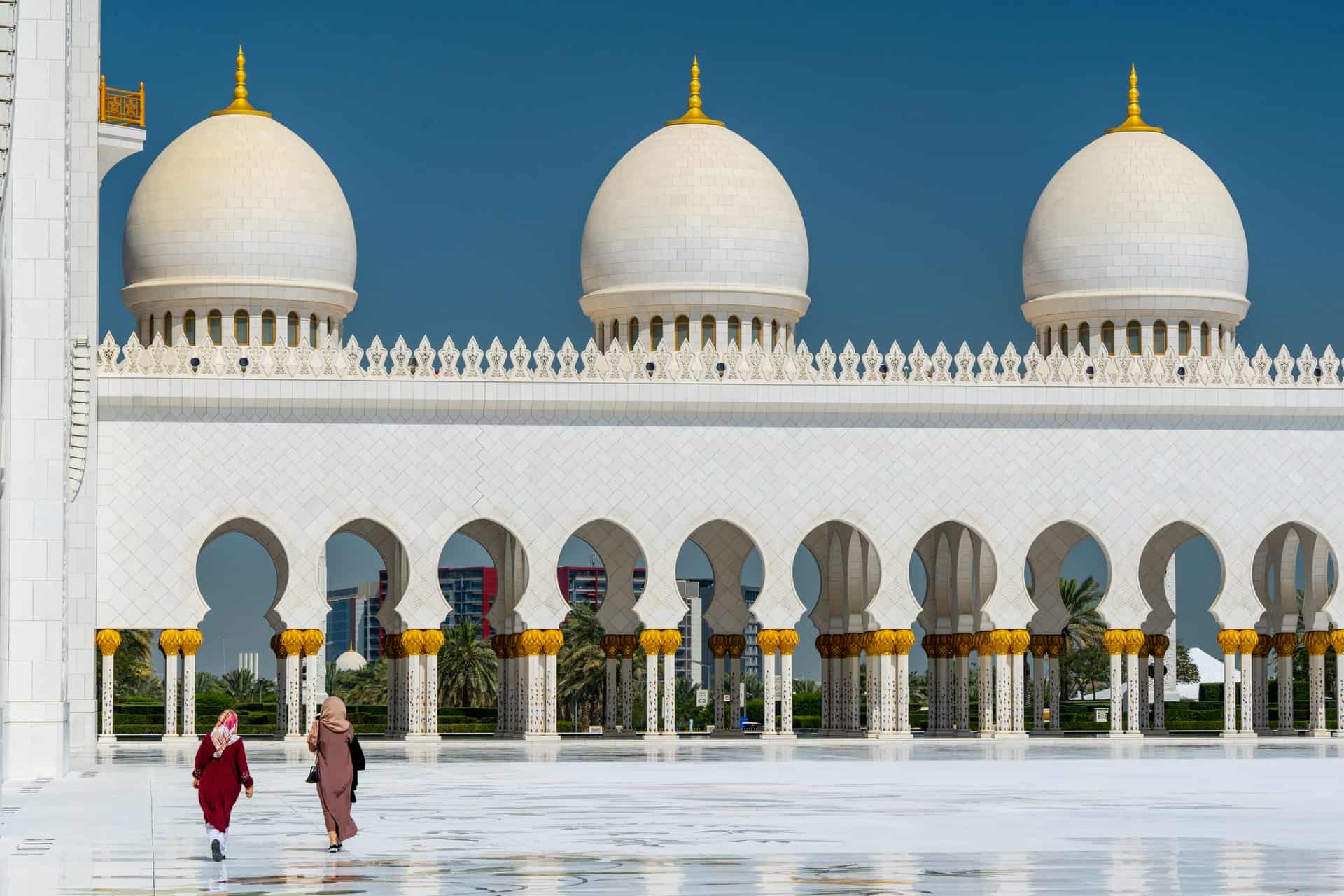 Great modern and historical tourist attractions, high skyscrapers, best beaches, and parks help make the United Arab Emirates (UAE) one of the best holiday destinations in the world.
The peaceful and safe atmosphere, luxury lifestyle, and shopping attract thousands of tourists and families worldwide.
What follows are some of the best tourist attractions in Abu Dhabi and Al Ain city, all of which can be included in a day tour itinerary.
These experiences offer an escape from the business of Dubai.
What to See in Abu Dhabi
Abu Dhabi is the capital city of the UAE and the residence city of the UAE ruler. The city is on an island in the Persian Gulf.
It's about 140km from Dubai and takes around 1 hour and 40 minutes by private tourist bus via Sheik Zayed Road from central Dubai.
Below are a few of the top tourist attractions you can include in an Abu Dhabi city tour itinerary.
Sheik Zayed Grand Mosque
The Abu Dhabi Grand Mosque is a religious landmark and one of the most visited places in the city.
The mosque spans over 30 acres and can accommodate up to 45,000 people at one time. It's one of the largest mosques in the world.
The holy mosque is not just famous for its large size. The engineering is a sparkling finish of culturally diverse impacts.
The modelers were Emirati, Italian, and British, uniting plan components from Turkey, Morocco, Pakistan, and Egypt.
This is a special place to be visited on an Abu Dhabi city tour. Visitors often take extra time to explore it.
The mosque has 82 beautiful white marble domes, a beautiful blue water pool, and a fantastic garden that boosts this tourist attraction's beauty.
Visitors can explore some parts of the mosque on their own or go with a mosque tour guide.
Some places like the main prayer hall are not allowed to enter except for prayer time.
Heritage Village Abu Dhabi
If you want to know more about Arab traditions and culture, then visit Abu Dhabi's Heritage Village, which is one of the must-see attractions on a city tour.
People from all over the world visit this heritage attraction.
Heritage Village is a recreation of an Emirati village; it showcases the Bedouin lifestyle. Located near Marina Mall Abu Dhabi, you can enjoy a walk on the beach to reach this traditional spot.
Here you can find Bedouin tents, animals like camels, goats, sheep, eagles, and traditional Souq and Arab dress shops.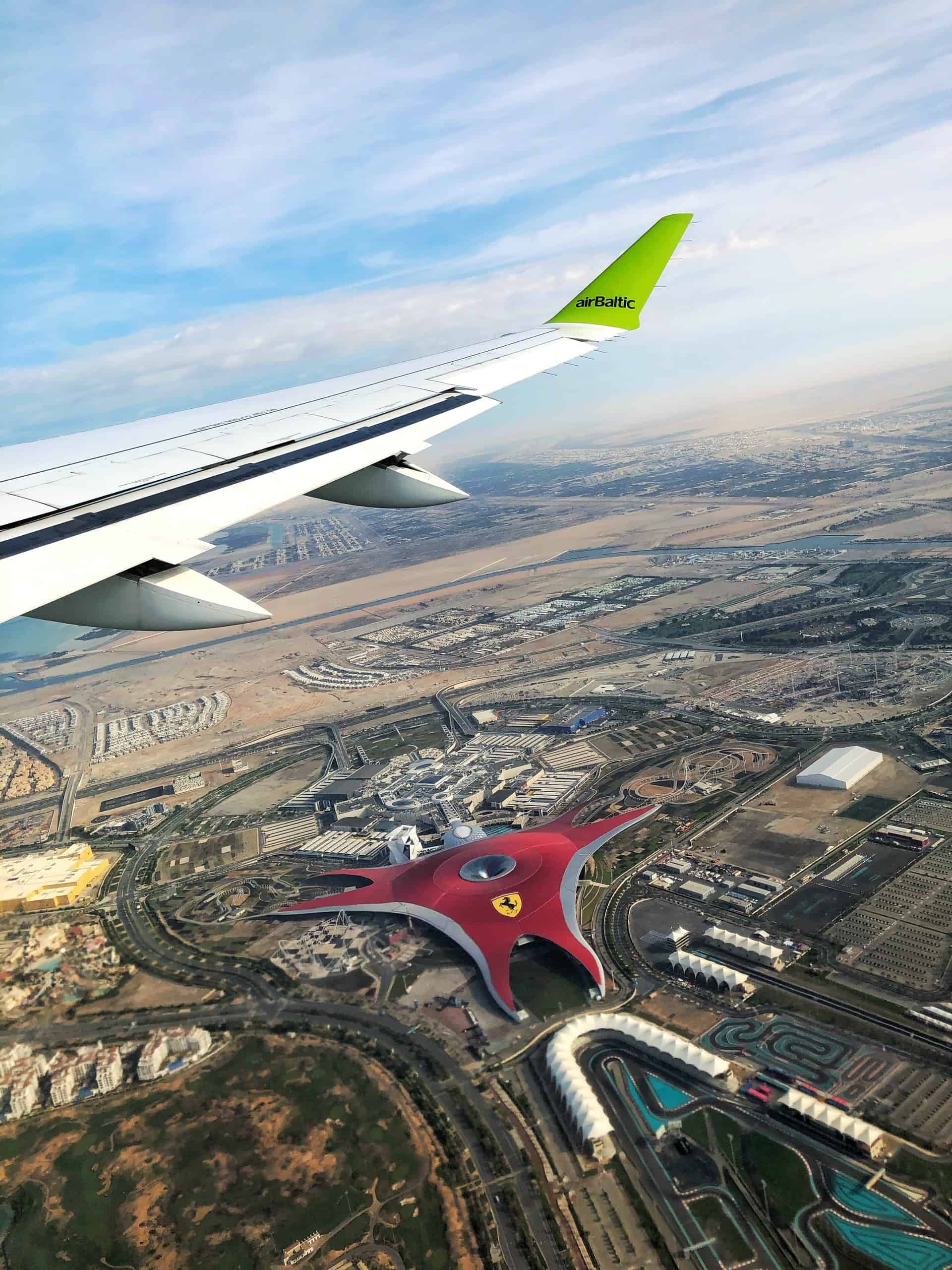 Ferrari World Abu Dhabi
The Ferrari World Abu Dhabi is a primarily indoor amusement park located in Yas Island Abu Dhabi.
It's the first Ferrari branded theme park, and it holds a record of having the world's fastest roller coaster.
It's one of the best entertainment places for travelers of any age, especially for families with kids. You can spend a whole day at Ferrari Word and have a fun time.
In short, an Abu Dhabi tour without visiting Ferrari World would be incomplete.
Al Ain Best Tour Places
Al Ain is the green city of UAE filled with lots of natural tourist attractions. You will find pretty trees and date gardens everywhere in Al Ain city.
The weather is very comfortable compared to the United Arab Emirates' other cities, making Al Ain the most visited city in UAE.
If you would enjoy spending a day in a peaceful green space, then book an Al Ain city tour from a Dubai-based tour operator and explore this green city of the UAE.
Al Ain city is not an artificial city like Dubai. You will not see high skyscrapers or luxury shopping malls here, but you can enjoy the natural attractions, gardens, zoos, mountains, and parks.
Below we have highlighted few top tourist attractions which must be included in an Al Ain city tour itinerary for maximum fun.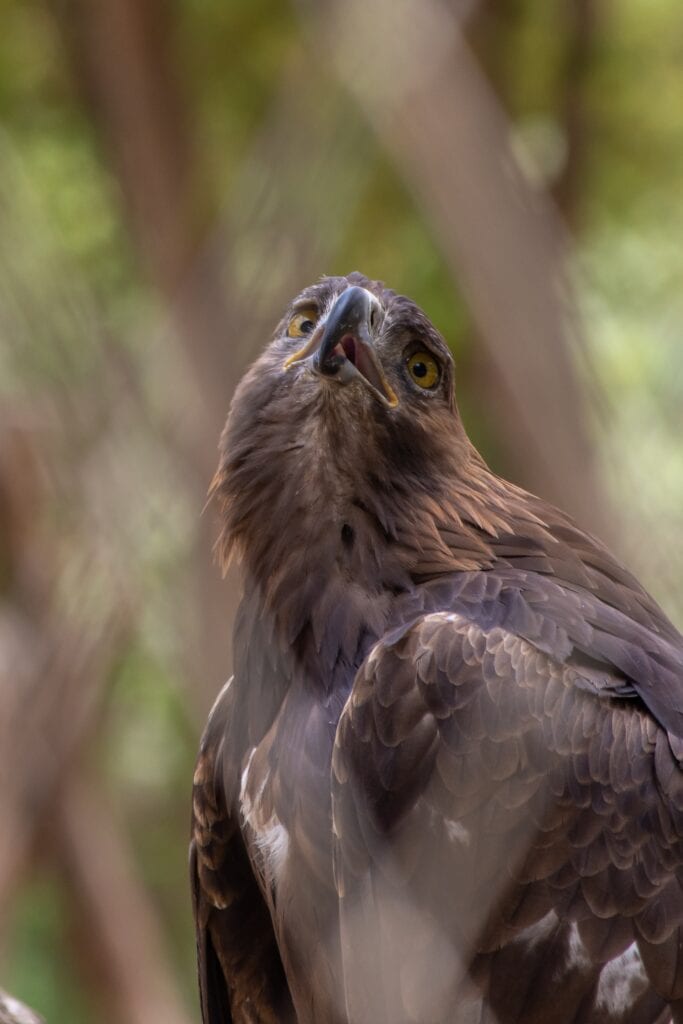 Al Ain Zoo
The Al Ain Zoo is the largest in the UAE, located at the foot of the Jebel Hafeet Mountains. It was founded in 1968 by the late ruler and president of the UAE, HHH Sheikh Zayed.
The zoo is home to over 4,000 different kinds of animals; it's the best leisure destination for travelers who love to learn about animals.
Al Ain Zoo is one of the top tourist attractions and most visited places in the city. It's a great place to hang around with family and kids.
Green Mubazzarah
The Green Mubazzarah or The Spring Park of Al Ain opened to the public in 2004 and has since become one of the best weekend destinations.
The green Mubazzarah is a spring garden surrounded by the tall rocky Jebel Hafeet mountains.
There is an artificial lake in the middle of Green Mubazzarah Park. Aside from this lake, there are a few others. One of the lakes is in the Green Mubazzarah resort.
Typically, water that flows down from a mountain is cold, but the one that flows from the top of Jabil Hafeet is warm.
Jebel Hafeet Mountain
The 1,240 meter Jebel Hafeet Mountain is the UAE's second-highest mountain, and it's on the border of Al Ain and Oman.
Jabel Hafeet is a popular tourist attraction. The top has a broad and fantastic view of Al Ain city.
At the foothills of Jebel Hafeet lies Green Mubazzarah Park, which adds to the grandeur of this scenic viewpoint.
Jebel Hafeet is also home to many animals, including bats, snakes, and foxes. The Al Ain city tour is incomplete without going to the top of Jabel Hafeet mountain.
______
This story is brought to you in partnership with AALI Transport and Bus Rental Dubai LLC.
Mr. Ali is a freelance writer who loves to write about traveling, especially in the United Arab Emirates. He has visited all seven UAE states and written many blog posts about the best places to see in the UAE, thereby helping travelers understand the country better.
Planning a trip? Go Backpacking recommends: