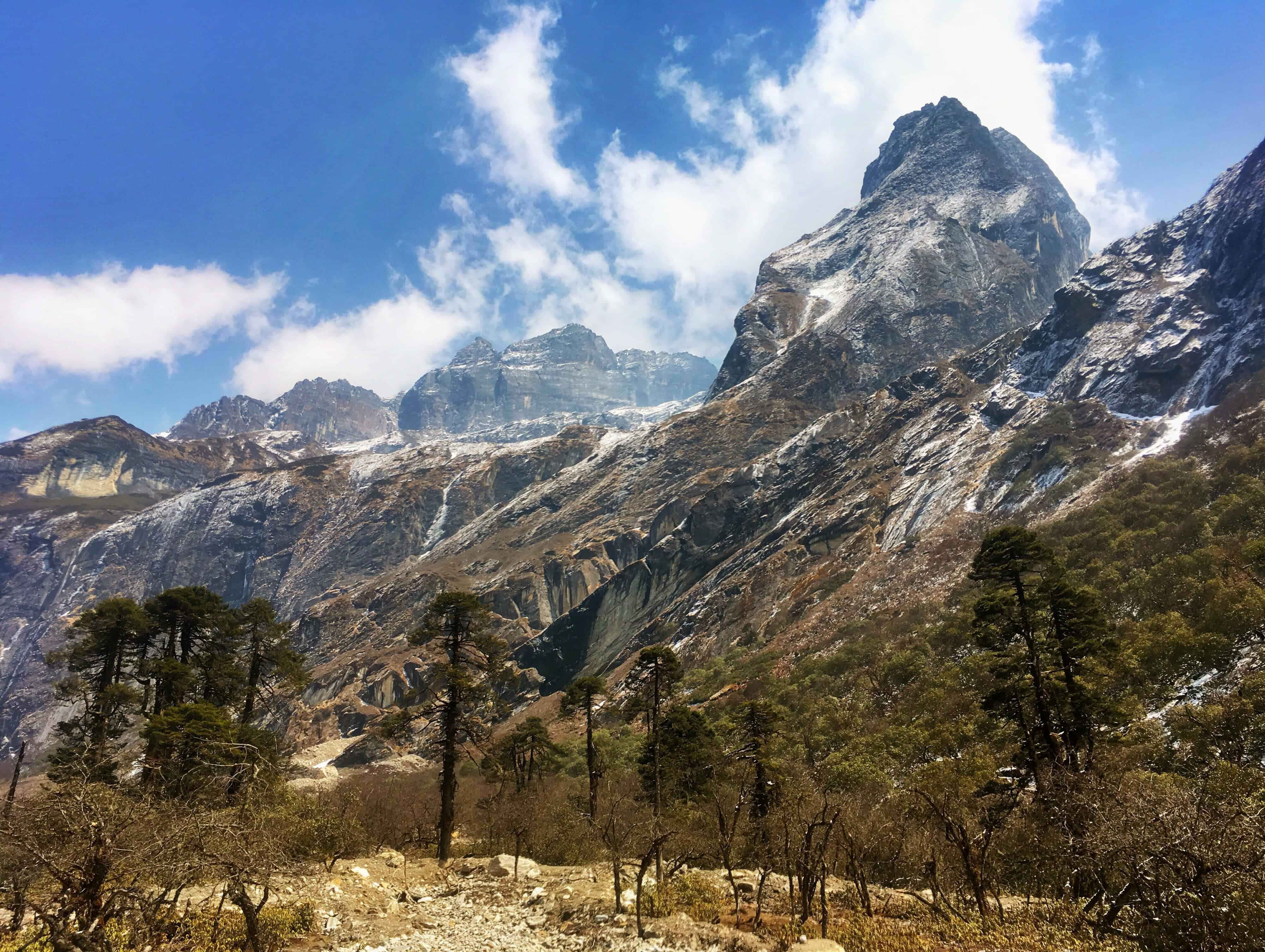 For most travelers, trekking in the Himalayas is their main reason to visit Nepal. The best treks in Nepal are not necessarily the ones you know.
The most popular treks in Nepal are the Annapurna Circuit and Everest Base Camp and with good reason.
They are easily accessible, developed to suit the needs of trekkers, and there are always fellow travelers around to befriend.
However, crowds are typical in peak season, and there's not much opportunity to experience local culture.
Over the last several years, I've spent a collective eight months exploring the trails of Nepal, from the most famous tourist tracks to remote and rarely visited corners of the country.
If you are looking to experience regions of Nepal that have not yet been heavily influenced by the western world, or you want to get away from the crowds while you're in the Himalayas, check out some of the best treks in Nepal.
Nepal Treks
1. The Manaslu Circuit
The Manaslu Circuit makes this list because of the variety of scenery along the route.
Lower elevations are rich in dense forests, meadows of marijuana, and golden wheat fields.
Much of the trek follows a narrow valley carved out by the Budhi Gandaki River.
Finally, the valley opens up to views of snow-capped peaks, then continues up to Larke Pass at 5,200 meters (17,200 feet).
This would be an excellent place to start for first-time trekkers because the gradual grade of the trail makes this route easier than most other Nepal treks.
Length of time: two weeks
Camping/ guest house: guest houses
Start/ finish: Soti Khola to Dharapani
Guide/ no guide: As of now, a guide is mandatory for this region.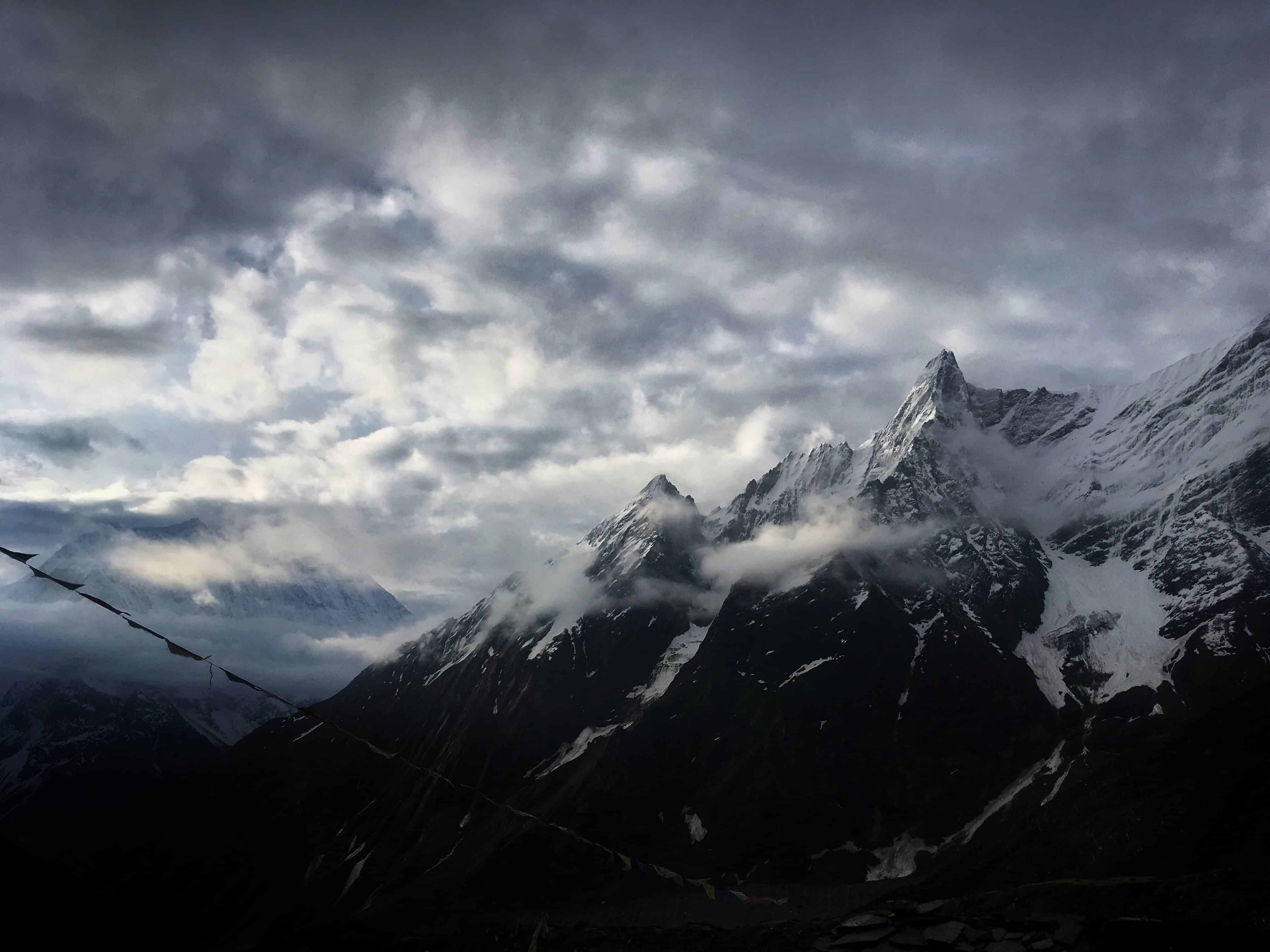 2. Makalu Base Camp
Makalu Base Camp is an alternative for hikers who want to experience landscapes similar to Everest Base Camp and avoid the crowds.
The trek begins in a sweltering jungle full of monkeys and mule trains.
Upon reaching higher elevations, there are two 4,200 meter (14,000 feet) passes that must be traversed in one day. Expect to hike over snow for most of this day.
The upper section of the Makalu Base Camp trek follows what is argued to be one of Nepal's most beautiful valleys.
The valley is surrounded by sheer cliffs with dozens of waterfalls that cascade hundreds of meters down the wall, not unlike California's Yosemite National Park.
In the springtime, you will see and hear massive chunks of ice breaking off and tumbling down the peaks around you.
Length of time: two weeks
Camping/ guest house: Guesthouses, but bring a tent during the busy autumn season because space is limited.
Start/ finish: Num to Num
Guide/ no guide: Not required. I would recommend that beginners bring a guide to navigate the passes.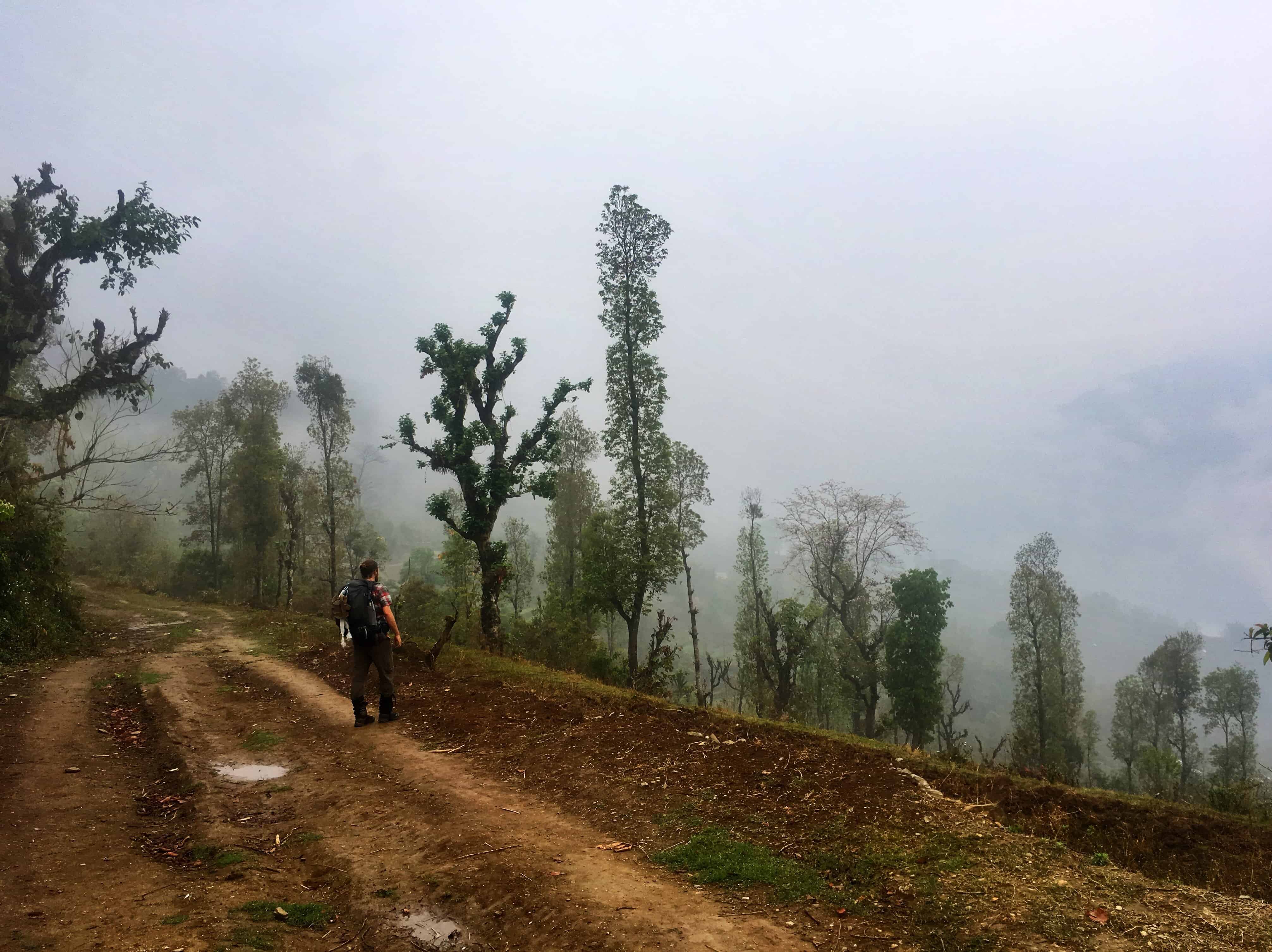 3. Eastern Nepal
Eastern Nepal is perhaps the most customizable of all the treks on this list because of the abundance of different trails and various villages to begin and end.
This trek is for travelers who want to experience the rural culture of Nepal and visit a place that is still untouched by western tourism.
The trail winds through multiple villages every day, rice terraces, and up the "foothills" of the Himalaya, which would be considered mountains in any other country.
Expect locals to rush out of their homes to catch a glimpse of you and be ready to greet every curious child with "namaste."
This region of Nepal is different from all the more popular treks.
There are no views of white peaks, you will rarely find English speakers, and you will sleep in your tent as often as you do guest houses.
This trek can be done any time of year, although summertime would be uncomfortably hot and humid. Expect to meet lots of locals every day and no other tourists.
Length of time: One to three weeks. This section is customizable.
Camping/ guest house: both
Start/ finish: Taplejung to Tumlingtar is what I recommend, although there are various routes to choose from.
Guide/ no guide: Not required. If you're comfortable with camping and asking for directions, a guide is not necessary.
Related: Great Himalaya Trail: An 800-Mile Walk in Nepal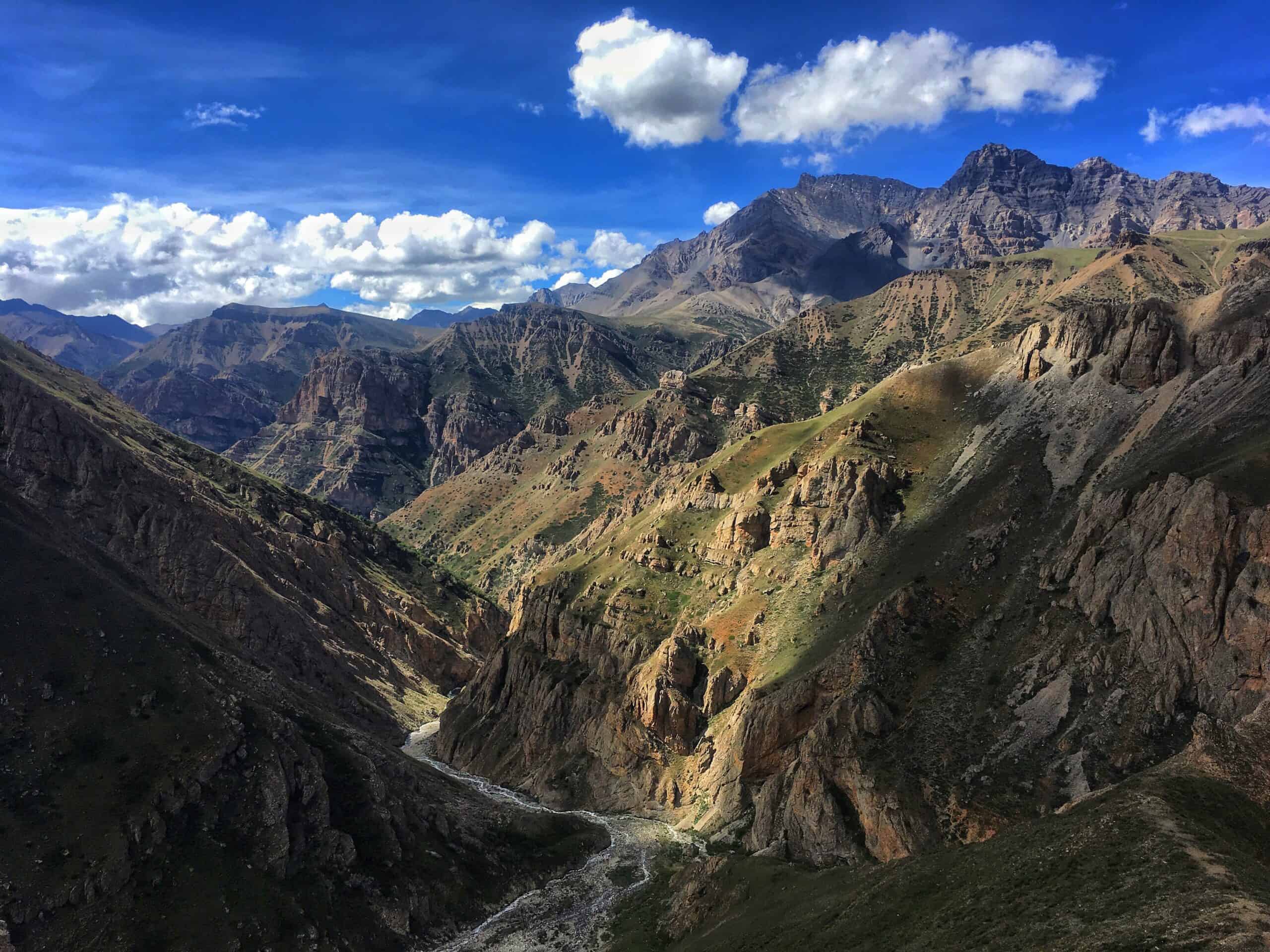 4. Dolpa
I found Dolpa (sometimes spelled "Dolpo") to be the most beautiful and challenging trekking section in Nepal.
It's the most challenging because you have to hike over a pass that is 5,500 meters (18,200 feet) or higher every other day.
There are only a few guesthouses along the route; therefore, you will be camping and cooking for yourself most of the time.
The trail is not maintained well in some sections, and every day, there are places where you will die or get grievously injured if you fall.
Dolpa is a fantastic section to hike because of the scenery and culture. It's a barren desert region full of seemingly endless mountains, limestone cliffs, and vertigo-inducing views.
I regularly came across tent settlements where small communities lived with herds of hundreds of sheep or yaks.
Dolpa provides many opportunities for wildlife sightings. I had encounters with blue sheep, Tibetan foxes and spent a morning following snow leopard tracks.
You won't be running into any other trekkers on this route, except for at Phoksundo Lake.
It's also not a very populated region, so you will only pass through one village or settlement a day.
Don't attempt this without a guide unless you are skilled in backcountry navigation.
Length of time: two to three weeks
Camping/ guest house: mostly camping, occasional guest houses
Start/ finish: I would suggest taking the route from Jomsom to Phoksundo Lake via Dho Tarap. The permits for this region are $10 a week, whereas Upper Dolpa is $500 for a week.
Guide/ no guide: A guide is not required, although I recommend that only highly experienced trekkers do this self-guided.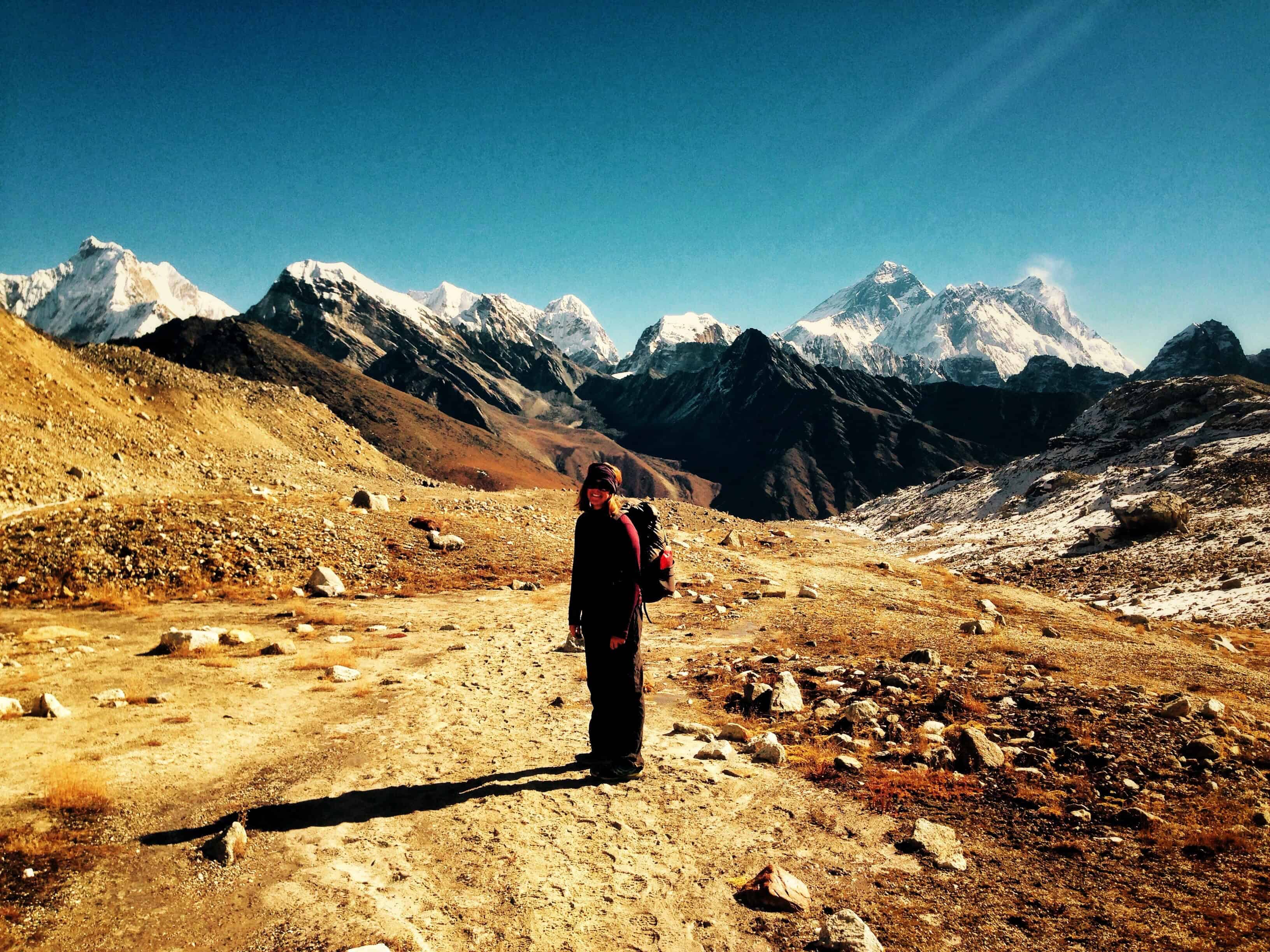 5. The Three Passes – Everest Region
The Three Passes might be one of my favorite Nepal treks.
The majority of this trail traverses beneath some of the world's highest peaks, and every day brings gorgeous scenery.
It's a popular trail. You get to enjoy some of the best mountain guest houses in the Himalayas, and meeting other trekkers is easy.
The passes are challenging and sometimes snow-covered. Getting acute mountain sickness or catching a cold is common among Three Pass hikers.
It intersects with the Everest Base Camp trek for the first few days before veering east toward the first pass.
Don't worry, though; you'll still have the option to visit base camp if you want.
After base camp, the trail continues over the second pass to Gokyo. Gokyo may be the most scenic village in the Everest region because of its alpine lakes.
Plan to stay for a few days to explore the area and hike to viewpoints.
Length of time: three weeks or less
Camping/ guest house: guest houses
Start/ finish: Lukla to Lukla
Guide/ no guide: Not required. Most of the trail is easy to navigate, but it's a good idea to do the passes with fellow trekkers.
Whether you want to do a guest houses trek and meet other travelers, or you would prefer to sleep in your tent and see how locals live, there is a trail on this list of best treks in Nepal for you.
Regardless of which trail you choose to do, trekking in Nepal's Himalayas will be an arduous, enthralling, and memorable experience.
I'm Megan Maxwell, a long-distance hiker, author, wilderness professional, and outdoor travel blogger. I first discovered wilderness backpacking on the Appalachian Trail back in 2012. I've hiked in the Himalayas, Andes, and all over the United States.
I blog about hiking and travel at Mountains with Megan. Find me on Instagram @mountainswithmegan
Planning a trip? Go Backpacking recommends: